Swedish Meatballs with Gravy and Mashed Potatoes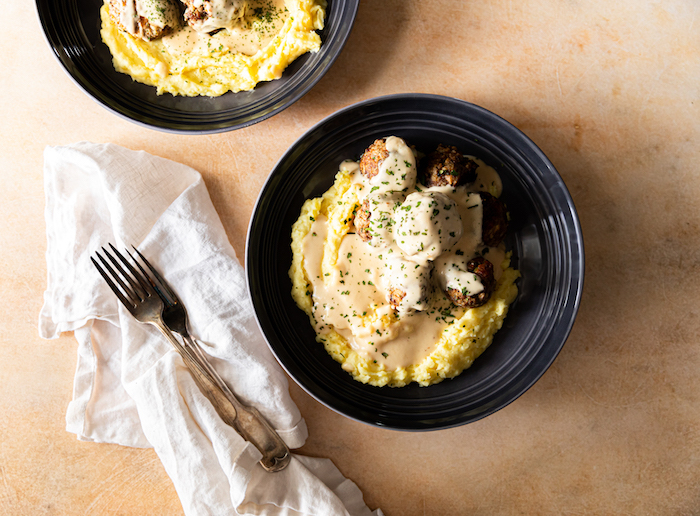 I'll admit it, I'm a sauce girl. And while I don't make special sauces for every single meal, I sure do appreciate them when they are a staple part of the dish. Much like French Au Jus to roast beef, or what I thought was gravy to Swedish meatballs… So, you can imagine my dismay when I learned that gravy actually isn't a traditional element of the Swedish Meatball. Like, at all.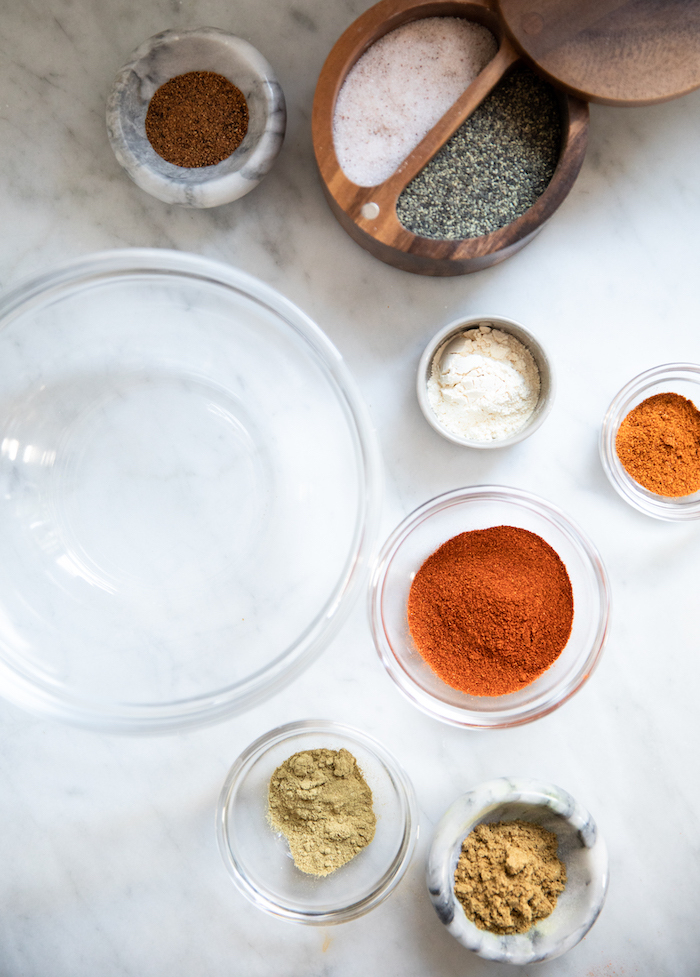 Acacia Divided Salt Box

By Lipper International

Shop Now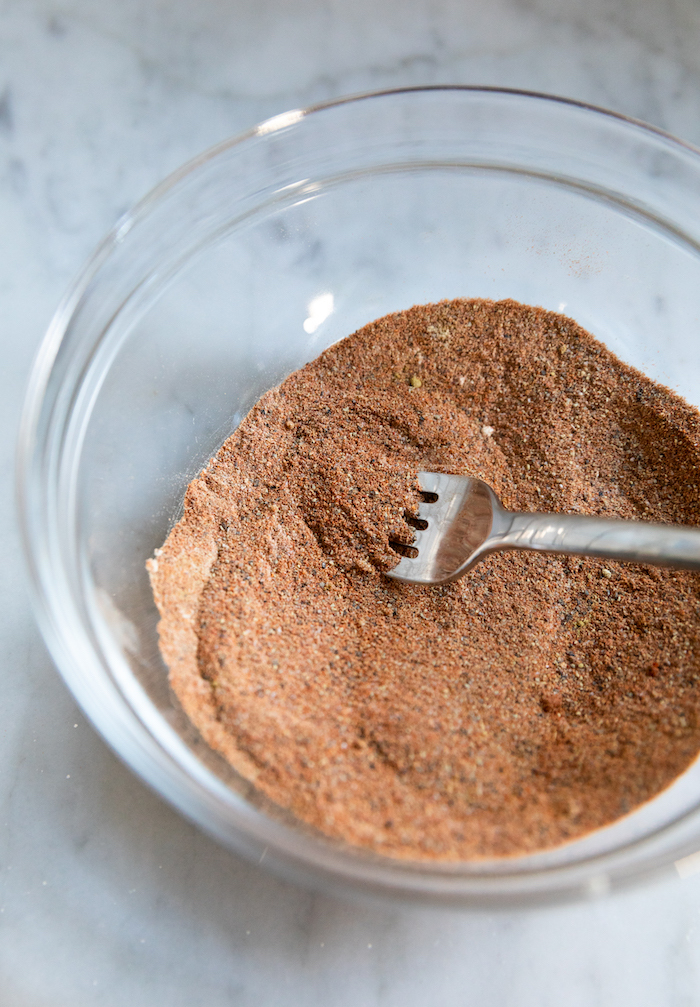 If you have ever been to an Ikea, or have any awareness around their Swedish meatball situation, you may have similarly assumed that the gravy was a crucial part of the dish. Well, I'm here to tell you it is absolutely not customary. In fact, the Swedes like to serve their meatballs with casserole noodles just as much as they do mashed potatoes. Insert head explosion emoji.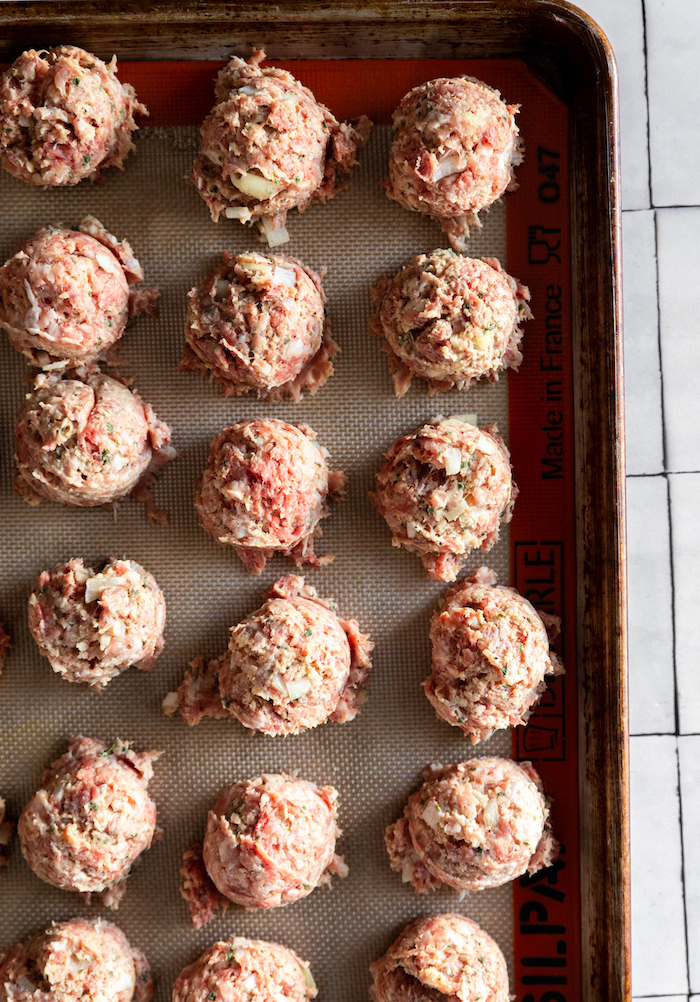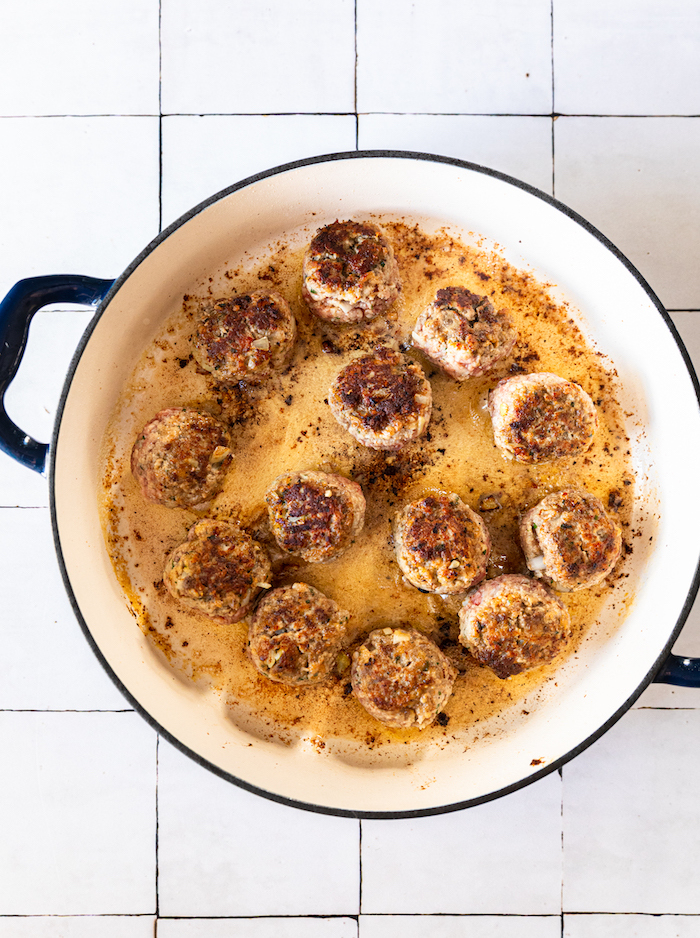 4 Qt Enameled Cast-Iron Series 1000 Covered Braiser

By Tramontina

Shop Now
One of my best friends from high school is Swedish with strong ties back in Sweden. "How could I have not known this?" I thought as I dove deeper and deeper into the gravy-gate betrayal scandal of 2021. The dish I saw in my head was so dry and so lackluster without it. I just couldn't let it go and ditch the gravy. I wouldn't.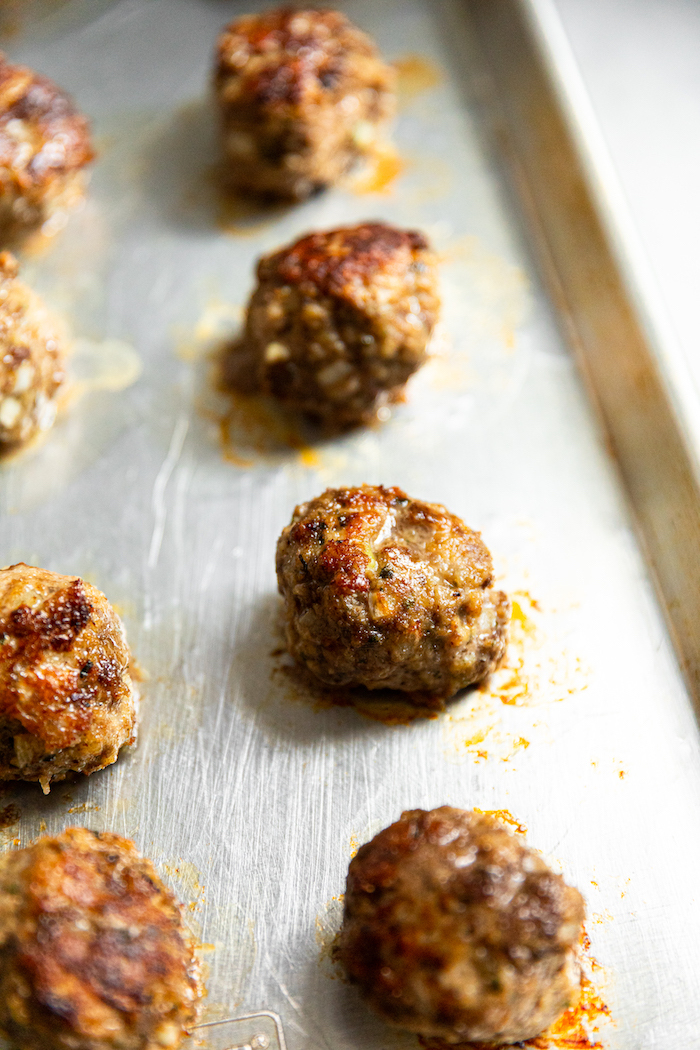 Naturals Baker's Half Sheet 2 Pack

By Nordic Ware

Shop Now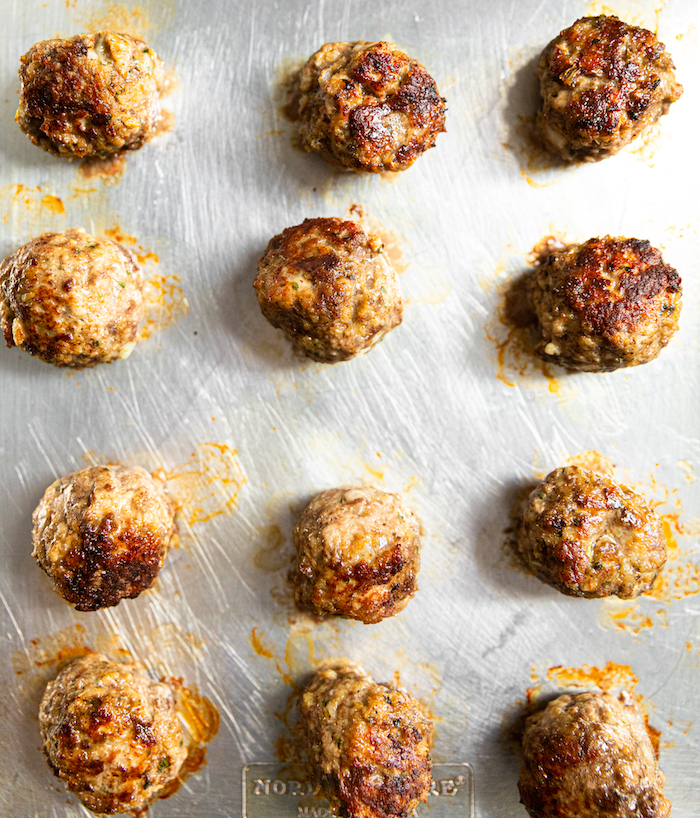 Luckily, luckily, luckily, gravy is not dead. In fact, gravy has recently been adopted by the Swedes! Mostly due to the exposure the saucy dish has received through Ikea's promotion of it with the gravy. So, because I am a sauce girl, I decided it was absolutely okay to keep this component in my recipe of Swedish Meatballs and Mashed Potatoes.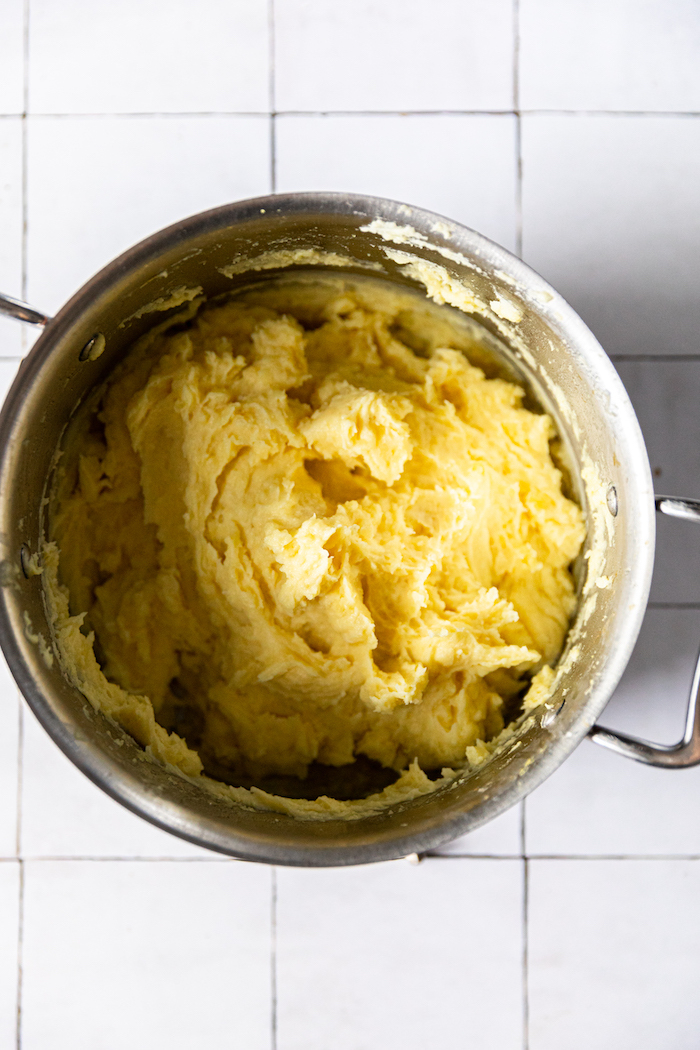 I make a fuss only because I wanted to honor this delicious meal, and make a traditional Swedish meatball meal. It was going to be in the title, after all! So, in an attempt to give a major nod to the tradition of this dish, I decided to focus on what made the meat seasoning so special. Queue the Grillkydda! Now this, my friend, is the thing to know about.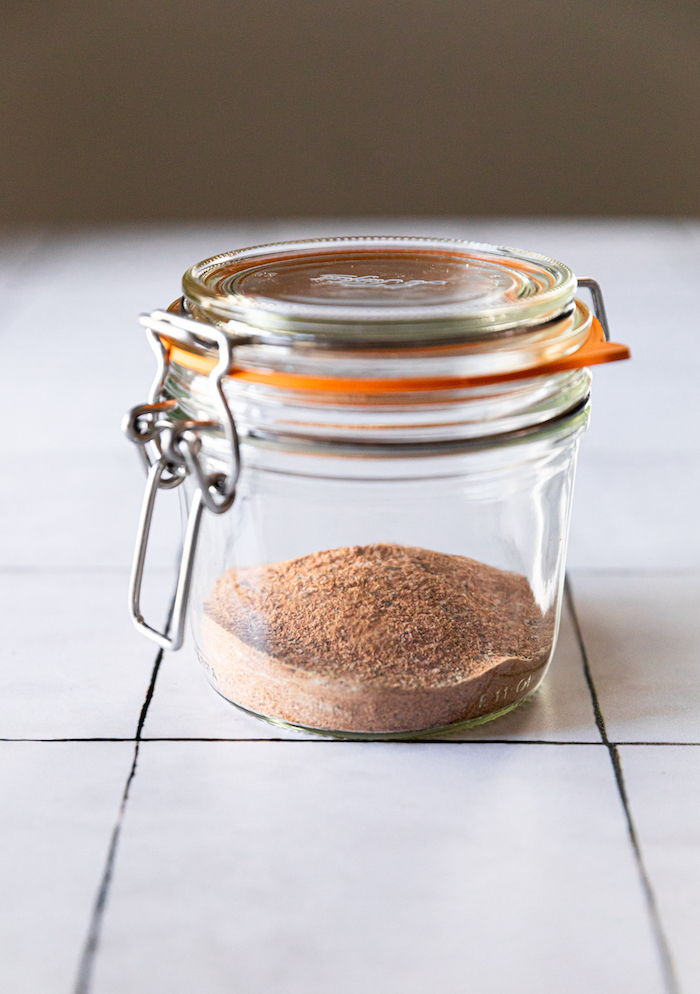 Grillkydda, or Piffi, is an all-purpose seasoning used in Swedish cooking. Made up of common spices that you likely have already in your spice cabinet, the homemade spice mix will elevate your meatballs tenfold. Plus, this seasoning would be amazing on chicken, fish, in creamy salad dressings, or anything else you can dream up.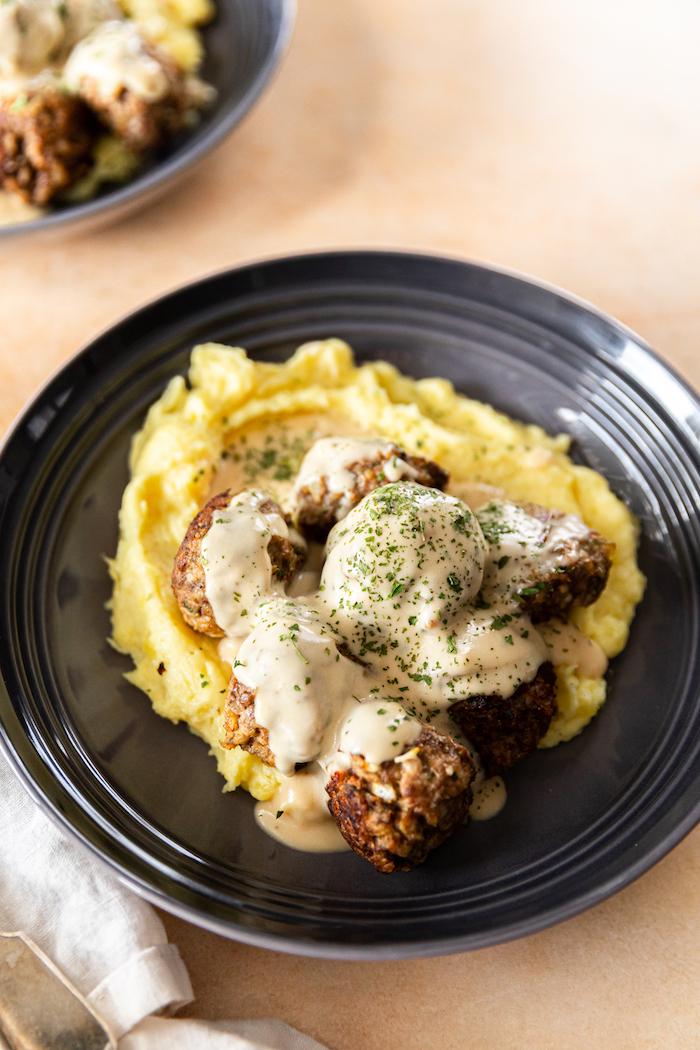 Pasta Bowls, Set of 4

By Le Creuset

Shop Now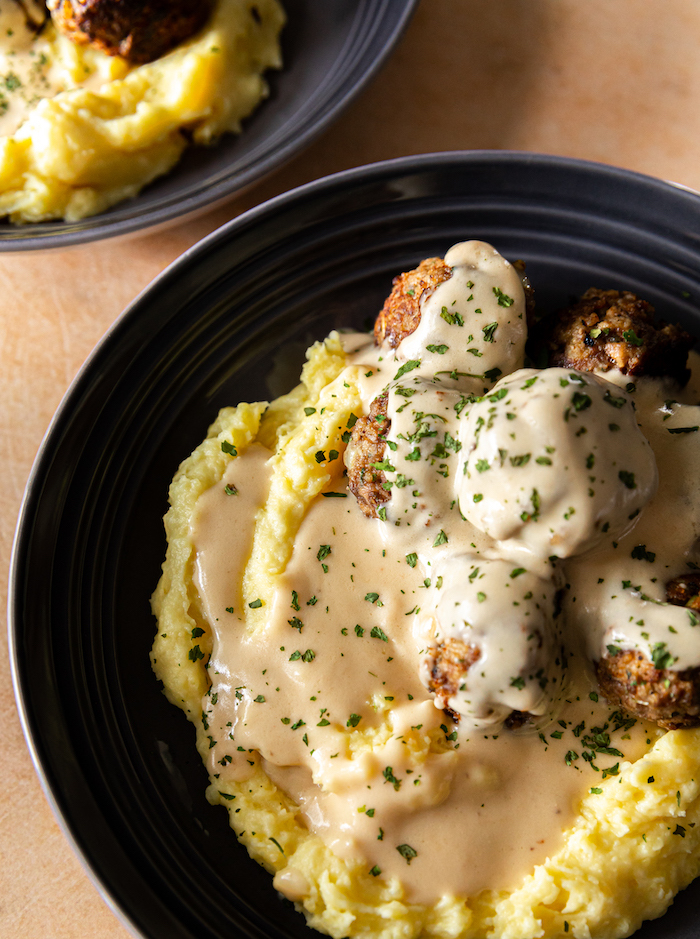 Swedish Meatballs with Gravy and Mashed Potatoes
Learn how to add a twist to traditional Swedish Meatballs by adding in delicious gravy with creamy mashed potatoes!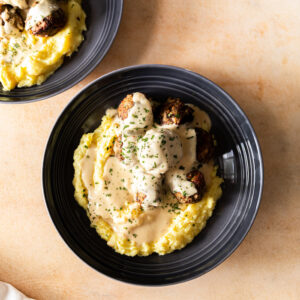 Ingredients
For the Grillkydda – Swedish All-Purpose Seasoning:

1

tbsp

black pepper

2

tbsp

salt

1

tbsp

paprika

2

tsp

ground cumin

2

tsp

garlic powder

1.5

tsp

ground thyme

1

tsp

ground cayenne

1

tsp

nutmeg

For the Meatballs:

.33

cups

milk

16

oz

heavy cream, divided into 1/3 cup

1

cups

panko or breadcrumbs

3

garlic cloves, minced

.5

tsp

white pepper

.25

tsp

black pepper

.5

tsp

salt

1

tbsp

dried parsley

1

tbsp

Grillkydda mix

1

tsp

sugar

1

lb

ground pork

1

lb

ground beef

For the Mashed Potatoes:

2

lb

yellow potatoes (about 6 potatoes), cleaned, peeled, and chopped

1

stick salted butter

.66

cups

heavy cream

Salt to taste

For the Gravy:

.3

cups

salted butter

.25

cups

flour

2

cups

beef broth

1

cups

heavy cream

2

tsp

soy sauce

1

tsp

Dijon

1

tsp

Grillkydda mix

Salt and pepper to taste
Instructions
For the Grillkydda – Swedish All Purpose Seasoning:

In a medium bowl, mix all of the seasoning together. Store in an airtight container.

For the Meatballs, Mashed Potatoes and Gravy:

In a large bowl, mix the milk, cream, breadcrumbs, garlic, and seasonings together. Let sit for 5-10 minutes until the breadcrumbs have absorbed the liquid.

Use your hands to mix in the pork, beef, and onion. Once everything is incorporated well, use a 3-tablespoon cookie scoop to scoop the meatballs out in a row. Preheat the oven to 350.

Heat a heavy bottom braising pot over high heat. Melt 2 tablespoons of butter and coat the pan with oil. Brown the meatballs by placing them into the heated pot and cooking for about 5 minutes. Flip and cook for another 5 minutes. Place the browned meatballs on a tray and repeat this step again until all of the meatballs are browned.

Place the tray of partially cooked meatballs into the oven and cook for about 18 minutes, or until the meatballs are juicy and firm to the touch. Break one open to test.

While the meatballs cook, prepare the mashed potatoes. Place the prepped potatoes in a medium sauce pot and cover with water. Season generously with salt, and bring to a boil. Cook about 10 minutes, or until the potatoes are tender. Test the potatoes by piercing them with a fork, if the potato slides off with little resistance, they are ready.

Remove the cooked meatballs from the baking tray and save the brown bits and juice for the gravy. Set aside.

Prepare the gravy by melting the butter and reserved meatball juices together in the braising pan over medium heat. Whisk in the flour and cook for about 3-5 minutes until brown. Slowly pour in the cream and broth. Whisk and bring to a boil. Add the soy sauce, Dijon, and Grillkydda mix. Bring back to a boil, and whisk frequently over the course of about 7-10 minutes. The gravy will have thickened and reduced by about half. Taste and add any salt and pepper necessary. Remove from the heat.

Finish the potatoes by draining the cooked potatoes. Immediately place the butter and cream into the hot pot. Place the drained potatoes back into the pot to cover the butter and cream. Using a masher, mash the potatoes until creamy and smooth. Add salt to taste, but remember the gravy will be the main seasoning.

Garnish with dried or fresh parsley, and some Lingonberry jam! Enjoy!
Nutrition
Serving:
1
g
Calories:
948
kcal
Carbohydrates:
38
g
Protein:
40.4
g
Fat:
71.7
g
Saturated Fat:
43.1
g
Cholesterol:
305
mg
Sodium:
868
mg
Fiber:
2.9
g
Sugar:
3.2
g
A few recipe notes:
50/50 split of ground pork and ground beef. Feel free to do more pork, all pork, or all beef if you have a preference. I like to buy 90/10 fat content.
Breadcrumbs. I actually personally use panko because it's what I typically stock in my cabinet. Breadcrumbs is customary and what I have written in the recipe. Use what you have!
White pepper. This is the only ingredient that I would guess you might not have on hand. I really enjoy cooking with white pepper and suggest you buy it and play with it. I think you'll be surprised how nice of a flavor it is.
Replace old seasonings! This is a must. I'm guilty of this myself, but it's absolutely so important to discard any old, expired spices. Not because of mold or anything, but because of flavor. The more they are exposed to air (especially ground versions), the more they lose flavor. The whole purpose of spices is of course to add flavor, and if your spices are stale you'll end up with a lackluster dish. Trust me when I say, freshen them up frequently.
Meat substitutions. I mean, why not? Who wants to try this with Impossible ground beef? Maybe tempeh? Let me know how it goes! Just make sure to swap the beef stock for veggie stock in the gravy.
GF substitutions. Swap the gluten-ous components for GF breadcrumb, GF ap flour or cornstarch, tamari, and you're golden!
Dairy substitutions. I think you should have no problem swapping dairy ingredients for unsweetened dairy-free versions.