​Summer Without End: Saving the Season with Your Dehydrator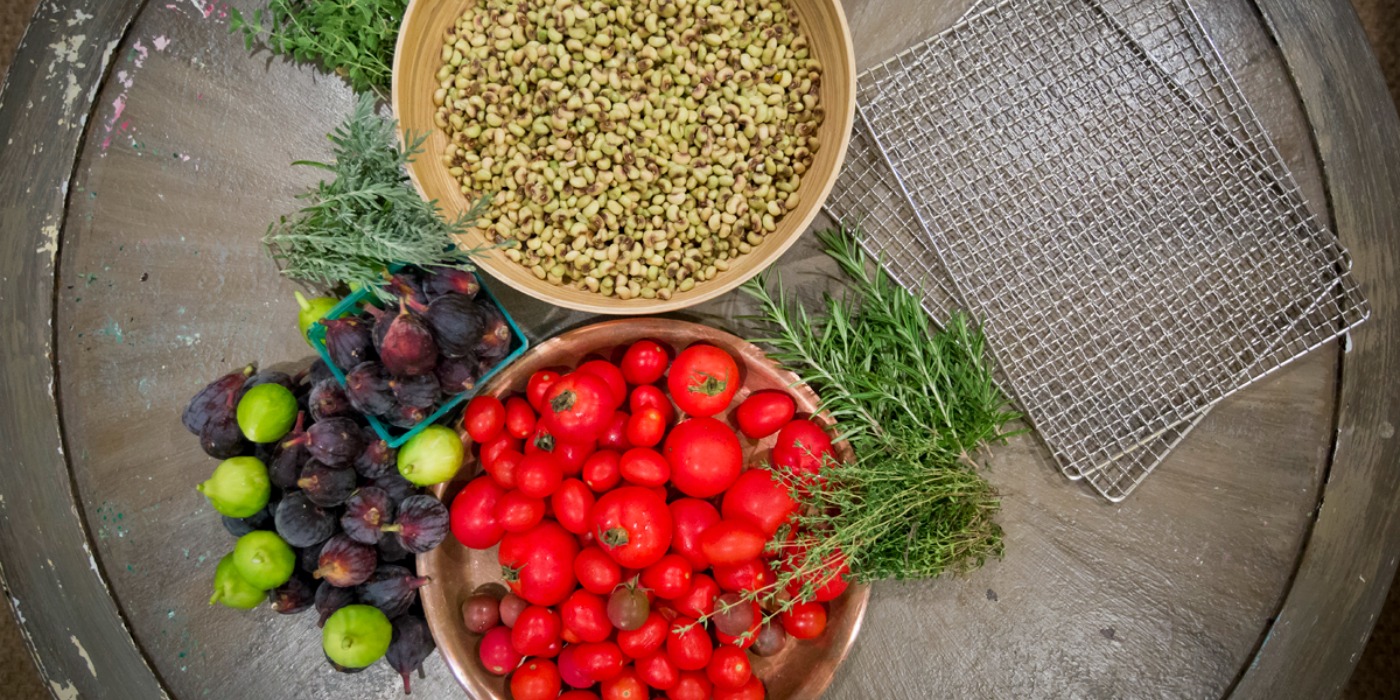 If things were the way they should be in this world, we'd have ripe tomatoes right off of the vine, freshly shelled peas, and plump figs anytime we wanted them. Since we have to put up with the winding-down time of fall and find ways to entertain ourselves indoors in winter, the best we can do is capture some of that summer magic while we have it. The simplest way we've found to do that is through dehydrating.
It's harvest time here in the South, and all gardeners will tell you straight out that there's nothing worse than wasting the crops they worked so hard to grow. In our family, there's a legendary acre or so of land in Slayden, Mississippi that's set up for excellent growing conditions, and we pitch in and help Amy's father with his farm there when we can. We can pull up to 15 gallons of tomatoes from the vines in a single week. We share them with friends, and still, we have an almost-overwhelming bounty.
So what do we do? There are plenty of methods of preservation that work well, but few that take so little prep and are so fail-safe. Once the water and moisture is out of fruits and vegetables, they won't degrade. Talk about magic! It's a great idea to buy a few things from the farmers market now or use your own homegrown produce in your dehydrator to make a few food gifts or stock up for fall and winter meals.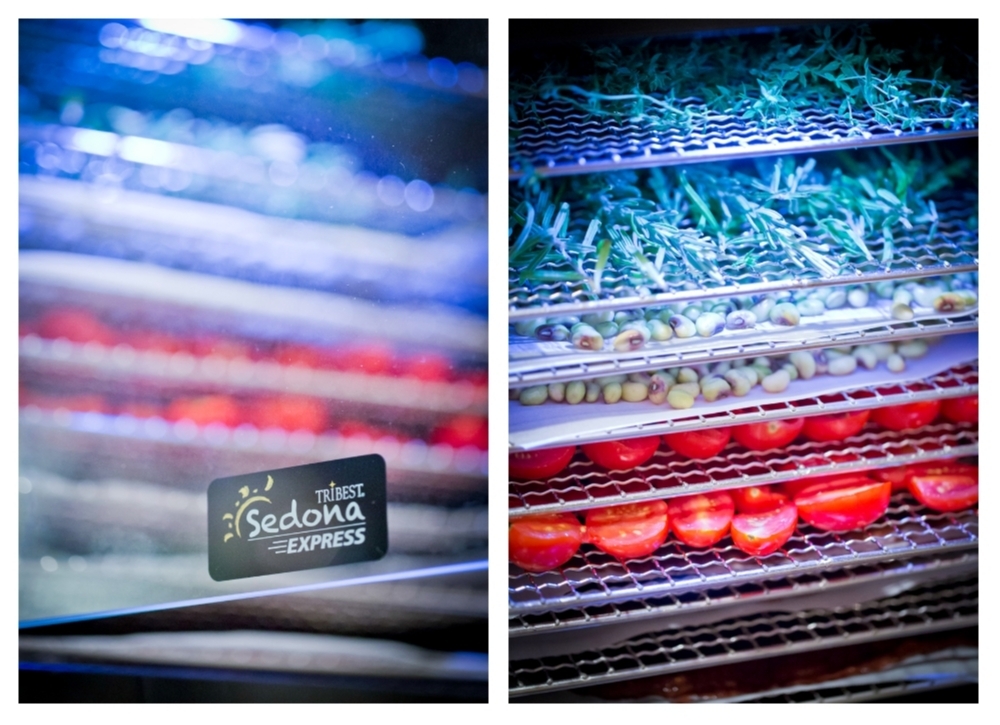 First of all, tomatoes are so simple to preserve with your dehydrator. We love the smaller varieties for drying because they tend to have a thinner skin, which makes for a better texture when dried. All you do is cut your cherry tomatoes in half using kitchen shears, lay them out cut-side-up on the dehydrator tray, and lightly season them with Kosher salt. You can also do the same with other small tomato varieties if you remove the core and slice them about 1/4-inch thick.
We set our Tribest Sedona Express dehydrator to 'combo mode,' and the temperature is selected for you in order to make dehydrating easy. In other models, set the temperature to 167 degrees Fahrenheit. Slide the trays into the dehydrator and let it run for 10 hours or until they're completely dry. When the tomatoes are wrinkled and dry, store them in an airtight container for up to 6 months.
We love using this Vegetarian Carbonara recipe on a crisp fall evening; go on and set aside some of your wonderful sun-dried summer tomatoes for it.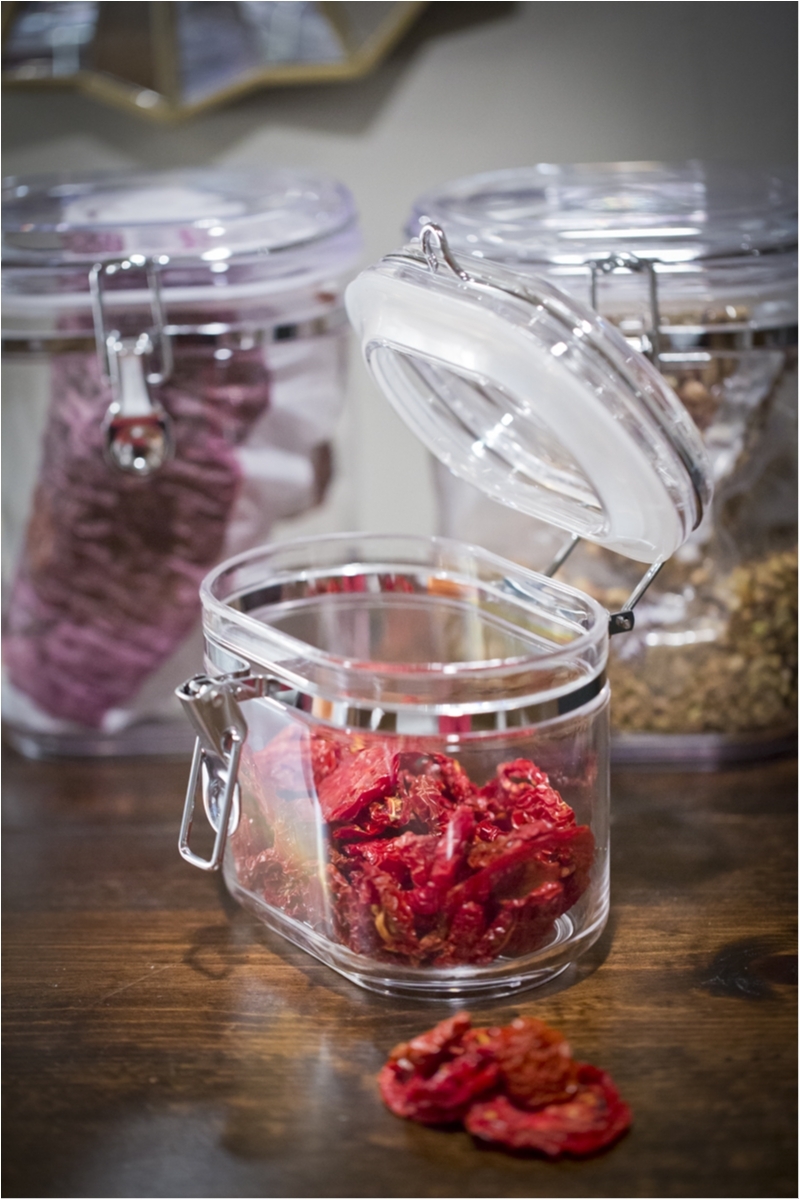 Black-eyed peas are a Southern tradition. On New Year's Day, they represent good luck when served alongside greens, which represent wealth, and don't forget the cornbread, which represents general awesomeness. Wouldn't it be cool to be able to serve locally-grown or homegrown black-eyed peas to your friends and family later on New Year's Day?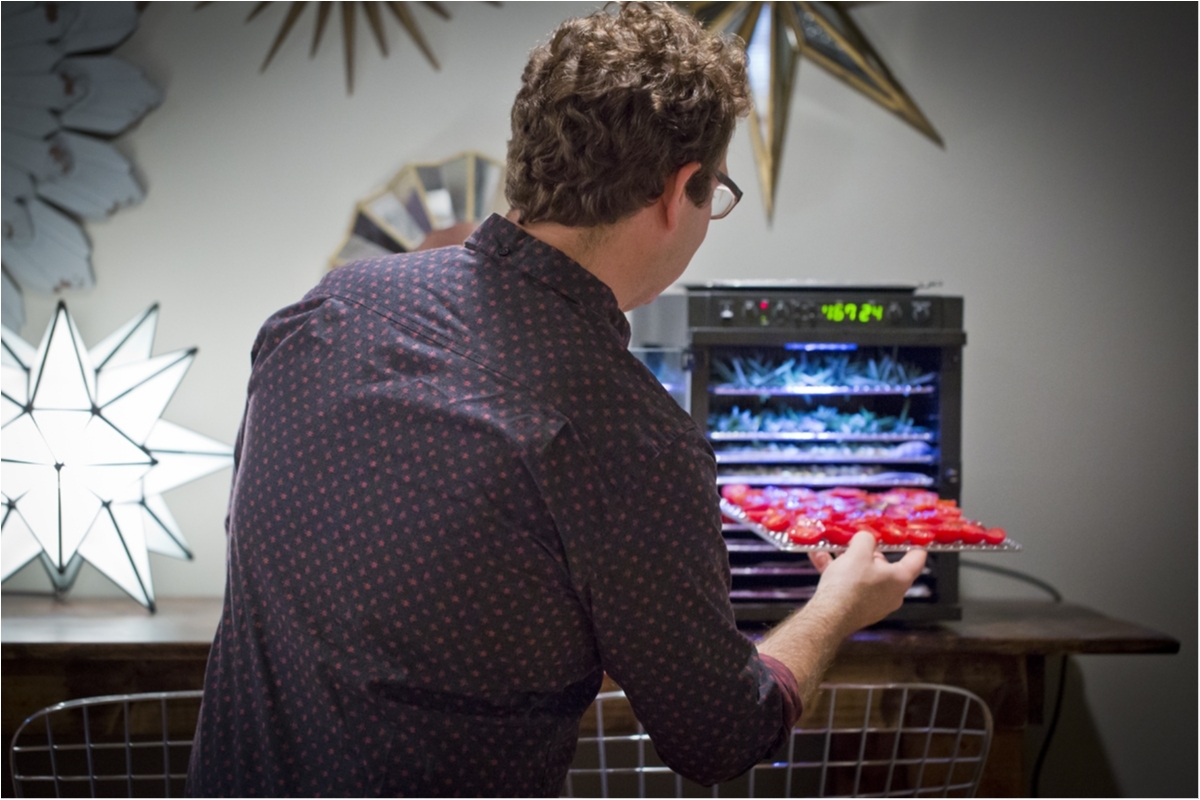 All you do is procure a quart or so of fresh black-eyed peas and wash them. Next, place them in a single layer on parchment-lined dehydrator trays. We use our Tribest Sedona Express dehydrator again on 'combo mode:' the default setting that allows for both 'fast' and 'raw' phases and takes all the guesswork out of the dehydrating process. We let it do its magic for a full 8 hours to ensure all the peas ended up nice and dry. So, there's a few minutes of prep involved, but really, there's nothing to do once you place your fruit or veg in the dehydrator and set the timer. When completely dry, the peas feel like little pebbles.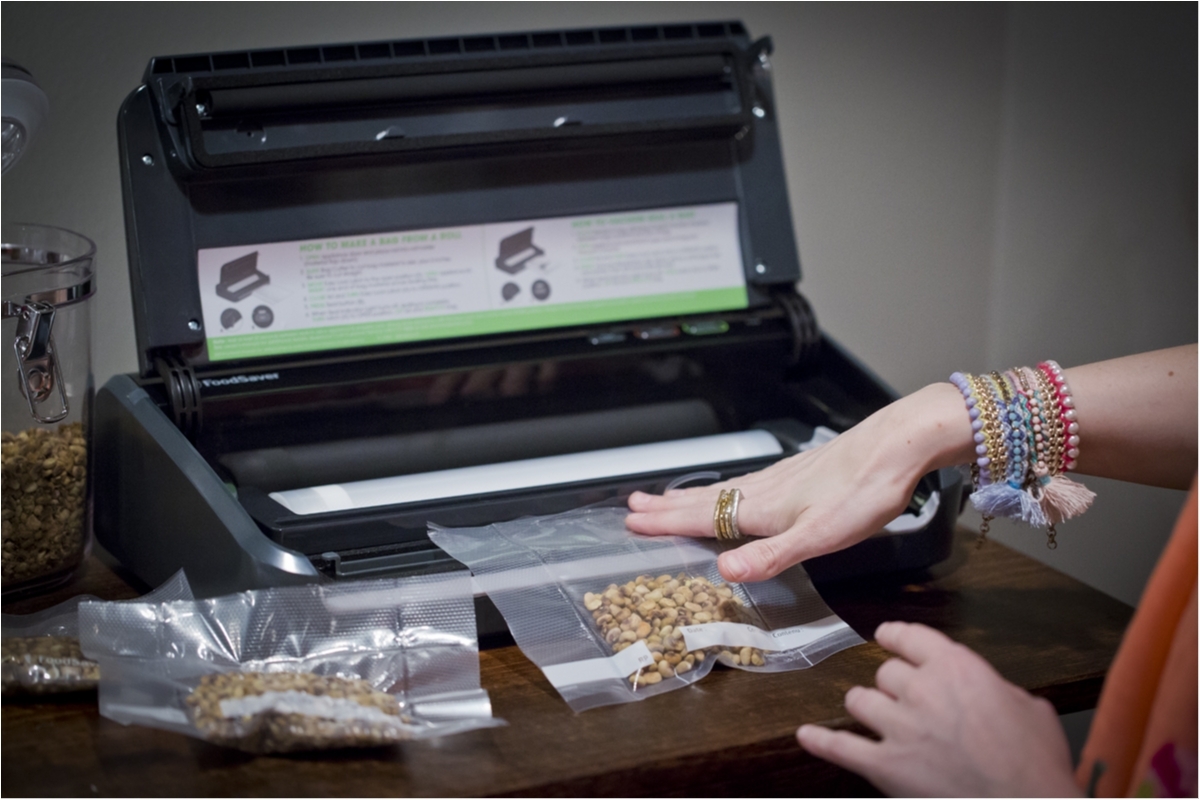 We like to portion everything into 1-cup servings and use a FoodSaver to bag it all up. This makes a great gift for guests on New Year's Eve. All you do after this is use them like any commercially available dried beans.
On The Chubby Vegetarian blog, we have lots of great black-eyed pea recipes including hummus, veggie burgers, and an absolutely killer pot of beans recipe to go with collard greens and cornbread waffles. We think the world should fall in love with this Southern staple!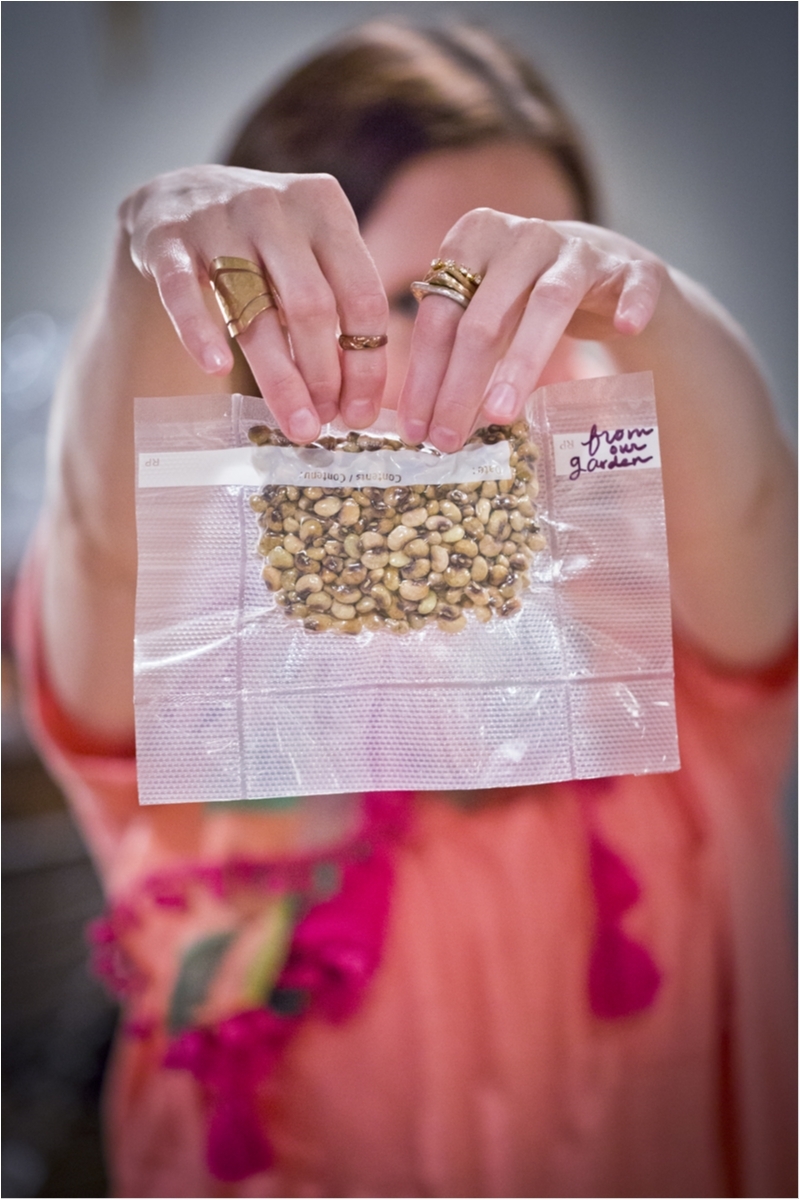 Figs are another summer favorite of ours. A few years ago, we planted two small fig trees — Mission and Calimyrna — in our front yard, and the figs from them all seem to ripen at one time. It's overwhelming when you've been waiting all year for that first perfect fig, and then all of the sudden, you have more than you know what to do with. So to make sure nothing goes to waste, we love to make fig leather with cocoa and honey. It's the perfect natural snack and couldn't be any easier.
Blend two quarts of clean, stemmed figs with one teaspoon of cocoa powder and one tablespoon of honey. Pour it out onto a parchment-lined dehydrator tray and smooth it until it's about 1/8-inch thick. Set your dehydrator to 167 degrees or "combo mode" and let it roll for six to eight hours. You'll know the fig leather's ready when it's no longer sticky and it's easy to peel up from the parchment.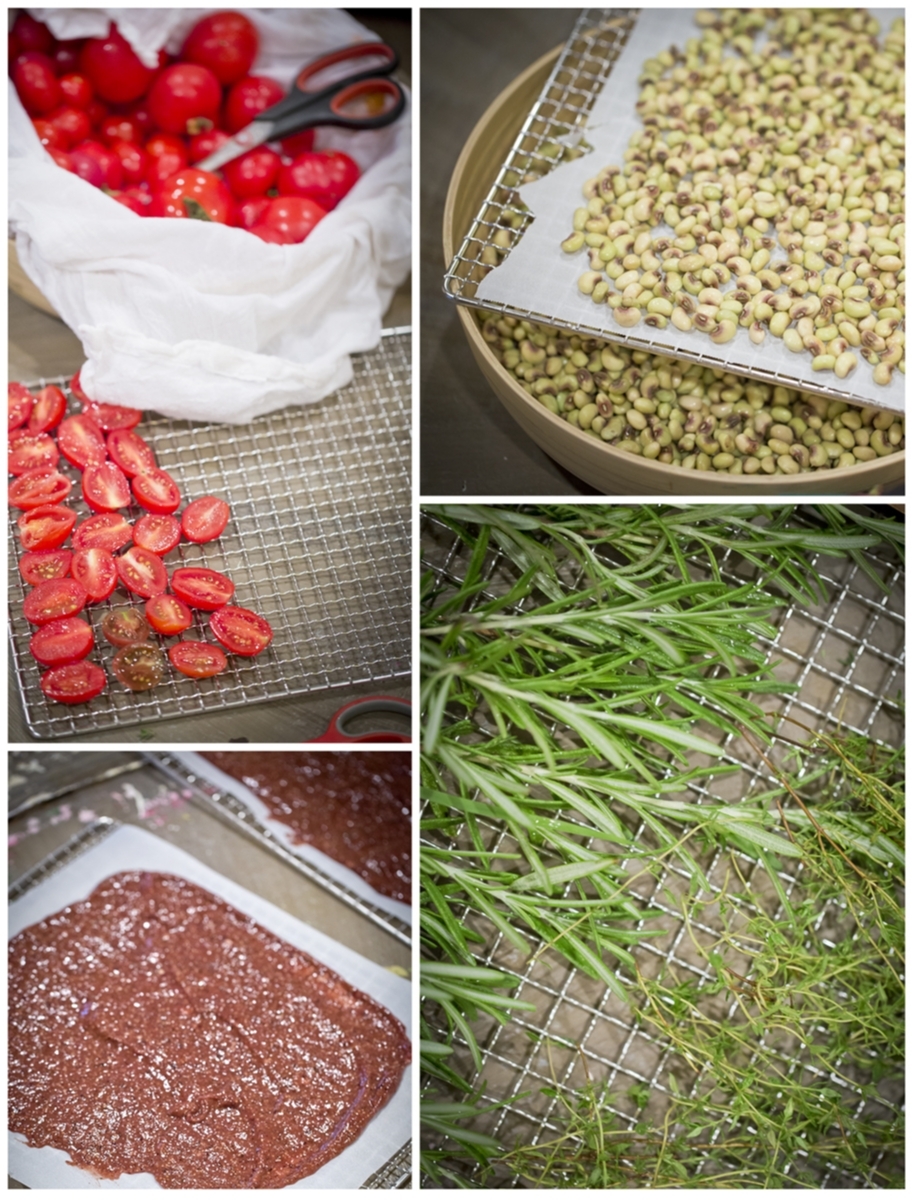 Lastly, don't overlook summer herbs when you're dehydrating. We grow all the herbs we can ever fathom using in a raised bed on the side of our front yard where it's sunny. In a couple of months, we'll be missing the ease of strolling outside in the middle of cooking dinner and snipping a few fresh cuttings. All you do is keep the herbs on their stems, wash them, and pat them dry before placing them in a single layer on the dehydrator tray. We like to use thyme, lavender, oregano, and rosemary since quite a few of our favorite autumn recipes call for them.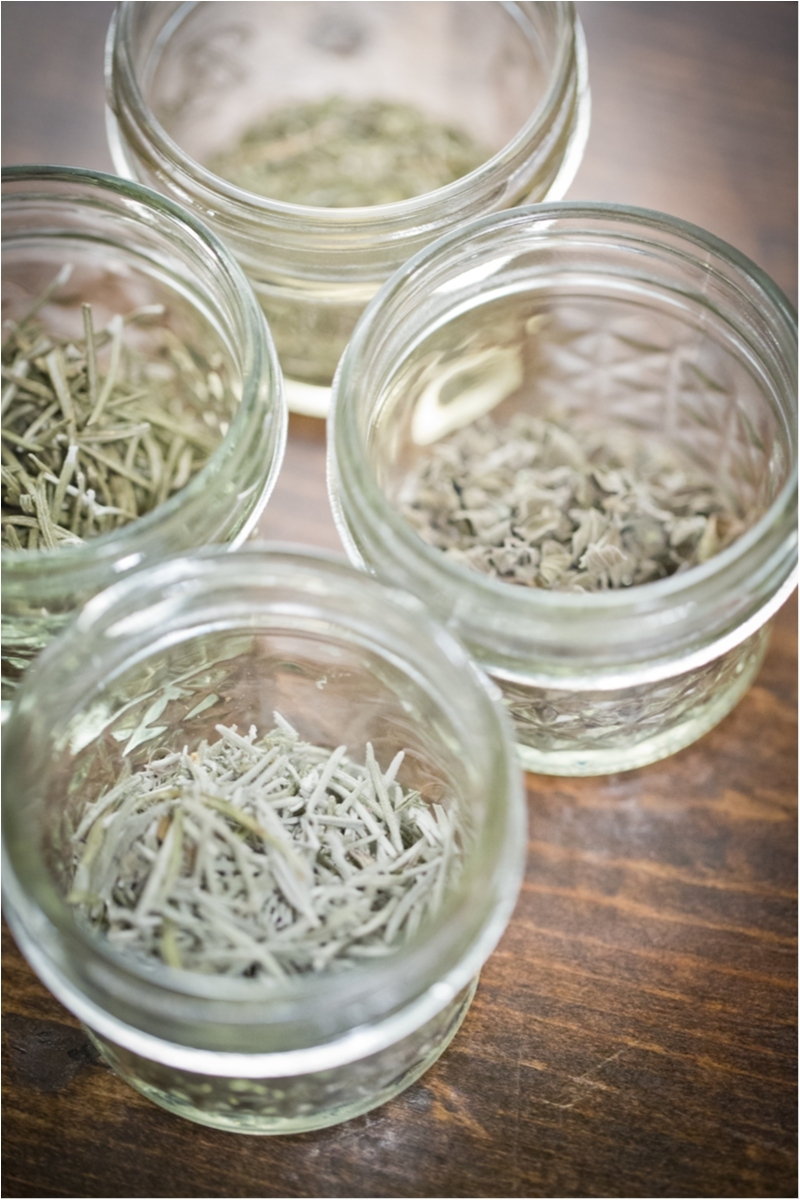 The best way to store all of your dehydrated goodies is in an airtight container. We chose these stylish 'Neatly Smart' containers by Felli that are clear and come with a large rubber gasket around the top and a metal clasp that keeps moisture and air out. Herbs can be stored in small glass jars that will fit in your spice cabinet.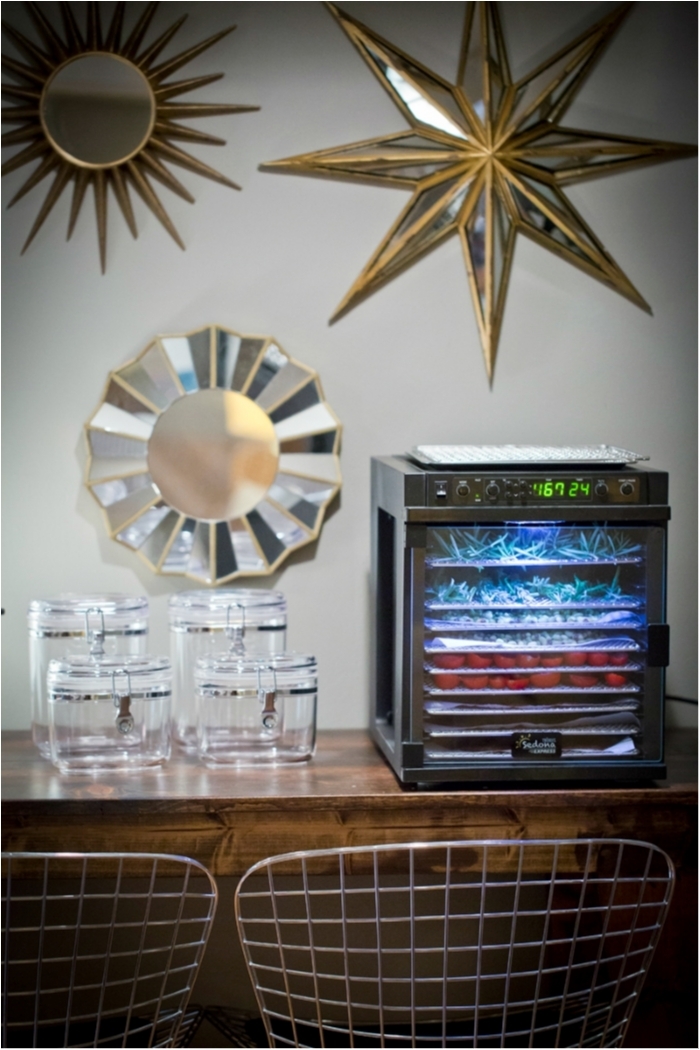 There are a million creative ways to use a dehydrator. We should know — we've been known to push the limits with ours to make crazy things like kombu-cured watermelon crudo. But hey, don't be intimidated by the process — it's all about minimal effort for excellent and long-lasting results. You'll be so thrilled when you can enjoy summer's bounty well into autumn and winter with basically just a push of a button. So come on and dehydrate along with us this month while looking back on summer and really looking forward to next spring.
We are excited to have been selected by the International Housewares Association to contribute to their Inspired Home blog. We have been compensated for our time, but our opinions are, of course, our own.