Cross Outdoor Movie Night Off Your Summer Bucket List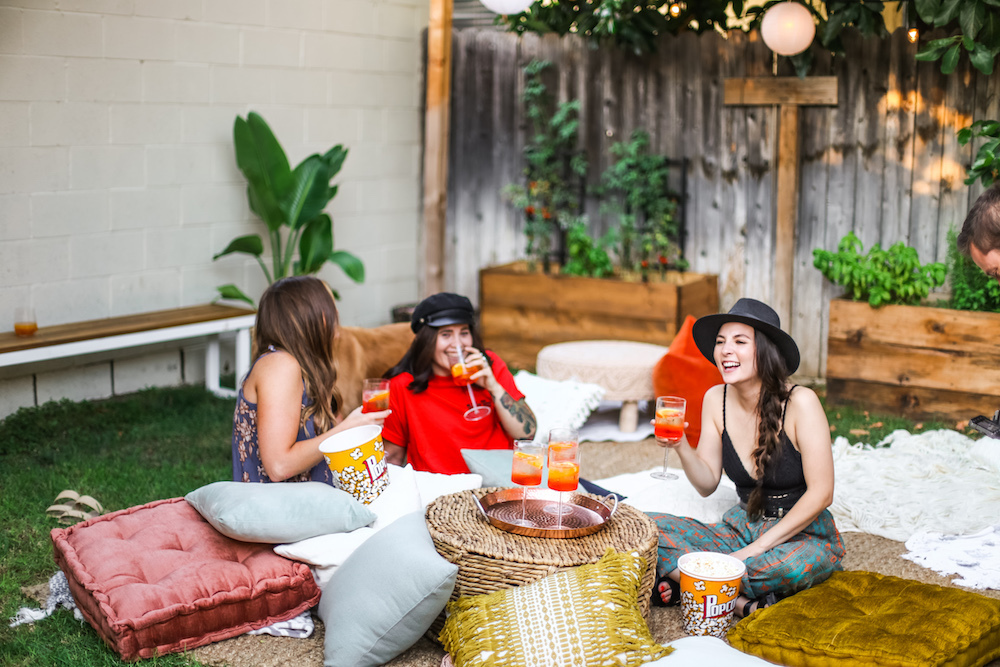 Having an outdoor movie night was pretty high up on my summer bucket list this year! This is the first time we have been out of an apartment and have the luxury of a real backyard. My millennial life was finally looking up and this year I was determined to take advantage of this outdoor arena! Scroll below to see how I set up a cozy and chic movie night.
Pick your film
One of my best friends is a mega movie buff so I left picking the movie up to her! I did however provide her with a theme: 80's night! I felt like in general people really adore 80's classics like The Breakfast Club and Ferris Bueller's Day Off. She ended up choosing 3 different 80's movies to go with. Once guests got there we ventured off into teams and played a round of 80's movie trivia. The winning team got to choose between the three movie lineups. Dirty Dancing was the winner!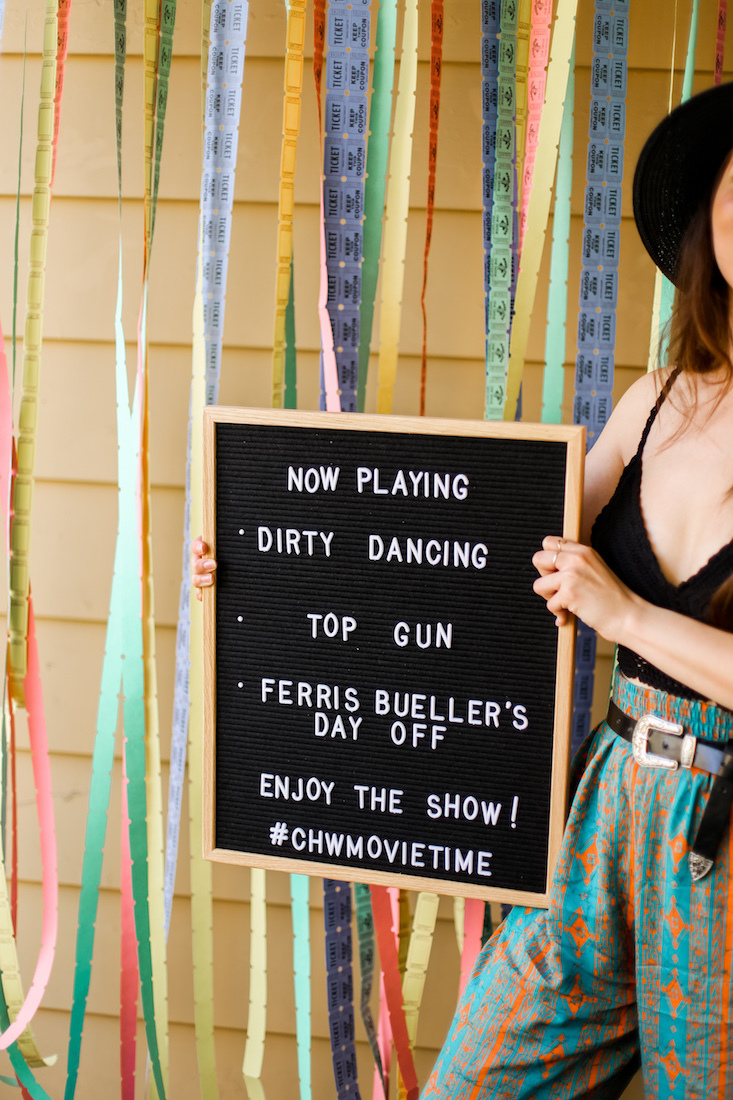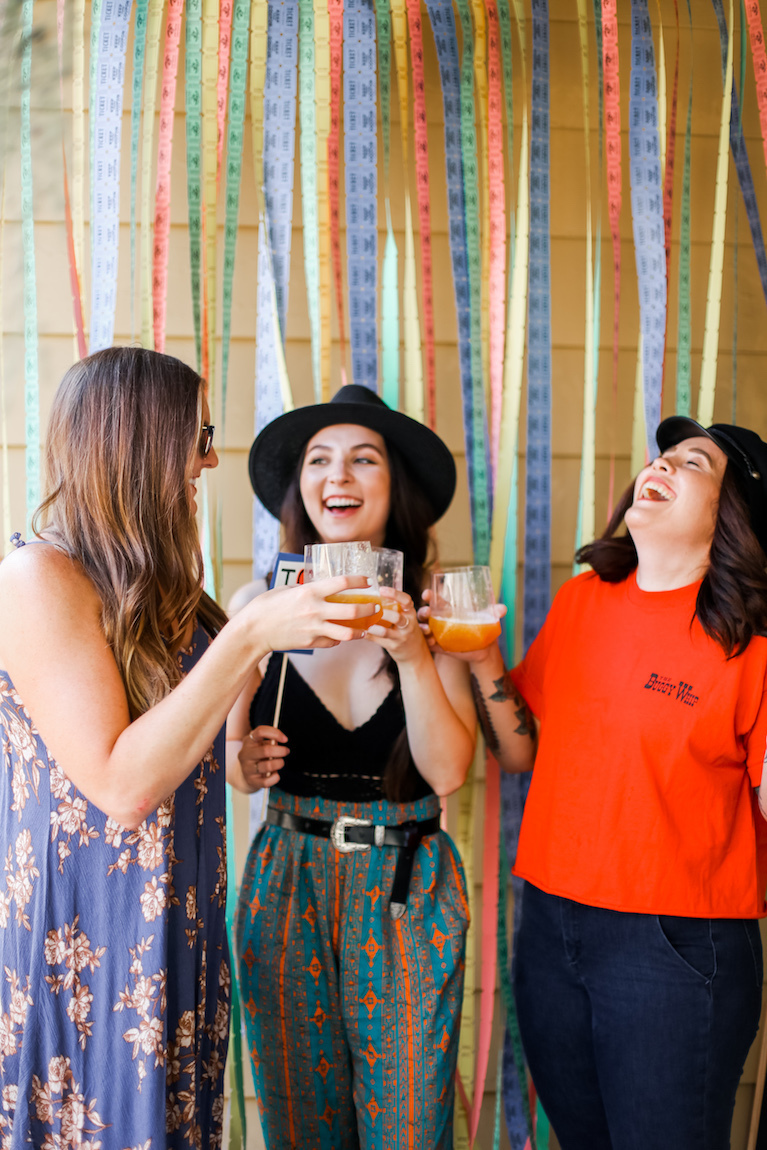 A Cozy Set Up
We are lucky enough to have a great patio lounge set up so we occupied that area with blankets and pillows and took extra seating down to floor level (literally!). I pulled out my collection of rugs, blankets and pillows for some extra cushion and comfort. I tried to keep the colors funky and 80's-like to match the film theme of the evening. Instead of hauling out actual furniture pieces, I just flipped some light baskets over to act as "dining tables" for snacks and drinks.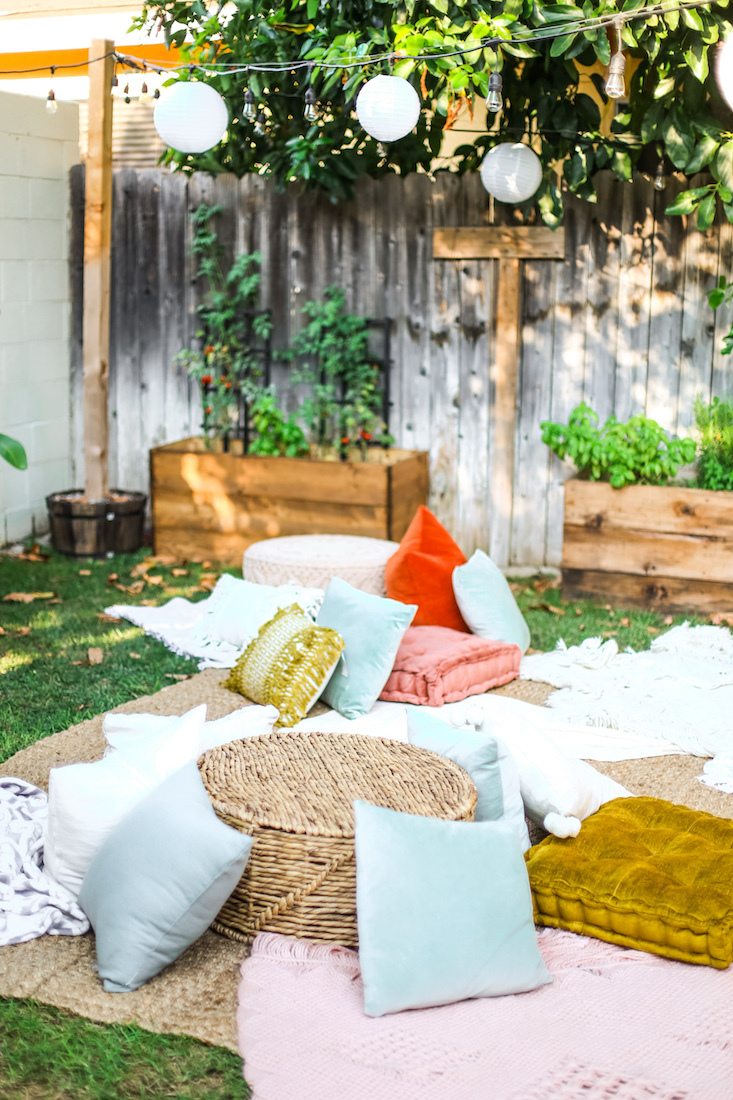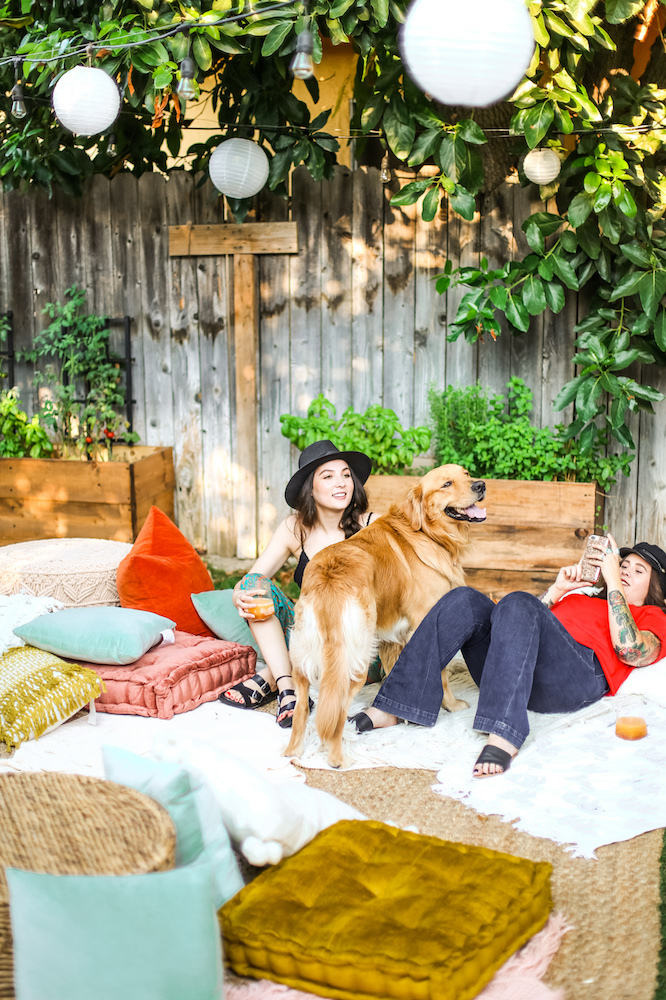 We are lucky enough to have a JUMBO white brick wall in our backyard that doubles as a projector screen but feel free to just hang a white sheet from the trees for the same effect!
Food & Drinks!
No movie night is complete without a delicious drink and buttery popcorn! I planted a huge self-serve buffet station in the corner of the yard so my friends could pick and choose what they wanted. We had a popcorn area set up with this Cuisinart Popcorn Maker that gave the whole night an authentic feel! Be sure to layer up your snack stash with TONS of candy!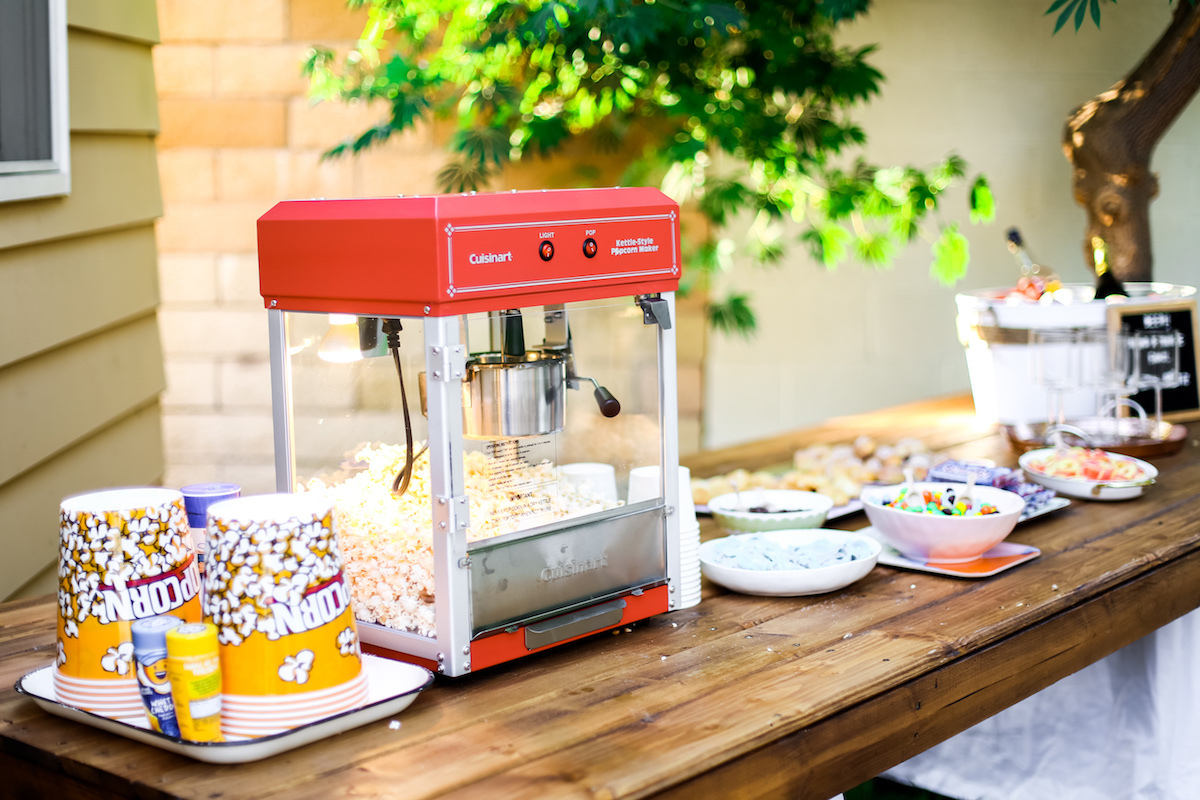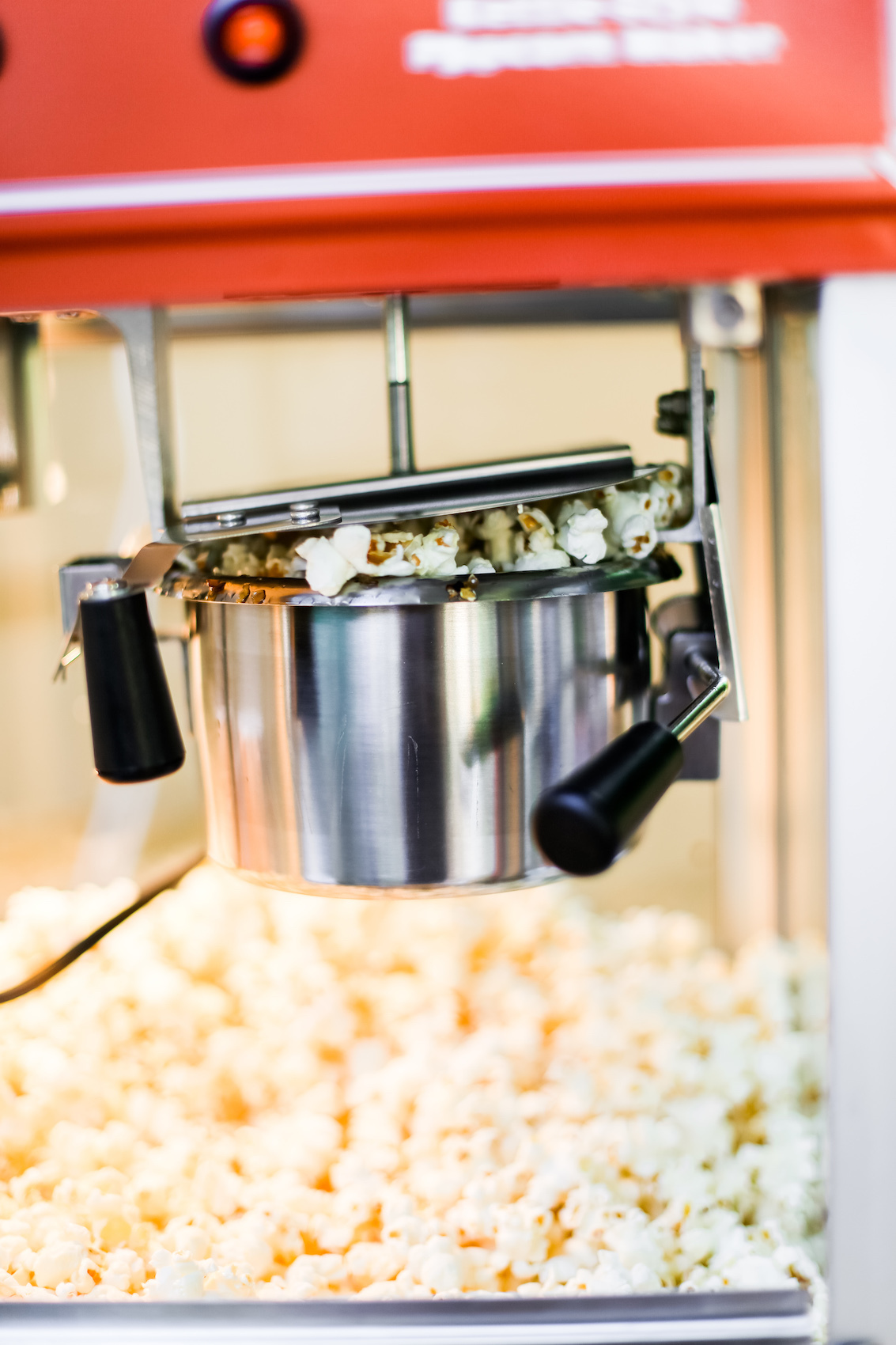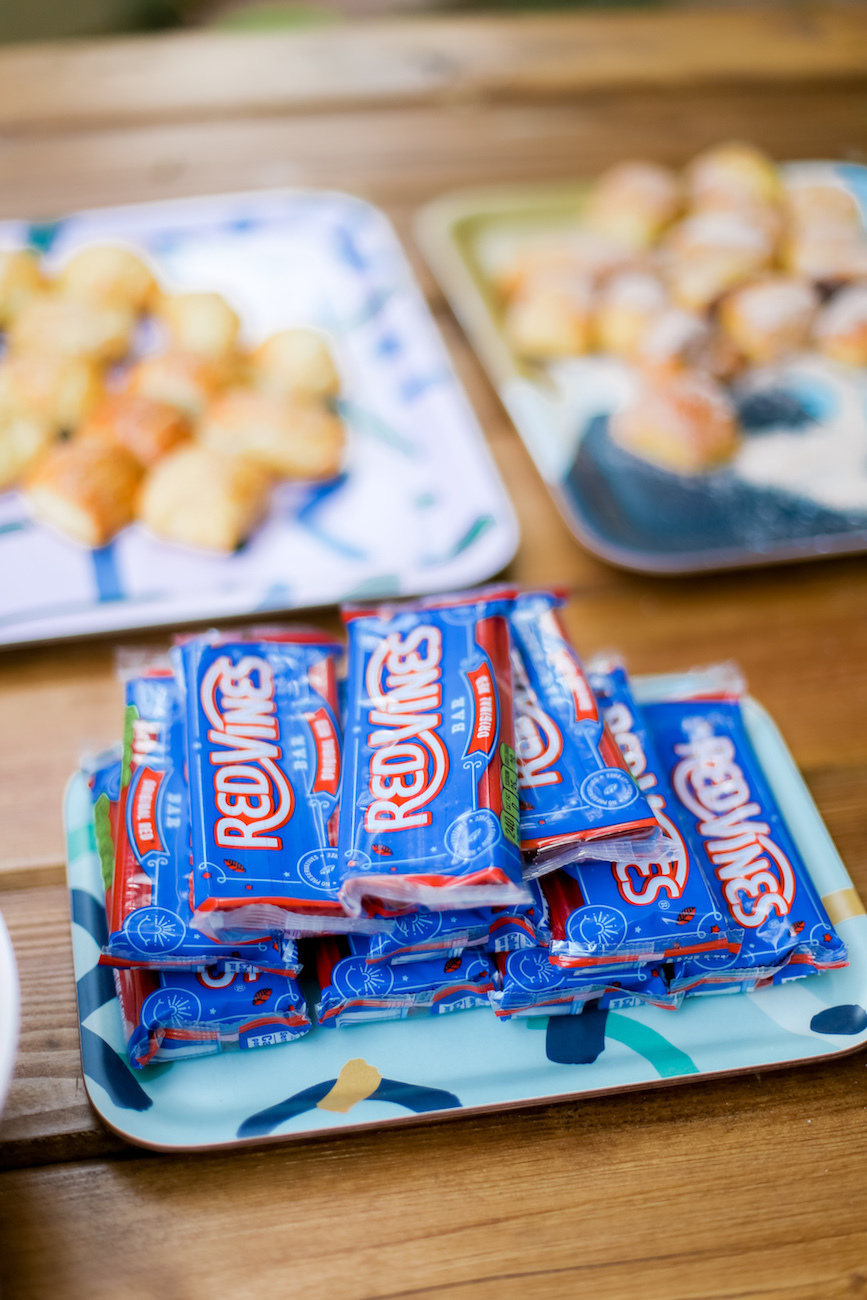 We had everything from chocolate covered raisins to Sour Patch Kids! I always like to survey my guests with a quick text and ask them what their favorite munchies are! Last but not least, tons of beer and aperol spritz! These are two quintessential summer drinks and will keep your cocktail menu easy!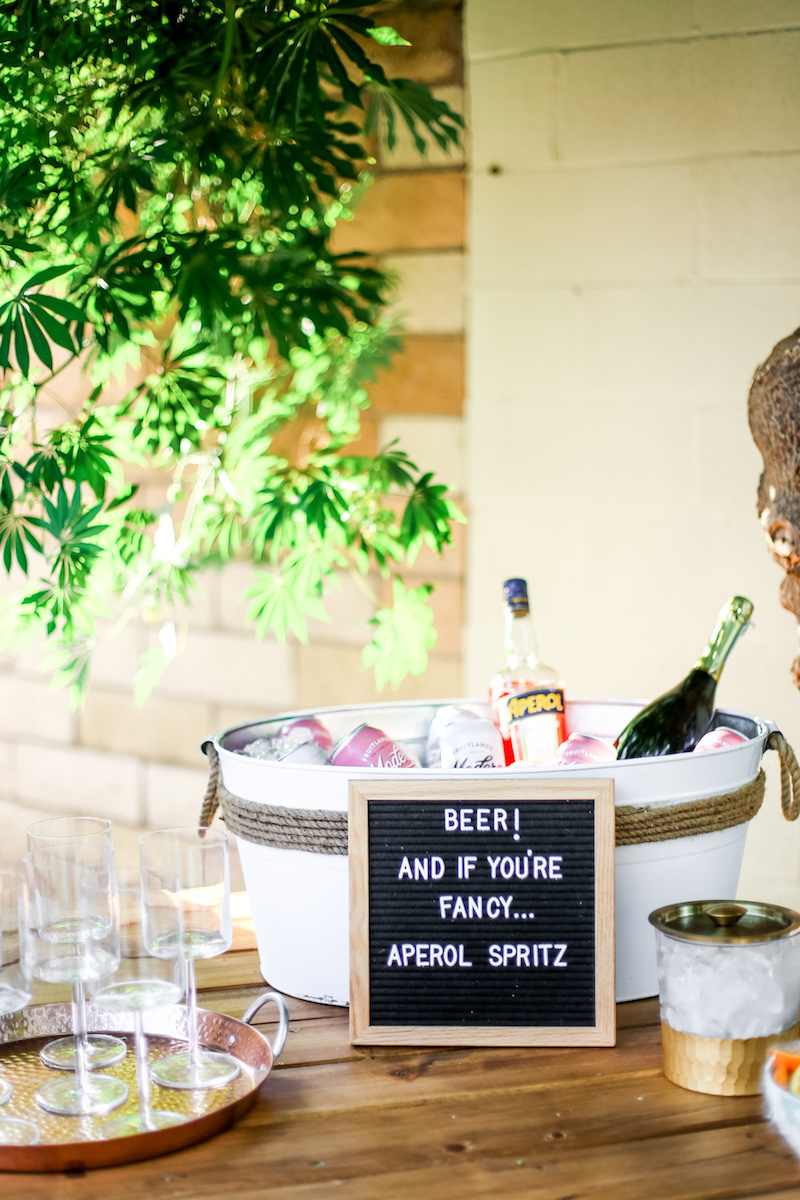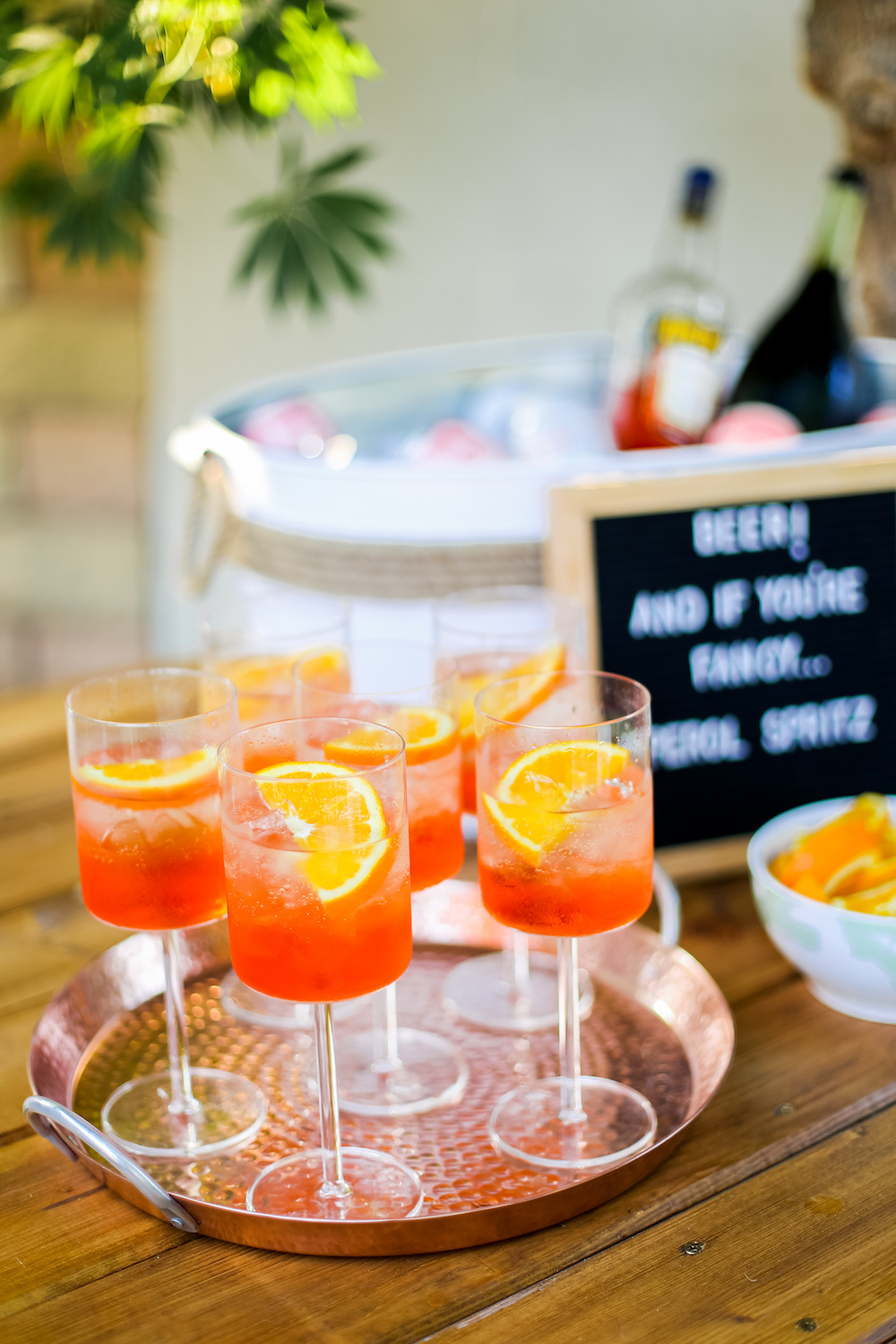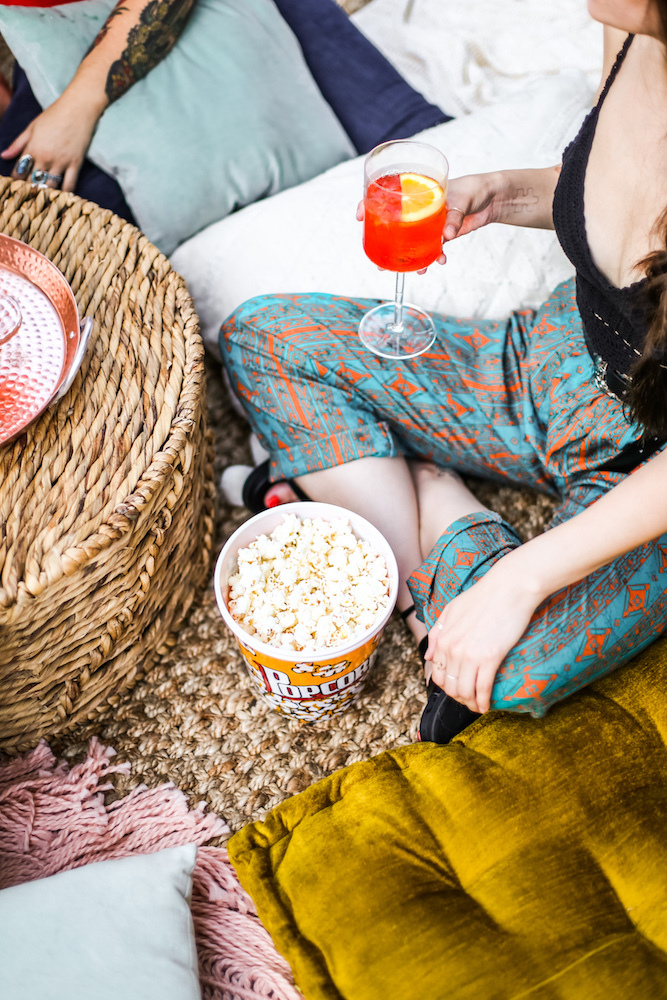 Throwing your own outdoor movie night is definitely something you have to do before summer is over!