Strawberry Shortcake Sliders Perfect for Summer Picnics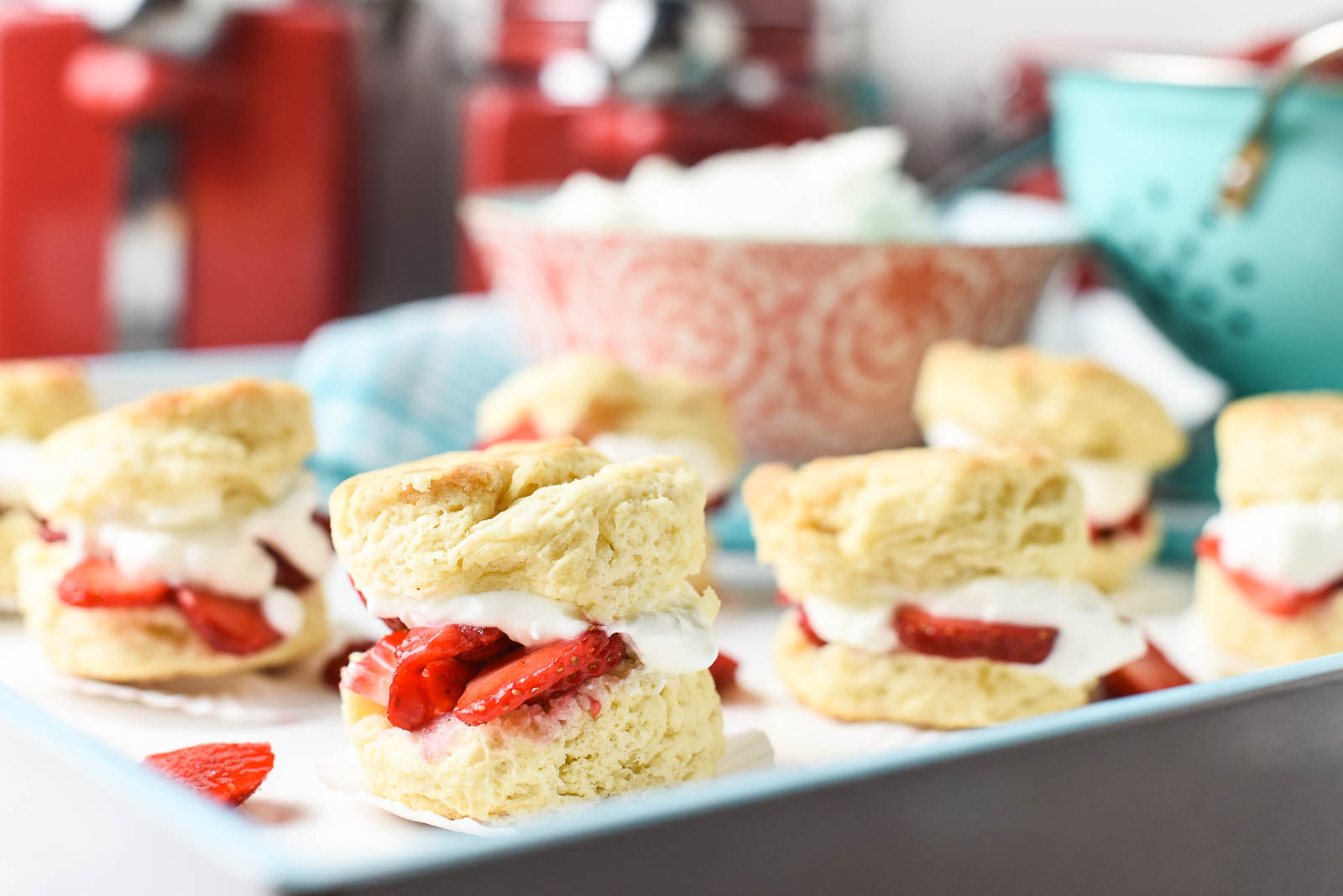 The Greek Yogurt Whipped Cream stays rich and fluffy, even in the summer heat. Serve these Strawberry Shortcake Sliders DIY style and watch the crowd go wild.
Strawberry Shortcake may be the ultimate summer dessert. There's no combination quite like juicy, fresh-picked berries piled on top of a fluffy biscuit and a dollop of rich whipped cream.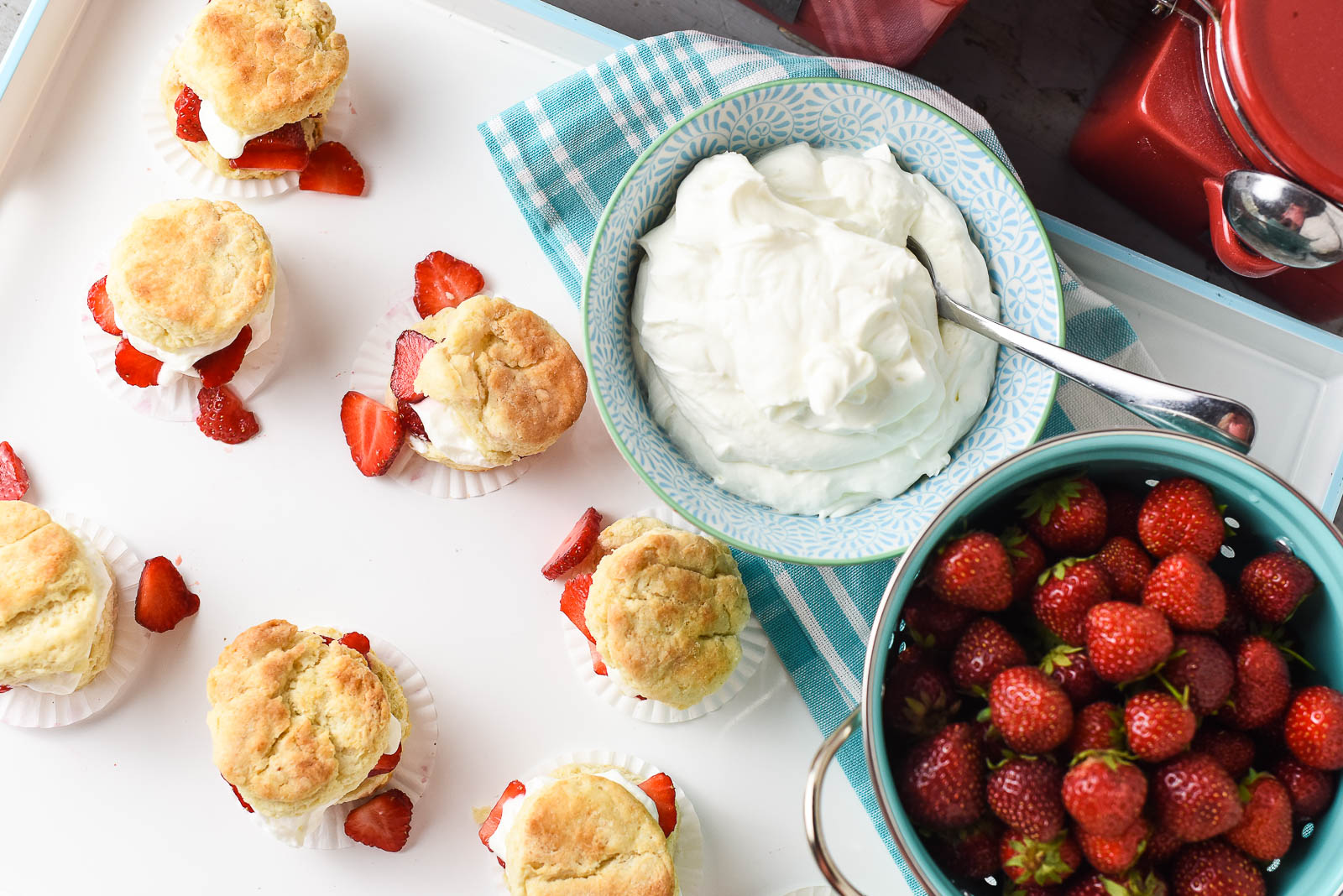 This is such a great dessert to serve a crowd, especially if you downsize the biscuits to a slider size. Since our annual neighborhood block party takes place in late June every summer, I've made it a tradition to hit the farmers market in the morning for a flat of freshly picked strawberries while my husband hangs at home whipping up a batch of his legendary biscuits.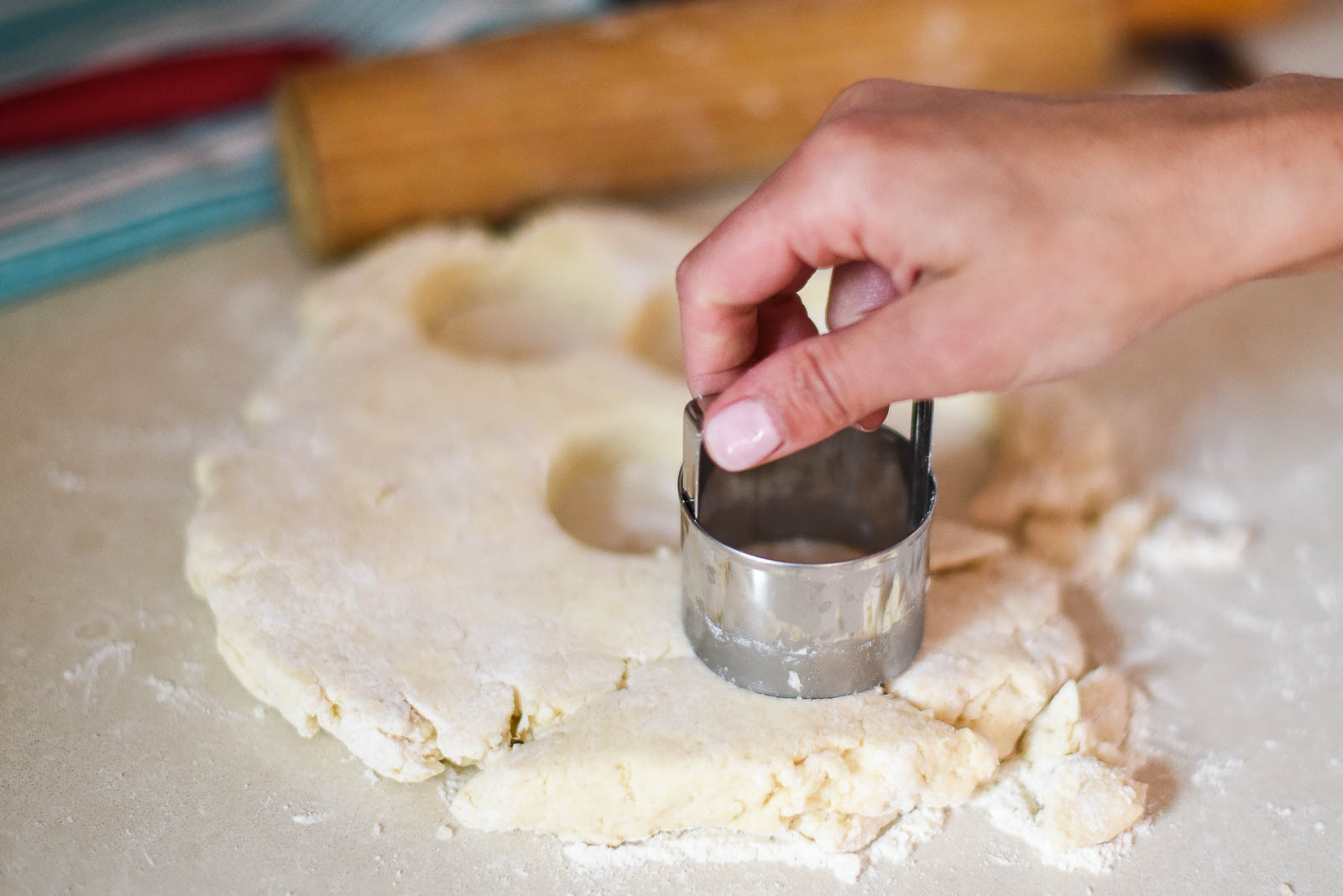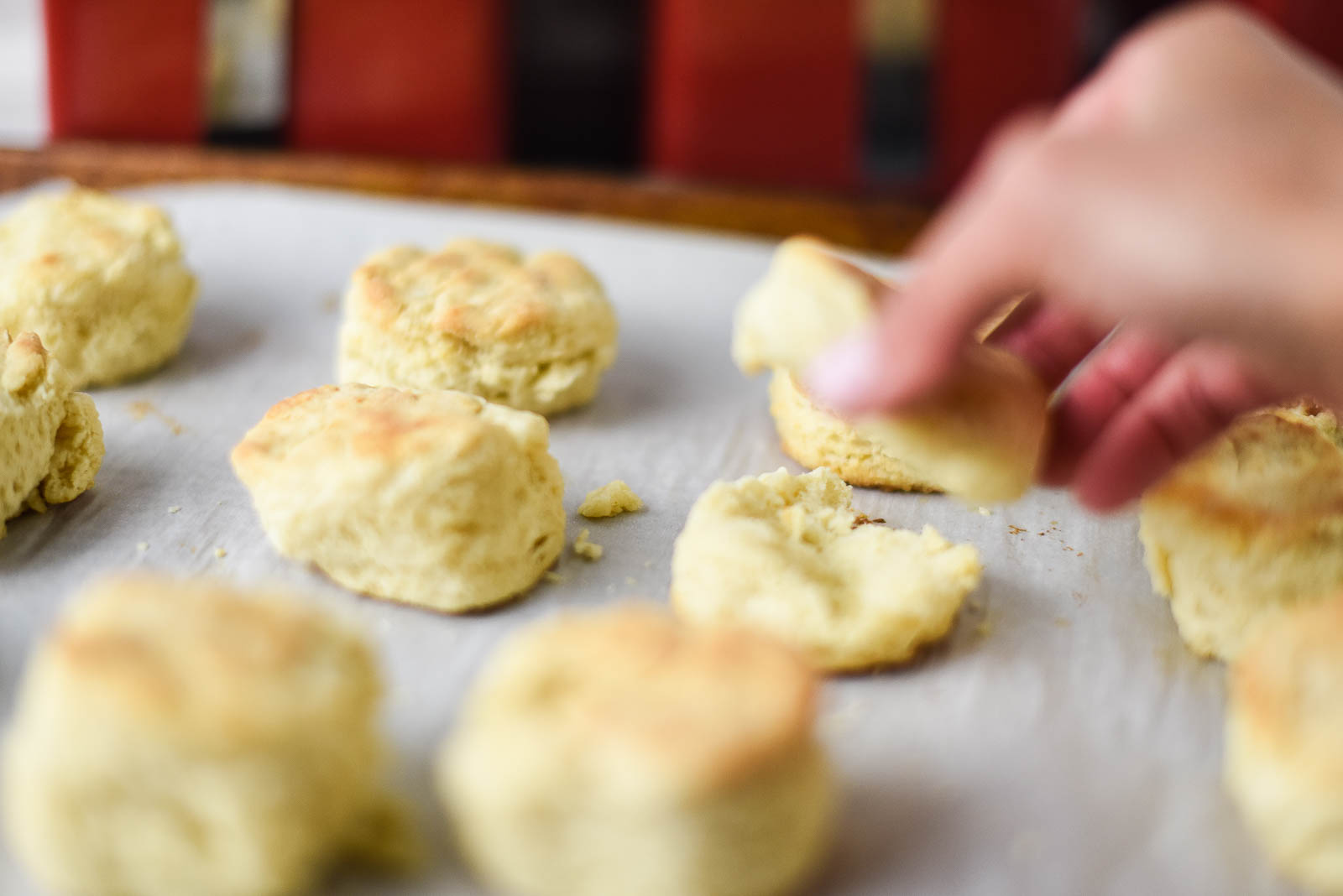 Although some people prefer sponge cake or angel food, traditional shortcake is made with biscuits and I am a purist. Especially when it involves my husband's biscuits. His recipe is legendary amongst our friends because the biscuits are incredibly fluffy and delicious. The perfect base for a pile of gorgeous, juicy berries.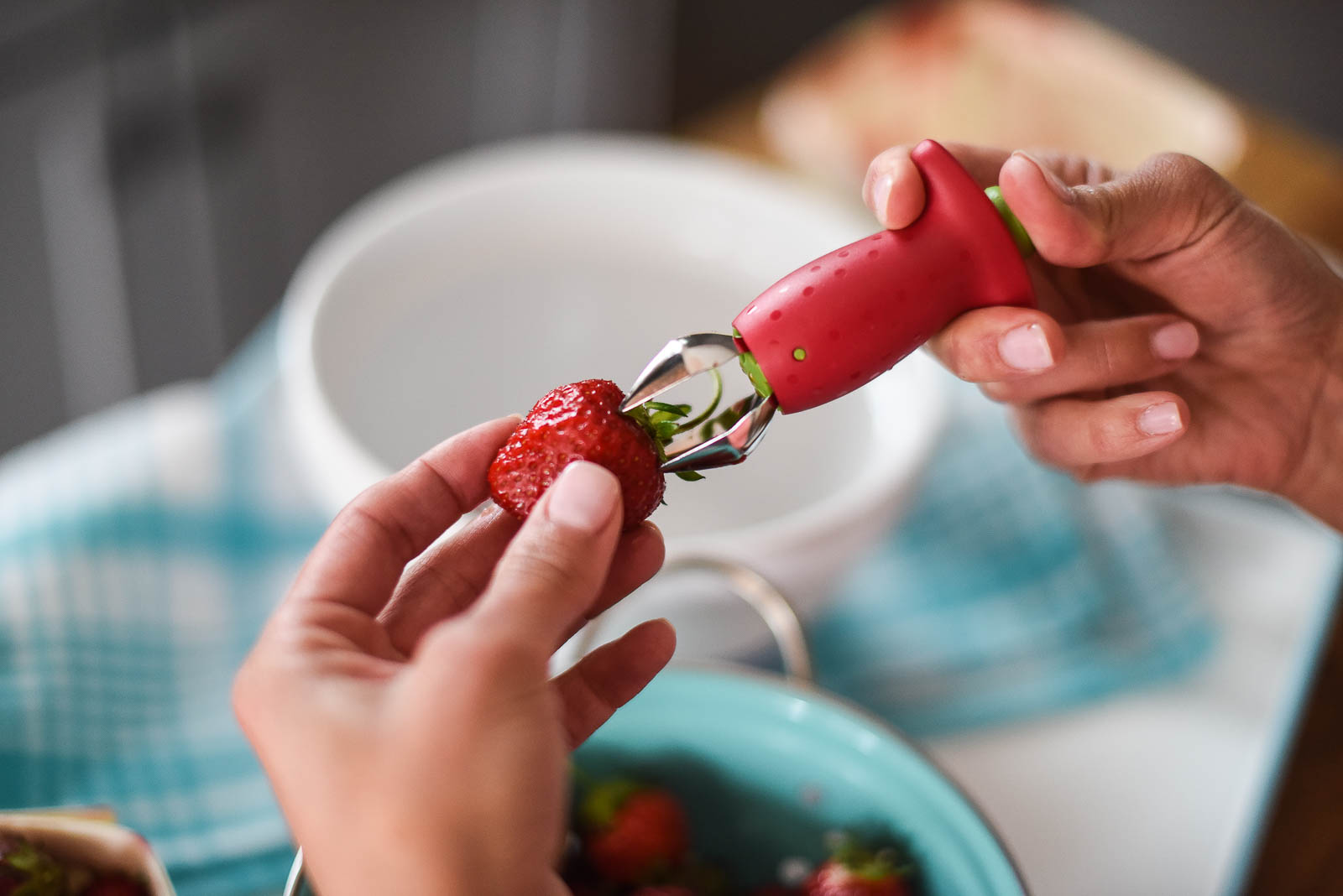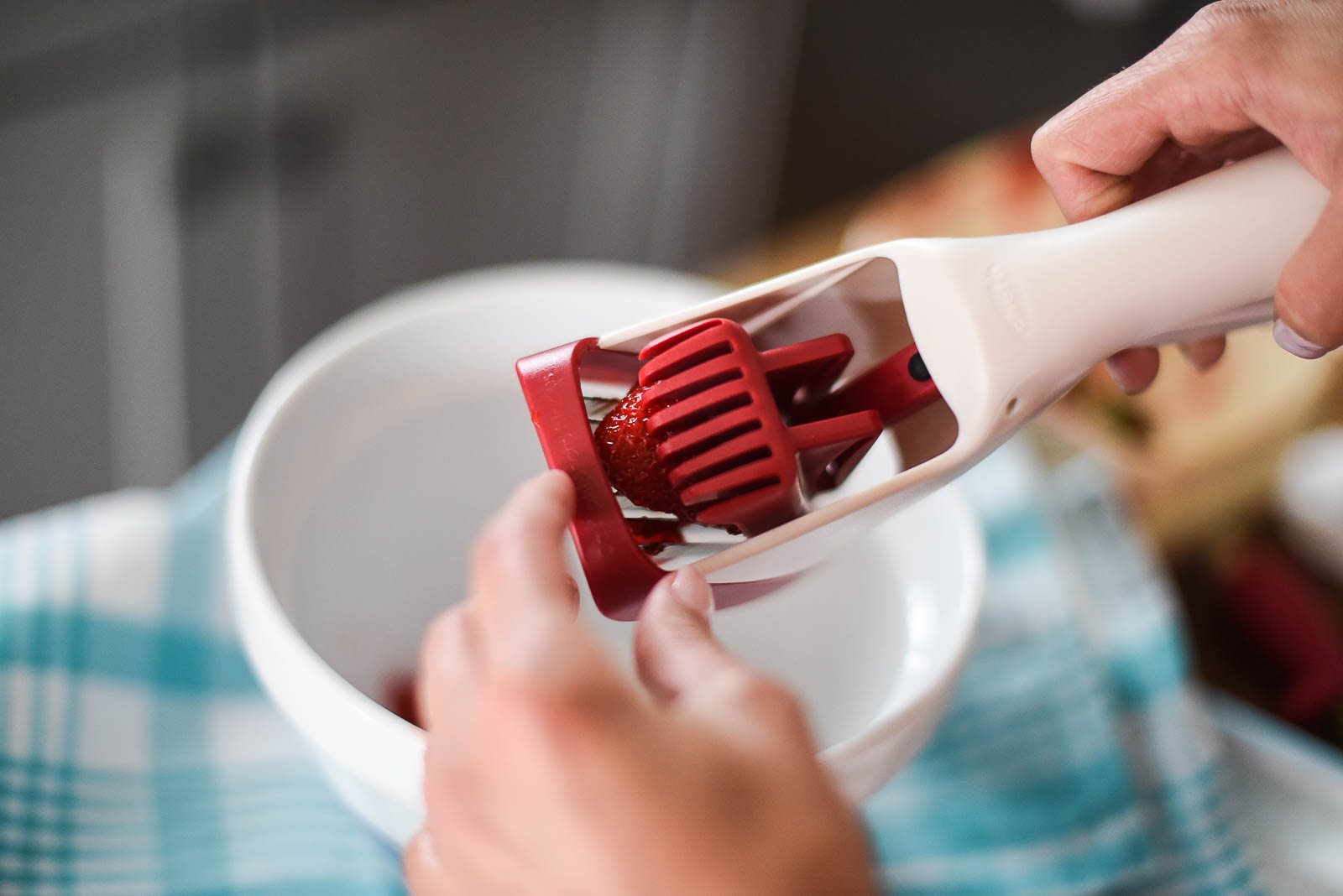 Speaking of strawberries, when it comes to shortcake, you really need the freshest berries possible. Plan to make this dessert after a trip to the berry farm or a visit to the farmer's market. Since farmer's market berries are notoriously fragile compared to their supermarket cousins, its important to handle them as delicately as possible. A simple rinse under cool water followed by hulling, slicing and a sprinkle of sugar is all they need.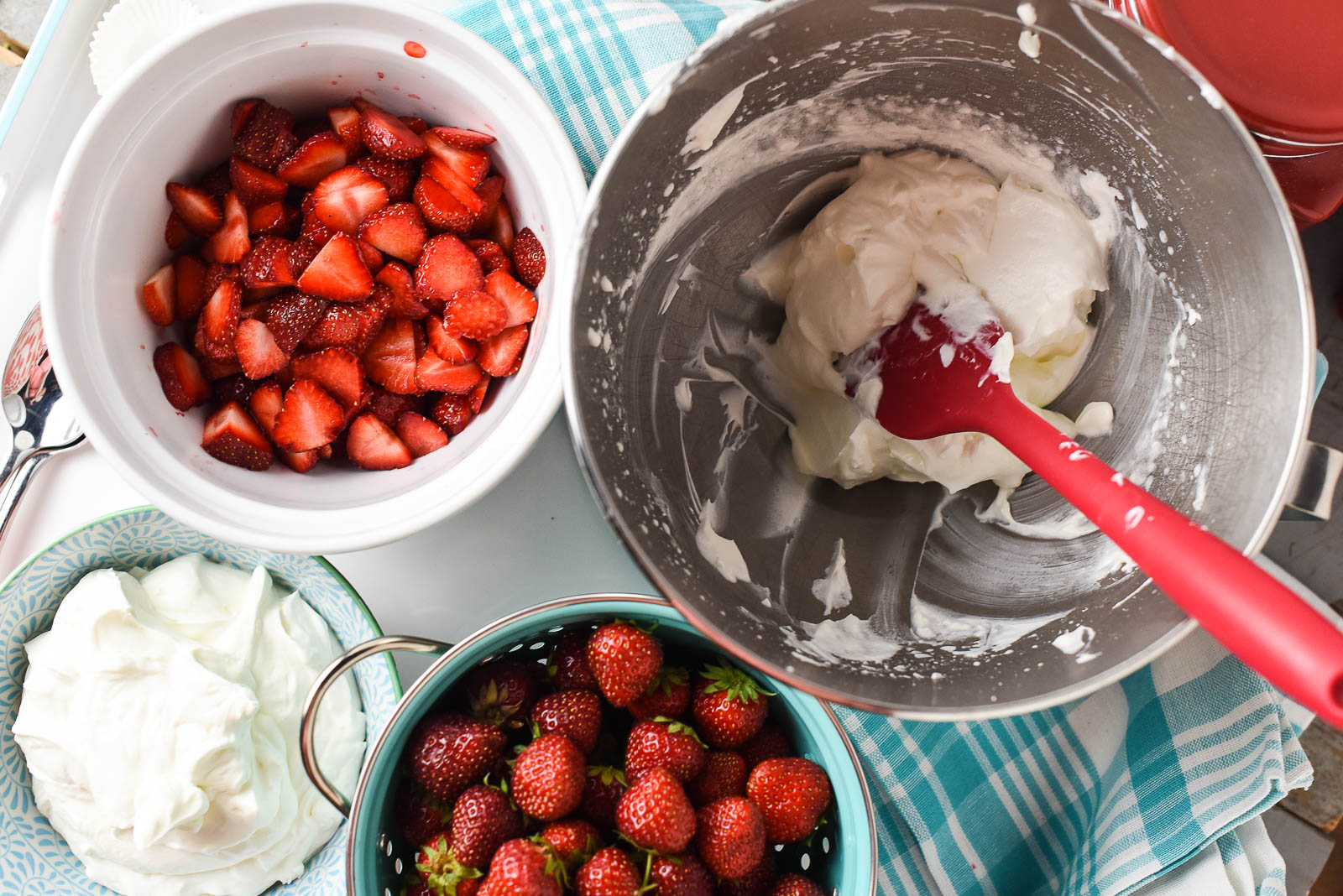 Of course the crown jewel of any shortcake is the big, fluffy dollop of whipped cream. We've given ours a twist that is both decadent and practical: ours is a 50/50 blend of heavy whipping cream and full-fat Greek Yogurt. The result is a rich, fluffy, slightly-tangy dollop that will hold up in the summer heat far longer than traditional whipped cream — it's absolutely ideal for a picnic or summer BBQ.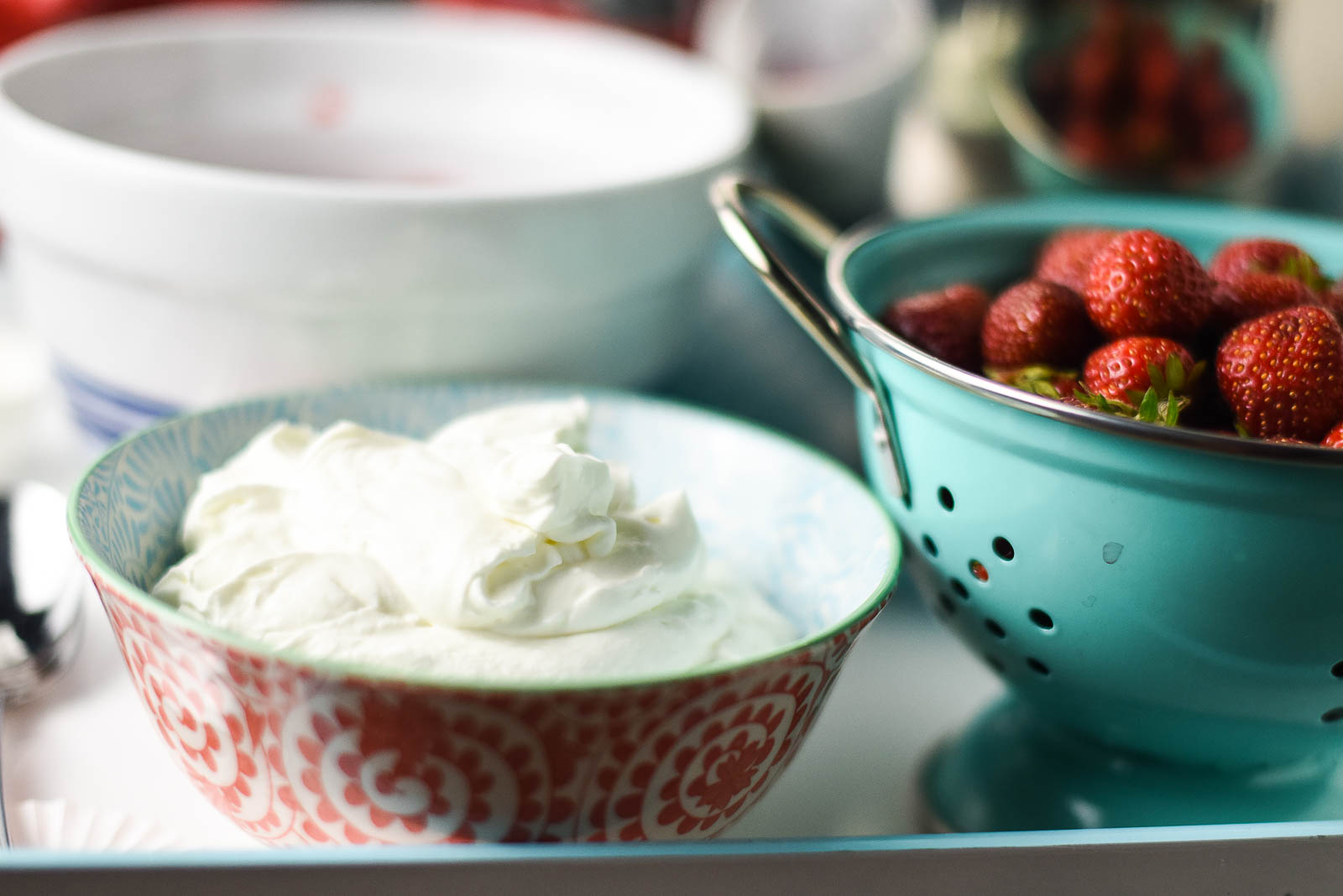 If you're planning to feed a crowd, prep everything in advance. At dessert time spend a few moments assembling a gigantic tray of these beauties for a major wow. Or, set everything out DIY style and let your guests assemble at their leisure. Either way, these gorgeous sliders are sure to be a home run.
Strawberry Shortcake Sliders with Greek Yogurt Whipped Cream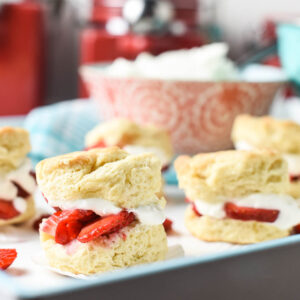 INGREDIENTS
1 quart of fresh strawberries, rinsed under cool water
2 tablespoons sugar (more or less depending on how sweet the berries are)
1 cup heavy whipping cream, well chilled
1 cup full-fat Greek yogurt
2 tablespoons sugar (more or less to your taste)
2 teaspoons vanilla extract
12 freshly baked 1-inch biscuits (see recipe here)
12 mini cupcake liners
INSTRUCTIONS
Hull and slice strawberries and place in a medium bowl. Sprinkle with sugar, adjusting as needed based on sweetness of the berries. Toss gently with a spoon. Cover and refrigerate for at least 30 minutes before serving to allow berries to release their juices.
Meanwhile, place chilled whipping cream in the bowl of stand mixer and beat with whisk attachment on high speed for 2 minutes, until soft peaks begin to form. Add Greek yogurt and continue whipping until the mixture is thick and rich. Add sugar and vanilla extract and beat until well combined and smooth.
To serve, arrange mini cupcake liners on a large serving platter or tray. Flatten each cupcake liner. Split biscuits in half and place the bottom half of each biscuit on a cupcake liner. Top bottom half of each biscuit with a spoonful of strawberries and juices and a large dollop of the whipped cream mixture. Top with biscuit tops and serve immediately.