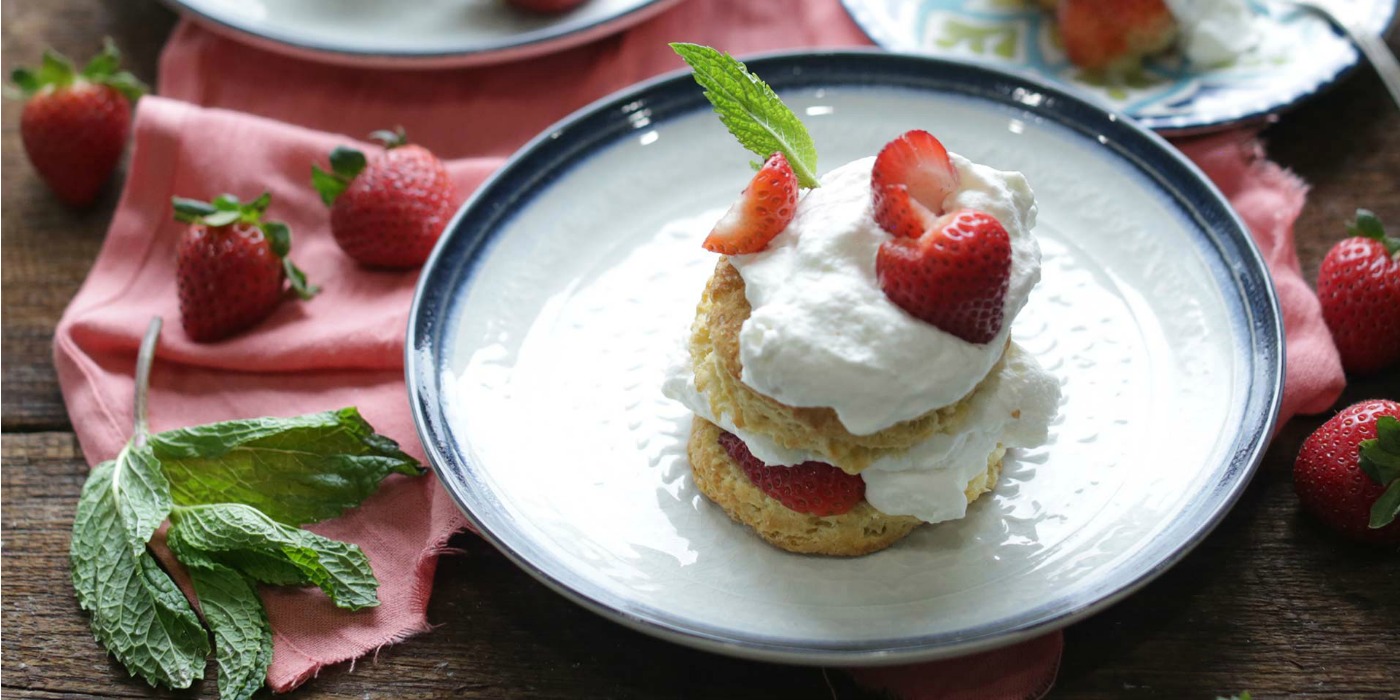 You know spring is here when strawberries are flowing, and since they are in abundance it only seemed right to whip up a Strawberry Shortcake Recipe. Strawberry Shortcake is actually one of my most favorite desserts but it's not because of the strawberries, rather it's the biscuit! You know I'm a sucker for all things southern so when it comes to buttery delicious biscuits I am all in!!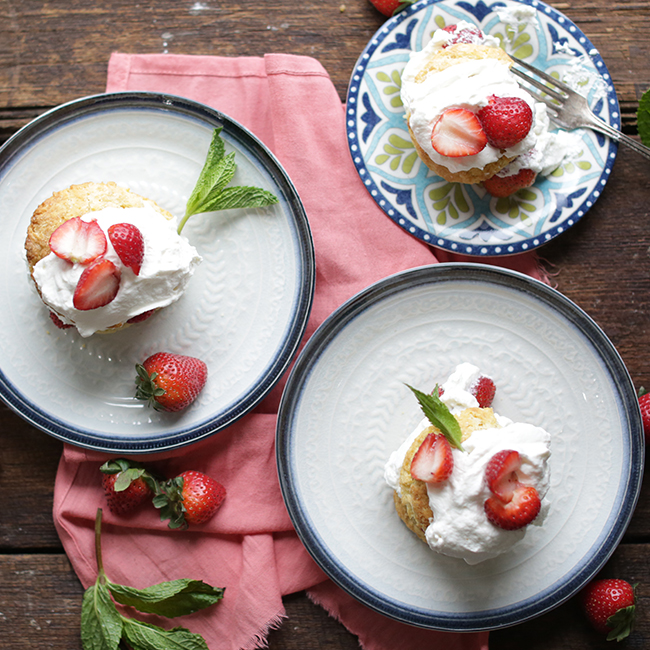 The trick to making delicious perfect is ice cold butter that is shredded using a cheese grater. I know it's weird but I promise you it's an exceptional technique that will render you perfect biscuits every single time. Also ensure these shortcakes are deliciously brown, finish them by topping off with melted butter and sugar in the raw. Lastly for the strawberries I used this amazing strawberry huller to discard the stem and core to rid any bitterness for the berry. I also found the huller to be incredibly fun because it looks kind of like a turkey baster so once the stem and core are in it you squeeze the little balloon end the stem and core come flying out. It's fun, you'll like doing it.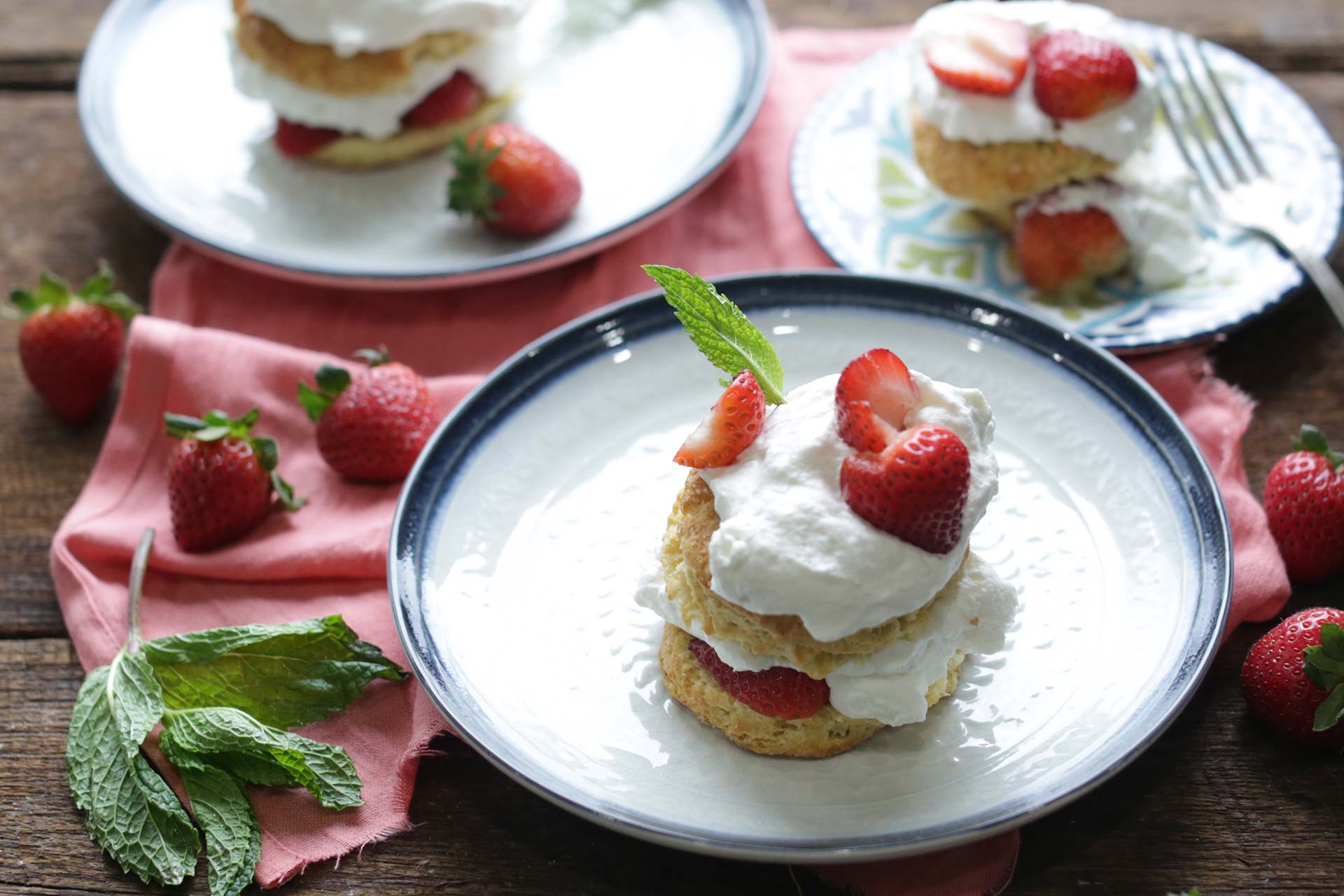 Strawberry Shortcake Recipe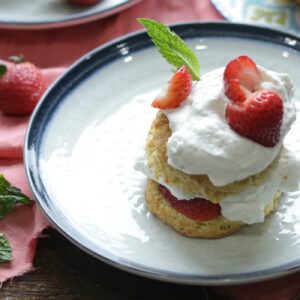 INGREDIENTS
2 eggs
1 cup of milk
3 cups of all-purpose flour
1 ½ teaspoons of salt
1 ½ tablespoons of baking powder
½ cup of sugar
6 ounces or 1 ½ sticks of ice cold unsalted butter + 2 tablespoons of melted
¼ cup of sugar in the raw
2 pints of hulled strawberries, sliced in half
2 cups of fresh whipped cream
INSTRUCTIONS
Preheat the oven to 350°.
Whisk together the eggs and milk in a medium-size bowl and set aside.
In a separate large bowl whisk together the flour, salt, baking powder and sugar and then using a cheese grater shred in the ice cold better and fold it in.
Next form a well in the flour mixture and pour in the egg-milk mixture and use a fork to combine the ingredients. Note: do not over mix.
Transfer the dough to a clean floured surface and gently roll out the dough until it is 1" thick.
Use a circle cookie cutter to cut out 12 biscuits. Transfer them to a sheet tray lined with parchment paper.
Brush the tops of each biscuit with melted butter and sprinkle on sugar in the raw.
Bake the biscuits for 20 to 22 minutes. Cool before serving.
Serve the cooled biscuits with fresh hulled sliced strawberries and whipped cream.