Store Your Pots and Pans on These Beautiful Pot Racks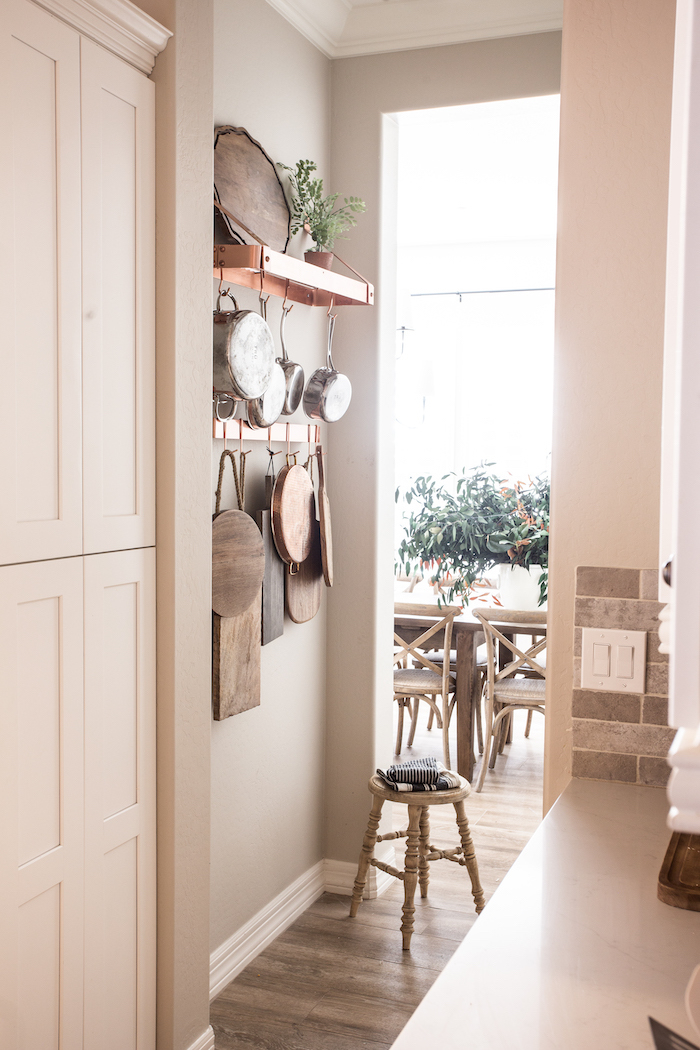 Kitchens go with pots and pans like salt goes with pepper!
There are many ways you can store and display your pots and pans in the kitchen, but some of the most gorgeous homes I've seen have used their collection of pots and pans as the vintage or found pieces to ground their kitchen designs.
It's always fun to think of new ways to bring style and function into the kitchen, and putting your pots and pans collection on display can do both!
Although hanging your pots and pans from a traditional pot rack is definitely a showstopper, most of us don't necessarily have the room, or have decided that light pendants or recessed lighting were a better choice.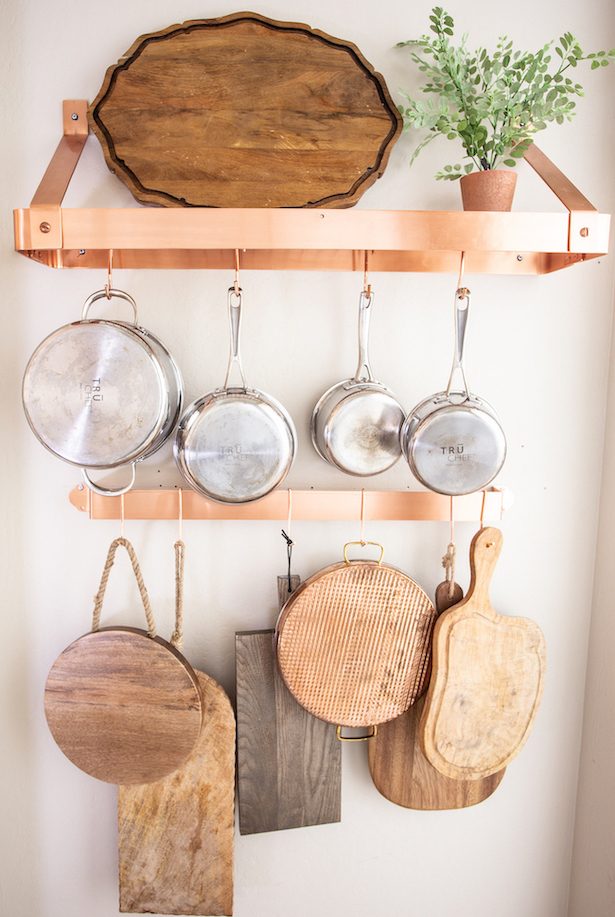 If you have unused wall space in your kitchen then I suggest using a wall hanging pot racks to display your pots and pans! Old Dutch International makes gorgeous options in a few different finishes like nickel, bronze and my favorite, copper!
This cookware rack with a grid can be hung directly onto the wall, secured on a stud or two. This way it can hold the weight of the pots and other items you might want to display!
Cookware Rack with Grid

By Old Dutch International

Shop Now
If you don't have room for the cookware rack, then a bar rack or rail is another great option.
Copper Bar Rack

By Old Dutch International

Shop Now
Not only can you store and display pots and pans, but if you have a collection of cutting boards or utensils then you can use those too! Hooks that come with the racks allow you to hang various items at different heights and are fully adjustable.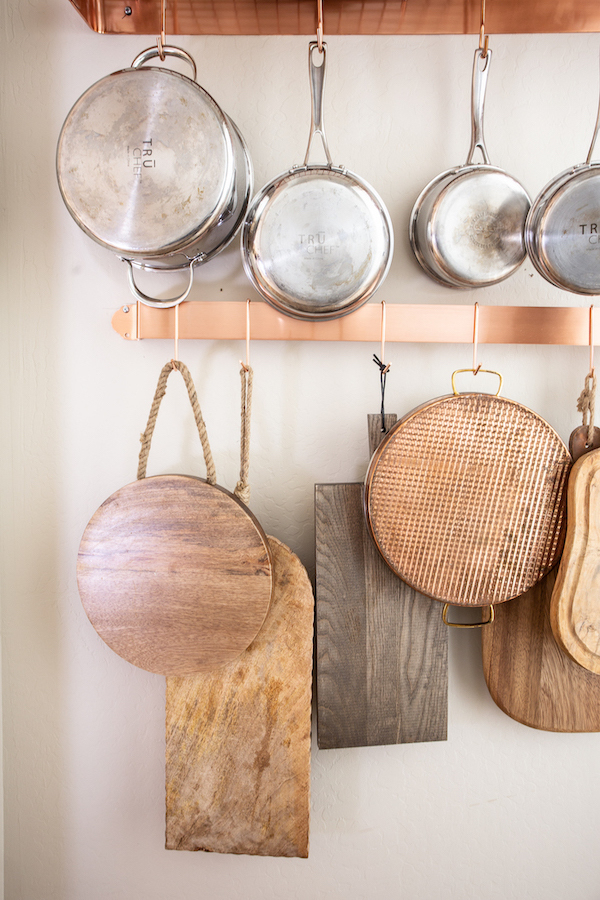 Using a pot rack gives you so much more convenience because you can access your pots and accessories more quickly! Not to mention if you have any unused space in your kitchen you can use that space as a focal point and at the same time, freeing up space in your cabinets.
But let's just be honest, it's just pretty to look at!