Spring Asparagus Spinach Quiche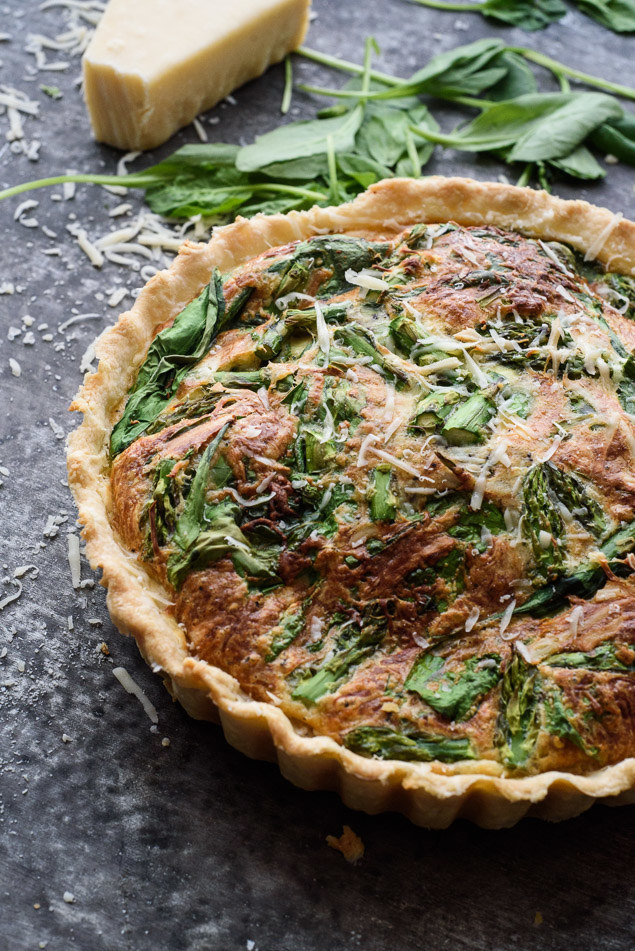 This easy flaky tart is the perfect way to celebrate
spring's arrival! Asparagus and spinach are plentiful at the local markets and
they are the perfect pair!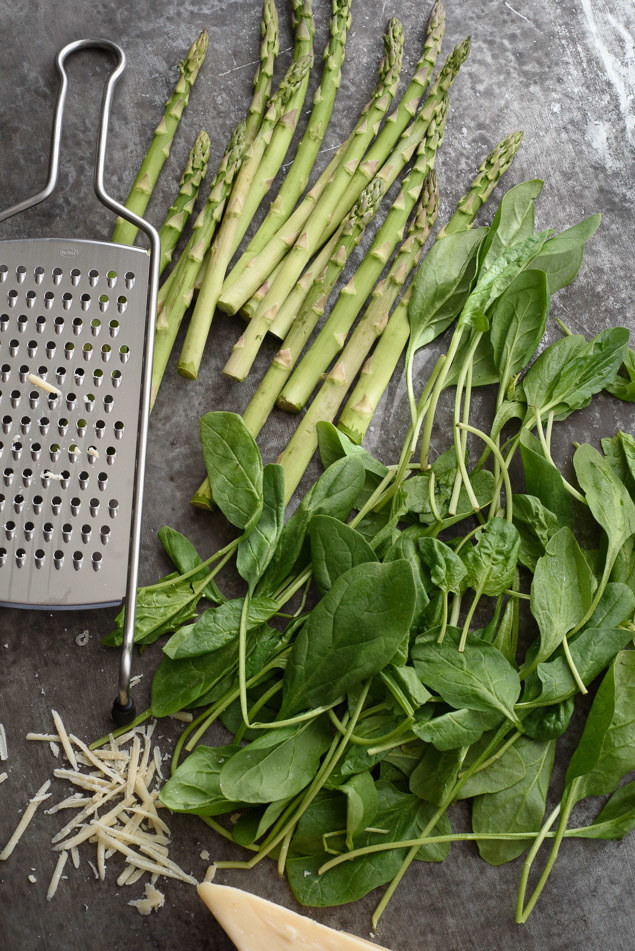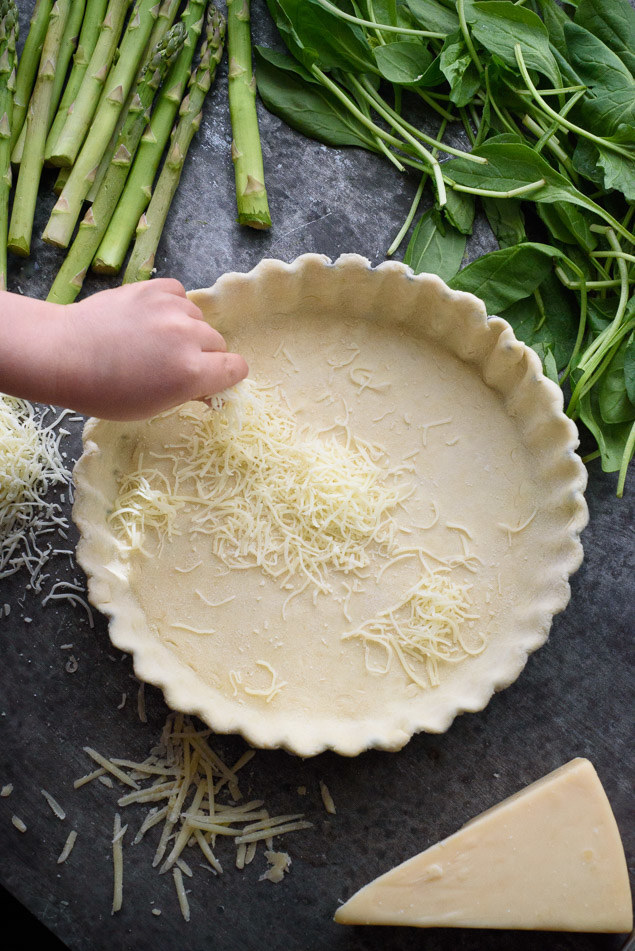 Tarts and quiches are some of my all time favorite foods and since the weather has been warming up so amazingly nice here, I decided it was time to make one that celebrated spring.
And I can't think of a much nicer way to do that then with asparagus and spinach.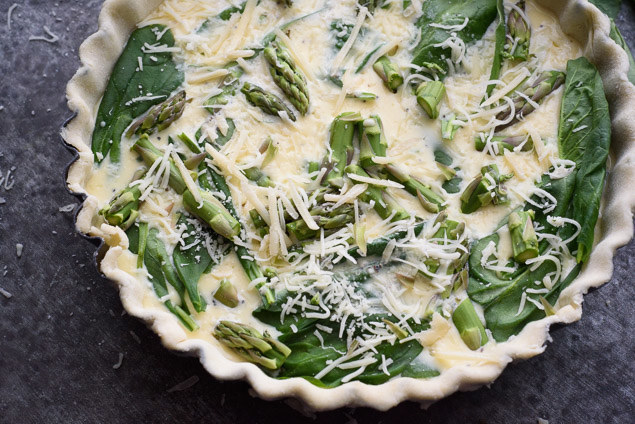 When we lived in Georgia, the yard that we had was completely
overgrown from years of neglect. After we cleared it all back and planted our
garden, we discovered a patch of asparagus that had been planted years before!
It was always so exciting to come out in spring and discover these sweet little
spears pushing their way up to the spring sunlight.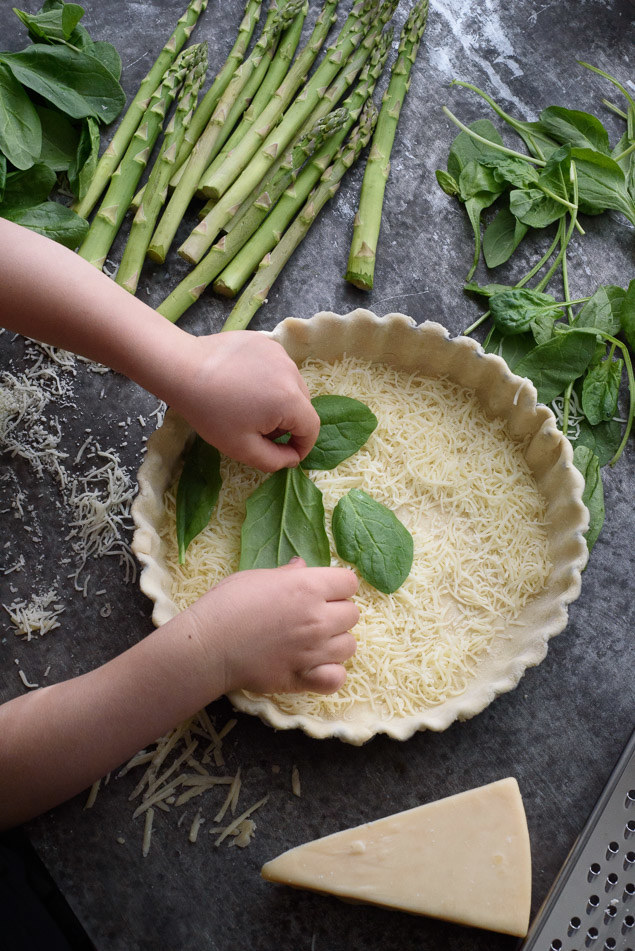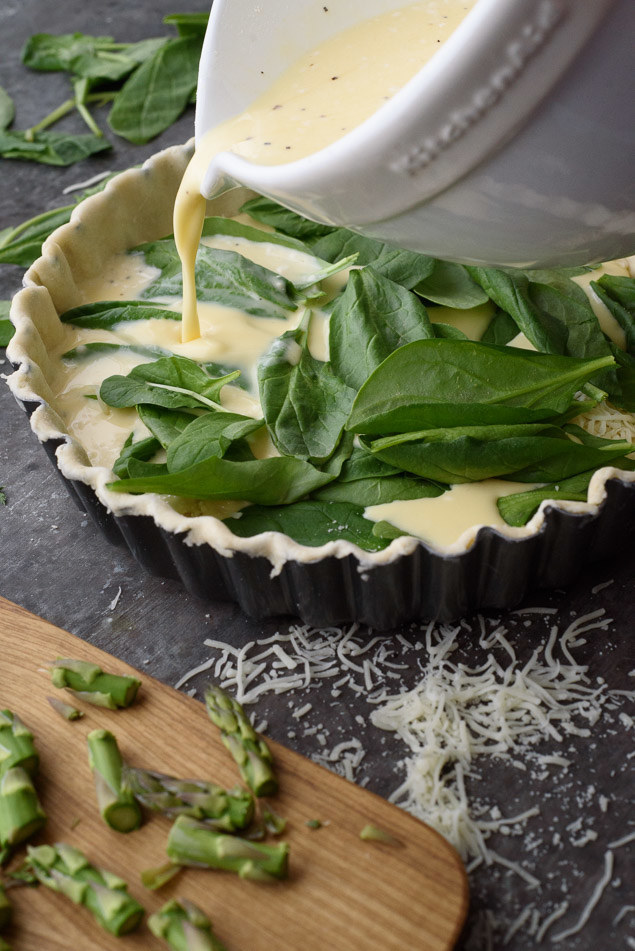 We start off the tart with a simple pie crust. You can make your own from scratch (I use this easy flaky crust recipe) or if you are
intimidated or just tired, grabbing a pre-made pie crust from the refrigerated
section at the store is always an option too!
Line the tart crust with cheese and then top with spinach.
Add in your batter and the asparagus and top with more cheese.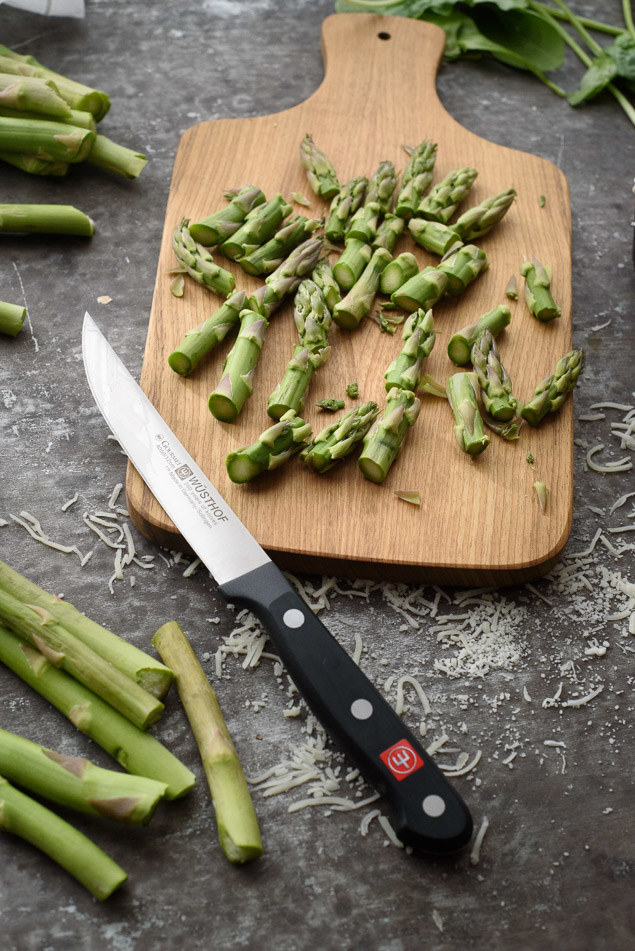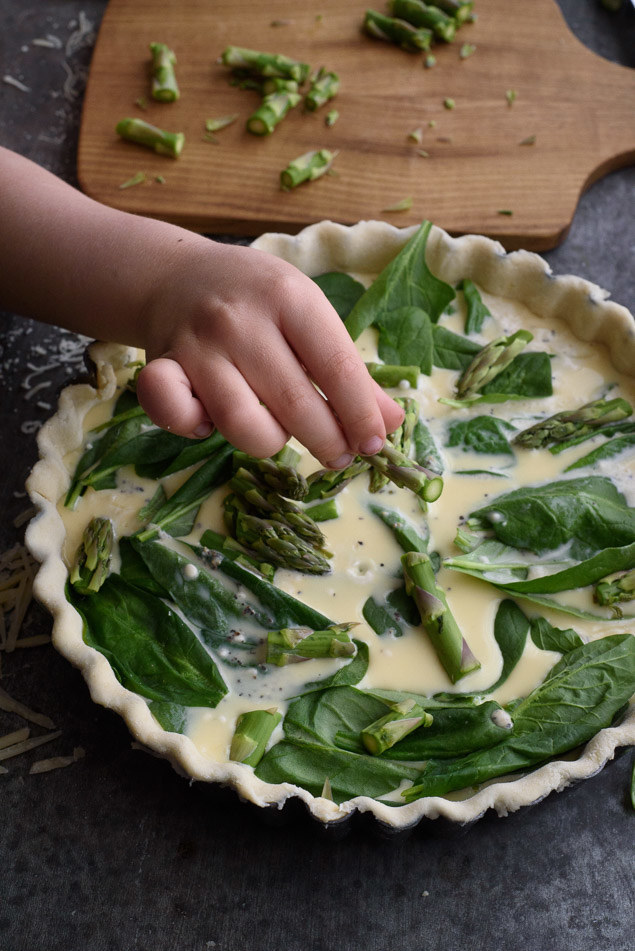 Pop that quiche into a preheated oven of 375 and cook until
a toothpick comes out cleanly, about 40 minutes.
I love using just the tips of the asparagus for this tart
but that leaves a lot of waste which is never a good thing in my book. So I
like to grab my veggie peeler and peel the stalks.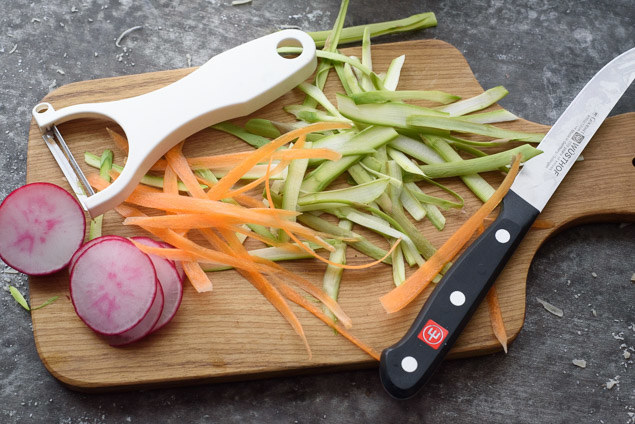 These make a lovely addition to your spring salad. A few
carrots and some radishes finish it off nicely with a really simple
vinaigrette.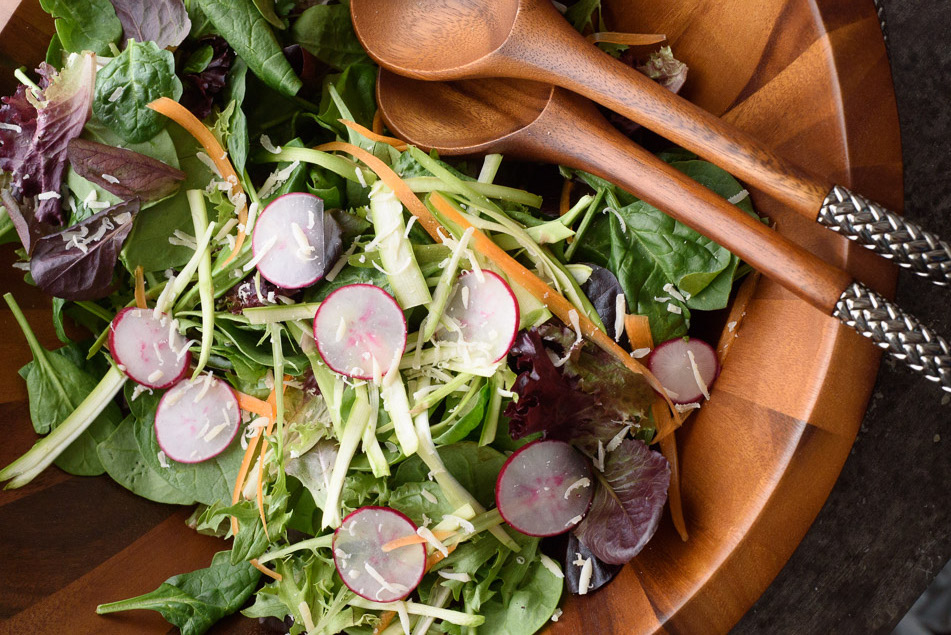 Perfection! The cheese on top creates a perfect crunchy cheesy topping and the quiche is perfectly fluffy and moist underneath. I absolutely love how the spinach and asparagus play off one another. This is truly one of my favorite ways to celebrate the season changing!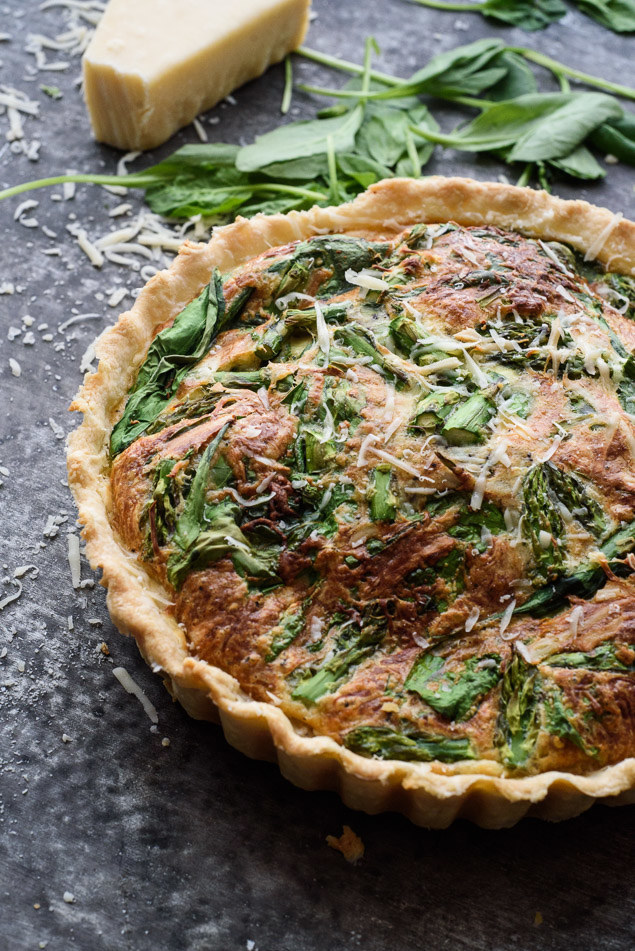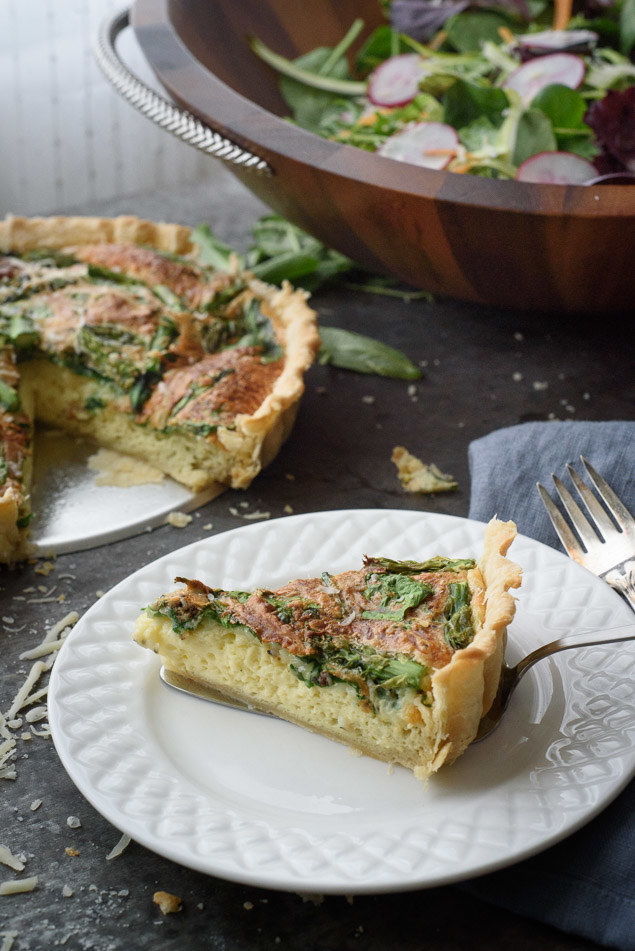 You can dig into it while it is hot, serve chilled or
reheat it if you are preparing ahead of time.
Happy Spring!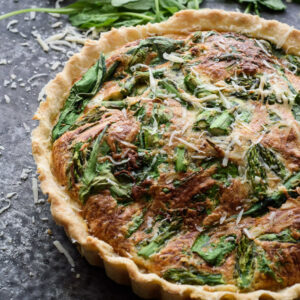 INGREDIENTS
1 store-bought or homemade pie crust
1 cup milk
½ cup half and half (heavy cream or evaporated milk also work)
6 eggs
2 tablespoons flour
2 teaspoons baking soda
½ teaspoon salt
½ teaspoon coarsely ground pepper (reduce to ⅛ tsp if fine powder pepper)
¾ cup shredded parmesan cheese plus more for top
1 bunch young asparagus, woody stems removed, cut intp 1 inch pieces
1 ½ cups spinach, stems removed
INSTRUCTIONS
Preheat oven to 375 degrees
Make your favorite pie crust or if you like to cheat a little line your pie pan with a pre-made refrigerated pie crust.
Prepare quiche batter by whisking liquids, eggs, flour, baking soda, salt and pepper together. This can also be done in a blender to whip even more air into the mixture.
Line the pie crust with cheese and top with spinach. Pour batter over, add asparagus and grate additional cheese on top..
Bake at 375 until a toothpick comes out cleanly, about 40 min.
Serve with a fresh spring green salad.