Spiked Salted Caramel Hot Chocolate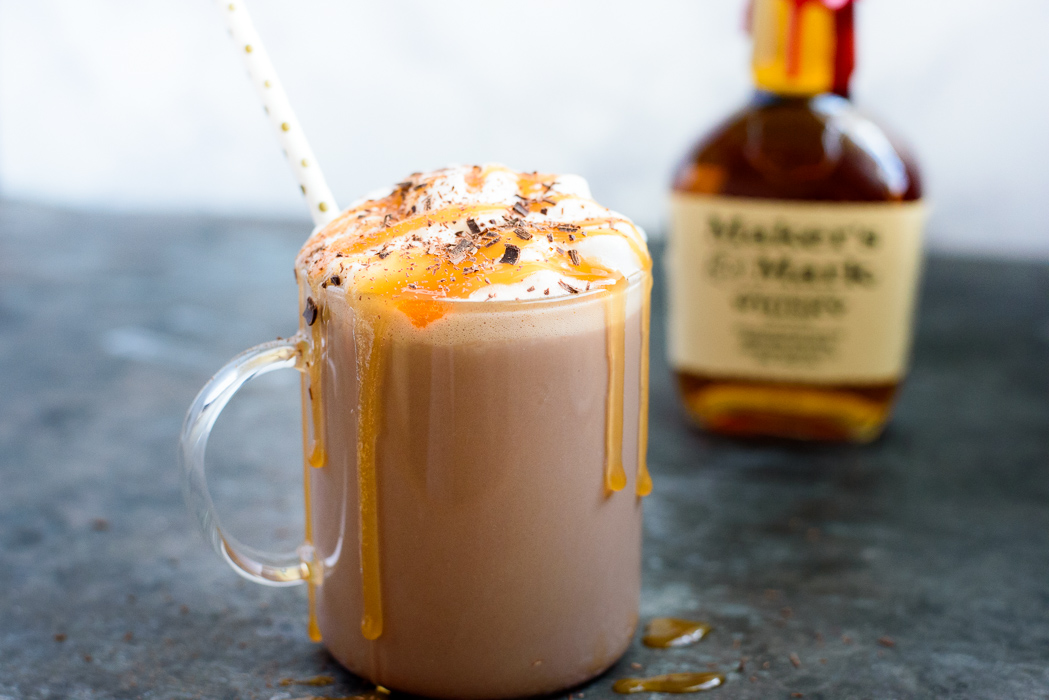 Boozy salted caramel hot chocolate is one of my favorite winter indulgences! Perfect for your holiday parties!
It's Christmas time and everyone is throwing holiday parties. One of my favorite ways to entertain during this season is to set out cookies, appetizers and plenty of hot chocolate with all the fixings. If I have to travel though it can be hard to get the hot chocolate too and from without sloshing all over the place.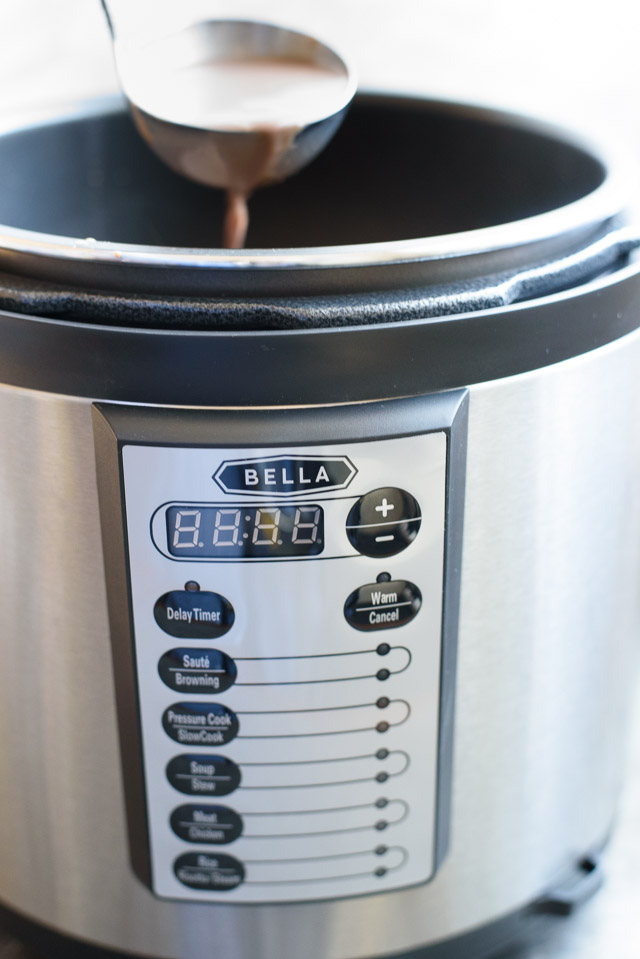 Using my Bella one pot though makes this a simple process! I can make everything ahead of time right in the pot and crank the lid down while we travel for no spills. This drink recipe has a bit of salt in the cocoa so it's important for it to get nice and piping hot to help that salt dissolve correctly.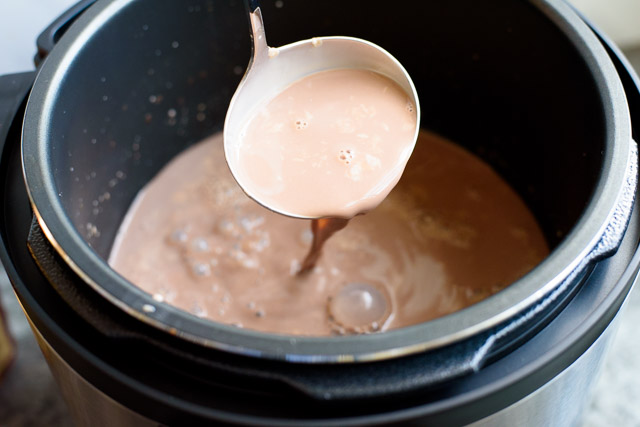 I like to add the whiskey once we arrive and let it come back up to temperature without boiling.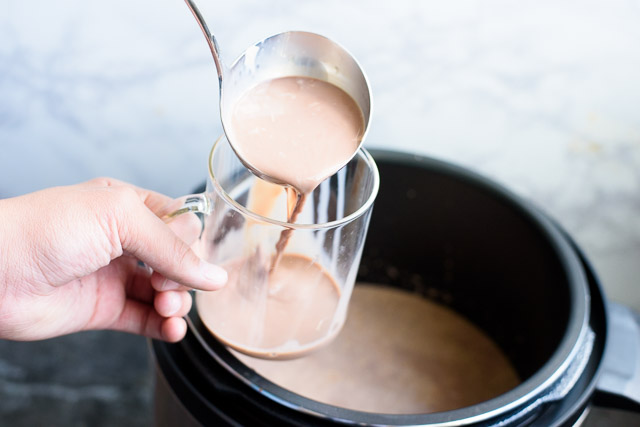 Ladle it out into your coffee mugs and then the fun part begins! The froth!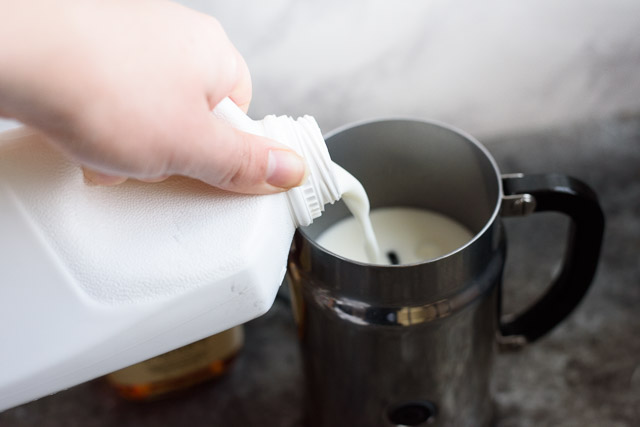 This little Nespresso milk frother is quite literally our most used appliance in the kitchen. It makes amazing froth and takes a regular cup of coffee to something heavenly.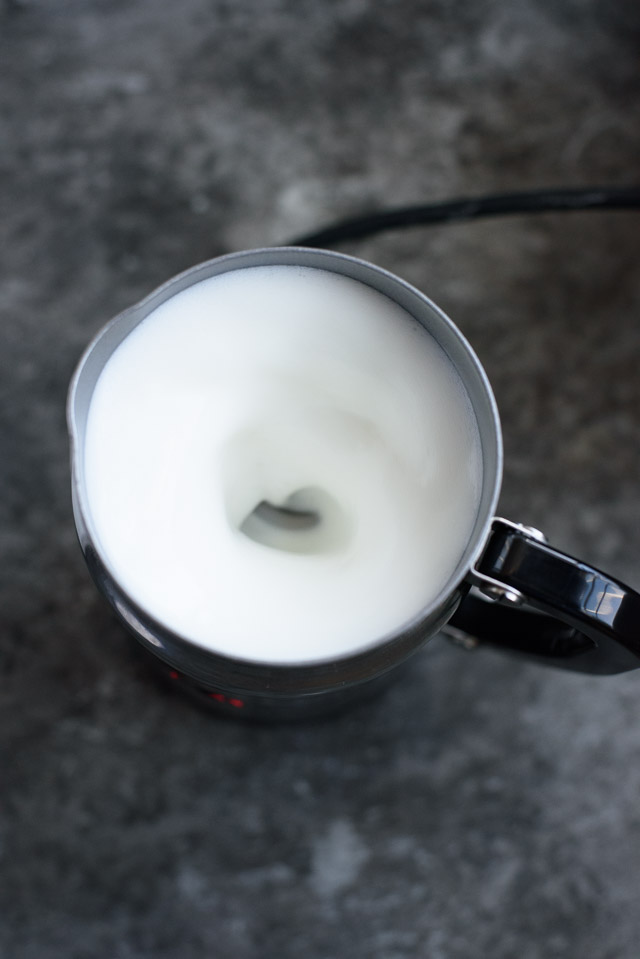 It's super quiet and easy to use, just pour the milk in and press the button for hot or cold froth. This little machine has been instrumental in helping us make the switch to decaf. It's been a rough two months of weaning off caffeine, but we have been making good progress thanks to the fact that we can load up our steaming cups with froth.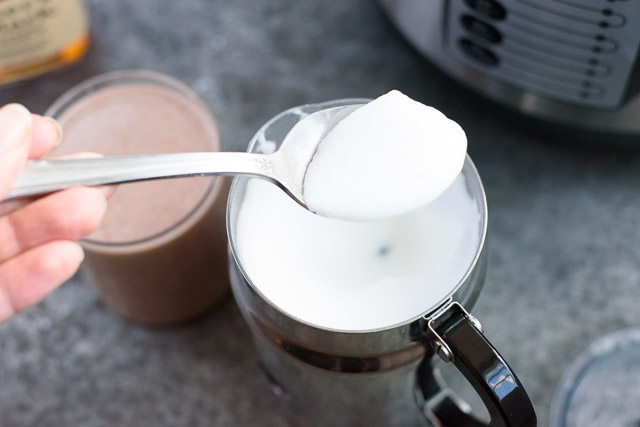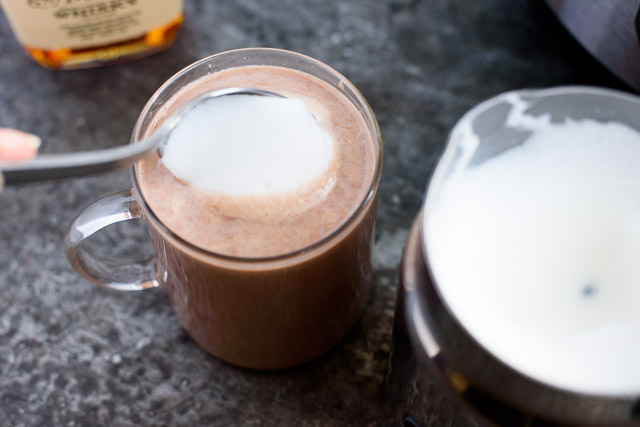 Spoon the froth onto each cup and top with chocolate and caramel sauce for a delicious holiday splurge!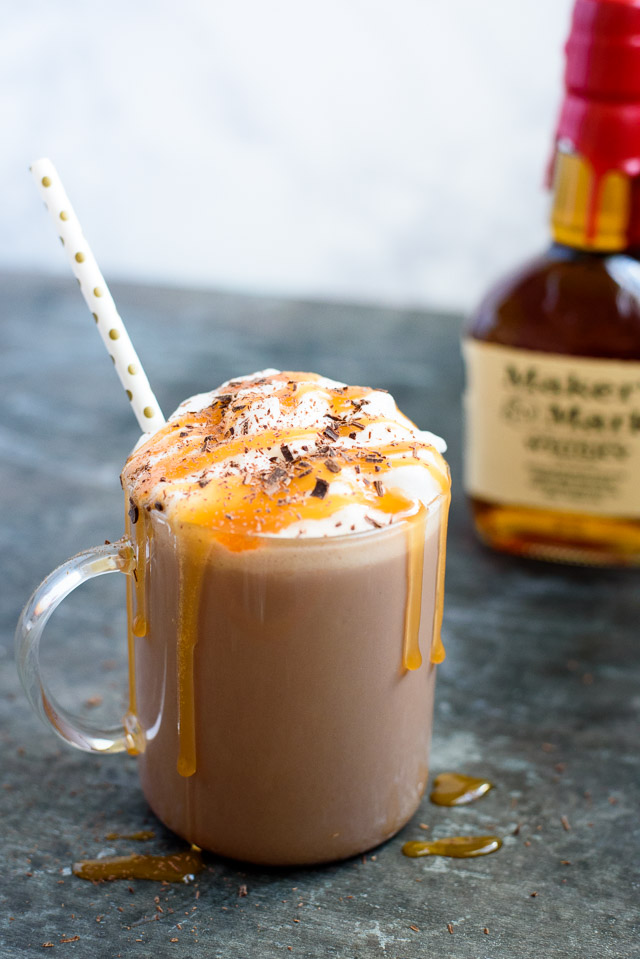 Boozy Salted Caramel Hot Chocolate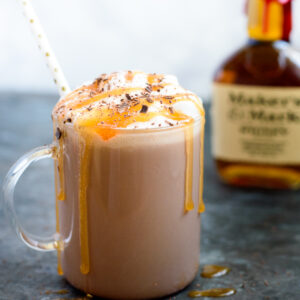 INGREDIENTS
1 cup heavy whipping cream
6 cups 2% milk
1 cup sugar
1 ½ tablespoon vanilla
½ teaspoon sea salt
⅔ cup unsweetened cocoa powder
1-1½ cups whiskey (depending on boozy level desired)
Toppings:
Whipped cream or frothed milk
Shaved semisweet chocolate
Caramel sauce
INSTRUCTIONS
Heat the heavy whipping cream and milk in the microwave or saucepan until very warm.
Add all other ingredients to the slow cooker (or pressure cooker on slow cooker setting) and turn heat to low.
Whisk until combined.
Serve with or without toppings.