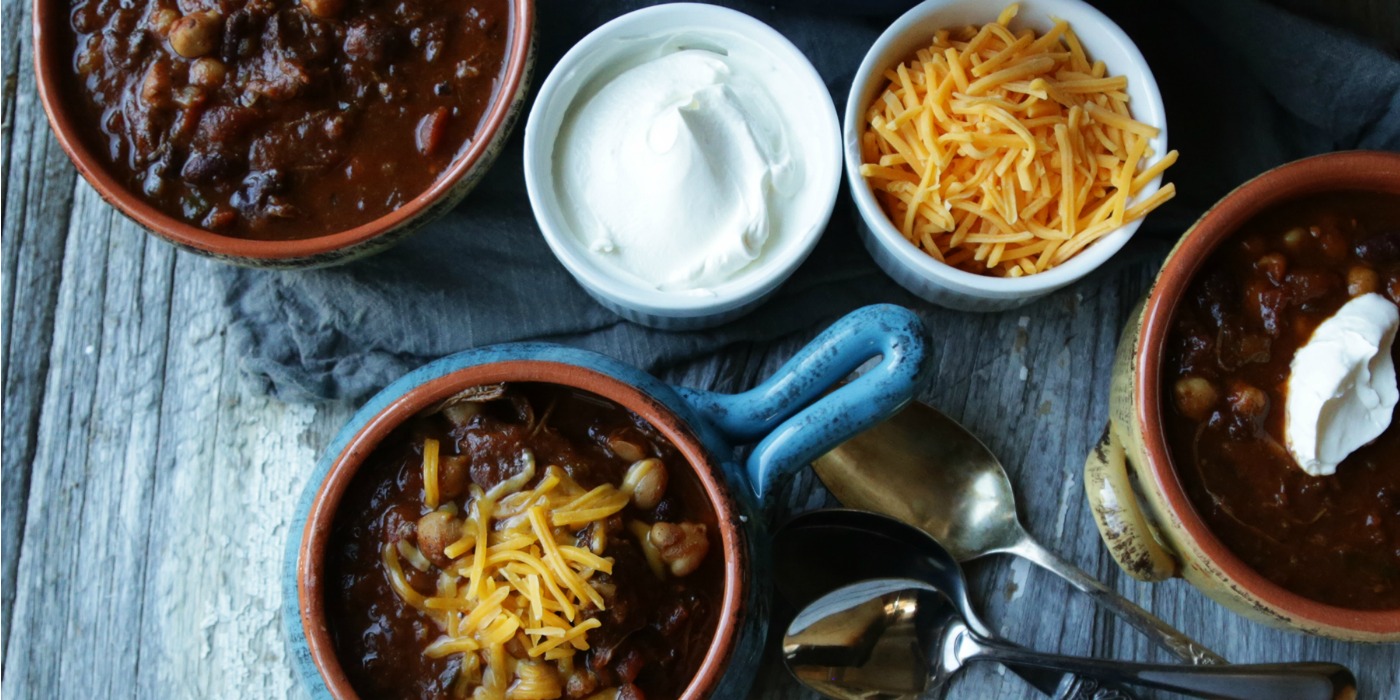 It's always funny to me when I'm talking food with people that they always automatically assume that I know every cuisine and every recipe out there. Truth be told, I only know a little bit about a little bit. Sure, I've done some smoking, but I'm no barbecue guru. In fact, I've only worked at one restaurant that even had a smoker!
So, after all this time, I've decided to take the matter into my own hands and hook it up with a Bradley Smoker. Talk about easy to use and an absolutely amazing finished product.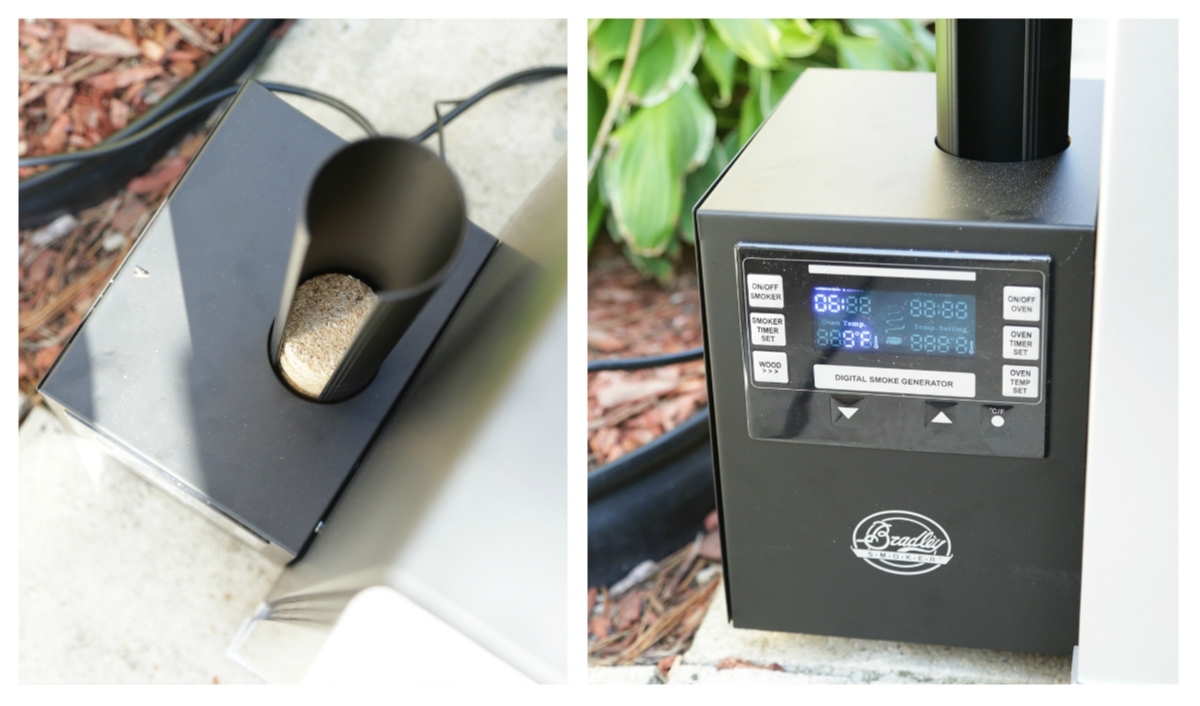 It all starts with a digital screen which allows you to time the smoking as well as set a precise temperature to smoke at. From there, you load up your bisquettes, then you press the "wood" function and sit back and let it roll! I smoked a 2 ½ pound brisket for 8 hours on 230¬∞ and it is one of the most glorious things I've made in a while. I mean, smoked BBQ is one of the many things you kind of have to go out to eat for, but now that I've got this super easy to use and convenient smoker in my house, I feel that the possibilities are endless. I'm already thinking about what I might smoke up next, maybe some cheese, salt or a huge pork shoulder :-).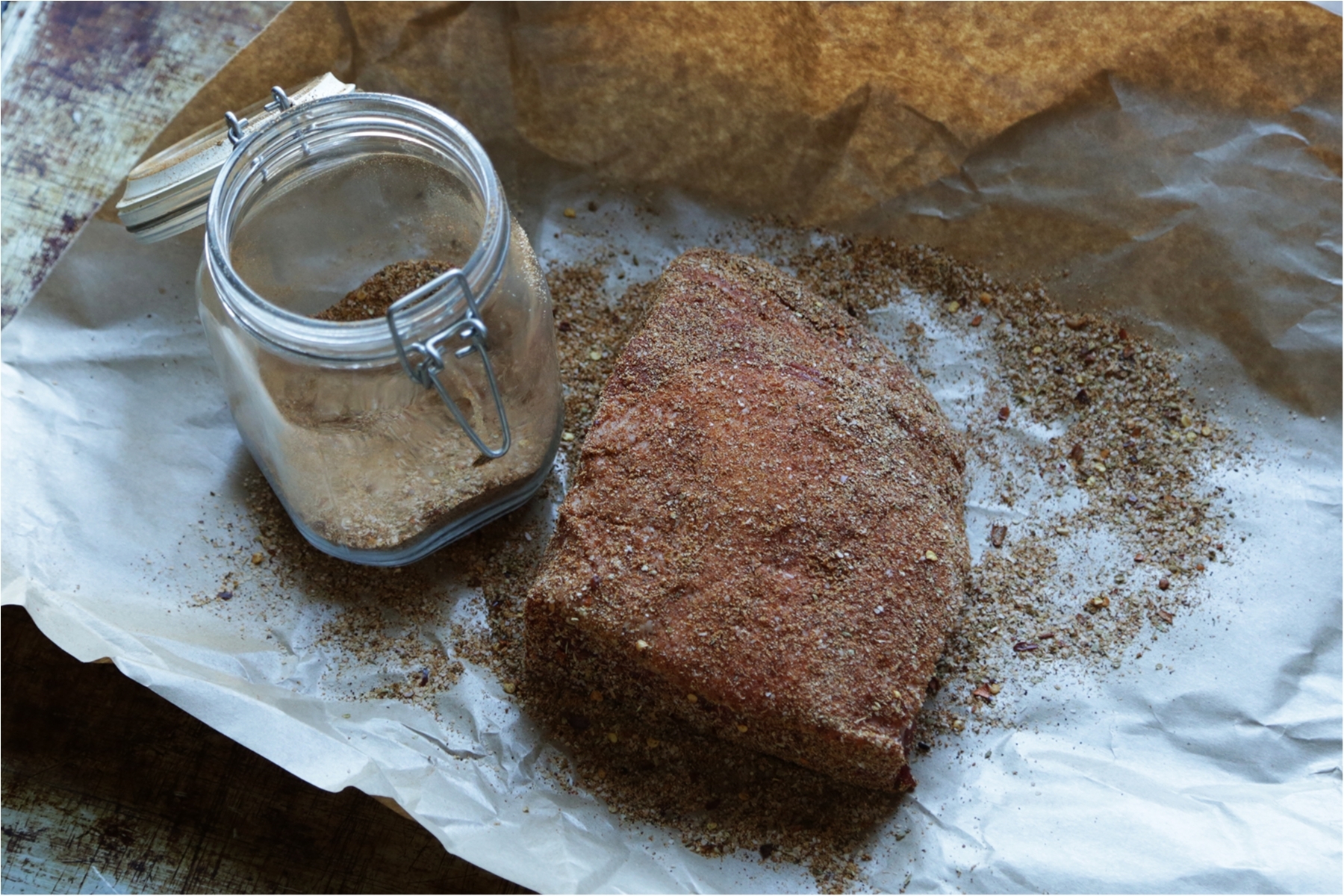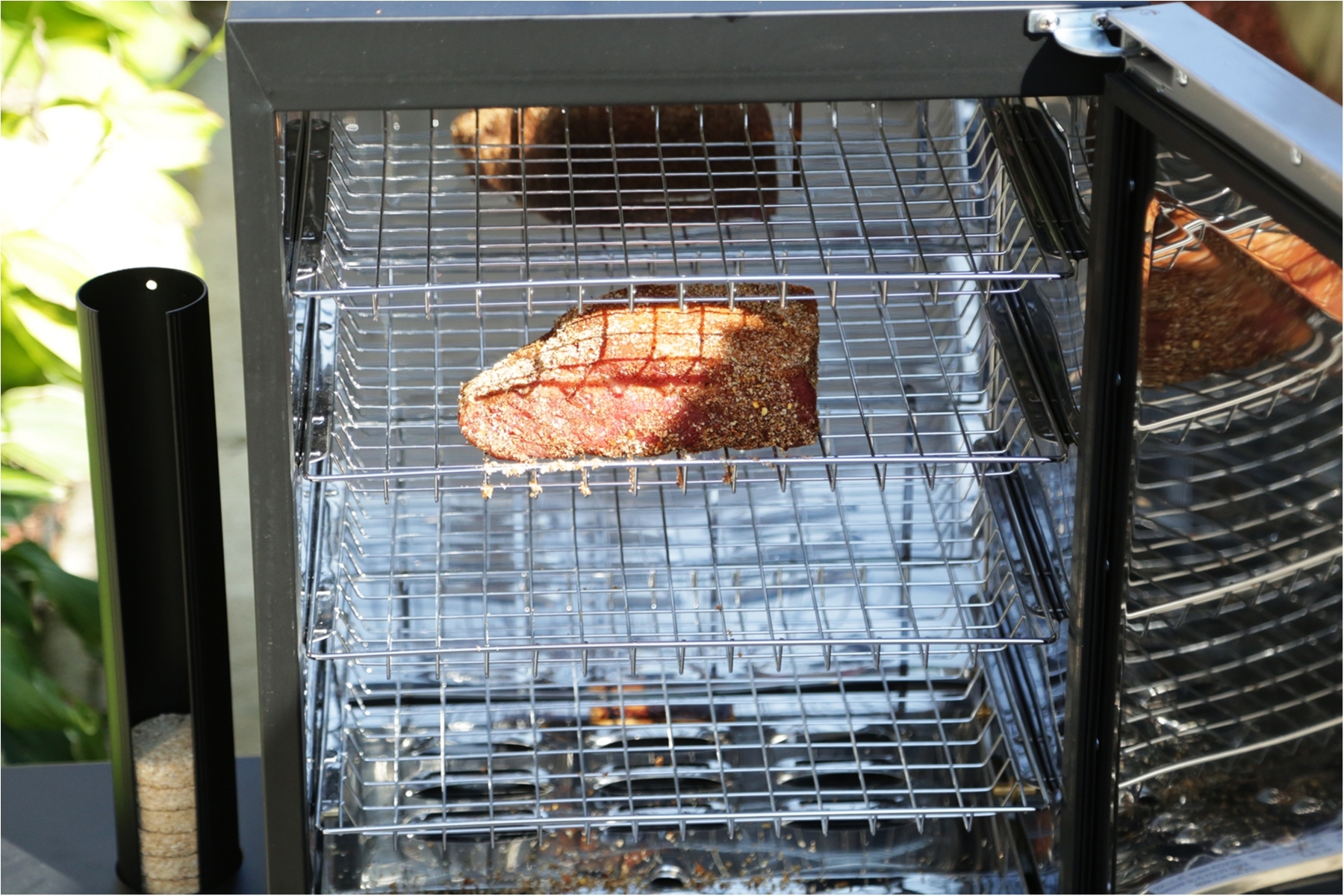 Once I smoked the brisket, I let it rest overnight. The next day, I made a very large pot of chili in a Le Creuset Dutch Oven. To me, the most important part of chili is the meat, so once you've got that locked down, it's really about roasting up some onions and peppers and simmering all those delicious beans and tomatoes for hours on end. Once all of your staple ingredients are in the pot and simmering, it's time to put in the meat to braise until it easily pulls apart. Honestly, you will never do chili the same again after you try this. From there, adding in spices are all up to you. I used a bit of cumin, oregano, chili powder and ground chipotle, but if you really wanted to spice it up, you should try finishing your chili with a little cinnamon and dark chocolate… Seriously, it's amazing!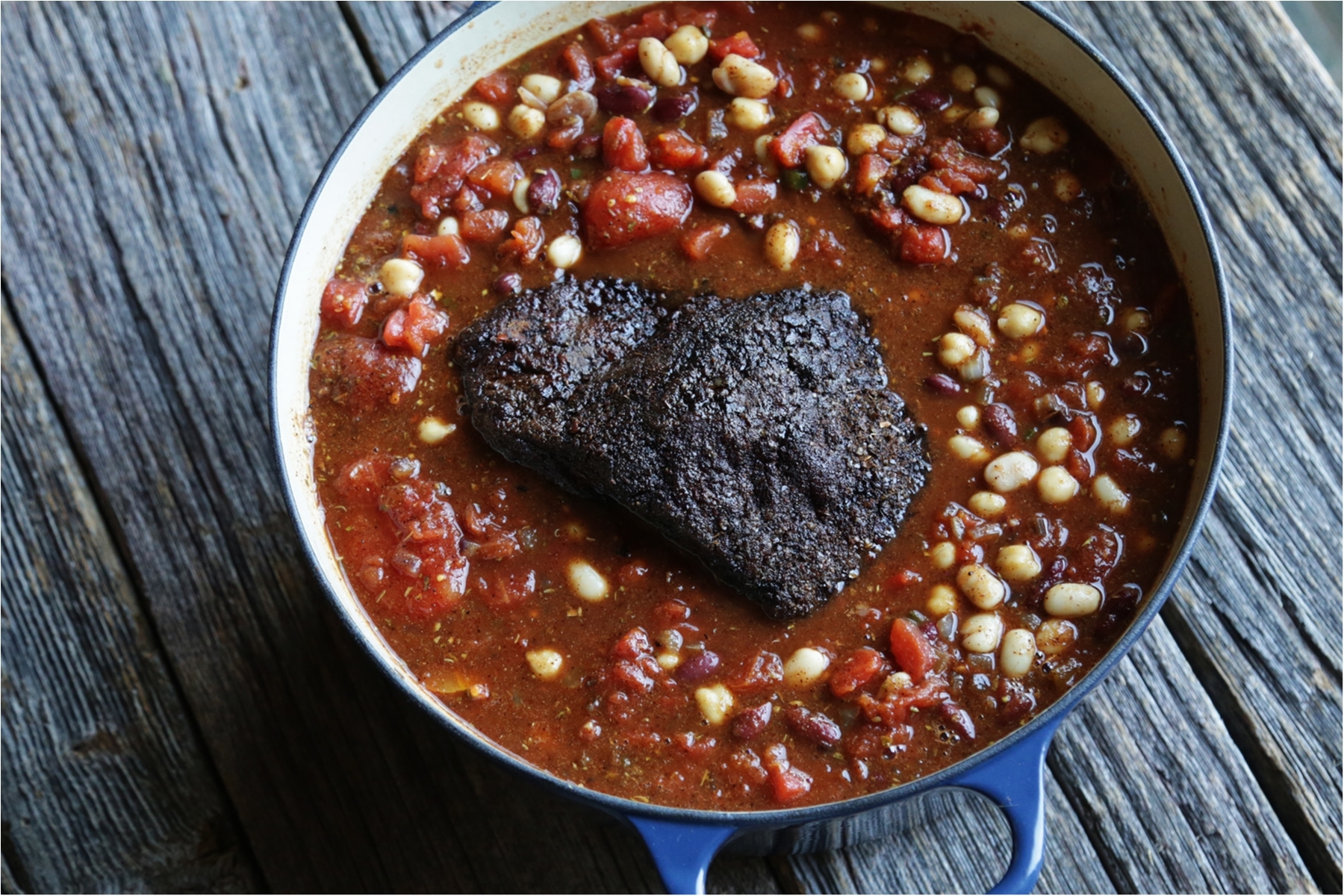 Now that football season is here, there is nothing more perfect than a huge bowl of delicious chili and now that smoking is going to be a huge part of my life, I can't wait to see what's up next!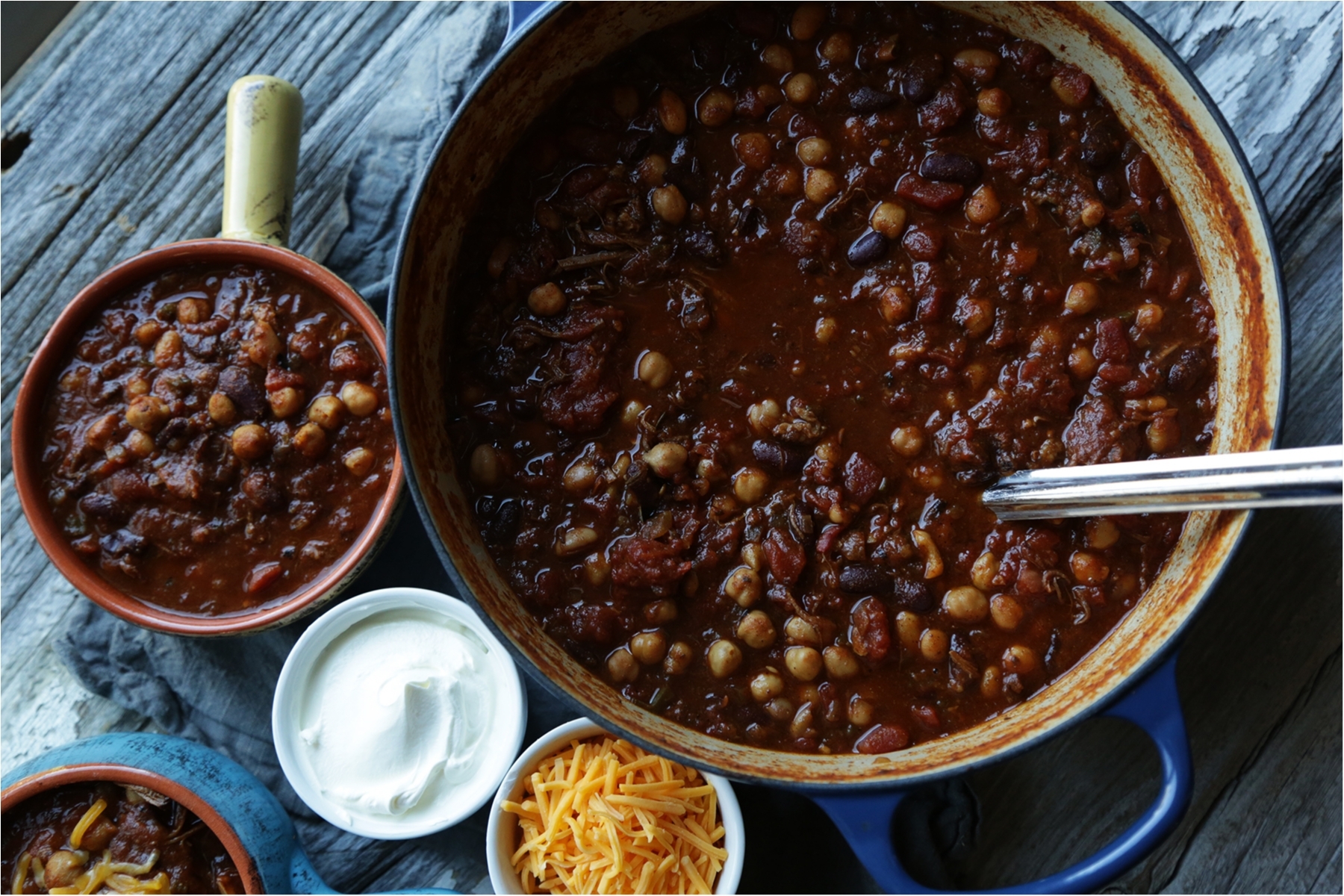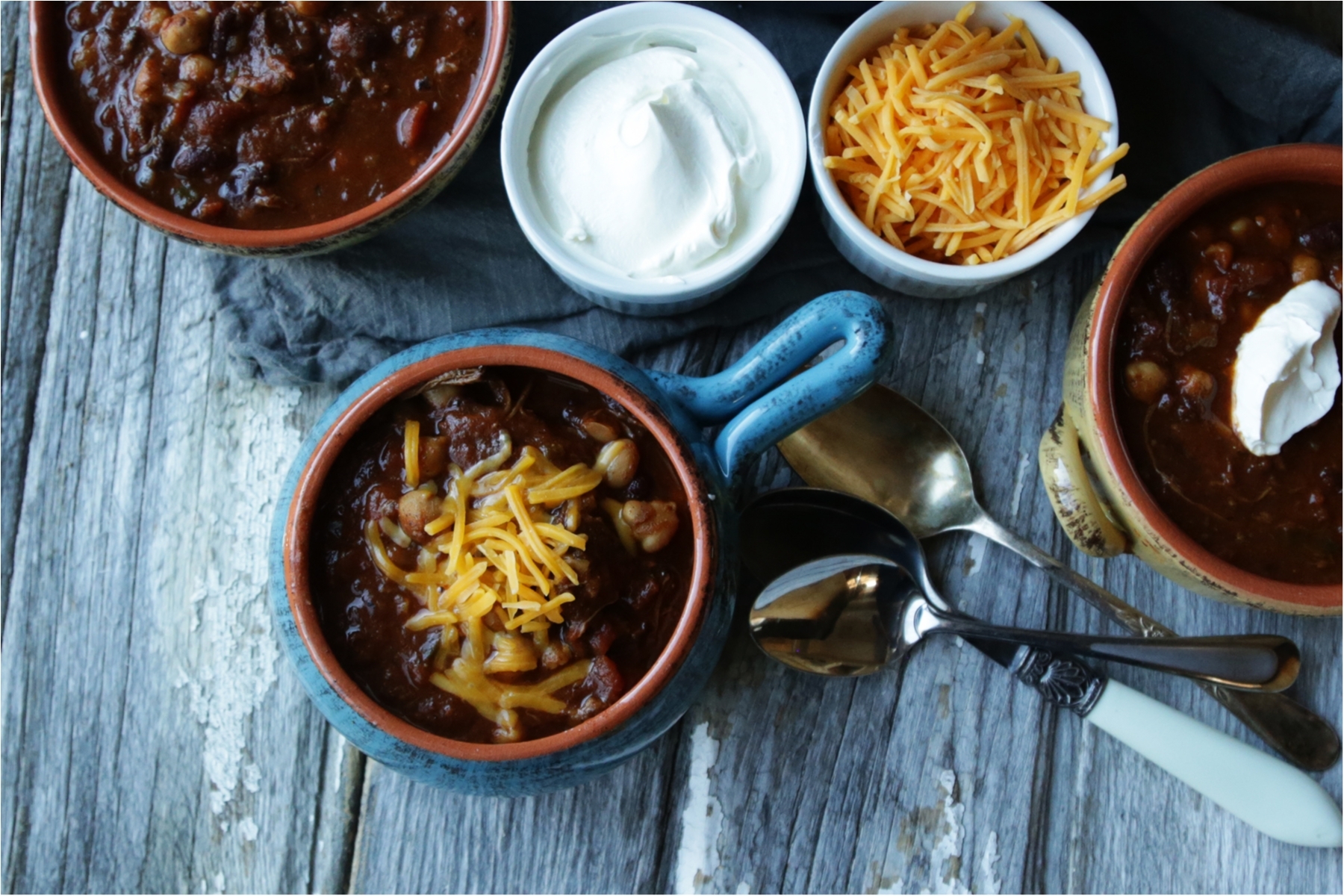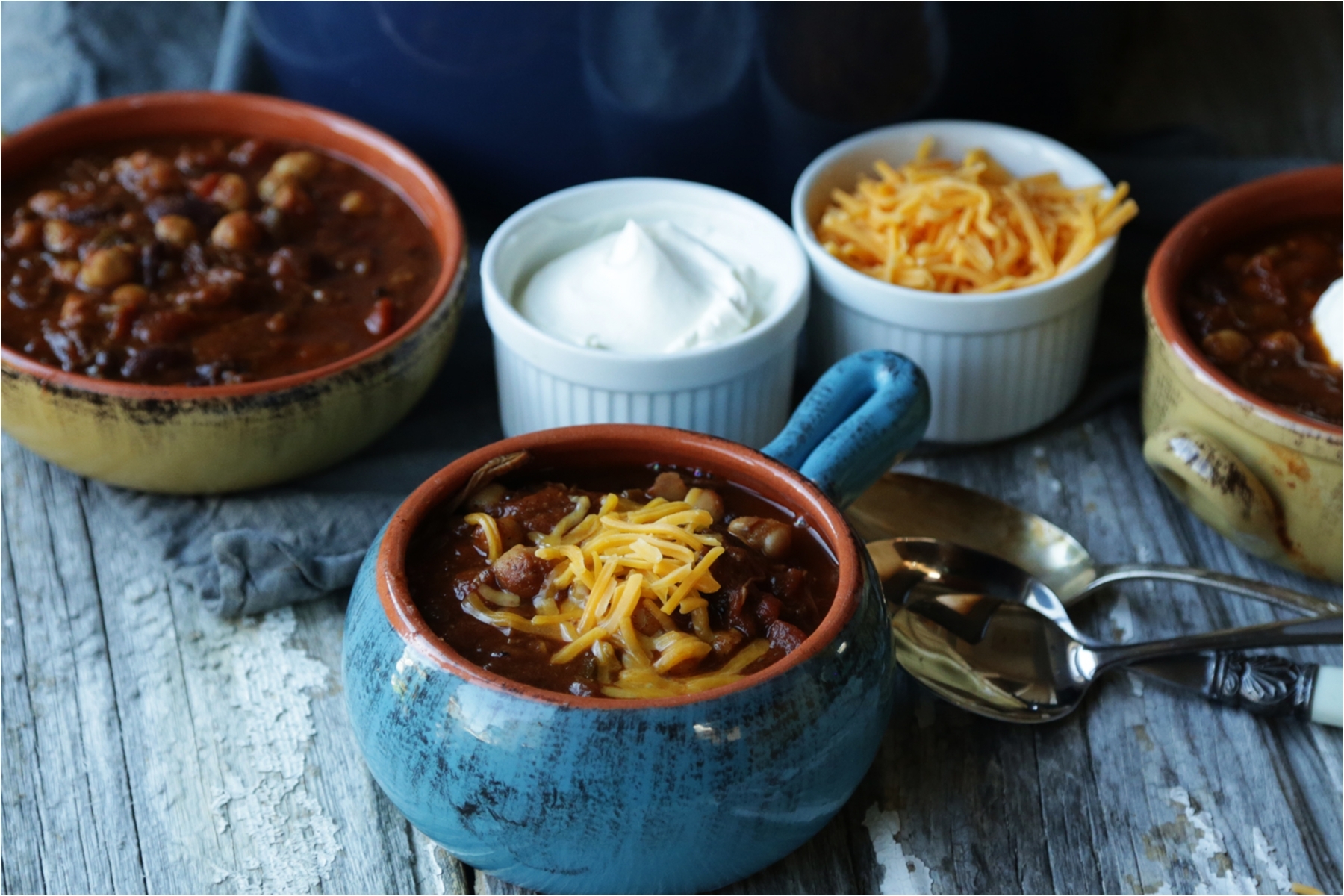 Smoked Brisket Chili Recipe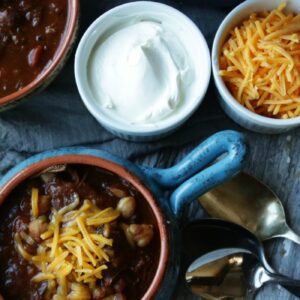 INGREDIENTS
For the Brisket:
2 ½ pound brisket
1 tablespoon of Kosher salt
½ teaspoon of garlic powder
½ teaspoon of onion powder
½ teaspoon of paprika
½ teaspoon of pepper
For the Chili:
1 tablespoon of olive oil
1 small diced red onion
1 small diced yellow onion
3 seeded and small diced jalapeño peppers
2 15 ounce cans of Cannellini beans, drained and rinsed
2 15 ounce cans of Kidney beans, drained and rinsed
2 15 ounce cans of Garbanzo beans, drained and rinsed
3 28 ounce cans of whole peeled plum tomatoes in juice
2 cups of beef stock
2 tablespoons of cumin
3 tablespoons of chili powder
1 teaspoon of ground chipotle pepper
2 tablespoons of tomato paste
Kosher salt and fresh cracked pepper to taste
INSTRUCTIONS
To Smoke:
Preheat your Bradley Smoker to 230° and load in 24 hickory bisquettes and press "wood." Open the top vent so that it is ½ of the way open.
In a large bowl, mix together the seasonings and rub the brisket on all sides until completely coated with the spice blend. Place the brisket on the top rack of the smoker and close the door. Set the time for 8 hours. You can rotate the brisket every 3 ½ hours to make sure it is evenly cooked. Once it's cooked set overnight in the refrigerator.
For the Chili:
In a 2 gallon Le Creuset Dutch oven on high heat with olive oil and roast up the onions and peppers until brown. Next add in the beans, tomatoes, stock and spices and bring to a boil.
Once boiling, turn the heat to low and add in the smoked brisket, cover the pot and cook for 4 to 6 hours or until the brisket easily pulls apart.
Thick the chili as needed with the tomato paste and season with salt and pepper.
Serve with sour cream and cheese.