Slow Cooker Guinness Beef Stew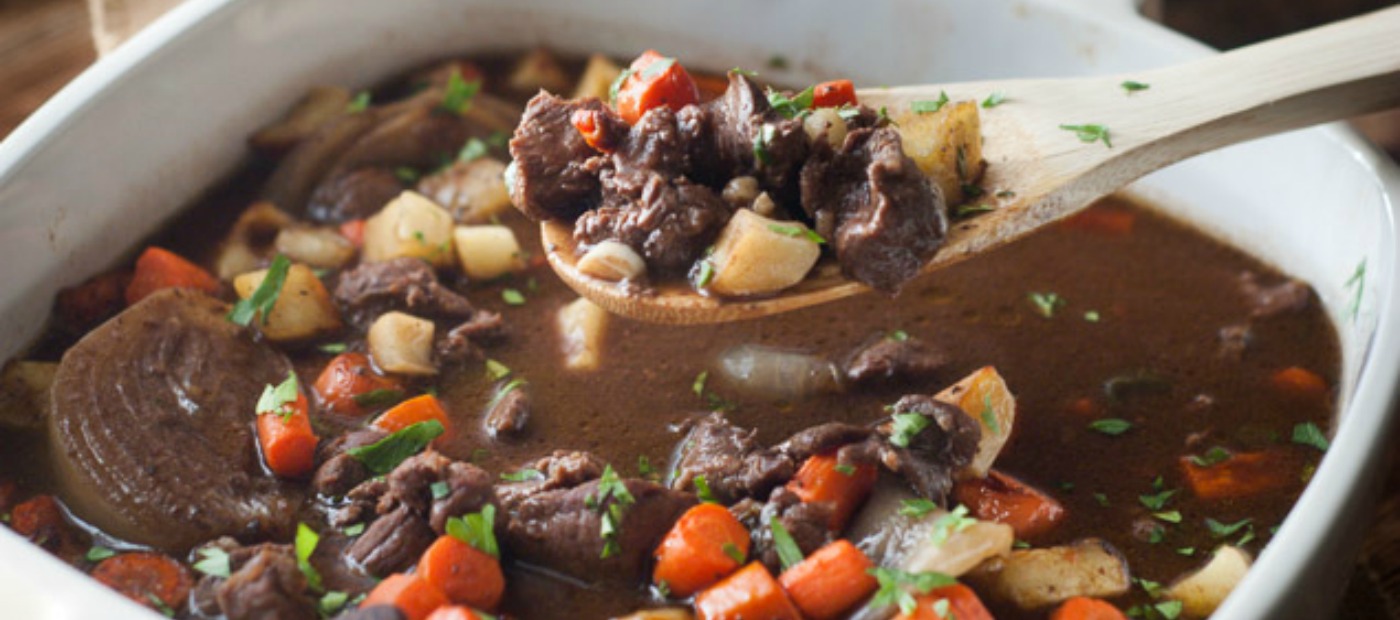 This slow cooker Guinness beef stew is the perfect dish for chilly nights! Guinness beer simmers down all day with beef stock, veggies and stew meat to create a delicious savory dinner. Serve with biscuits or a good hearty bread.
A good stew is a standby for winter dinner time in our house. But when it starts getting closer to St. Patrick's Day, or I'm trying to impress my brother who is obsessed with all things Irish, I reach for the Guinness. This year, I decided to try my hand at making it in my trusty Hamilton Beach stovetop safe slow cooker!
Browning the meat is essential to any good stew but before I had this slow cooker that always meant another dirty pan. But no more! The insert pops out and goes straight onto the stovetop.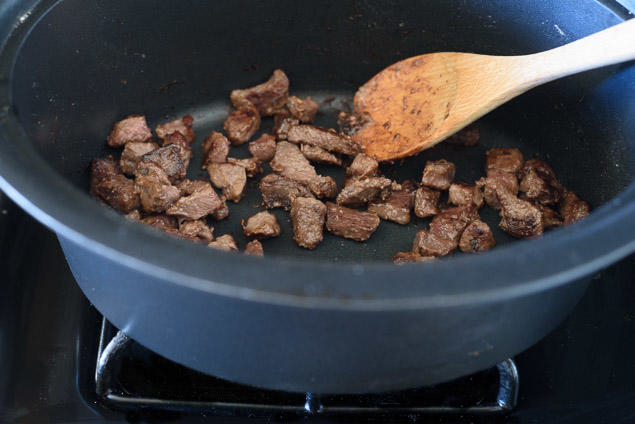 I seriously don't know how anyone can live without this feature on their slow cooker now that we have it available. I use it constantly, from browning meat, to hurrying up a soup I missed getting into the slow cooker on time, to reducing the liquid down after the juices are released from a big cut of meat. Plus, it's non-stick which makes clean up even that much easier.
Once you get the meat browned nicely, it's time to start the veggies. Carrots, onions, potatoes and parsnips are my favorites.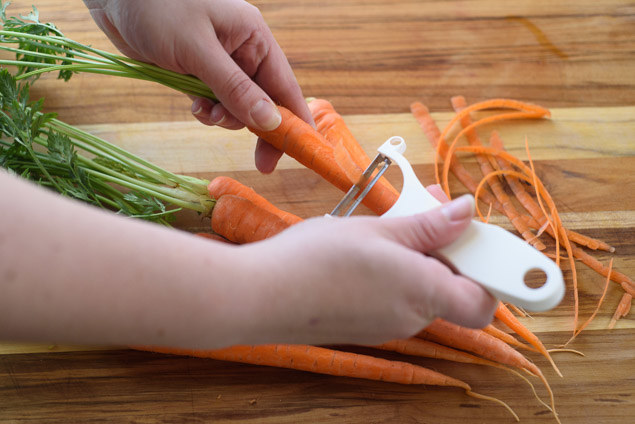 Peel and chop everything into similarly sized portions. If you are in a rush, chop everything smaller. And vice versa, if you plan to be out and about all day, leave your veggies cut just in half to help them hold together better.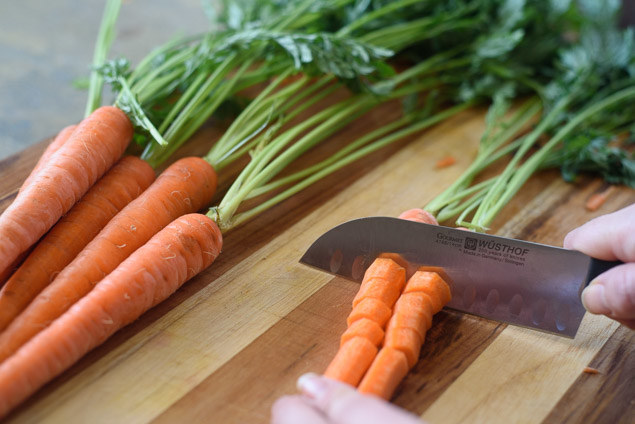 But hands down my favorite way to make stew is to simply tuck 3-4 carrots and an onion in the slow cooker with the meat and broth and then roast all my other vegetables in my Staub enameled cast iron pan. This allows them to release so much more flavor and keeps them from turning into a soggy mess if my appointments run late.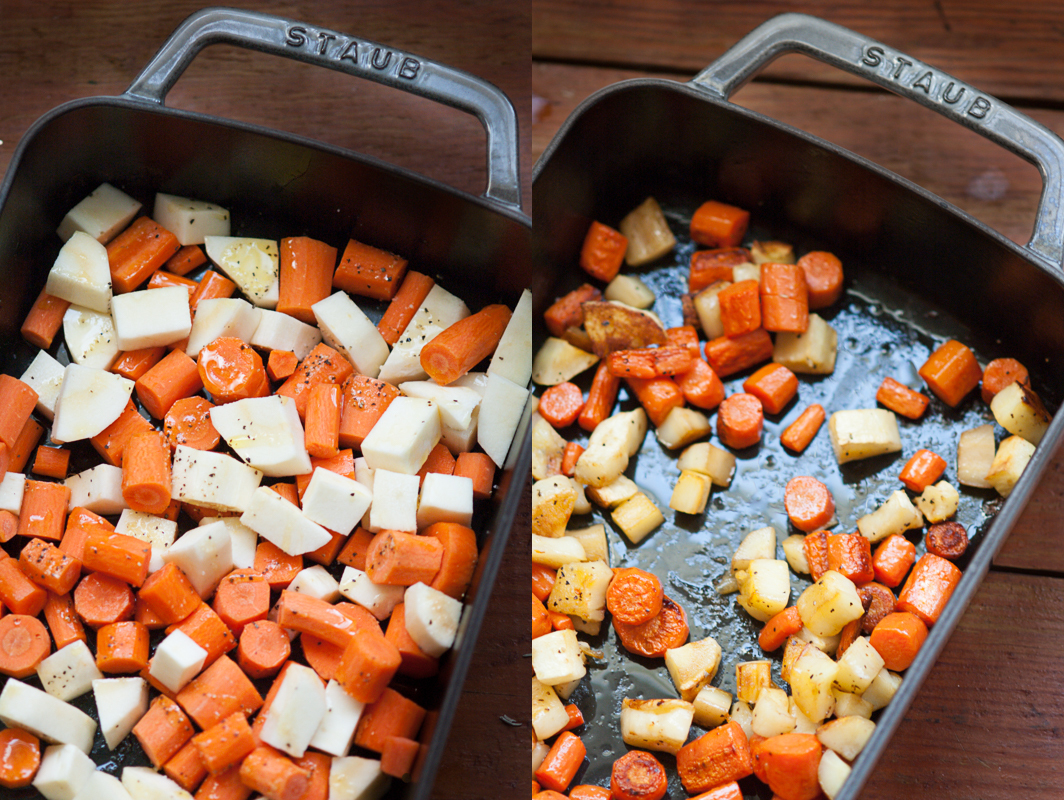 Using parsnips, rutabagas or turnips is another stew trick I love to use. Either in combination with potatoes or as a stand alone substitute, their flavor is fantastic. I also love that they don't break down and get mealy like regular potatoes normally do.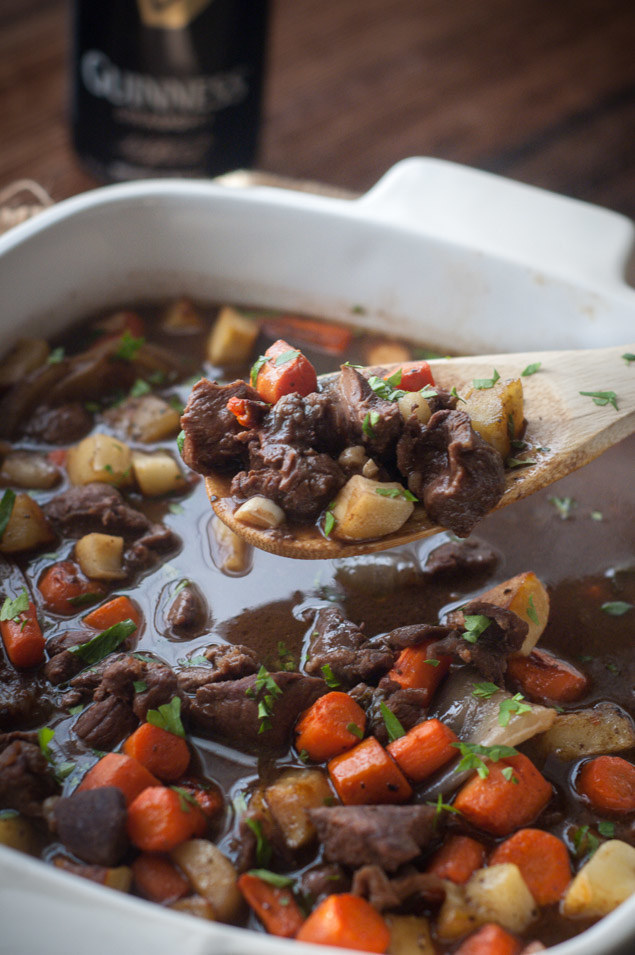 Make a big batch of homemade biscuits to go along side of this or a nice loaf of Irish soda bread and you are set for a warm, hearty dinner!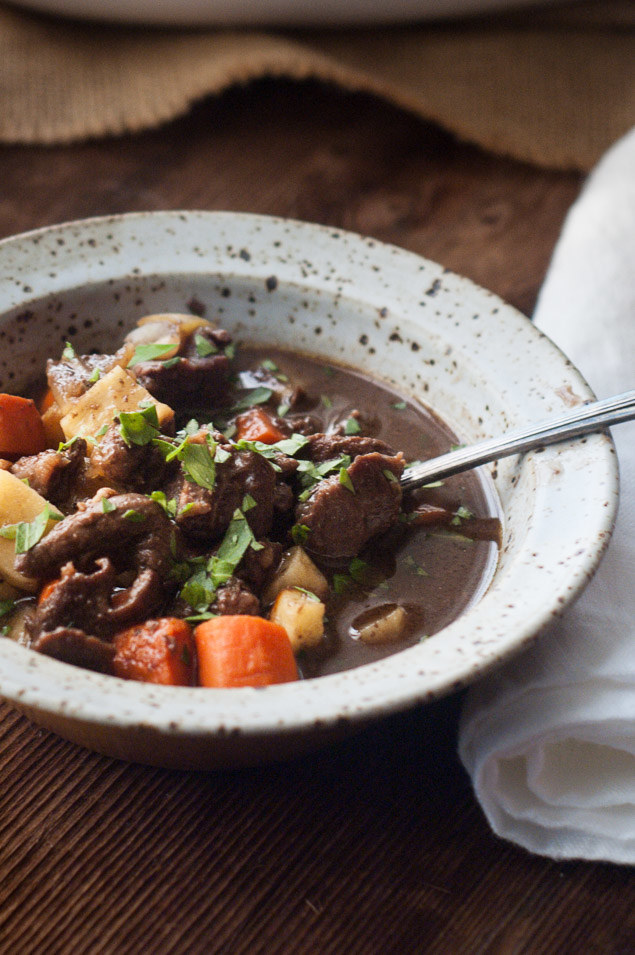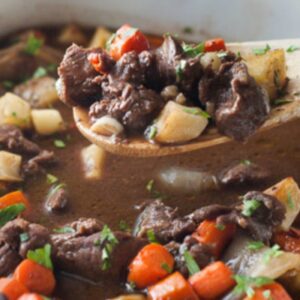 INGREDIENTS
1 ½-2 pounds stew meat (beef or venison)
3 tablespoons flour
2 (14.9 ounce) cans Guinness beer (or any dark chocolatey stout)
28 ounces beef broth
1 large onion, diced
1 clove garlic, minced or 1 teaspoon garlic powder
6-7 carrots, chopped *see notes
5 potatoes, chopped *see notes
2 bay leaves
2 tablespoons butter (if beef is extra fatty omit this)
salt and pepper
3 tablespoons cornstarch
½ cup cool water
Optional: 4 small parsnips *see notes
INSTRUCTIONS
Toss stew meat in flour and brown on all sides. Add beer and broth and bring to a boil. Transfer to slow cooker (unless your slow cooker is stovetop safe).
Add onion, garlic (or garlic powder), carrots, potatoes, bay leaves and butter.
Cook on low for 8 hours or high for 4 hours. Season to taste with salt and pepper.
Whisk cornstarch and cool water together to form slurry. Whisk slurry into stew, boil for 2-3 minutes.
If using parsnips see notes.
Notes:
Parsnips are absolutely delicious in this stew but if your parsnips are old and very large they can turn the stew very bitter. Choose young, tender parsnips for the best experience. Roast them separately and add once cooking is complete instead of boiling them to help prevent stew from getting bitter.
In a rush?
Use a more tender cut of meat and cut your vegetables into smaller pieces (medium dice) and medium simmer for 1 hour for an easy dinner.
Going to be gone all day or just hate mushy vegetable?
Cut your vegetables into extra large chunks (3-4 inches) or leave the vegetables out of the slow cooker entirely and roast them in the oven for 30 minutes at 400 degrees. Add to stew just before serving. Save time with this technique by roasting them the night before or in the morning before you head out!