Skillet Jalapeño Cornbread Recipe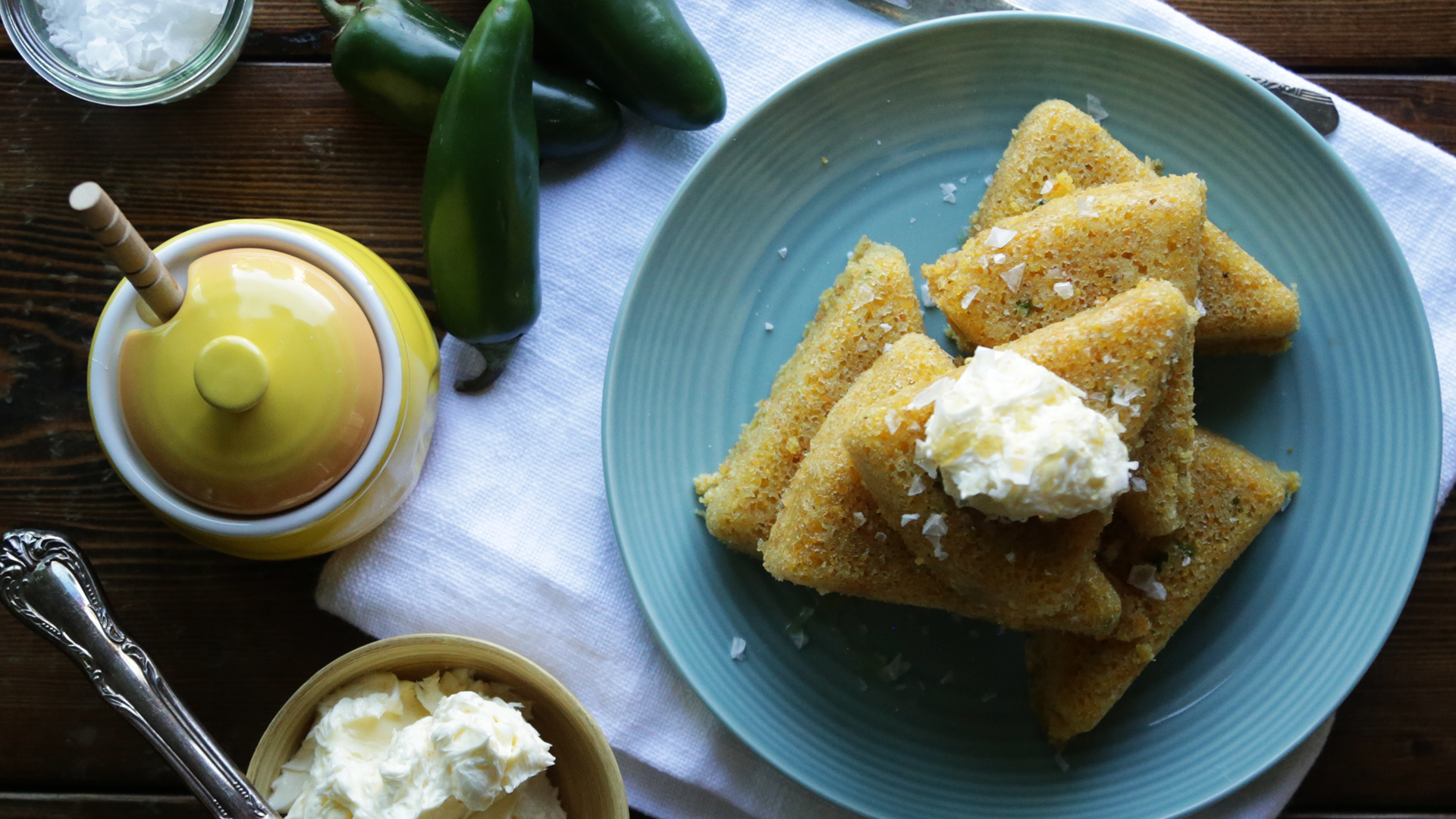 I don't mean to brag but I still make my favorite corn bread around, and now you get to get in on my secrets in this Skillet Jalapeño Corn Bread Recipe.
I prefer to add a little more sugar than in a normal corn bread recipe just to help sweeten things up a bit. Since corn bread is so popular with things like BBQ and ham and bean soup I think it makes a lot of sense to have a sweet corn bread to offset all of those salty food items. If for some reason you aren't into spicy foods like jalapeños, then simply do away with it in this recipe.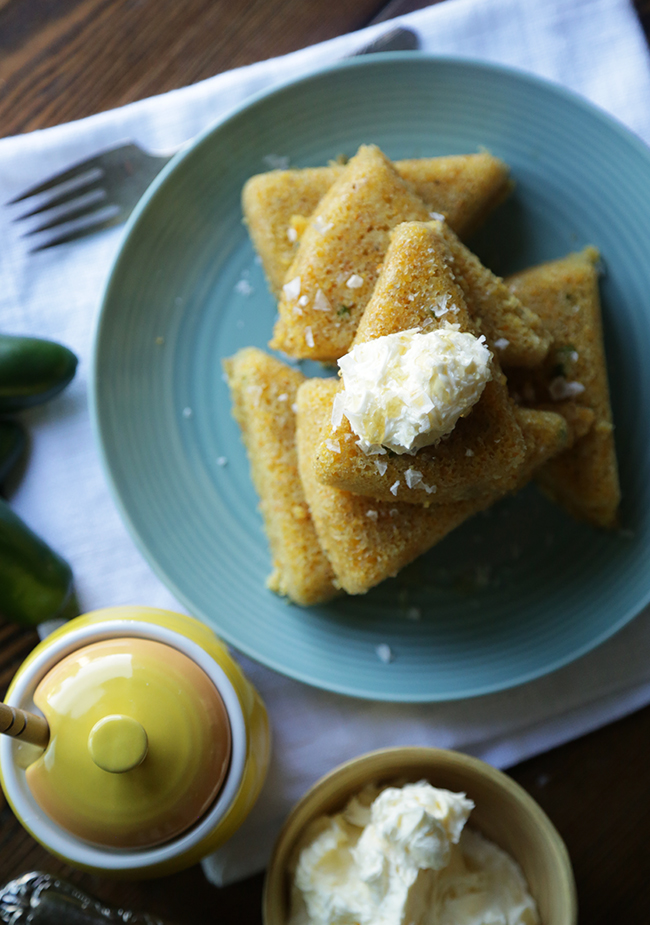 However, the few things you don't want to miss are the whipped butter I put on top along with the honey and volcano salt. What do you mean you don't have volcanic salt?! Ok just use regular Kosher salt if you don't have volcanic salt. Either way this recipe's a winner!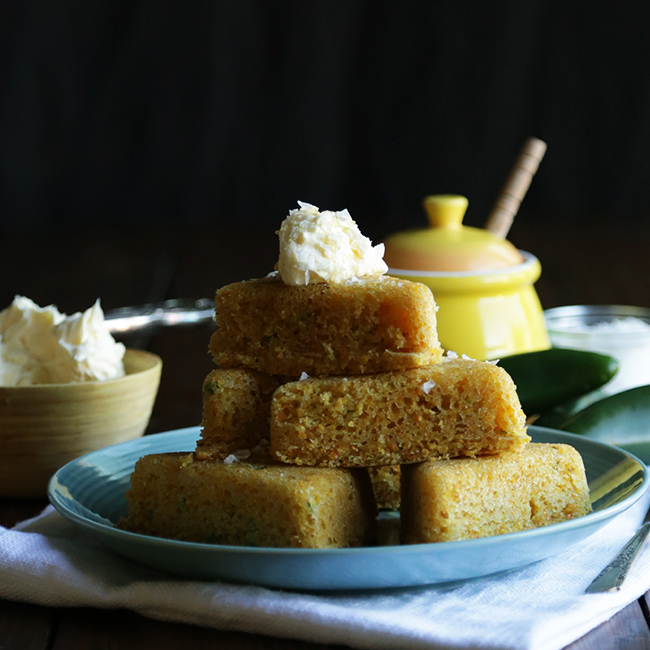 Skillet Jalapeño Cornbread Recipe Recipe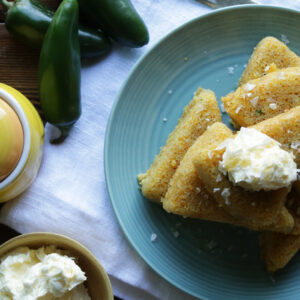 INGREDIENTS
1 egg
¼ cup of sugar
2 ounces of melted unsalted butter
½ cup of buttermilk
½ teaspoon of baking soda
½ cup of flour
½ cup of cornmeal
½ seeded and small diced jalapeño
Pinch of salt
INSTRUCTIONS
Preheat the oven to 350°.
In a large bowl whisk together the egg, sugar and melted butter.
In a separate medium size bowl whisk together the buttermilk and baking soda and then whisk it into the sugar-butter mixture bowl.
Next, add in the flour, cornmeal, jalapeño and pinch of salt and whisk until combined.
Evenly add the batter to a Lodge® cornbread cast iron skillet and bake in the oven at 350° for 30 minutes or until lightly browned on top and cooked through.
Add optional garnishes, whipped butter, honey and volcanic salt.