Butterfly Pea Flower Tea Cooler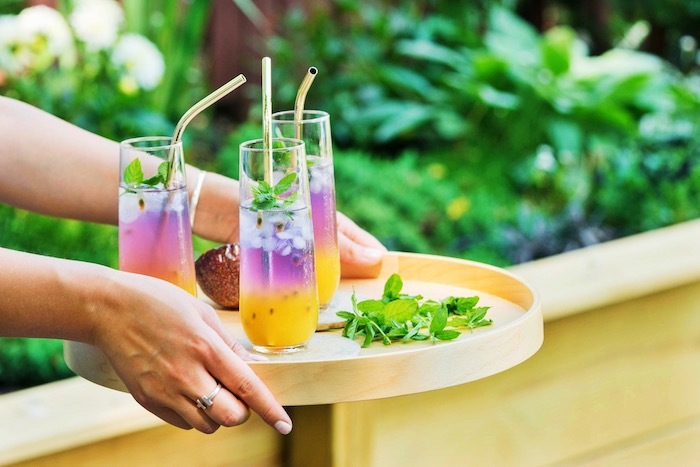 There comes a time during summer when you're just looking for fun, easy Instagram fuel to serve at a party. This is that drink.
Butterfly pea flower tea isn't really much to write home about in the flavor department, but its ability to change from a vibrant blue color to a Pantone-worthy purple with a little bit of acidity is EVERYTHING.
That means, you've got a natural colorant with mild flavor. Think of the possibilities! Smoothies, juices, cocktails, rice…
So what is butterfly pea flower tea?
Butterfly pea flowers are wild, flowering vines from Southeast Asia. They contain the antioxidant anthocyanin, which is produced by plants as a protective system against harsh sun and other stressors. Studies have found an association between anthocyanins to and cardiovascular protection.
In this recipe, butterfly pea flower tea is layered with passion fruit and lime and mint in a fruity limeade.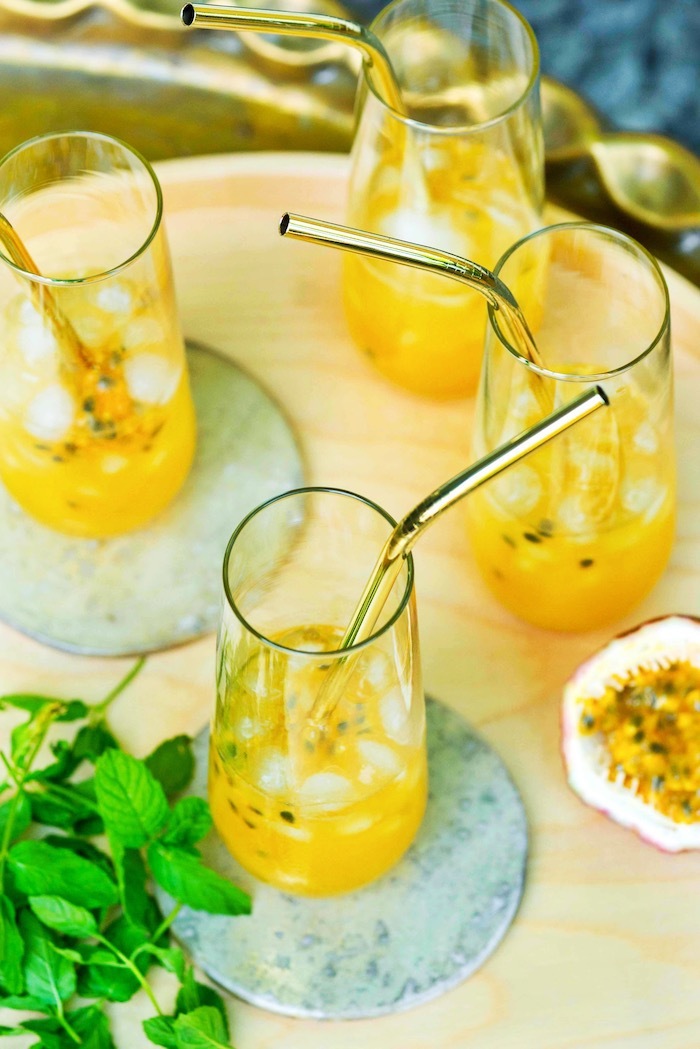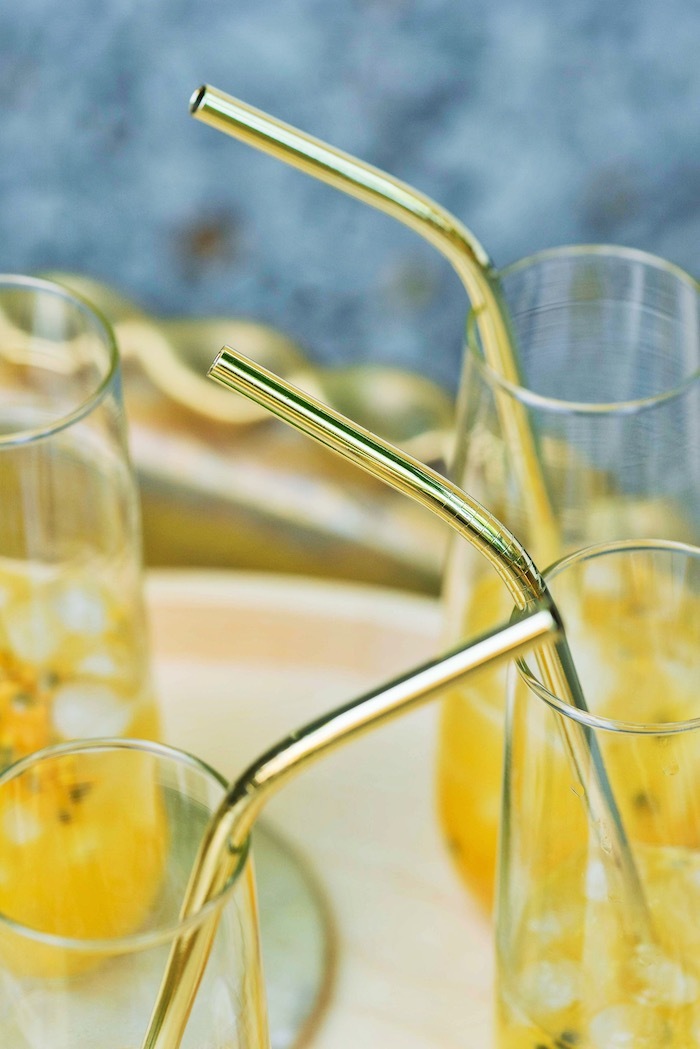 Belmont Gold Cocktail Straws

By Viski

Shop Now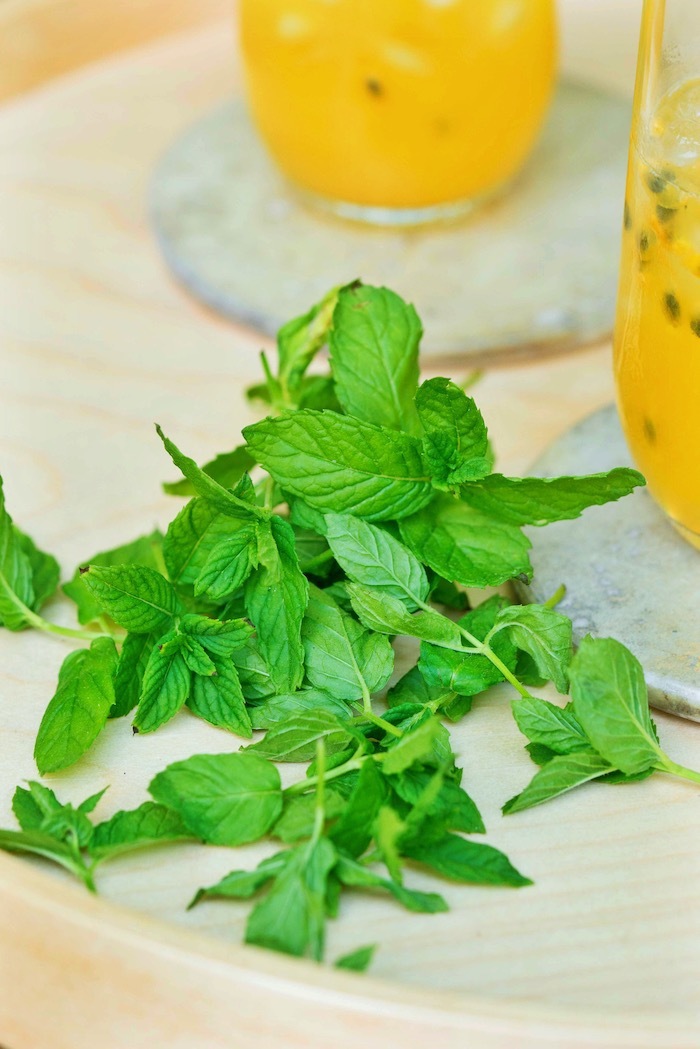 While the tea starts blue after brewing, as you pour it over the passionfruit base, it layers to purple then yellow. This is caused by a pH change. You could accomplish this with any acid!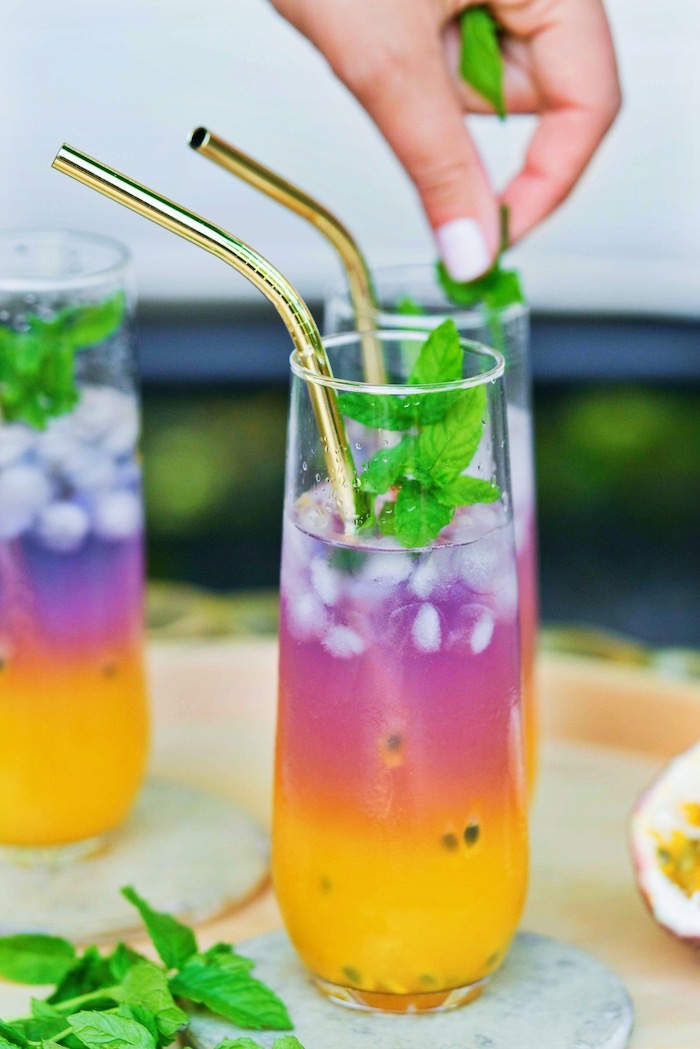 While passion fruit cocktail juice is used in this recipe, if you can get your hands on straight up juice, go for it! Just add a little simple syrup to account for the change in sweetness.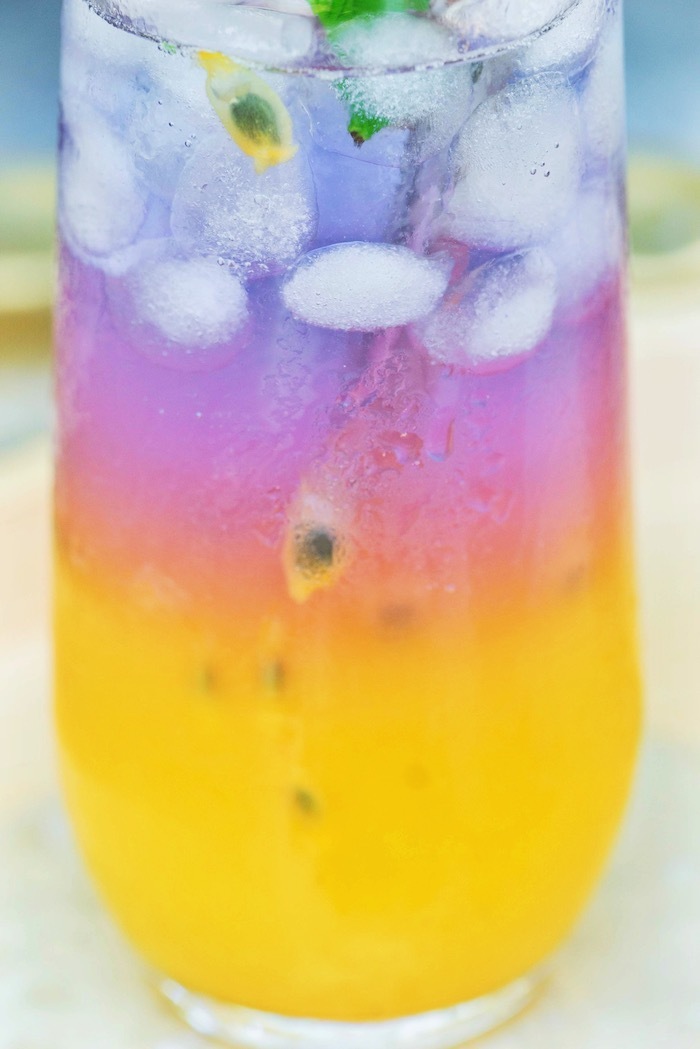 The other key is in the pouring technique. Pour the tea super slowly over top to avoid an immediate mixing and color change.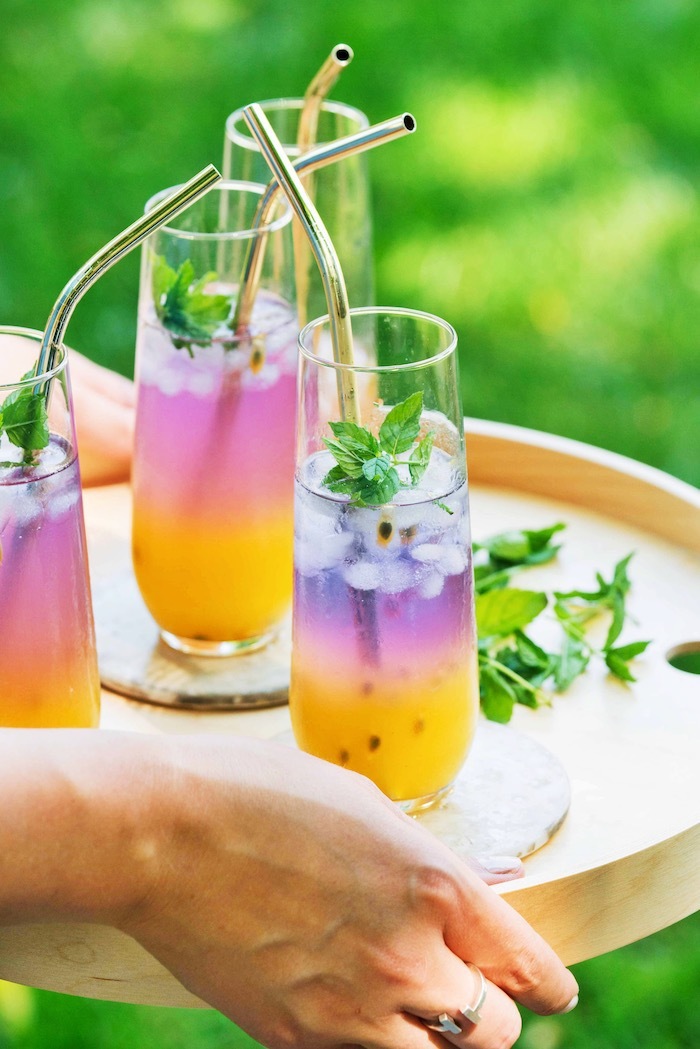 Butterfly Pea Flower Refresher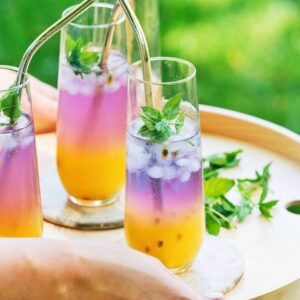 INGREDIENTS
1 cup water
2 teaspoons dried butterfly pea flower tea
½ cup lime juice
½ cup passion fruit juice cocktail
Ice
Fresh mint
Fresh passion fruit for garnish
INSTRUCTIONS
To brew tea heat water to just under boiling and add dried tea. Stir, cover and steep for 15 minutes.
Using a fine mesh sieve, remove tea solids and discard. Tea should be vibrant blue. Cool tea for 10 minutes.
In a measuring cup, mix lime juice and passion fruit juice. Stir and pour 1/4 cup of the combined liquid into four glasses with ice.
Add fresh passion fruit seeds if desired.
Slowly pour cooled tea on top of mixed juice with ice. Pour very slowly so as not to disturb the lower layer and cause a full, immediate color change.
Garnish with mint. Serve with a straw.