Scandinavian Decorating Ideas to Steal Now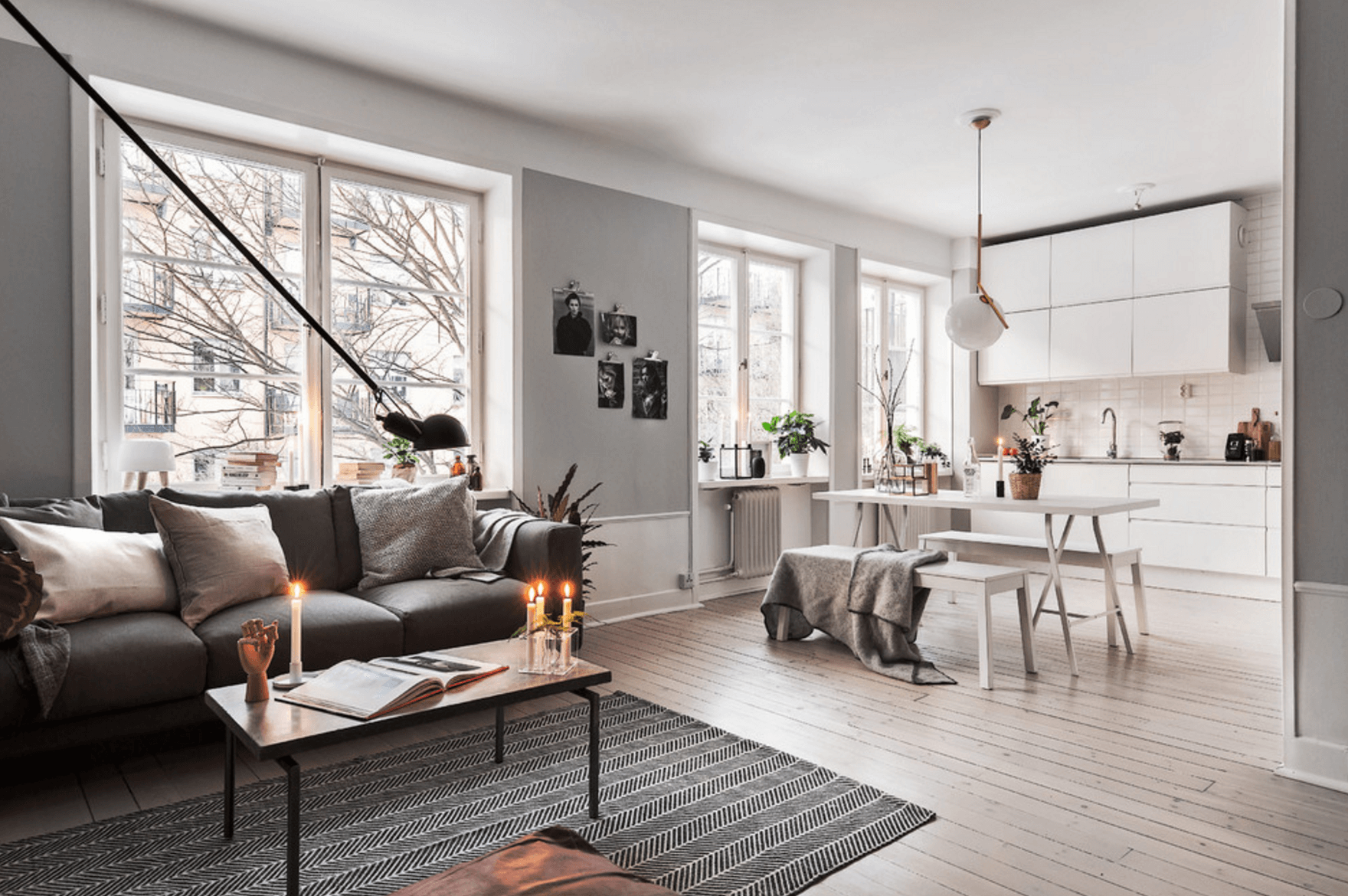 Think of Scandi decorating as only inviting things into your life and home that will bring you happiness, joy and well-being. Well, all that and an uncanny ability for creating a minimalistic mecca of chic living.
Scandinavian style includes five key components – functionality, simple design, clean lines, a healthy dose of natural elements and subtle color palettes. It gives off a soothing and effortless vibe, which at this very moment, is blowing up Pinterest.
In no particular order, here are some of our favorite Scandinavian spaces, why and how you can make the transition at your house.
Introduce the style into your home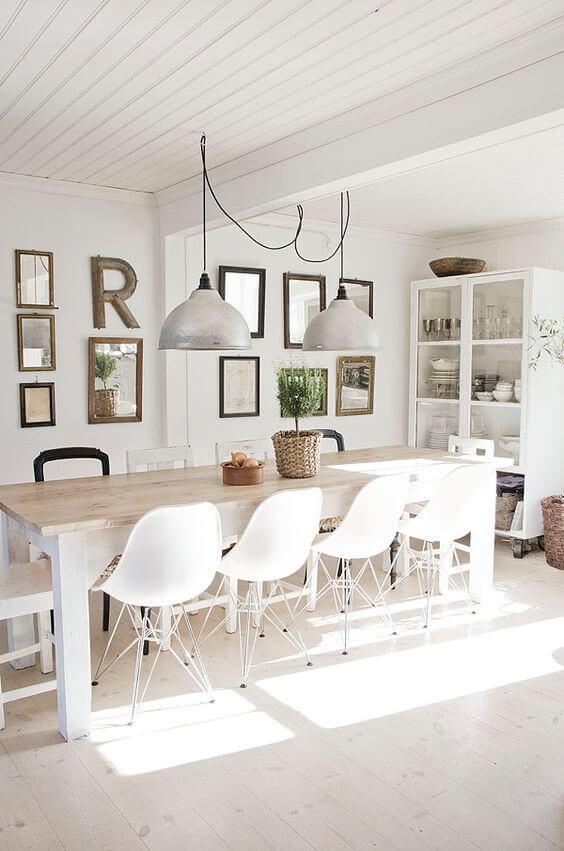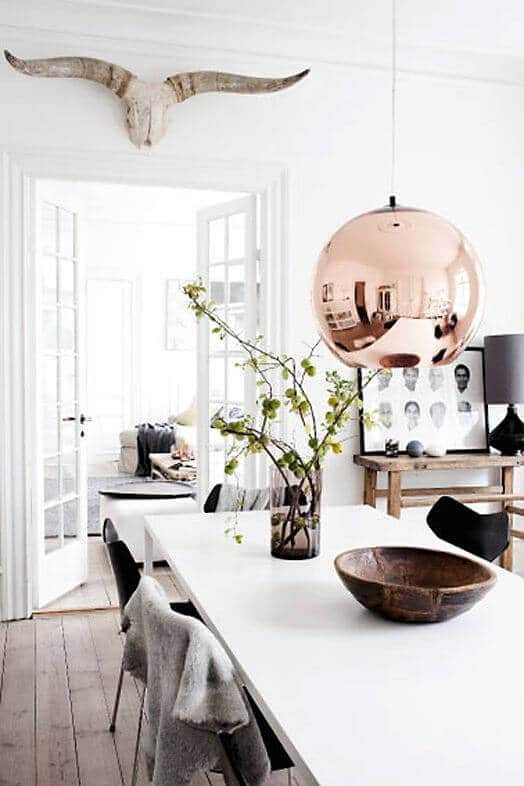 What's not to love about white in the kitchen? Using a white-wash as your backdrop, introduce washed shades of gray and black, with paint, tables, chairs, rugs, soft linens and accessories made of natural materials to bring warmth to the room. Wood flooring is a staple in Scandinavian homes. If you're lucky enough to have them, show them off or add a large rug to accent your space. On trend: Globular copper pendant lights and accessories and we're seeing them everywhere.
Focus on livability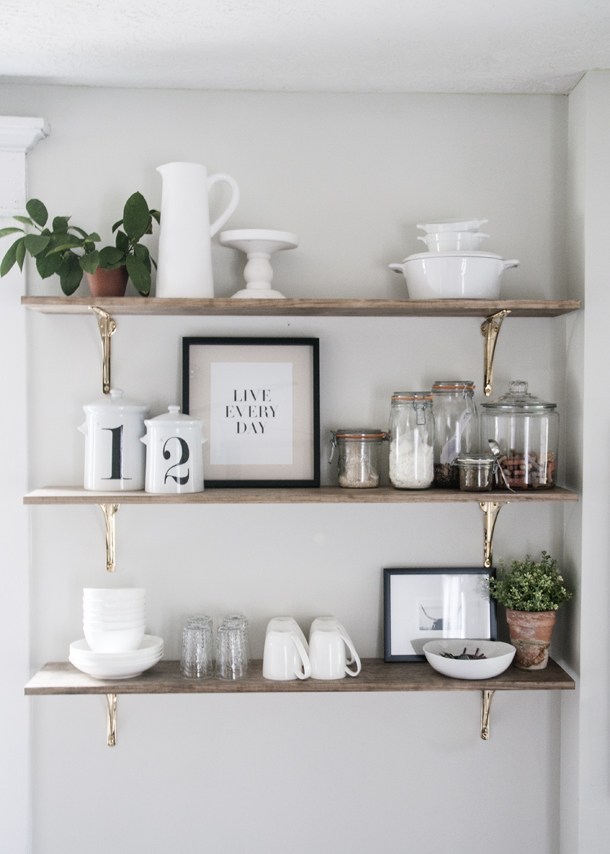 Scandi style has a strong focus on leaving everything neatly organized and out in the open. You'll find open shelving in most homes, which is perfect (and smart) for storing dry goods, spices, dishes, whiteware, canisters, glassware and keeping some of your most used items in reach.
Add just enough color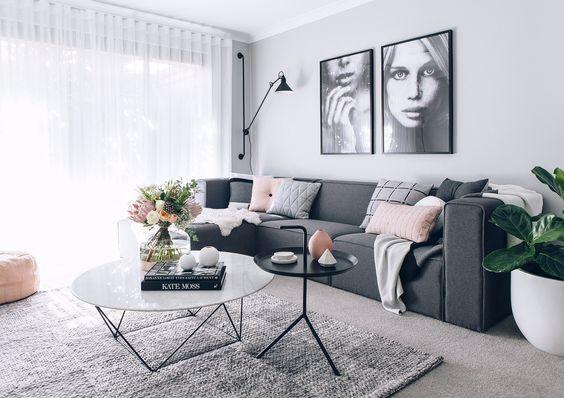 While we've come to know the Swedes as having mastered the minimalistic, white-washed look with gray and black hues, – take note, they're also proficient in adding just enough color with pillows, throws and accessories to make their homes look so effortlessly cool. Don't be afraid to step out of bounds with your color palette. Add a splash of dusty pink, jade, or coming stateside soon — a brilliant and bright blue.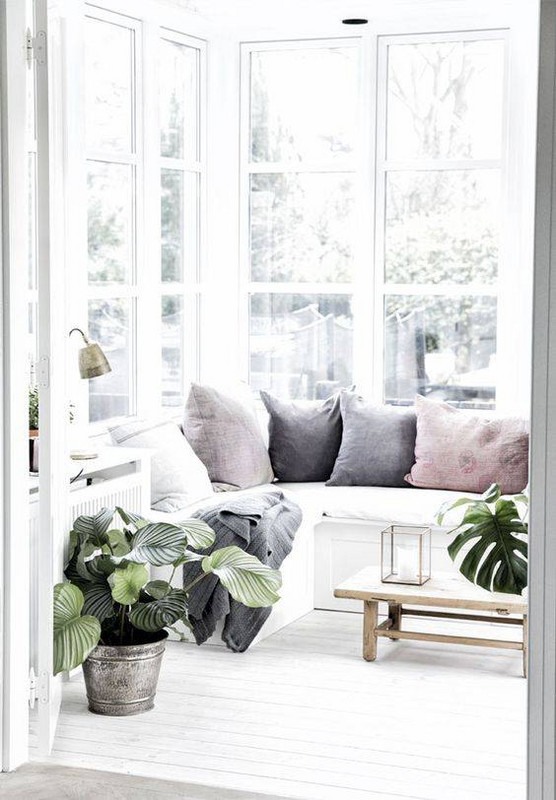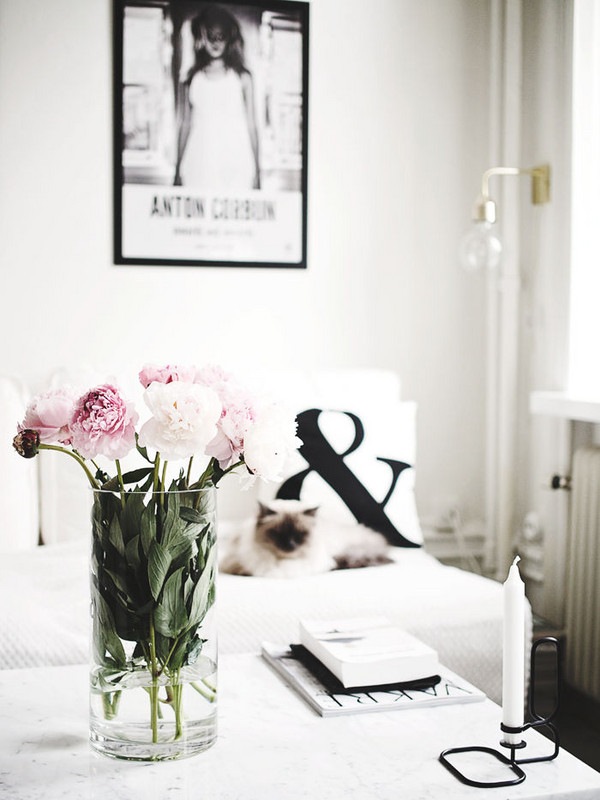 Complement a patio nook with an assortment of linen throw pillows, vibrant plants and greenery in baskets, or instantly brighten up the black and white details of a cozy living room, with blush or dusty-colored florals.
Tap into Mother Nature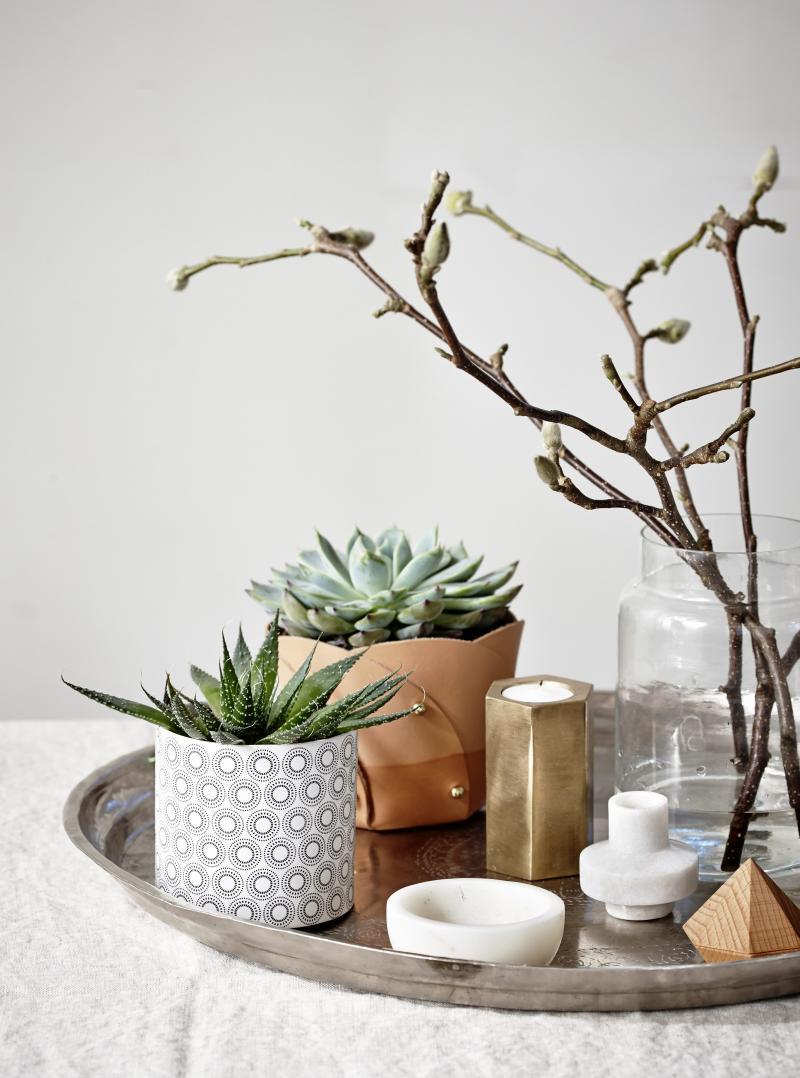 LIVE with plants and flowers. Add succulents or cactus in any size to the kitchen, living room, bedroom, bath or entryway for a quick and cheerful burst of green in a monochromatic space. Mix in metal vases, trays, and candleholders, to keep things interesting and ready to double for hosting.
Create healthy living + well being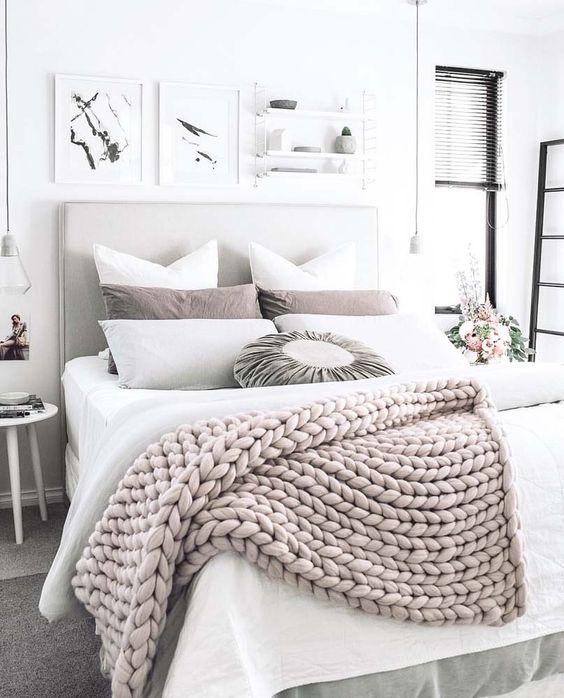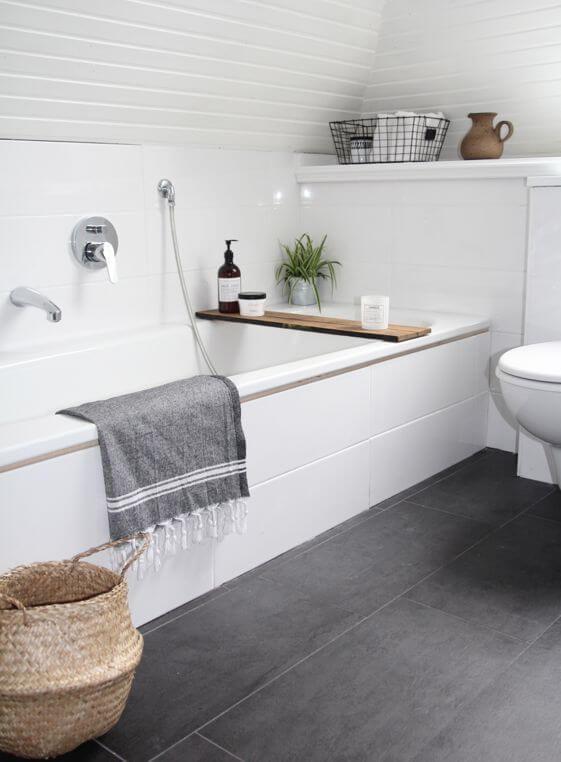 Your bedroom and bathroom should be your sanctuaries. They're both spaces to rest, read, relax and decompress. Decorate in soothing colors and keep only what you need in each room. Fill these spaces with grays, whites, wood, baskets, muted tones, and plenty of wool and natural fabrics. A cozy throw, bathtub caddy (for you know — wine and the essentials), a few trips to your favorite home store and this cool-and-hygge look is yours.