Round Challah for Rosh Hashanah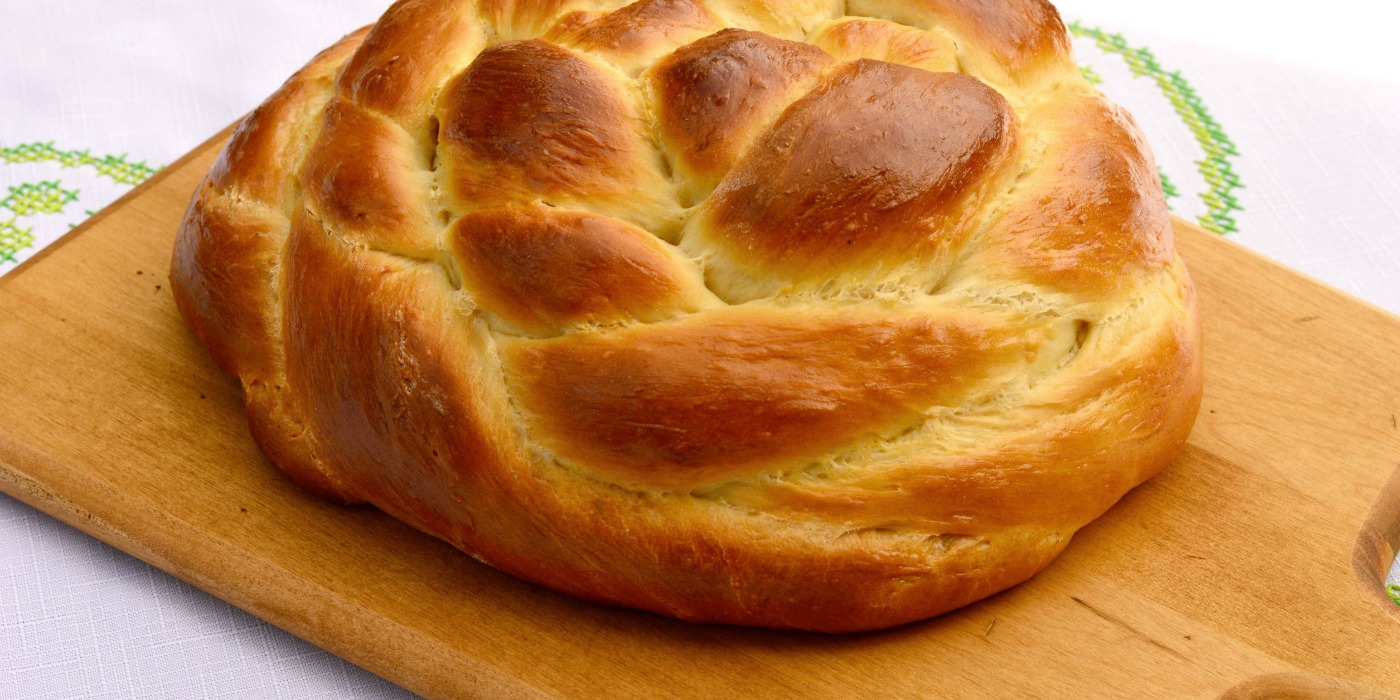 Rosh Hashanah, the Jewish New Year, begins at sundown on September 13. Rosh Hashanah is a festive occasion, as most New Year celebrations tend to be. Many Jewish families will mark the occasion with a special holiday dinner that includes a round challah.
Rosh Hashanah foods are often sweet to symbolize our hope that the coming year be a sweet one. In fact, one tradition is to begin Rosh Hashanah dinner with everyone dipping slices of apple into honey to usher in a year full of sweetness.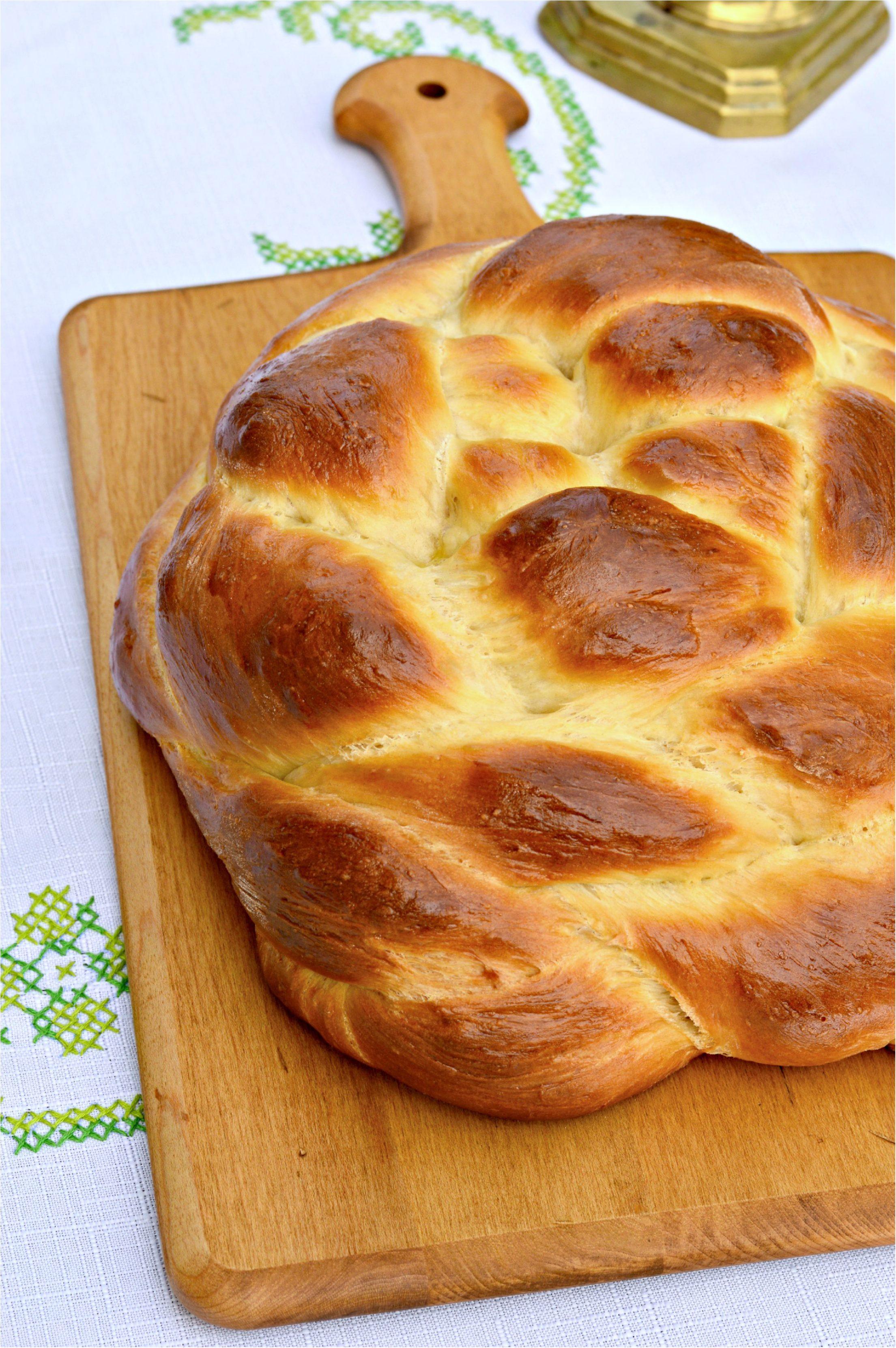 Another important Rosh Hashanah food tradition is to serve food that is round. For example, the traditional Jewish Sabbath bread, challah, is usually oval-shaped. But on Rosh Hashanah, we serve a round challah to symbolize the never-ending cycle of years and seasons.
A good loaf of challah should be rich, sweet and eggy. This kind of challah makes your morning toast crave-worthy and your lunch sandwich as good as your favorite deli creation. As for French toast and bread pudding made with challah? Over-the-top delicious!
The best way to get a truly sweet and rich challah for your holiday table is to make it yourself. Even if you are not a regular bread-baker, this is a very accessible DIY project. The hard work of kneading the dough and letting it rise is a snap in a bread machine with a dough cycle, such as the Breadman 2.5-lb Bakery Pro Bread Machine. If you like raisin challah — and who doesn't? — use the automatic fruit and nut dispenser to add raisins to your dough at exactly the right moment.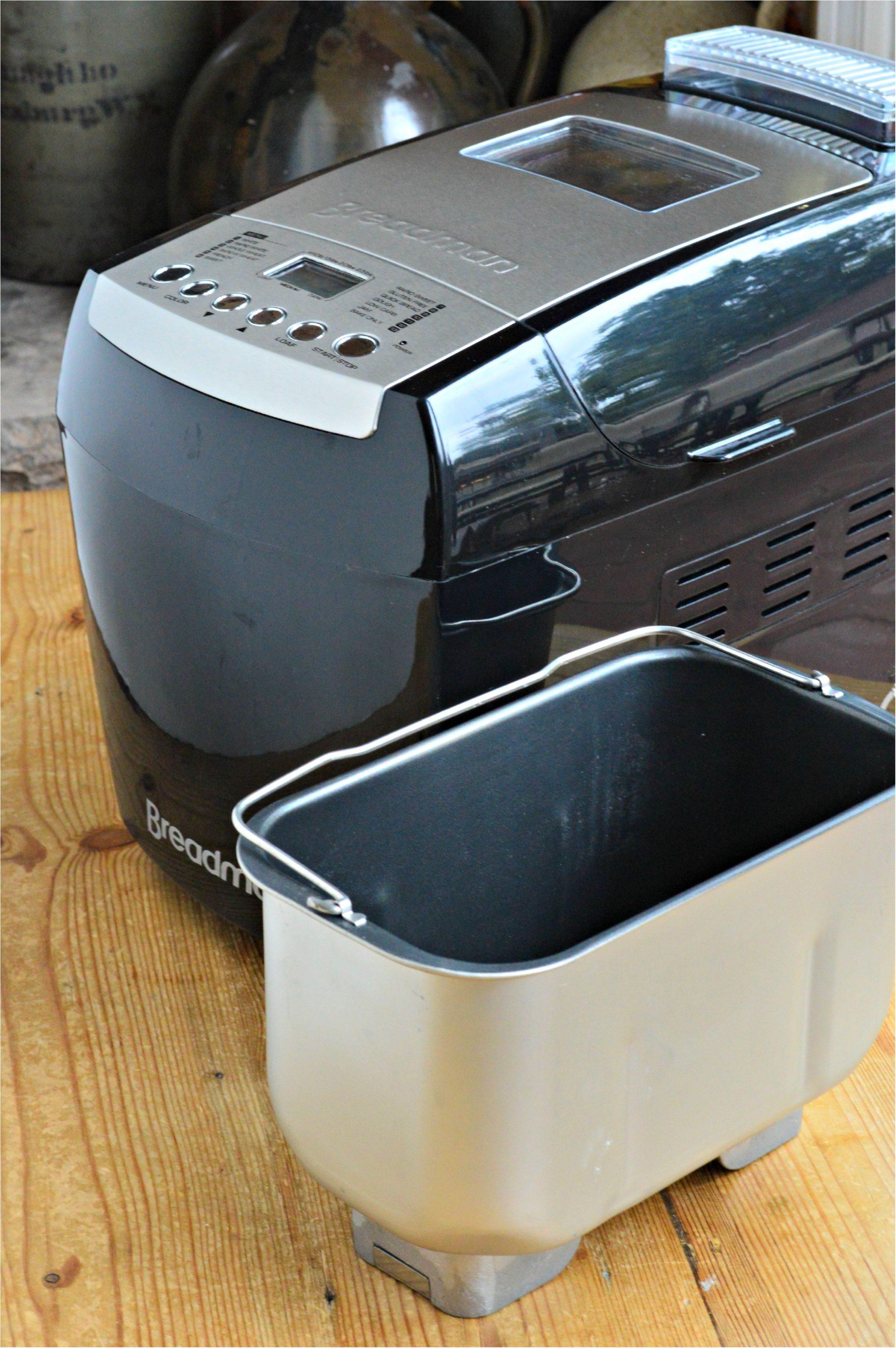 Once your dough is ready, to make a round challah, you can simply roll the dough into a long strand and then twist it up in a spiral. If you want to get fancy, you can make a round, braided challah using the method that I explain in the recipe and demonstrate in the pictures. The results are guaranteed to impress your holiday guests!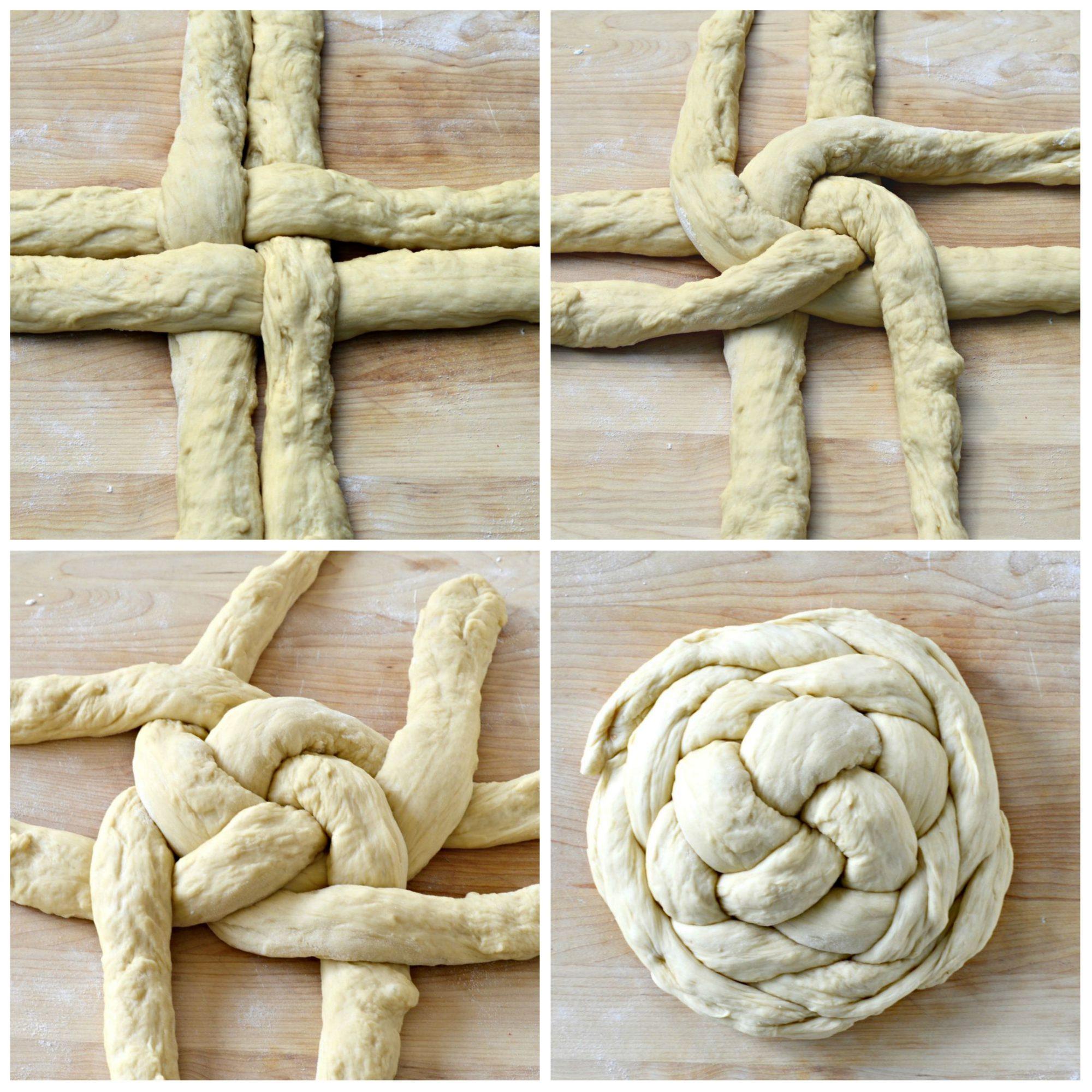 To bake, place the braided loaf on a baking sheet lined with a Silpat Non-stick Silicone Baking Mat to ensure that it will not stick. Allow the braided loaf to rise, covered, one more time before baking.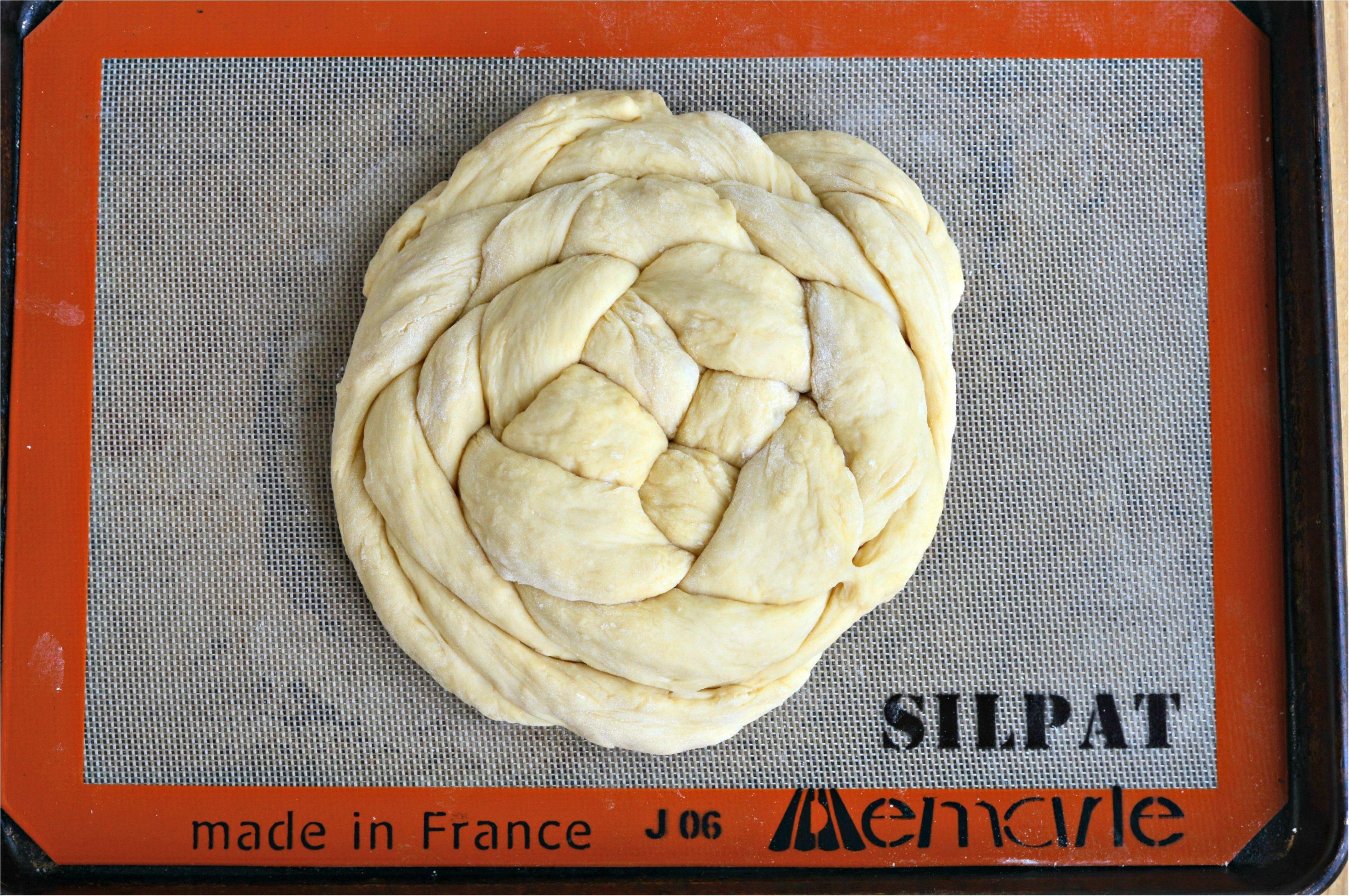 To achieve a rich golden color, be sure to brush the loaf with an egg wash prior to baking. I find that the Architec Expandable Pastry Brush is great for getting the egg wash into all the bumps and corners of the braid.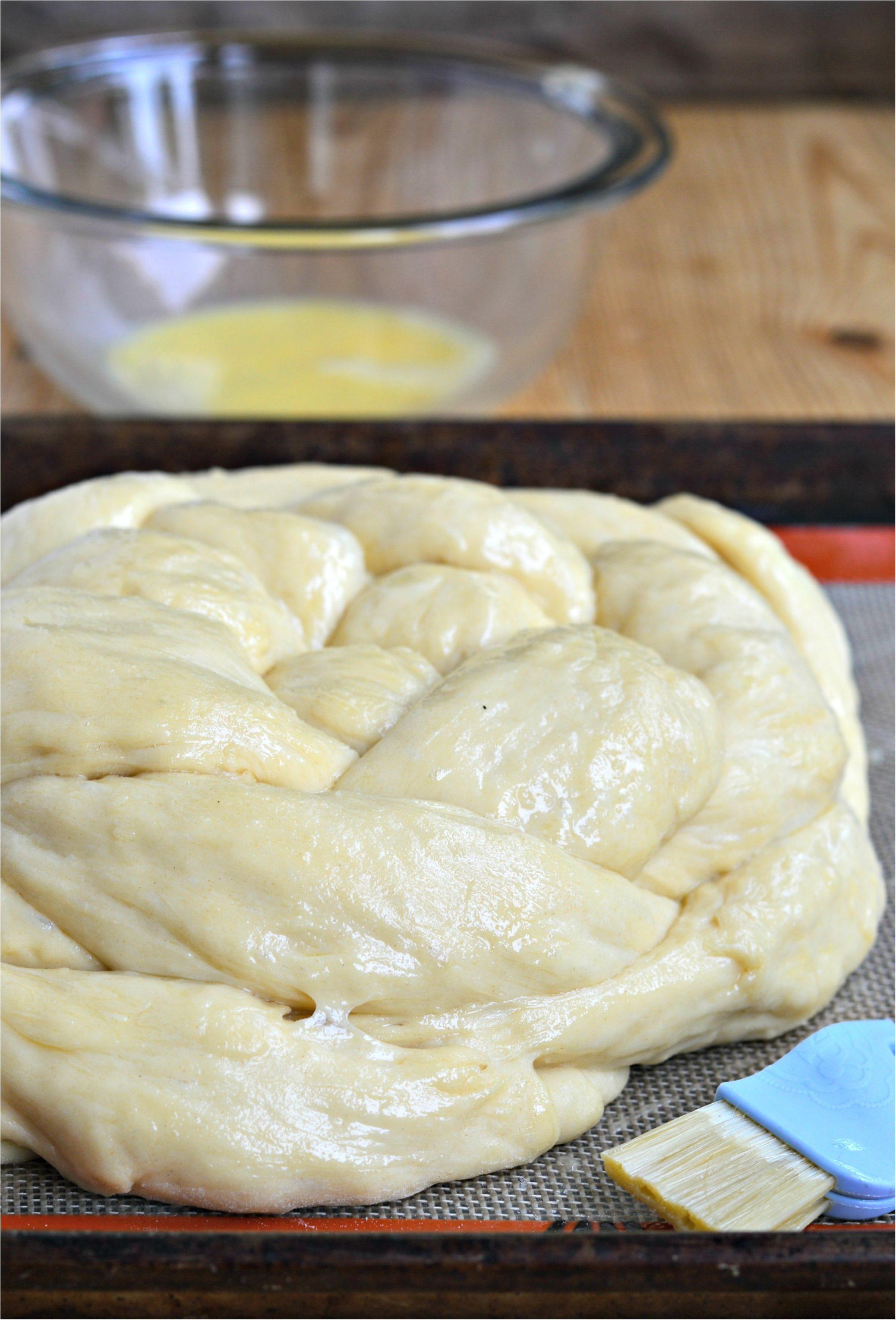 Display your beautiful loaf on an equally beautiful board such as the J.K. Adams Paddle Serving Board. With proper care, this artisan serving board in hand-sanded maple will last a lifetime and become a treasured heirloom.
Shana tovah! A very happy and healthy new year to all.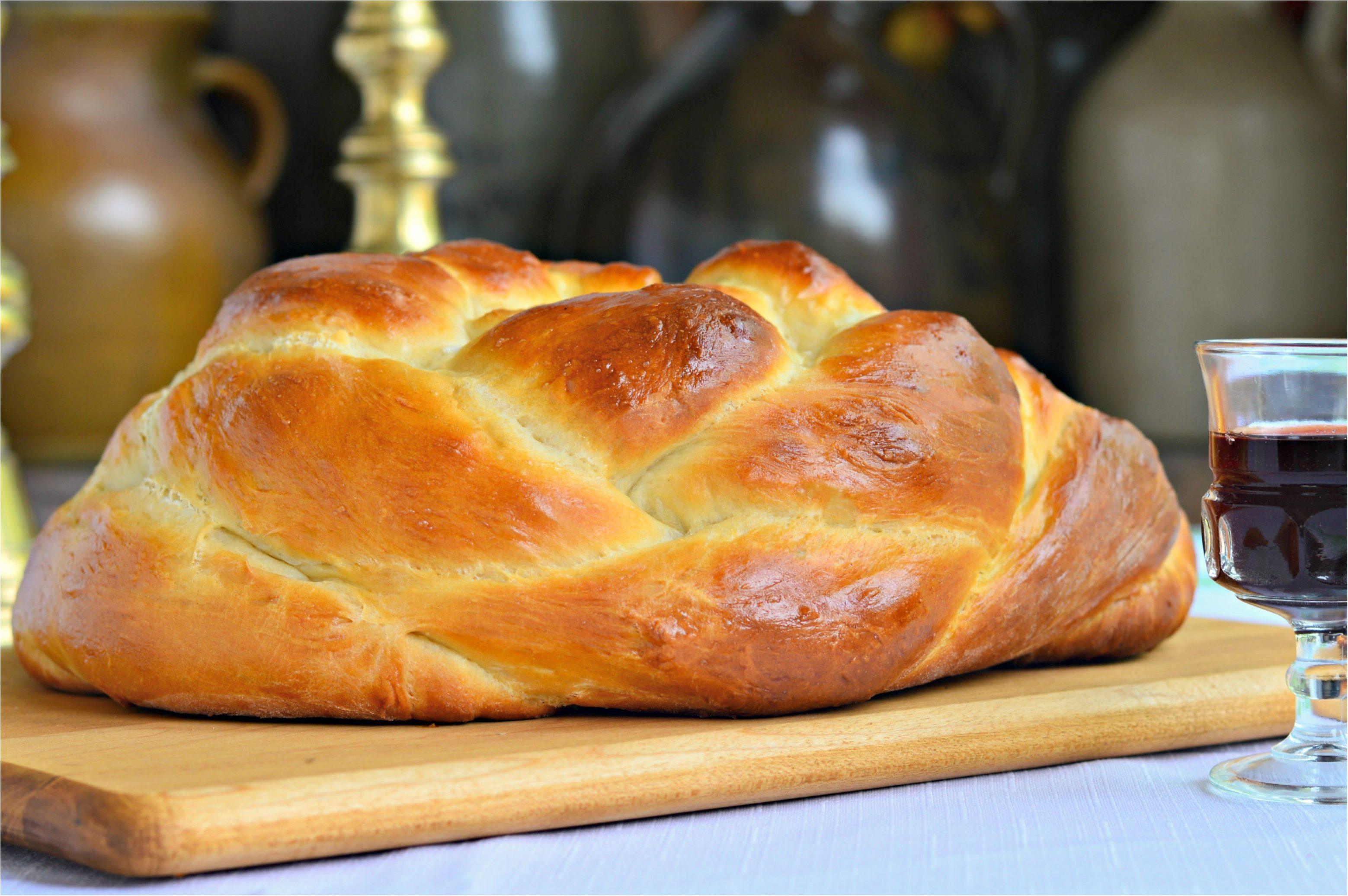 Round Challah for Rosh Hashanah Recipe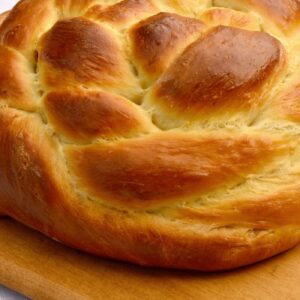 INGREDIENTS
Dough:
1 cup warm water (110-120 degrees)
2 eggs at room temperature
1/4 cup vegetable oil
4 cups bread flour (20 oz)
1/2 cup sugar
1 tsp salt
2¼ tsp. active dry yeast
1/2 cup raisins (optional)
Egg Wash:
INSTRUCTIONS
Place the dough ingredients in the Breadman Bakery Pro Bread Machine in the order listed. Run on the "dough" setting. If using raisins, place them in the automatic fruit and nut dispenser.
When cycle is complete, remove dough and place on a well-floured cutting board.
If forming a spiral, roll dough into a long, thin strand and shape into a spiral.
For a braid, divide the dough into four equal pieces. Roll each piece into a long, thin strand 26-28 inches long.
To braid the challah, place two of the strands next to each vertically on the cutting board.
Weave the remaining two strands horizontally over and under the vertical strands. The result should look like a plus sign with no spaces between the strands. There should be two strands pointing in each direction.
For each direction, take the strand on the left and cross it over the strand on the right leaving no space between the strands.
Next, do the same action going the opposite direction.
Repeat crossing the strands over each other, alternating directions until you run out of dough. Take the ends and pinch them closed and tuck the under the loaf.
Carefully transfer the braided loaf to a baking sheet lined with a Silpat Baking Mat.
Cover the loaf and allow to rise an additional 30 minutes.
Preheat the oven to 350.
Before placing the loaf in the oven, beat the remaining egg and teaspoon of water in a 1-quart Pyrex mixing bowl.
Brush the egg wash on the challah using a pastry brush, making sure to get in the crevices of the braids.
Bake 30-35 minutes until golden brown.
Allow to cool on a wire rack prior to cutting.