Teriyaki Meatballs Bento Box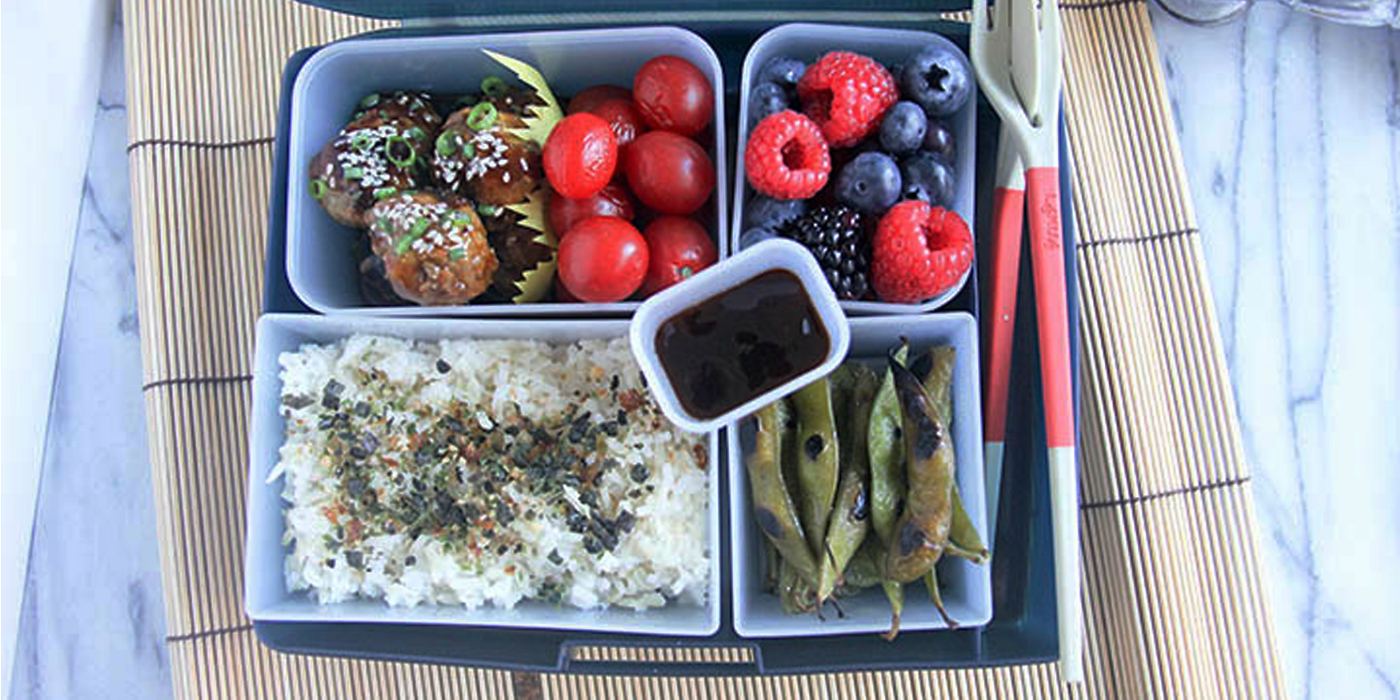 Packing your lunch box for work is a great way to keep control of the grocery budget as well as what's in your food.
For those of you who don't know – Bento is pretty much the Japanese version of fast food in practical lunch boxes. It always gets me excited about having a healthy lunch. I've always loved bento, though I wish I could do it in a creative way like most Japanese moms do. They're always sharing pictures of their amazing creations. There's even a rivalry amongst school kids on who brings the coolest character bentos. In case you are wondering what they look like, I am saving those pictures here. So neat and creative I must say.
While bento boxes are made for convenience, they are much more beautiful and healthy than the typical American fast food of burgers and fries. Bento boxes are decoratively packaged in pretty, portable boxes designed for easy transport. The boxes are typically made from wood or metal and divided into separate compartments that come with removable parts to easily separate your food.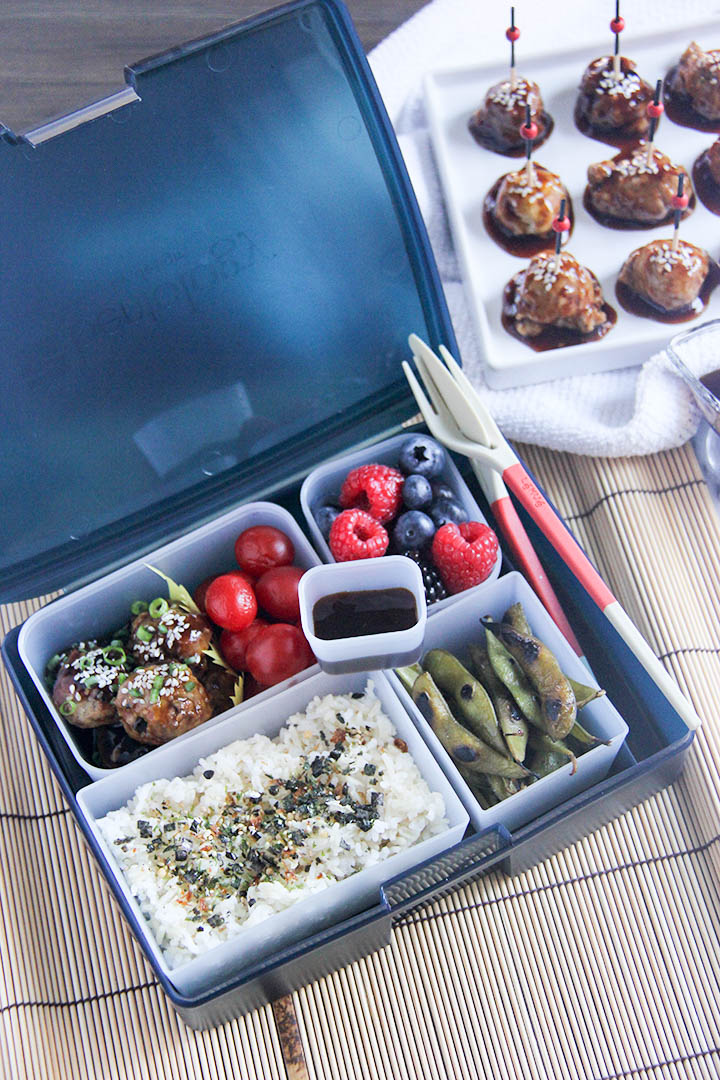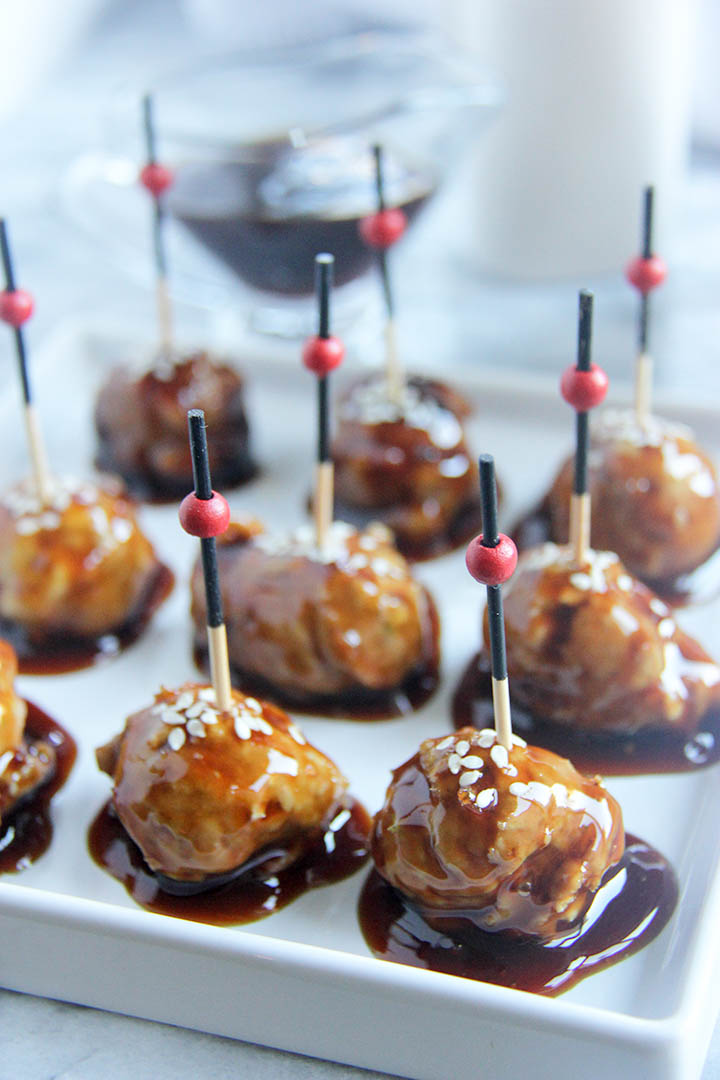 The great thing about bento boxes is that you can use leftovers in them to create new meals. Hence, the ingredient list is very flexible, perfect for those who can't stand having the same dish for few days. Once you get the basic idea of how a box is put together, you can customize it based on what you have in the fridge.
Today I am sharing a delicious teriyaki meatball recipe that is perfect for your bento box (or any lunch!) This recipe is so easy to make and you only need few kitchen gadgets to make these meatballs. I promise you'll win any lunch time rivalry once you taste these!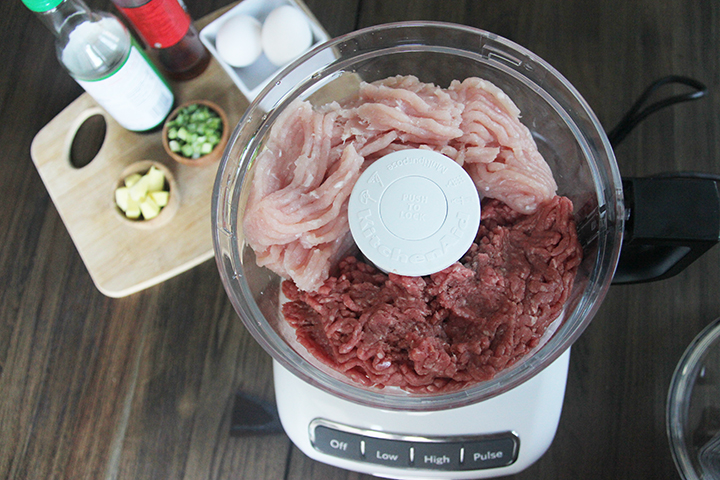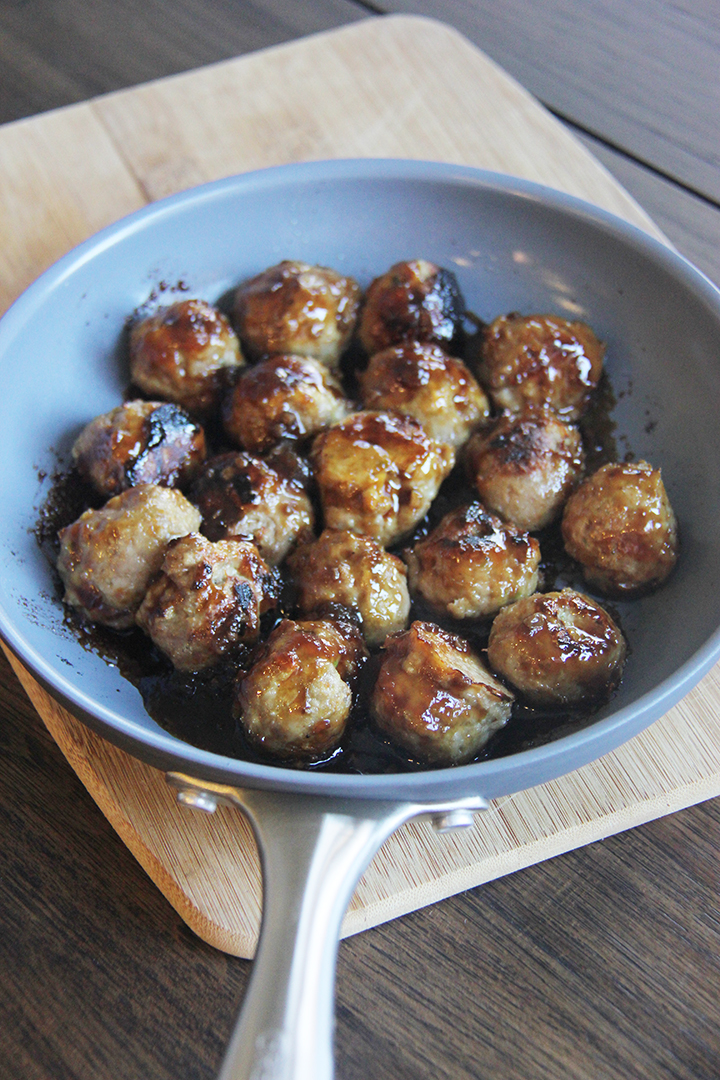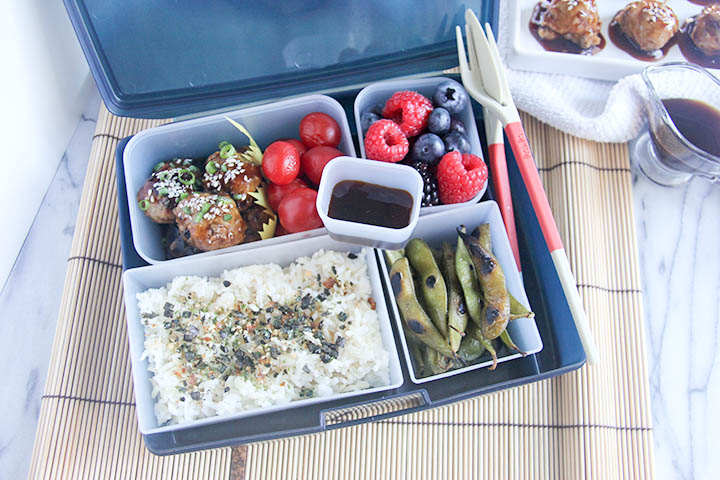 Teriyaki Meatballs Recipe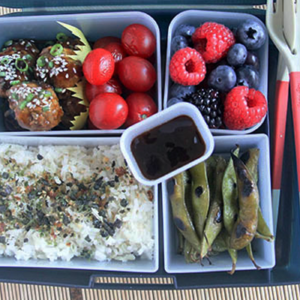 INGREDIENTS
For the Meatballs:
1 lb ground pork + 1 lb ground beef
1/2 cup panko bread crumbs
2 green onion, finely chopped
2 large eggs
2 tsp fresh ginger, cut into smaller pieces
6 medium garlic cloves
1 tsp soy sauce
½ tsp white pepper
2 tsp sesame oil
¼ cup vegetable oil, for frying
Toasted sesame seeds, for serving
For the Teriyaki Sauce:
½ cup tamari sauce
¼ cup water
2 tbs brown sugar
¼ cup sugar
2 tsp minced garlic
2 tsp minced ginger
¼ cup dry sake
1 tbs cornstarch
INSTRUCTIONS
Combine all of the ingredients in a food processor. Form mixture into meatballs (you can use cookie scoop). Chill at least 1 hour and up to overnight.
Heat vegetable oil in a large skillet over medium high. Add meatballs and cook until browned and cooked through. Set aside.
Teriyaki sauce: In a small pot, combine all ingredients for teriyaki sauce, except sake and cornstarch. Cook on medium-high heat until warm and add sake and cornstarch. Bring to a boil while whisking constantly until dissolved and desired thickness is reached. Do not leave unattended and set aside when done.
Return meatballs to skillet, toss to coat. Serve immediately, topped with sesame seeds.