Reusable Kitchen Items to Help You Save Money (and the Planet)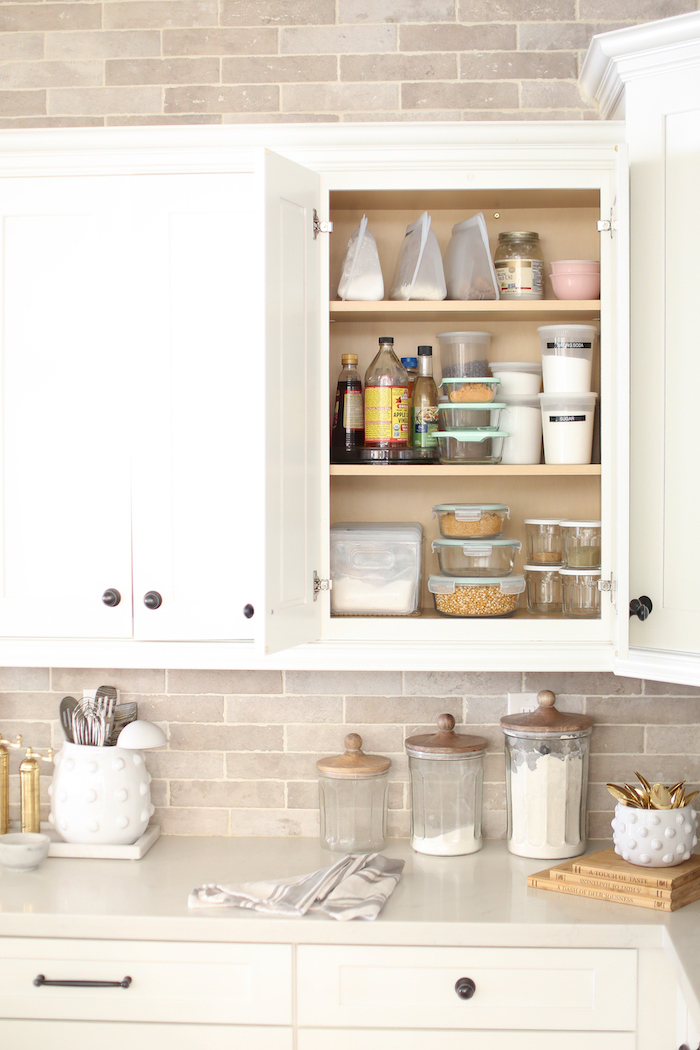 If you've spent any time in the kitchen, you know it can be full of plastic baggies, aluminum foil, and other food savers that can be used once and tossed in the trash. But here at The Inspired Home, we love how innovative companies have been with reusable kitchen items that save you money in the long run and also are great for the planet!
Here are some reusable kitchen items that you can switch it up with!
Reusable Brown Paper Bags
We are all familiar with the sack lunch look: the classic brown paper bag! Easy but not very reusable. Well, this Out of the Woods brown paper bag gives you that same easy casual look but is fully insulated and reusable. But just be careful not to leave it in the lunchroom! Someone might just toss it because it looks so much like the real thing.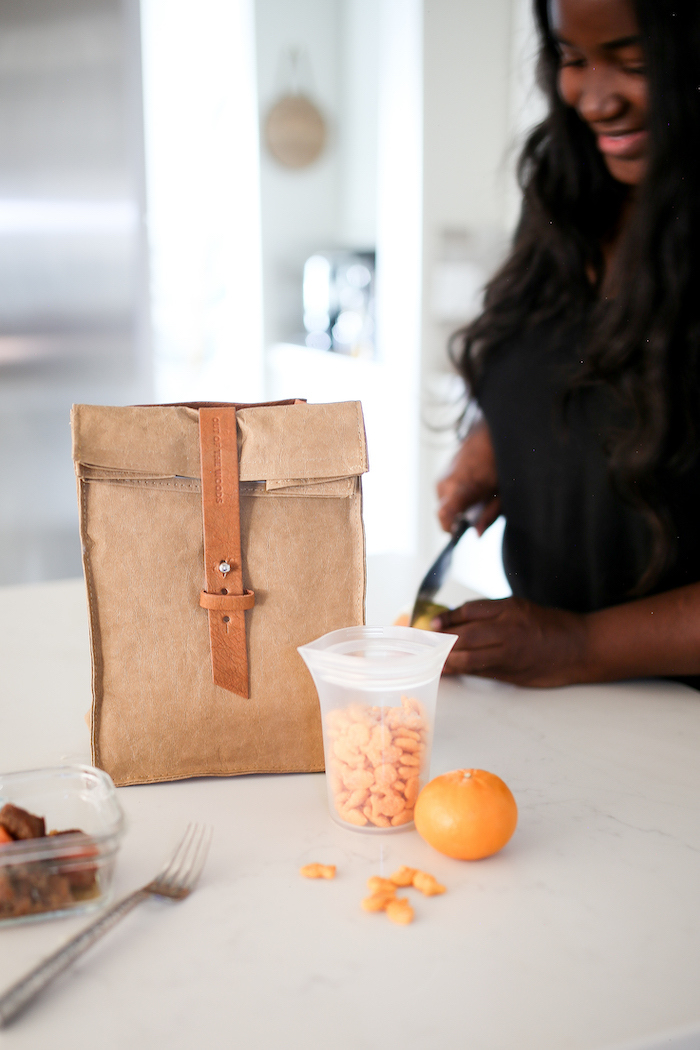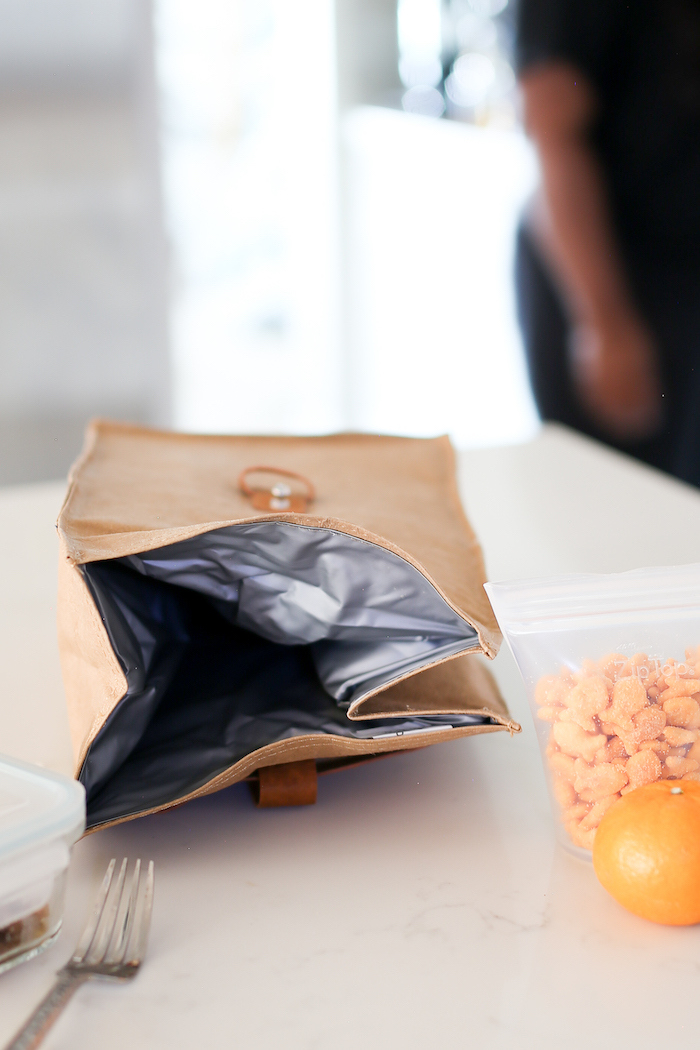 Reusable Paper Lunch Bag

By Out of the woods

Shop Now
Reusable Silicone Bags
These bags come in different sizes and are the perfect alternative to large and small plastic baggies! Stasher bags are endlessly reusable. They not only can be used for snacks, fresh fruits, and even makeup and toiletries for travel! Stasher bags are also dishwasher safe and hypoallergenic too. In my kitchen, I keep spice, coconut, and all other types of things in them. I love the stand-up ones!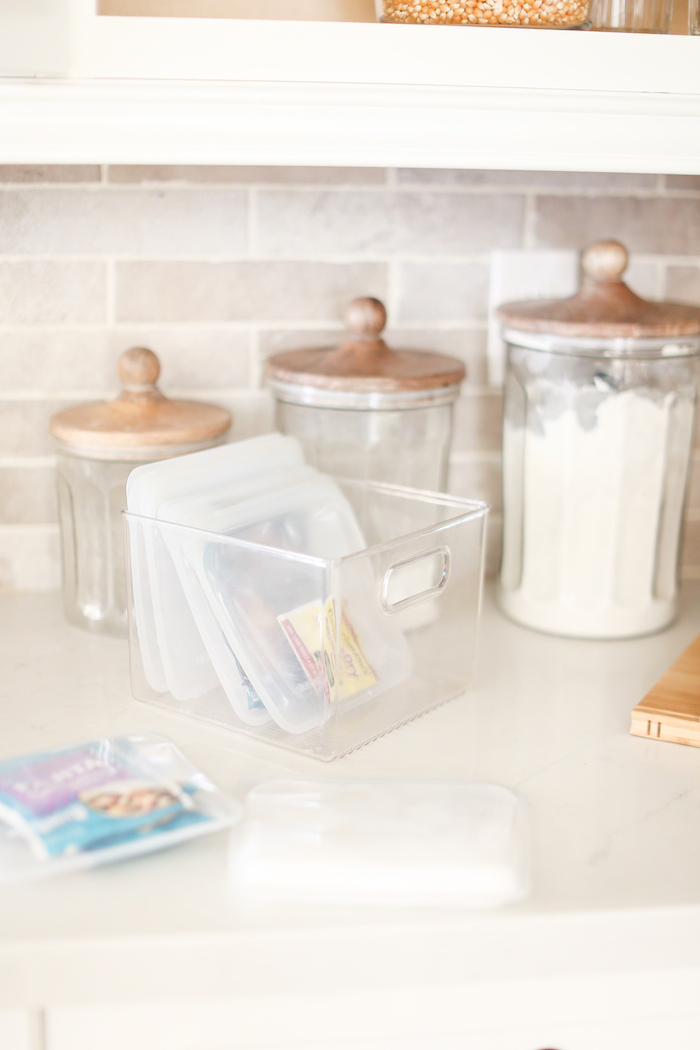 Reusable Silicone Bag Multi Pack

By Stasher

Shop Now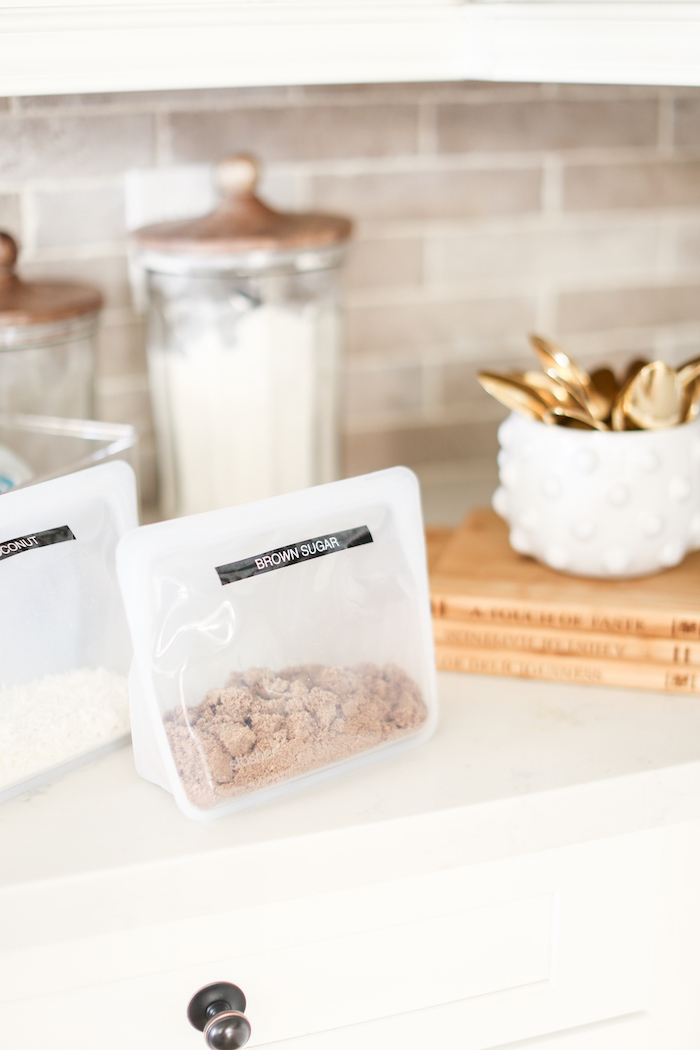 Reusable Silicone Stand-Up Bag

By Stasher

Shop Now
Silicone Straws
Another swap you can make in your kitchen is with straws. If you love to sip a soda or iced coffee with a straw each day, why not change to these silicone tip stainless steel straws from Manna Hydration? Keep some in a drawer near your drinks for easy access. These even come with their own straw brush for easy cleaning. I carry one in my purse if I need one for my to-go drink.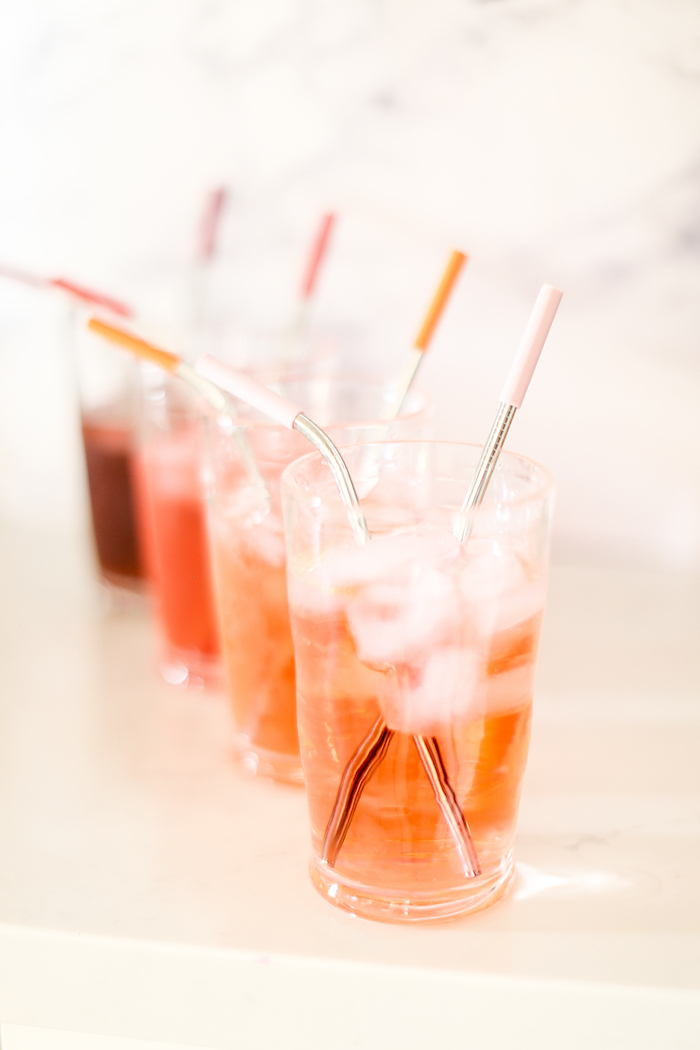 Silicone Tip Stainless Steel Straws

By Manna Hydration

Shop Now
Glass Storage
If you have a drawer full of plastic containers that have mismatched tops and lost bottoms, making the switch to glass food storage should be your next move. This Martha Stewart Collection Glass Storage Set and Luminarc Working Glasses are great for overflow pantry dry goods.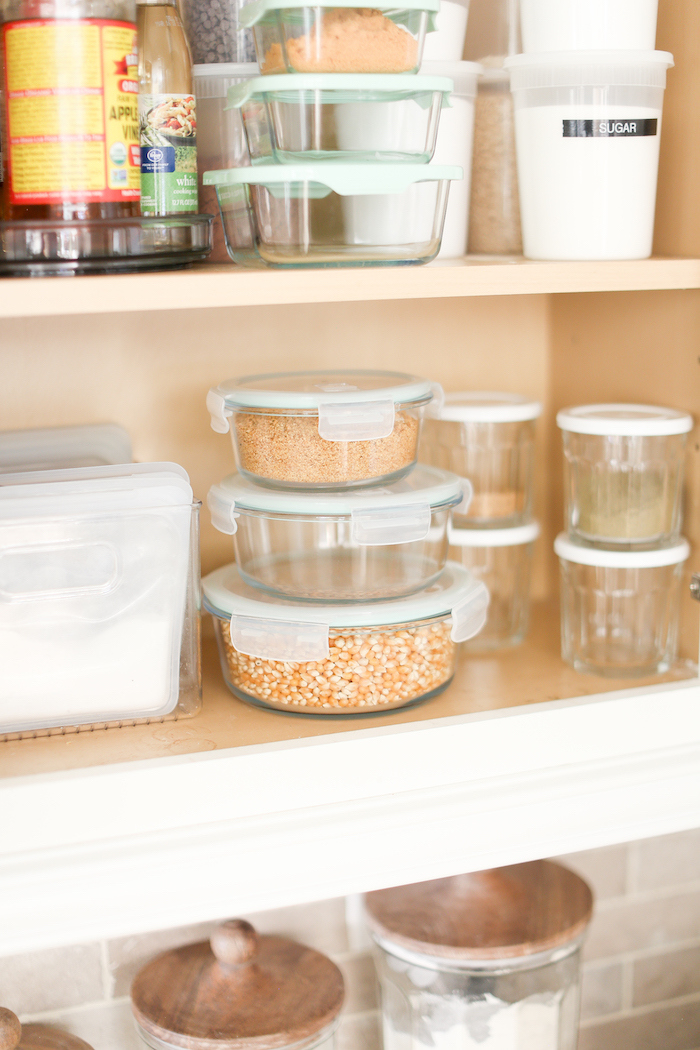 12-Pc Glass Storage Set

By Martha Stewart Collection

Shop Now
Here in our cabinet, we used our glass storage for just that, but you can also use these for dinner leftovers or even smoothies that can be stored in the fridge.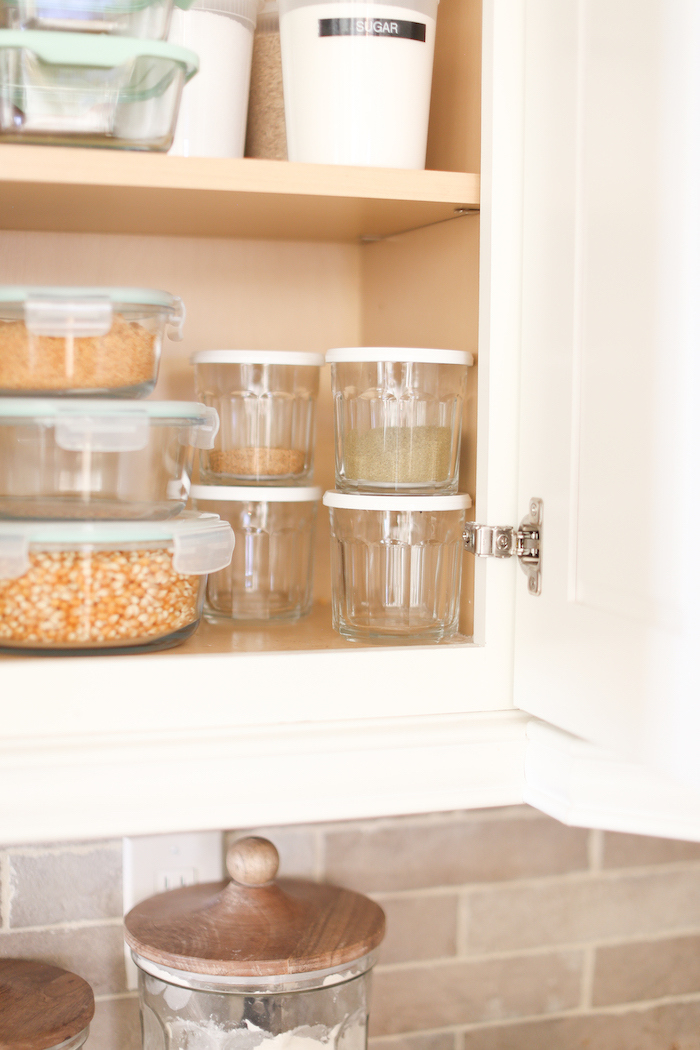 Food Huggers
Another affordable and sustainable option for reusable kitchen products are these adorable food huggers. You can use them for that half of lemon, avocado, or even onion that you sometimes need to wrap in foil to keep from spoiling. Purchase the Farberware Food Huggers and you can see how many different items you can hug and protect.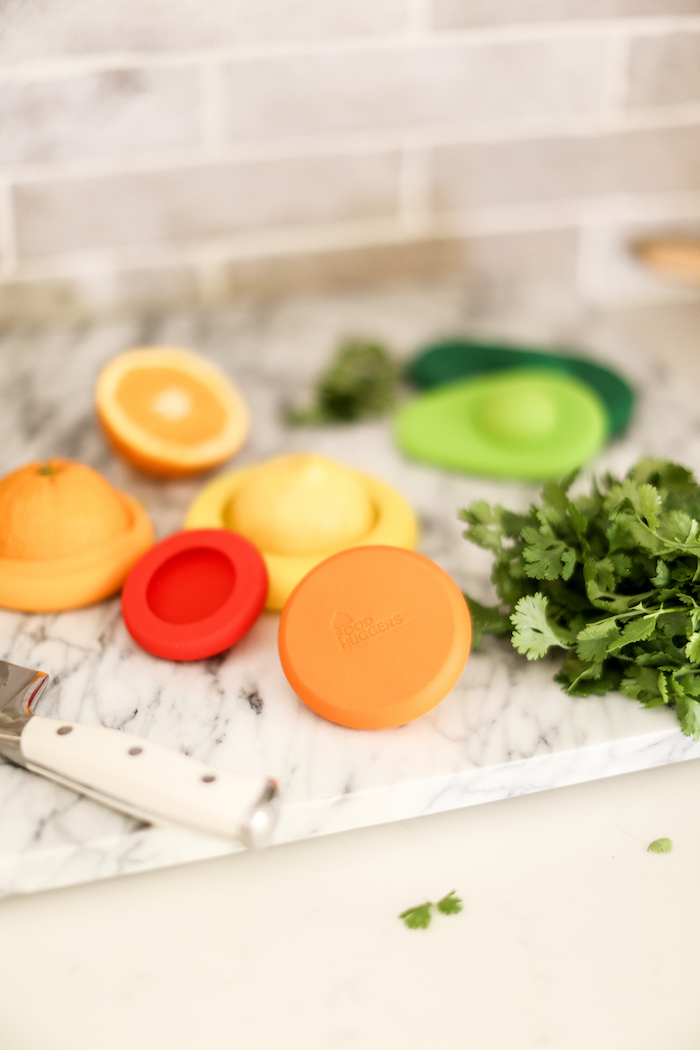 Food Huggers Reusable Silicone Food Savers

By Farberware

Shop Now
Bee's Wrap
Bee's Wrap is another great alternative to sandwich baggies and other throw-away items. Bee's Wrap is certified organic cotton that's coated with sustainably sourced beeswax, organic jojoba oil, and tree resin. So it's a natural way to store food! No need to worry about chemicals! It's a flexible material that wraps and covers just about anything that needs to be saved. They are also washable and fully biodegradable.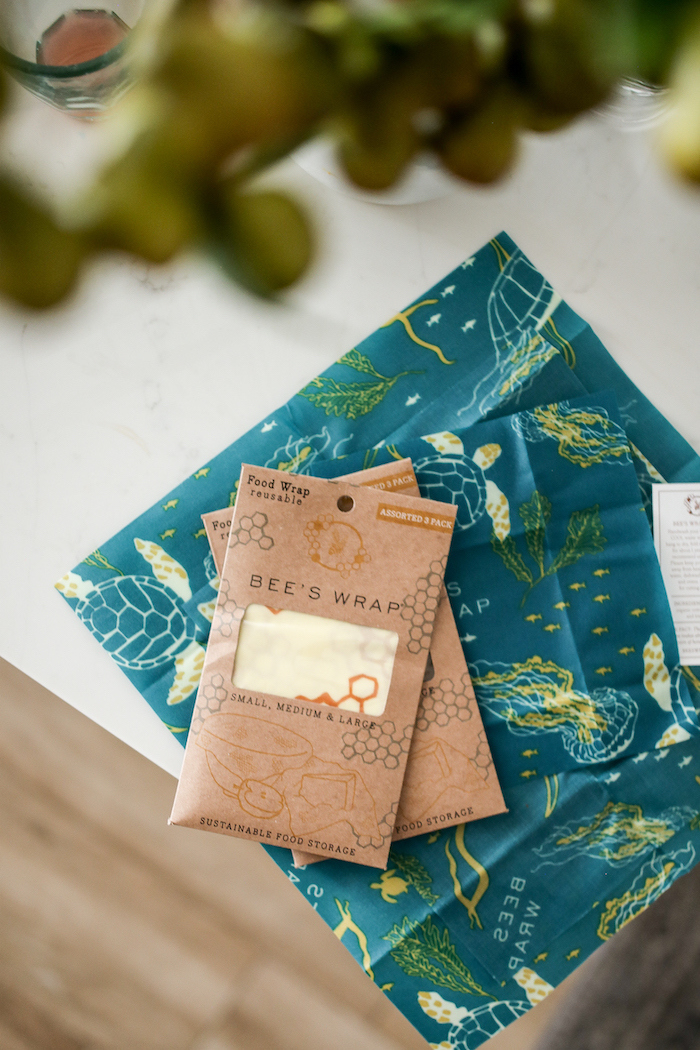 Assorted Set of 3 Wraps

By Bee's Wrap

Shop Now
Hopefully, you got some great ideas on how to make an easy switch to reusable items in your kitchen! Who knew there were so many options?!