Buffalo Chicken Chili & Blue Cheese Beer Bread Toast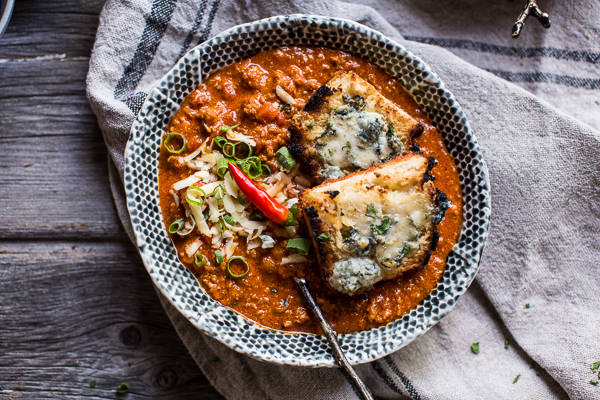 Growing up there was only one kind of chili made at our house: Cincinnati Style (also called skyline chili). It's the only chili my mom likes to eat because it's served over pasta… and well, can you blame her? Everything is better served over pasta!
Here's the thing, as I got older, I came to discover that regular chili is actually not traditionally served over pasta. I also learned that there are so many different and fun ways to make chili. Don't get me wrong, my mom's Cincinnati chili will always be a favorite, BUT every now and then I really like to switch it up and put my own twist on everyone's favorite fall meal. Which brings me to today's recipe for Buffalo Chicken Chili. It's beyond perfect for anytime of year, and it's so DELICIOUS! A completely different chili flavor, but still so fun and of course, tasty!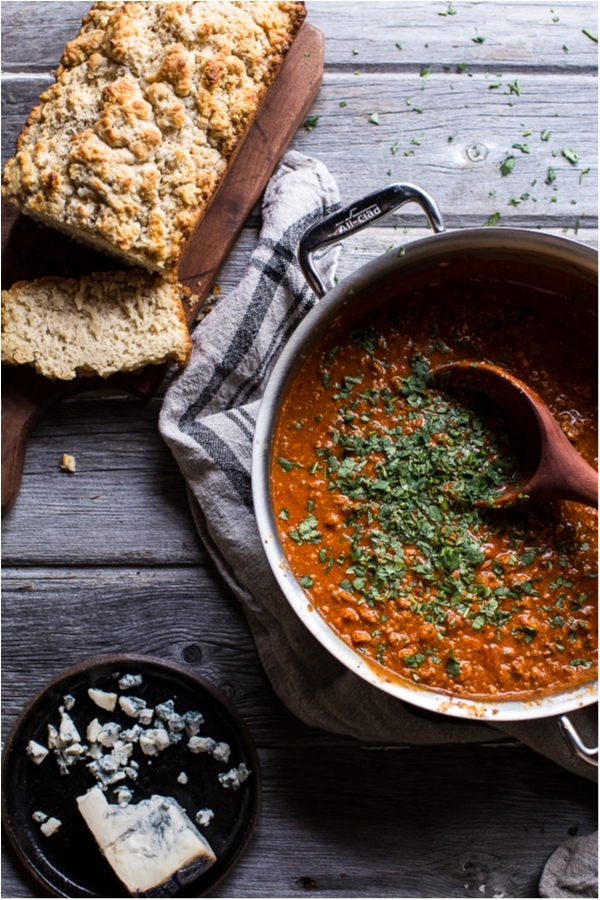 Today I am sharing my version of buffalo chicken chili. My family loves buffalo chicken and pretty much anything spicy, so I was really excited to make this for them. This recipe is also the PERFECT game day meal. I mean, nothing screams football like buffalo chicken, am I right?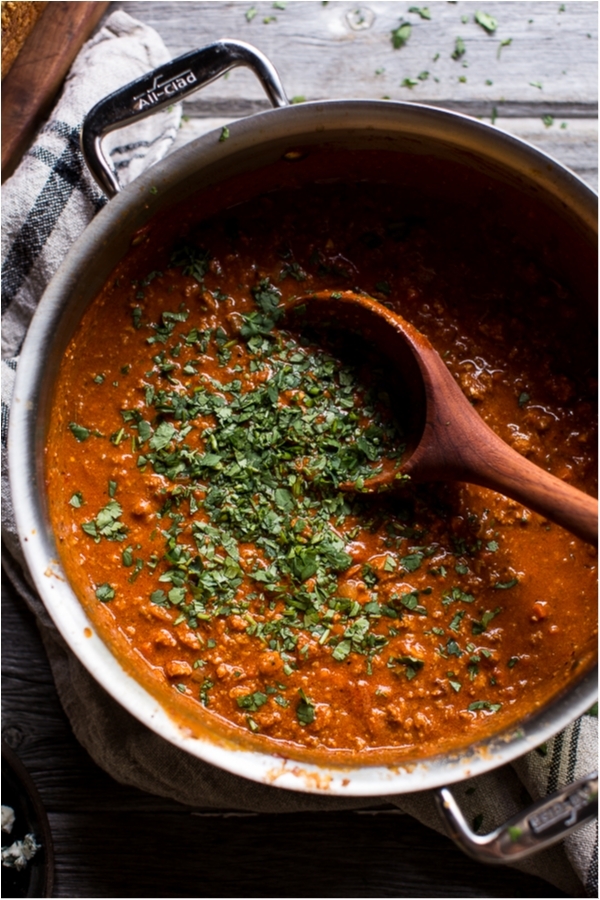 This is a really simple, super easy recipe. You just need a handful of ingredients and a good chili pot. I LOVE using my All-Clad stainless steel pot for this recipe because it holds, well… A LOT. It's the perfect chili making pot! Once you have your pot, you literally just brown some chicken, add some seasonings, a little hot sauce, a little beer (or chicken broth if you prefer) and you're done! Simple as that.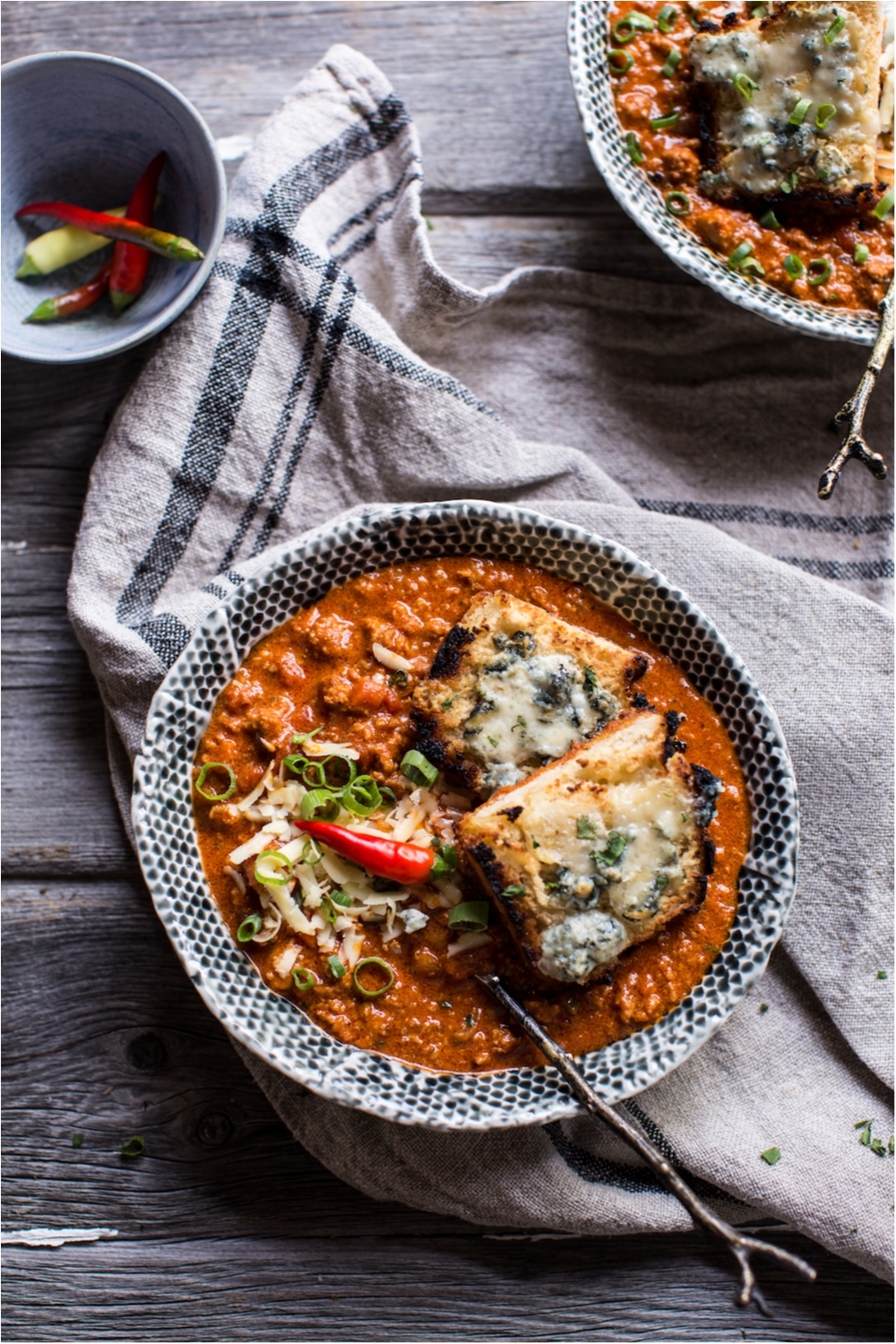 Oh, and another important note about this recipe? The blue cheese beer bread toast. Oh my gosh. You just cannot skip this toast. Beer bread is quite possibly one my favorite things to make and eat. Especially with chili. I have the best recipe on my blog, so check it out if you're looking for a delicious, simple and quick bread recipe! Top it off with some blue cheese… best thing ever. If you're not a fan of blue cheese, use cheddar, but I am definitely a fan! This bread just completes this cozy buffalo chicken chili.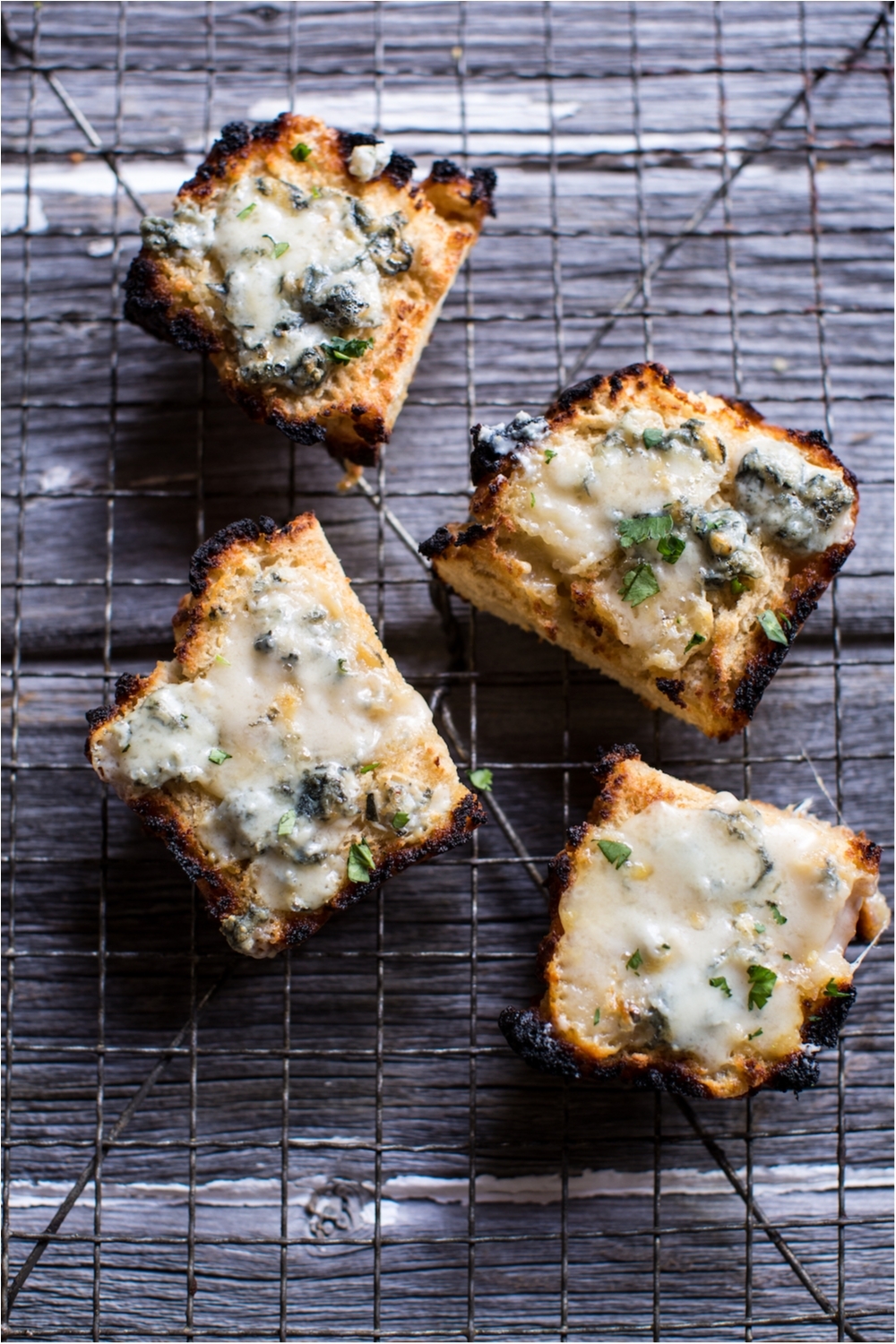 Honestly, doesn't this chili just look amazing? It really is — you will love it!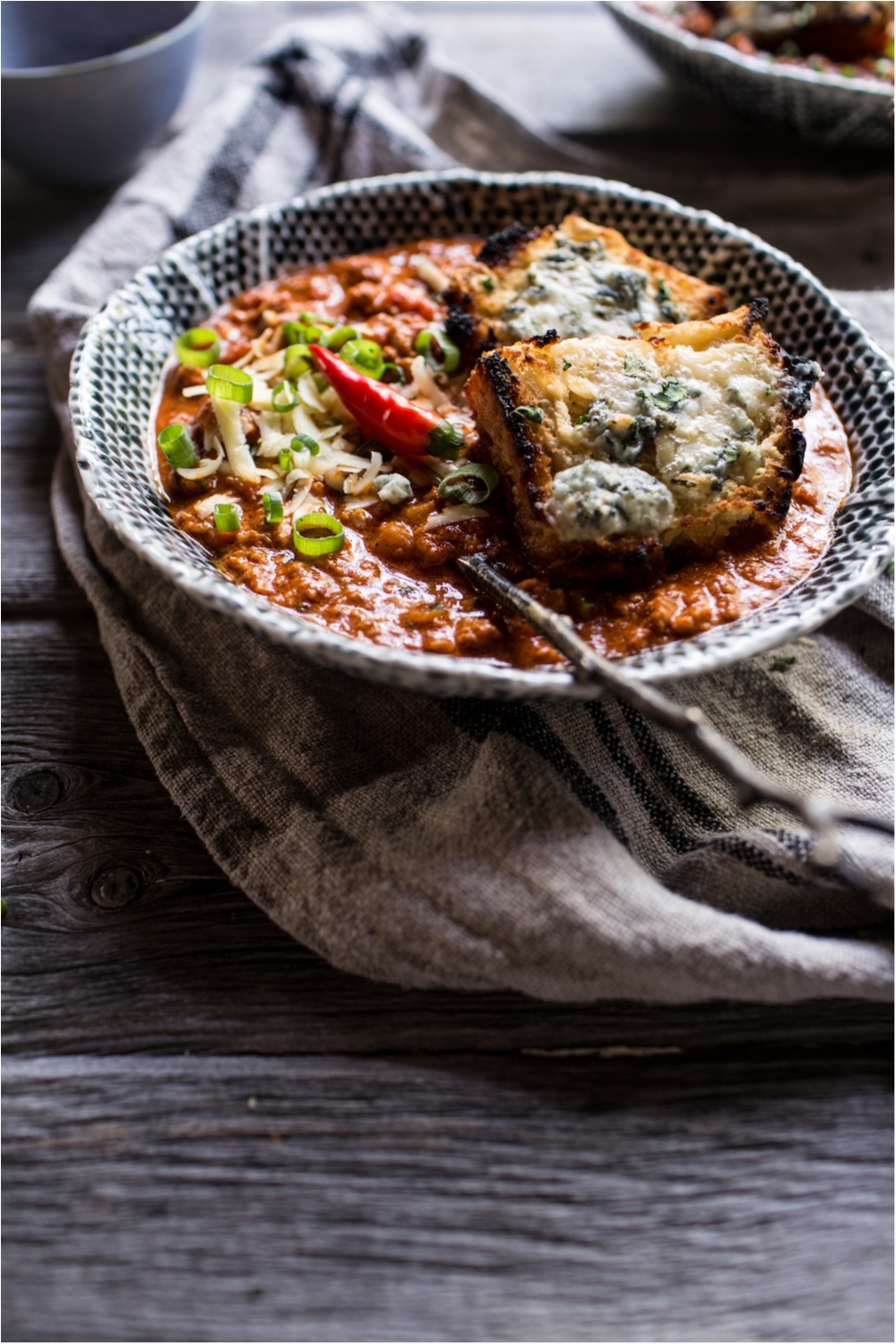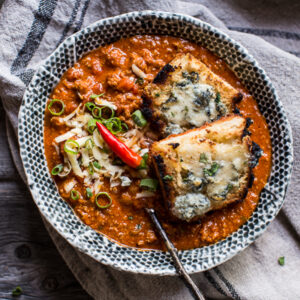 INGREDIENTS
2 tablespoons olive oil
2 pounds ground chicken
2 carrots, finely chopped
½ of a small onion, finely chopped
2 celery stalks, finely, chopped
4 cloves garlic, minced or grated
2 tablespoons chili powder
1 tablespoon smoked paprika
Salt and pepper, to taste
2 cups of your favorite beer or chicken broth
½ cup hot sauce + more to taste
1 (6 ounce) can tomato paste
1 (15 ounce) can fire roasted tomatoes, crushed
1 bay leaf
6 tablespoons butter
½ cup fresh cilantro, chopped
4 green onions, sliced
6 slices beer bread or your favorite bread
6 ounces gorgonzola or blue cheese, crumbled
6 ounces sharp cheddar cheese, shredded
INSTRUCTIONS
Heat a large heavy bottomed soup pot over medium heat and add the olive oil. Once hot, add the ground chicken and brown all over, breaking up the meat as you go. Add the carrots, onion, celery and garlic. Stir in the chili powder, smoked paprika, salt and pepper. Continue cooking until the onion is soft, about 10 minutes.
Slowly pour in the beer and hot sauce. Then add the tomato paste, fire roasted tomatoes, bay leaf and butter. Stir to combine and cover and simmer for 20 minutes or until ready to serve. Stir in the cilantro just before serving.
Meanwhile, pre-heat the broiler to high.
Place the slices of beer bread on a baking sheet and cover with blue cheese. Just before serving, place the bread under the broiler for 30 seconds to a minute or until the cheese is melted and bubbly.
To serve, divide the chili among bowls. Top each bowl with cheddar cheese and green onions and a piece of blue cheese beer bread.
Enjoy!