Poker Night at Home: A Favorite Holiday Tradition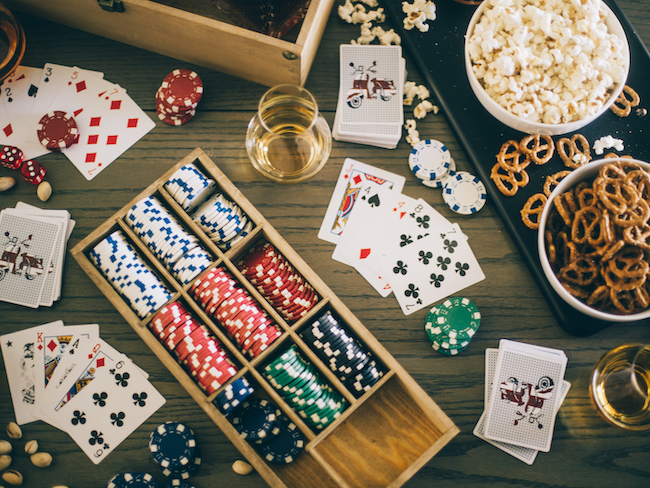 When it comes to the holiday season, it's the traditions that get me most excited. I love looking forward to the late night quirky game nights around the holidays. I'm a 90's kid, so we grew up playing Jenga, Uno, and Life.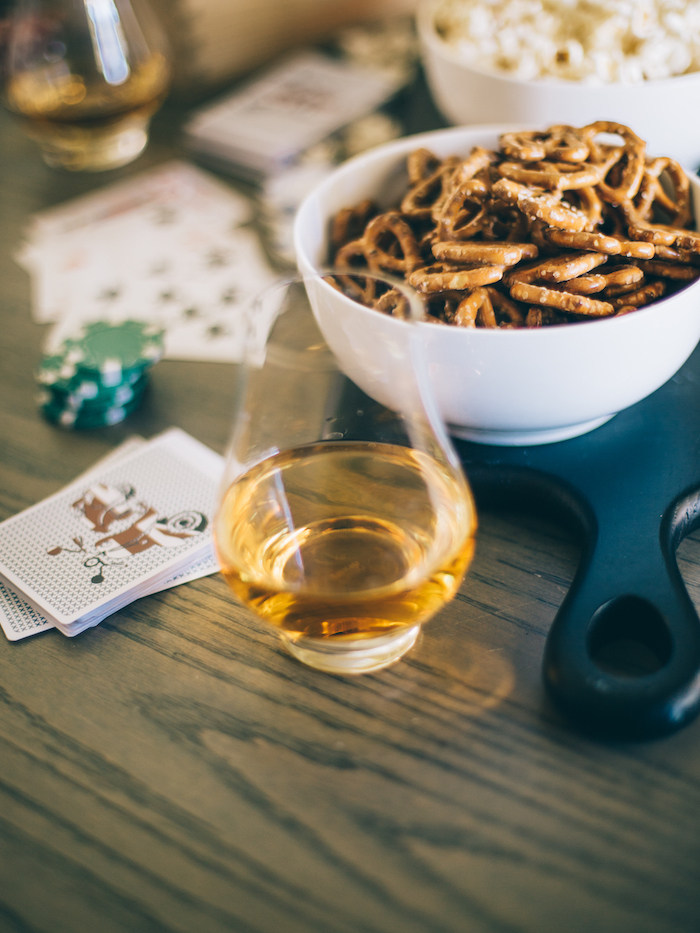 Now that I am adulting it up myself, Jared and I have started a few new traditions. The night we decorate the tree, we drink lots of red wine, make lasagna and then end it off with a game of Scrabble. Every few months, I still get together with my parents and grandparents for dinner and a poker game. Once in a while we head up to the mountains with friends and always break out a round of Old Fashioneds and Monopoly.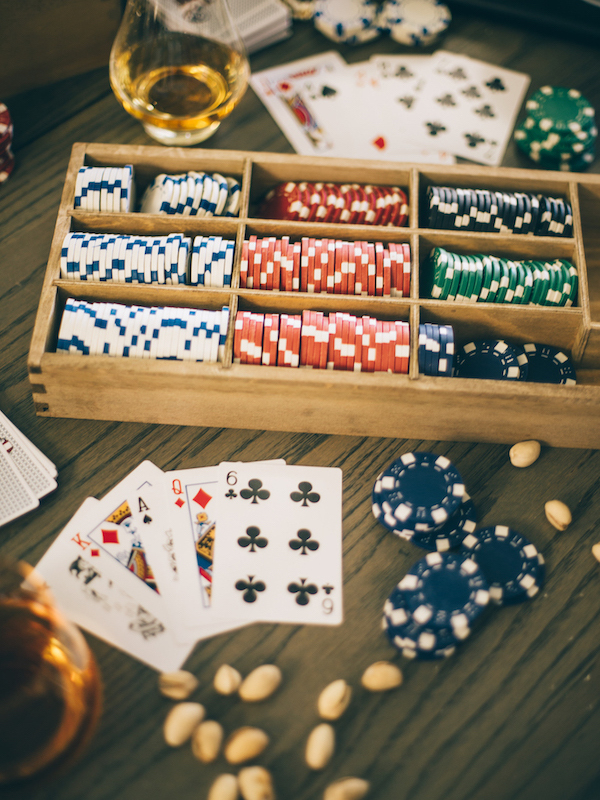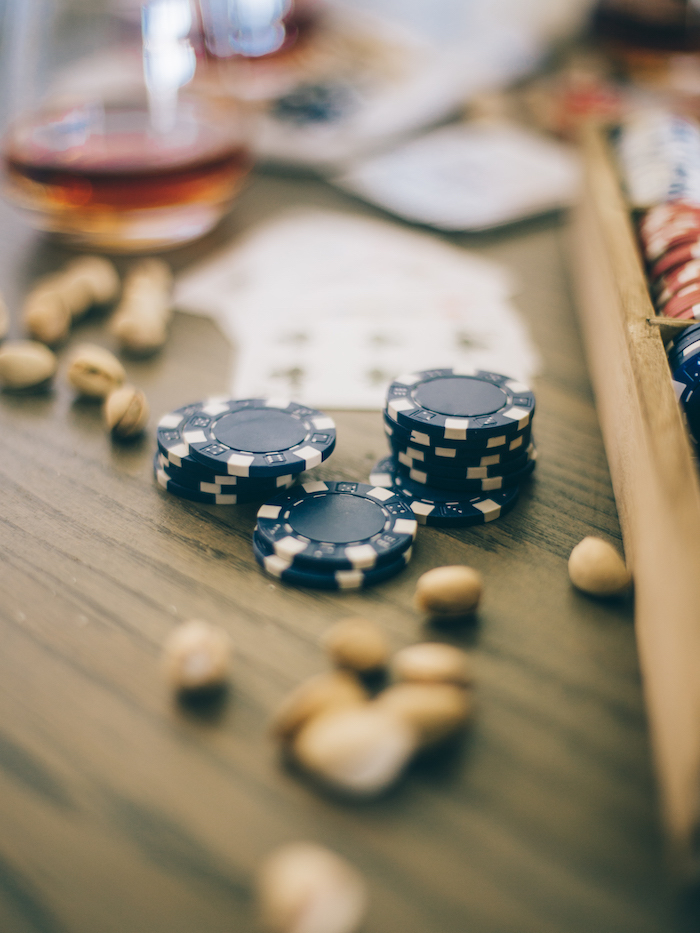 Some of my best memories around the holidays are staying up far too late playing poker and new board games. My parents taught us how to play lots of card games at a young age and I am so happy they did! Now that we are adults and carrying out our own traditions, I still think that nights like these where everyone is huddled around drinking whiskey, sharing stories and playing cards are so good for the soul. We can really engage with one another and totally put our phones down for the evening.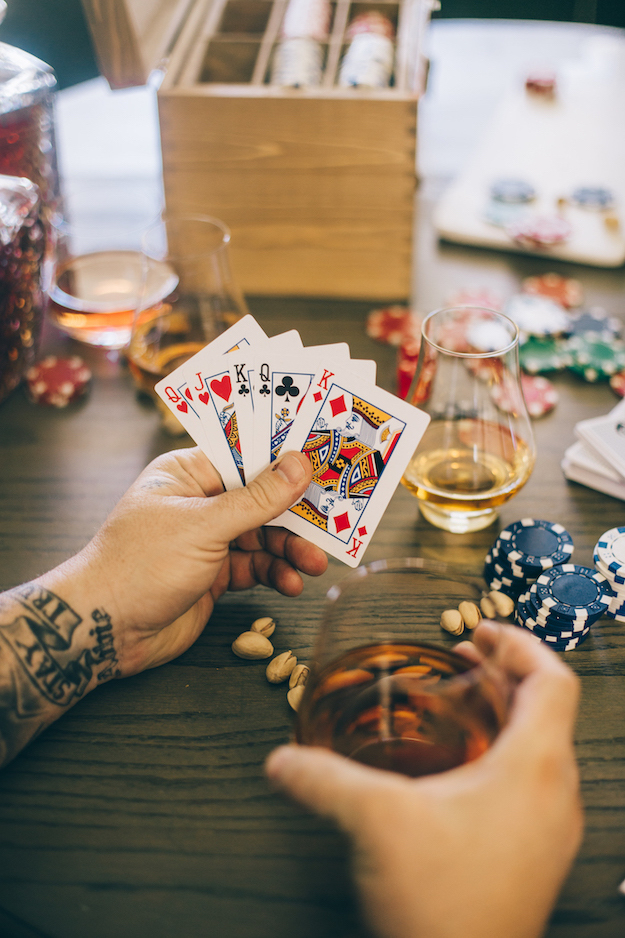 To turn your dining table into a poker night, be sure to grab yourself a good poker set. I love this True Brands Poker and Liquor Box Set because it's very chic and looks great in my living room when we're not using it. The box also carries our Fred Bottled Up Hooch Decanter full of whiskey… because no poker night is complete without whiskey!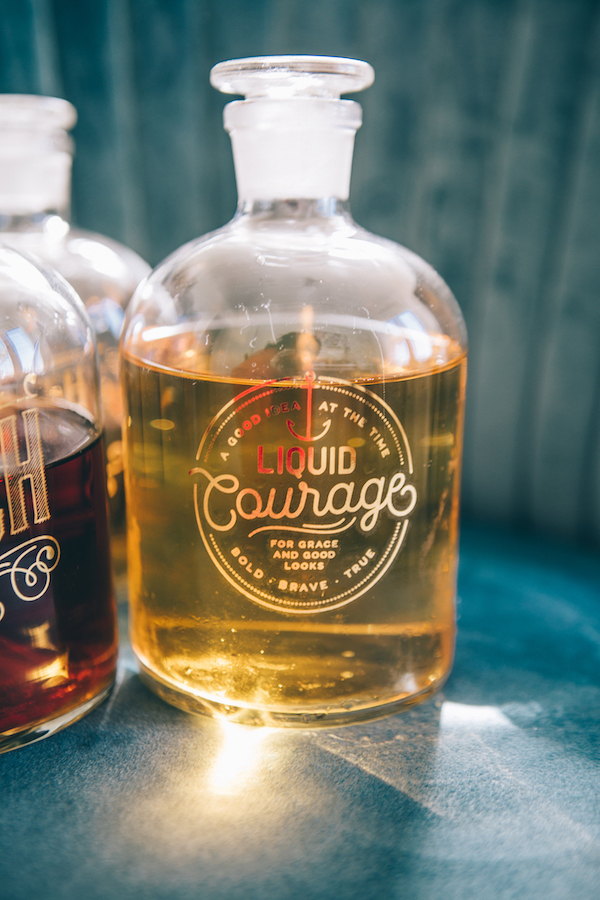 This poker set makes for such a great holiday gift for the gamer in your life! Be sure to stock up on plenty of snacks like popcorn, pistachios and pretzels to nibble on throughout the night. For extra ambiance turn on some old school tunes like earth, wind and fire or some Fleetwood Mac for a cozy, late night feel.