Our New Favorite Thanksgiving Tradition: Thankful Trees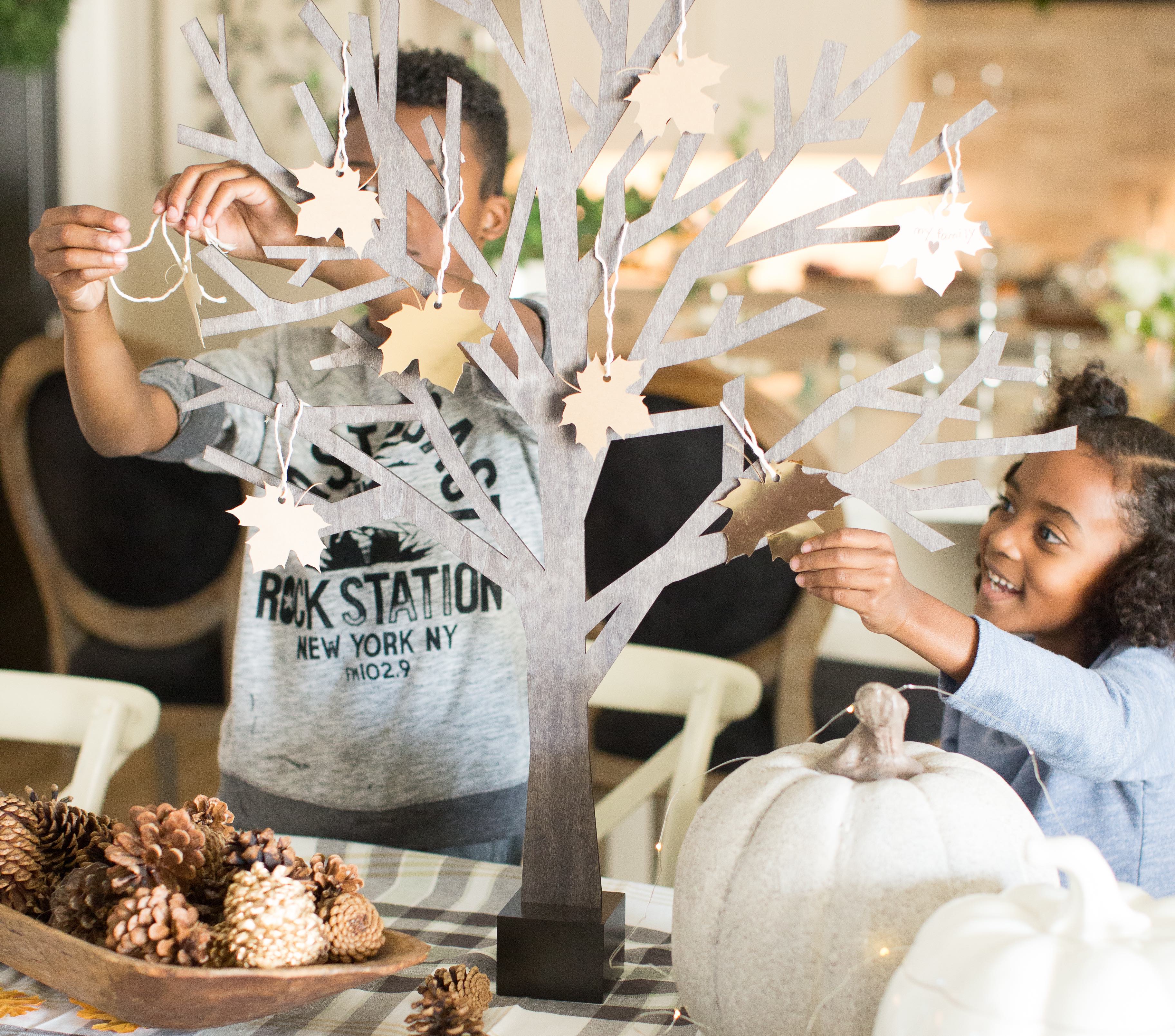 Traditions are one of those things that are so important to family structure. At times if feels like the might be the glue that holds your family together and sometimes those memories that you make each year can shape your family's stories for generations to come.
One of our favorite Thanksgiving traditions each year is to do a turkey bowl. My husband gathers up some of his good friends and they play in a tournament Thanksgiving morning at the local park. This year, we will be doing the same thing, except he will be taking my boys and they will play at a park a few houses down with some other dads. It's such a fun tradition to watch grow every year!
I'm never afraid to add new holiday traditions to the family so this year we are doing a Thankful Tree. If you're not familiar with a Thankful Tree, it's a tree that sits in the midst of Thanksgiving festivities, and as guests arrive, they are asked to write down what they are thankful for on a leaf and hang it on the tree. The "tree" can be anything from simple branches, make a wall hung tree made of paper, or this one from Design Ideas is beautiful and makes a big statement!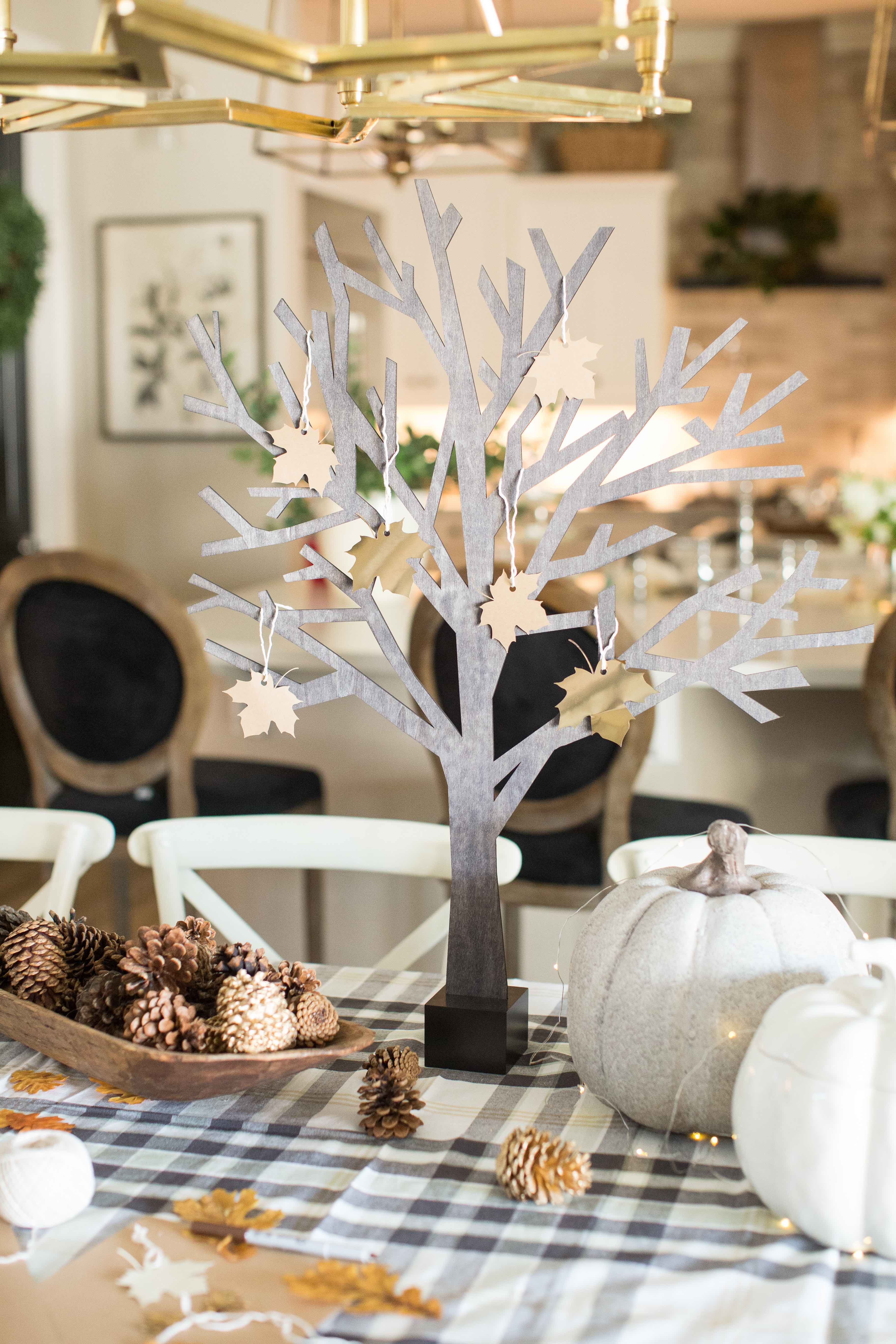 To make a Thankful Tree, you will need the following items:
10-20 die cut leaves
String or ribbon
Hole punch
Pen
Tree and/or branches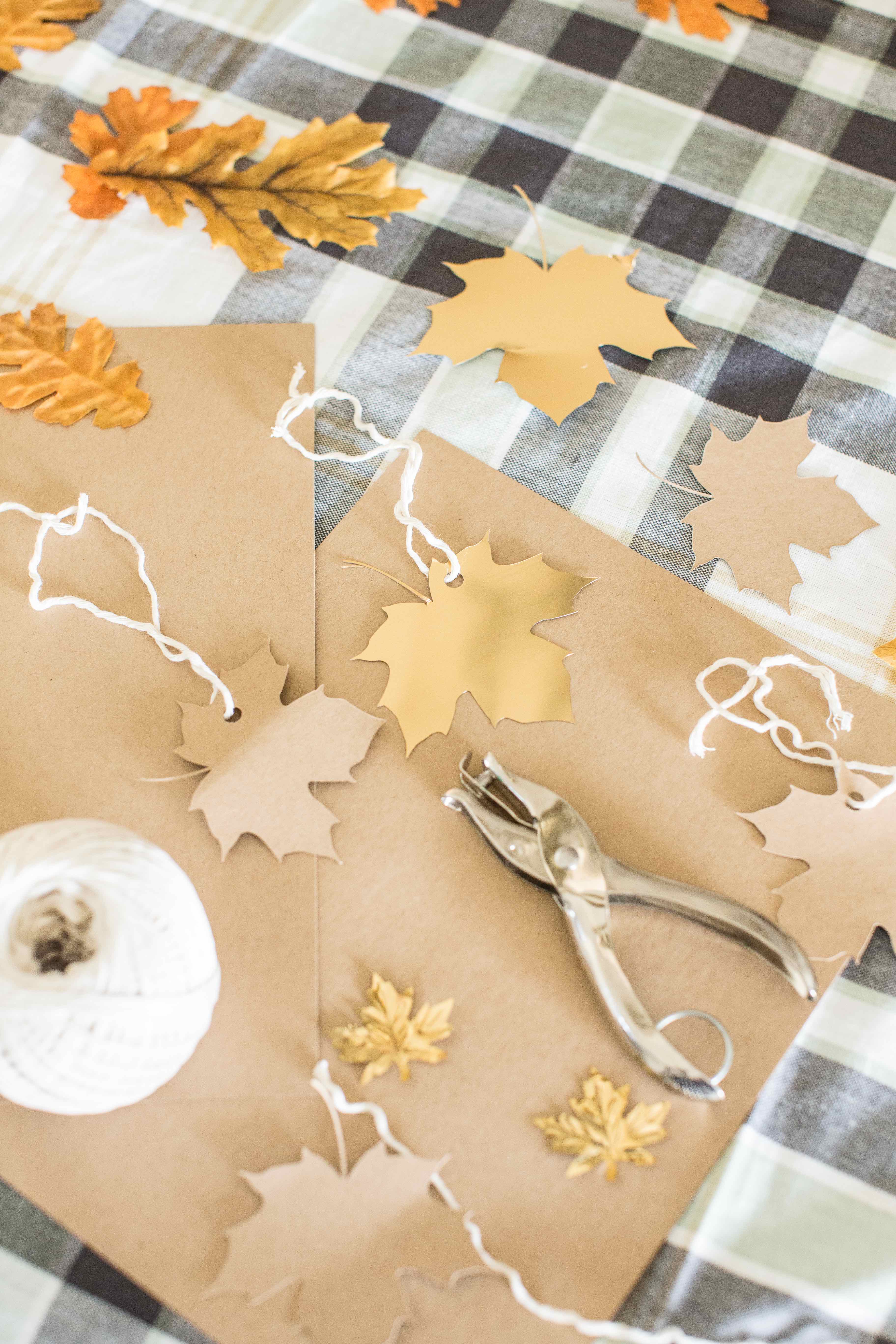 First, I cut out leaves using our craft cutting machine, but you can purchase them pre-made at your local craft store. Then, I had the kids write a few "ideas" so it could get our guests thinking what they were thankful for.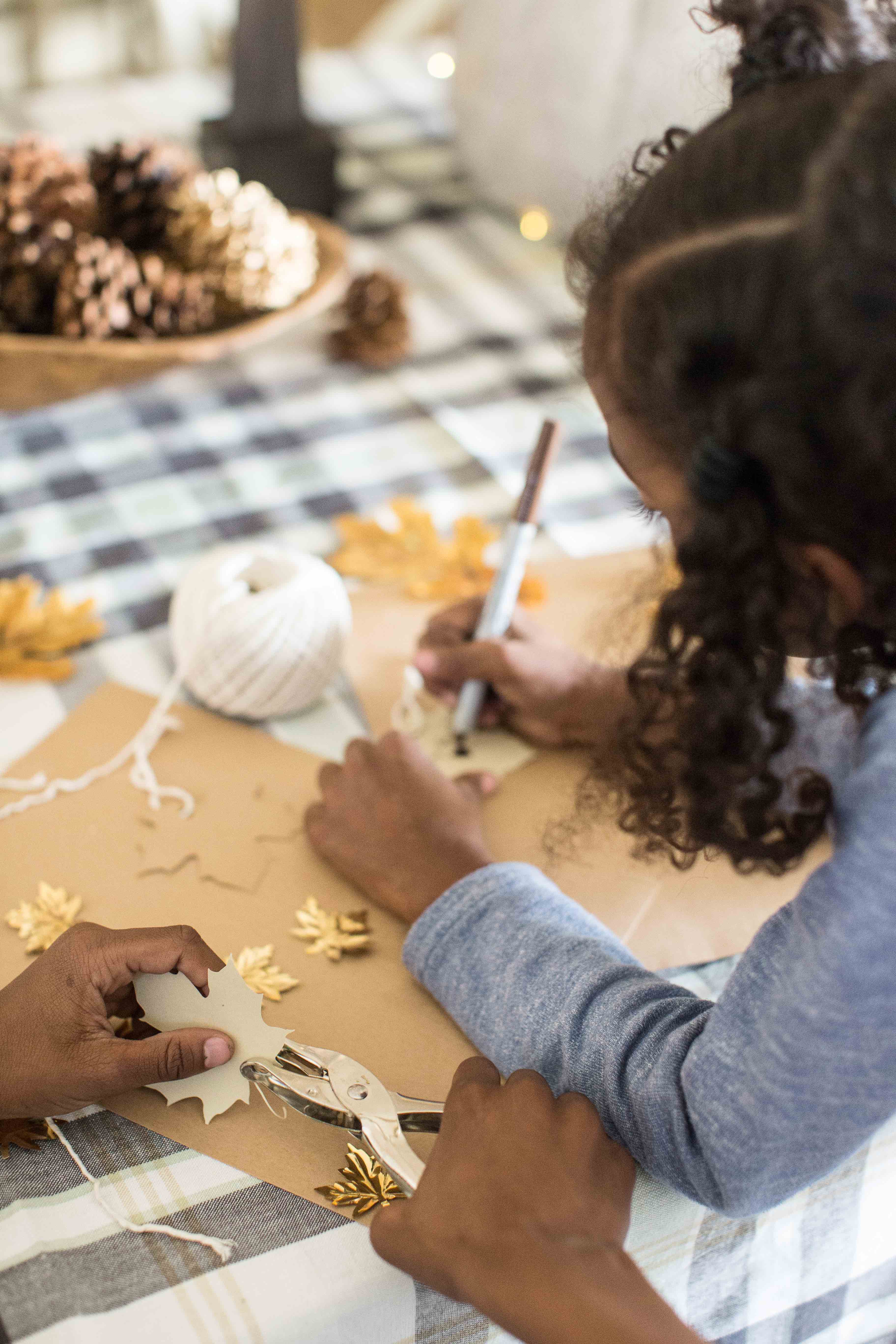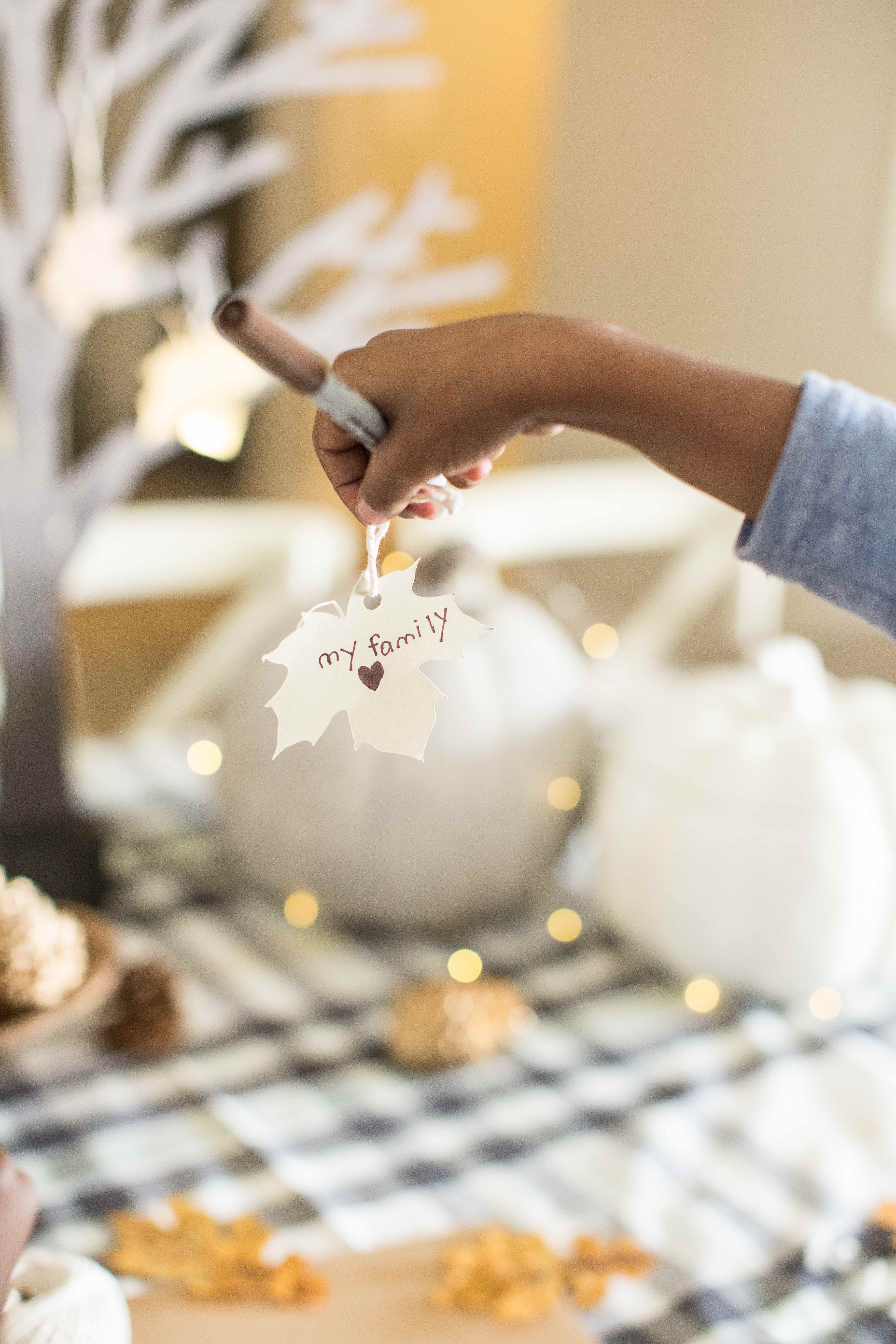 Next, the kids helped string each one of the leaves with ribbon…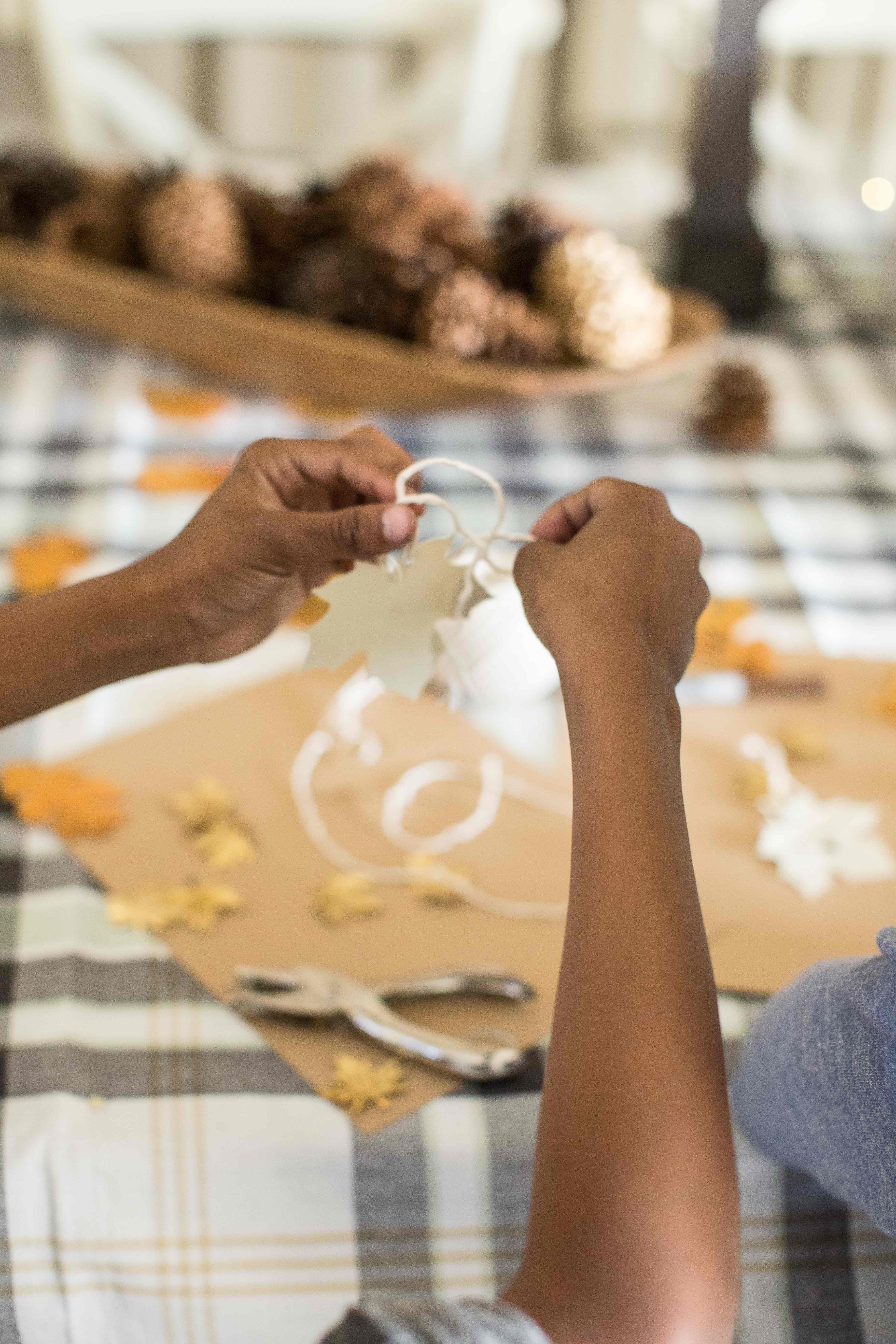 and hung them up for everyone to enjoy!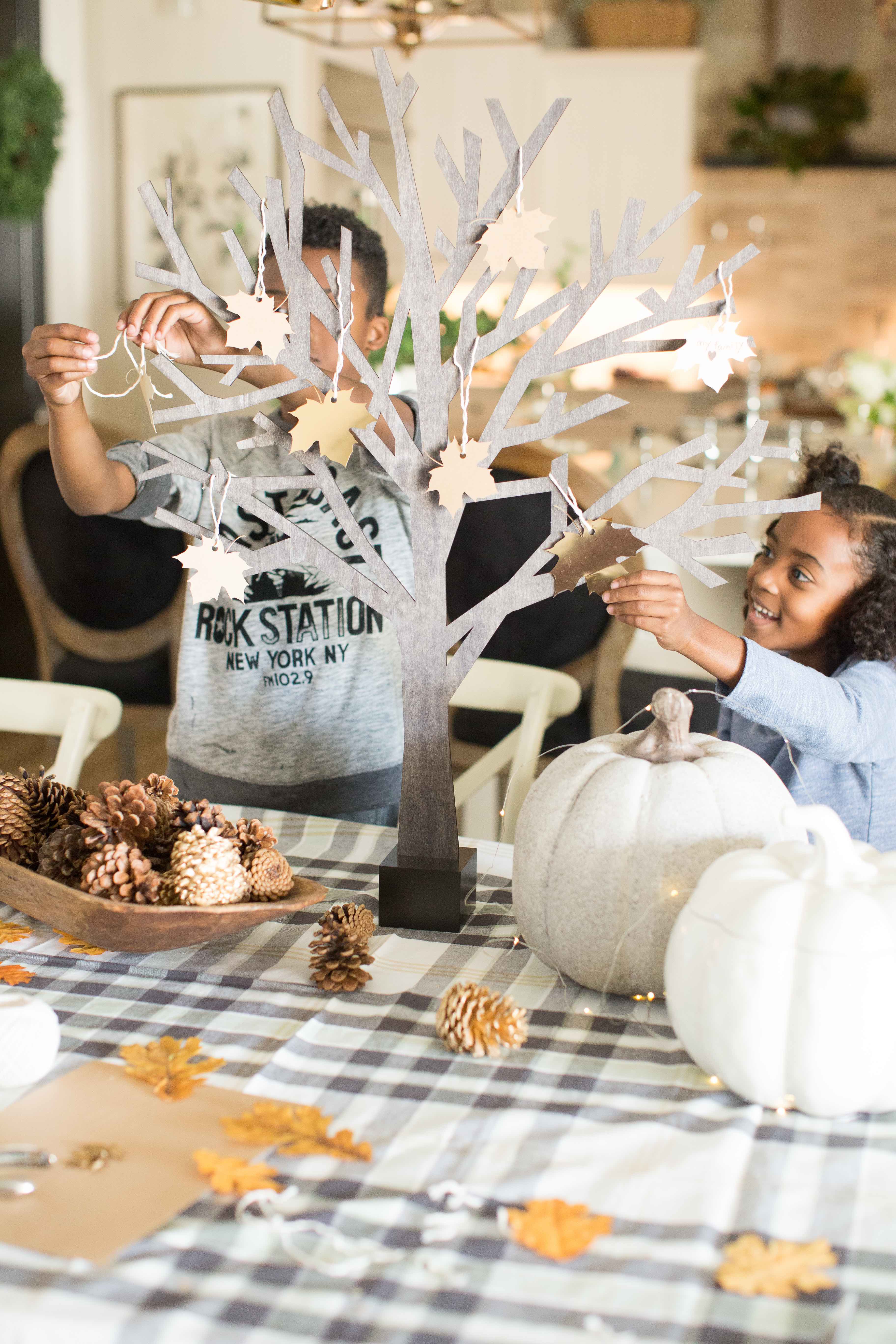 You can leave a basket of blank leaves at the front entry or even at the buffet table and as guests arrive, ask them to participate. It's awesome to see what everyone is thankful for! It's such a simple Thanksgiving craft!