Make Your Family Taco Night a Fiesta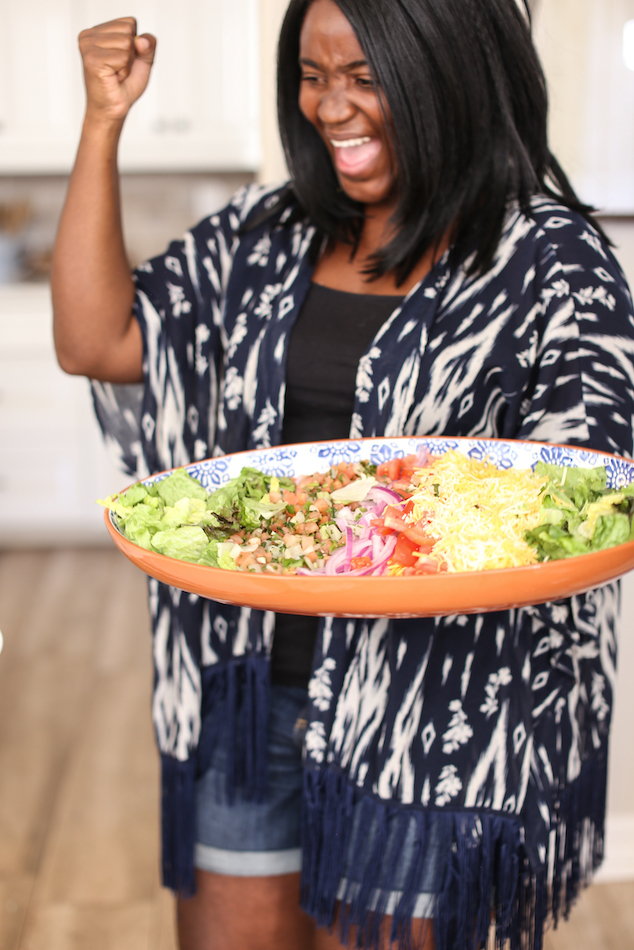 Taco Night just might be the new American tradition and this family is on board! Growing up in Phoenix, Mexican food has always been top notch. You can't find a better taco than at some of the most authentic Mexican restaurants here in town. But come Tuesday night, families all over the U.S. declare it Taco Tuesday and so do we! I'm not sure if it's because tacos are SO easy to make and we're just lazy, or if we just REALLY love tacos, either way, in our house it's always our favorite night.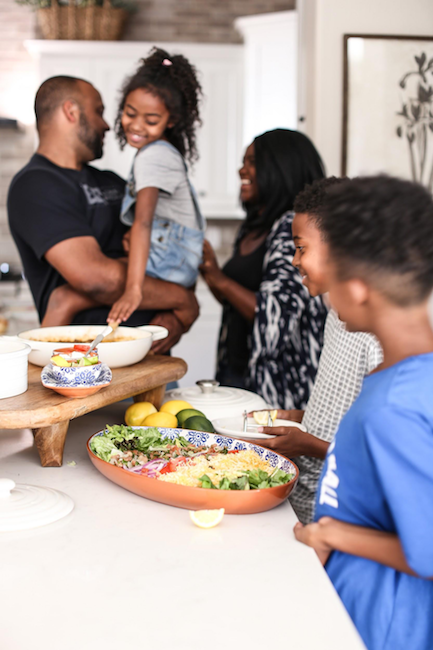 Our setup is pretty simple, I cook, they eat. But 9 times out of 10, we have simple ground beef tacos. The secret for the most delicious flavorful taco meat is to let it cook slowly for about an hour or so. I love using a wide enameled cast iron braiser like this beauty from Le Creuset. Just like any other meat, you sear it on high and then let it slow cook with homemade taco seasoning. The wide base and handles make it easy to move and easy to serve!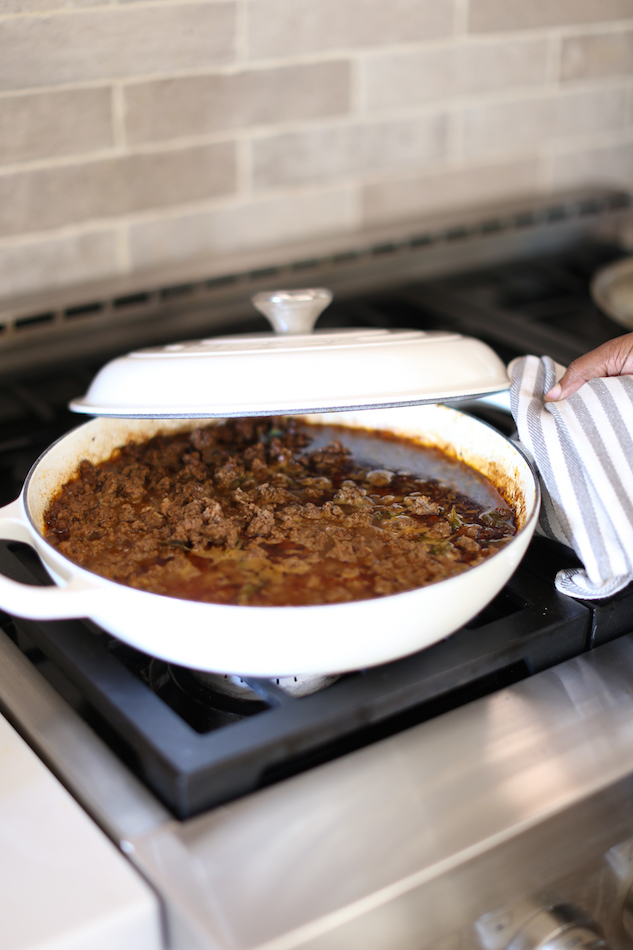 I honestly think this taco night aroma will be a core memory for my kids for the rest of their lives!!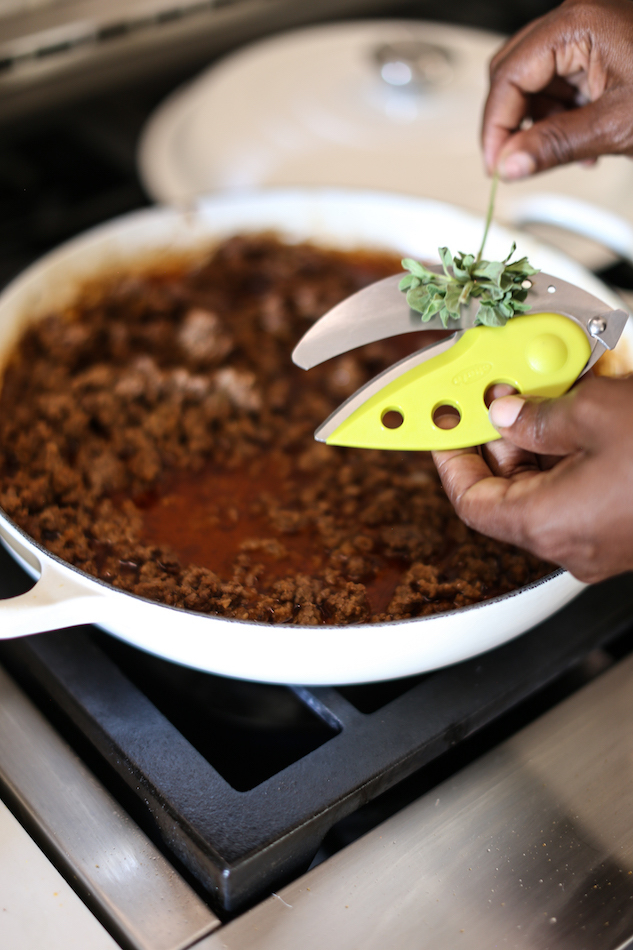 I also snip some fresh oregano from the garden and add it directly to the meat using my Chef'n Looseleaf snipper. The little holes are perfect for stripping herbs like oregano and thyme.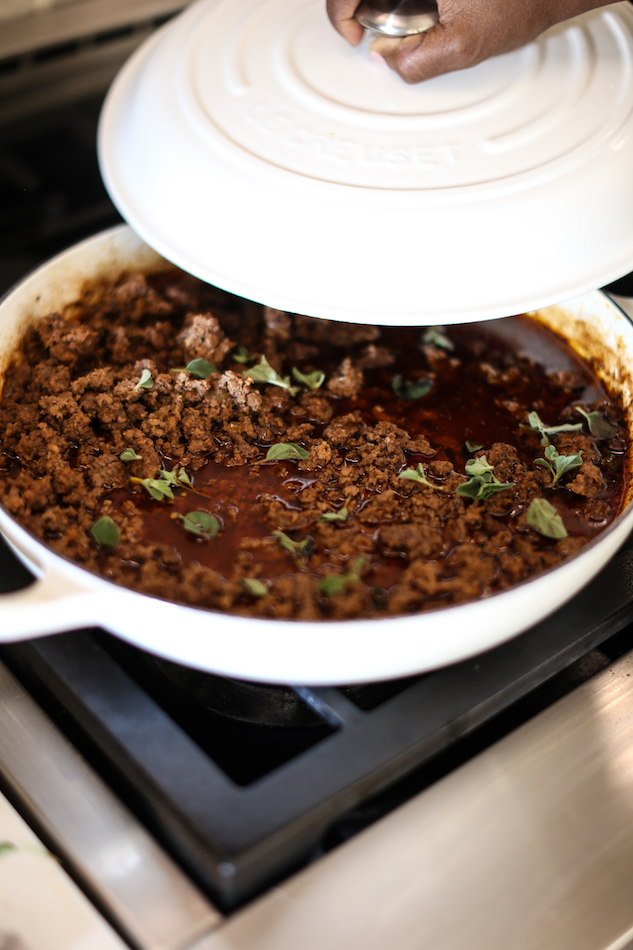 While the taco meat is simmering on low, I like to get all the toppings chopped up and ready to eat. A big oval platter with a raised lip is best for lettuce, cheese, pico and onions! This way nothing is falling of the sides as everyone builds their tacos!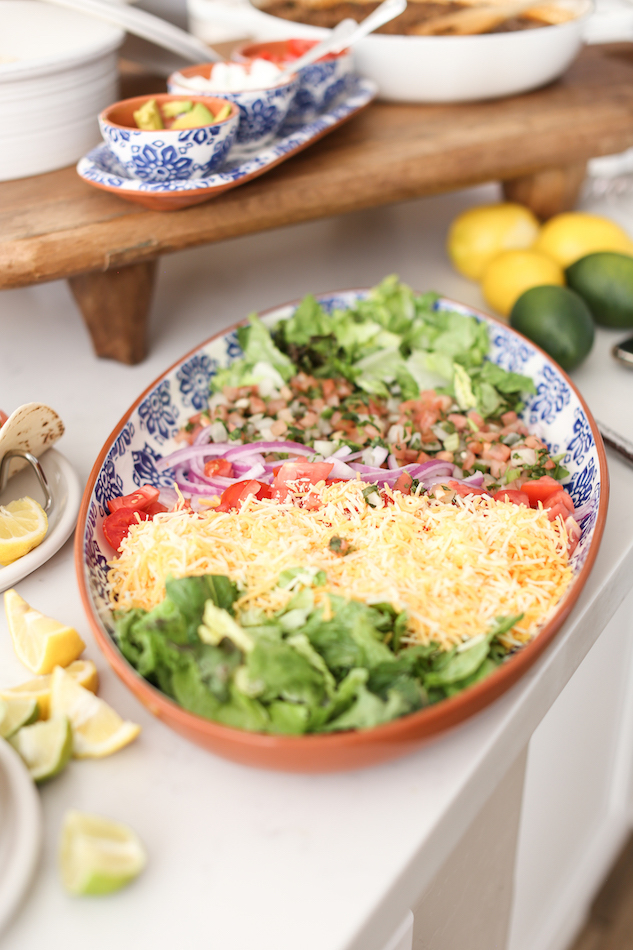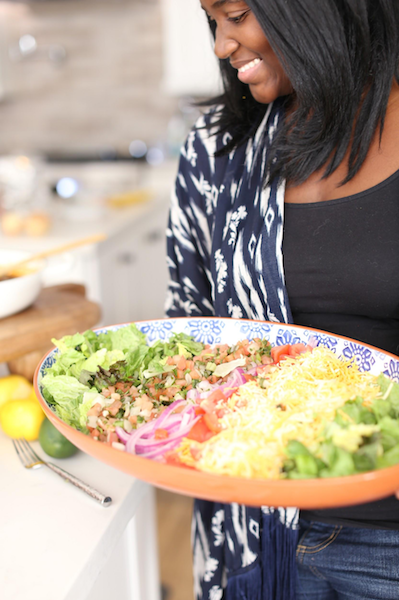 I keep sour cream, avocado and extra tomatoes in matching small bowls for easy access!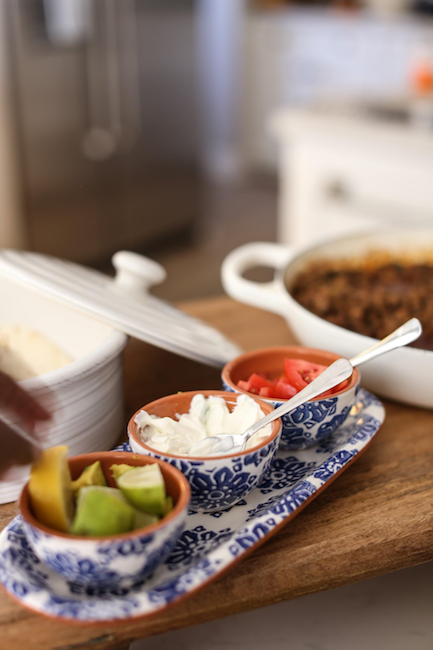 We have a few avocado lovers so I always cut some up. Using this Chef'n Avoquado™ 4-in-1 Avocado Tool makes avocado cutting a breeze. You can use the long blade to cut around the avocado, and the flexible top to remove the pit and to scoop out the inside! Genius!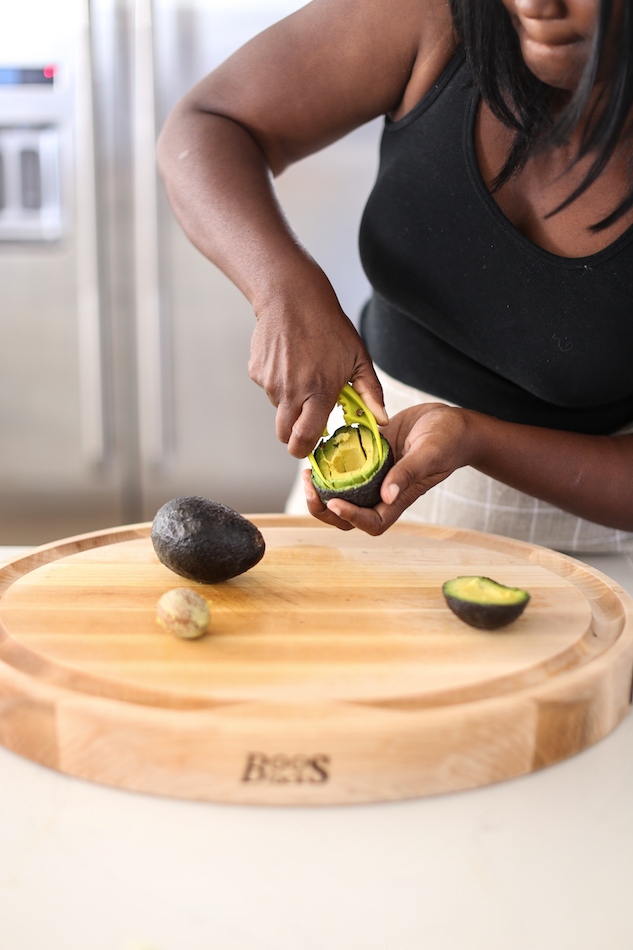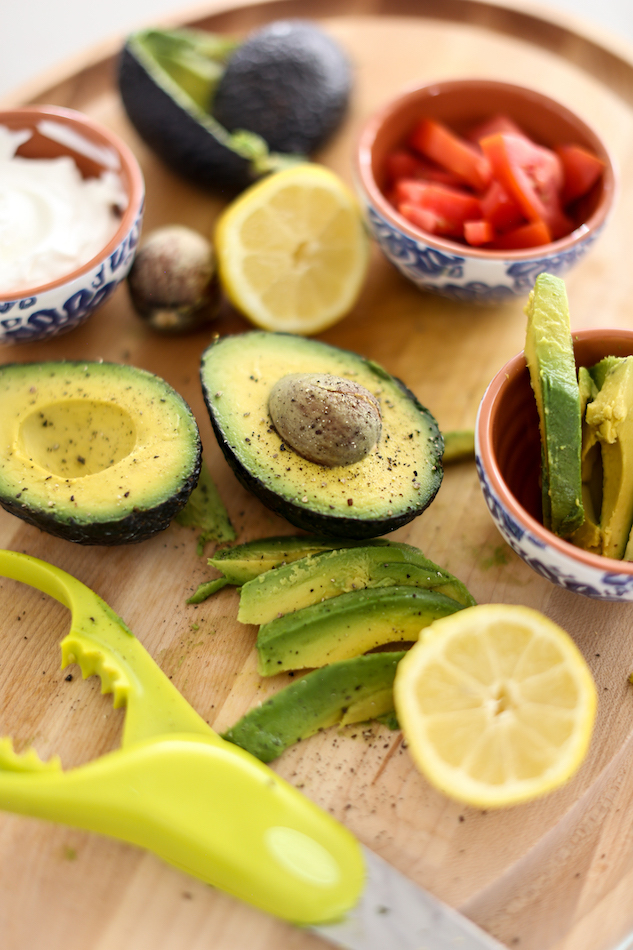 In our house you're either a crunchy taco lover or a soft taco lover. I'm all for that crunchy taco, but for the ones in my house who love a nice warm soft taco, we found THE perfect little appliance to join us for taco night. This tortilla warmer by Nuni, is the best thing ever. Like a toaster (but for tortillas) you load up to 6 flour tortillas into the slot, push it down and set it to whatever ever warmness you prefer 1-5 with 5 being the warmest and slightly crispy. Once the tortillas are done you will hear a beep and you flip them down to remove and enjoy!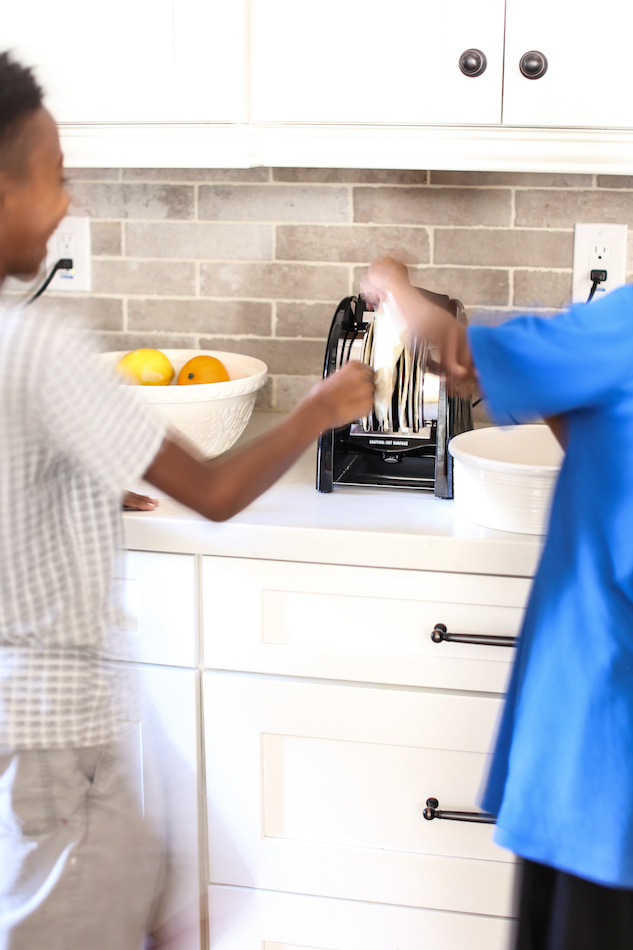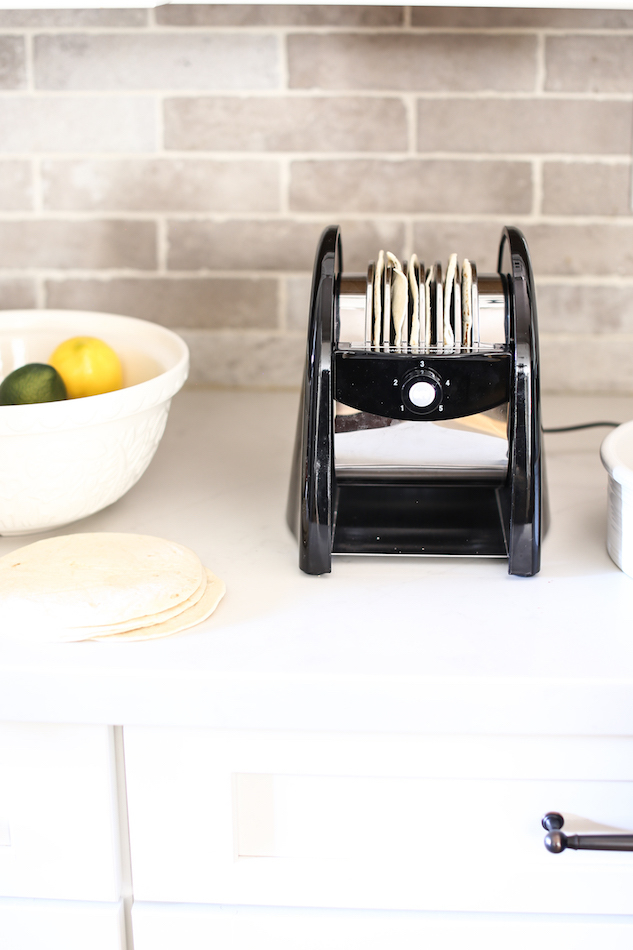 With warm tortillas ready to go, the kids can easily build their own tacos using a taco holder.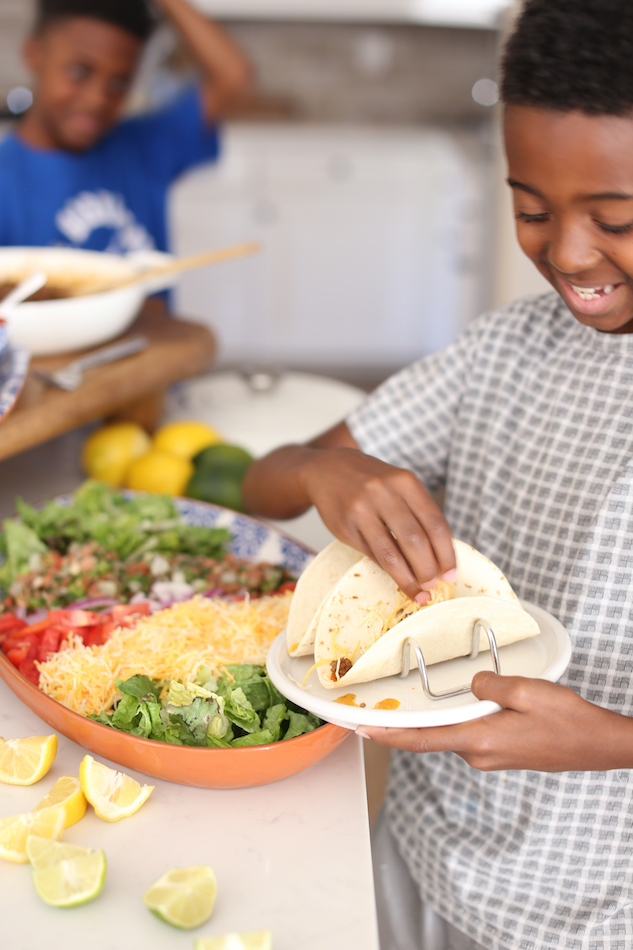 After that it's all fun! Are you a taco night family? Is it steak, chicken or beef for you?