Organize Your Shoes Like a Pro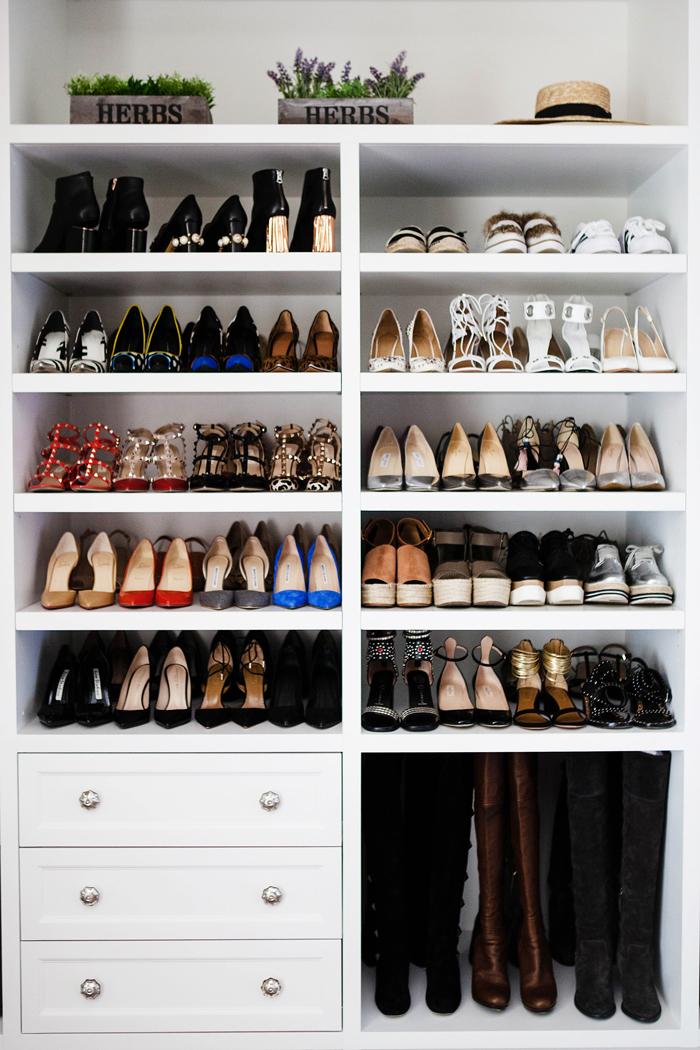 Shoes, shoes and shoes. I don't think there's anything in my closet I love more than my shoes.
And just like the rest of our wardrobes, there are "shoe seasons." I'm into smoking slippers right now (maybe a little OBSESSED!), which are great year round, but with spring around the corner, it's that time to play like Goldie Hawn and Kurt Russell in 'Overboard' and move the booties and over the knee boots to the back, and bring the sandals, slip-ons, and open-toe heels to the front of the show.
What's a girl to do to organize all her beautiful shoes? Well, first, you don't need to have a built in closet to have the most organized shoes and the other good news is, all the same tips apply for any clean, bright, organized shoe space.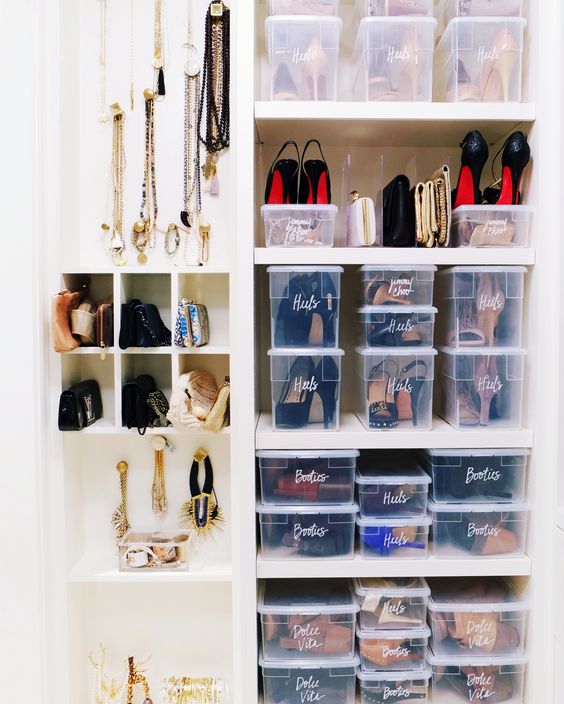 1. The first step to organizing your shoes is edit, edit, and edit again. Using the Kondo Method, if it doesn't bring you joy, toss it or donate it.
2. Next, organize shoes by category, grouping like shoe types together, including flats, heels, smoking slippers and booties. Organize each category by color, from light to dark.
3. What do you need and how many? Drop front shoe boxes and clear shoe boxes work like a charm. Consider shoe boxes and boot boxes for each pair and use tall shoe boxes for heels and booties. They're one of the best things EVER made out of plastic and uniform containers will transform the look of your closet.
4. Now, the fun part. Make a list and go shopping! Tough assignment, right?
5. Whether your style is open shelving or closed containers, organize your shoes by color, from light to dark. Point toes 'in' or 'out' to fit your needs (and shelves). If closed containers are for you, label the boxes to easily identify what's inside.

Not enough storage space? Create it!
Umbra Imelda Stackable Shoe Rack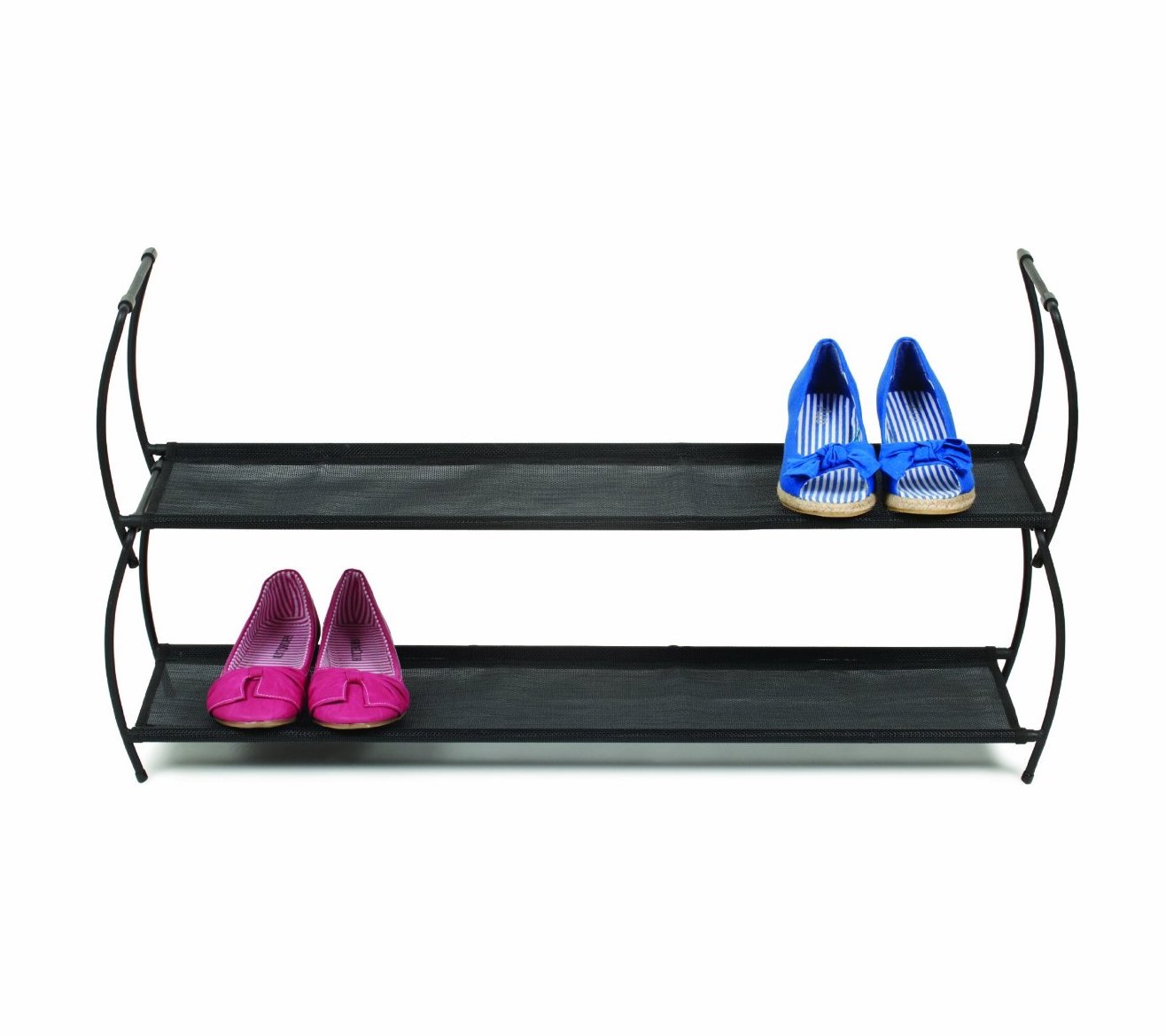 neatfreak! Harmony Twill Stackable 16 Cubby Shoe Rack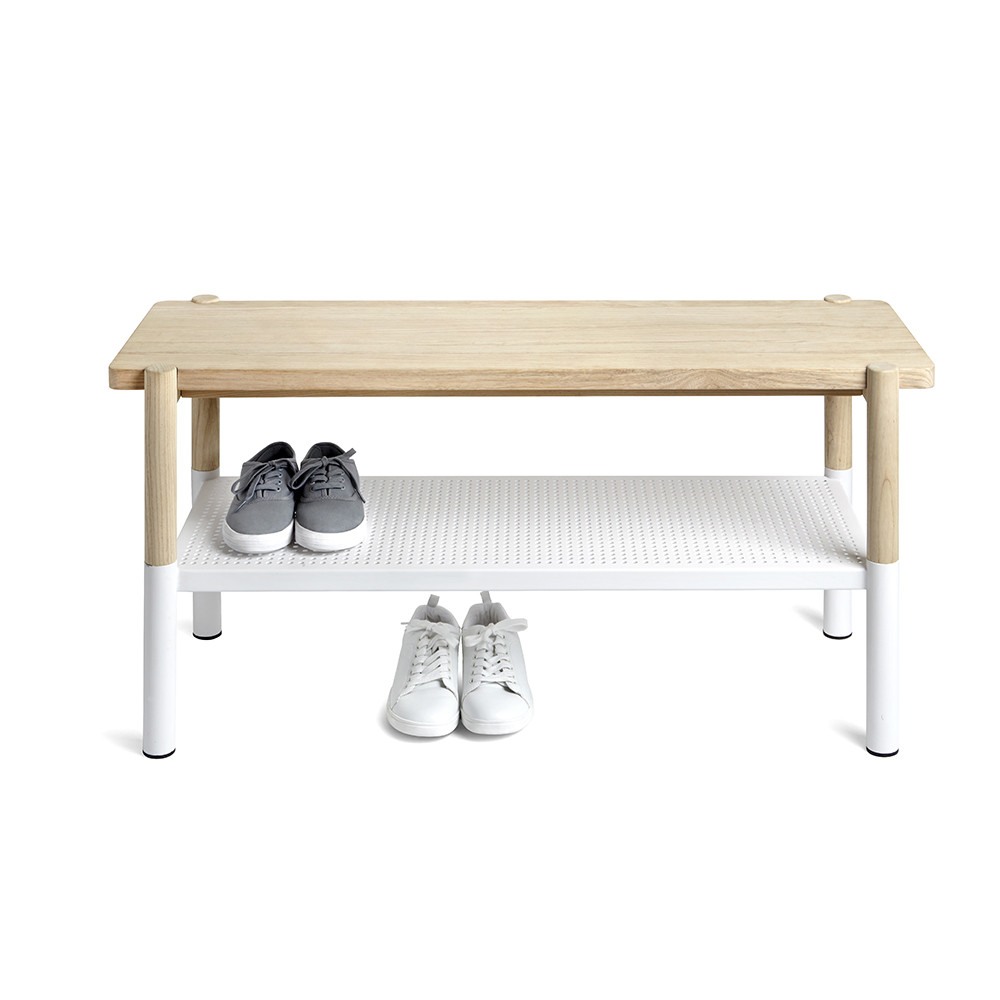 At the end of the day, organizing your shoes makes it easier to find things and gives you more time to do the things you like to do, which sure beats looking for those black flats when you're trying to run out the door.
xx, Deborah