Laundry Room Ideas That Will Make You Want to Do Laundry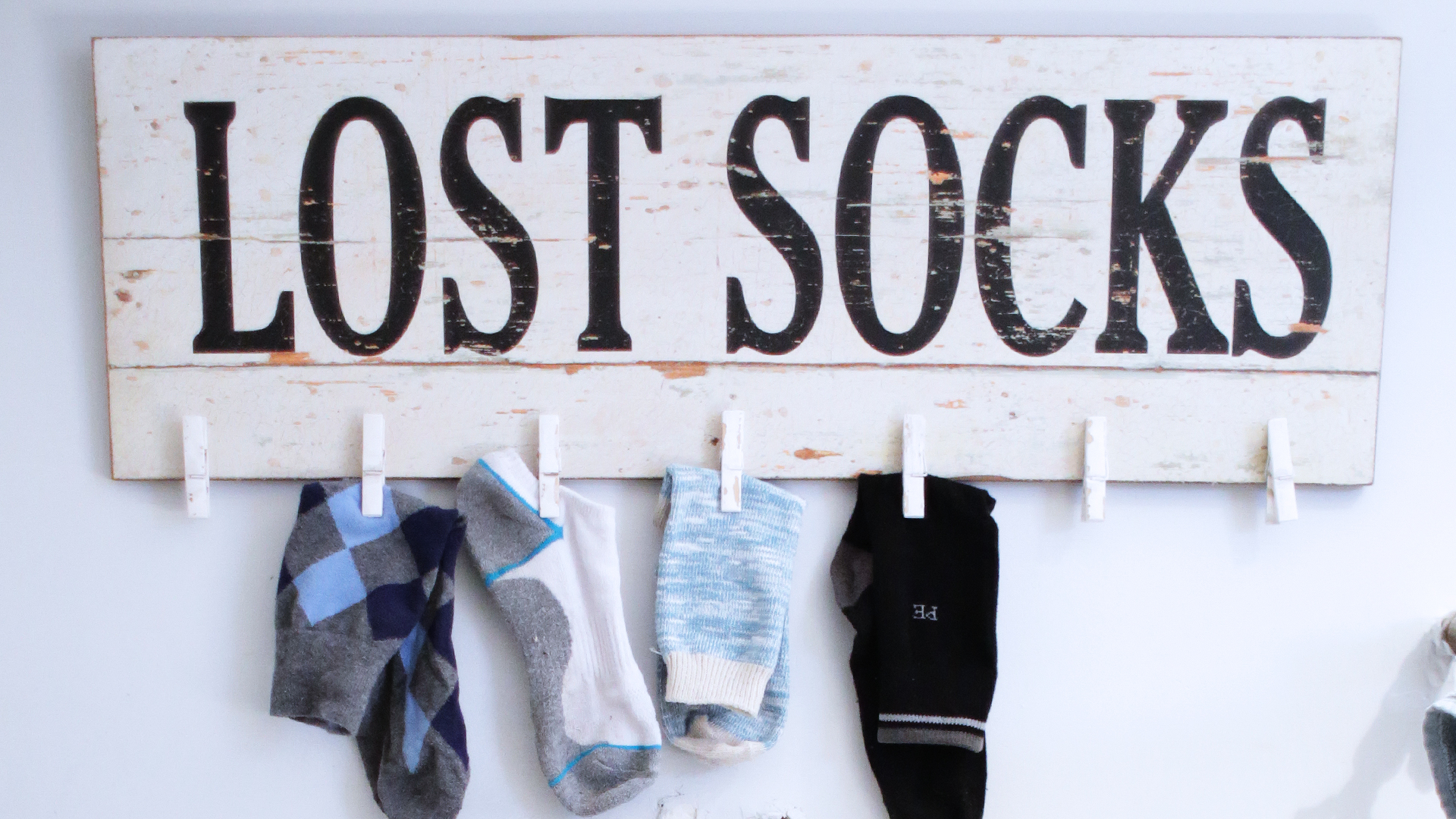 As a designer, I've heard for many years from my clients that they don't mind cleaning their houses as much after it's nicely decorated.
I can definitely attest to this in my own home, but I had somehow overlooked that my annoyance with the never-ending laundry was related to my laundry room being a total disaster! Literally, there were holes in the walls, cords hanging all over the place, dirt on the unpainted walls, a horrific utility sink and cabinets that were falling apart! I found myself grabbing the laundry out of the dryer and folding it in a place that was more aesthetically pleasing like the living room. I always knew the laundry room had potential so I finally decided to give it a makeover!!!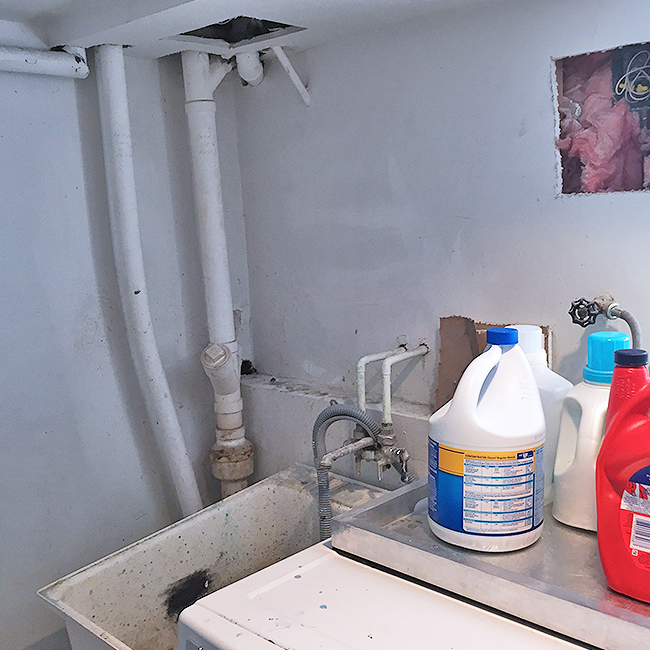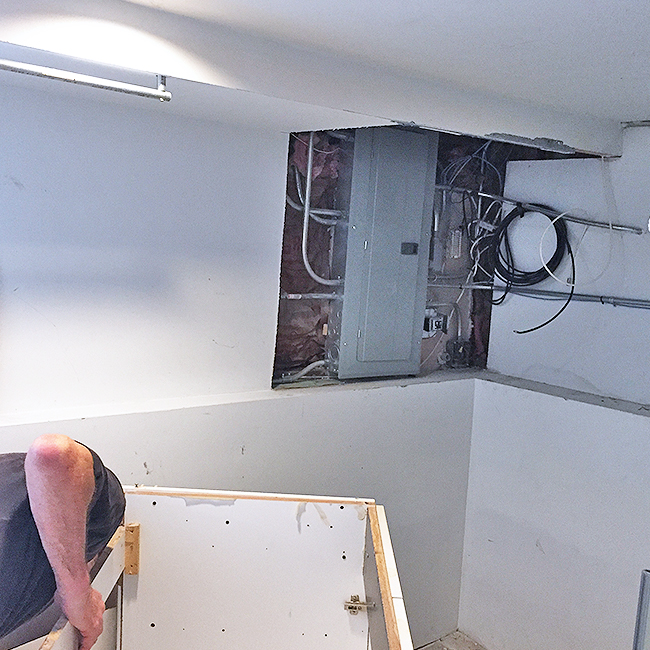 The first purchase I made for the laundry room was granite countertop from Menards. You'll never believe how lucky I got with this! I happened to be browsing and saw a few stock granite pieces leaning up against the wall. The space from the dryer to the wall was 8ft and when I measured the pieces at Menards, it was the exact size I needed!!! It would look like a custom countertop for only $199!! Next I chose the unfinished cabinets because they were cheaper and decided to have them painted and add beautiful hardware.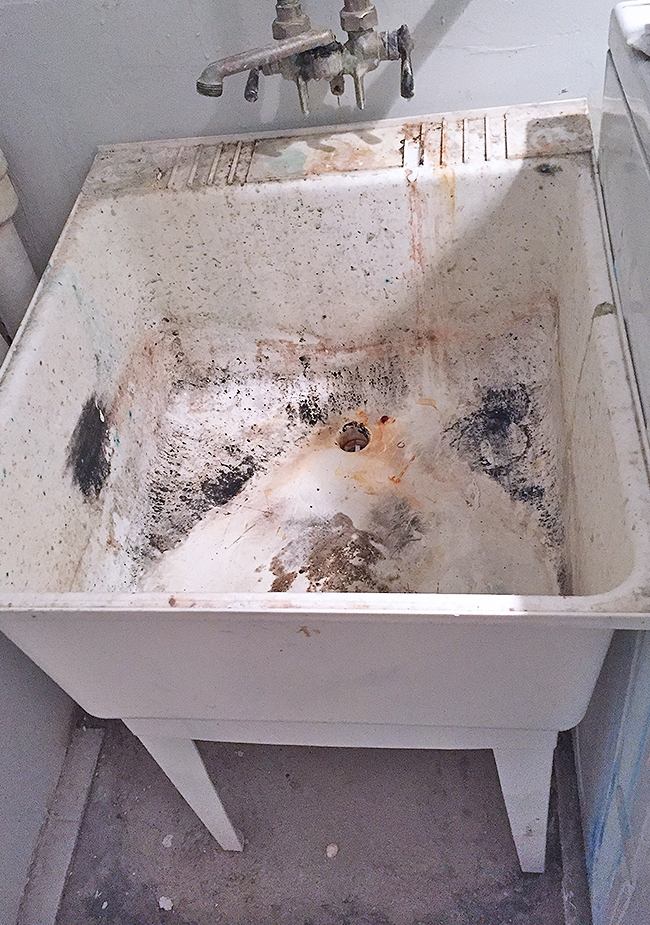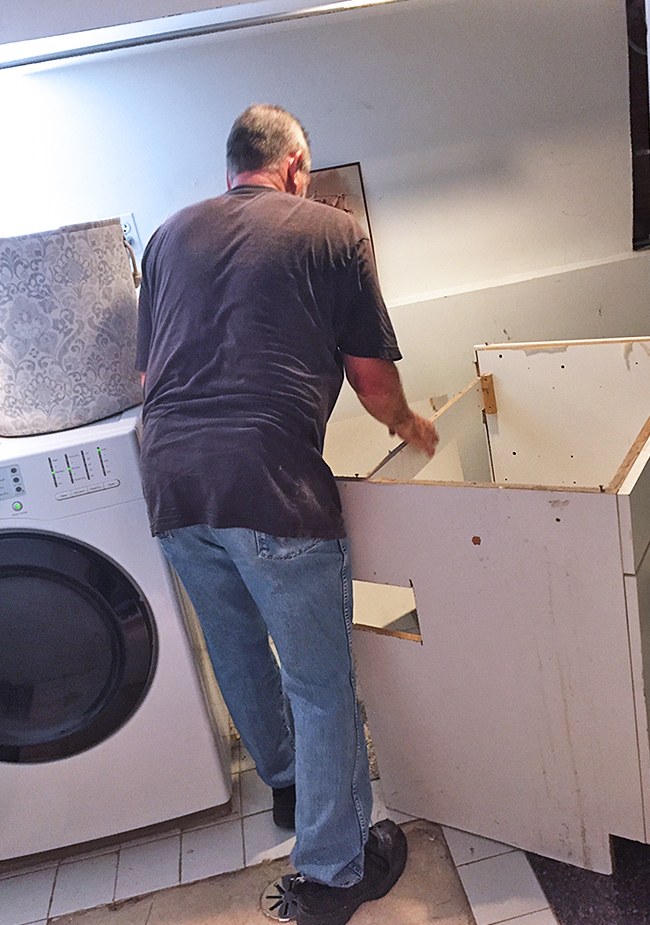 Our old utility sink was quite possibly the biggest eyesore in the laundry room, so swapping this out for a gorgeous stainless steel utility sink by Franke made a huge impact! My husband does work for this company so we ended up getting the sink for free! I hired a painter and handyman (my neighbor and secret weapon, Paul) to patch the holes, paint the walls, paint the cabinets, and install the countertop. Paul always gives us a great deal and is so efficient. I was loving how budget friendly this project was turning out to be.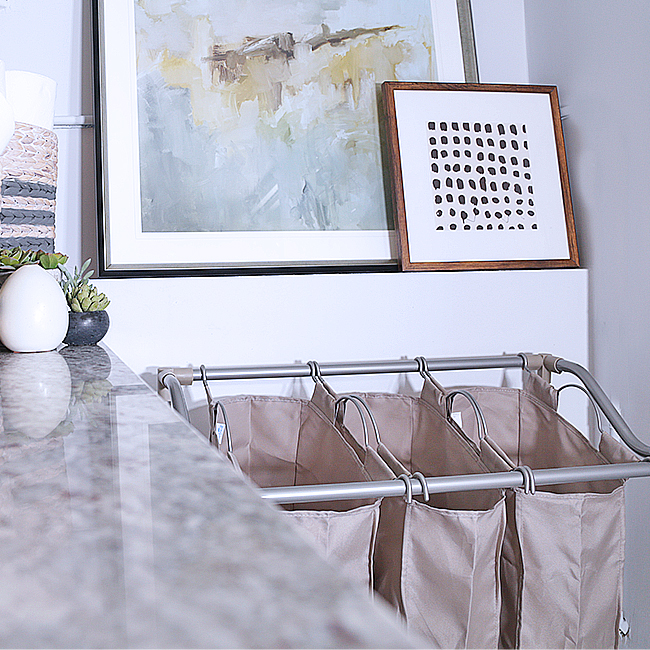 When all the labor work was done, I was excited to start accessorizing and decorating the space. I knew I would need a laundry sorter, a garbage can, an ironing board, hangers, stylish containers and some artwork! I decided to go with everfresh Deluxe Triple Laundry Sorter by neatfreak. It is so lightweight and easy to put together. The bags also have odor absorbing technology and I love that it has 3 compartments! I use one for lights, one for darks, and one for delicates! It wheels around the room effortlessly and looks so great!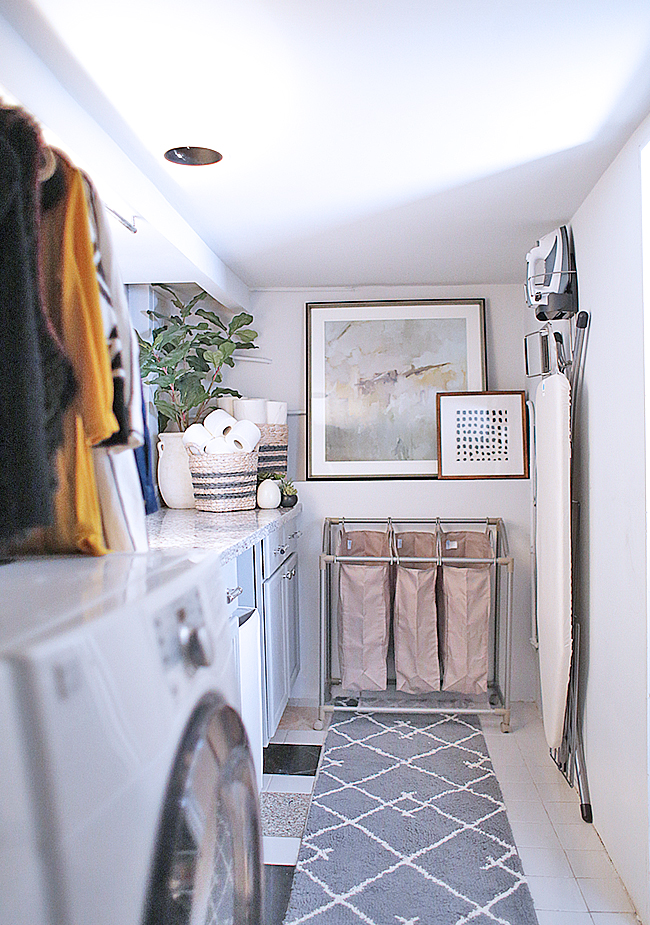 The garbage can that I chose by Brabantia is the most amazing shade of metallic matte blue. It's a show-stopper! It's literally the most beautiful garbage can I've ever seen and I love that it has a flat back to fit right up against the wall without wasting any space. It is also fingerprint proof! One of the best things about it is that the bags never loosen and fall into the can even when I throw something heavy into it. I love that!!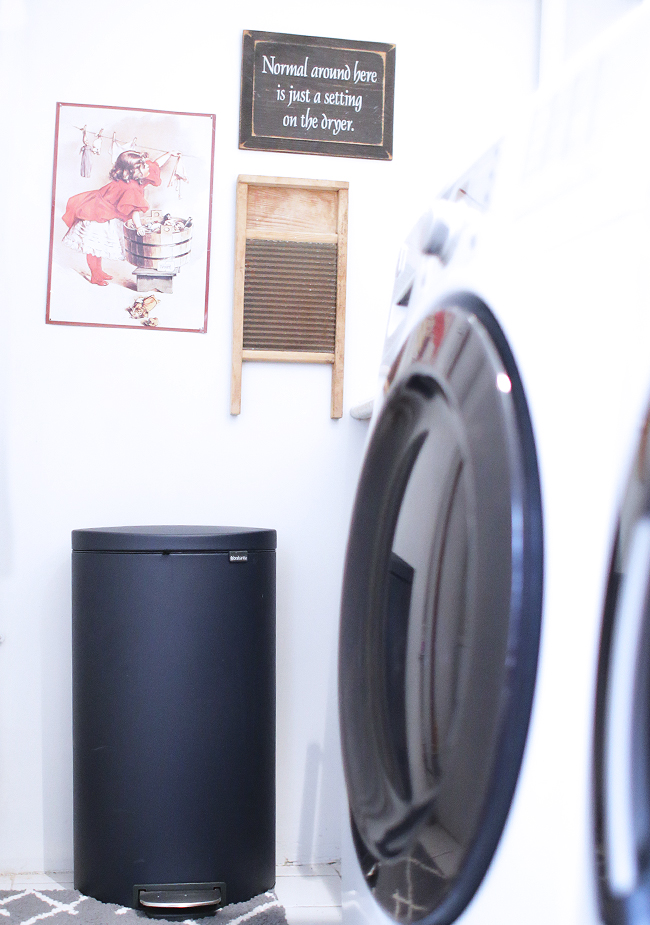 The ironing board, also by Brabantia is made to last! This thing is so high quality and doesn't look like your average ironing board. My mom said it was the most expensive looking ironing board she's ever seen! When ironing, the board does not wobble around like almost every ironing board I've used, and the pad on top is so thick and luxurious. My 3-year-old daughter climbed up on it and said she wanted to sleep on it!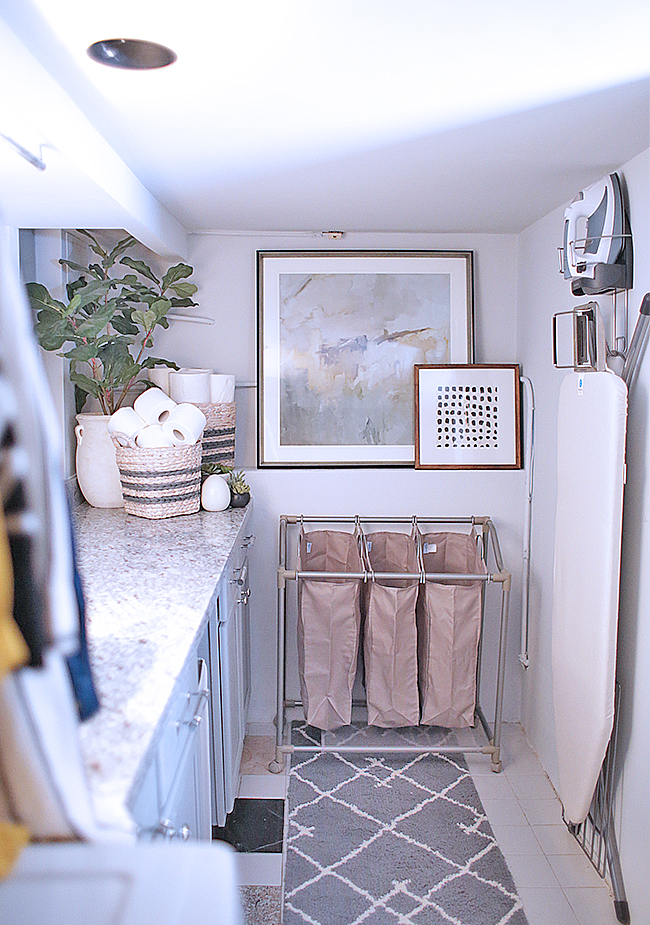 It hangs so beautifully on the wall like art and takes up no space. I love how it hooks onto the Brabantia Iron Store and that everything is organized.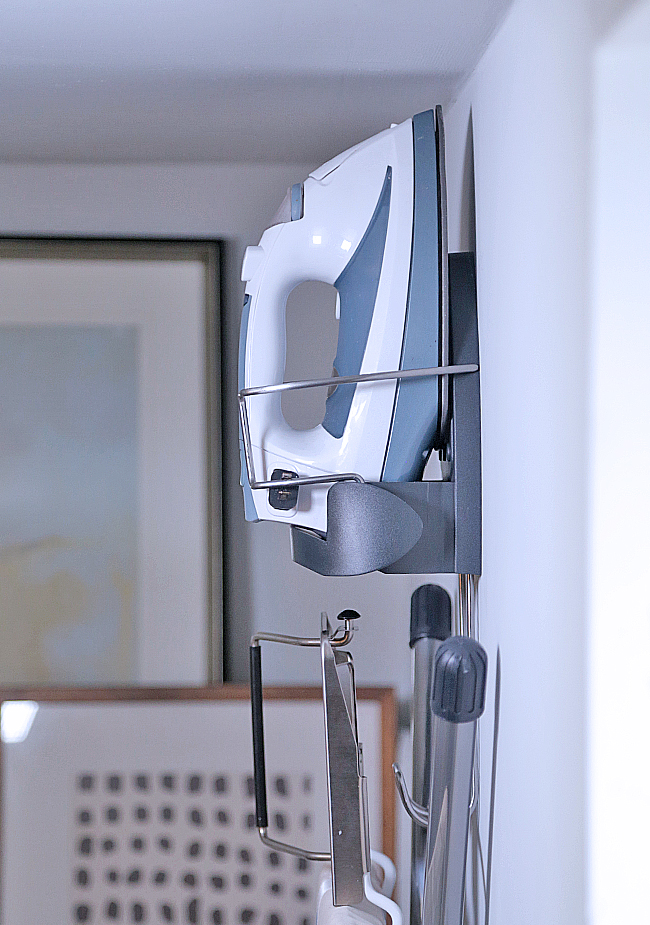 Next I chose to upgrade my clothing hangers. I was so tired of my clothes always falling off the plastic hangers and having hangers that are always stuck together in a big mess! These new felt hangers by neatfreak were exactly what I was looking for. They have a velvety feel to them and the clothes never slip off. They also look very stylish and I ended up upgrading my entire closet upstairs to these hangers as well.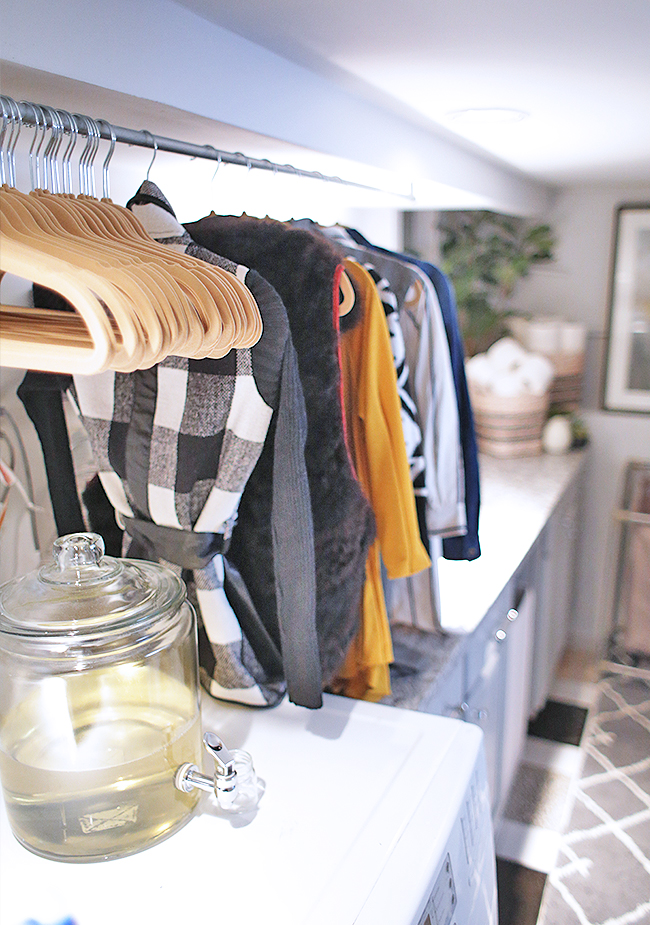 Next, I purchased some 2 Gallon Heritage Hill Jar Beverage Dispensers by Anchor Hocking to put my detergent in. I love having the liquid in these clear decanters because I can see when I'm running out of detergent and they make the laundry room look so stylish! They have an easy spout that drains the liquid quickly and really make a big impact for a small price. I like how everything has its place including extra toilet paper and paper towels stored in stylish baskets. These things always piled up and looked messy but now they are practically accessories!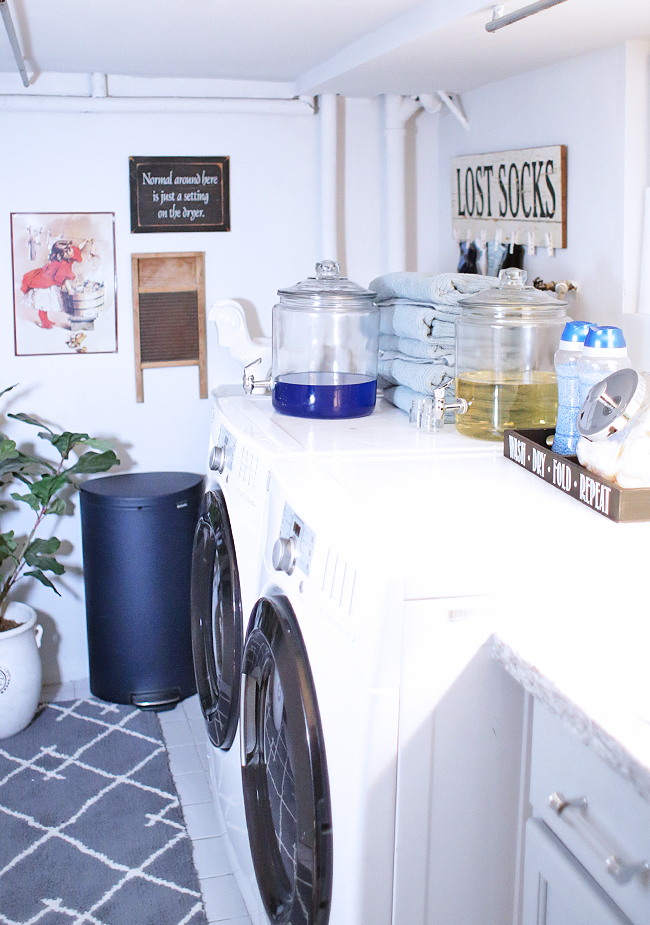 Lastly, I purchased some artwork for the walls. Most of these things, I found at local thrift stores or Home Goods while out and about.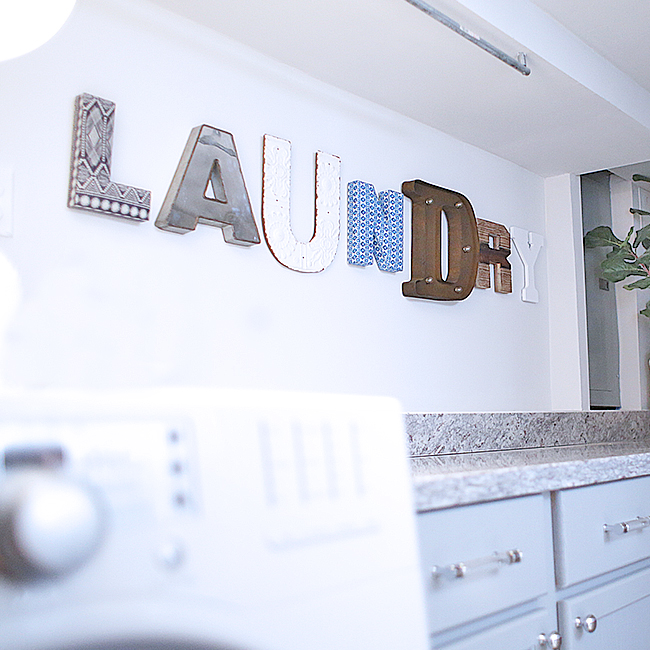 My favorite is the "Lost Socks" sign by Creative Co-Op. I love the rustic charm to it and I actually do use it for those stray socks that mysteriously end up in the laundry!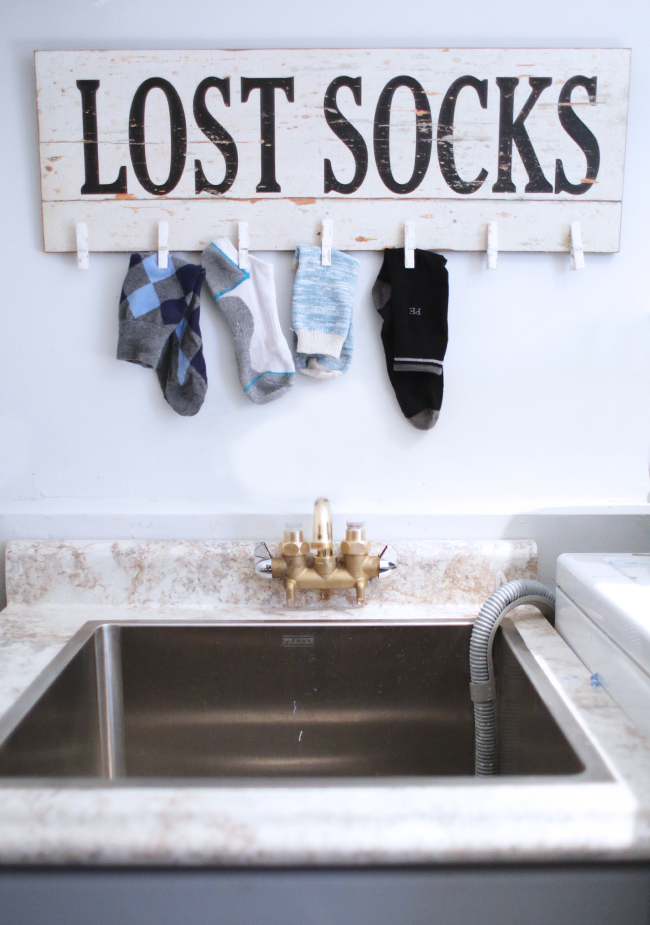 I must confess, I have actually enjoyed doing laundry in my new budget friendly laundry room remodel for the past few weeks! It really has been a game changer for me. I am a firm believer that your surroundings can have a huge impact on your mood. This is what fuels my love and passion for interior design. I am so happy that I took the time to make some changes and even happier that I was able to find such great deals on wonderful items.