New York Sours Are the Perfect Father's Day Cocktail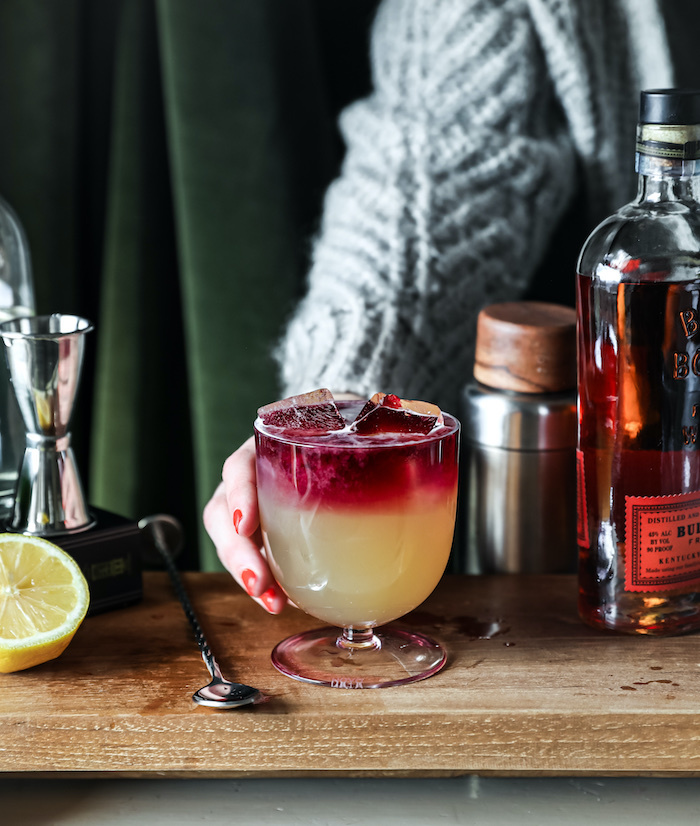 I was first introduced to a New York Sour at my favorite restaurant here in Portland, Maine. Flood's is a quaint new spot right across the street from the famous Tandem Bakery, a coffee shop that has a line far out the door during the summer tourist season. The bakery was made famous by Bon Appetit's City of the Year feature and has been attracting more and more foodie-tourists each season.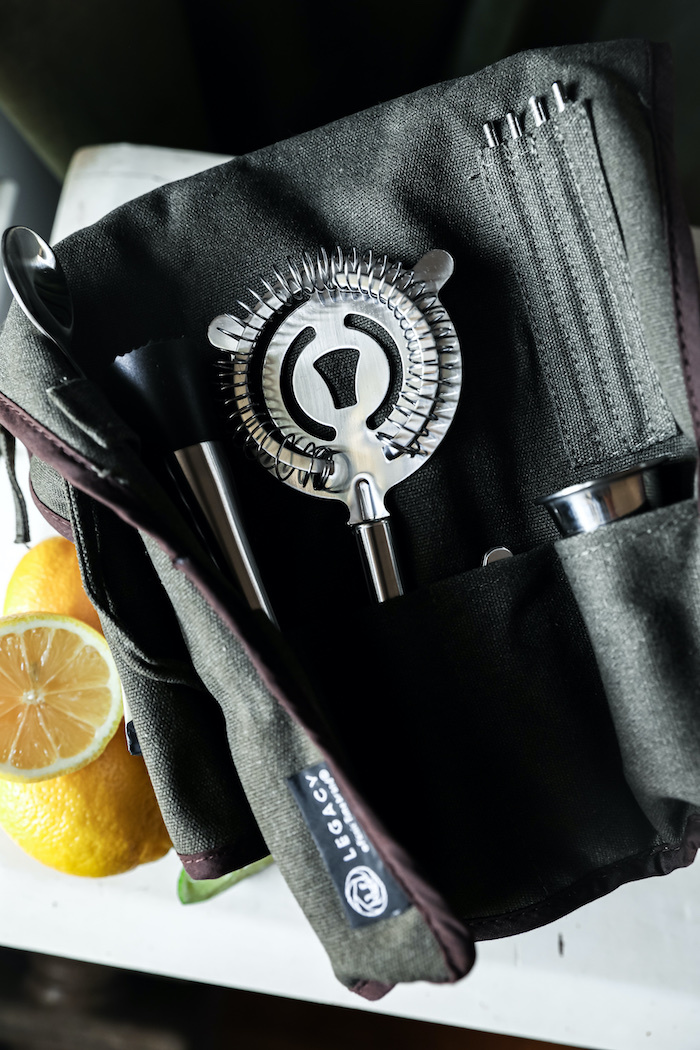 Legacy 10-Piece Roll Bar Tool Set

By Picnic Time

Shop Now
If our little city in the Northeast is on your must-visit list, I highly recommend you make a reservation at Flood's during your visit (you know, the one across the street from the famous bakery). It has a beautiful custom crafted bar with vintage touches throughout the restaurant. The menu is highly curated and feels like the Chef picked it especially for each guest that visits. The burger has quickly become the burger in Portland, and is my dinner of choice each time I visit the restaurant.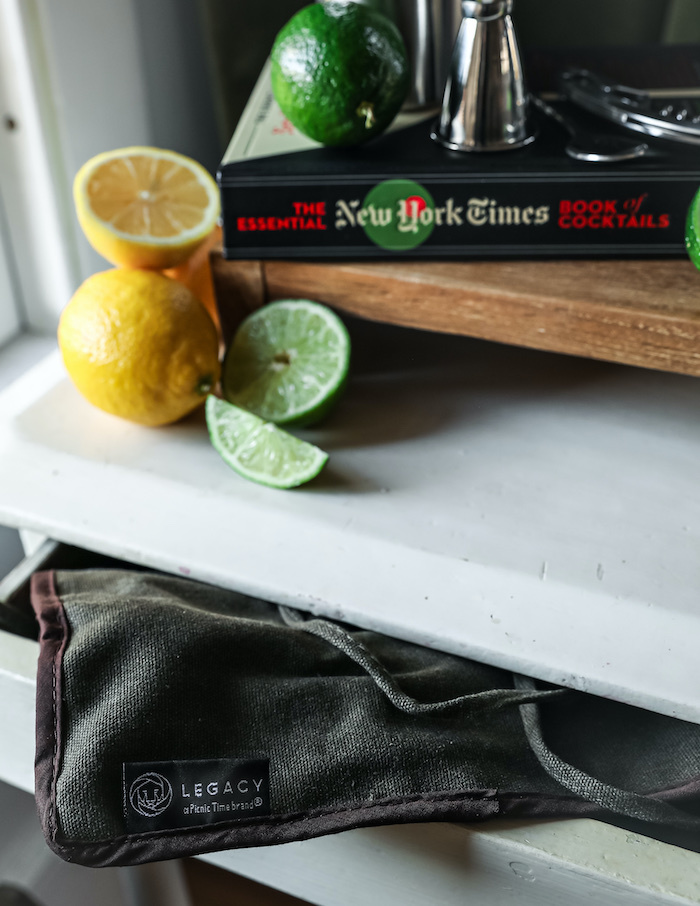 Medium Catanga Riser

By Design Ideas

Shop Now
My routine is this: walk through the door, check to see if my cozy corner spot is available, sit and immediately order the New York Sour, look at the menu for specials, and enjoy the night with friends or my husband with the comforting hum of a happy restaurant.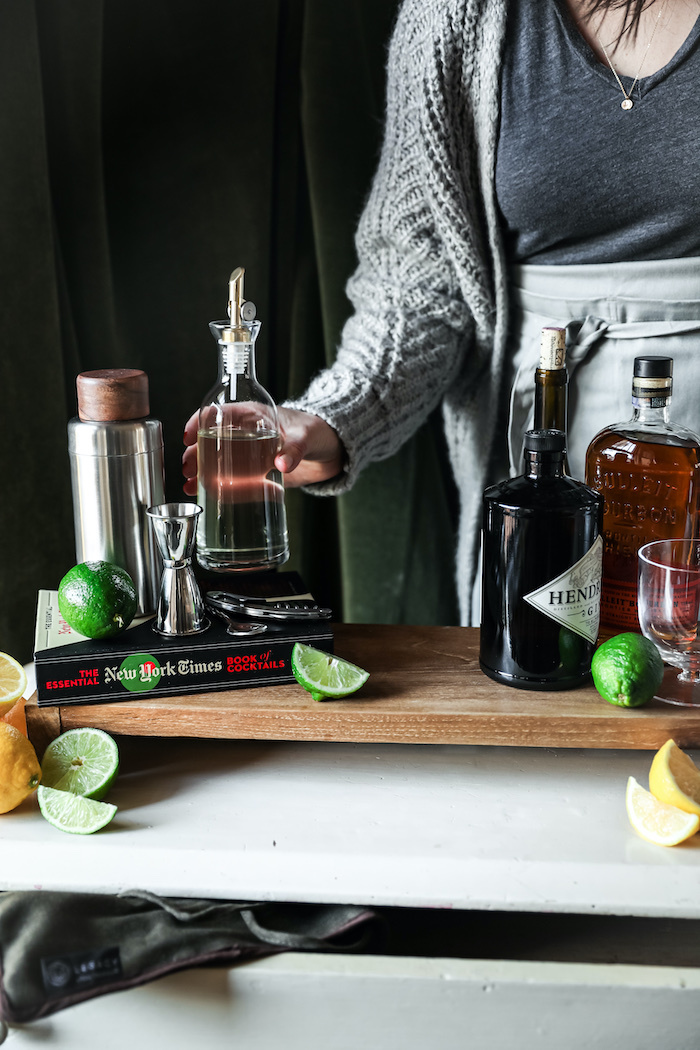 2-Piece Simplicity Cruet Set

By Artland

Shop Now
Okay, okay so back to the drink. What makes the New York Sour so special, you ask? Well, this take on a Whiskey Sour has all of the elements that I just love in a cocktail. It's a Bourbon sour, simply made, with a red wine floater on top.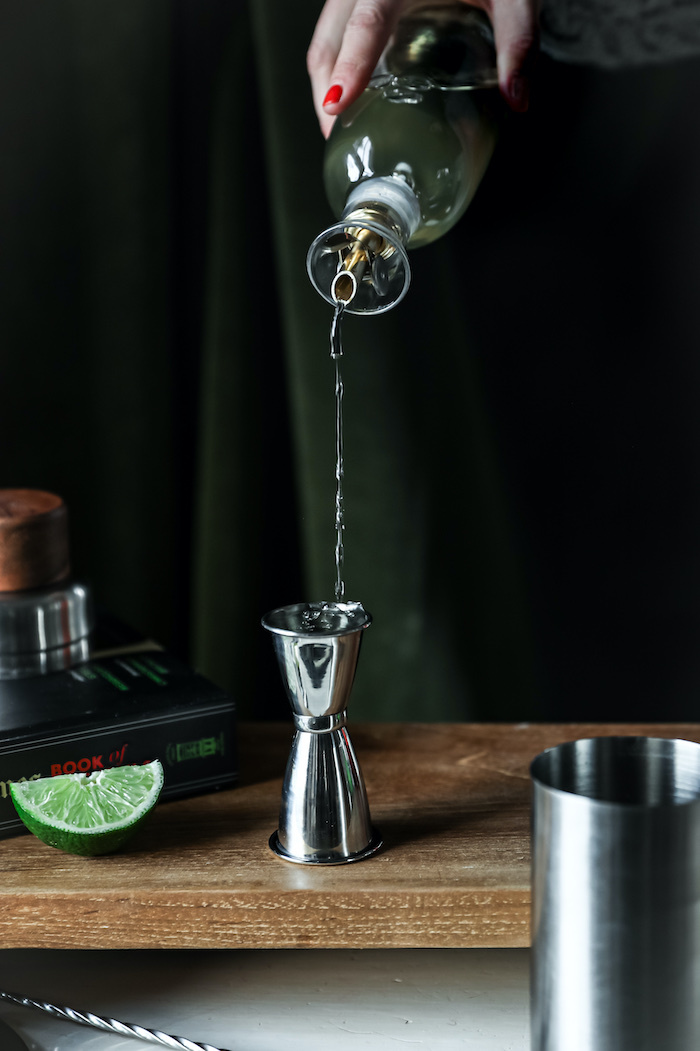 Weighted Glided Pourers

By True Brands

Shop Now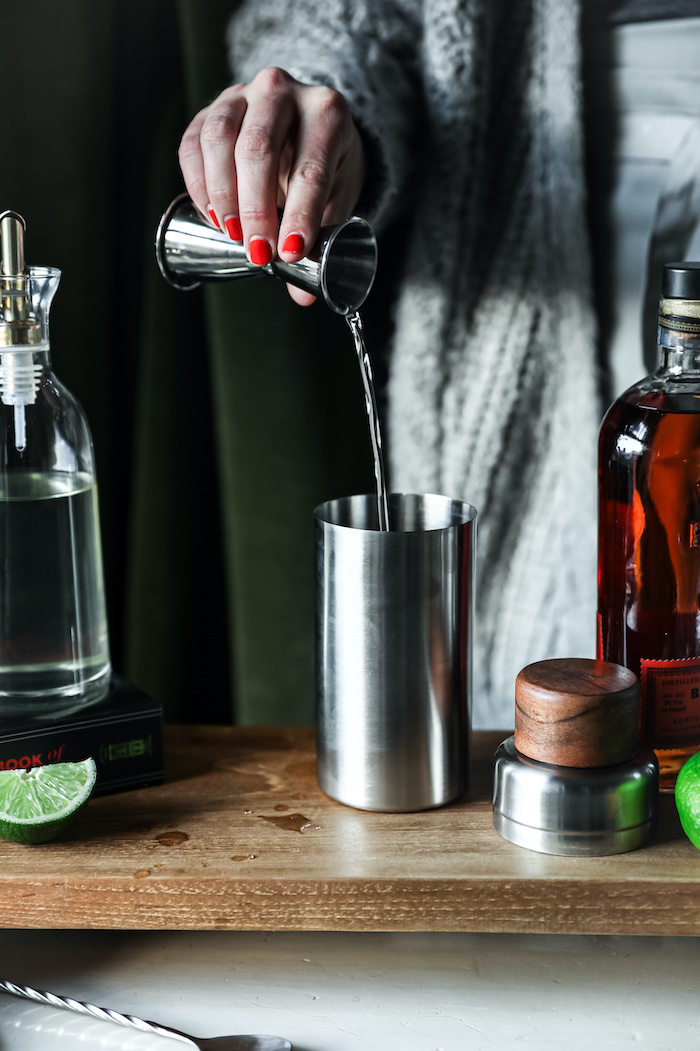 This drink screams Father's Day cocktail to me because I envision myself shaking these up for my dad and my husband as a way to celebrate their special day. I love that these drinks seem uber-masculine, but really just make bourbon extremely drinkable.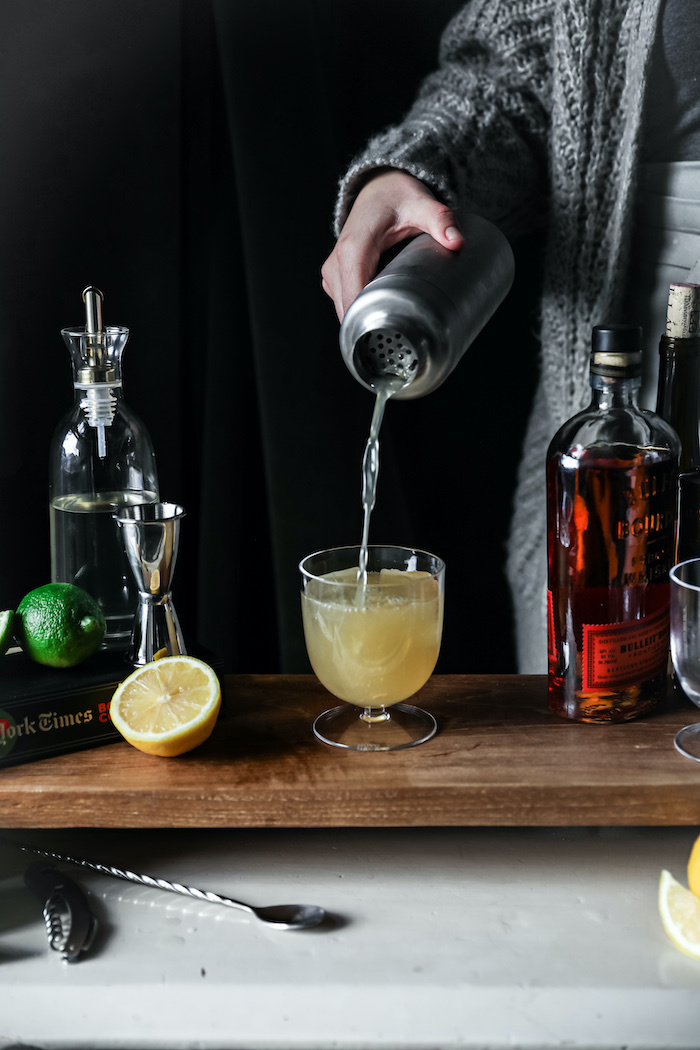 Cocktail Shaker with Wood Cover

By Godinger

Shop Now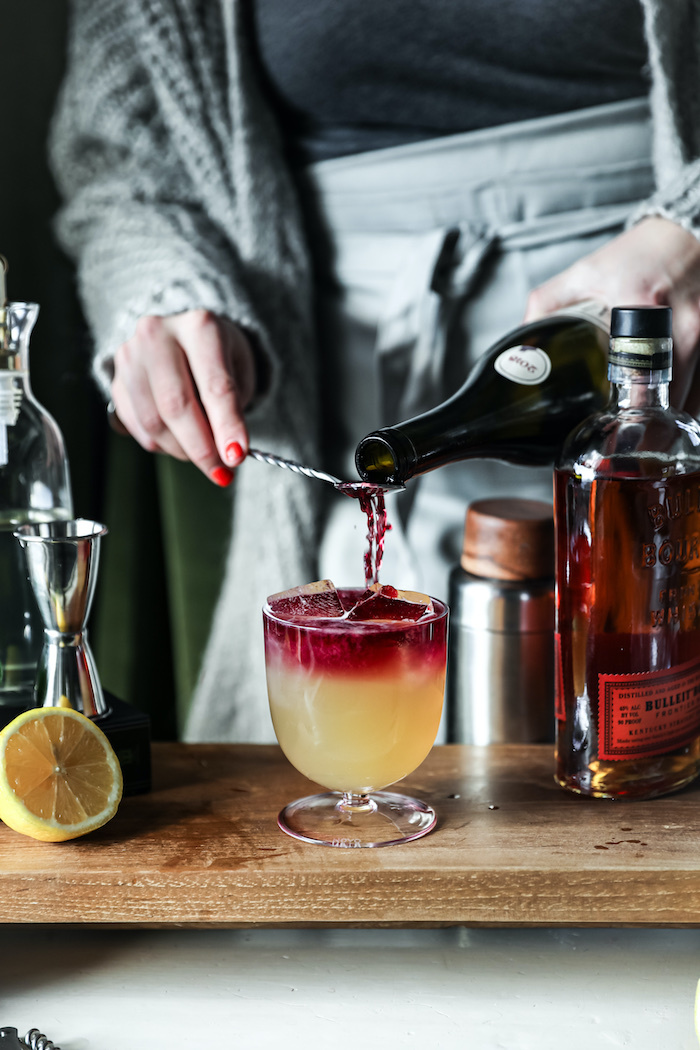 Everyone loves them, and it gives you a chance to practice those cocktail skills. It's easy to prepare with simple ingredients like lemon, bourbon, and simple syrup but feels just special enough. Go ahead shake it up, snuggle in, and cheers!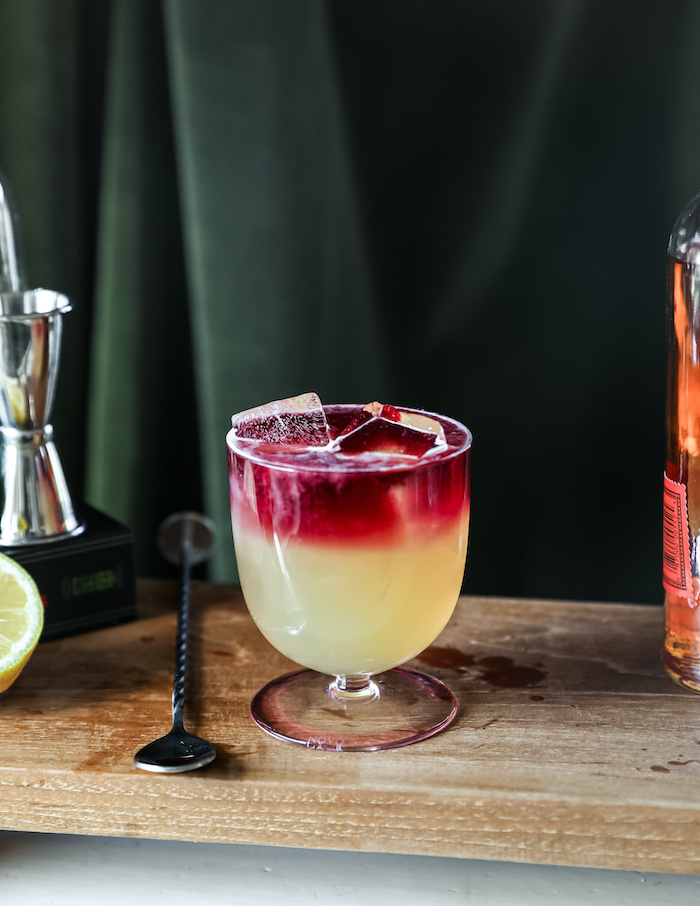 Rondo Set of 4 Tumblers

By Godinger

Shop Now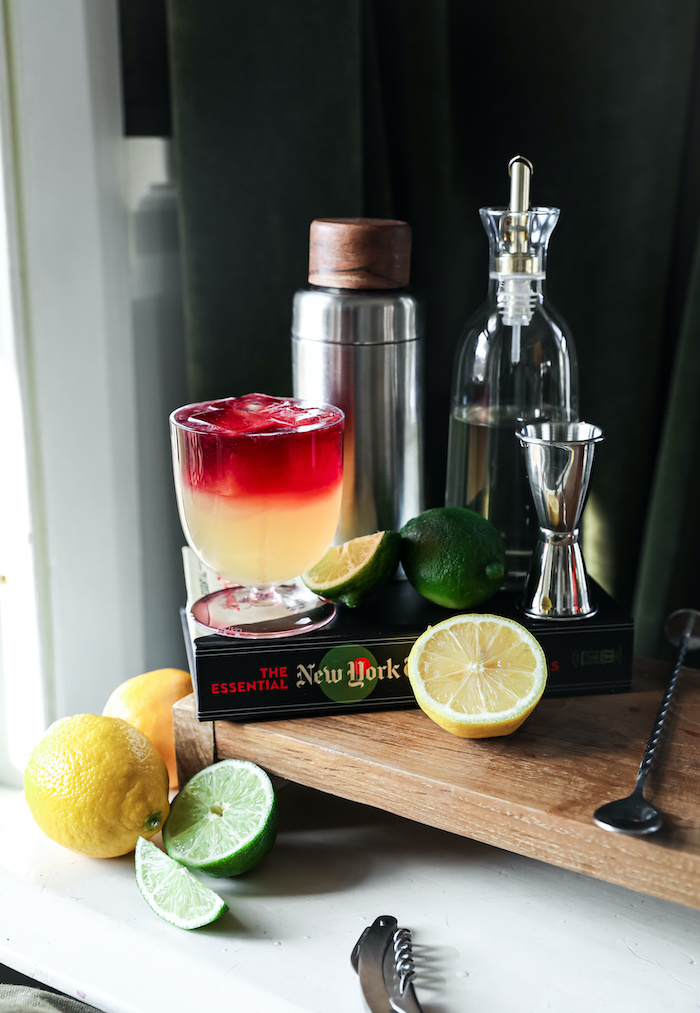 This take on a Whiskey Sour has all of the elements that we love in a cocktail. A bourbon sour, topped with a red wine floater, lemon, and simple syrup. Easy to prepare and just special enough!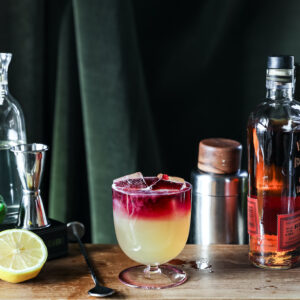 Ingredients
2

oz

bourbon whiskey

1

oz

simple syrup

2

tbsp

lemon juice (juice of 1 lemon)

.5

oz

red wine of choice
Instructions
In a shaker filled halfway with ice, pour in whiskey, simple syrup, and lemon juice. Shake for 30 seconds, or until extremely cold to the touch. Strain out into a glass filled halfway with fresh ice.

Using the back of a cocktail spoon to buffer the pour, slowly pour the red wine into the shaken drink. The red wine should stay on top and create a beautiful cocktail. No garnish necessary. Enjoy!
Nutrition
Serving:
1
g
Calories:
241
kcal
Carbohydrates:
24.8
g
Protein:
0.3
g
Fat:
0.2
g
Saturated Fat:
0.2
g
Sodium:
28
mg
Fiber:
0.1
g
Sugar:
0.8
g
Recipe Notes
There's nothing really to note on this one other than, make your own simple syrup (trust me, it's so easy!) and always use fresh lemon juice straight from the citrus itself. It's truly the only way. Oh and, any red wine that you have on hand will certainly do.