4 Ingredient Boozy Watermelon Floats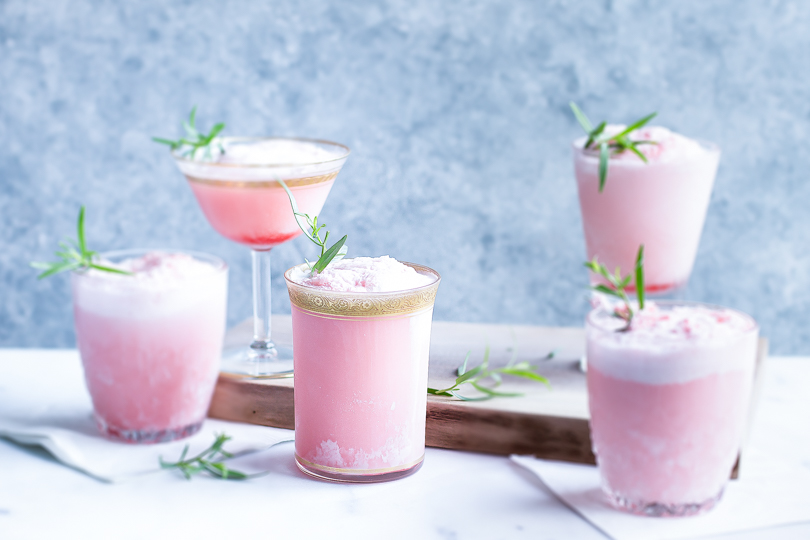 Just in time for the 4th of July, I've got a summer entertaining trick for every backyard BBQ or beach bash on your calendar.
This boozy float recipe requires no special equipment, comes together in seconds, and can be prepared right in the glass (no shaking tins or blenders or mixing glasses to wash afterwards). I can just about guarantee that it will be everyone's favorite dessert, but also the easiest dish on the table.
Don't you just love a recipe that comes together in seconds, but looks and tastes like it took some serious skill to make? I sure do. This is one of my favorite drinks to bust out on vacations, too, because I'm always dead set on relaxing, but still want to sip on something special. This boozy float is the best of both worlds: a tropical treat that you can literally make with your feet up.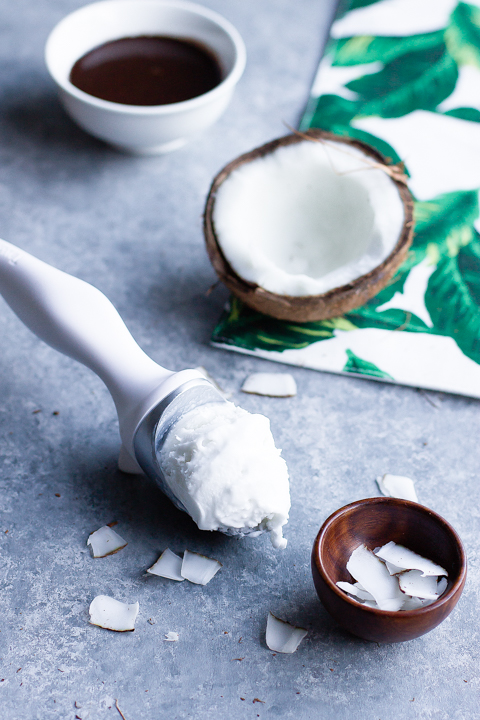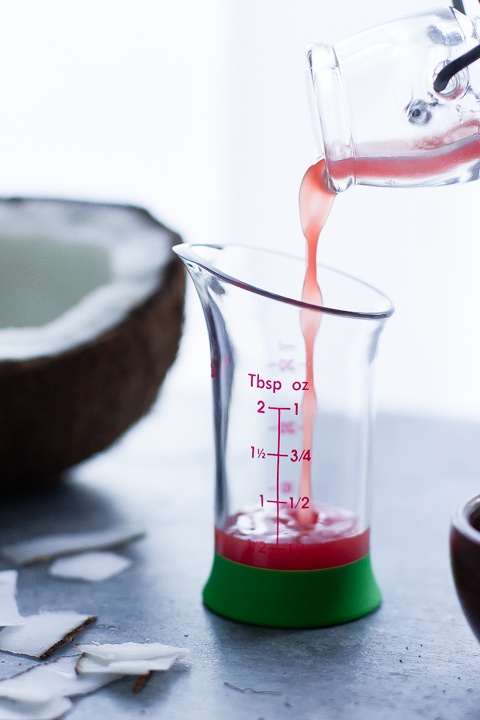 And speaking of keeping my feet up, I have to call out the Tovolo Tilt Up Ice Cream Scoop on this one, because there's nothing I hate more than cleaning up messes in the kitchen when I should be outside enjoying myself. This handy little scooper is weighted so that it won't touch your counter and create a sticky ice cream mess every time you put it down.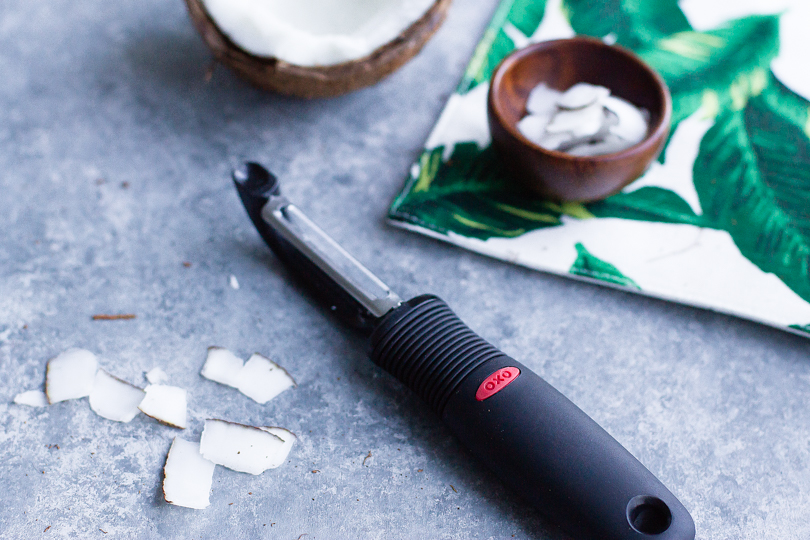 Also super helpful for keeping your kitchen clean while whipping up any cocktail are these mini measuring beakers from OXO. Confession: I use these instead of jiggers for all of my mixing! A traditional jigger has no pouring spout and requires you to fill it all the way to the top, which almost guarantees a spill. With these beakers, I can get a more accurate measurement without the mess. They have seriously become an integral part of my culinary toolkit, and I actually pack them and bring them with me every time I travel.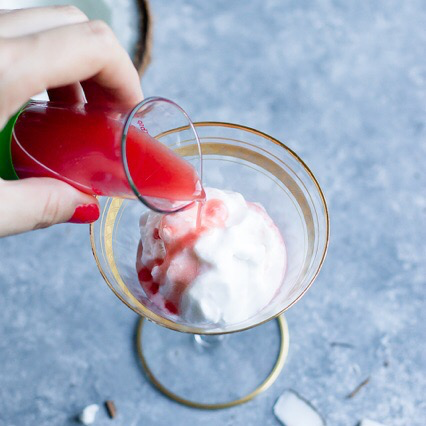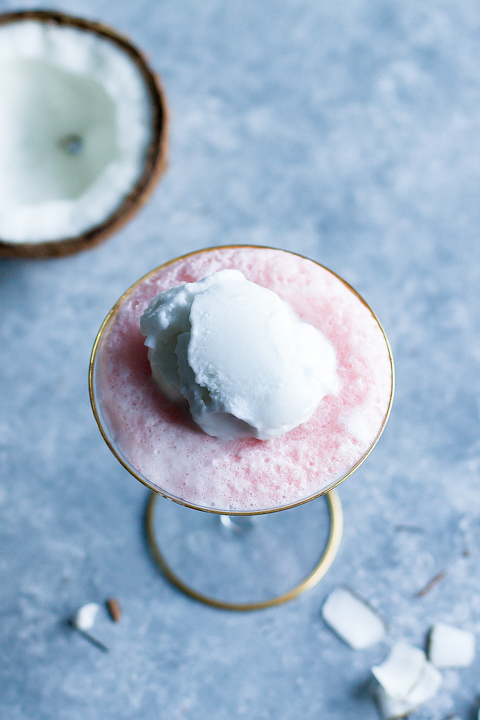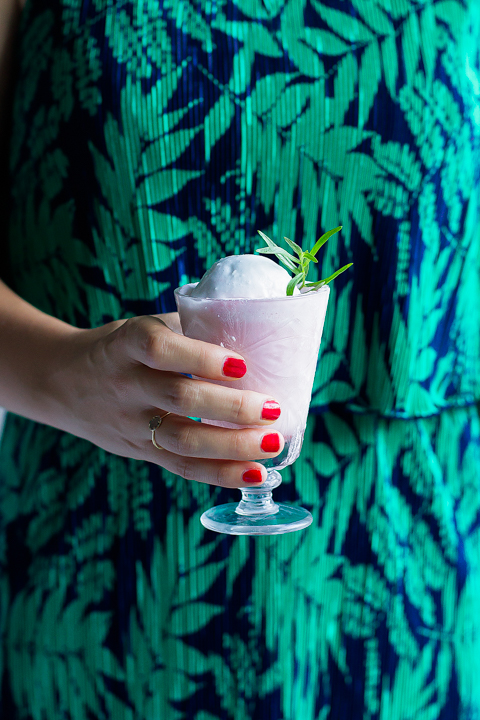 So without further ado, I give you the easiest, most impressive dessert drinks you'll serve all summer. Bonus: they're the prettiest shade of pink, which makes them super fun to garnish. Try fresh herbs, coconut shavings, and even edible flowers — everything looks good with pink!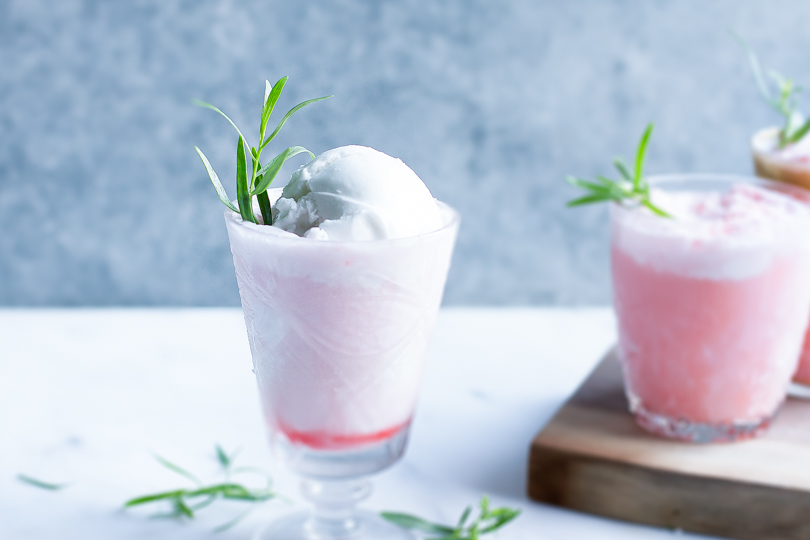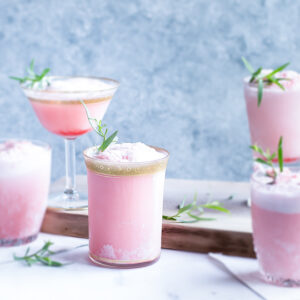 INGREDIENTS
1-2 scoops coconut sorbet (I used Ciao Bella Coconut Sorbetto)
1 oz fresh watermelon juice
2 oz ginger liqueur (I used Canton)
Seltzer to top
INSTRUCTIONS
Fill a glass with 1 scoop of coconut sorbet.
Top with the watermelon juice, ginger liqueur, and seltzer in that order. You'll only need about an ounce of seltzer to produce a decadent, floaty foam.
Optional: Top with additional sorbet and coconut peels to garnish, or add a sprig of mint or tarragon.