Sparkler Cupcake Sundaes to Welcome the New Year with a Bang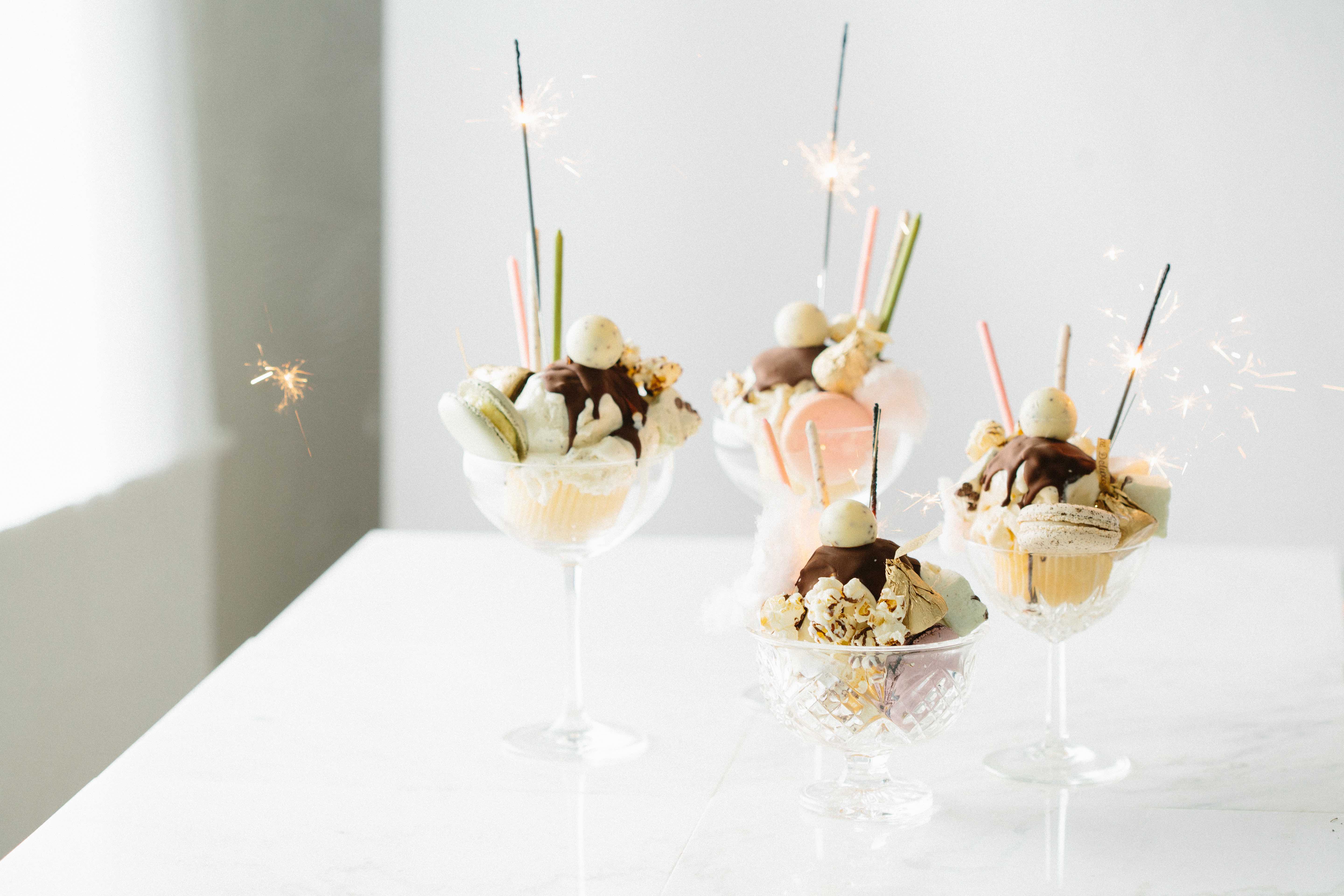 New Year's Eve is here, and it's about to go out with a bang. Because these fun ice-cream cupcakes are loaded with all of your last-bite indulgences. I figure, it you're going to start eating right on January 1, why not dessert right on Dec 30th? Clearly, this is logic.
So you've got friends coming over. You've got the champagne and party poppers. And maybe you've rounded up a few easy appetizers for the savory menu. Now all that's left is something that'll steal the show. And this easy dessert is guaranteed to do just that.
We call them Sparkler Cupcake Sundaes. And they are seriously cute.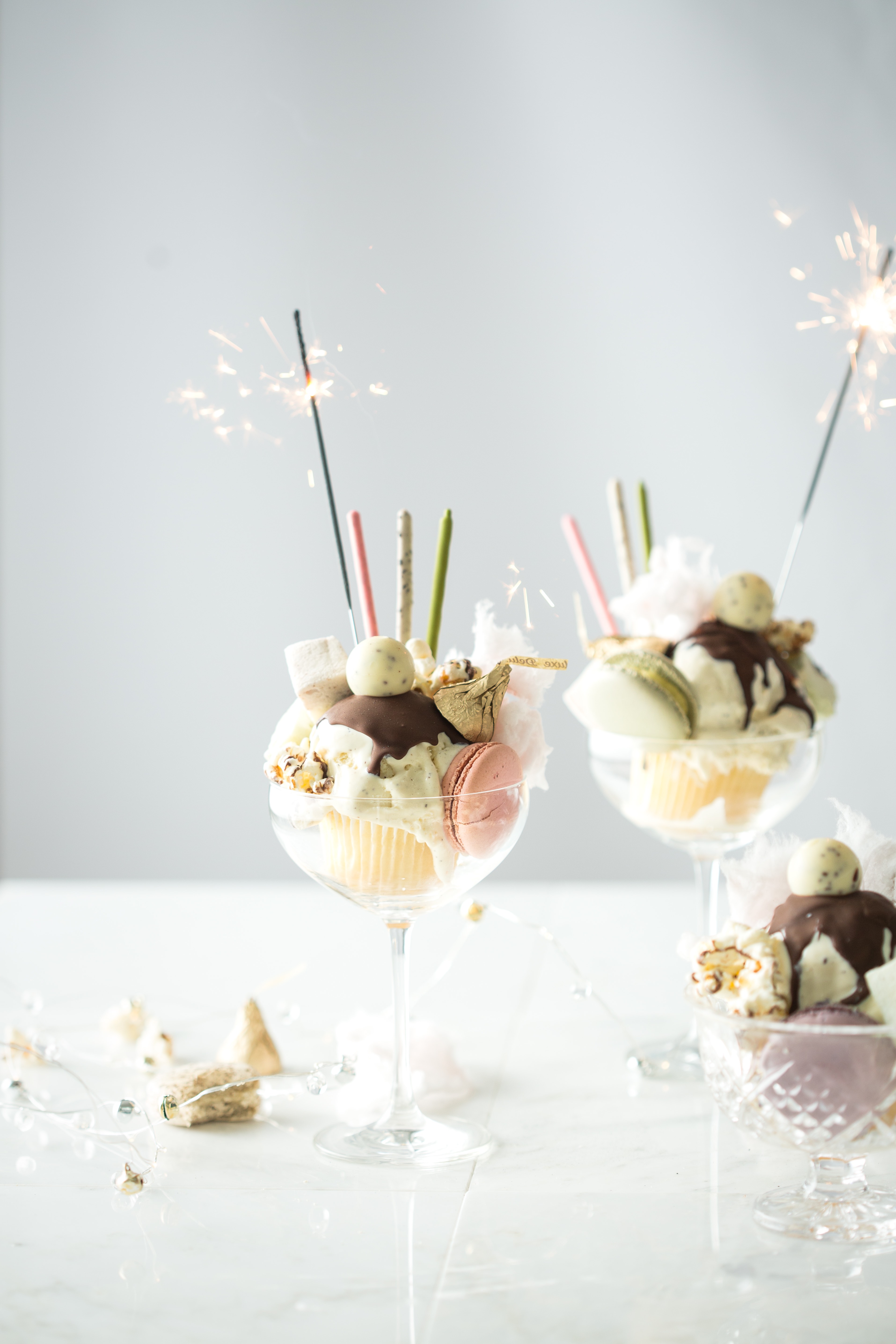 Since you've been baking all season, we've decided to give you the night off. Start with store bought cupcakes, and top them with a dollop of vanilla bean ice cream. The GoodCook Smart Scoop created perfect rounds that don't stick to your metal scoop.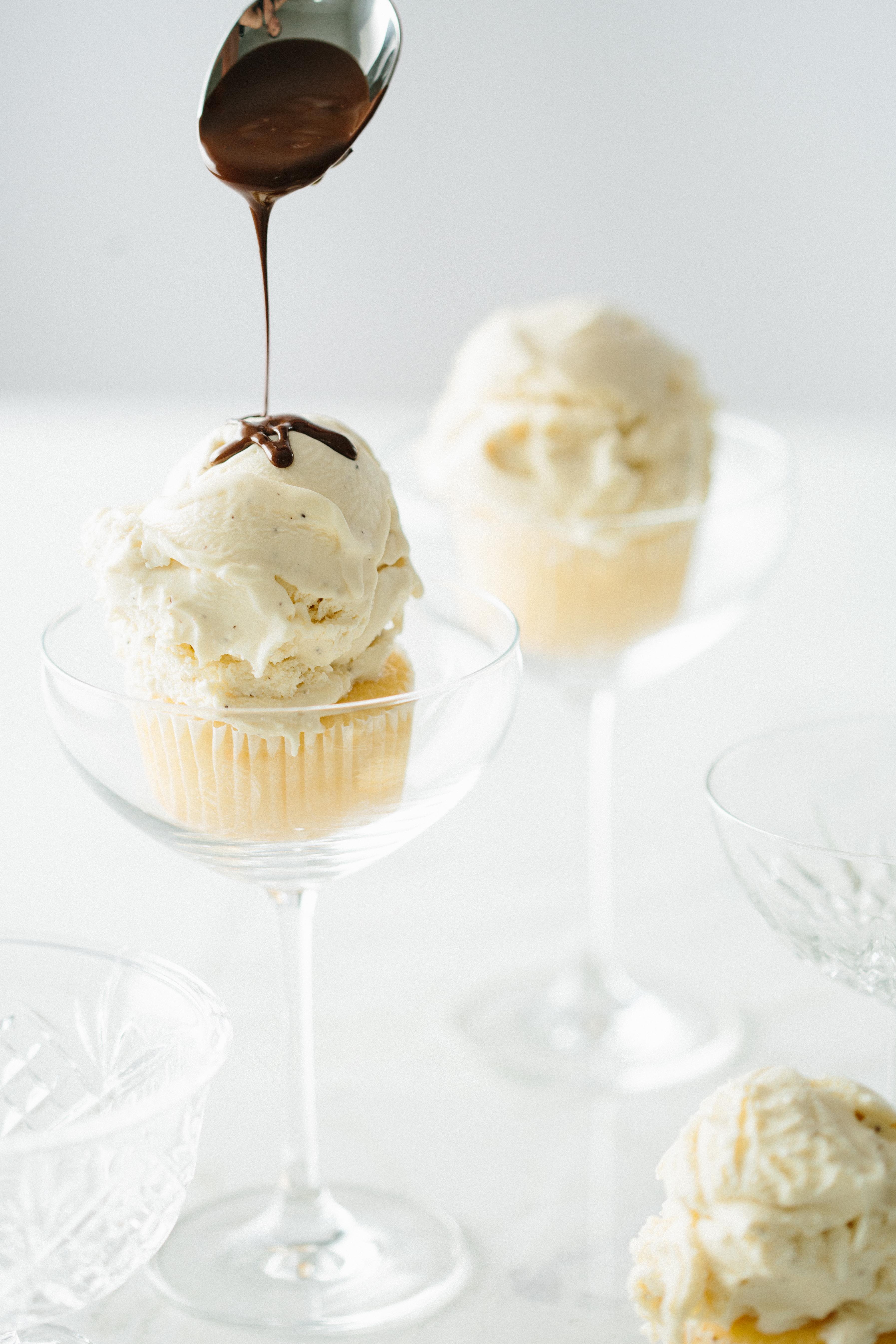 Melt together some chocolate and coconut oil to make a homemade chocolate shell, drizzle over cupcakes, and pop in the freezer until ready to serve.
Now for the fun part! Pretend your candy shopping in Paris and grab all of the prettiest treats. Inspired by the macarons we stumbled across at a local bakery, we went for a pastel theme. But you could go for neon, rainbow or any color combo you adore.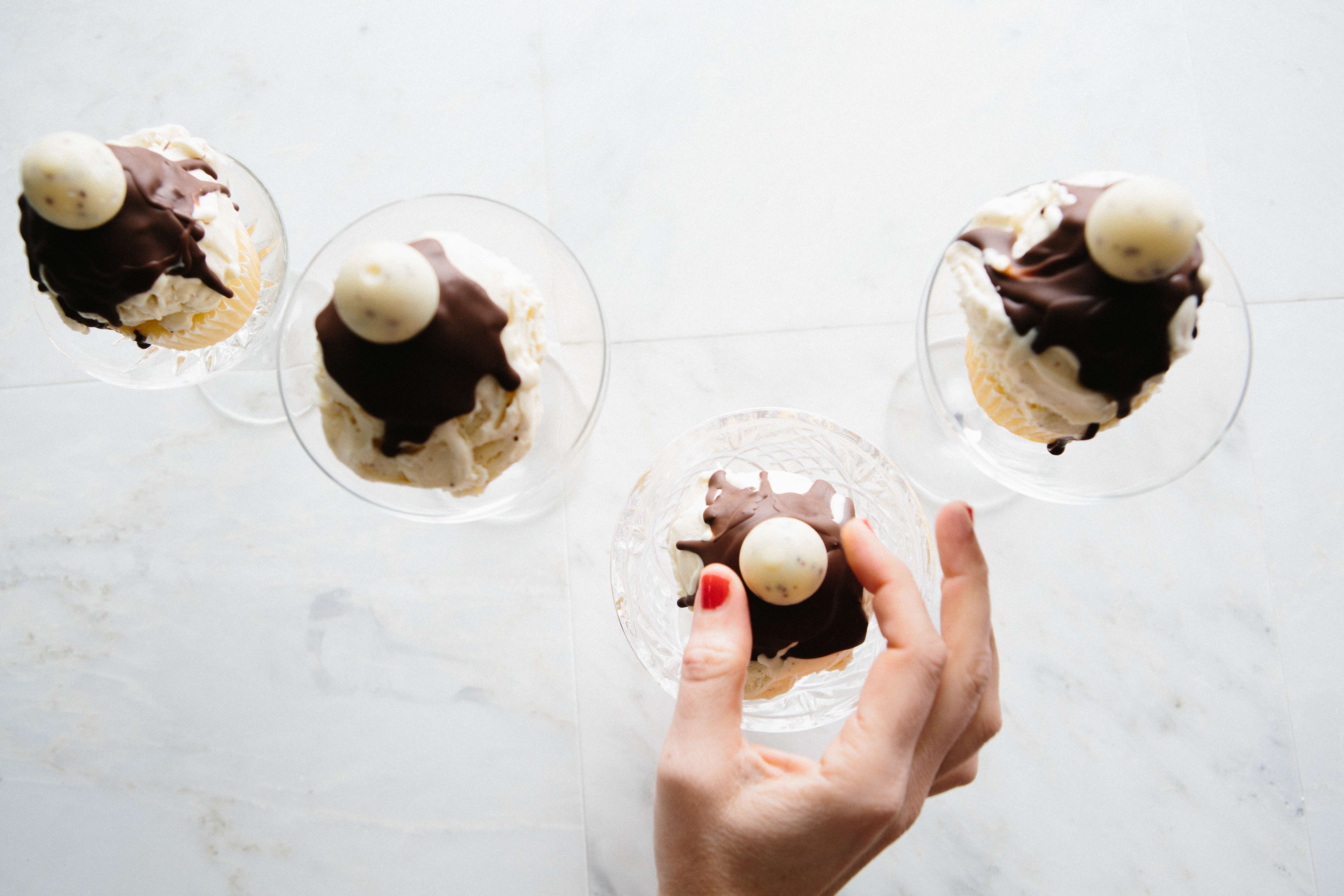 Also gathered, a variety of textured treats in colors that matched our macarons: golden candy kisses, pink cotton candy, Pocky sticks in an array of colors, chocolate truffle balls and chocolate-drizzled popcorn.
If you can't find everything on the list above, freestyle it. I found the best way to work this shopping list is start with something you love, then hit the candy aisle, the bakery, the bulk bins, and look for a variety of treats that are in the same color palette. You really can't go wrong here. Just look for cute candies that would look magical on an ice cream sundae, and your final dishes will turn out splendidly. Guaranteed.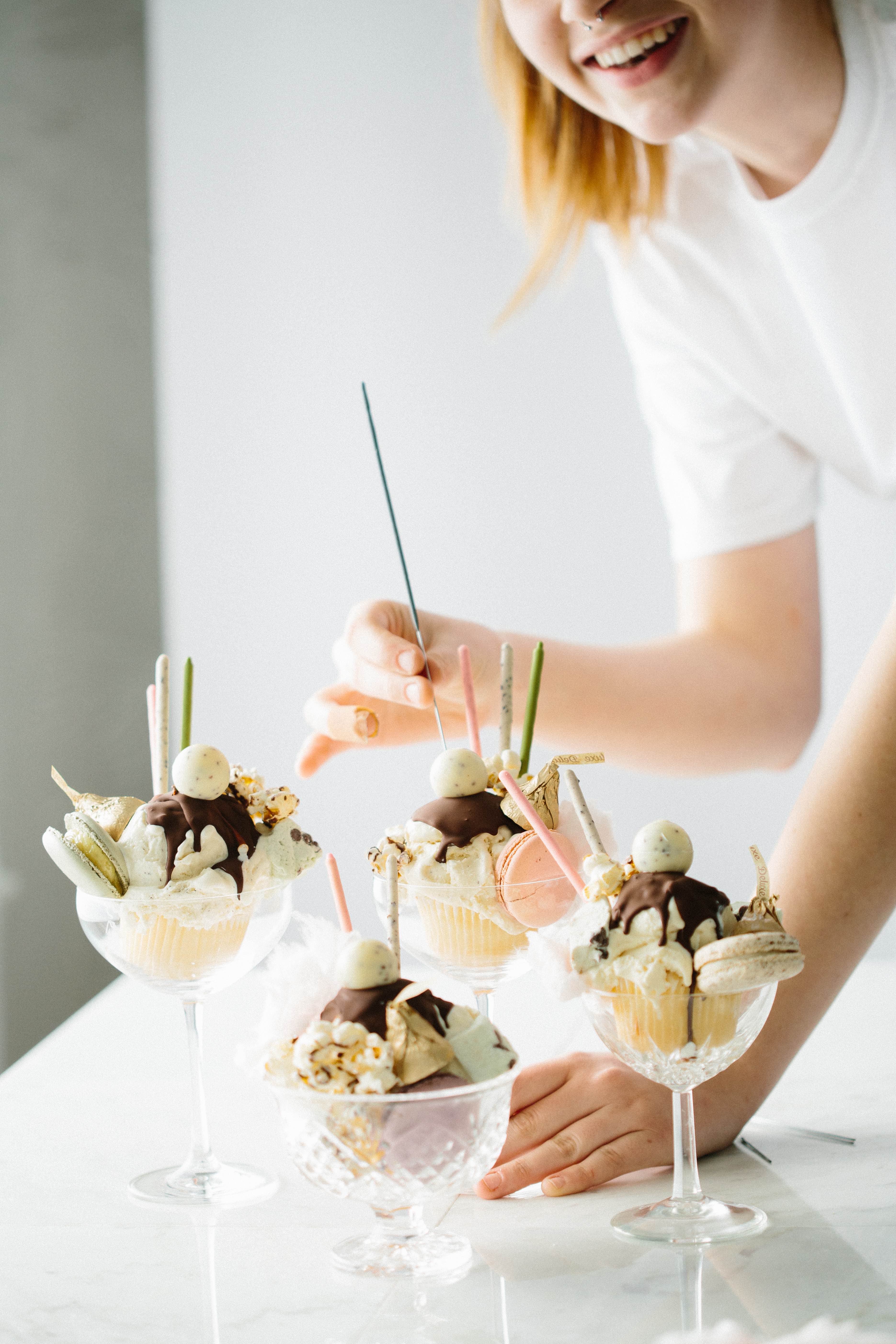 Don't forget the sparklers! Since it's the off-season, we ordered ours online. Sparklers were readily available for shipping via Amazon, but I recommend looking for tall SPARKLER CANDLES like these Trick Sparkler Candles by Wilton, since they are created to be food safe.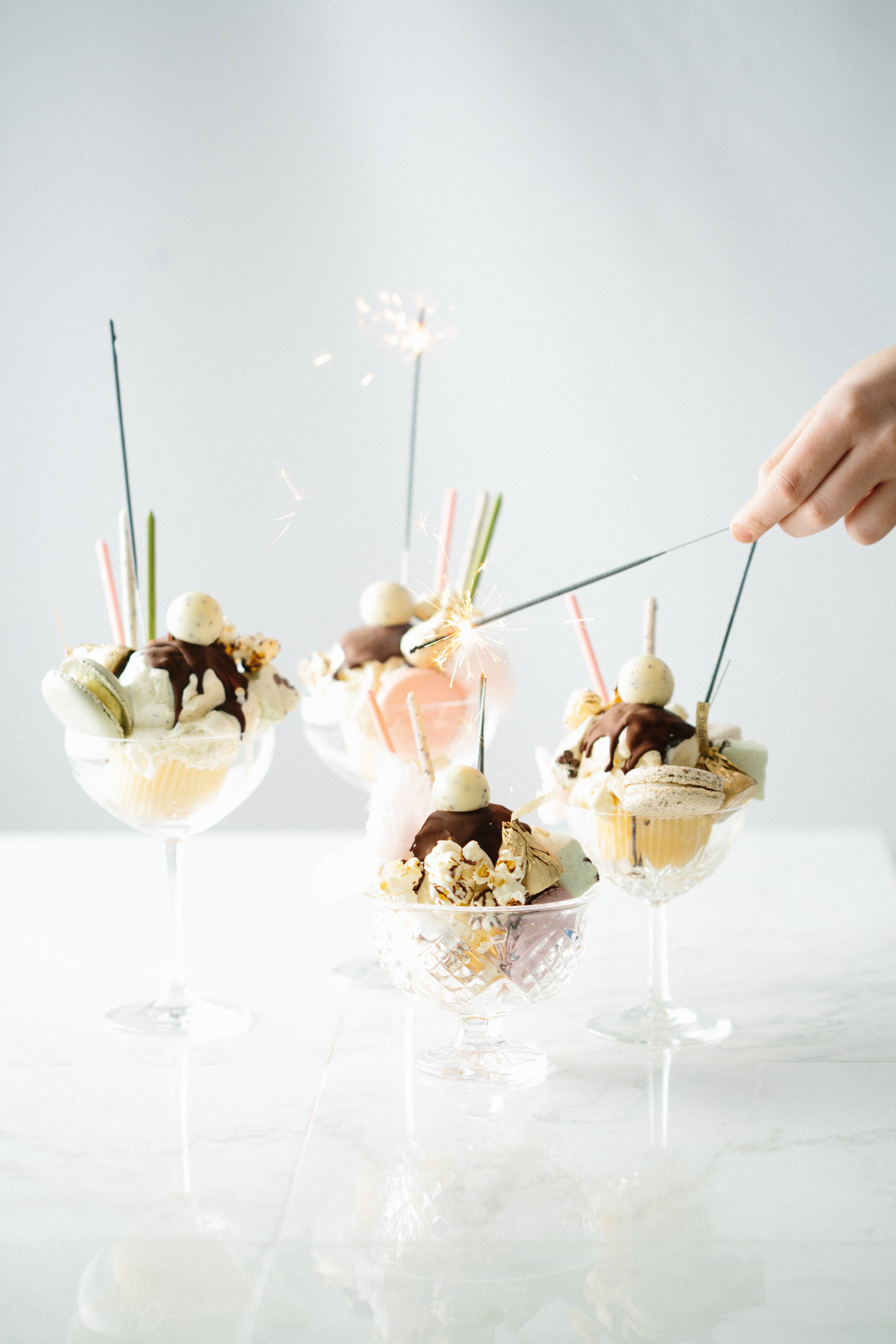 With candles and candies gathered, and cupcakes ice creamed, it's time to build beautiful treats! Here's where this recipe gets fun.
Place cupcakes in a pretty glass, like the Fortessa Champagne Glasses OR Godinger Dublin Ice Cream Glasses. Then, let your room full of guests make their own over-the-top creations. Once piled high with all the sweet stuff, pop a sparkler in each guests sundae, light them up and cheers to the New Year.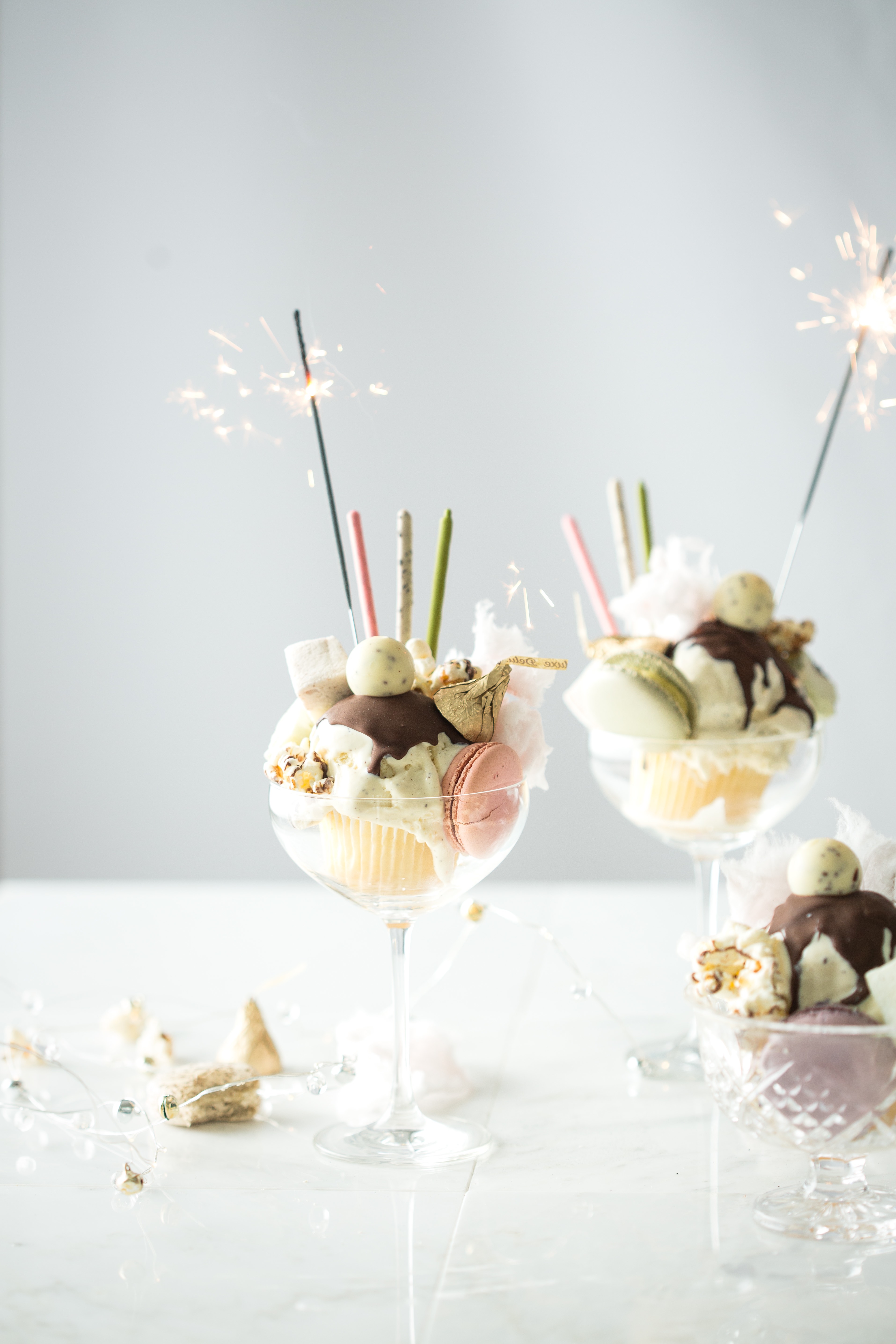 New Year's Eve Sparkler Cupcake Sundaes
These fun ice-cream cupcakes are loaded with all of your last-bite indulgences. Enjoy!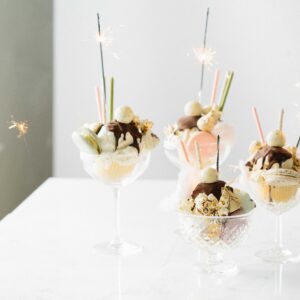 Ingredients
6

vanilla or chocolate cupcakes (store bought or homemade)

64

oz

vanilla bean ice cream

.67

cups

milk chocolate chips

1.5

tbsp

coconut oil

6

chocolate truffles (we used Lindt Lindor Stracciatella)

Variety of candies (cotton candy, popcorn, chocolates, Pocky, etc)
Instructions
Top cupcakes with a large scoop of ice cream. Place in freezer.

In a microwave-safe bowl, heat chocolate chips and coconut oil in 30-second bursts, stirring between, until smooth.

Drizzle over ice cream on each cupcake. Press a chocolate in the top. Return to freezer.

Just before serving, place one cupcake in a champagne or ice cream sundae dish. Arrange candies around cupcakes.

Place a sparkler up top. Light just before serving.

Enjoy within 15-20 minutes, to keep ice cream from melting.
Nutrition
Serving:
1
g
Calories:
1112
kcal
Carbohydrates:
129.3
g
Protein:
12.5
g
Fat:
66.8
g
Saturated Fat:
41.2
g
Cholesterol:
212
mg
Sodium:
289
mg
Fiber:
2.8
g
Sugar:
74.4
g
Note: If lighting inside, make sure the windows are open and all kiddos are standing back! Sparklers can create a lot of smoke and sparks.