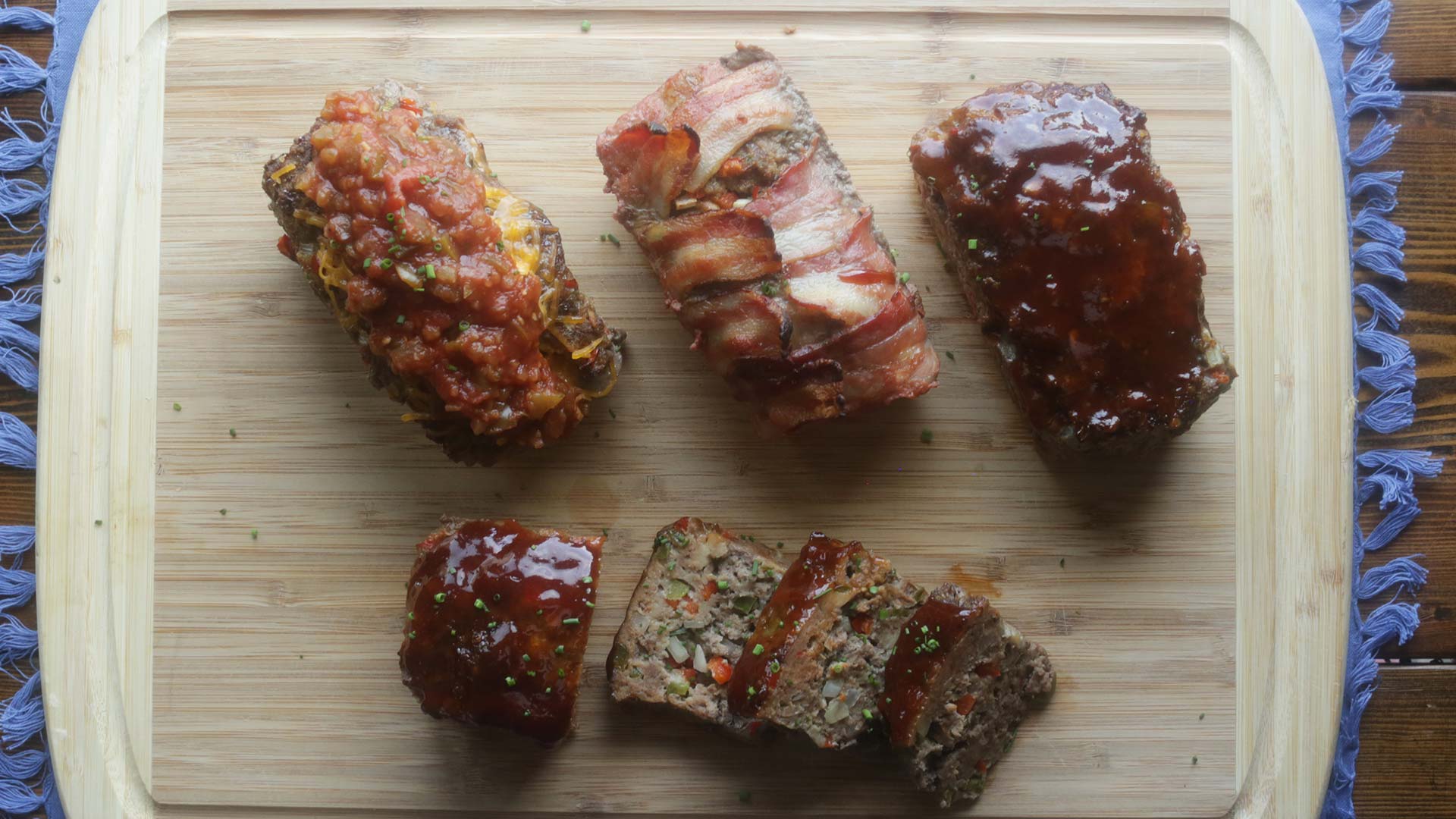 It's amazing how some things stick with you from your childhood. Take my mom's meat loaf for example… it scared me for years and I am now just able to consider it. There was rice in her meat loaf, some weird tomato sauce… dude, it just weirded me out. My mom is a good cook but for some reason the thought of meat loaf, or beef loaf as my sister and I would call it, terrified my when I was younger. Now being some years later and being able to cook I am in control of what goes in my meat loaf and man is it delicious!
I love putting soaked bread in there to help keep it moist. I love folding in peppers and onions for a nice zing, and most importantly, I like being able to customize them with toppings to service the whole family. By simply keeping a staple recipe for the meatloaf and being able to accessorize the top with delicious sauces and toppings, I can feed the masses including their personal tastes. This is a great way to serve a picky family without spending tons of extra time making it happen.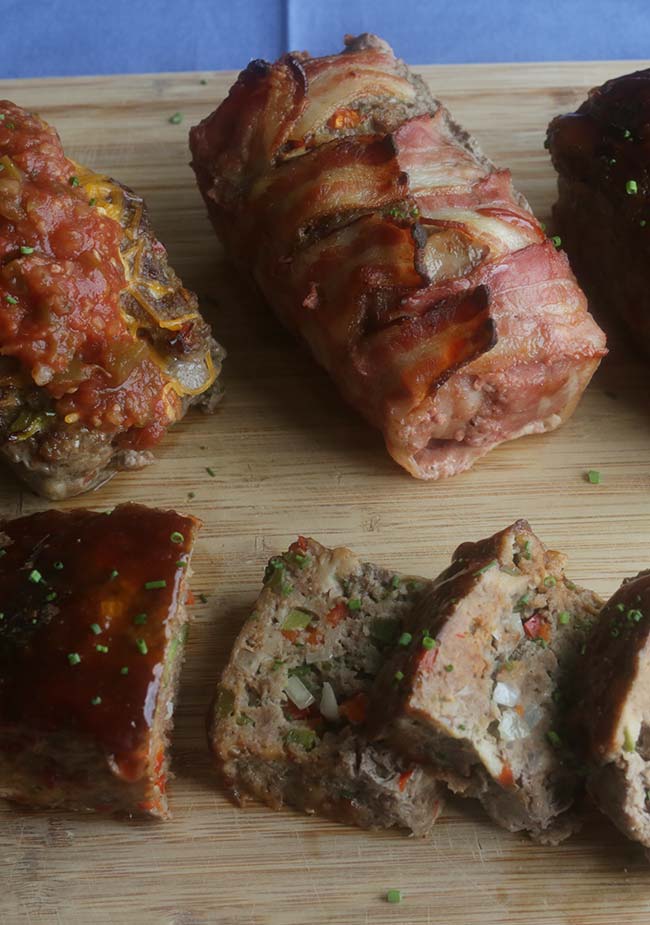 If my mom would have done something like this then maybe I would have listened, but either way I've got a solution these days! Enjoy it!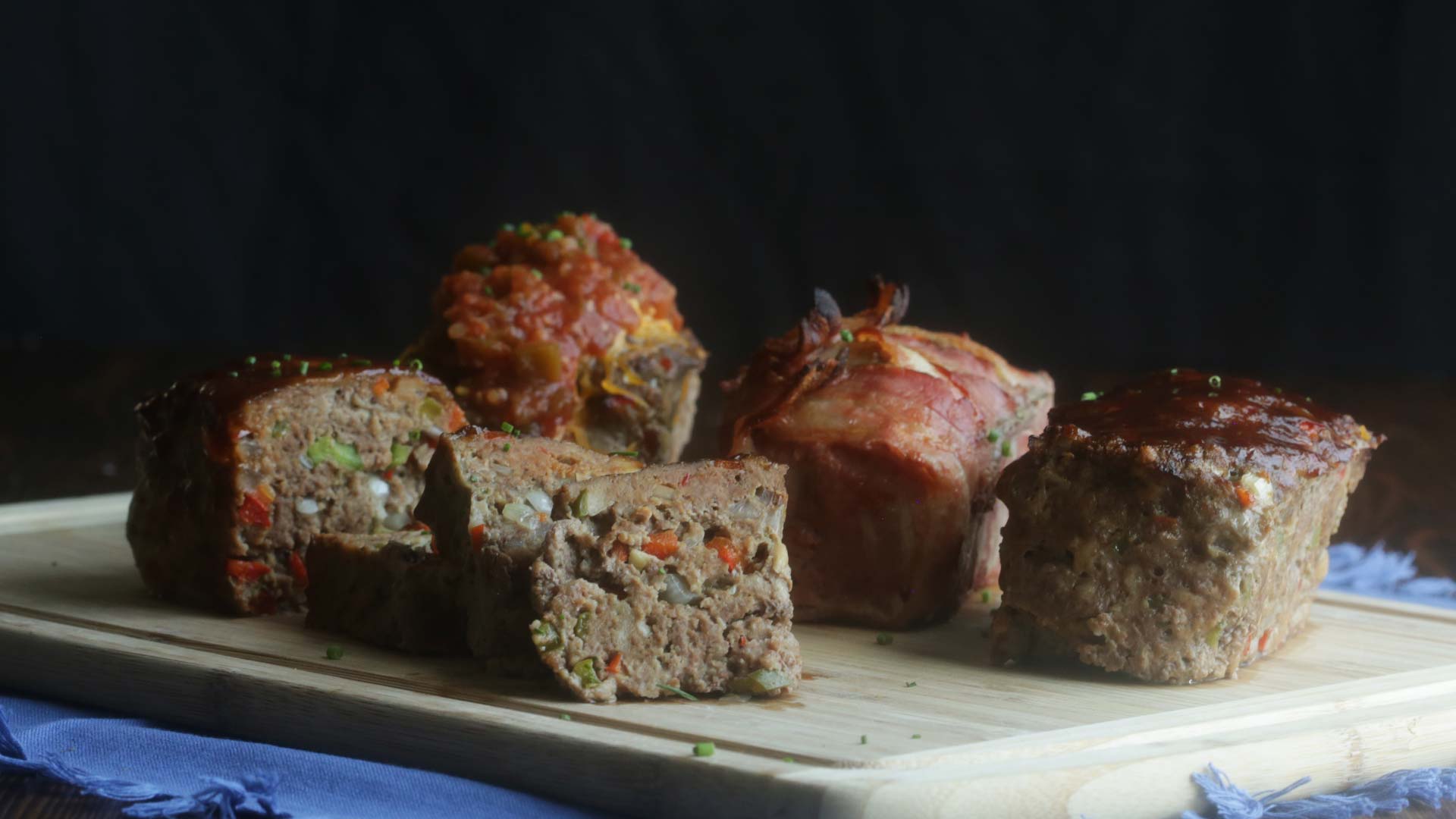 Mini Meatloaf - 4 Recipes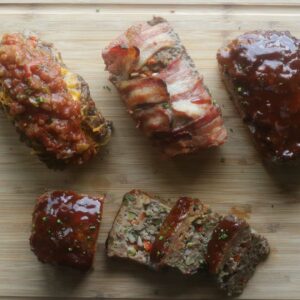 INGREDIENTS
6 slices of bacon
1/3 cup of ketchup
2 tablespoons of soy sauce
¼ cup of brown sugar
¼ cup of your favorite bbq sauce
½ cup of shredded cheddar cheese
½ cup of your favorite salsa
INSTRUCTIONS
In a large bowl mix together the bread, beef, peppers, onions, garlic, eggs, Worcestershire sauce, Tabasco sauce and salt and pepper until completely combined and set aside.
Next line 1 mini loaf pan with the 6 slices of bacon and add in the meatloaf until the top and fold the bacon over covering it completely.
Add the remaining meatloaf to the other 3 mini loaf pans and bake in the oven at 400° for 40 minutes.
Sweet Soy Glaze: In a small bowl whisk together the ketchup, soy sauce and sugar to make a sweet soy glaze.
Once the meatloaf is done brush on the sweet soy glaze to one of the meatloaves, bbq sauce to another meatloaf, and cheese and salsa to the last one.
Serve hot!