Meet the Woman Who Handcrafts Heirloom-Quality Copper Cookware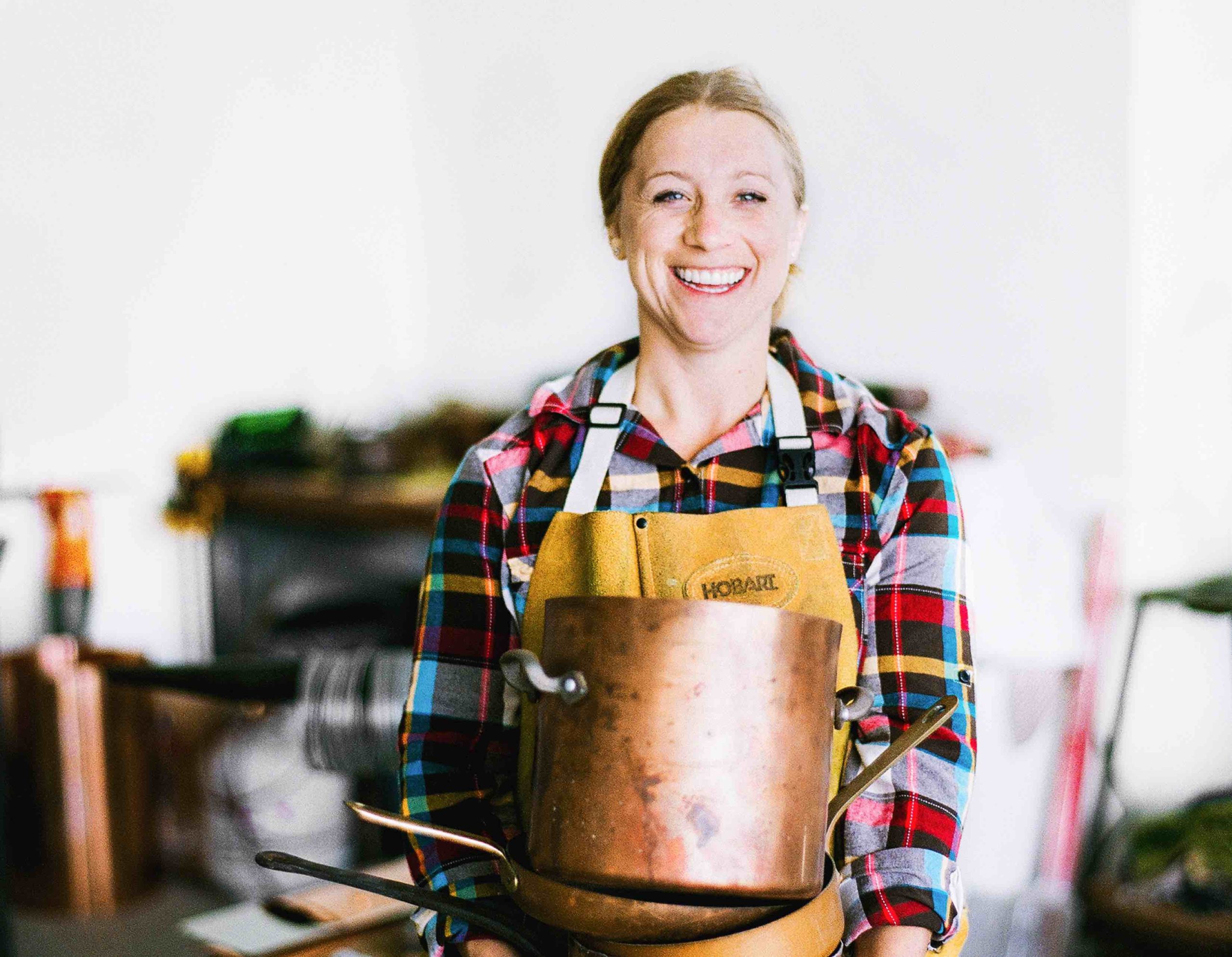 To see Sara Dahmen in her workshop,
hand crafting heirloom-quality copper
cookware, offers a glimpse into a bygone
era. For Sara, the woman behind the
company House Copper & Cookware,
that is intentional and comforting.
While researching and writing her historical fiction
novel about a female blacksmith,
Sara became enthralled by the
American tradition of home-
made cookware and decided to
try her hand at metalsmithing.
Steeped in a tradition that dates
back to the 1800s, Sara procures
the raw and spun copper from
family-owned and operated
American businesses, and then
personally drills, rivets, hand-tins, buffs, and polishes each
piece in her garage workshop in
Port Washington, Wisconsin.
"I use 200-year-old tools to
build replica cookware used in
pioneer kitchens," Sara says. "It
helps connect me to the way
life used to be, and it helps connect me in a very tactile way
to my craft and my family. It's
the hands-on shaping, with my
children running around near
me, that creates a real feeling of
being present."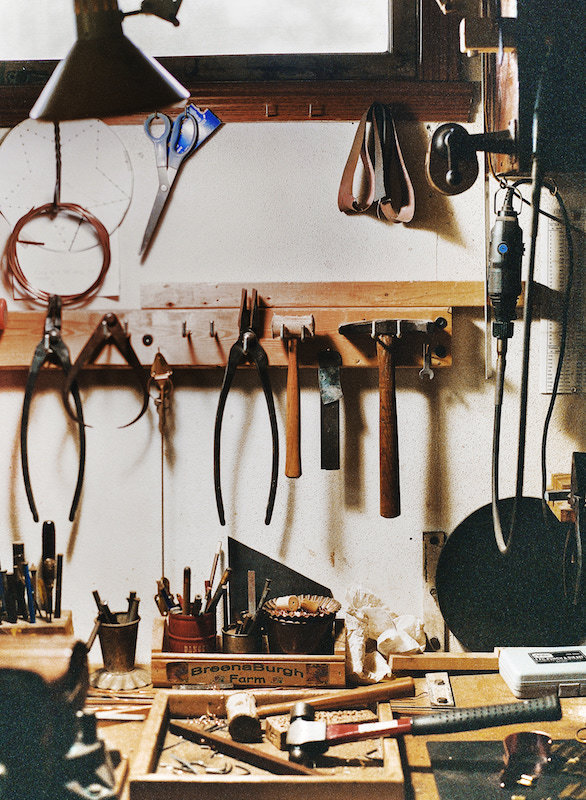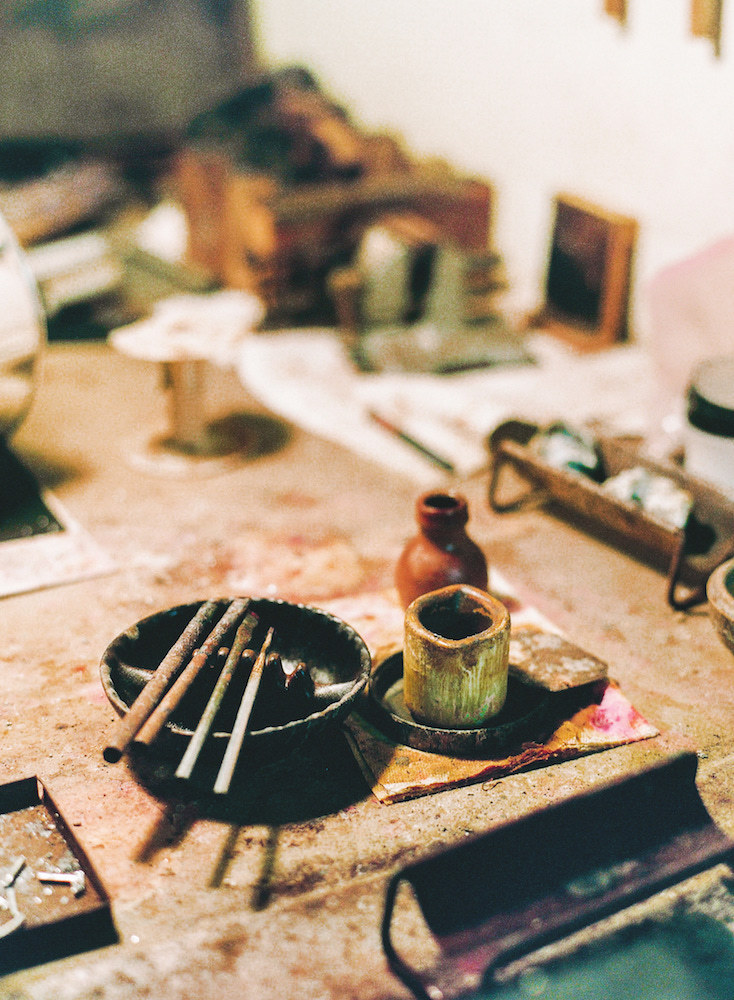 Sara is not alone in her fondness for the metal, and with an increasing focus on wellness and purity in American kitchens, copper cookware is increasingly becoming a must-have consumer product. Revered for its beauty, copper cookware is a favorite of professional and home chefs because it disperses heat consistently and conducts heat rapidly—in fact 25 times faster than stainless steel—saving energy and cooking time. Copper is also free of alloys and has an antibacterial quality. Sara also has a tip for cleaning copper: just rub a little ketchup all over the surface, let sit for a minute or two, rub off, and your copper will look freshly buffed.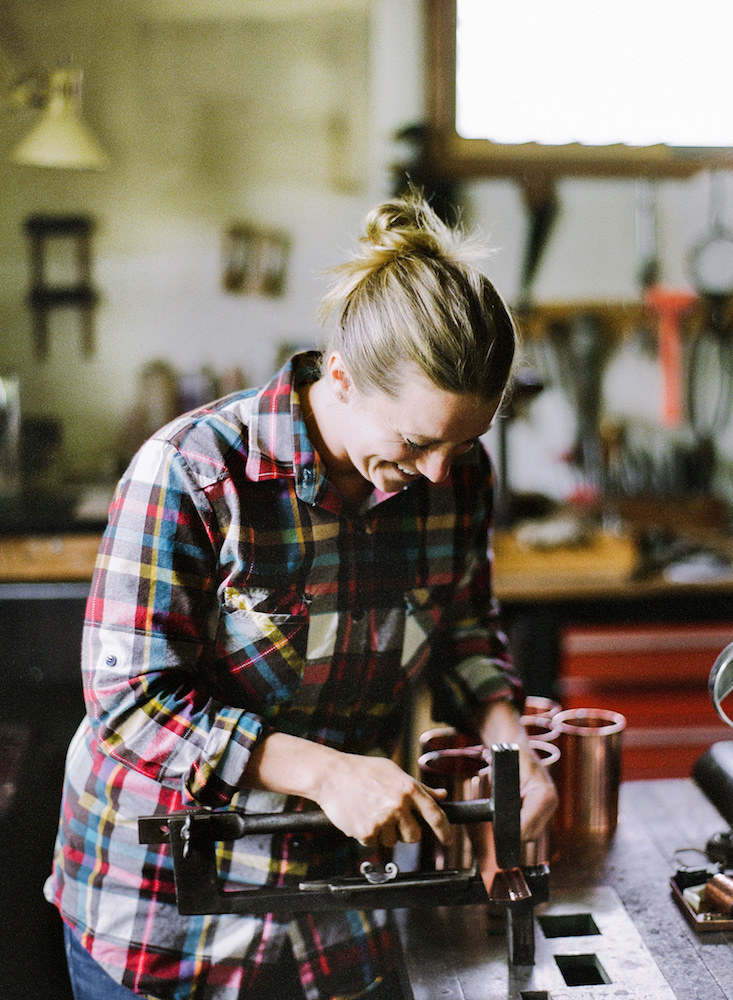 To maintain her high standard for quality and craftsmanship, Sara has kept her product line to five essential copper pieces including pots, pans, and lids that will serve almost all cooking needs. She also sells two styles of cast iron skillets, and has partnered with Rowe Pottery from Cambridge, Wisconsin, to expand the House Copper product line, staying true to the company's mission of selling handcrafted pieces made of natural and organic materials.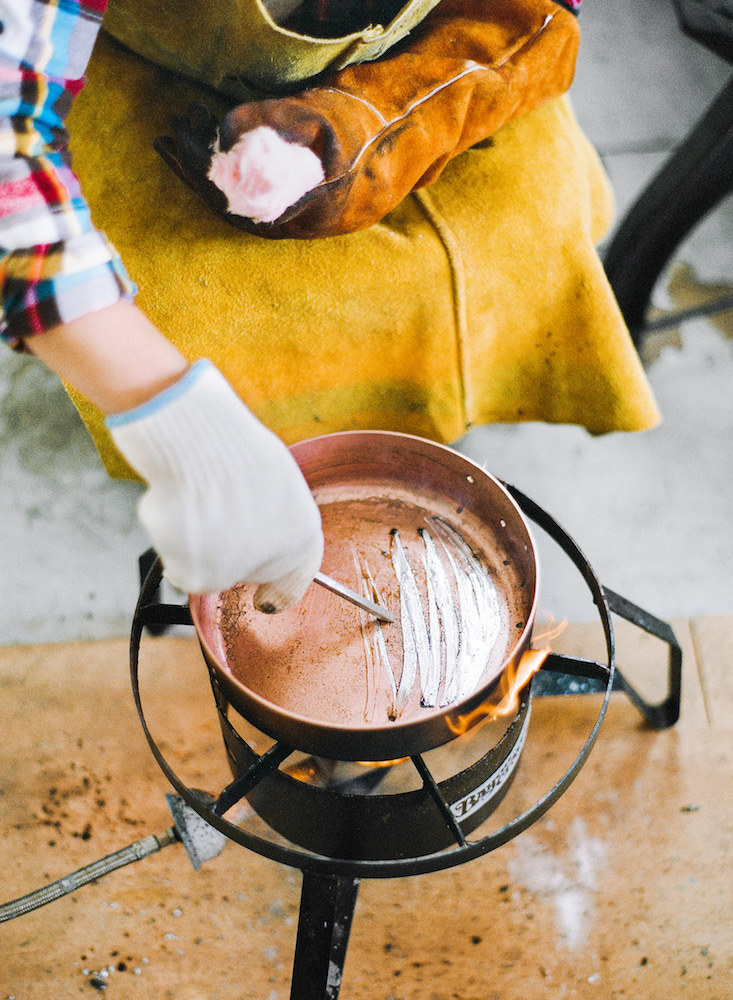 For a history buff like Sara,
copper is the perfect product, as
it will stand up to generations of
use, and in thousands of years,
will be considered an historical
artifact still in mint condition.
To learn and hone her craft,
Sara credits seeking out a metalsmithing mentor in Mac Kohler
of Brooklyn Copper Cookware,
who shared his know-how and
professional resources.
"Even as competitors, we collaborated and shared the information we each found so we
could both fulfill our dream of
making copper cookware," Sara
says. "I was honest about my
limited knowledge and, quite
frankly, asked other artisans to
share their own."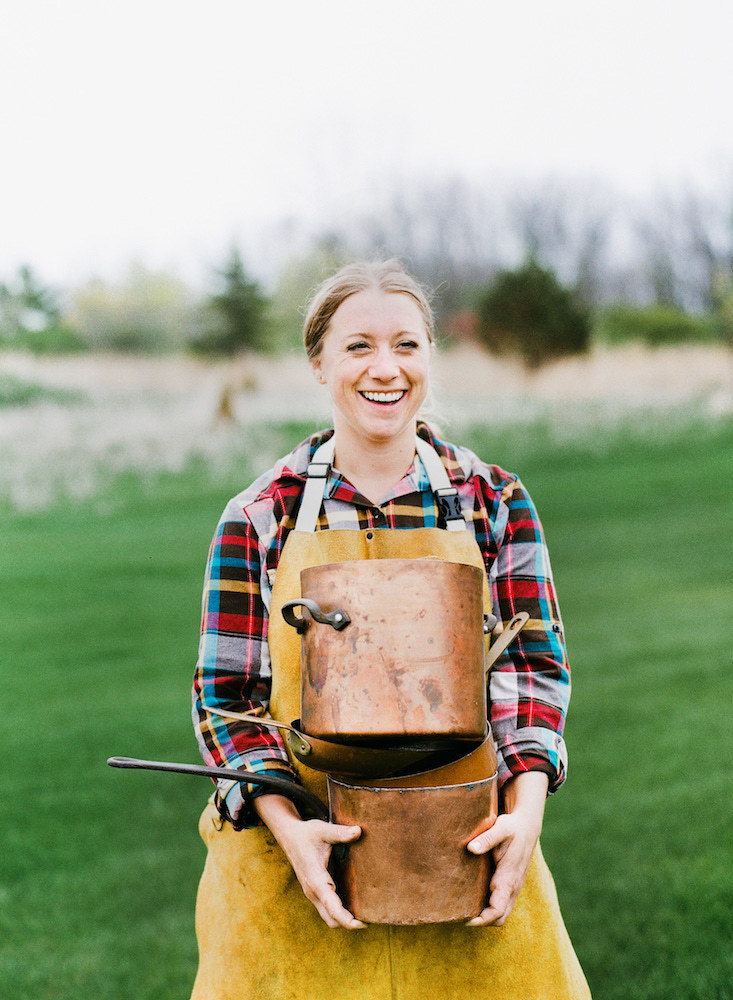 To learn more about Sara, her copper cookware, and her newbook, Flame: Our Love Affair with Cookware, visit HouseCopper.com.
Photography by Constance Mariena / Text by Susan Harold
This story originally appeared in the Fall/Winter 2018 issue of The Inspired Home Journal, titled "Testing Her Metal."