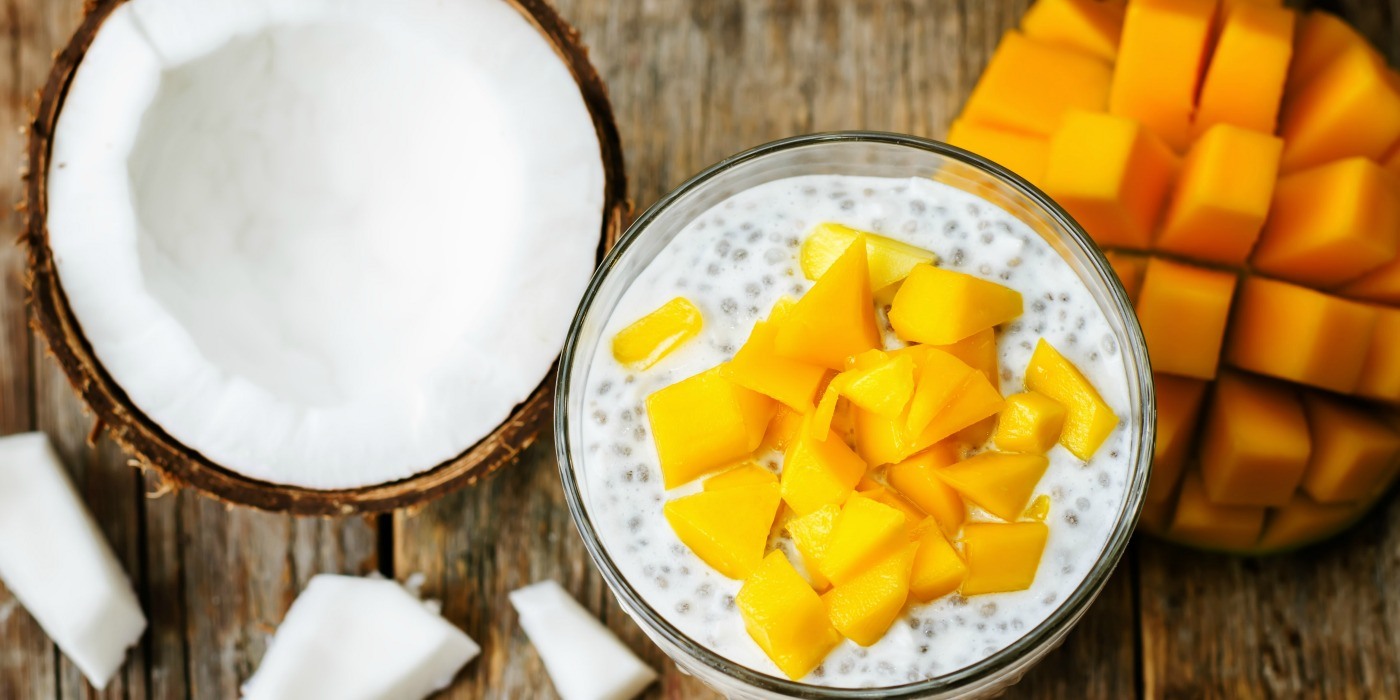 Not only is this an easy blender recipe, but it's loaded with the superfood know as chia seeds and quite possibly the healthiest pudding you can eat. I usually make a big batch on Sunday and eat it for breakfast all week, this is truly the breakfast of champions.
This recipe is dairy free, yet the coconut and almond milk are so rich and creamy you might think you are eating a dessert. The fresh mango gives a tropical flavor and the combination cinnamon, cloves, and cardamom tickle the taste buds in all the right places. Make this pudding the night before, and wake up to the easiest and best-tasting breakfast ever.
Mango Chia Seed Pudding Recipe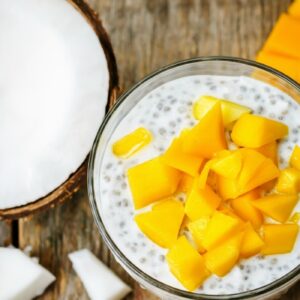 INGREDIENTS
1 mango, peeled and chopped
½ cup coconut milk
½ cup almond milk
2 tablespoons honey
1.5 teaspoons vanilla extract
1 teaspoon cinnamon
½ teaspoon ground cardamom
½ teaspoon ground cloves
3 tablespoons chia seeds
INSTRUCTIONS
Blend the first 8 ingredients on high speed until well incorporated.
Transfer mixture to a bowl and thoroughly mix in the chia seeds, refrigerate overnight.
Pudding will keep for 5-6 days.