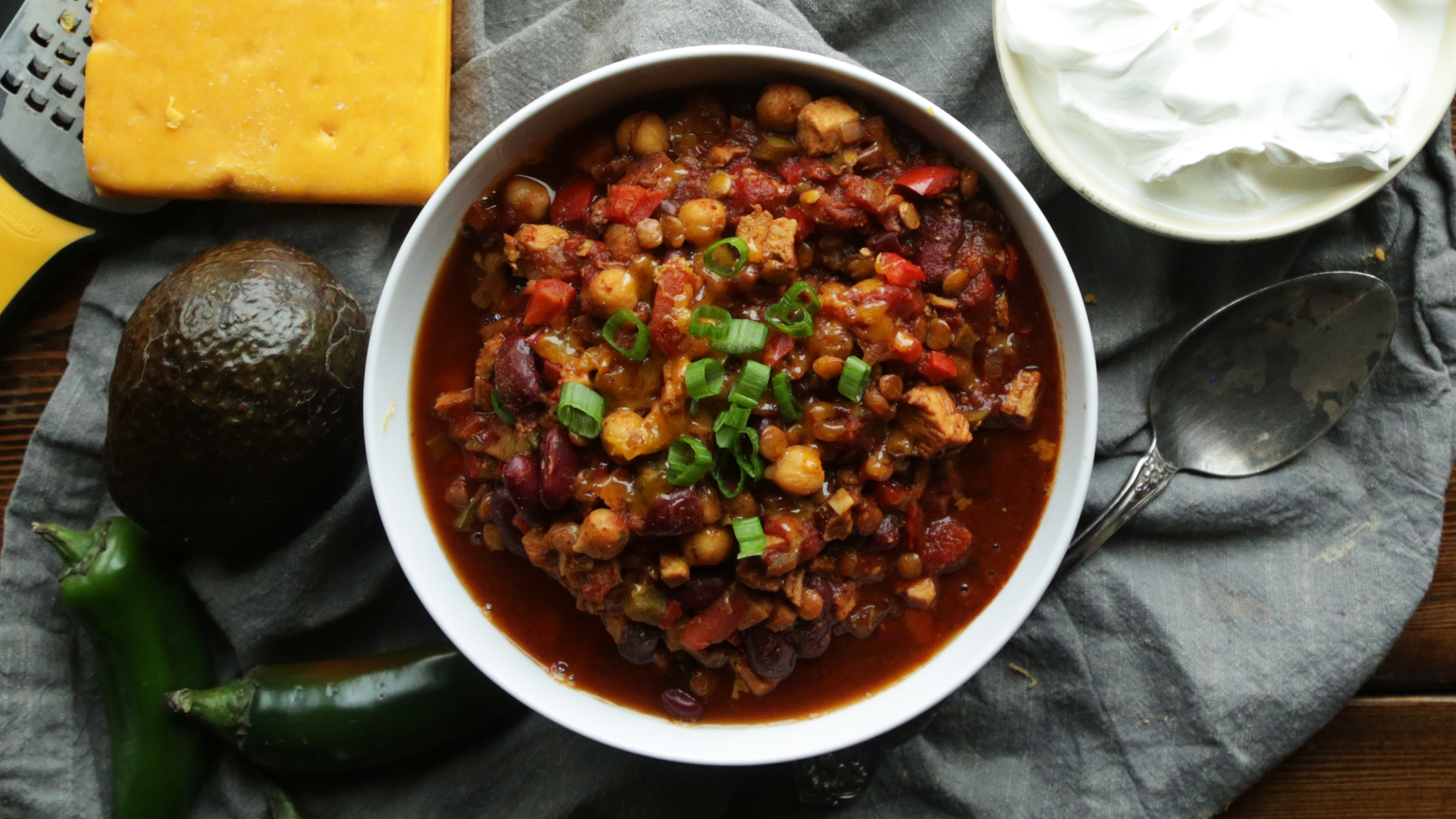 I'm not even trying to lie, I've literally cooked 7 turkeys in the past 3 weeks for friends, family and clients. I've literally perfected the art of cooking turkey. Breast side down, breast side up, brined, dry rubbed, smoked, deep fried, slow cooked, man I've made them all!! While they are all delicious, they are all very similar in flavor… Turkey flavor. I definitely appreciate the turkey sandwiches the next day, but one thing I covet is leftover turkey chili.
It finally tastes different, and dang is it good. I like turkey chili in general but usually I make it with ground turkey, which is great, but it pales in comparison when you can get HUGE chunks of turkey mixed in there. I know turkey chili is popular after thanksgiving, but the trick to this recipe is to finish it up with a little bit of cinnamon. I know, I know, it sounds weird but I promise it is worth it.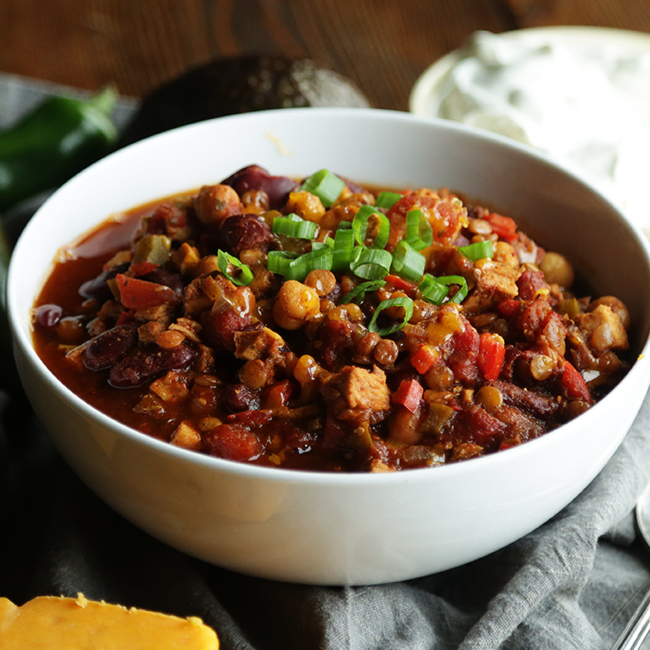 You'll also might notice in the video that I used a really cool ladle, or "spadle" as they call it. It is a stirring spoon that when turned can act as a ladle. In addition, it has a rubber scrapper tip to help get ingredients into a pot of help move it around while cooking. Maybe the coolest part is the measurements inside of the spoon. In any event, this is killer chili for your post-thanksgiving extravaganza!
P.S. you may need to thin with water or thicken with tomato paste. Just a little fyi 🙂
Leftover Turkey Chili Recipe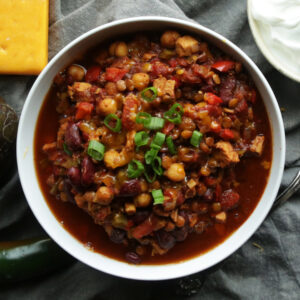 INGREDIENTS
1 tablespoon of olive oil
1 peeled and small diced yellow onion
2 each seeded and small diced red and green bell peppers
2 seeded and small diced jalapeños
2 pounds of roughly chopped leftover turkey
2 28-ounce cans of diced tomatoes and juice
3 cans each chickpeas and dark kidney beans, strained
1 cup of lentils
1/3 cup of chili powder
¼ cup of ground cumin
2 tablespoons of dry oregano
½ teaspoon of cinnamon
Kosher salt and fresh cracked pepper to taste
INSTRUCTIONS
In a large pot on medium-high heat with olive oil add in the onions and peppers and cook until browned, about 10 to 12 minutes.
Next stir in the turkey, tomatoes, beans, lentils, chili powder, cumin and oregano and simmer for 30 minutes.
Finish with cinnamon, salt and pepper and serve with sour cream, shredded cheddar and chopped green onions.