How Warm Weather Dwellers Do Winter Outdoor Entertaining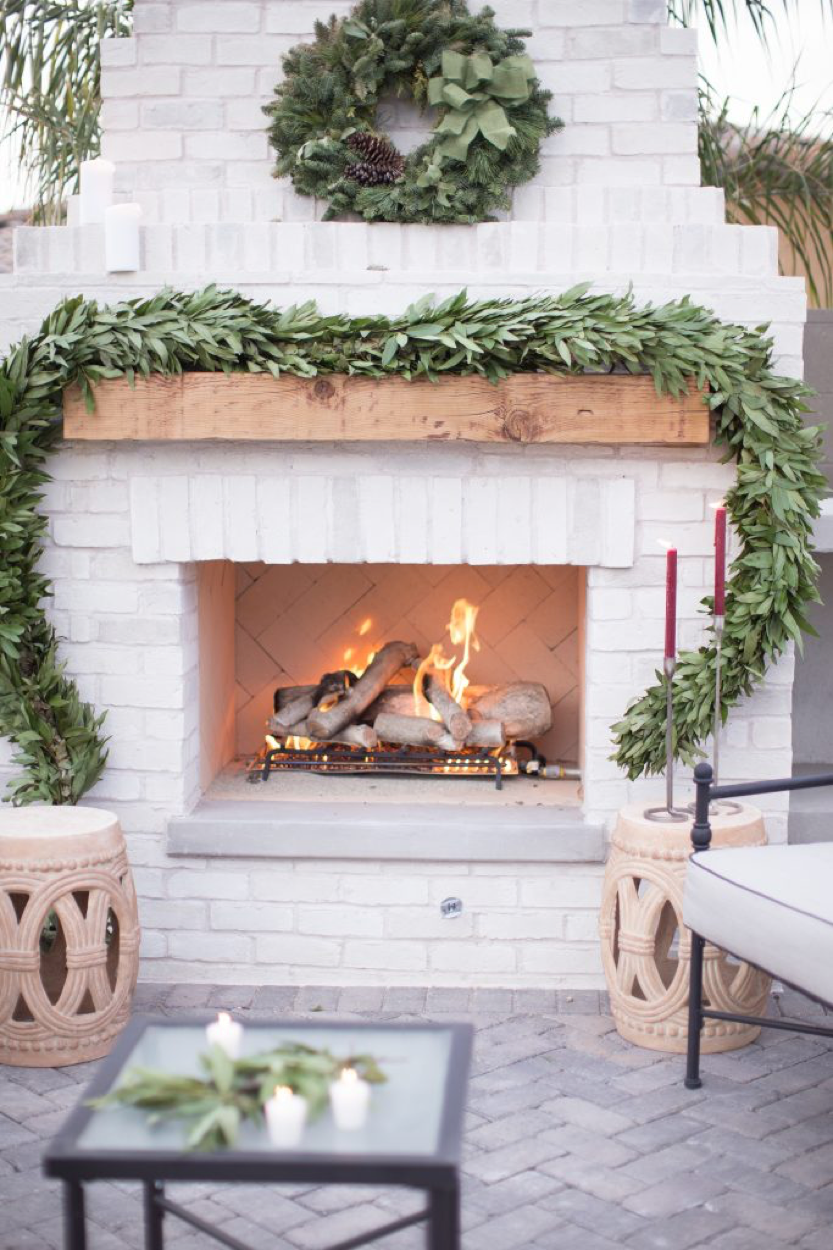 Phoenix is the envy of most when it comes to winter. While our friends up north and northeast are shoveling snow we are enjoying some of the most beautiful weather the year has to offer. Even though we might not be up to our knees in snow, we still have our fair share of cold nights. So when we decide to entertain guests outdoors in the winter, we still need to find ways to keep warm!
Fireplace or Fire Pit
When we designed our own backyard a year ago, we decided on a few entertainment areas. One of them being the fireplace. During the summer months, this isn't used as much and although our guests still make their way over to this area, the fireplace doesn't come on until the first chill. If you don't have a fireplace, a fire pit is a great alternative! All of your guests will be able to circle around the fire and feel the warmth. Another great idea is to have a few patio heaters. The guests that aren't next to the fire can still stay warm with them.
Blankets to Keep Warm
As friends and family come outdoors to enjoy an evening by the fire I like to offer them some blankets. Having a basket full of blankets at the door or right next to the patio is the perfect spot for easy access.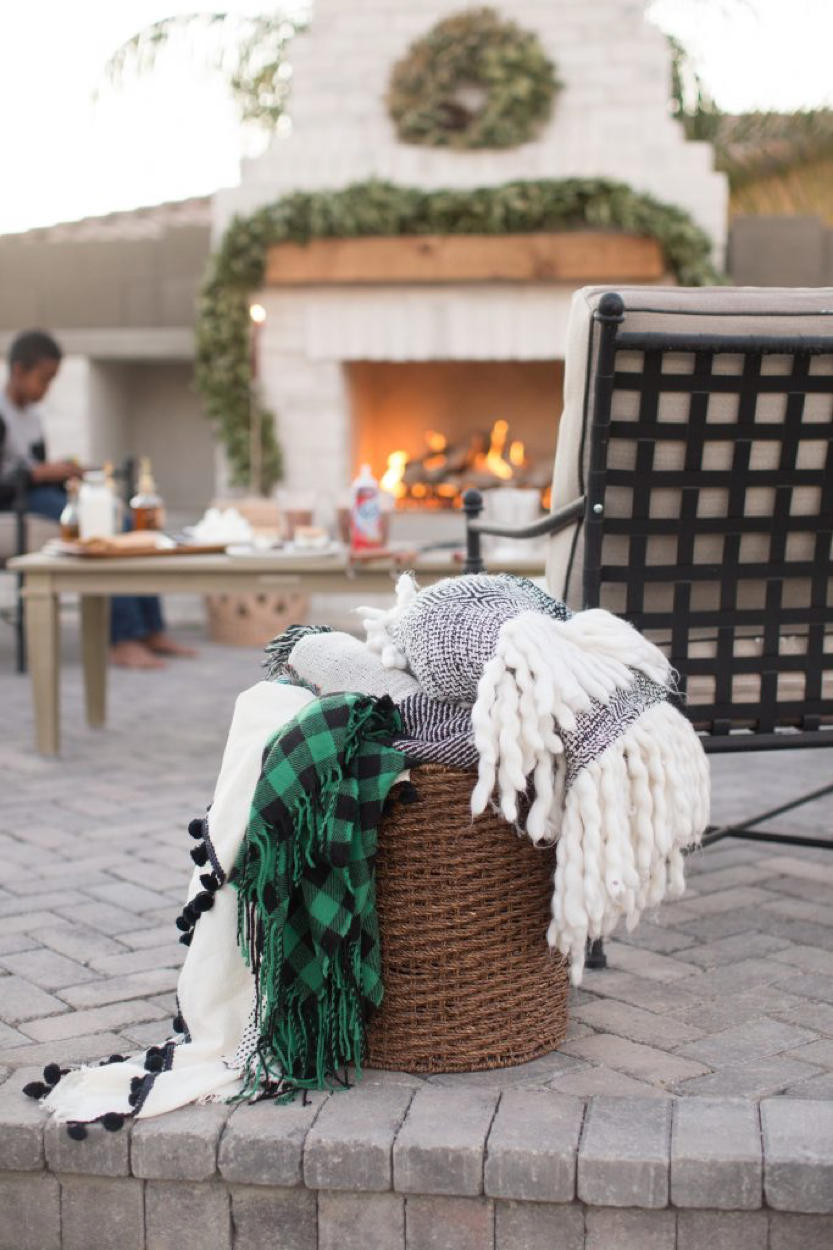 Hot Drinks
Even though we might be next to the fire and all cozy with our blankets, hot drinks are another way we like to keep warm during the winter months. I like to keep hot water available for guests so they can make their own hot cocoa drinks! My kids can even get in on the fun with some of these double wall cups that won't break if accidents happen… and believe me they do!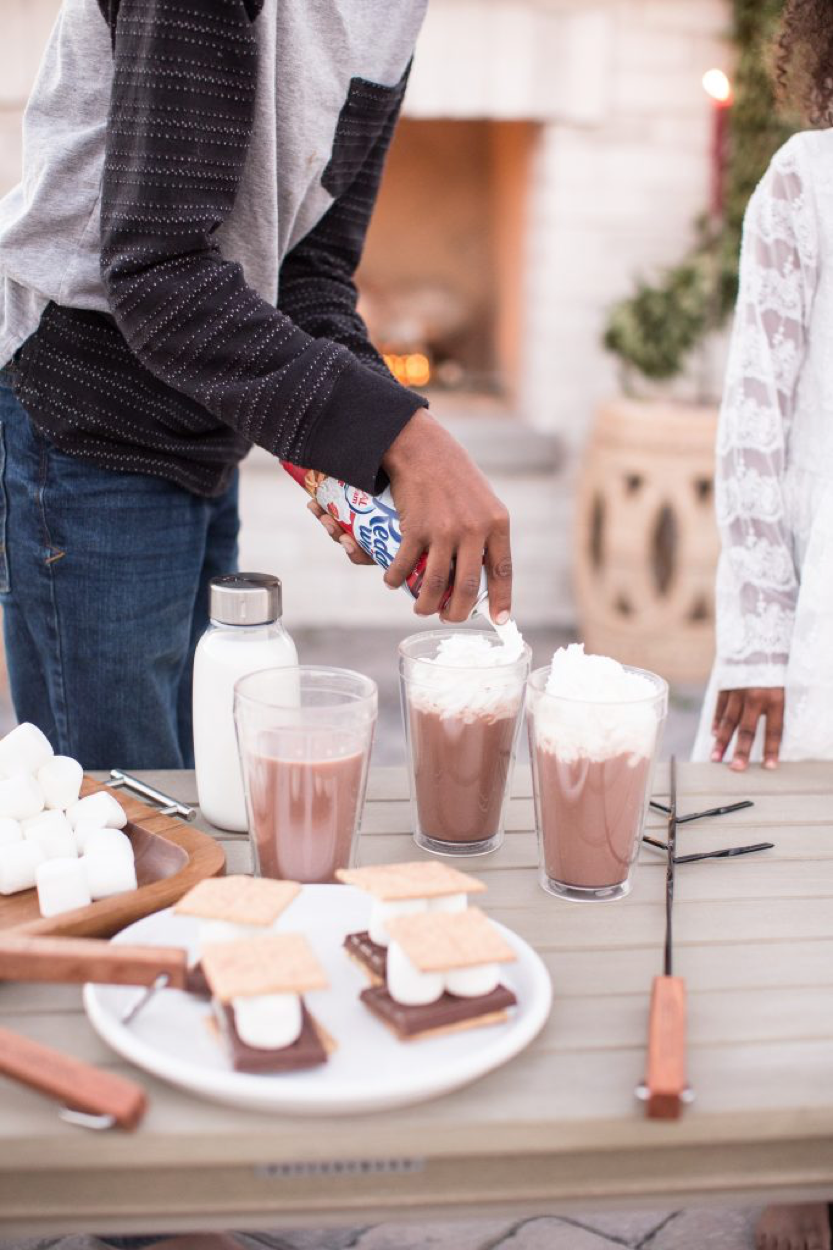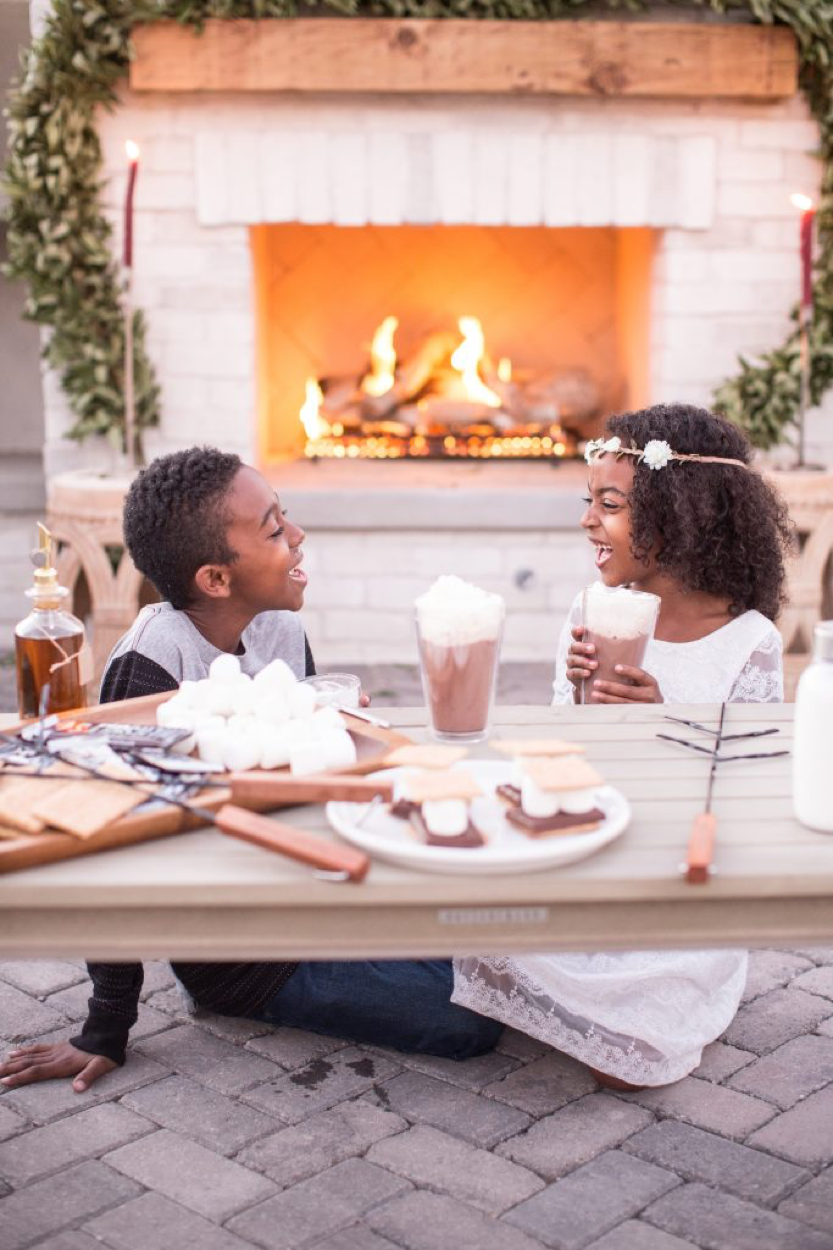 Open Fire Roasting
This may not keep us warm, but fire and marshmallows go so perfectly together that I always have a stash of fresh marshmallows ready for s'mores. A fire-roasted marshmallow with a layer of chocolate, smushed between two graham crackers? I mean no wonder it's an American tradition! Plus, I can't get over these whimsical skewers shaped like twigs that allows you to roast multiple marshmallows at a time, which my kids really appreciate!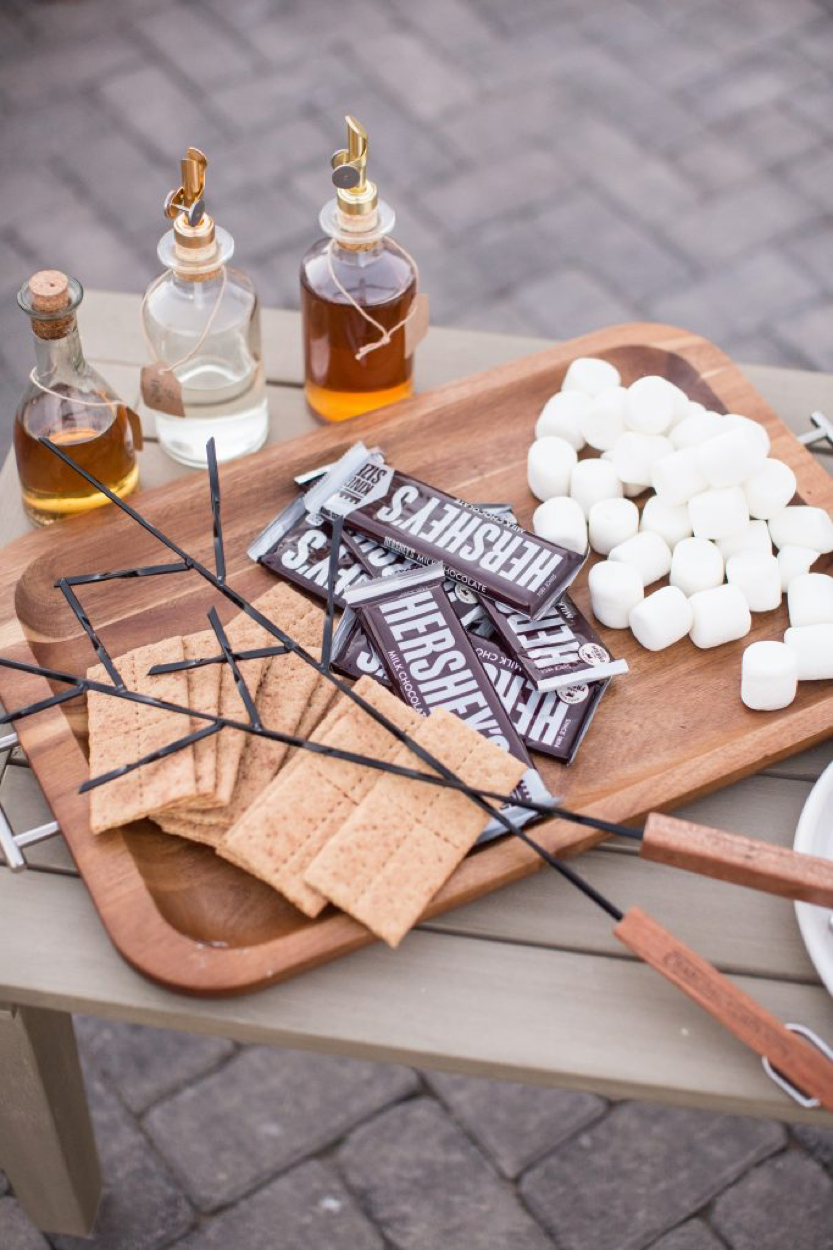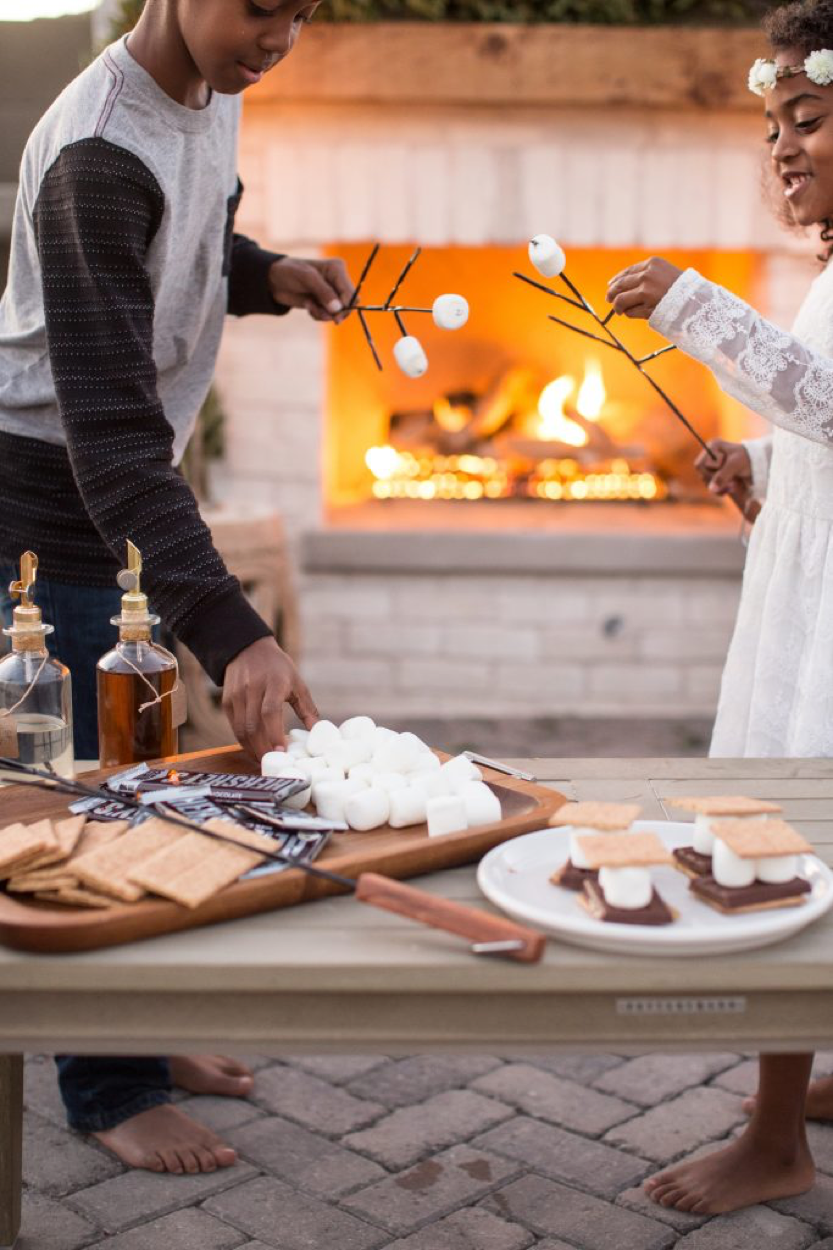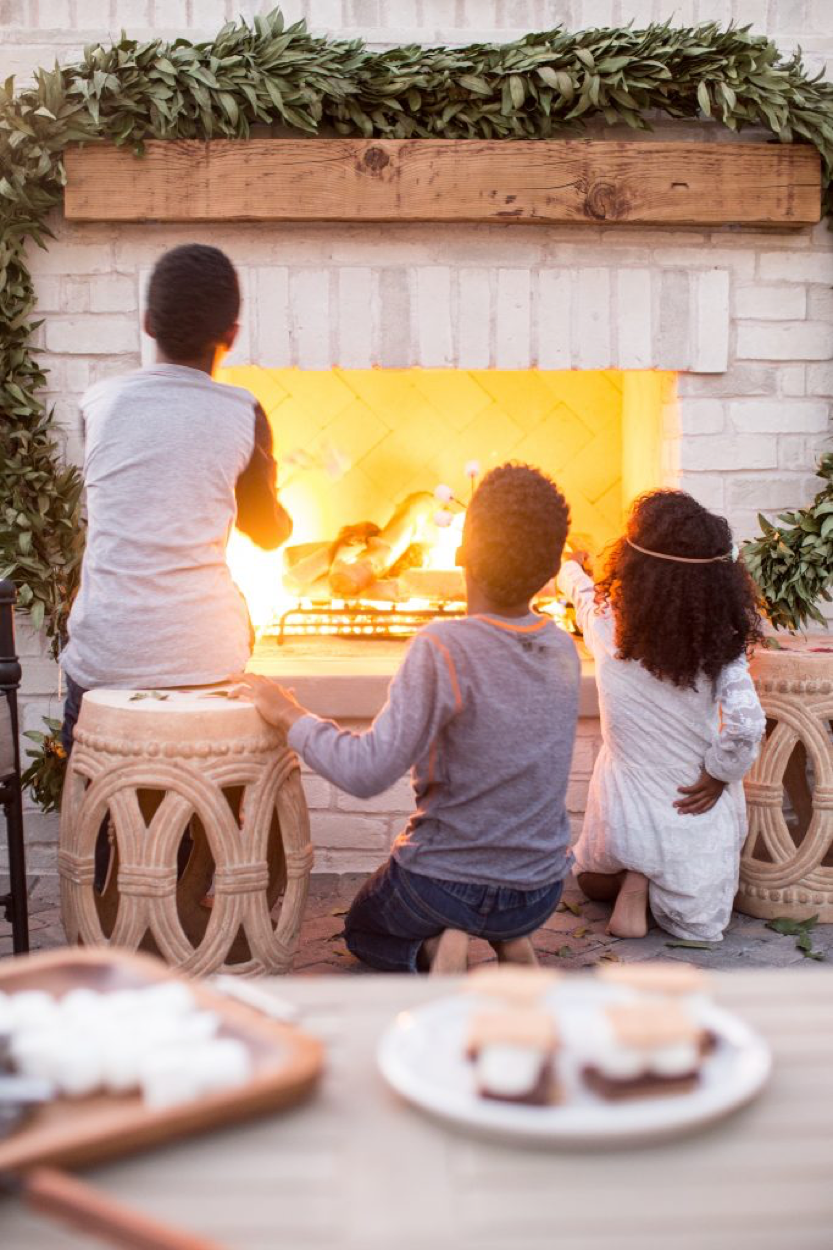 Are you planning on entertaining outdoors this winter season?