How to Transport Your Potluck Dish from Point A to Point B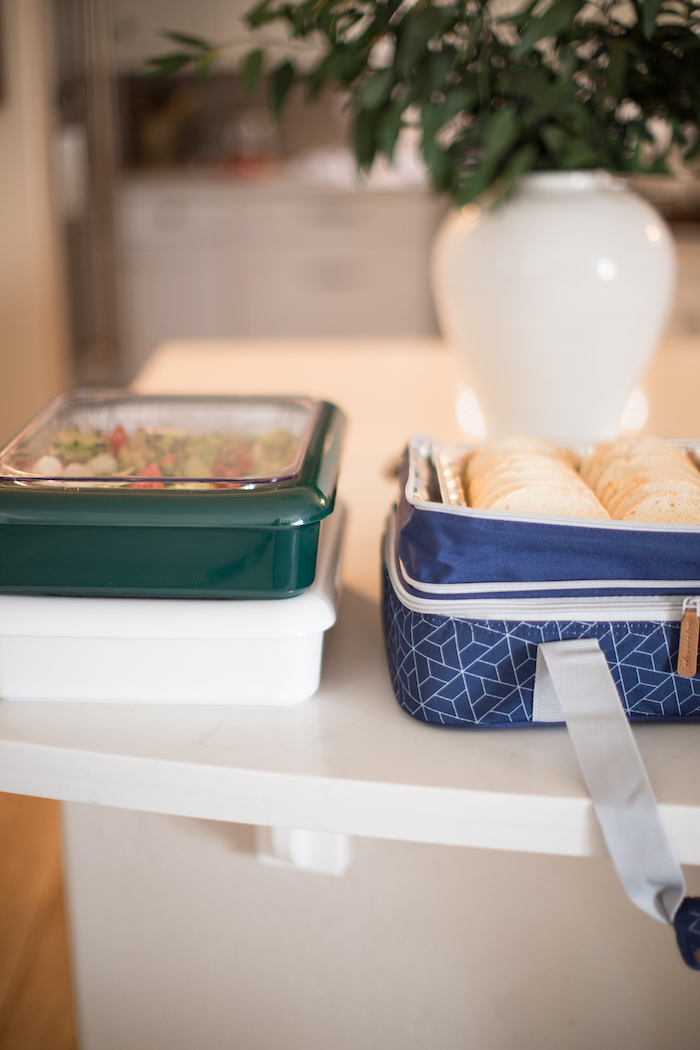 BBQ season is upon us and with that comes backyard parties, summer soirees and al fresco dining! You've probably been invited to a BBQ before with an invitation with something like "Bring a dish to share!" I know each year for our Memorial Day party, Reggie and I take care of the meat while we ask our guests to bring a side!
But if you're like me, sometimes I have a hard time actually transporting the meals to the get togethers! Here are some of my favorite ways to get your creation from point A to point B, in style!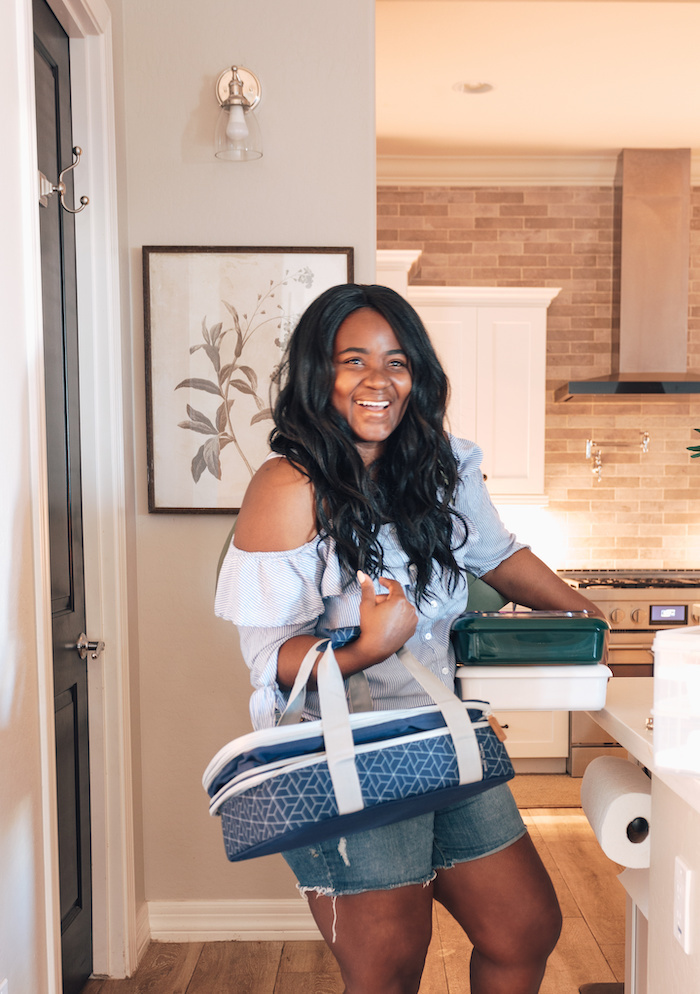 How to Transport Cupcakes to a Potluck
If you've ever made homemade cupcakes for a potluck then you know it can be a challenge to get them to their destination. This cupcake holder is the perfect solution. It has individual slots for up to 24 cupcakes it even reverses to a flat side so you can transport cookies as well.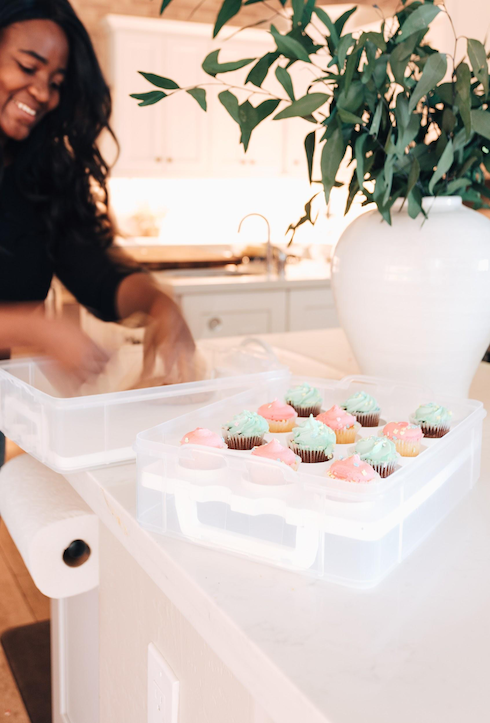 Snap n' Stack 2-Layer Cupcake Carrier

By Snapware

Shop Now
How to Dress Up a Foil Pan
Most of the time I make my potluck dishes in a foil pan, but when I discovered there was away to dress the pans up, I was so excited! Fancy Panz has 2 options in the 11×9 inch foil pans. If you have a shallow pan of 1.5 inches you can use a riser, and if your pan is 2.5 inches deep then you can just directly insert them into the fancy pan and close! Fancy Panz gives the look of a gorgeous casserole dish without any of the clean up!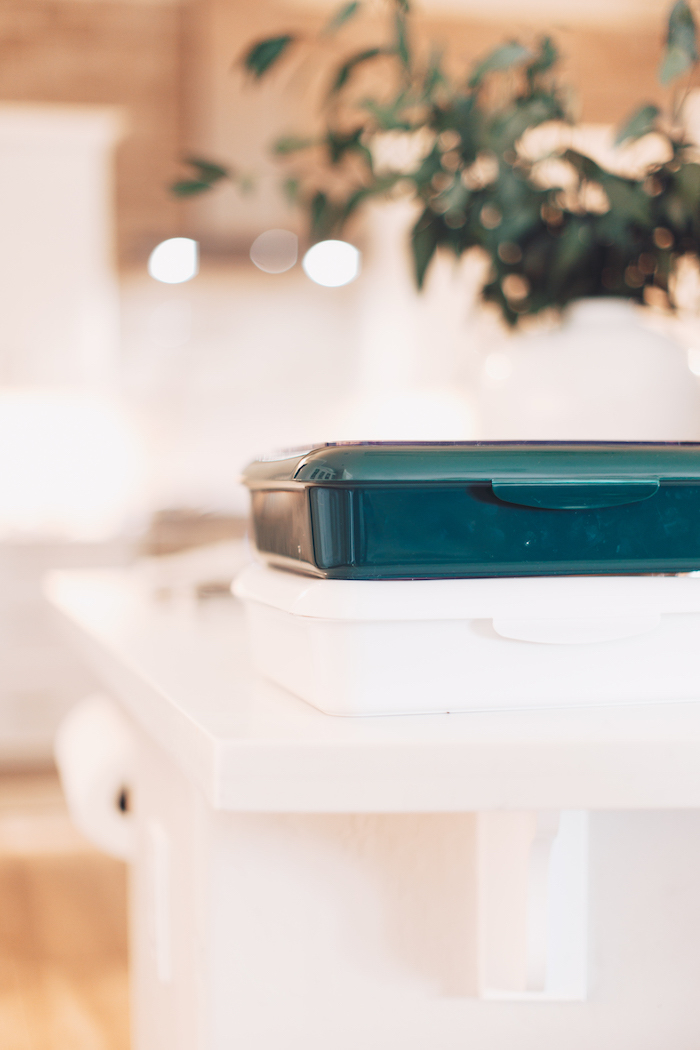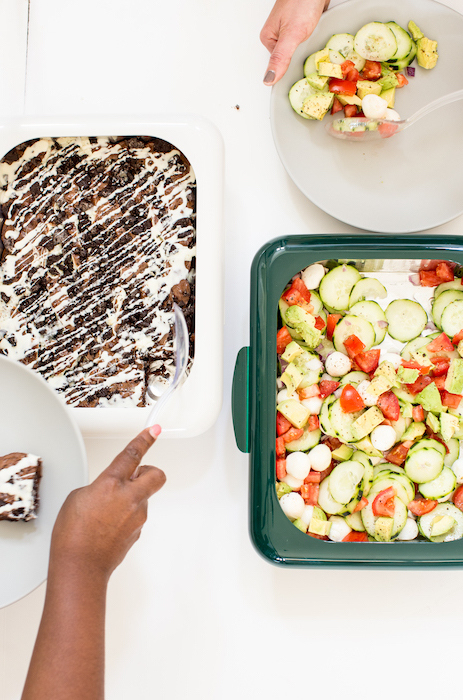 How to Transport a Hot Casserole Dish
Arctic Zone makes some really pretty food carriers! If you want to keep your food hot on the ride to your next BBQ, then these insulated totes are for you. This thermal carrier has two compartments that hold a standard 9×13 baking dish. The top expands and can carry another load of complementary sides or dishes.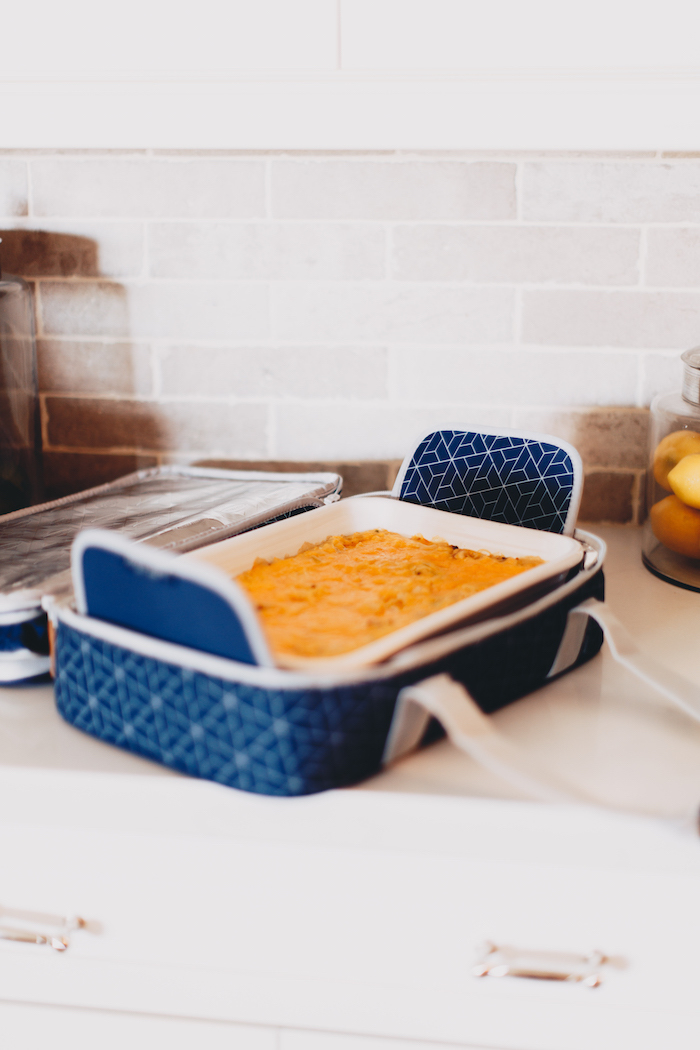 Insulated Food Carrier

By Arctic Zone

Shop Now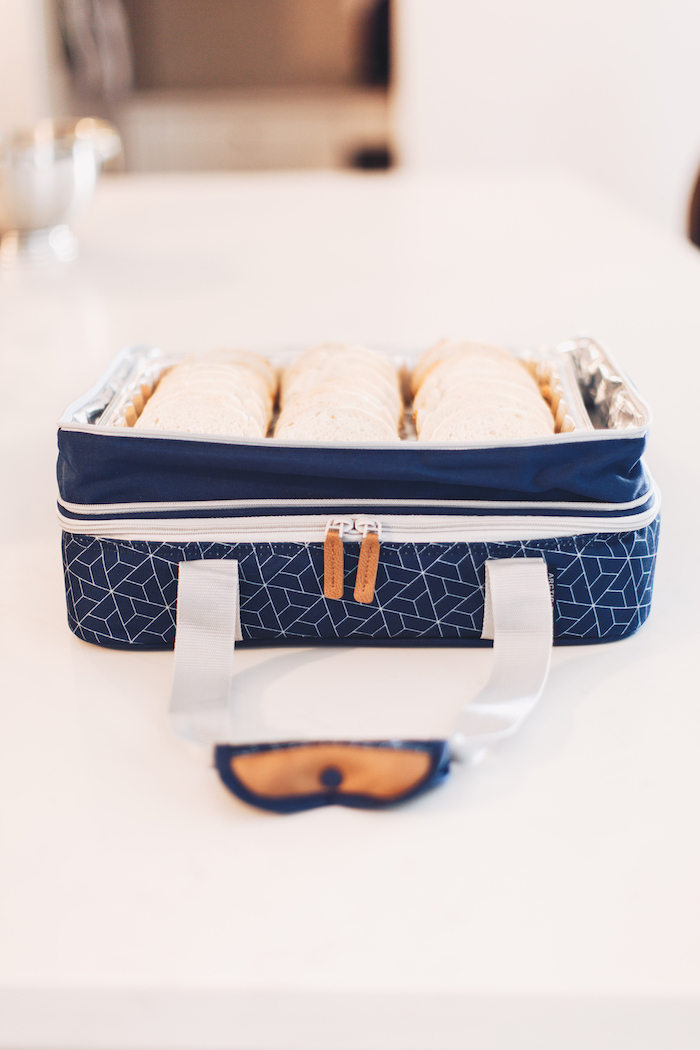 To keep your food hot or cold for longer, Arctic Zone suggests that you take your dish out of the oven and put it directly into the bag. Not only that, but the more food you have in the bag the longer it stays hot or cold!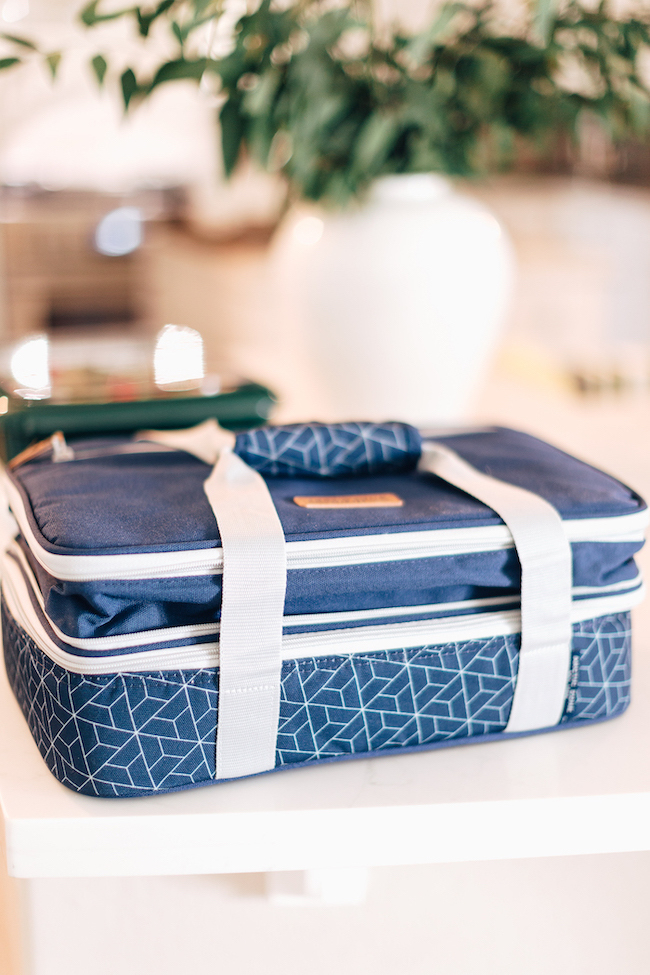 It's so fun discovering new products to make your life easier and prettier! Check out more inspiring products for everyday living, right here on The Inspired Home!