How to Throw a Virtual Kids Birthday Party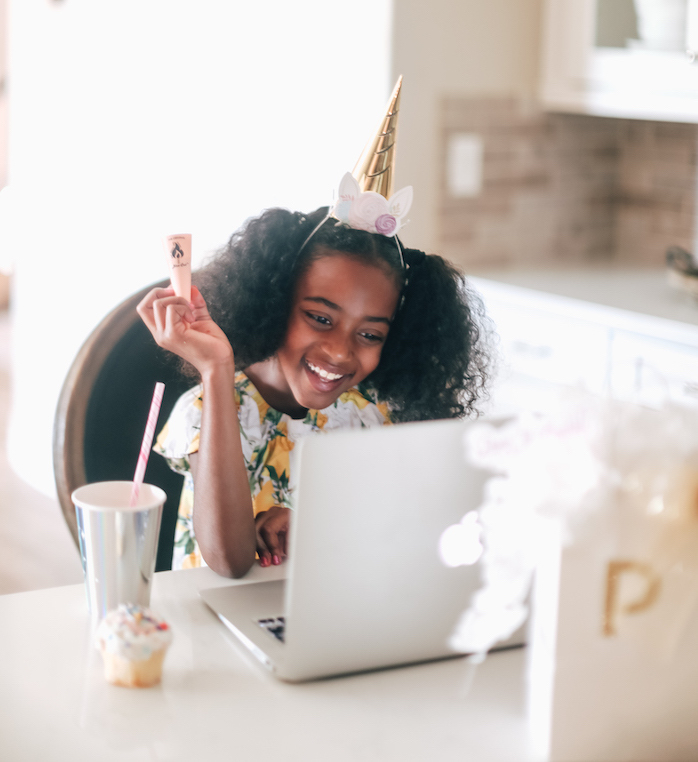 Millions of Americans across the US are hunkering down in quarantine to keep themselves and their families safe from this pandemic. Businesses have shut their doors and even our very own convention was canceled due to the coronavirus. As most of the world pauses, one thing continues and it's birthdays! Yep, each day someone you know (or maybe even yourself) celebrates the gift of another year.
Even though we aren't celebrating with big crowds and big cakes, we can still celebrate a birthday virtually or the quarantine way! Here are a few clever ideas we've seen that will make any birthday celebration a big hit and full of joy!
Invite Guests to a Zoom Call
Invite all of your kids' friends to celebrate the big day with a Zoom call. Send out invites via email or text, and have your son or daughter meet all their friends online. I love this sample invite from Blushing Moments.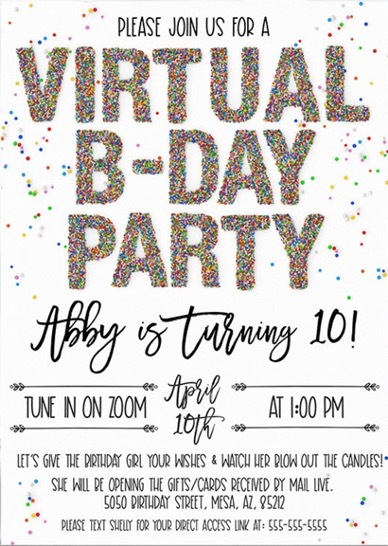 Sing Happy Birthday, make a craft together, or even play games! Just like a real party have a start time and end time along with an agenda! 1-1.5 hours is plenty of time to celebrate.
Drop Off or Mail Party Favor Bags
I haven't seen this idea yet, but I think it's a good one! Make a party favor bag full of activities and treats to go along with your Zoom call.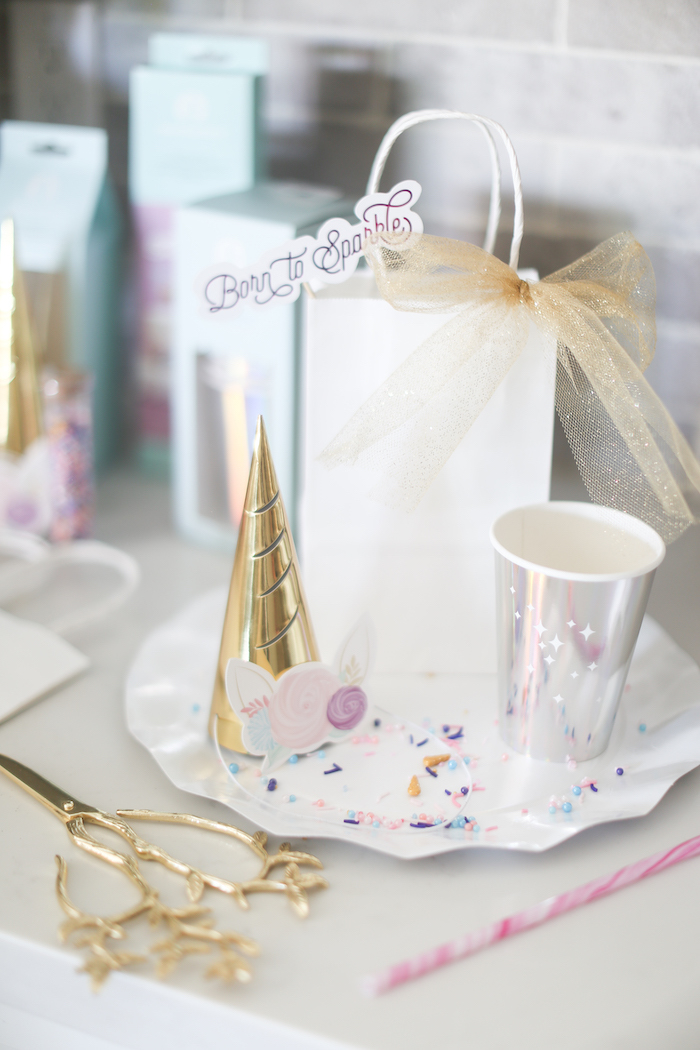 Pearly White Paper Charger Plates

By Sophistiplate

Shop Now
If you have a little girl, this is the perfect set up for you! All you need is favor bags, ribbon, stick on initials, party hats, straws, and cups. As you are preparing the bags remember best practices like washing your hands, wearing gloves or a mask to give your guests peace of mind.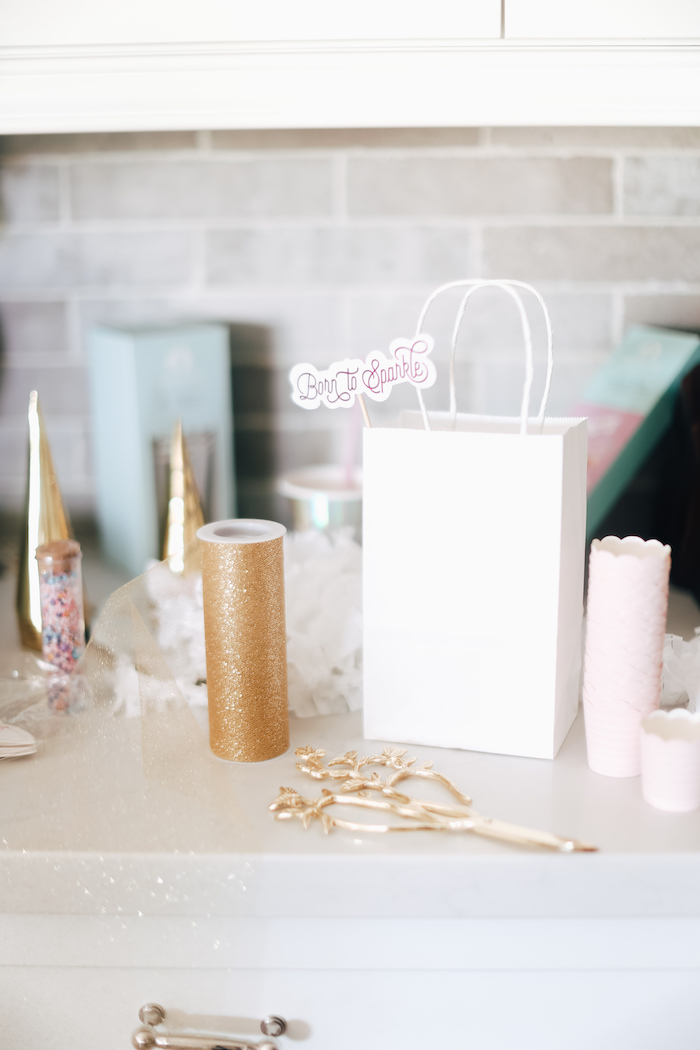 Holographic Sprinkle Paper Cups

By Sweet Tooth Creations

Shop Now
Here's how you assemble each bag:
Add some glitter ribbon to the top in a sweet bow.
Give each bag an initial for each friend that you are inviting.
Give each bag a straw, party hat, party cup, and a sweet treat like a cupcake or cookie!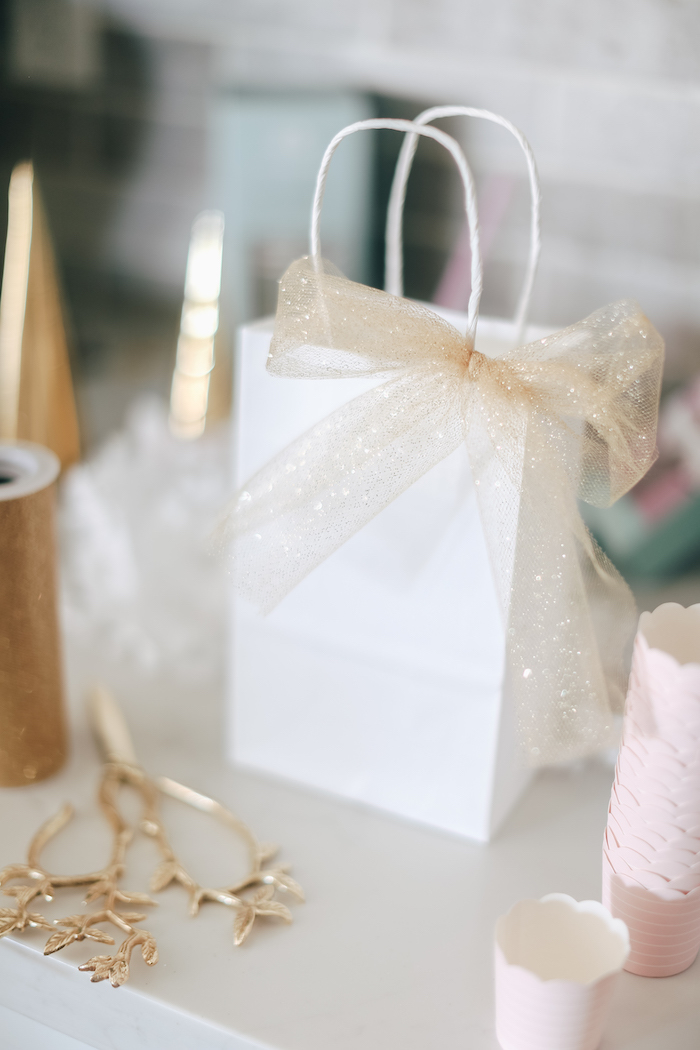 Drop it off at the door for each attendee or mail it out if they live out of town. Remind them to bring the favor bag to the "party" Zoom date and time.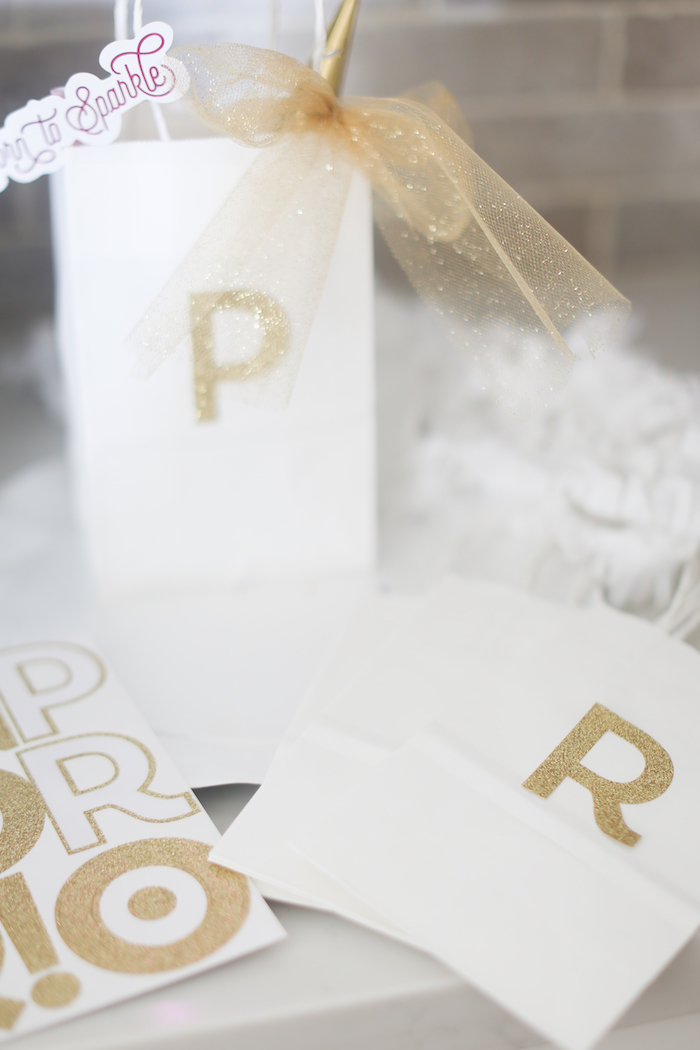 Craft & Activity
In each party bag, give the guests a craft or activity that they can all do together. Maybe you send them all canvases, paint and paintbrush kits, or you can send a cookie to decorate! The same goes for a cupcake to decorate together. This cute unicorn party hat is from Sweet Tooth Fairy and is a great activity to do together.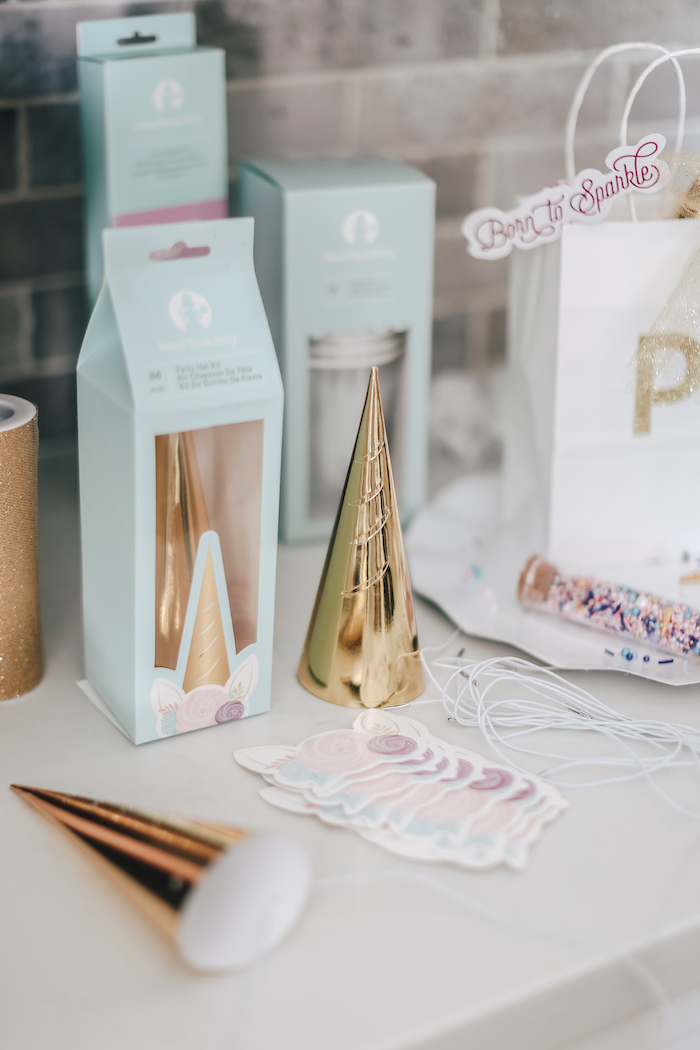 Unicorn Party Hat Kit

By Sweet Tooth Fairy

Shop Now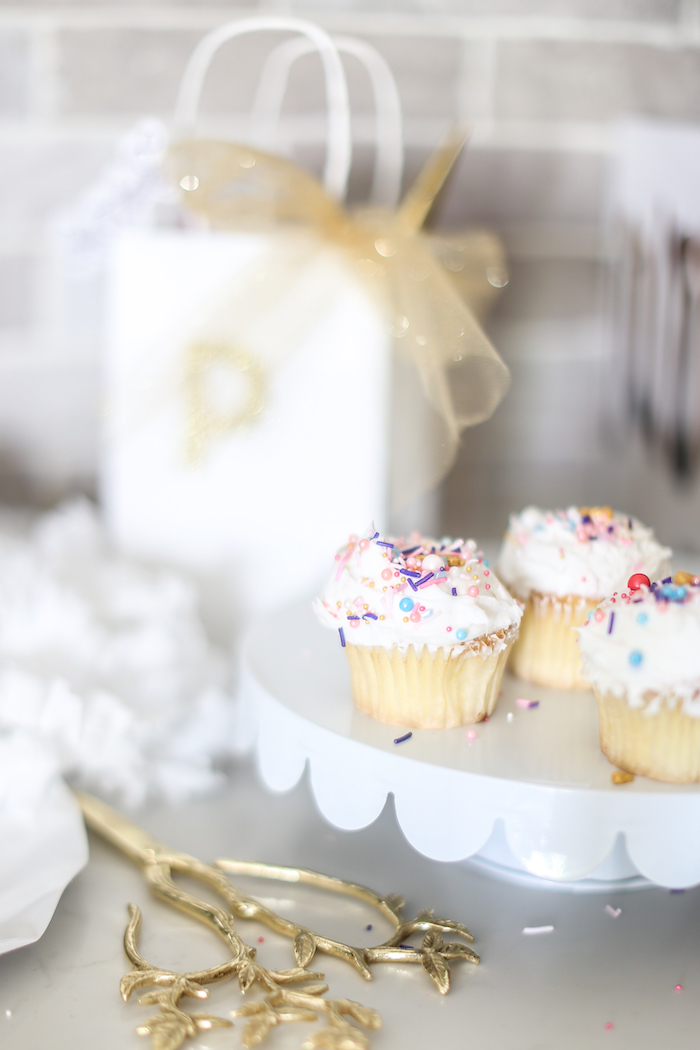 Gift Opening
If your child has received gifts, leave some time during the party to open those gifts. This way your child can say thank you immediately! Plus it's exciting to see those big smiles. If you want to skip the gift opening, that's okay too. Just remember to say a live "thank you" to all the guests who sent gifts and mail out those thank you cards.
Sing Happy Birthday
Of course we couldn't have a birthday party without singing Happy Birthday to the guest of honor! Pick a time during the party (maybe after you have decorated cupcakes or cookies) to sing. Afterward, have each guest eat the cupcakes or cookies and say farewell!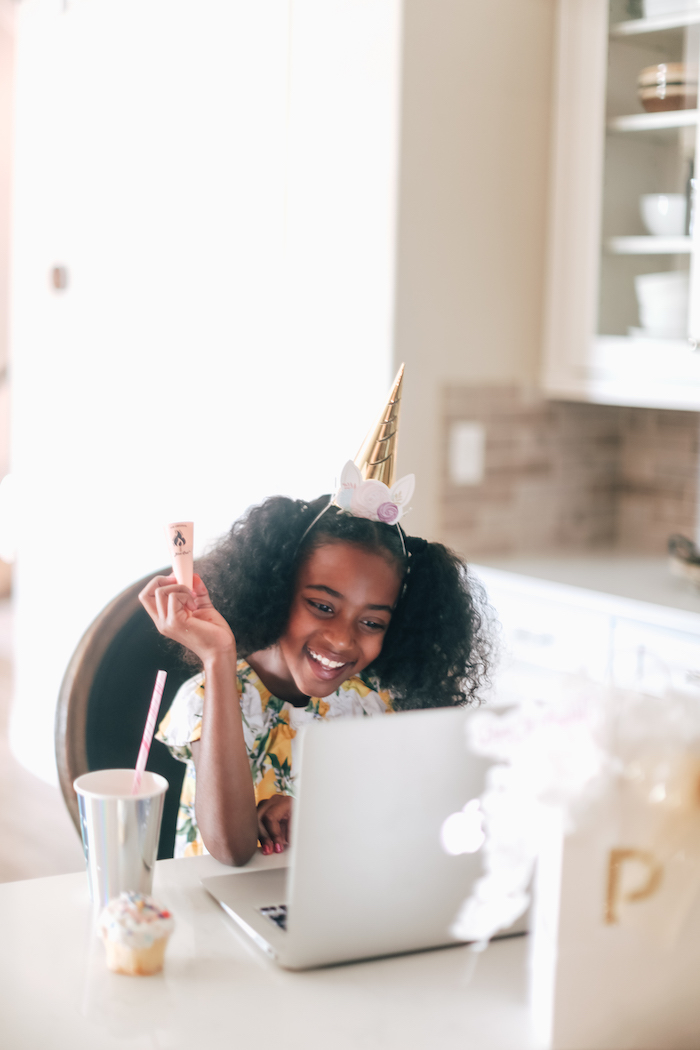 This little device is perfect when we get back to gathering. It blows out the birthday candles without spreading any germs!
Flamingo Blow-Out

By The Original Blow-Out

Shop Now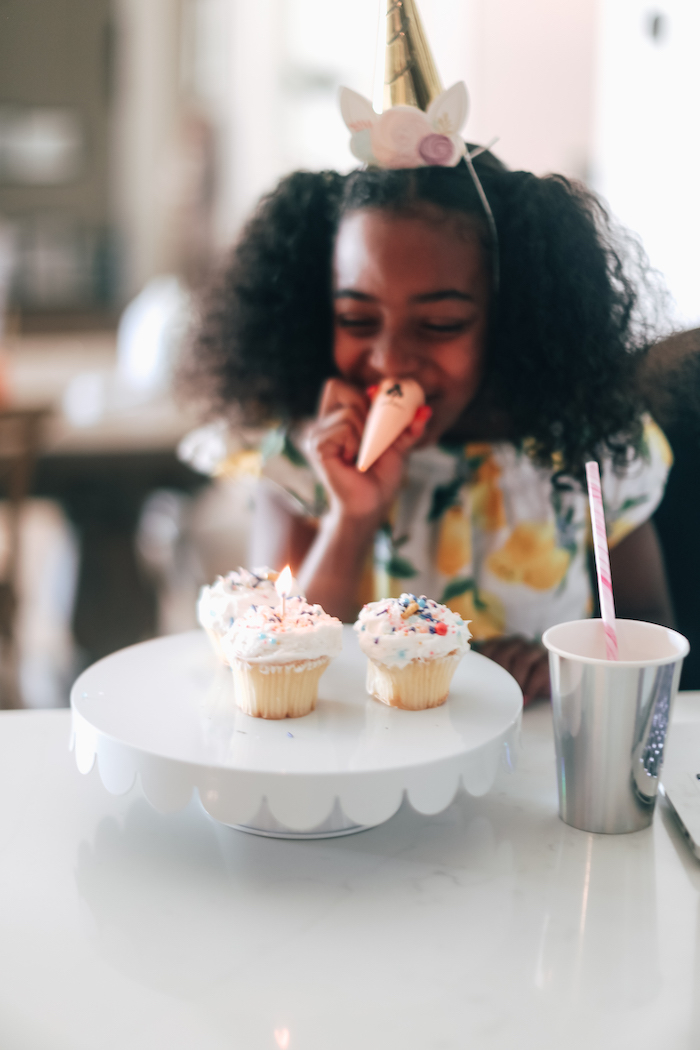 White Metal Cake Stand

By Cakewalk

Shop Now
OR: Drive-By Celebration
Another way to celebrate a birthday is to invite friends and family members to drive by and wish the birthday boy or girl a happy birthday in person! With honks, waves, and even decorated cars, your birthday kid will feel extra special. You can even hand our cupcakes or cookies individually wrapped as treats.