How to Set Up the Most Productive Homework Station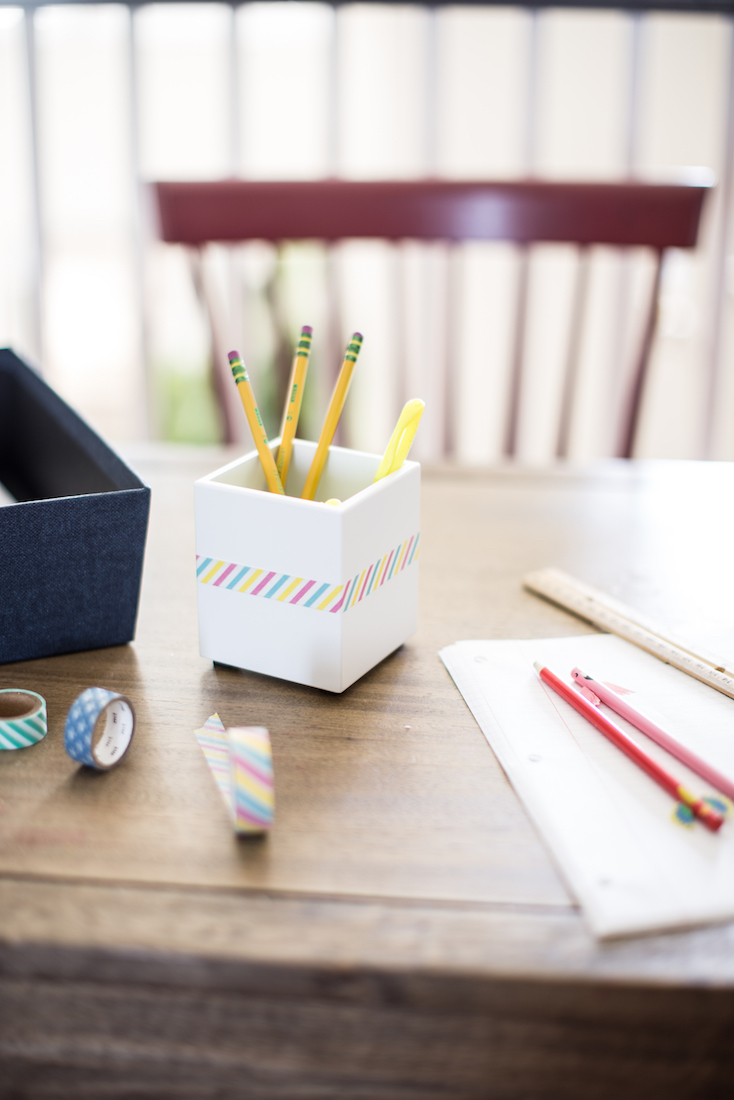 If you have school aged kids then you know the importance of setting up an area for homework. Although our kids don't spend hours doing homework after school, they are required to do nightly reading and the occasional make up work. Along with that they have quarterly projects that really keep them busy for weeks at a time.
Where to Set Up a Homework Station
This little area in our playroom is dedicated for all things school. But you can really set up a homework station anywhere in your home. Kitchen tables are very popular because they are usually near the kitchen and family room so it gives parents easy access to help! Your family office, a spare bedroom or even a space in the family room can all work for a homework station! Just remember if your child does best in quiet areas vs busy areas, just keep that in mind!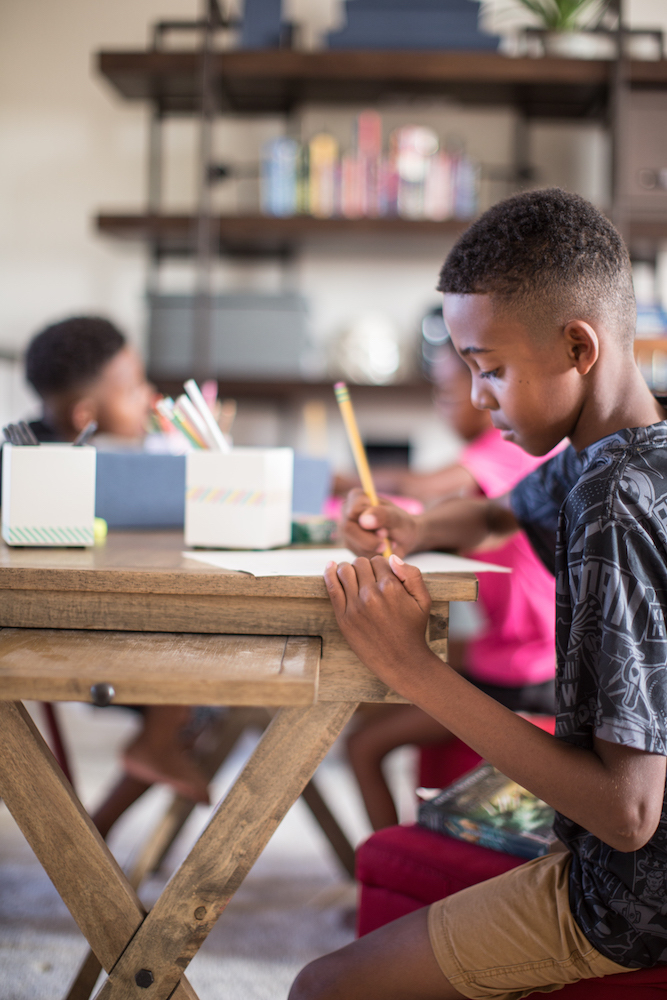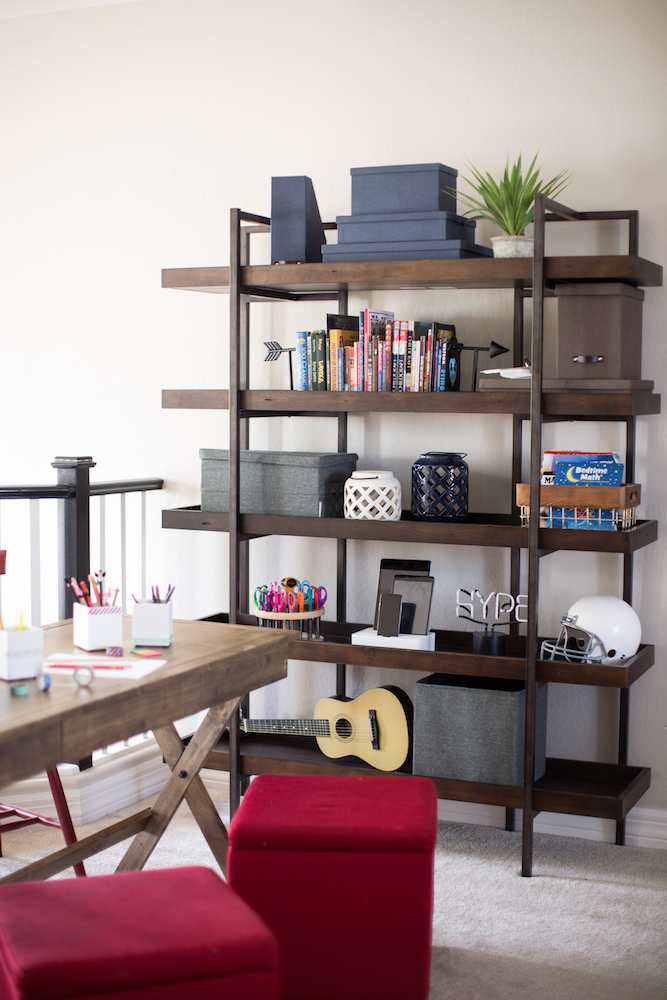 What to Put in a Homework Station
Our kids have a large bookcase with boxes and bins filled with school supplies, paper and anything they may need for a project. (We keep the paint and permanent markers downstairs because well, kids!) This is a great idea so you can store all of your supplies in one spot. If you don't have much room then that's when bins and boxes like these from Bigso come in handy. They come in a variety of sizes and even material so you can customize your storage area so it fits your family. This soft touch bin has handles and a flip top for easy access. No misplaced tops!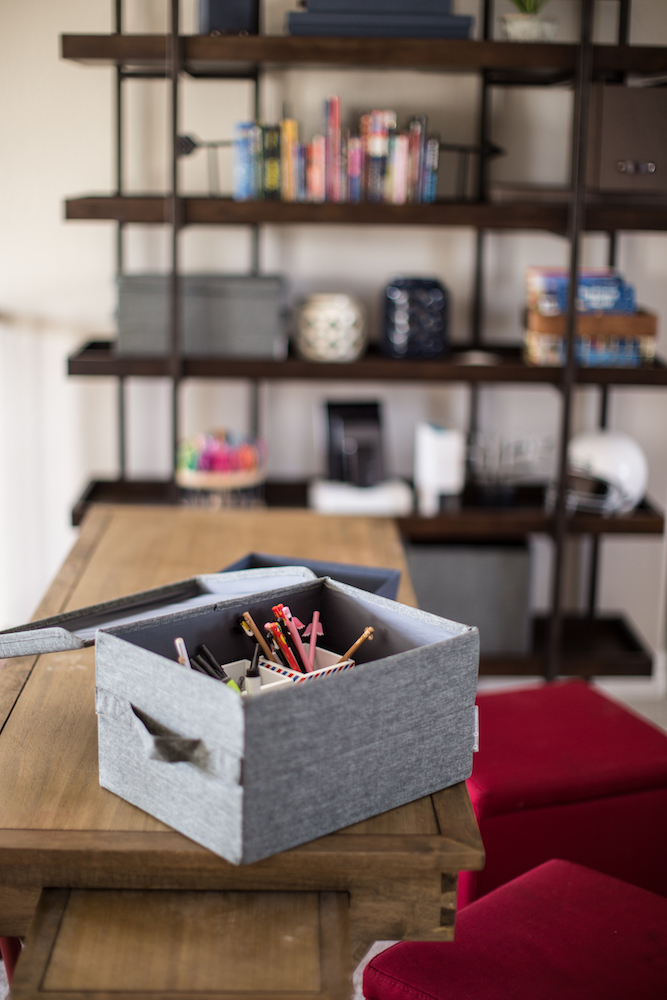 Bins like the one below are perfect for keeping extra spiral notebooks for older kids who are required to take notes.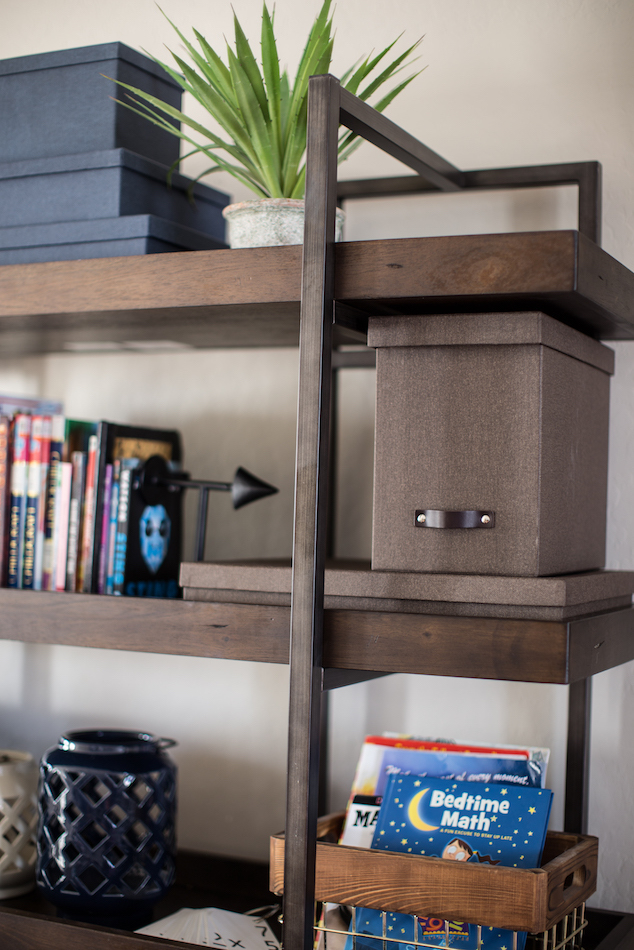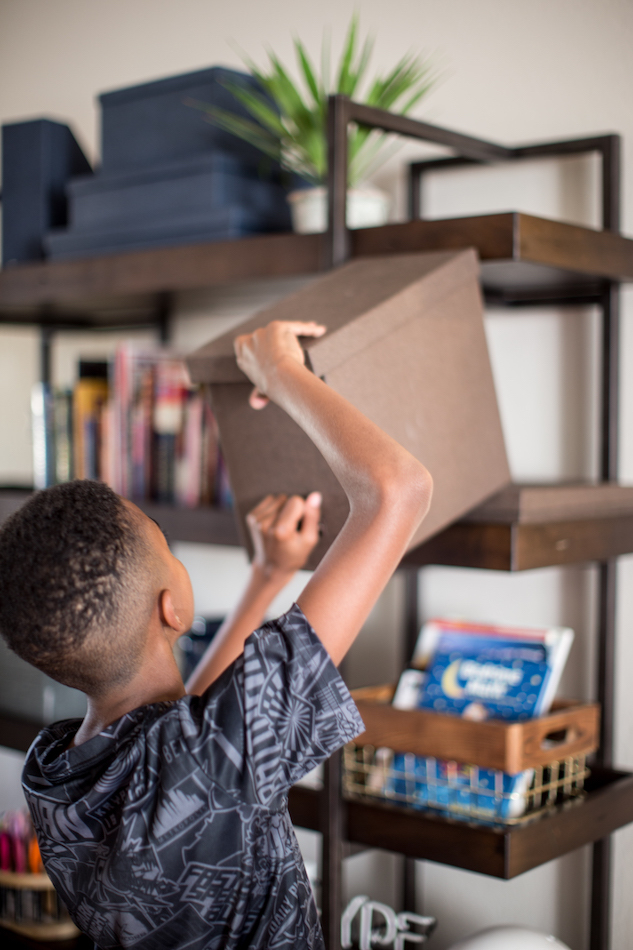 With a large desk, the kids have more than enough room to spread out and get their work done. I also have pencil holders that keep their supplies tidy and they can be stored away when not in use. This keeps the table open for other purposes! Stock up your pencil holders with pens, fun pencils, highlighters or anything else they might need for study time. Little kids will need crayons and markers for some of their projects so I keep those tucked away and bring them out when needed.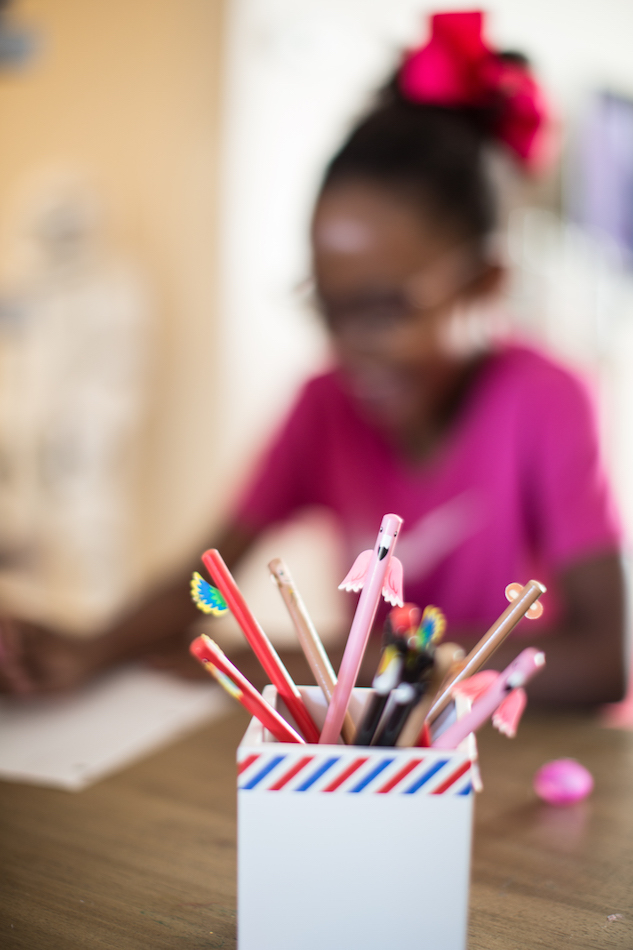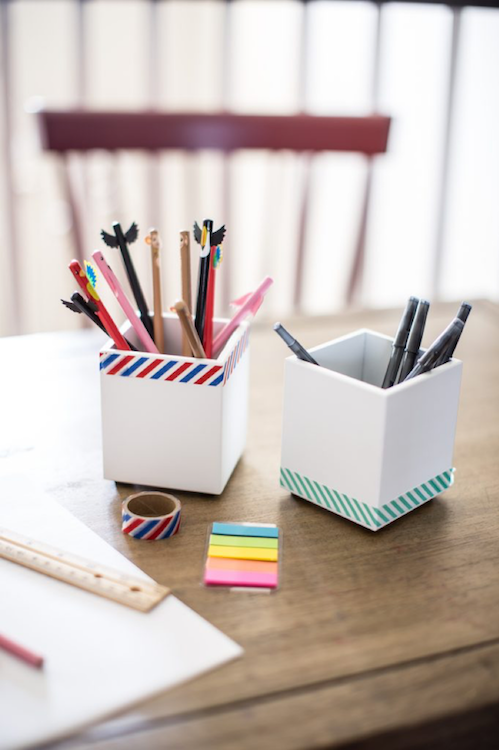 Charging Station
Gone are the days of paper and pen practice. Most of my kids teachers recommend app and other websites for practice with reading, math and even social studies. We have multiple devices in our home and each one is up for grabs when it's homework time. I LOVE the docking station for this very reason. It keeps all of our devices in one spot and charges everything at the same time. So the next day they are ready to use!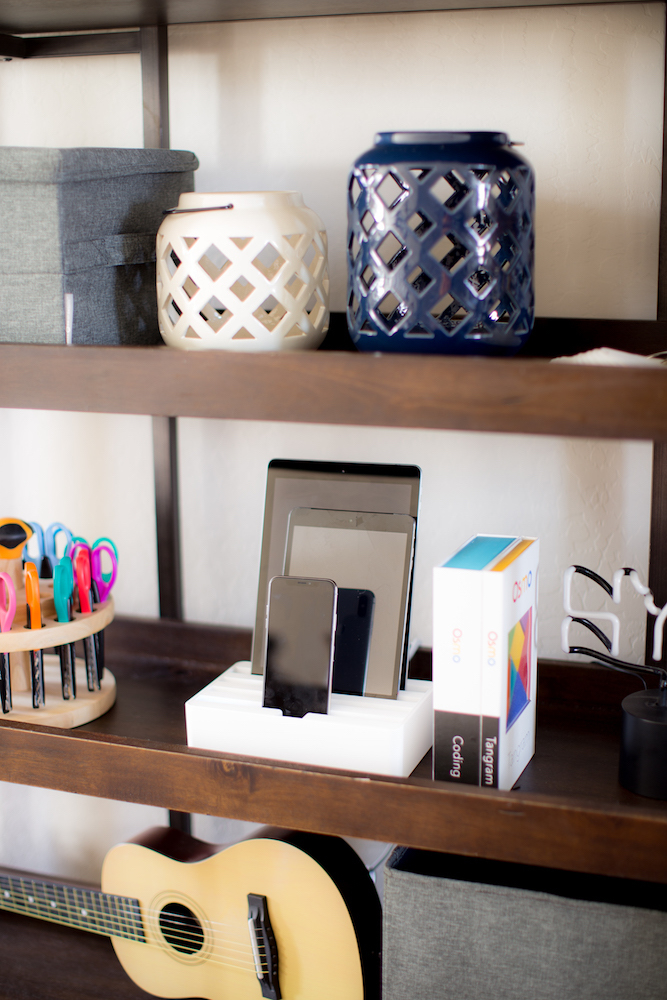 Under the hood are all the cables for each device, which I love because we don't have a mess of cables and cords everywhere! I've also noticed that the All Dock station charges really fast! So I looked it up on the website and found that it actually charges 30% faster than a standard charger! WOW! It's the little things that make this mom happy and fast charging devices is one of them!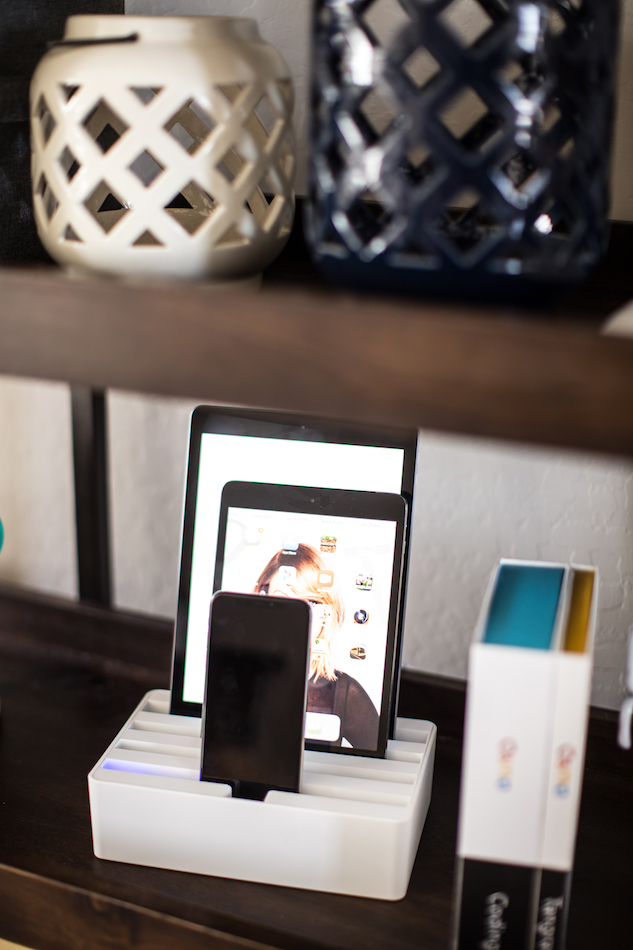 Are ready to setup your own homework station? Tell us about it and visit some of our favorite products to help!