5 Design-Forward Functional Items You Need For Your Apartment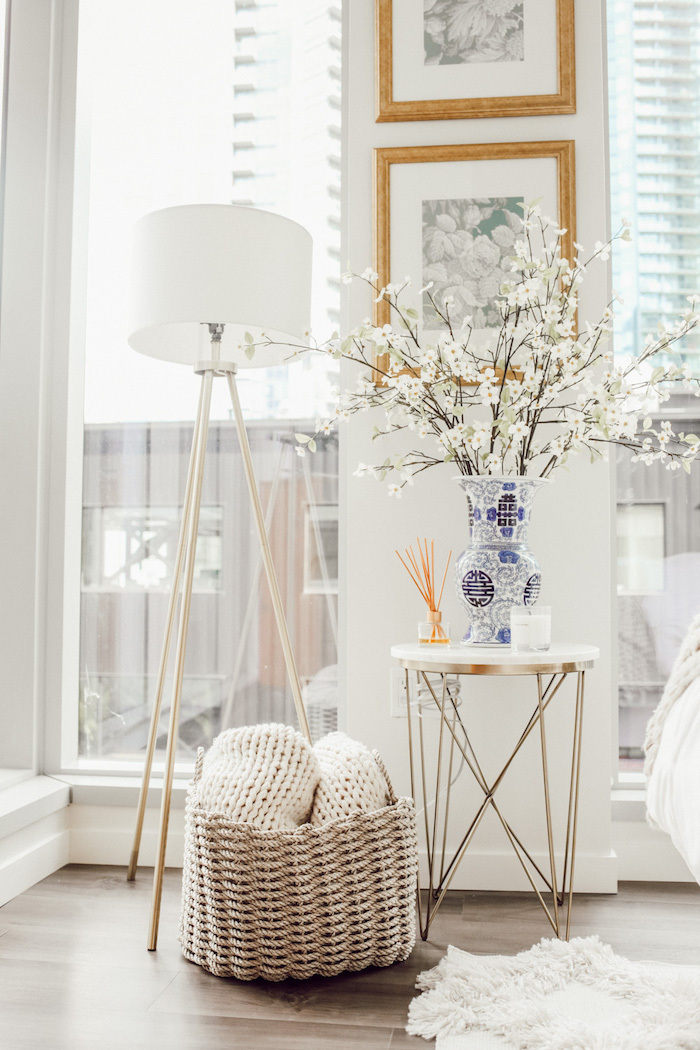 Decorating your space is constantly an ever-evolving process – it takes meticulous planning and patience to find the perfect elements to give your home that cohesive look and warm feeling. It can feel overwhelming and like a never-ending process.
Today I'm going to share five functional décor items to help make your apartment feel more efficient and home-like. Starting with five simple items that give you the ability and freedom to decorate elements and areas within your home versus an entire space.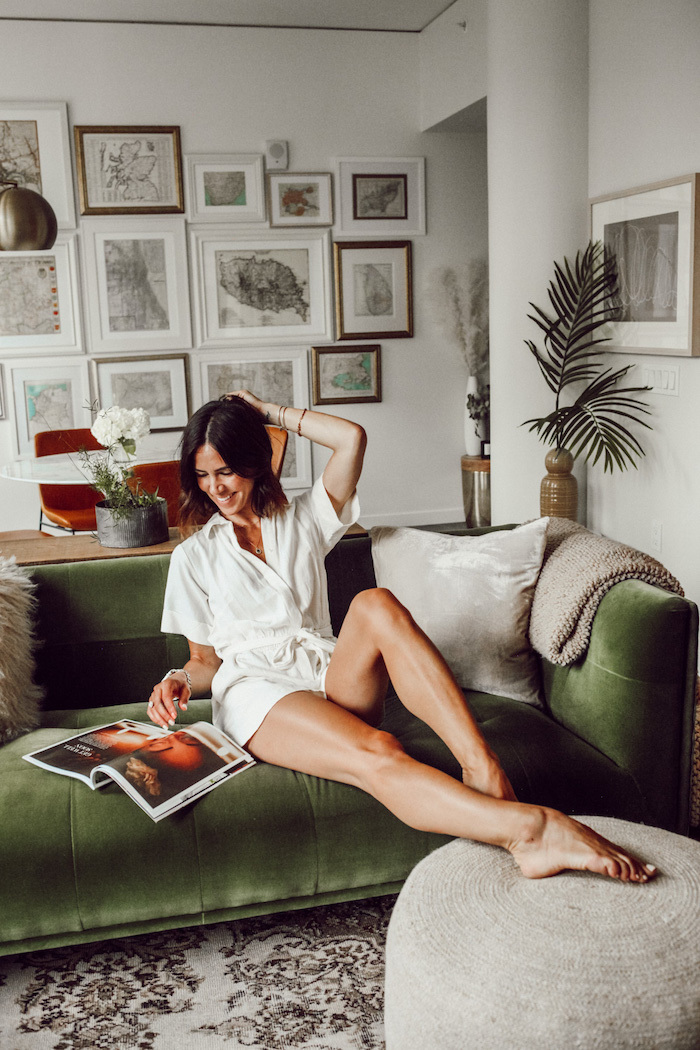 1. Maximize Your Space
"I wish I had more space in my kitchen", a wish that is uttered daily by everyone with a restrictive kitchen. Our apartment has a u-shaped kitchen with minimal space and counter surface space for kitchen prep. I searched high and low for something that would pair with my kitchen and give me that little extra space for meal prepping.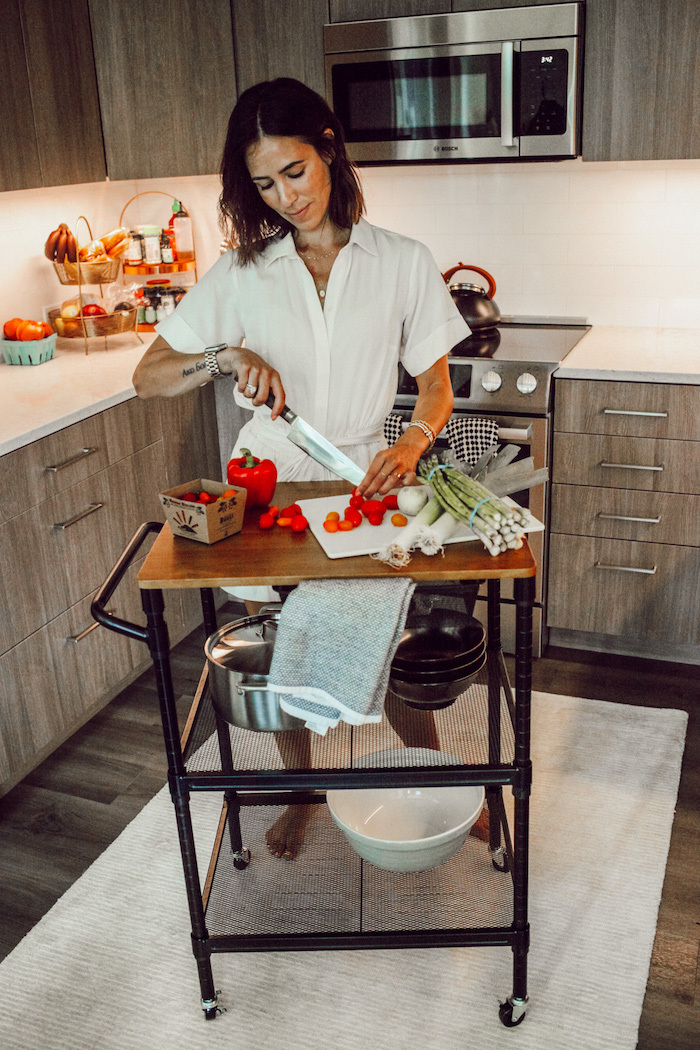 This kitchen cart, on wheels, is the perfect storage solution to my kitchen problem — the most efficient part is that when I need the area space in the kitchen, the cart can be wheeled off to storage until I'm ready to use it again! It has made my dinner time so much more enjoyable and bonus, I can watch TV while I prep!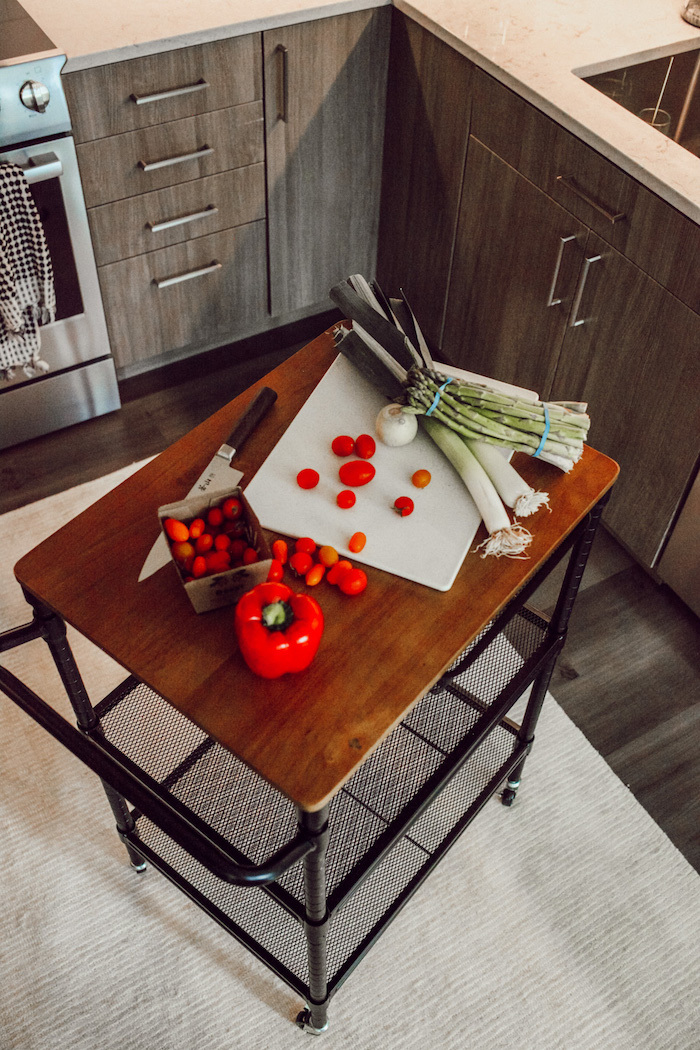 Kitchen Storage Cart

By Honey-Can-Do

Shop Now
2. Elevate Your Plants
Plants are the perfect items to help quickly dress up your space while making it feel lush and full. I love adding potted or faux plants in corners of our home or in areas where there is an awkward empty space that can't be filled. But, sometimes adding a plant to cover-up a problem area, doesn't solve the full issue!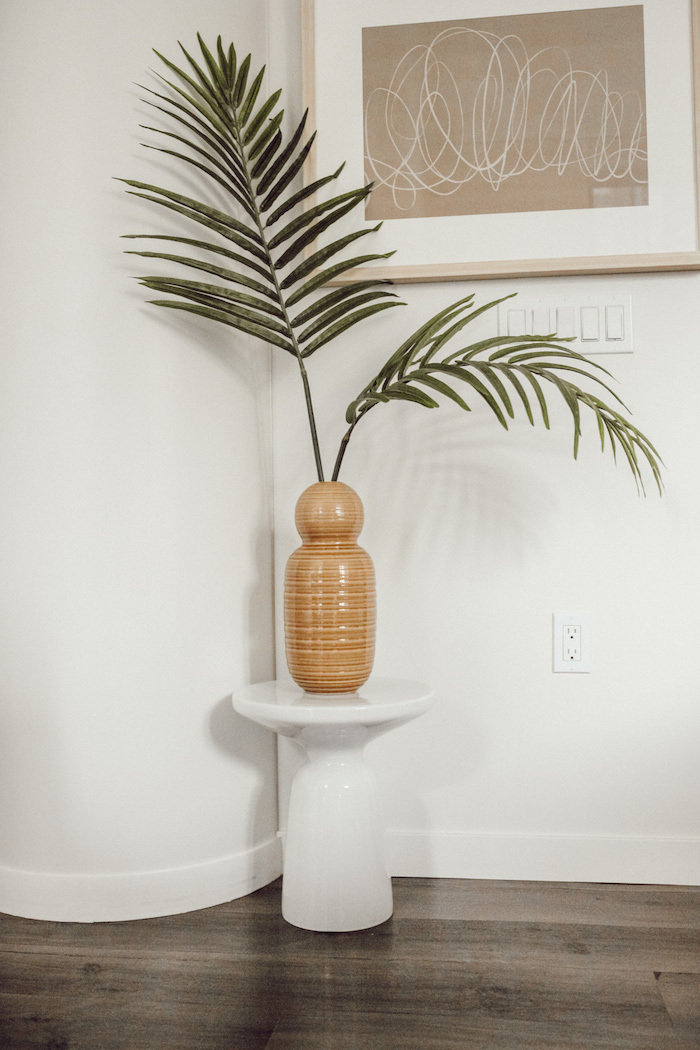 It only took a small epiphany during my decorating journey to realize that they don't need to be on the floor! Here I added an arrangement on top of a small side table and was pleasantly surprised by the outcome! By elevating the arrangement, I was able to fill more space and frame the artwork better!
Venezia Side Table

By Design Ideas

Shop Now
3. Light a Candle
When all else fails, the ace in my pocket is always candles. It's an easy and elevated way to dress up a boring space. My entryway was missing something — I was looking for more dimension, more texture, more something!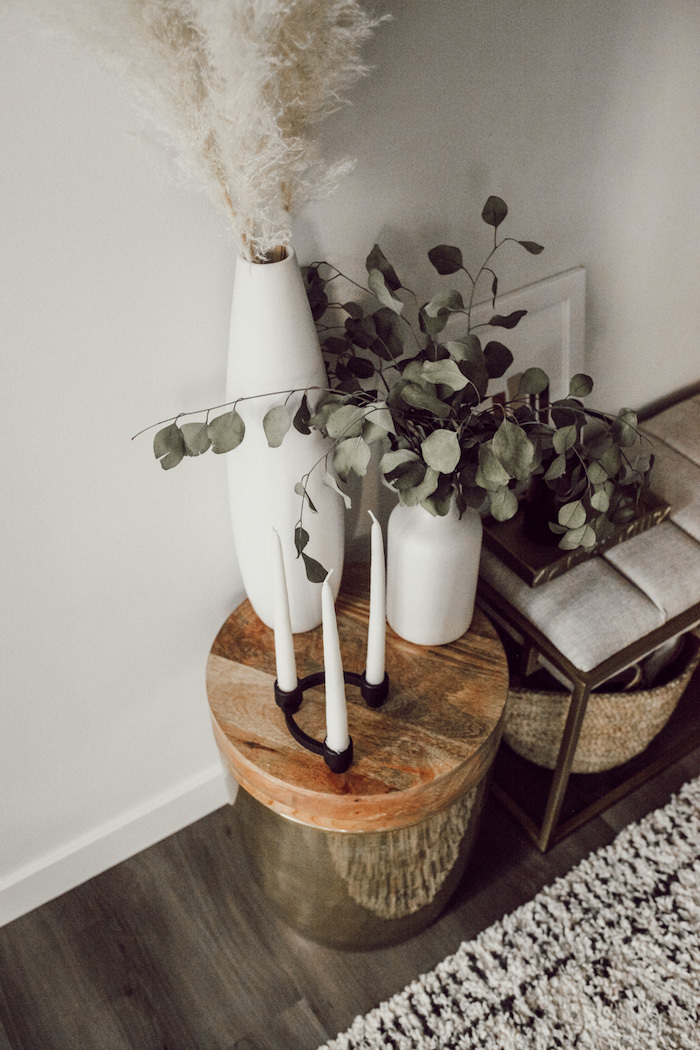 Eos Candleholder

By Design Ideas

Shop Now
When lit they will serve as the calmness to the entryway of my home! Candles also have that versatility in your home — they are a great accent piece for any table or a quick fix to a centerpiece for a dinner!
4. Complimenting Accents
For many years, I was also in search of pieces that would be great juxtapositions to other elements in the space. In other words, I was constantly overthinking what would be best for space. My approach today?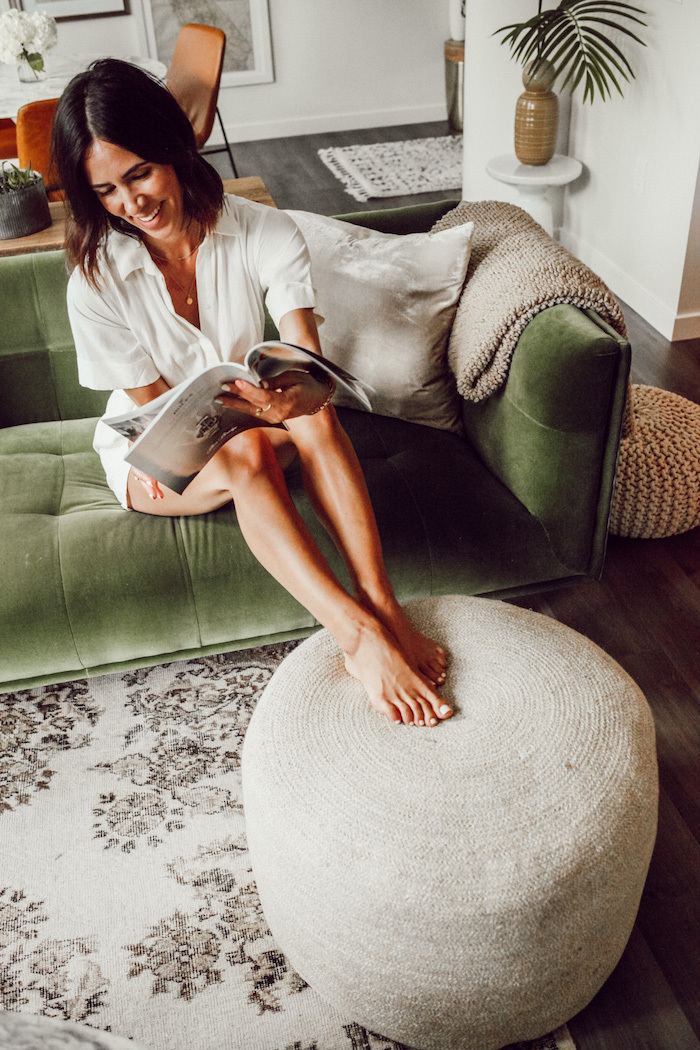 Finding pieces that are complimenting accents that give a more minimalistic or monochromatic feel. This vase pulls the colors wonderfully from this marble table enhancing and enriching all the colors in this space. It also adds texture and dimension to this small coffee table.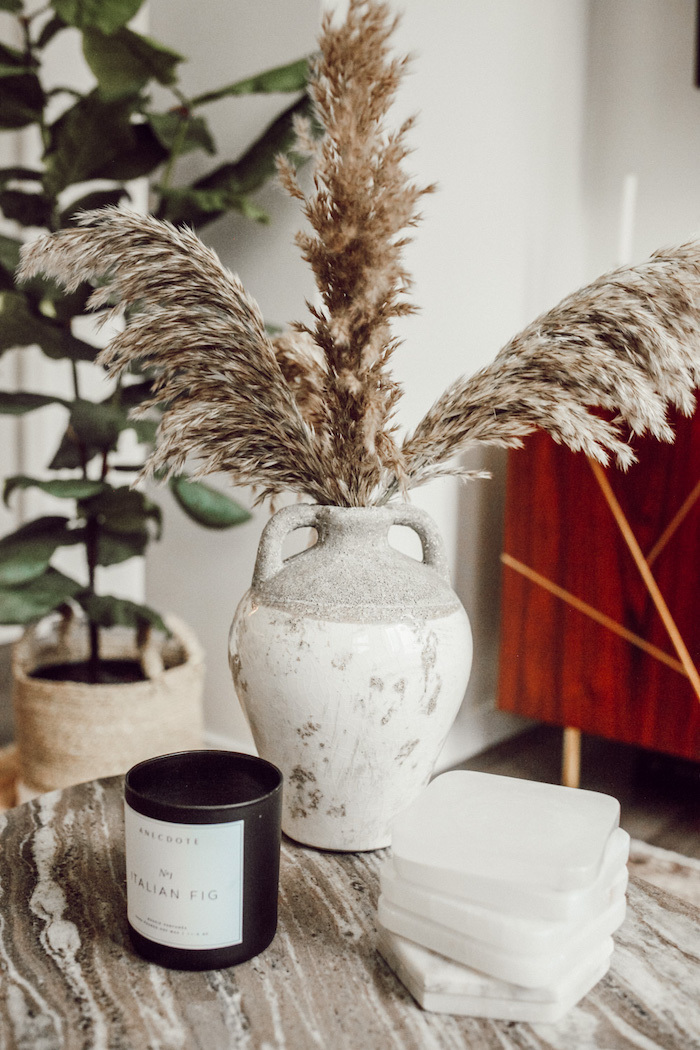 Amphora Large Vase

By 47th & Main

Shop Now
5. Tidy Up Your Blankets
As I mentioned earlier with plants, blankets are another great décor "filler" for your space. Our bedroom was in need of a little something-something to cover-up more floor space, and I couldn't find the right elements to do that!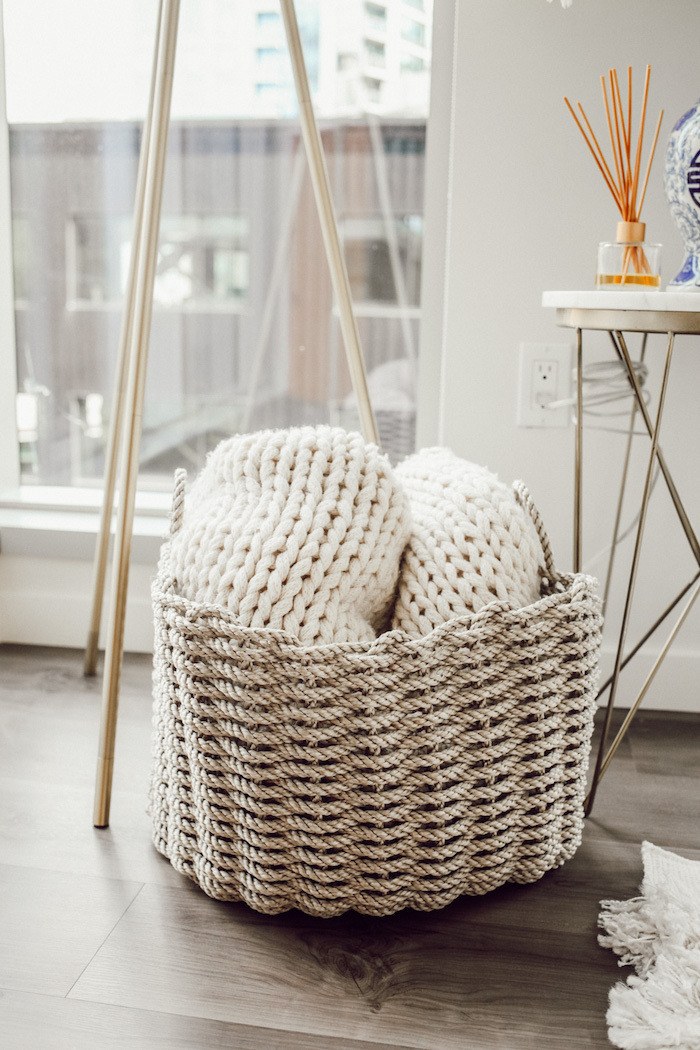 This super chic rope basket is the perfect piece to tie together this space and functions as storage for my blankets that were originally draped on the bed. The texture and metallic fiber in the material give it a luxe feel that truly helps to dress up the area.
Wide Rope Basket

By The Rope Co.

Shop Now