Your Guide to Setting Up the Most Efficient Laundry Room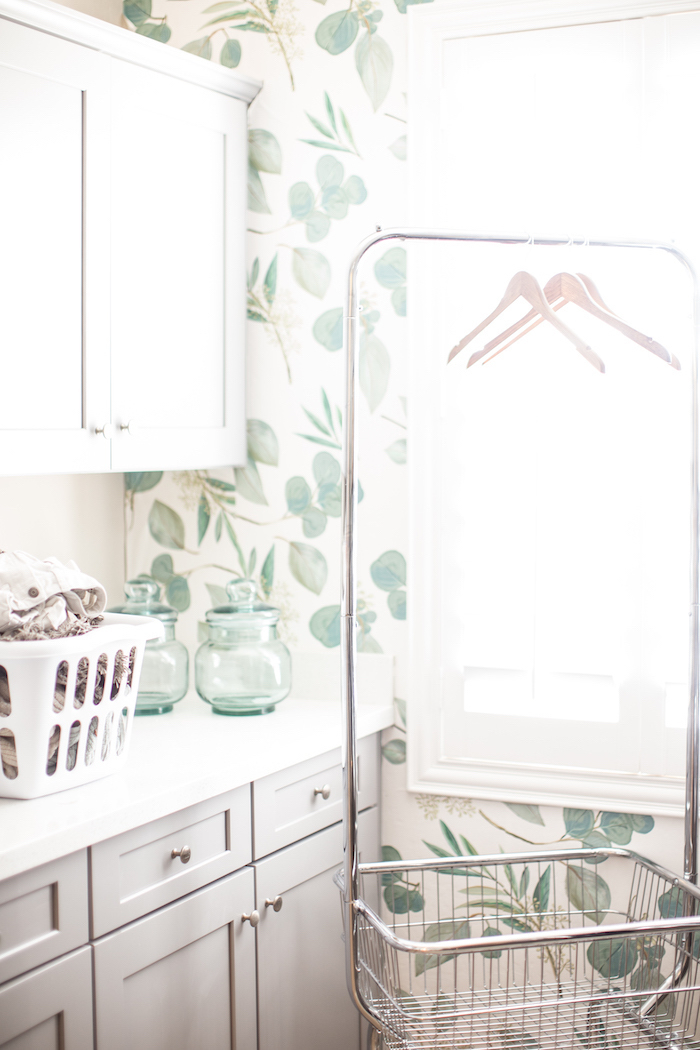 An efficient laundry room goes along way. So no matter if you're living single or have a house full of kids with 2.5 pets, the workhorse of the home is the laundry room.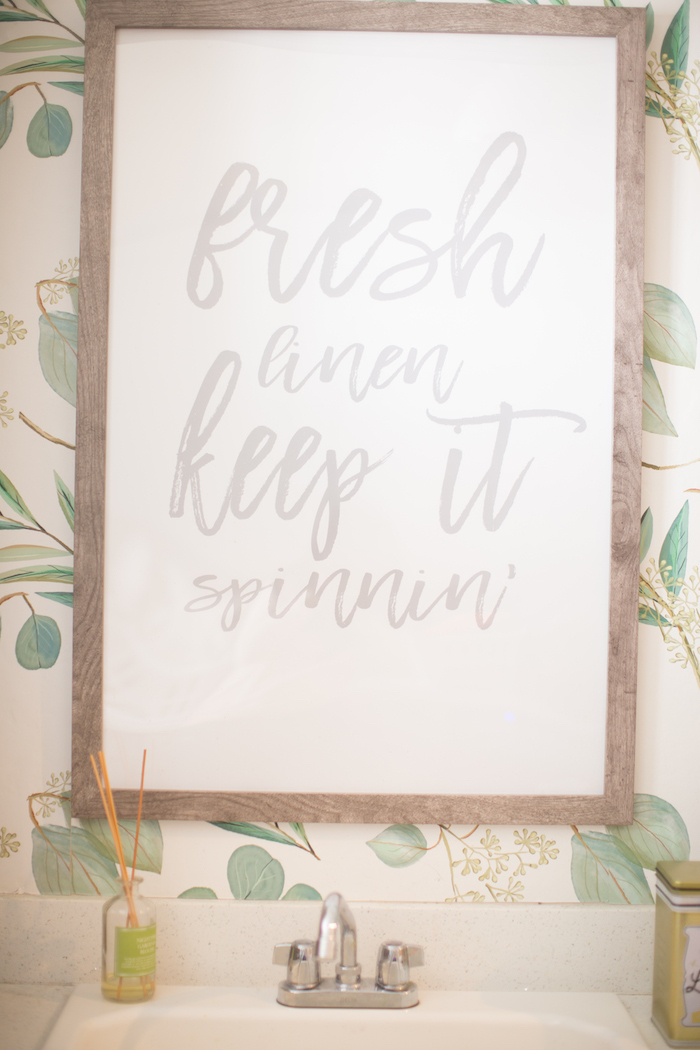 To help us keep things in order we have a few things we ideally do on a weekly and daily basis. I say ideally because it doesn't always happen. But you know what I believe friends! We must a least TRY!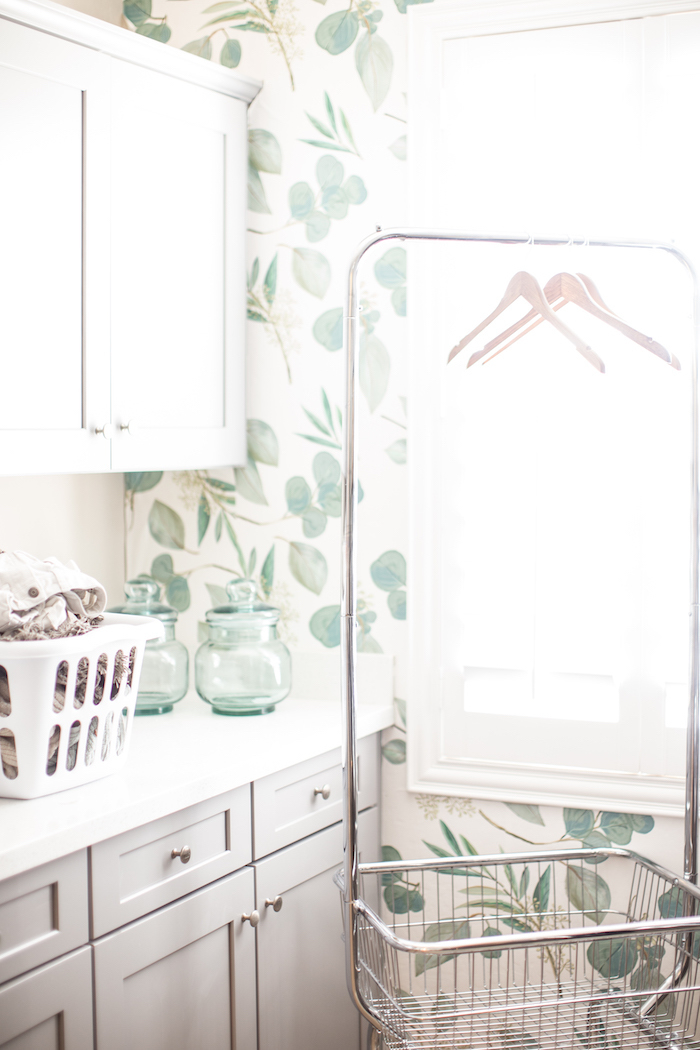 No matter the size of your laundry room you're going to need three different areas:
1) Dirty
2) Clean
3) Fold and Work
The DIRTY area is where all of your dirty clothes go to be sorted and treated if needed. I like to keep the baskets behind the sink where I can easily access them and so can the kids. The kids can transfer their clothes from their rooms to the laundry room by using baskets or I can by using this cute trolley. Believe me laundry baskets can get HEAVY so anything on wheels is a win for me!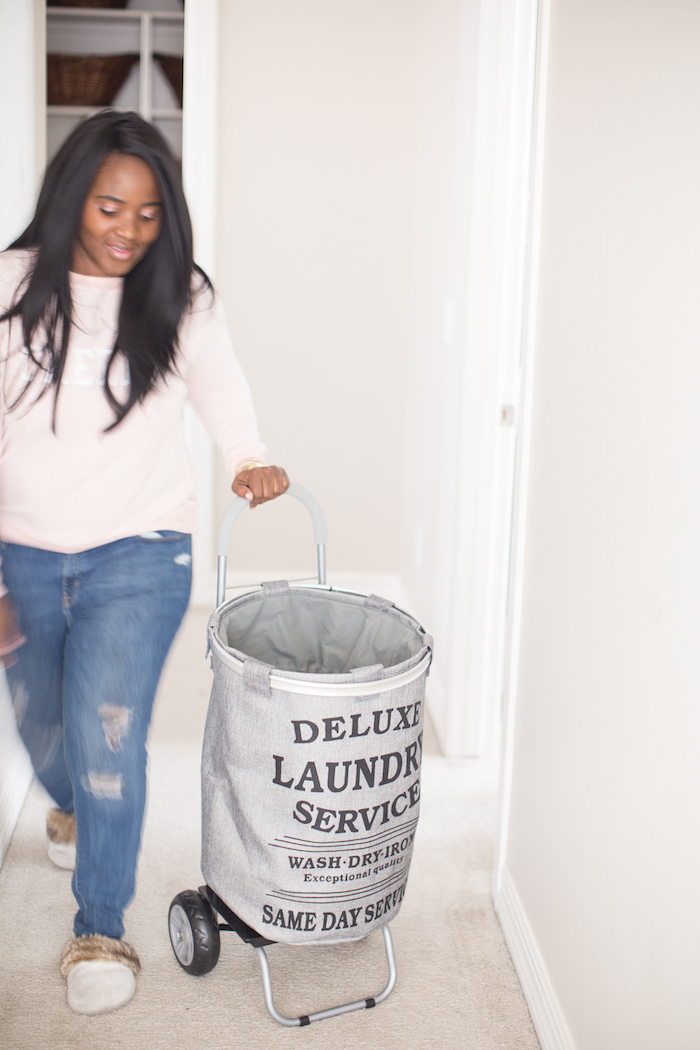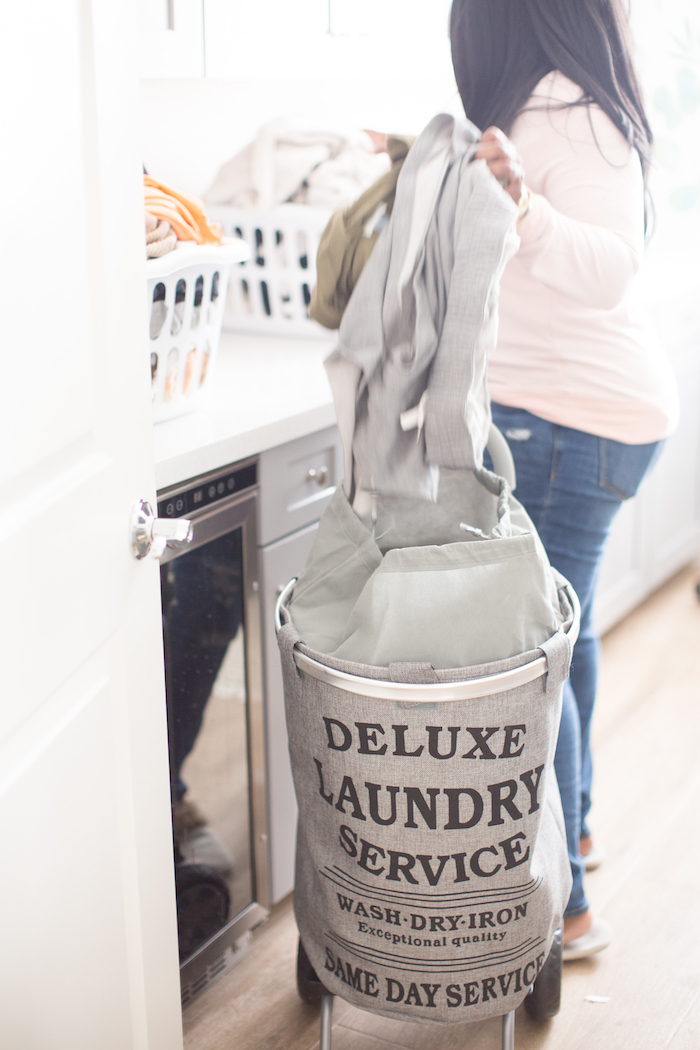 The CLEAN area in our home right next to the dryer. I just hang the clothes on my rolling cart and stack the in the bin directly from the dryer so I can deliver them to each room upstairs. If I need to fold anything I just use the counter space behind the washer and dryer! If it's a bigger load I wait until I'm done and have the kids get them and put them away! In your home you may not have room for a "clean area" so continue to fold the laundry while your catching up on Netflix! But if you do, make sure it includes somewhere to fold and hang if needed! It's nice to be able to hang things up along with the other folded clothes!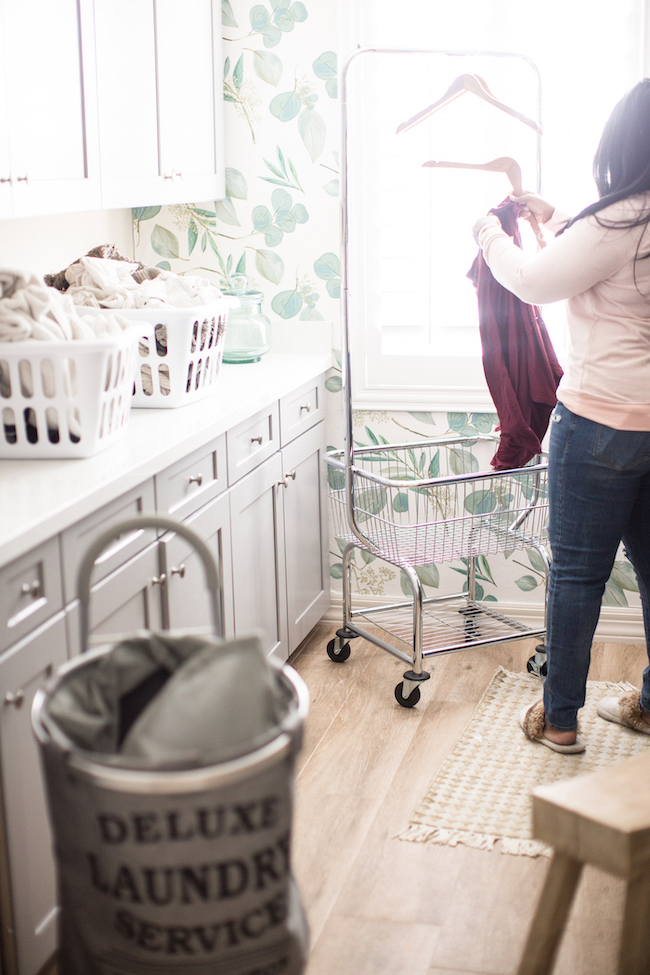 The WORK space is usually next to the sink in the laundry room. It's a perfect space for ironing, pre treating or getting out tough stains. I have a pretty great set up with plenty of storage and counterspace and a line of products from Gaia to help!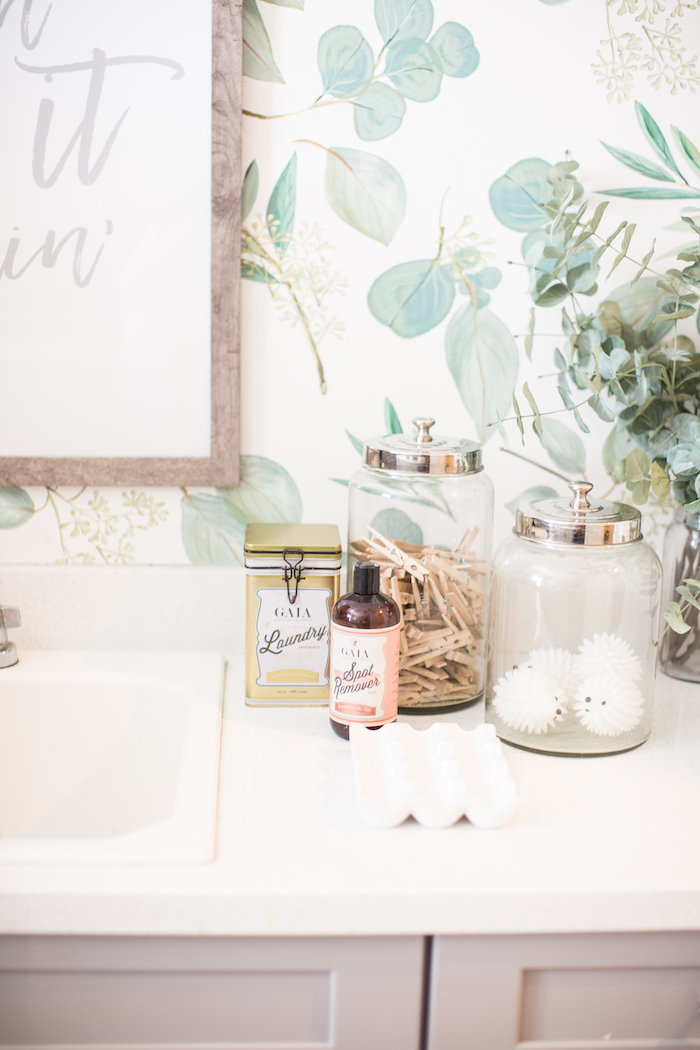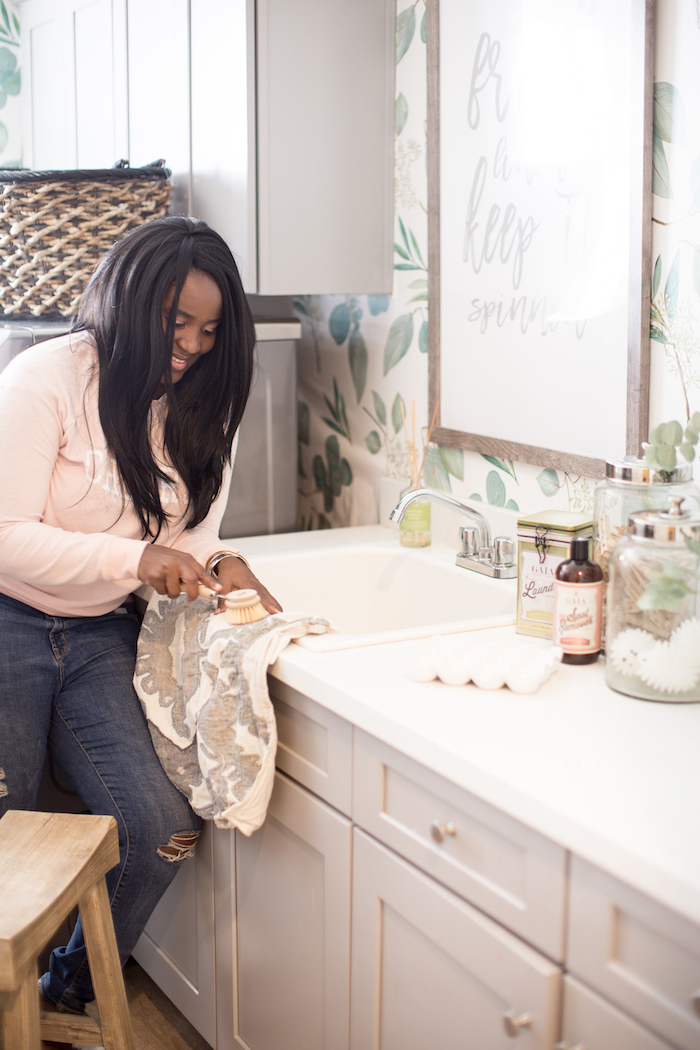 Extra storage is alway necessary so I like to keep jars full of items like clothespins, and dryer balls within easy reach. In the drawer next to the sink I keep rags and scrubber to help with stain removal!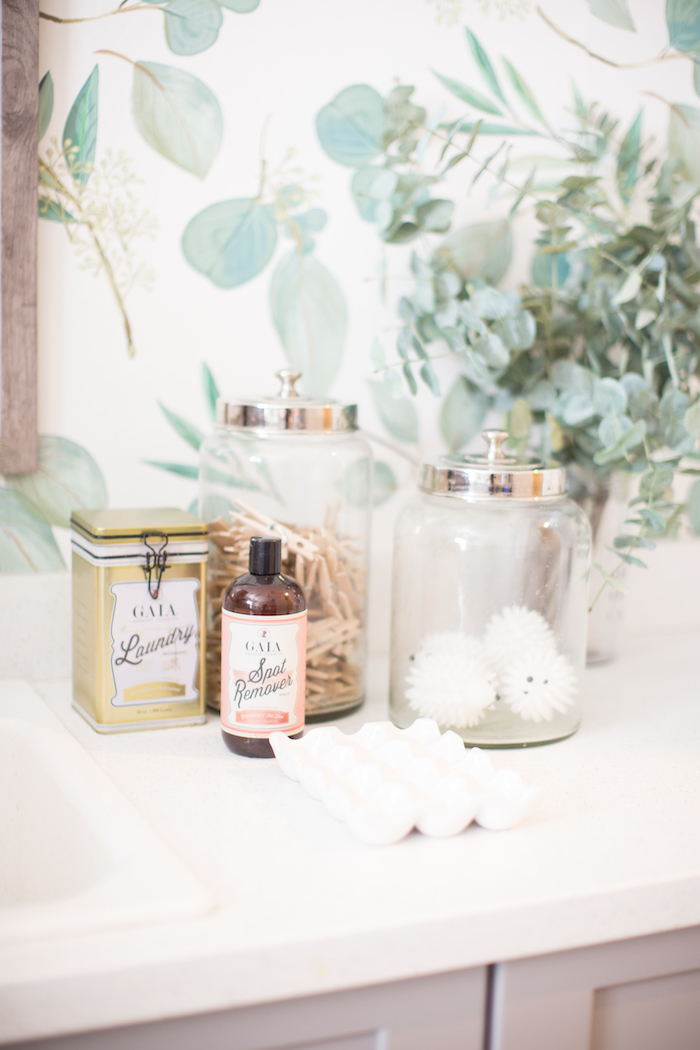 How is your laundry room setup? Big or small what's the most important part of your laundry room?