How to Make Homemade No Bake Snack Balls & Energy Bites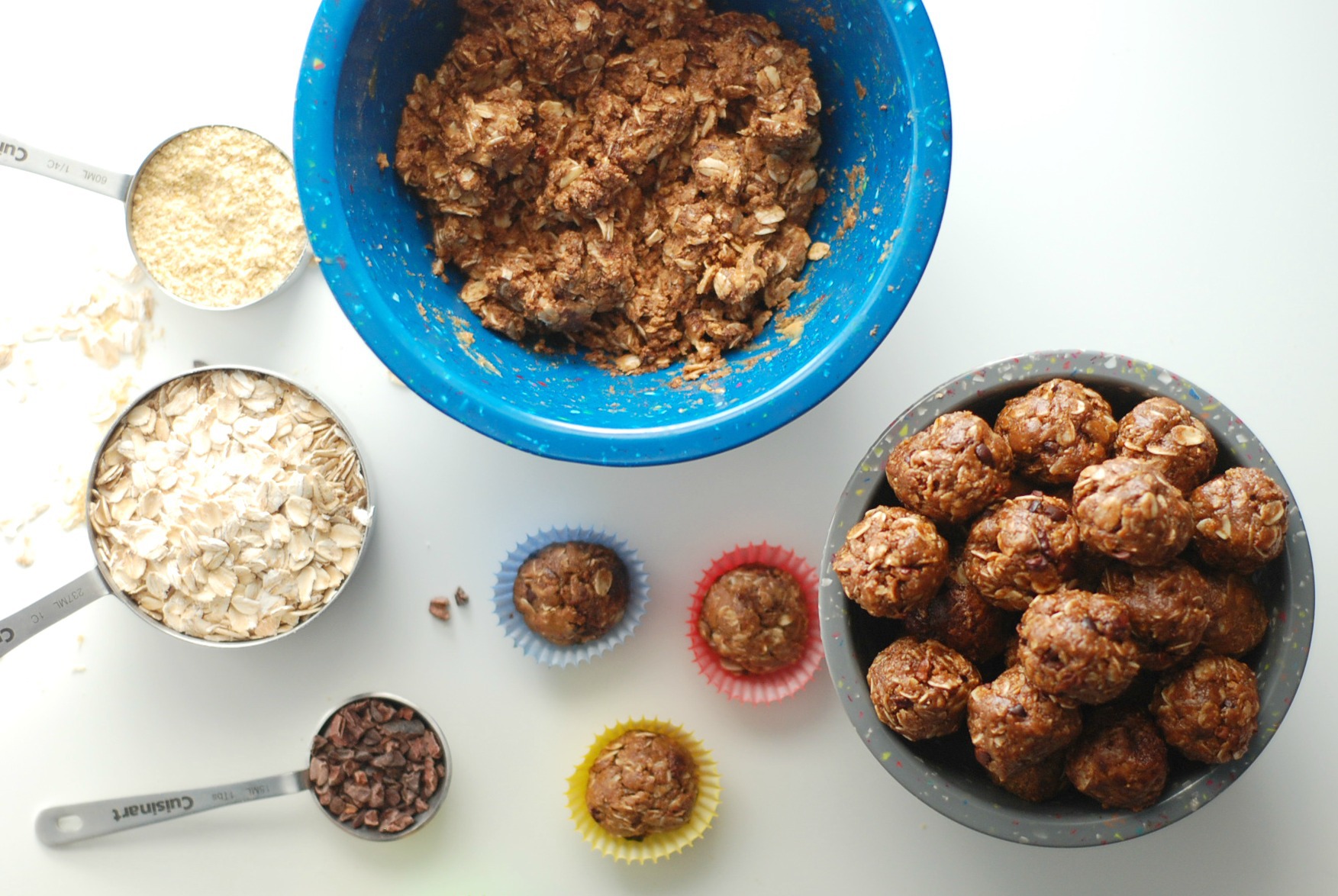 When you're hungry but just need a little something, homemade snack balls fit the bill. They've got wholesome ingredients and built-in portion control–and there's no cooking or baking involved. Just mix, roll, and get snacking, tuck them into lunchboxes, or savor as a one-bite dessert.
Snack Balls Two Ways: In A Food Processor
Dried fruit makes an ideal base for homemade snack balls because it lends chewiness and natural sweetness. Choose unsweetened dried fruit as much as possible, such as dates, raisins, and unsweetened dried apricots or cherries. Add any raw nut you like, like almonds or cashews.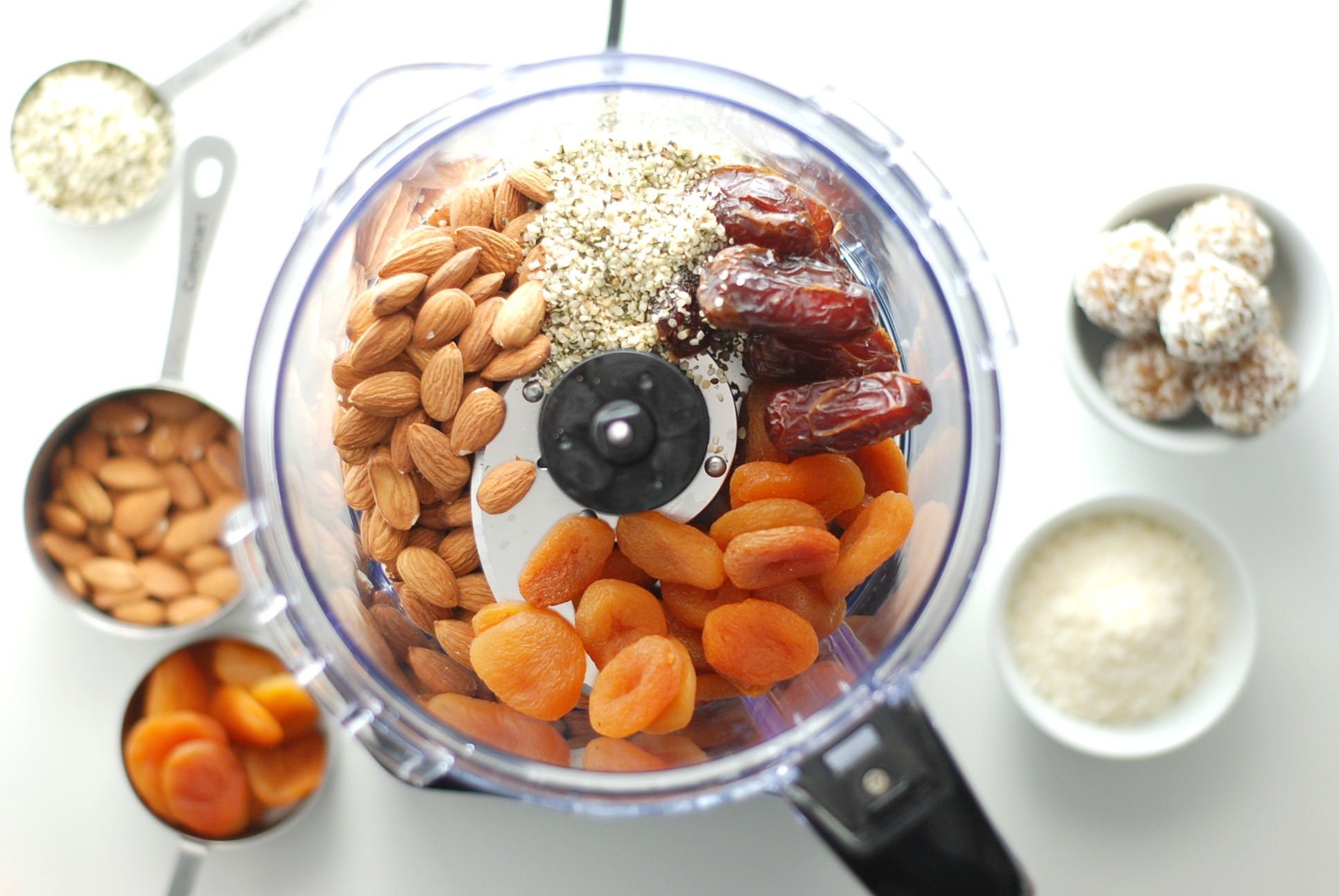 A food processor will quickly pulverize and blend the dried fruit and nuts. I've also included hemp seeds in this recipe, which are a vegetarian source of protein and heart-healthy omega-3 fats, but feel free to swap in raw sunflower seeds instead.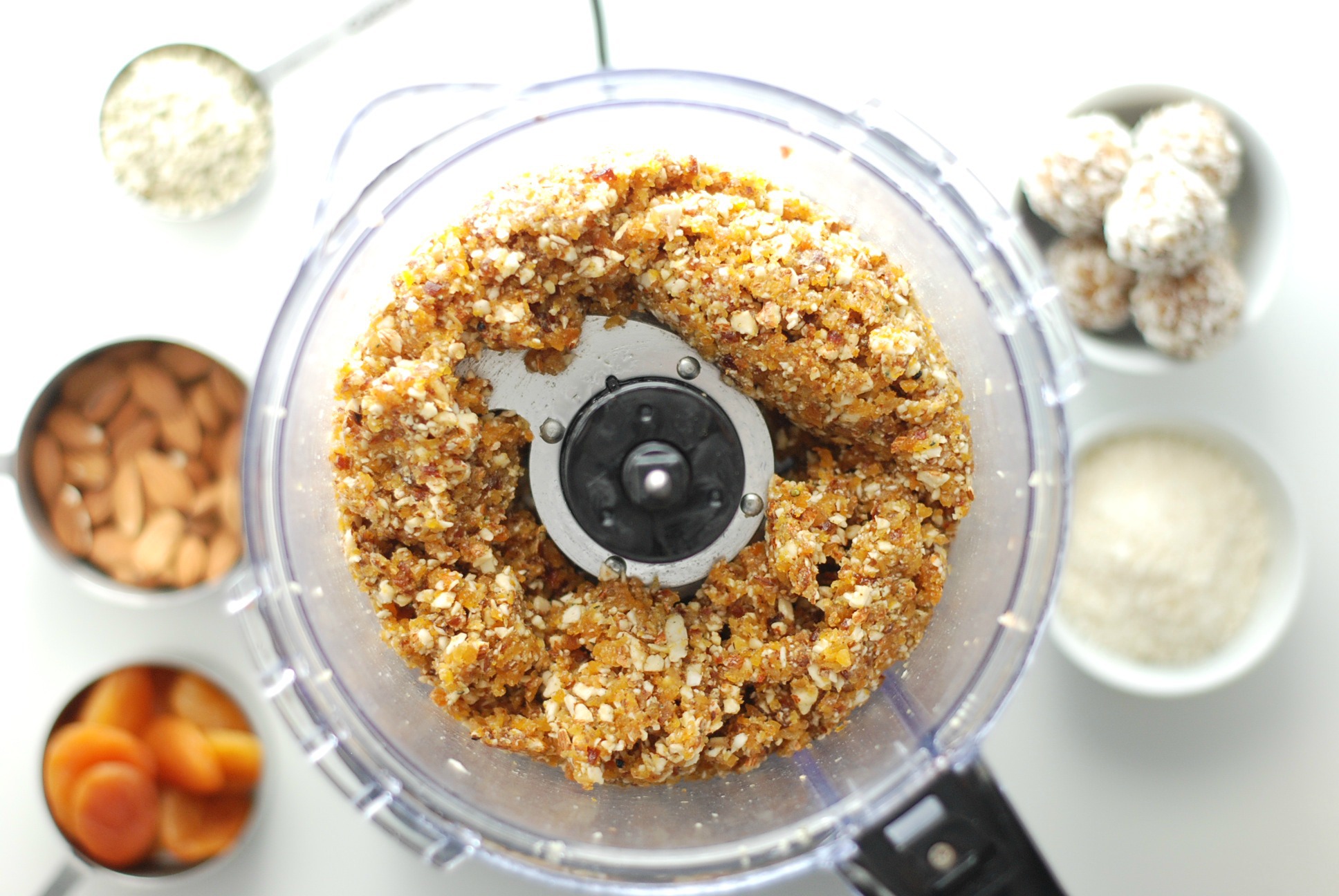 Once everything is combined and you form the dough into balls, roll them into unsweetened coconut for a flavor and texture kick.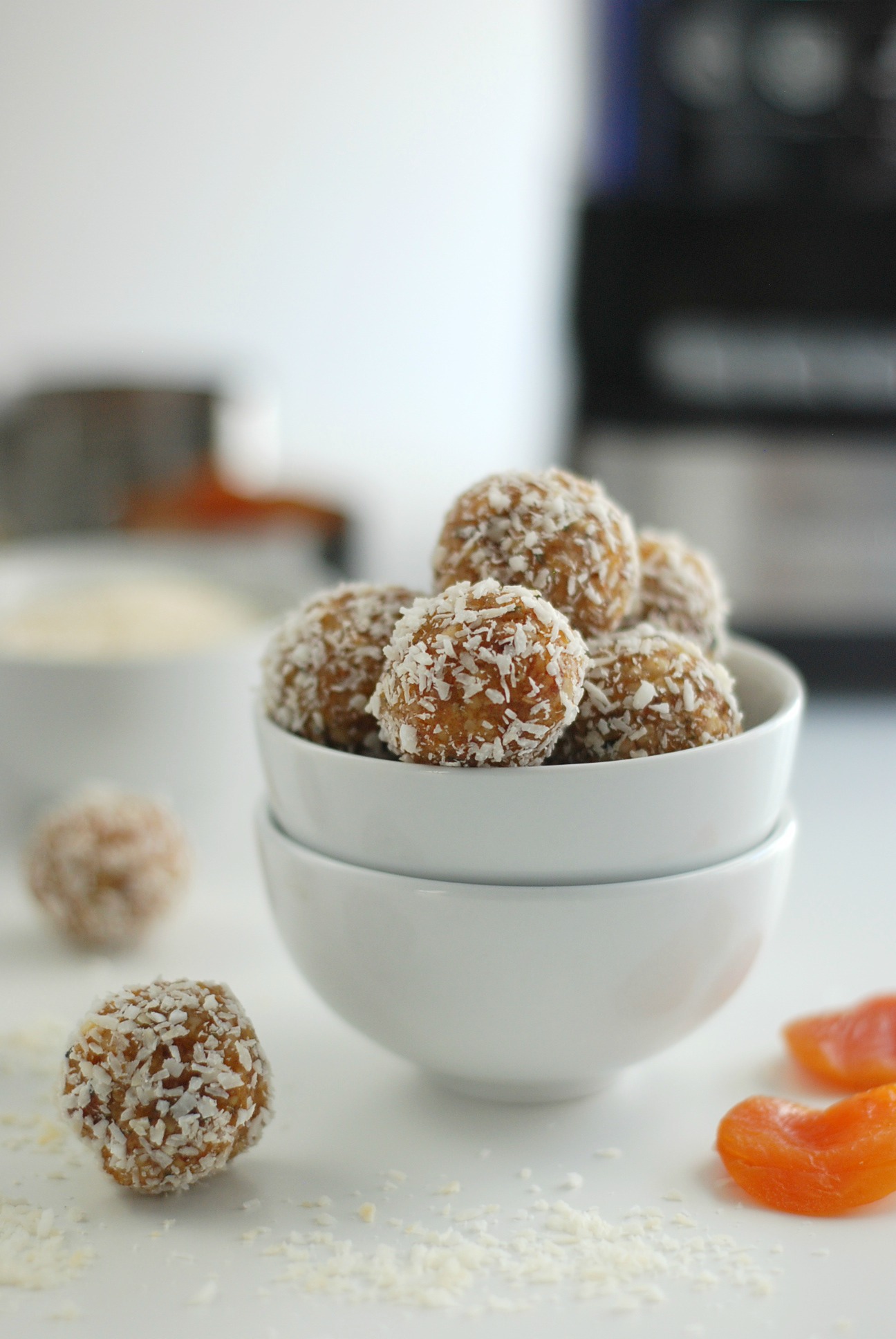 Apricot Energy Balls Recipe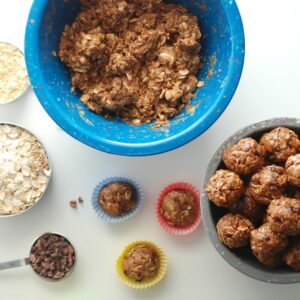 INGREDIENTS
1 cup raw almonds
1 cup dried apricots
6 Medjool dates (pitted)
¼ cup hemp seeds (or raw sunflower seeds)
½ teaspoon vanilla extract
1-2 tablespoons water
¼ cup shredded unsweetened coconut
INSTRUCTIONS
Process the almonds, apricots, dates, hemp seeds, and vanilla in the food processor until the mixture is finely chopped. With the food processor running, slowly drizzle in the water through the chute until the mixture comes together (stop the machine to check the consistency after adding half the water). When you can squeeze the mixture and it holds together, form into balls — about a scant tablespoon each — and roll in the shredded coconut. Keep refrigerated.
Snack Balls Two Ways: In A Mixing Bowl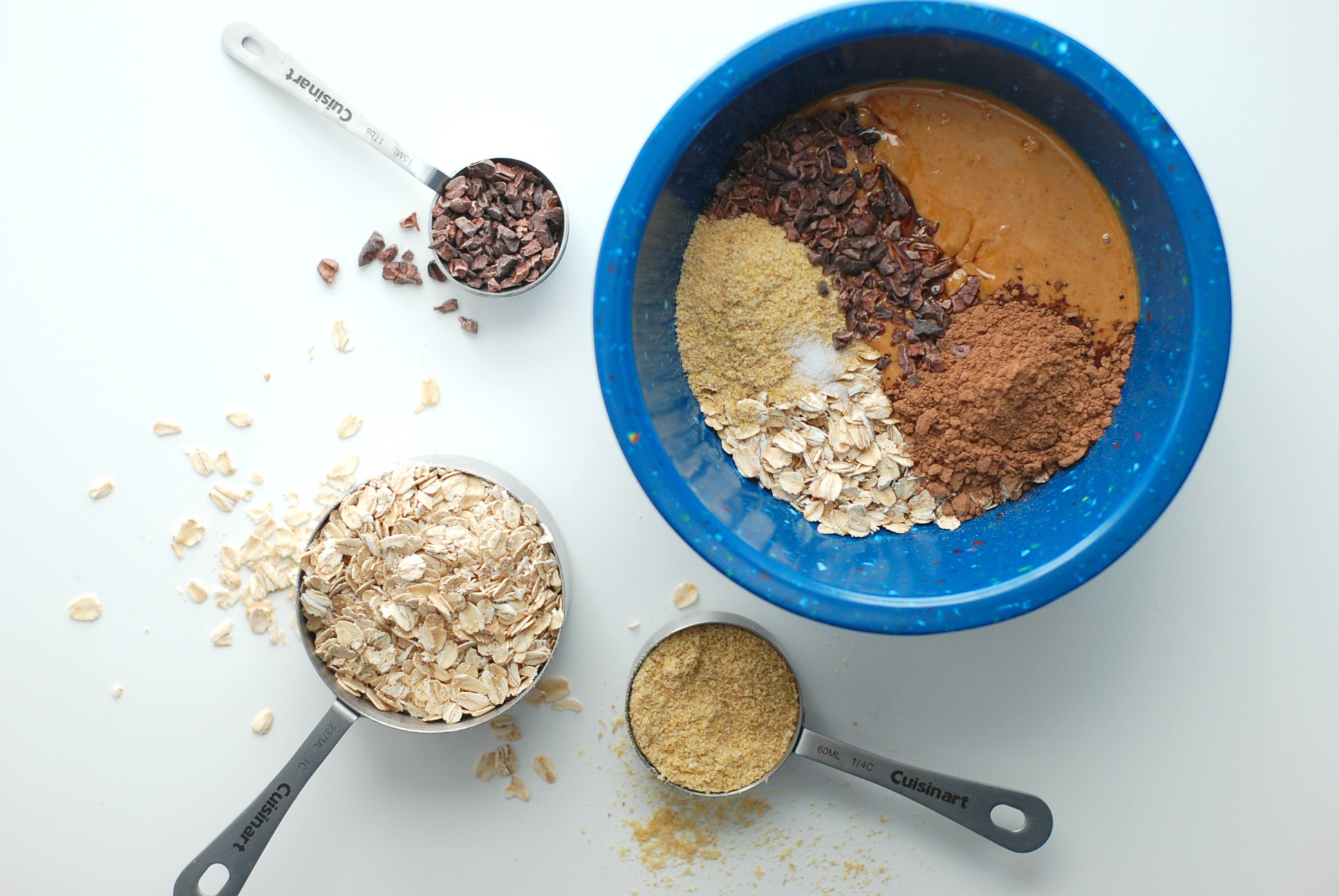 Old-fashioned oats, loaded with fiber, are the foundation of these mixing-bowl snack balls. The "glue" for this version is natural peanut butter (swap in natural almond, cashew, or sunflower seeds butter if you'd prefer) and agave nectar.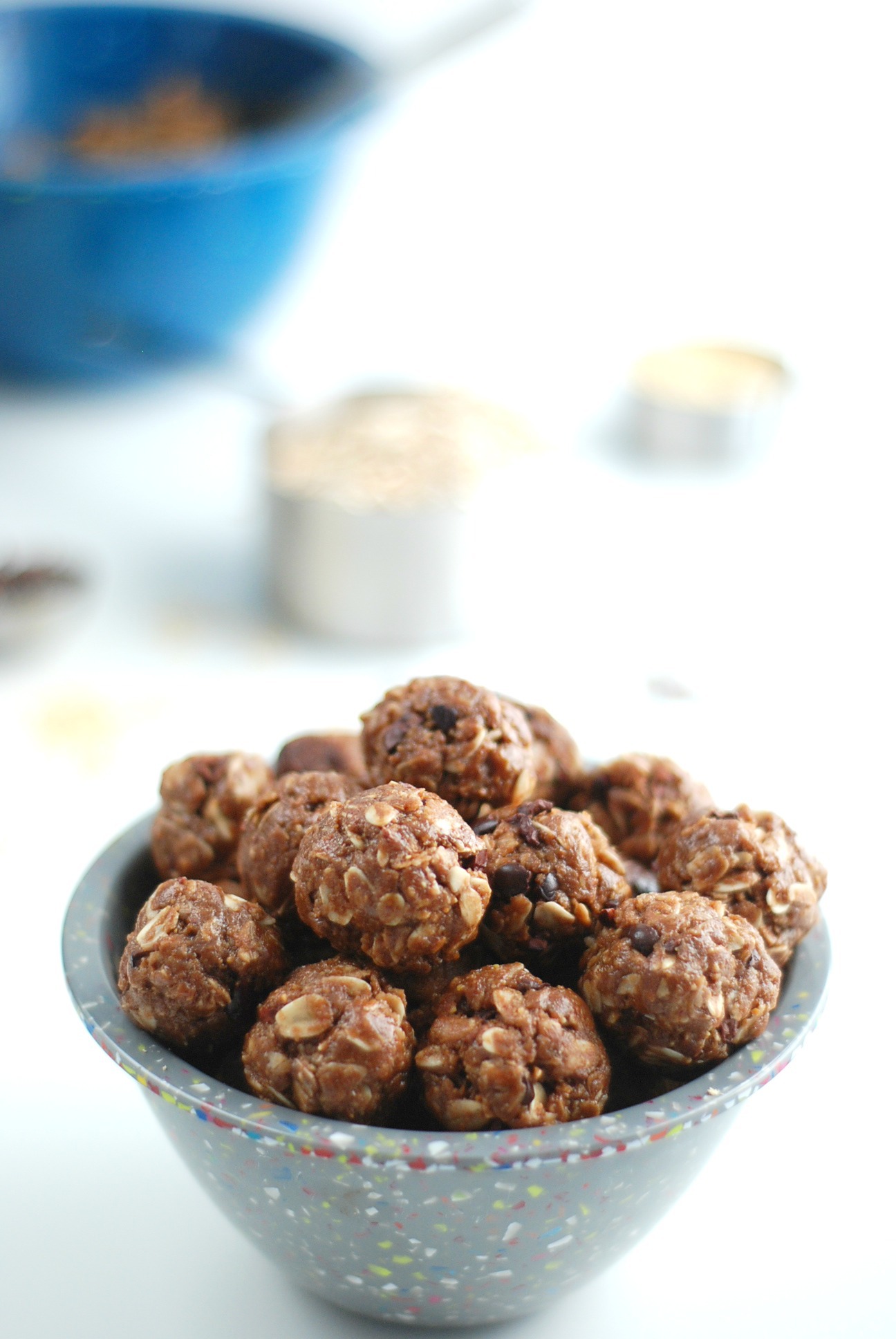 Cocoa and cacao nibs are added for a rich chocolate flavor and some crunch. These aren't overly sweet, so feel free to adjust the sweetness up or down to suit your tastes.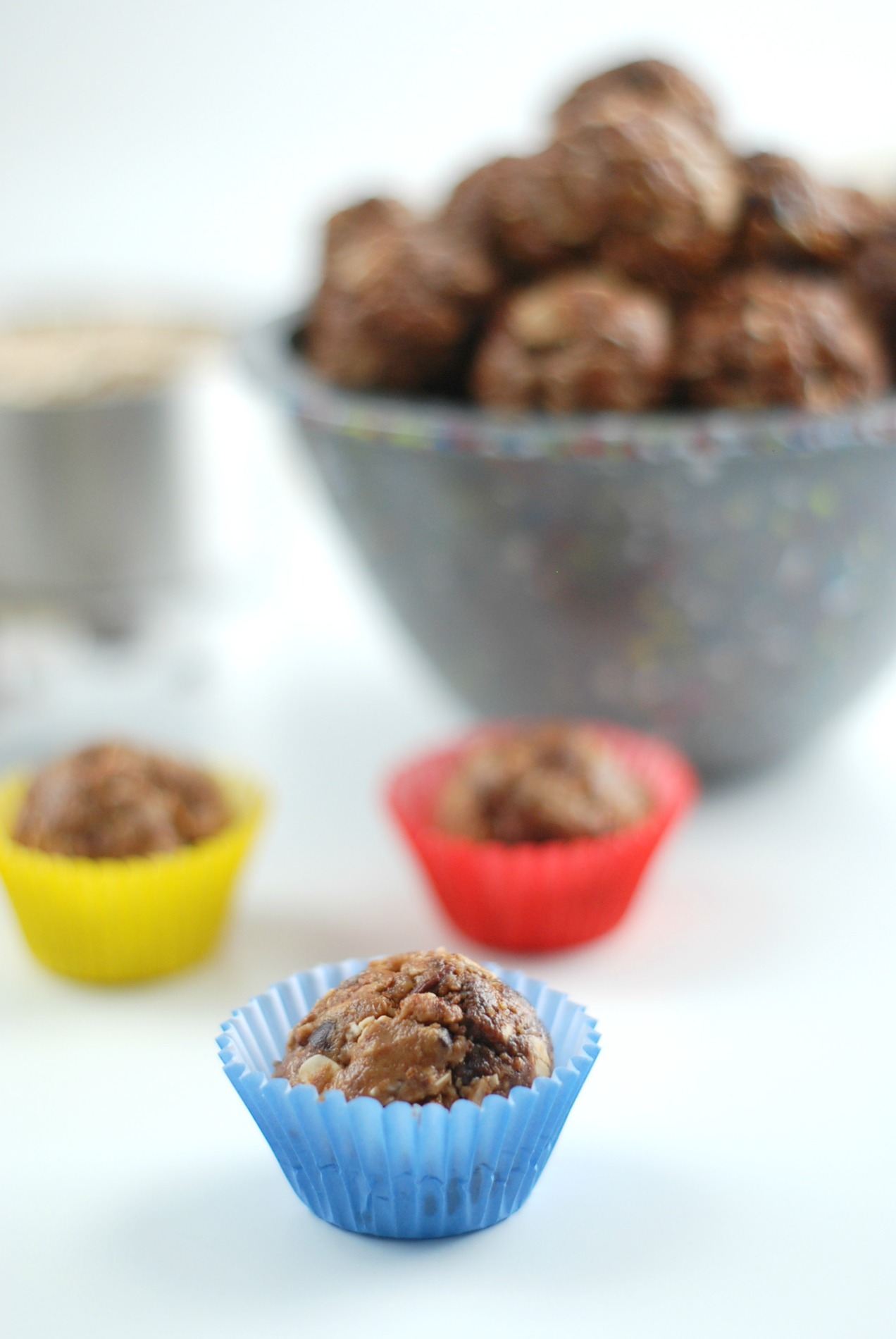 Chocolate Peanut Butter Power Bites Recipe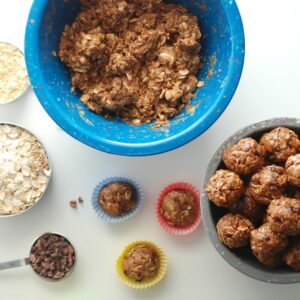 INGREDIENTS
1 cup old-fashioned oats
1 cup natural peanut butter
¼ cup ground flaxseed
¼ cup agave nectar (or honey)
1 tablespoon cocoa powder
1 tablespoon cacao nibs (or mini chocolate chips)
1 pinch salt
INSTRUCTIONS
Stir everything together in a small mixing bowl until well combined. Test to see if the mixture will hold together in balls. If it's too dry, add more peanut butter (or, if you'd like more sweetness, agave nectar). If it's too wet, add more oats or ground flaxseed. Form into balls, about a scant tablespoon each.