19 Healthy Jar Snack Ideas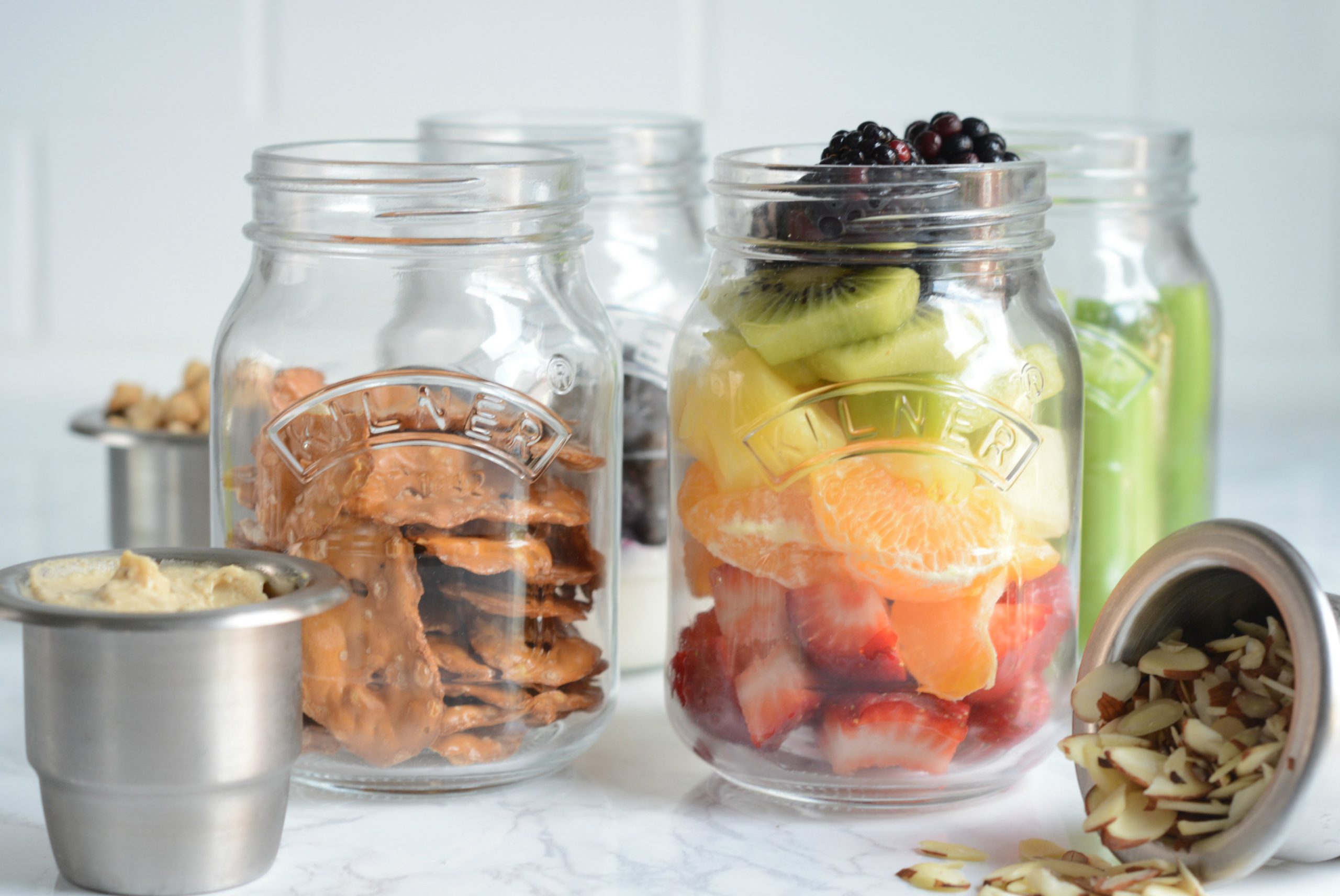 I grew up thinking of mason jars as simply the vessels for my mom's homemade strawberry jelly and the u-pick peaches or garden tomato juice she'd spend all day canning. It wasn't until I had my own home that I realized that these simple glass jars were such dependable storage workhorses in the kitchen.
Like a lot of people, I've transitioned away from using so many plastic containers and now look to glass jars for everything from stashing dinner leftovers to holding pantry goods like pasta, nuts, and dry beans in neat rows. I love their no frills, back-to-basics aesthetic and the way they showcase the natural beauty of food.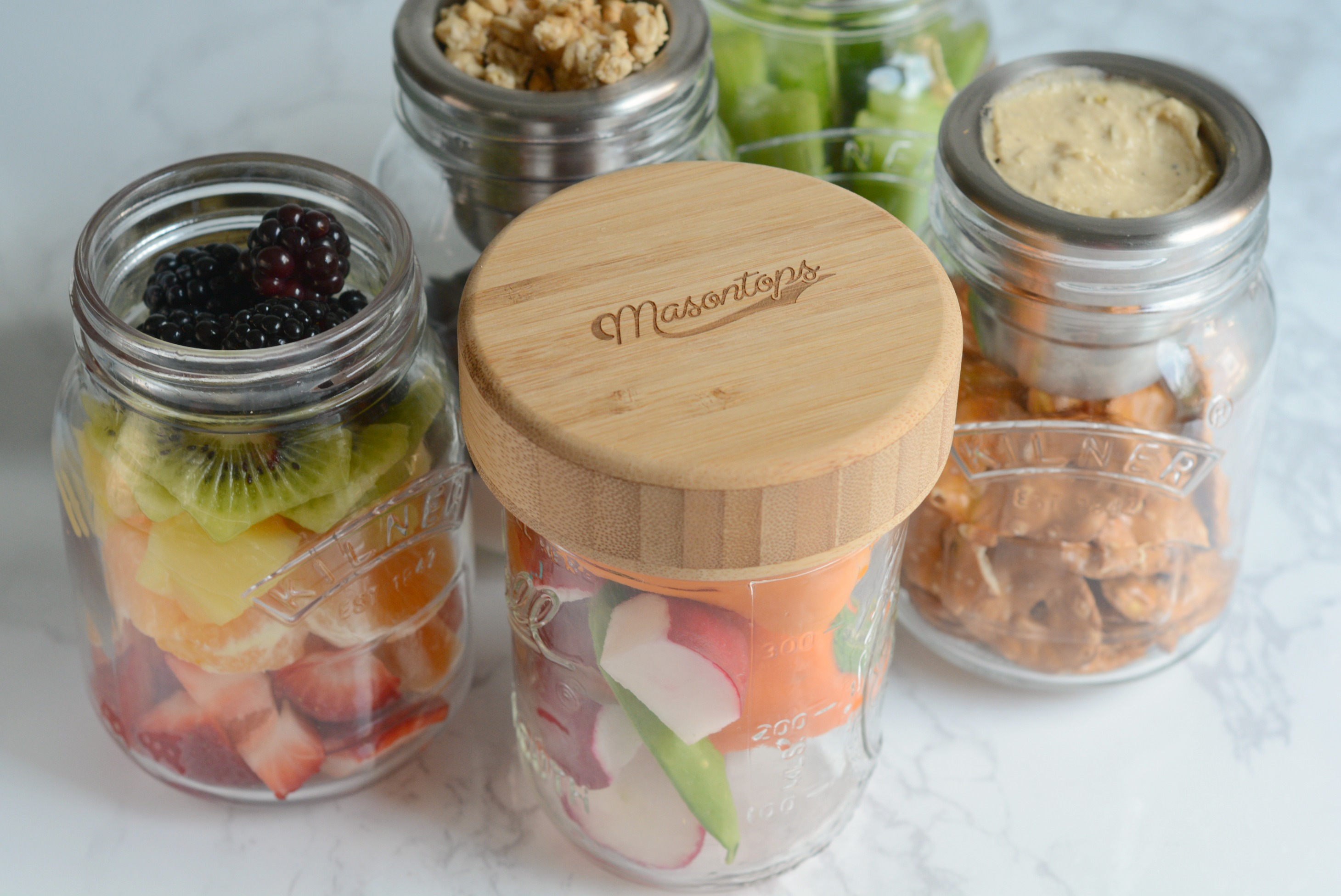 Short glass jars are also the perfect vehicles for on-the-go healthy snacks. Some jars (like these from Kilner) come with small containers that screw right into the lid to separate wet and dry foods. Pack up a whole week's worth of healthy jarred snacks on Sunday, and you'll never hit the vending machine again.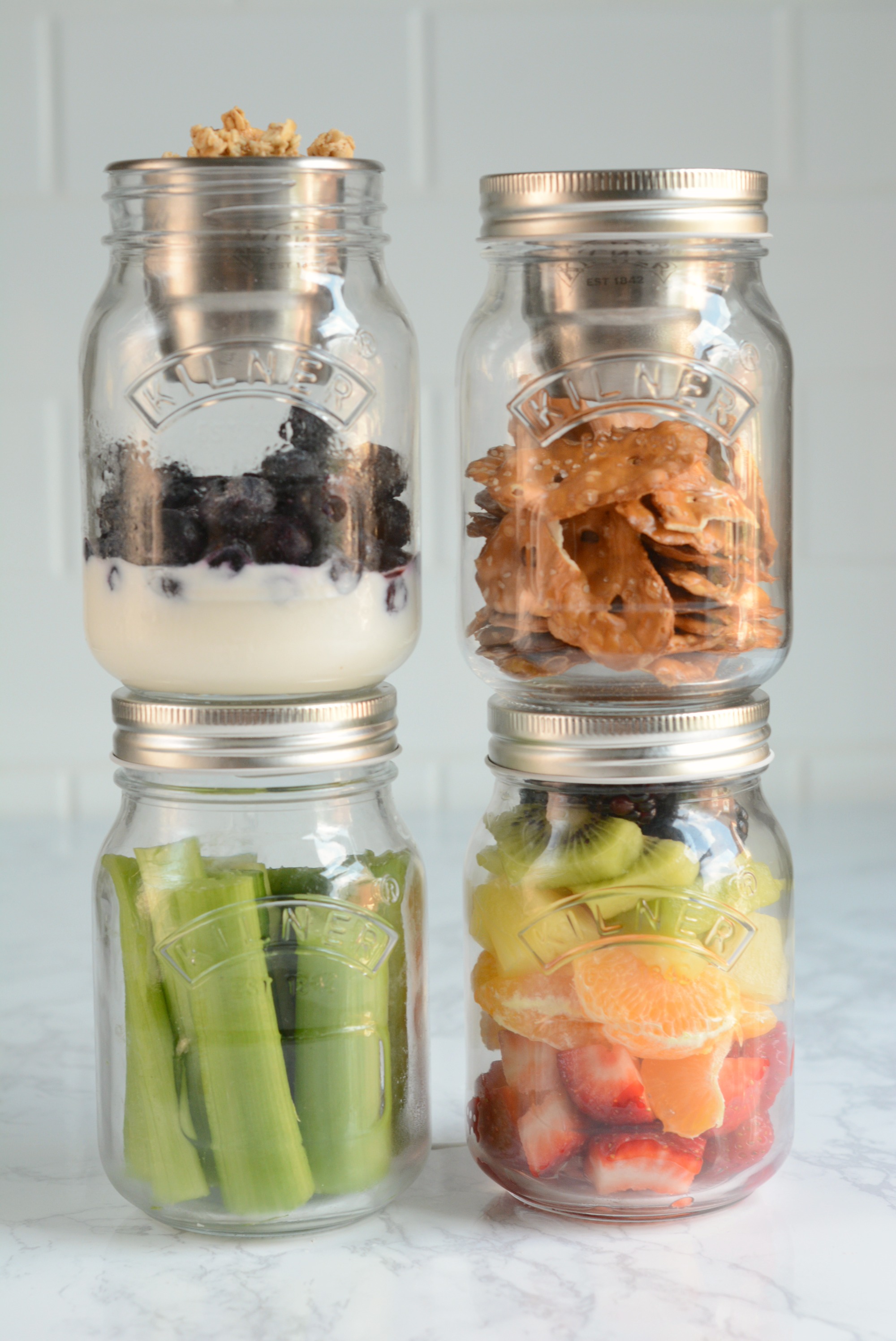 Here are 19 Healthy Jar Snacks to consider:
Celery with peanut butter
Pretzel thins with hummus
Fruit salad with slivered almonds
Yogurt with berries and granola
Carrot and bell pepper strips with ranch dip
Chia seed pudding with sliced almonds
Stove-topped popcorn with pumpkin seeds
Whole wheat crackers with almond butter
Cottage cheese with berries
Pitted dates with walnuts
Dried seaweed with sunflower seeds
Roasted chickpeas with tahini dressing
Instant oats with dried fruit and cinnamon
Pita chips with guacamole
Apple slices with hazelnut spread
Edamame with sea salt
Cucumbers with spreadable cheese
Greek yogurt with pomegranate seeds
Grapes with cheese cubes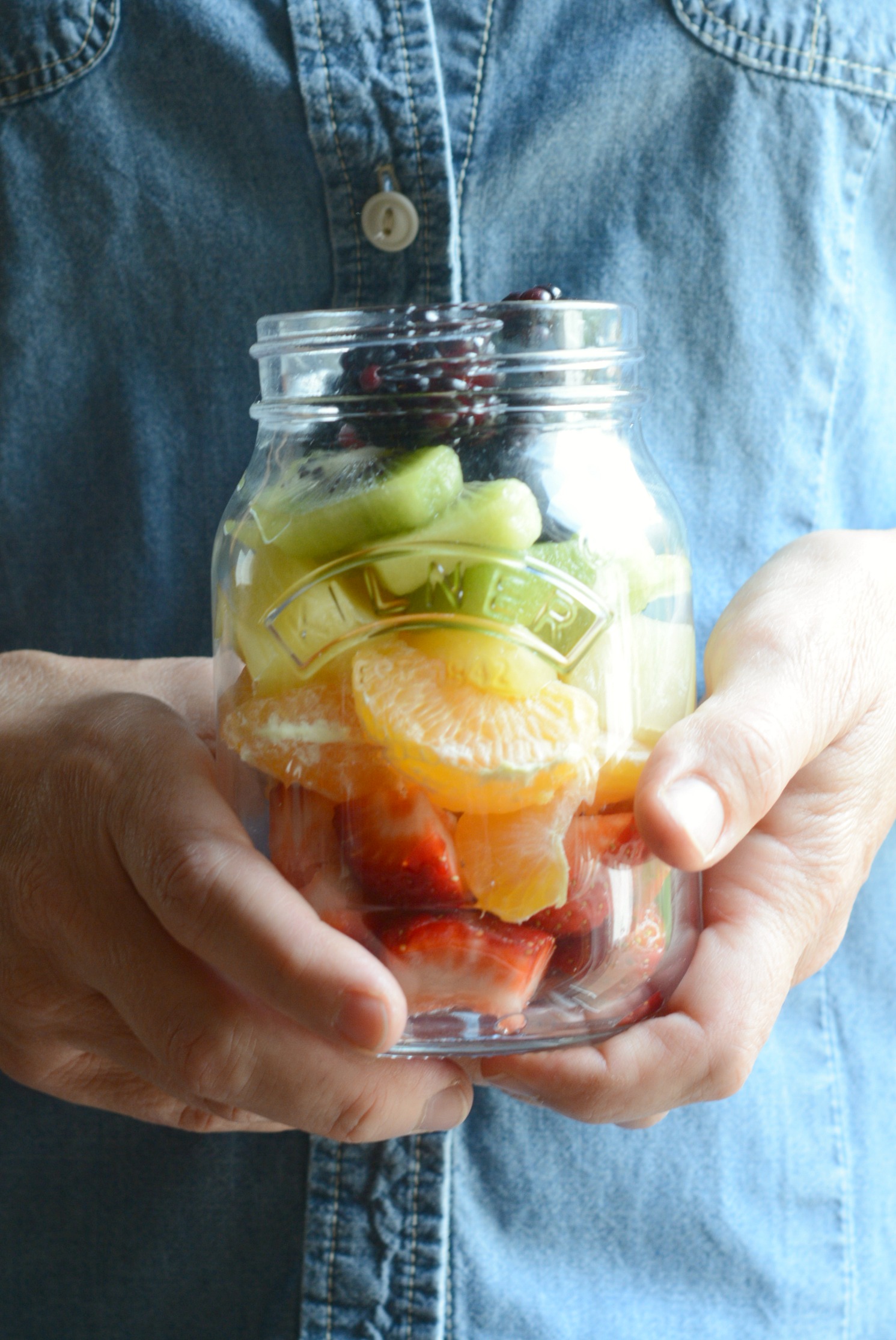 Looking for even more healthy snack ideas for on-the-go eating? Here are a few more of our favorites: Chocolate Peanut Butter Power Bites and Carrot & Hummus Lettuce Wraps!