How to Decorate Your Home Like Joanna & Chip Gaines for That Fixer Upper Feel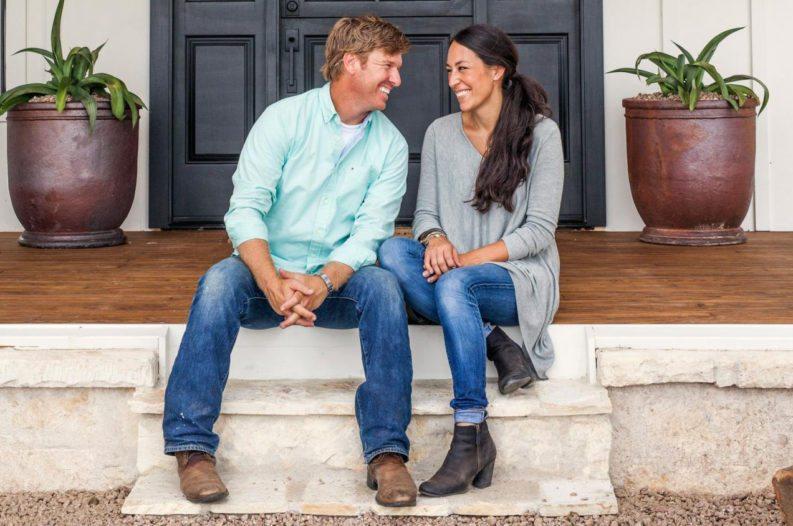 Most of us aren't buying the worst house on the block and totally re-building a fixer upper into the home of our dreams, but if you love the signature style of Joanna & Chip Gaines as much as I do, here are a few ideas on how to bring that Magnolia-styled farmhouse look to your home.
The keys to creating a modern farmhouse, Joanna style, are incorporating crisp color combos, a mixture of rustic and modern, slipcovers, and a penchant for taking something old and loving it all over again.
First! Shop at home for home décor pieces to gather what you already have to fit your idea of farmhouse style. Is your taste a little more rustic and vintage, or the clean look of farmhouse chic? Think cool colors like white, gray, muted teal, off-whites, natural woods and get rid of bright-colored items.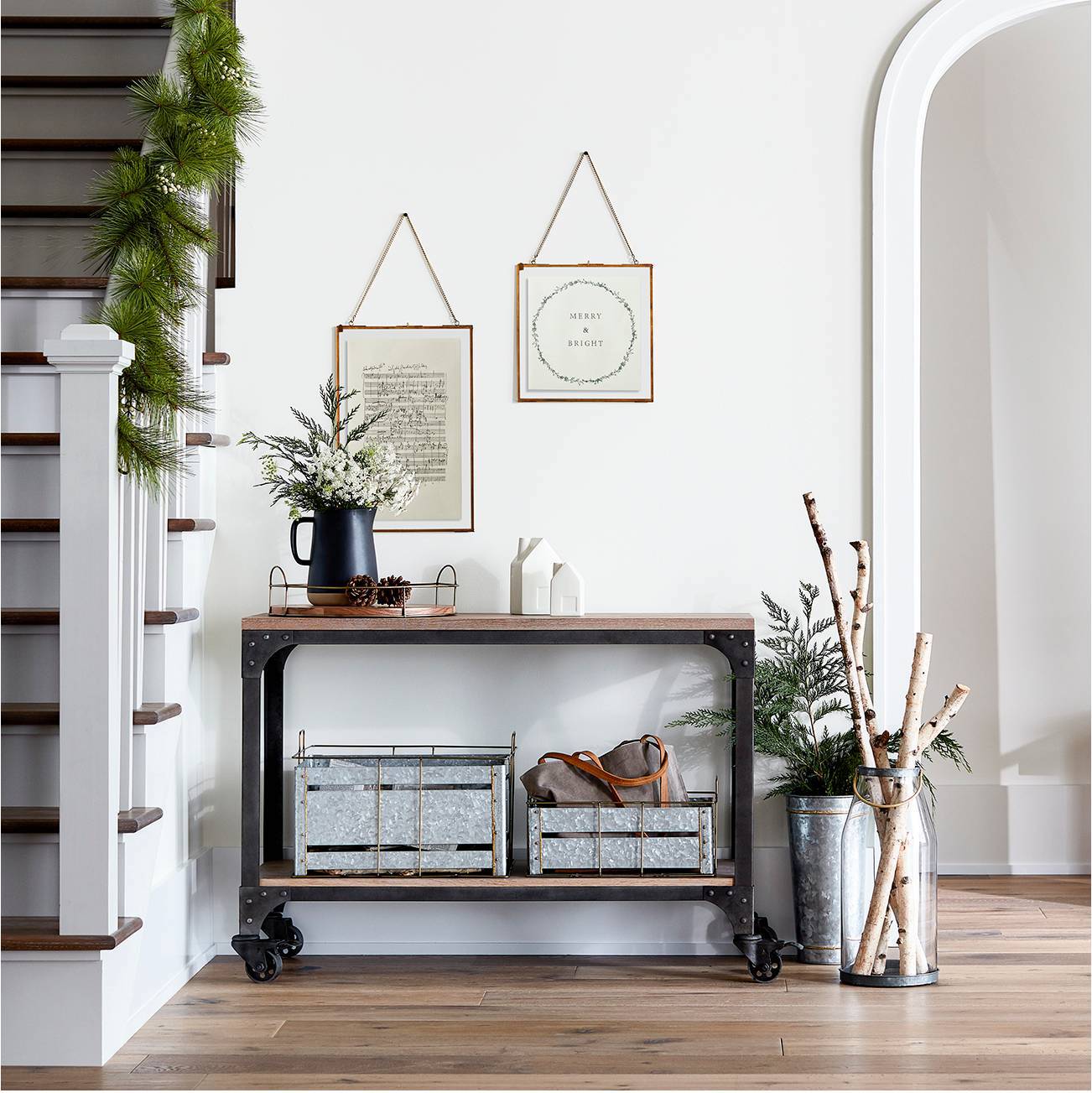 Mix metal and wood. With the new Hearth and Hand with Magnolia collection at Target (have you seen it?!), it's kind of a no-brainer. Joanna and Chip just about did the work for us. Use wood trays, galvanized bins, flowers and wall art and, well, there you go.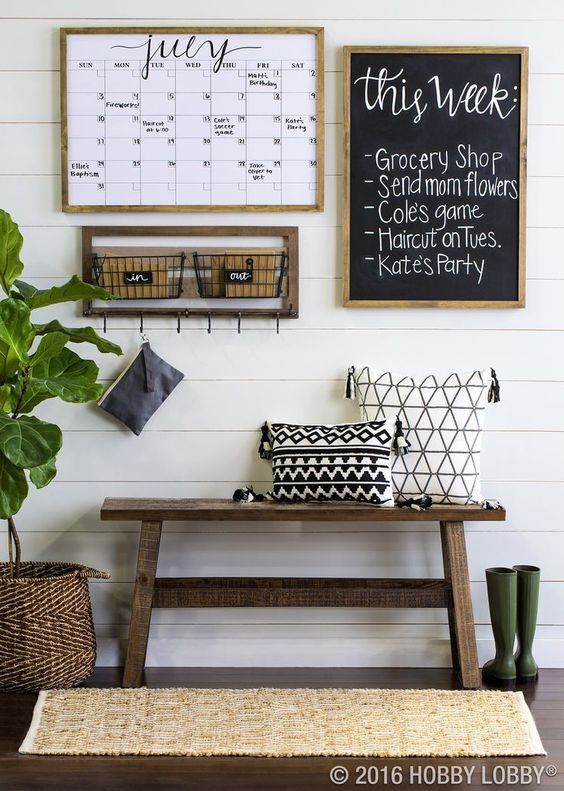 Joanna might have a flair for chic, but don't underestimate her organizational skills. She knows how to pack a room with style and function. This entryway is everything and it's easy to 'get the look' with hanging storage baskets, a wall calendar, chalkboards, a bench, accent pillows and a textured rug.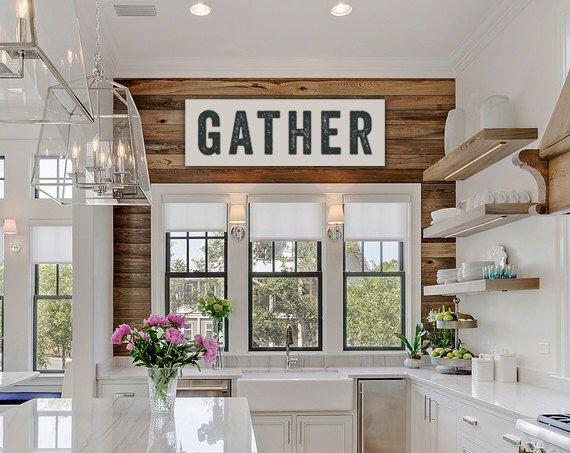 Of course we can't forget the main ingredient for the Gaines secret sauce – Shiplap! Pair it with open shelving, subway tile, inspirational wall art, a chandelier, and you're an official fixer-upper. There probably isn't an episode where there wasn't an apron front sink, which are absolutely easy to adore.
Can we talk about shiplap for a minute? I don't know about you, but I don't have a husband who can whip shiplap around like Chip does, but I think I have the love and passion for it that Joanna does. Shiplap adds texture AND dimension and is definitely the duo's favorite home renovation trick.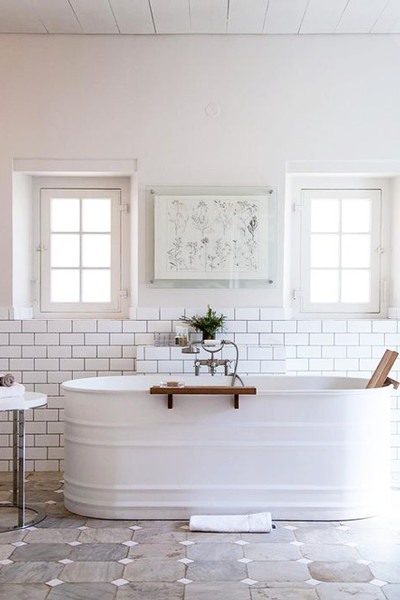 I'd probably never leave my bathtub if it looked like this one. It's actually a livestock feed tank covered with a crisp white powder coating. Add a rustic handmade bathtub caddy (aka wine shelf) for soaps, lotions and candles.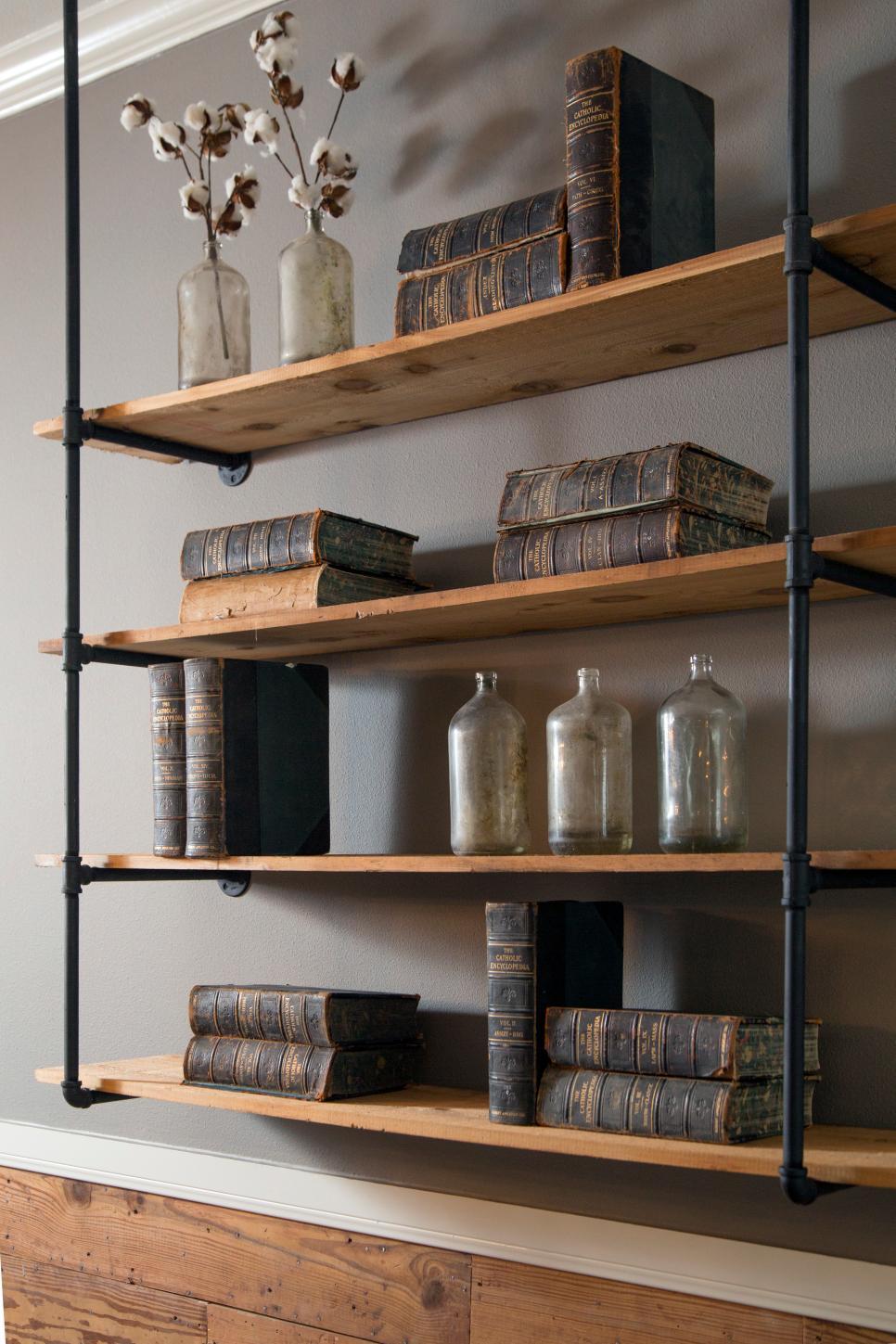 The Gaines' favorite way to do shelving? Floating shelves made from cedar with industrial piping, for a clean and simple look.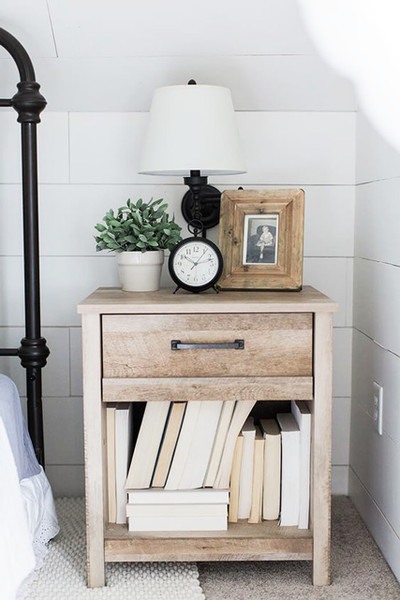 Add bedside style and a modern farmhouse look with aged wood and metal. Weathered nightstands with simple metal and wood accessories are always a good farmhouse idea.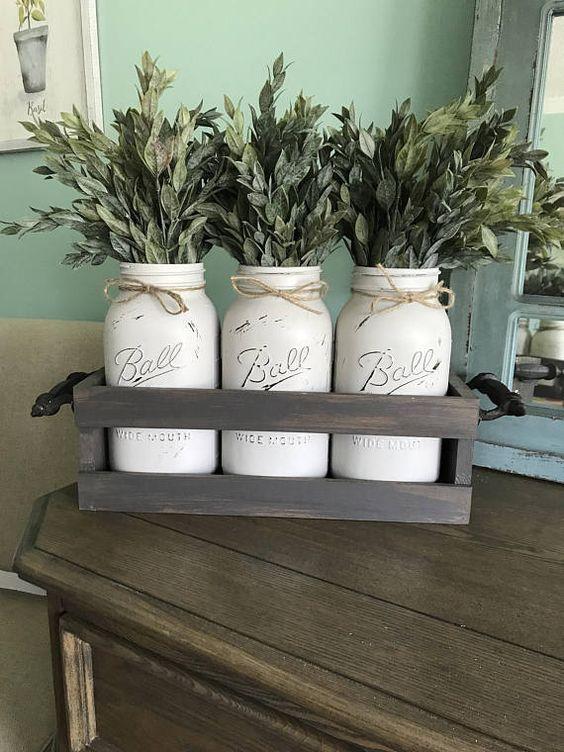 Experiment with décor and mix old with new. You can find wooden trays at Homegoods in just about every size and shape. Whitewash a few Ball jars, add twine and greenery, cotton stems or dried flowers for an easy accent to your entryway or on a coffee table.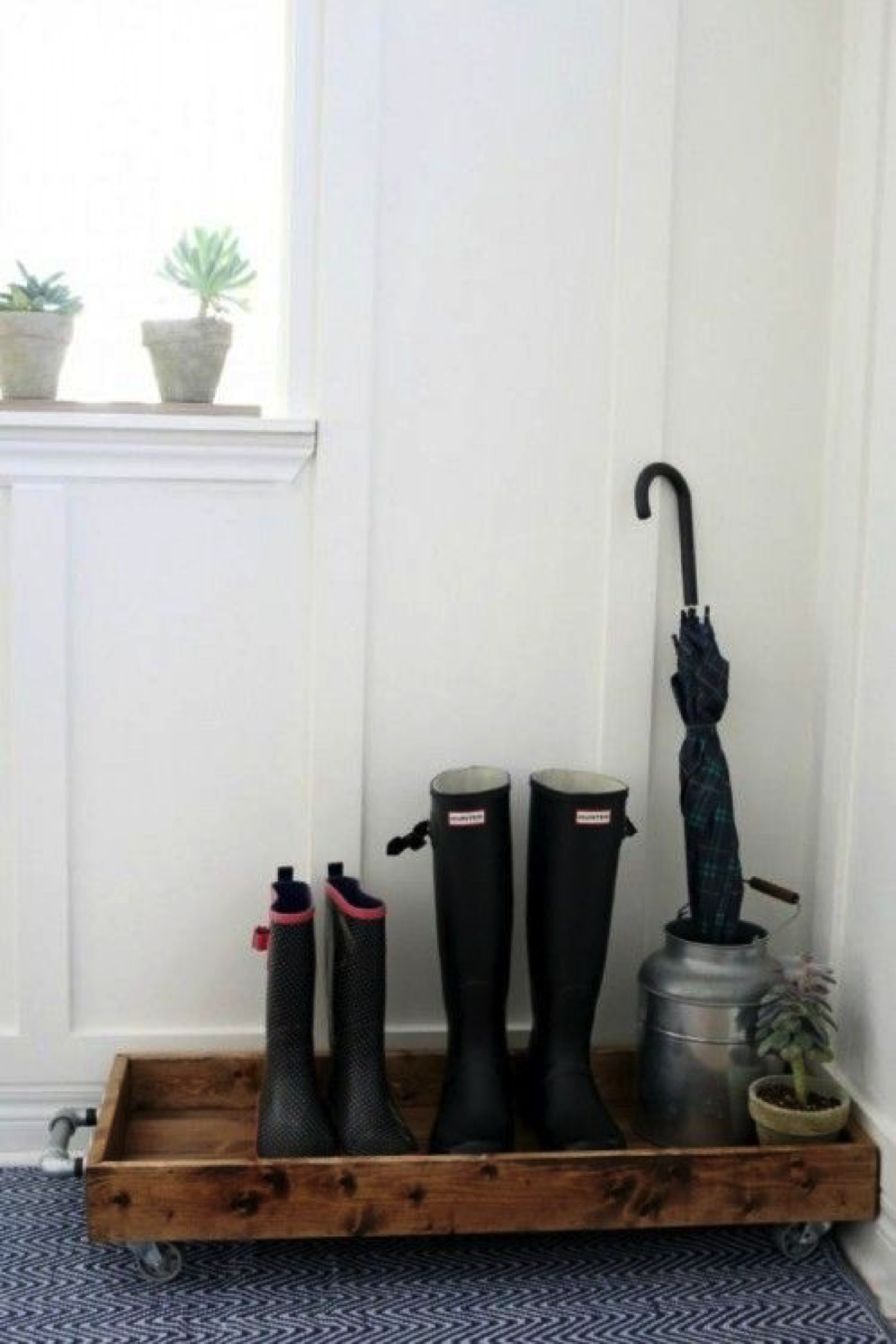 Keep boots neat and drips off the floor with a rustic and industrial boot tray.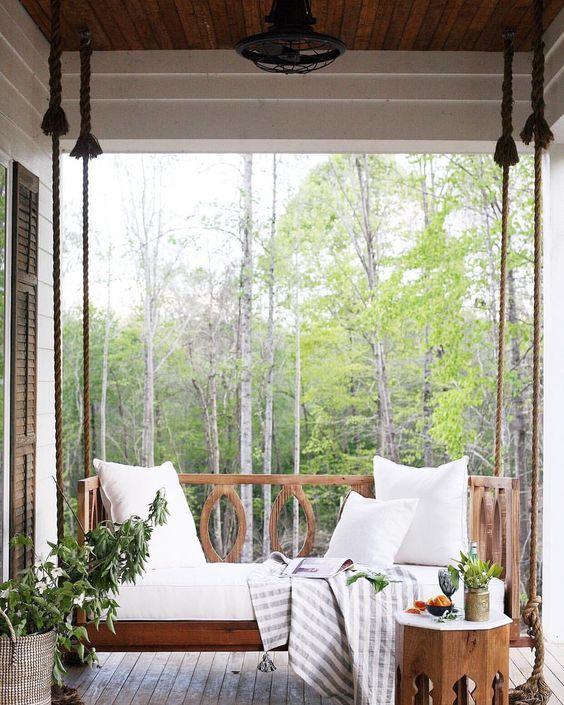 What would a Magnolia fixer-upper be without a porch swing or Adirondack chairs made of rustic, natural wood? They add curb appeal and basically say 'welcome, come on in'.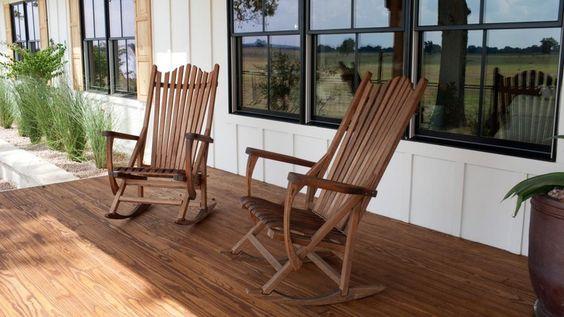 I guess you could say I'm a little obsessed with the rustic farmhouse style that's been made famous by Fixer Upper. It's just a little bit country, a little bit shabby chic and a whole lotta Chip & Joanna rock 'n roll. Are you ready for your fixer upper?