Hostess Gifts for the Entertainer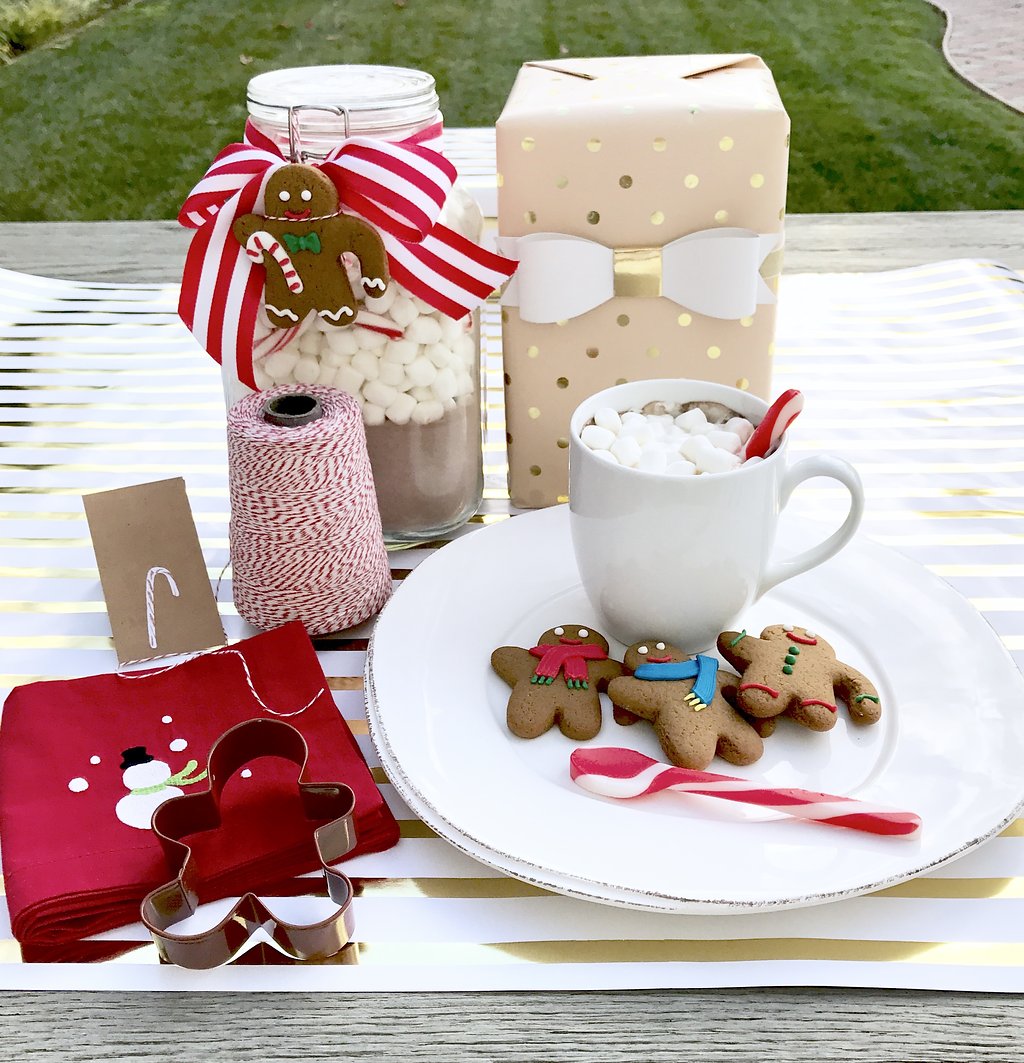 Don't you just want to know what's in these pretty little packages? 'Tis the season to be thankful and today I'm sharing some of my favorite hostess gifts any entertaining enthusiast would be thrilled to receive and is sure to remember!
Thanksgiving is just a week away, and so is the need for some thoughtful gifts for your hosts, hostesses and those who are including you at their table or event this holiday season. Think cocktail parties, family get-togethers, the annual holiday dinner with your girl crushes and the couple's party with your gang. Needless to say, I'm really, really big on hostess gifts and there's nothing better than receiving a gift that someone put time and effort into making especially for you.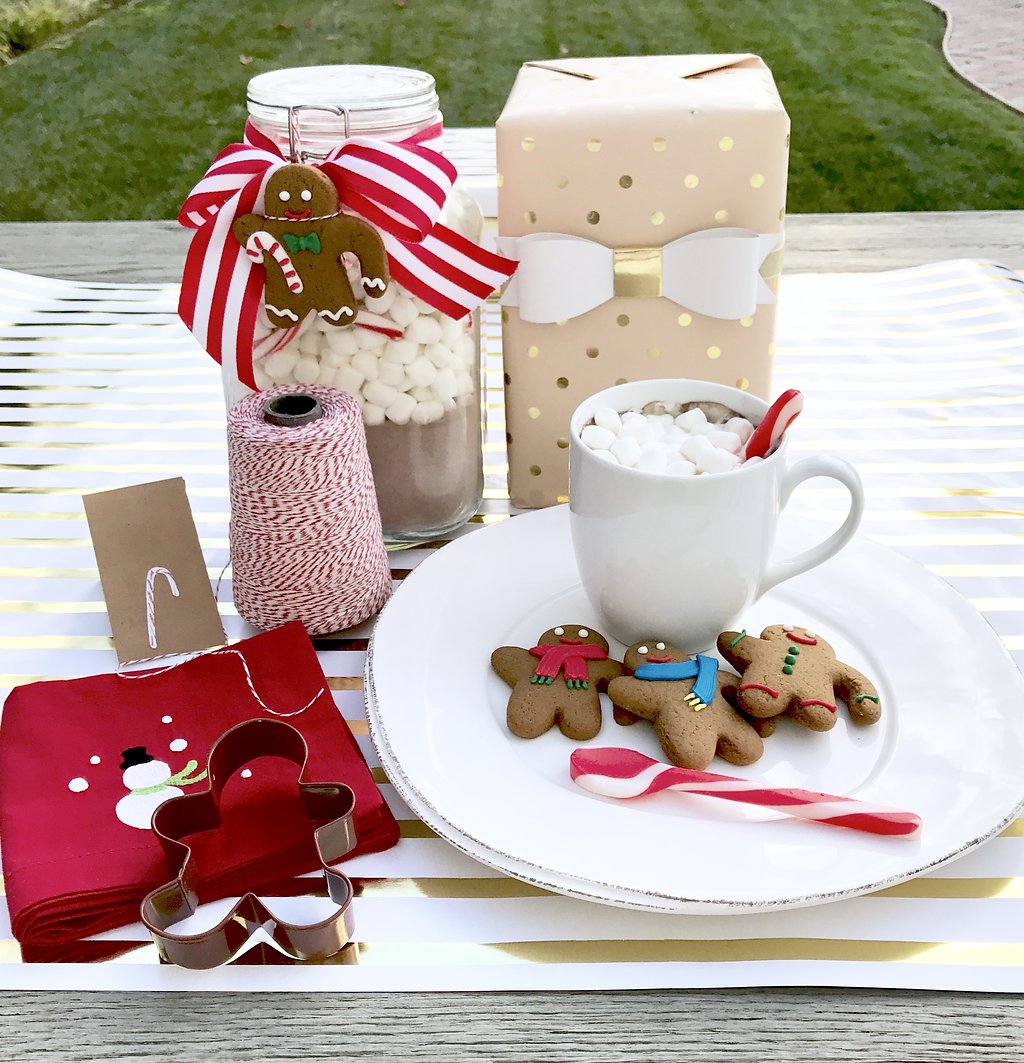 Homemade Gingerbread Hot Chocolate:
This is one of my favorite hostess gifts, because who doesn'tt love hot chocolate and especially when it's made with Gingerbread (and lots of love). It's simple to make and you can put it together in no time. All it takes is a great looking "family sized" jar, this easy recipe below, mini marshmallows, peppermint sticks or candy canes, your signature holiday ribbon, and a gingerbread cookie, cookie cutter or a maybe an ornament that relates to something the family loves. I also like to include enough mugs for the family and this year, I'm adding these cute Wilton candy cane spoons I found at Michaels. Don't stress if you don't have time to bake gingerbread cookies this week (hello, that's me), just head to your favorite bakery, local market, or Williams-Sonoma, where I found these little guys. Cute, right?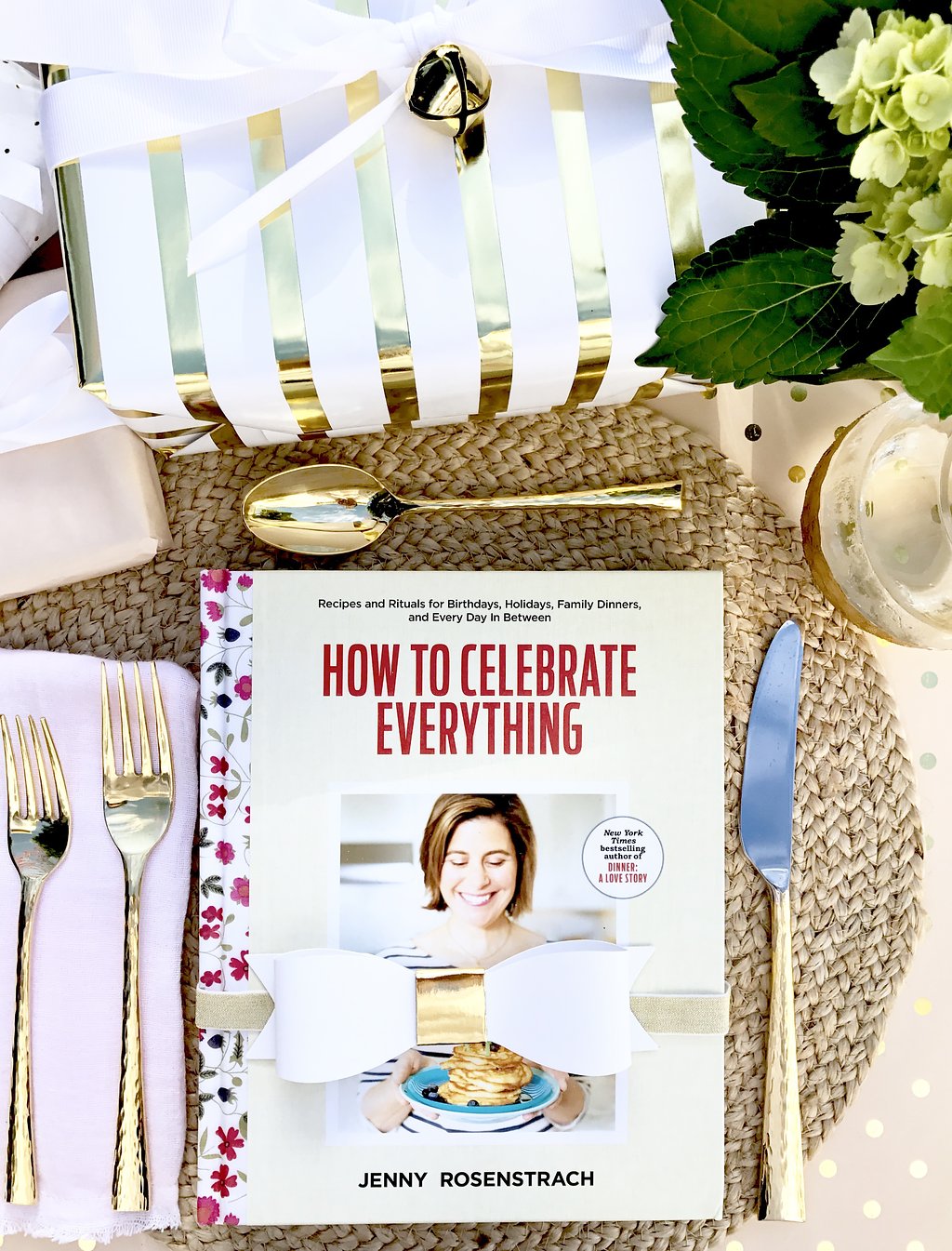 Written by Jenny Rosenstrach, beautiful writer, author of the ever popular blog and book Dinner: A Love Story, and New York times bestseller, Dinner: The Playbook. Perfect for any entertainer, mom and mommy, this is the guide to turning everyday family occasions and holidays into "rituals" to be remembered. It's filled with ideas, recipes, images, how-to's, humor and everything in between. Jenny is all about comfort food, connecting over big and small holidays and bringing meaning to every day family life. I heart that.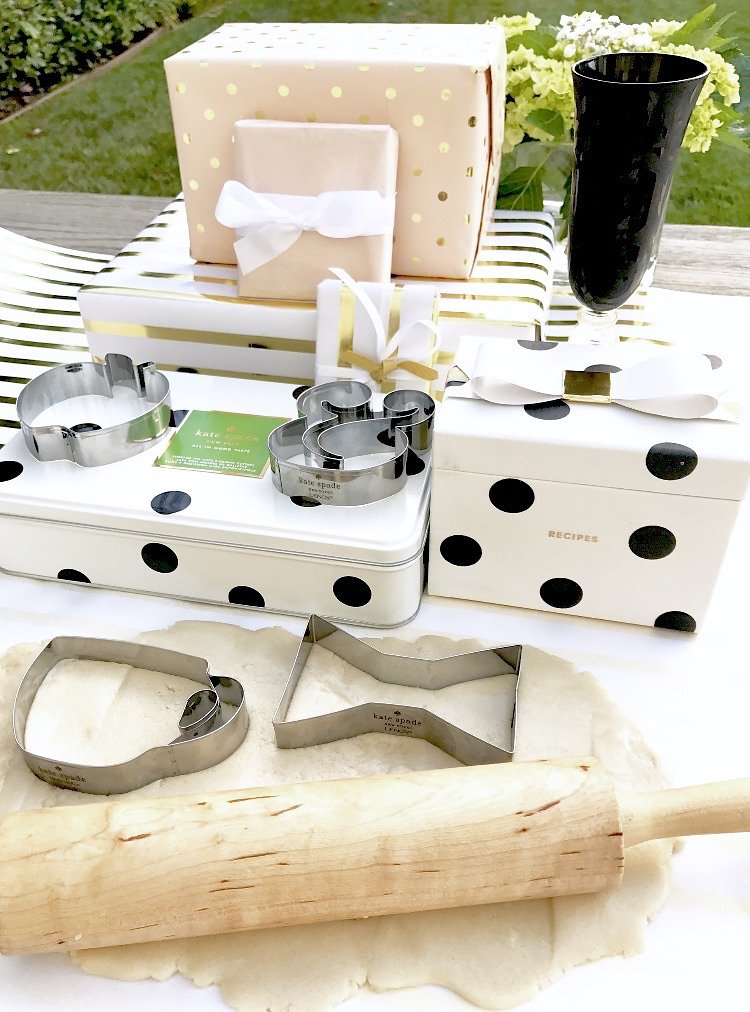 kate spade new york cookie cutter set & kate spade new york recipe box:
These are THE gifts for your chic baker friend or chef. Whether you chose to combine them as a set or gift one or the other, they're both one of those things you would love to have, but never get around to buying for yourself. Extra points for the adorable, reusable cookie tin and the linen covered recipe box with kate spade recipe cards.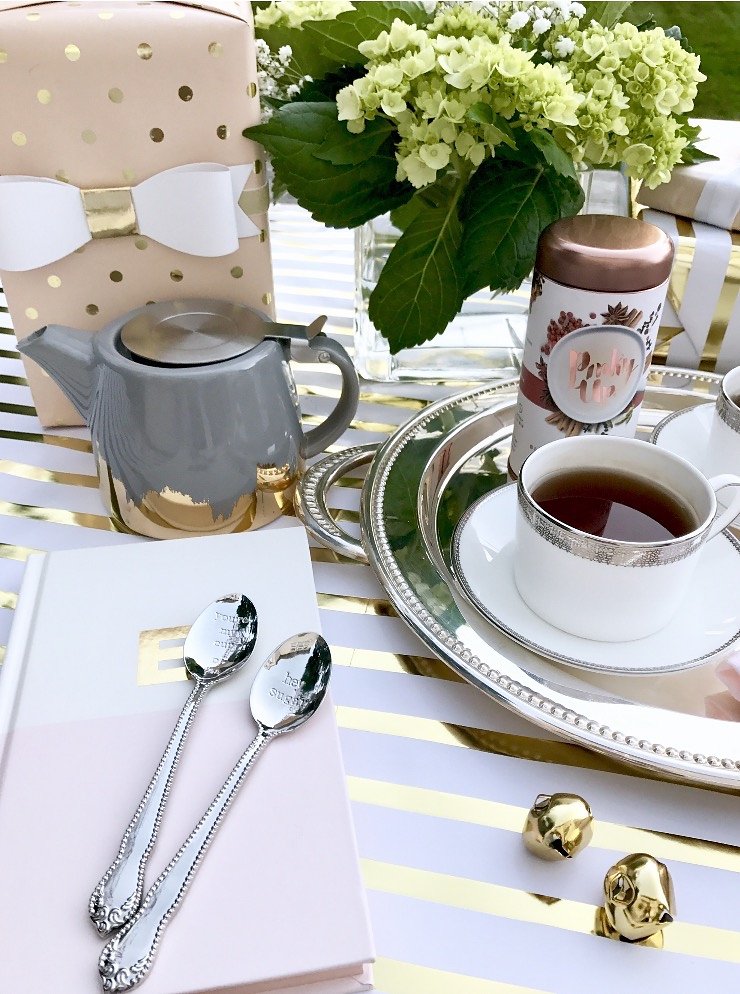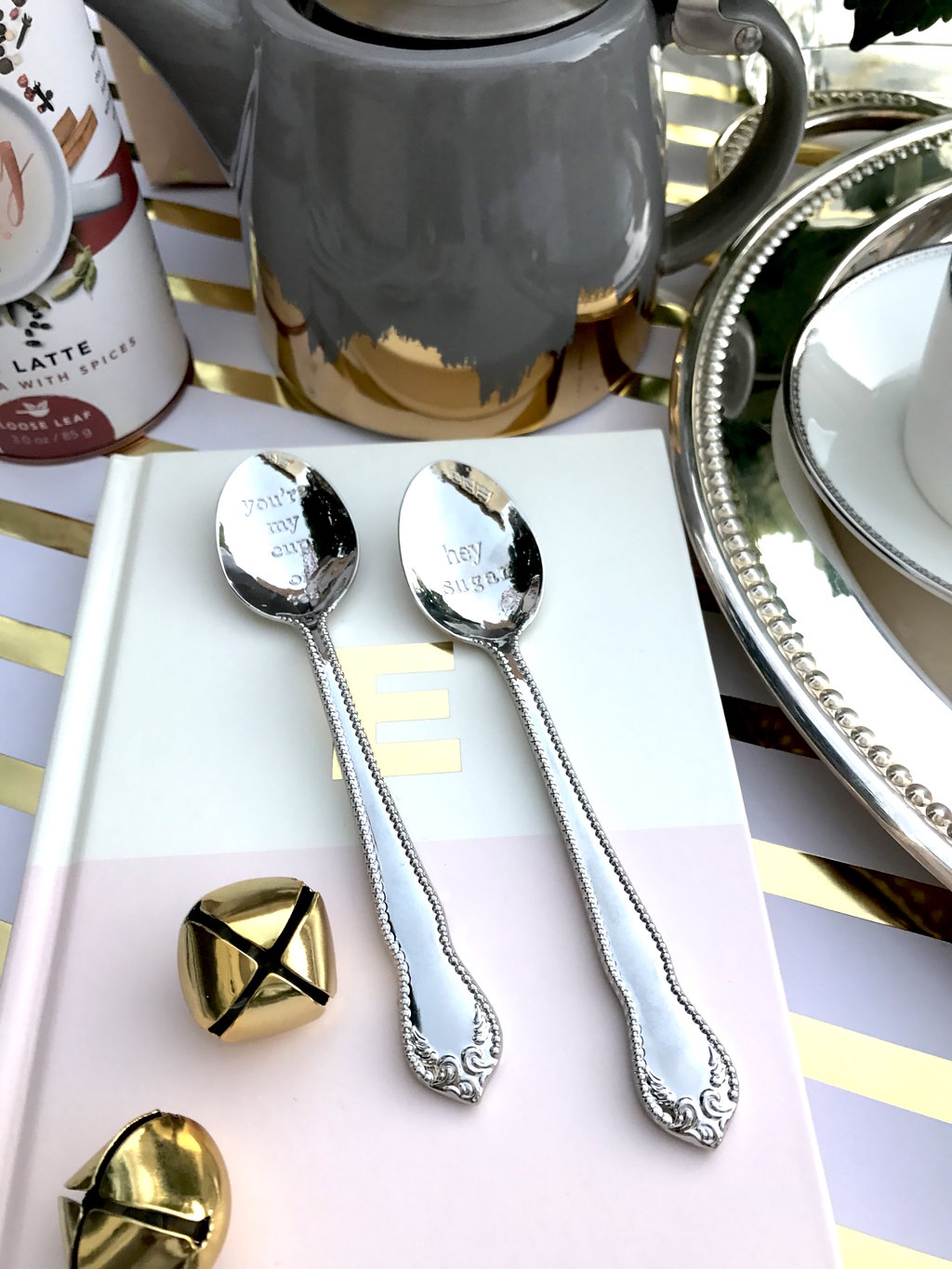 Have someone in your life who loves all things tea? Make them one of your signature gift boxes (okay, maybe it's your first) and include a pretty Teapot, Sugar Spoons and some Chai Latte Tea or other favorite blends. You can include extra goodies such as a personalized journal, linen napkins, a teacup or two, a mini-bouquet of fresh flowers and you'll look like a pro. Oh, and the 'hey sugar' and 'you're my cup of tea' teaspoons are absolutely a must.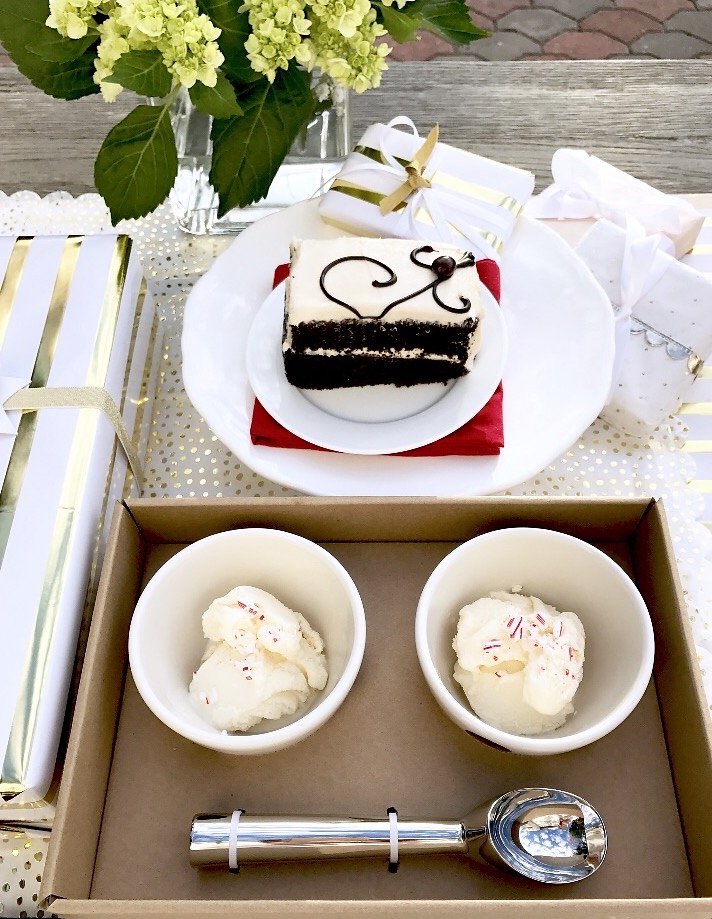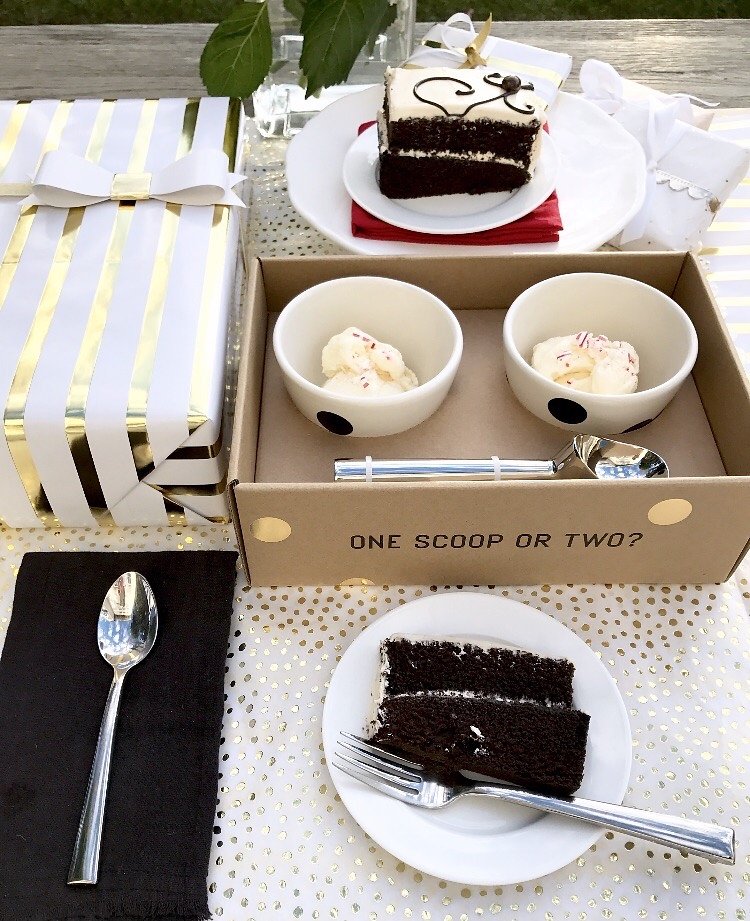 kate spade new york ice cream set:
One scoop or two? Whether you eat cake for breakfast or you're the one everyone asks to bring your famous "double chocolate fudge cake", you know there will be ice cream involved. I might be a kate spade kind of gal, but what dessert fan wouldn't love these dot ice cream bowls for a stylish spin on dessert. Even the gift box has charm!
Popcorn & A Movie:
Let's talk family. While I love giving a gift just for the host or hostess, I think gifting something for the entire family is just extra-special. Fill a large popcorn bowl with a variety of flavored popcorn and include enough individual popcorn bowls for each member of the member. Add a specialty salt, (hold the butter!), and a holiday movie or movie tickets for everyone in the family and I promise, you'll be invited back for sure.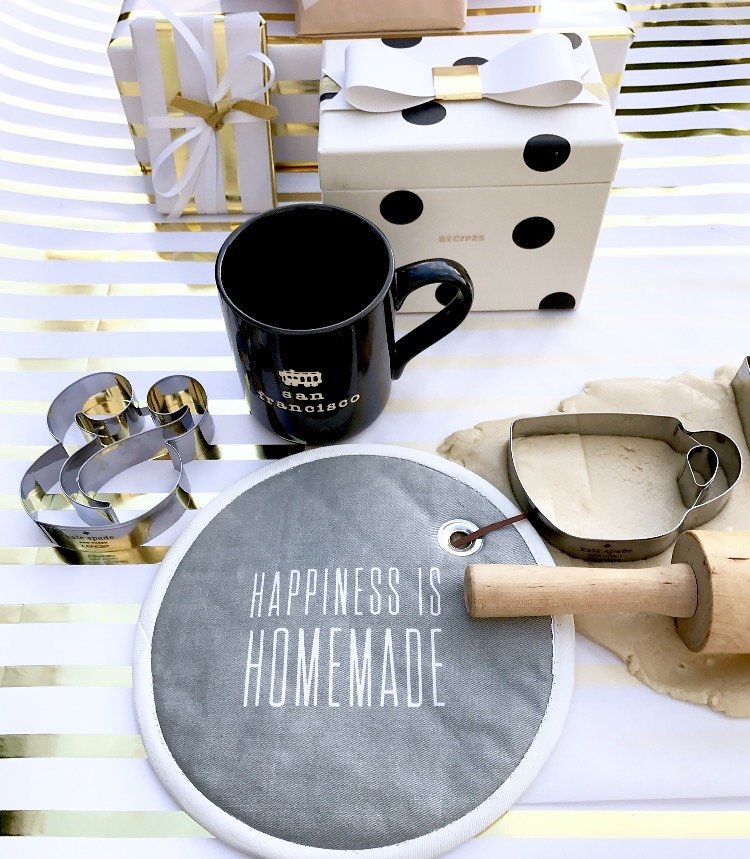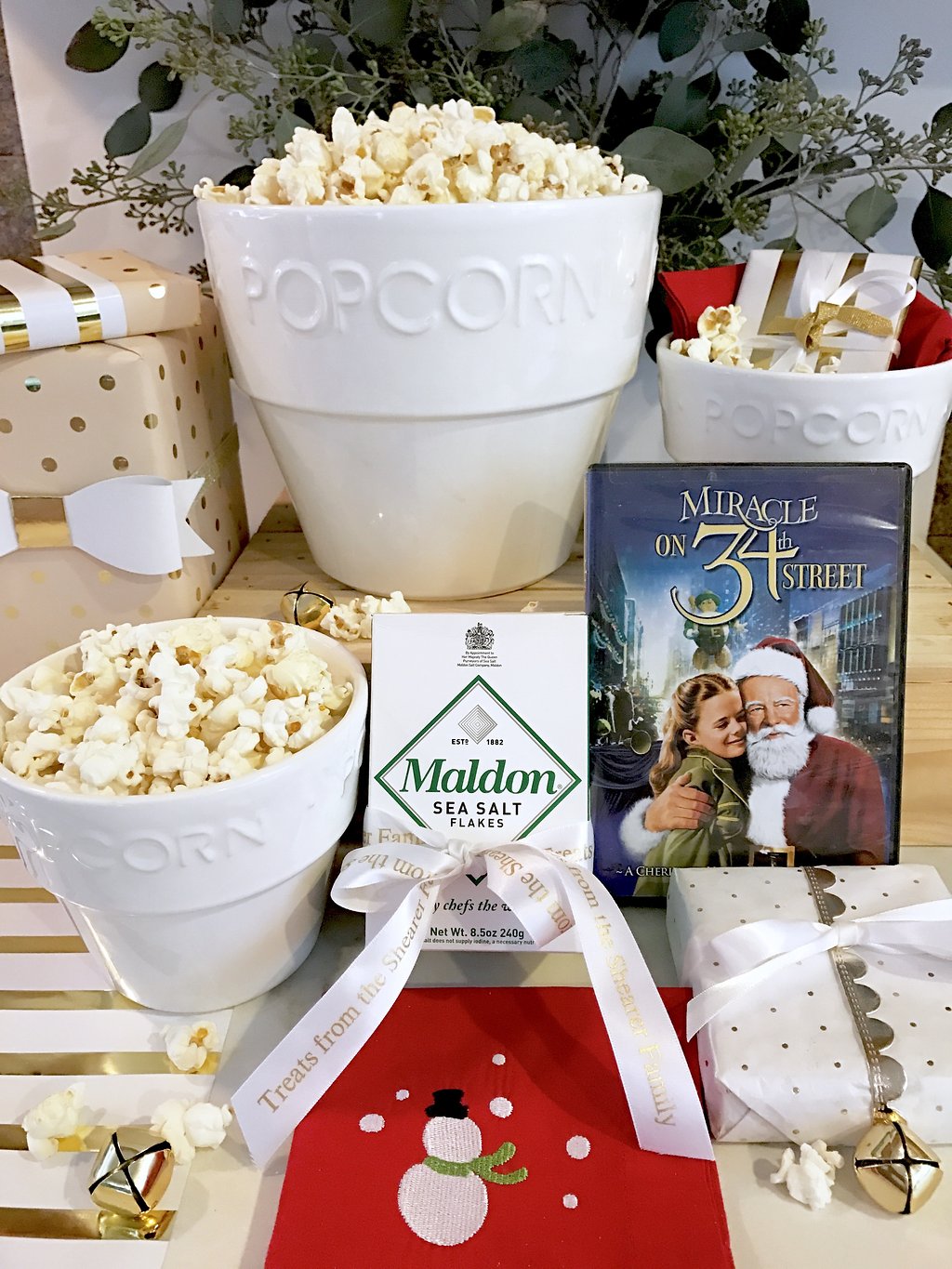 No matter what kind of a gift you bring to say thank you to your hosts, remember, it's not about price tag, the size of the gift or where it came from. We all know the best gifts come from the heart and that happiness is homemade.
Gingerbread Hot Cocoa Mix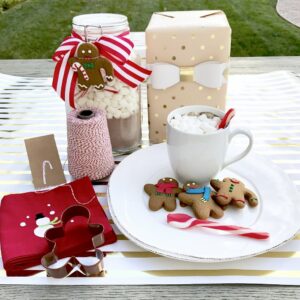 INGREDIENTS
2 cups cocoa powder
12 ounces milk chocolate, chopped
4 ounces white chocolate, chopped
1 vanilla bean, seeds scrapped out
2 teaspoons ground cinnamon
2 teaspoons ground ginger
¼ teaspoon cloves
¼ teaspoon nutmeg
¼ teaspoon black pepper
¼ teaspoon flaky seas salt
1-2 cups mini marshmallows
INSTRUCTIONS
Combine all the ingredients in a food processor. If needed, do this in two batches.
Process until the chocolate is finely ground and the mix looks like hot cocoa mix.
Store the mix in a glass jar or other container with a tight fitting lid.
When ready to assemble, fill the remainder of the jar with marshmallows, add peppermint sticks or small pieces of candy canes.
Label and decorate the jar as desired.