Host an Epic Happy Hour with Oysters and Rosé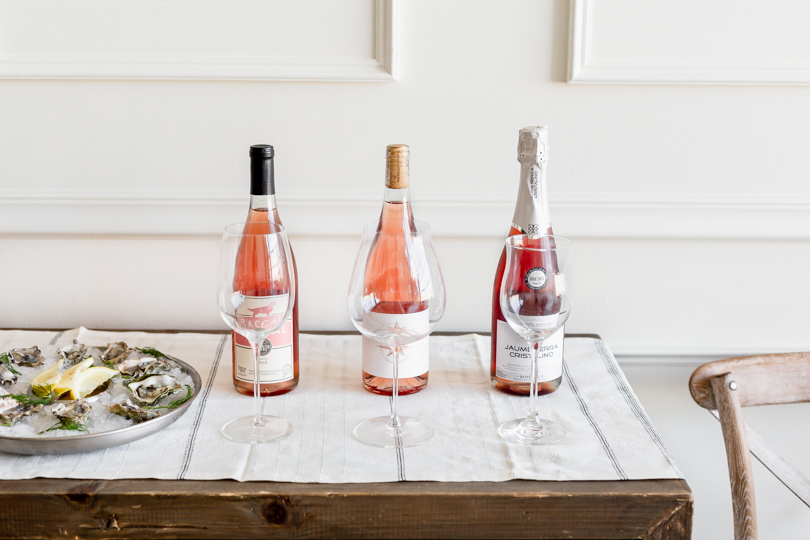 Oysters and rosé are the summer gods' best gifts to humanity. Serving them together just makes sense, and is pretty much guaranteed to elevate any summer gathering.
How much do I love an oyster-shucking, rosé-pouring happy hour? So much that we do them at least once a month here in Portland for as long as the weather holds. We spent a downright balmy weekend in December (yes, December) this year at the beach, shucking and pouring our hearts out. It's a party so easy and casual it practically throws itself — here's how it usually goes down for us:
Fresh oysters spotted.Fresh oysters purchased.Friends called: "We have fresh oysters, come eat them."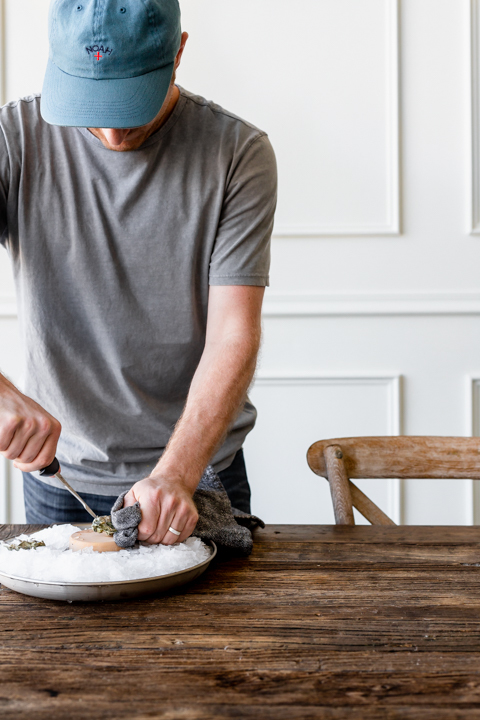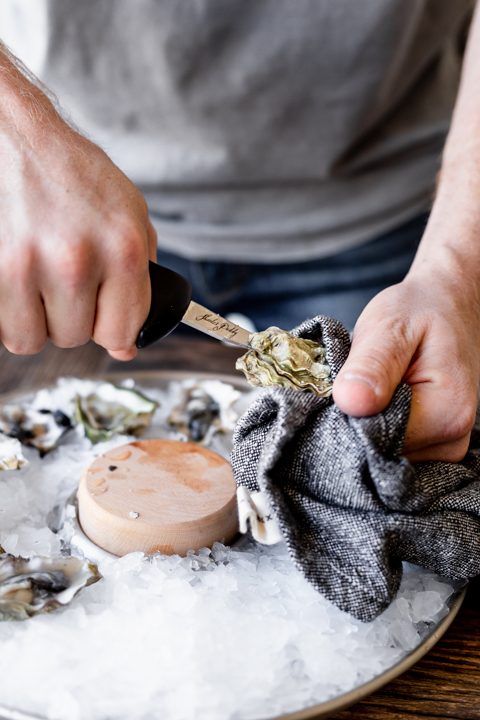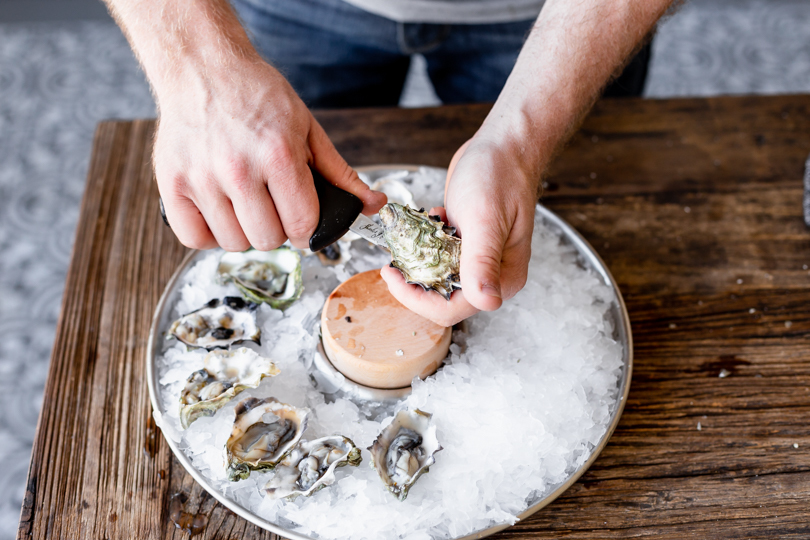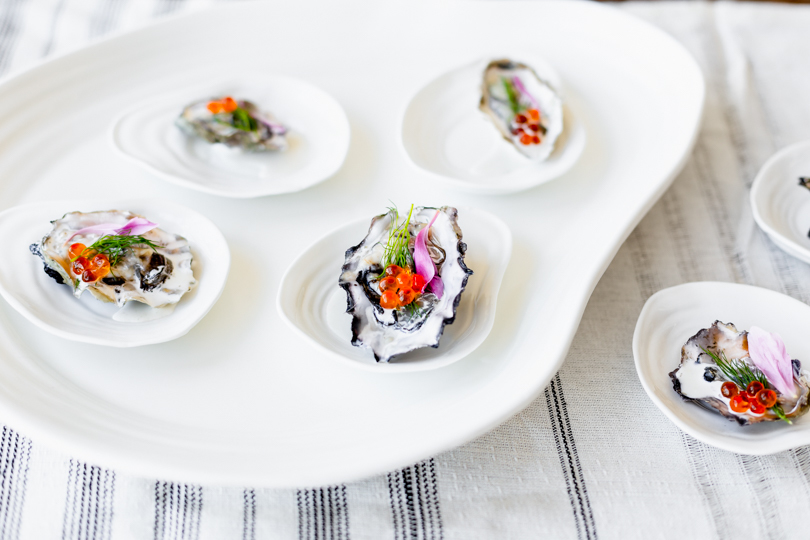 Or, alternately:Amazing rosé spotted.Amazing rosé purchased.Friends called: "We're opening a nice bottle, come drink it."
We're lucky enough to live within a reasonable drive of world class oysters, pulled straight from the water and into our grateful custody (if you visit the Oregon coast, Nevør Shellfish Farm will fulfill all of your wildest oyster dreams), and world class wine (if you love pinot noir, the Willamette Valley deserves a spot on your travel bucket list). So, yeah, this impromptu party ends up happening a lot. Which means we pretty much have it down to a science at this point. Here's what I've learned over time:
Sometimes (ahem, usually), you can't go straight to the oyster farm. The best way to guarantee freshness is actually the most obvious —ask. When you get to a seafood market (ideally) or your best grocery seafood counter option, ask the person behind the counter when each variety of oyster came in. You'd be surprised how often this simple step has guided my choice. One time, the difference between one type of oyster and another was WEEKS.
You don't want dead oysters. They should be kept alive right up until the moment you cook or consume them. A healthy oyster will be fully closed up, like a rock. If the shell is cracked, has holes, or gapes open and doesn't close tightly when you tap it, chuck it. A healthy oyster should smell like the ocean — briny and lightly funky (like low tide) smells are okay, but rotten egg and gas smells are not. Chuck them. And finally, healthy oysters will be plump and juicy, so if you crack one open and it's dried out inside, chuck that, too.
I like to serve oysters right after purchasing them, but if you need to buy them in advance and store them, don't suffocate them in a sealed bag or drown them in water or ice. Store them in the fridge in a dry, open container with a damp towel over top.
When it's time to shuck, safety first: use a towel or glove to protect your hand, and make sure you're using an actual oyster knife, like this one. A paring knife can be very dangerous if it slips, which inevitably happens when you're wiggling the point into a slippery, uneven shell.
In my opinion, the best raw oysters taste like themselves — don't feel the need to disguise them under a lot of sauces. I prefer them raw and untouched, or with a few drops of fresh lemon. But since not everyone likes raw seafood, and I like to be as inclusive as possible, it's great to have a cooked option as well. For this party, I served half raw with lemon, and half poached in their own liquor (the liquid inside the shell) with beurre blanc, fennel fronds, edible flower and salmon roe (go big or go home, right?). When we're outdoors, we'll often throw some on the grill. My favorite poaching recipe is here, and my favorite grilling recipe is here.
When it comes to wine, glassware matters. I use varietal specific glasses whenever I can, and I love having different options for different flavor profiles. These rosé glasses from Riedel, Fortessa, and Libbey are all designed to accentuate the nuances that make rosé king of summer sips.
Serve a few options if you have the guests to drink them, and taste how each one plays off of the oysters differently. Pick favorites as a group — it's a fun way to bring the wine into the conversation.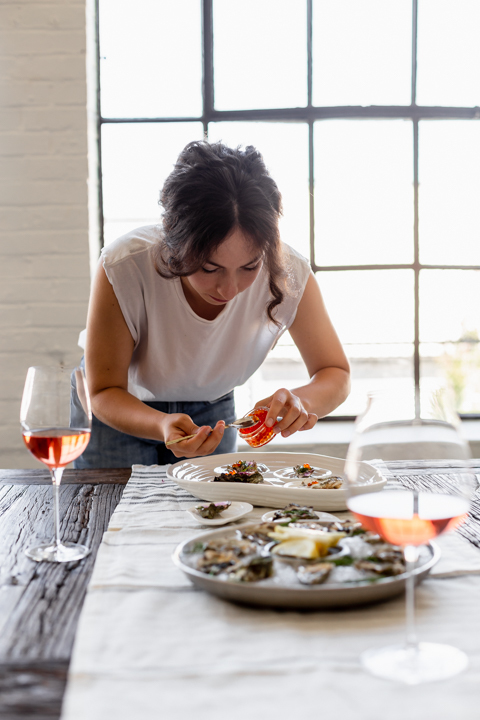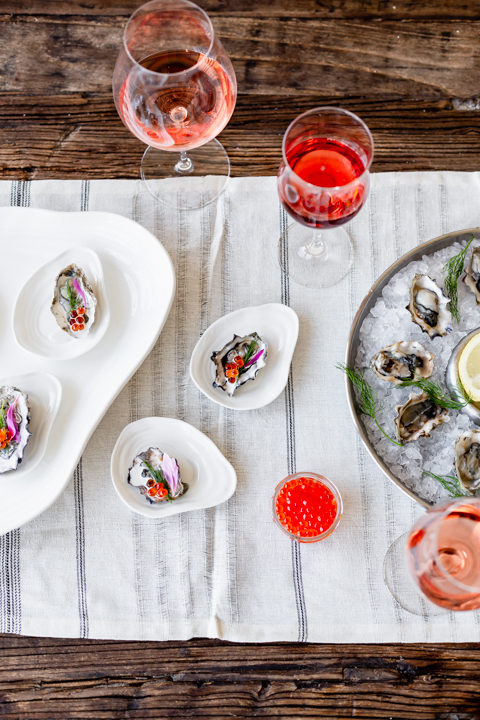 And finally, I can say from experience that the best happy hours are the most casual. Forget the decor, and bring the party outside if you don't feel like tidying. Just sit back and let summer's best, beachiest flavors put you in a true vacation mindset wherever you are.