Host an Easygoing Wine Tasting Party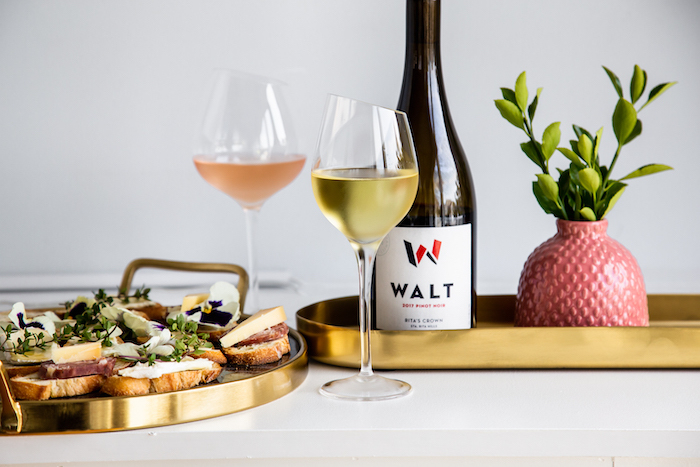 An excuse to gather some friends, a fun addition to a bachelorette or bridal shower, a cocktail hour alternative — a wine tasting is an easy, interactive way to elevate your next get together.
I think people are hesitant to host wine tastings because of the… how do I politely say… snobbery associated with the concept. There's a certain apprehension that you need to be able to distinguish white pepper and lychee from black pepper and asian pear to pull it all off.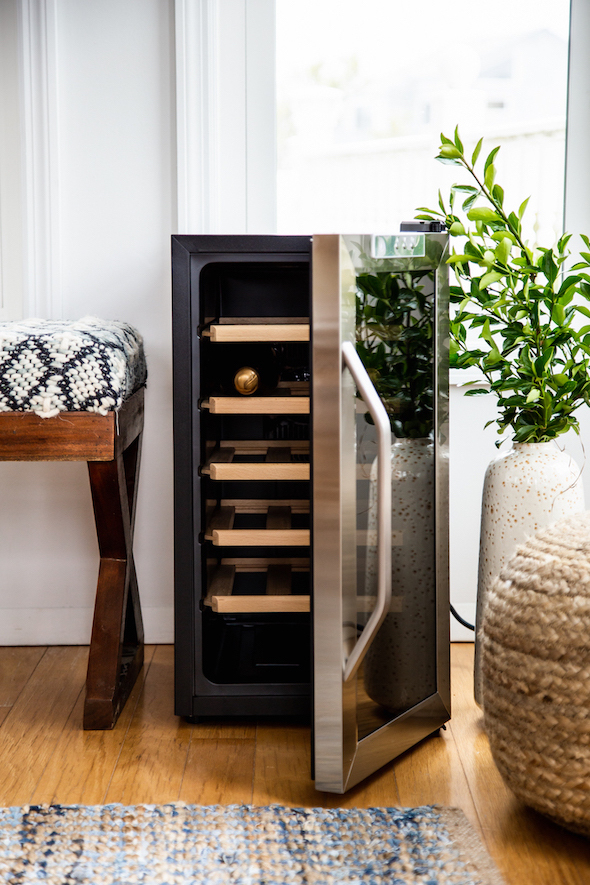 18 Bottle Thermoelectric Stainless Steel Wine Cooler

By Ivation Products

Shop Now
Do you and your friends enjoy drinking wine? Do you like the way different wines taste with different foods? Then you're more than equipped to host the kind of wine tasting I like best — the kind where the goal is to appreciate each other and the wine, not win points for best palate.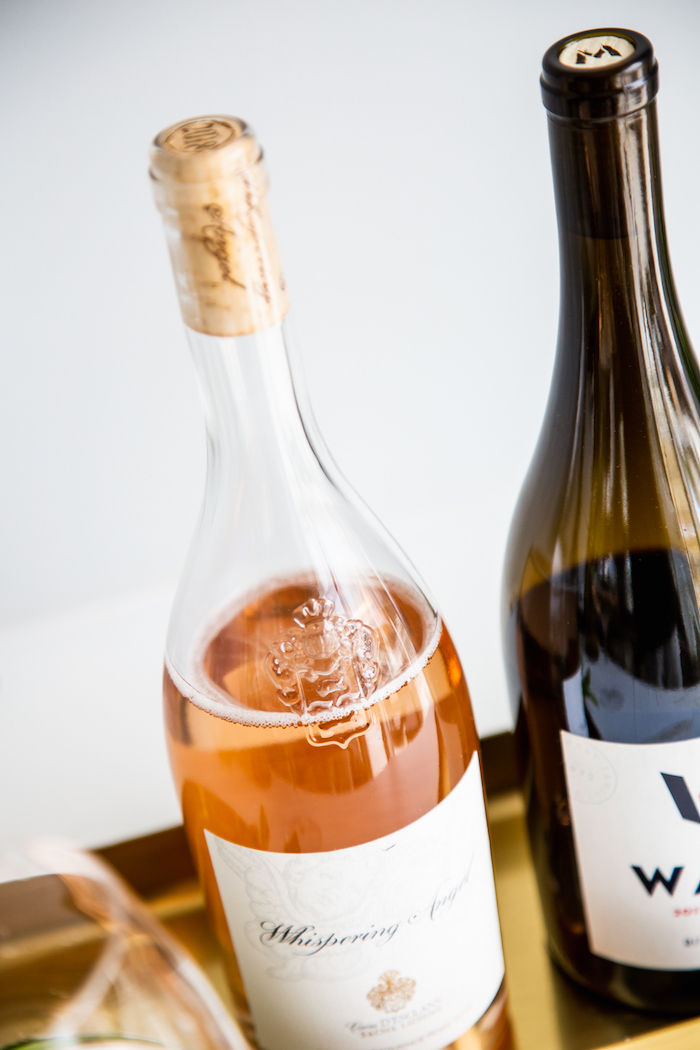 Here's my favorite wine tasting format: invite your friends over, put out the wine glasses and ask each one of them to bring over their favorite bottle of wine. It's a tasting, not a dinner, so have bites in a few flavor categories — sweet, savory, herbaceous, bitter, you get it — to pair up with the wines.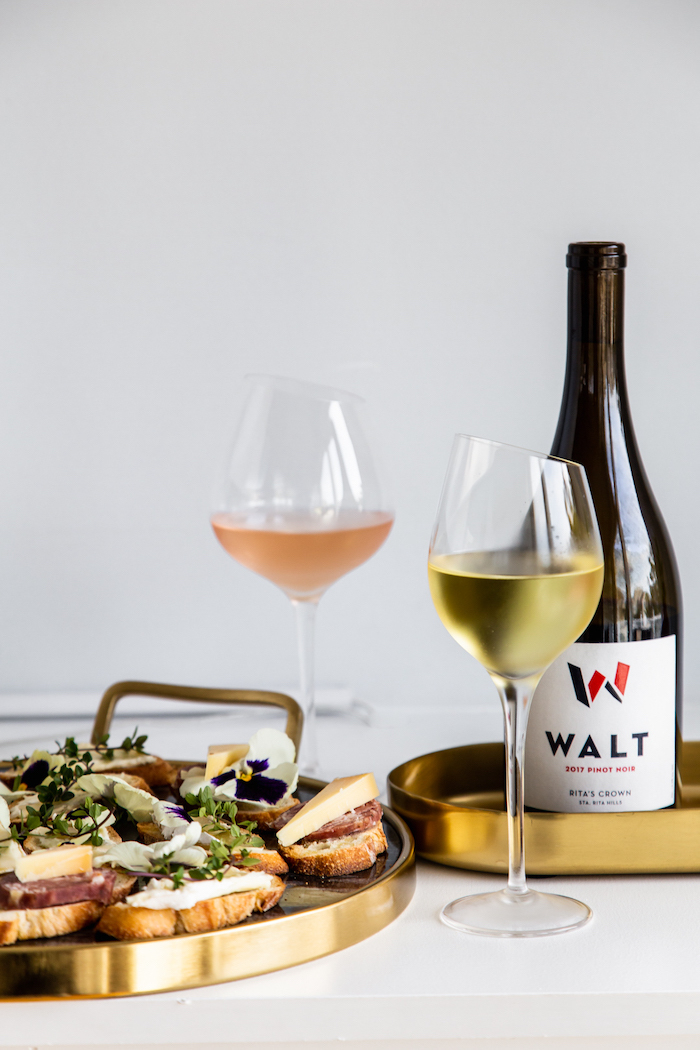 Angled Wine Glasses

By Eva Solo

Shop Now
I find that homemade crostini is good for this, because you can toast the bread and then top it with different cheeses, jams, meats, and herbs very easily.
Pro tip: topping crostini is cheaper than arranging a charcuterie board, because you can make a little bit of goat cheese or salumi go a very long way.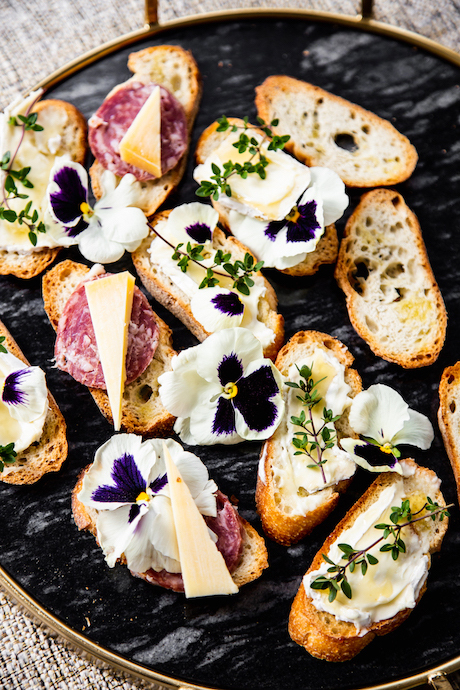 The smaller the bite, the easier it is to taste it against a few varieties of wine — that's the fun part! I like to have everyone chat naturally about what tastes good with what, and a winner or two generally emerges.
Send people home with the recipe (text it or email it to them, no need to be fancy unless you want to be) and the name of the wine that went so well with it. Now everyone has a bang up wine + app pairing to serve at their next party.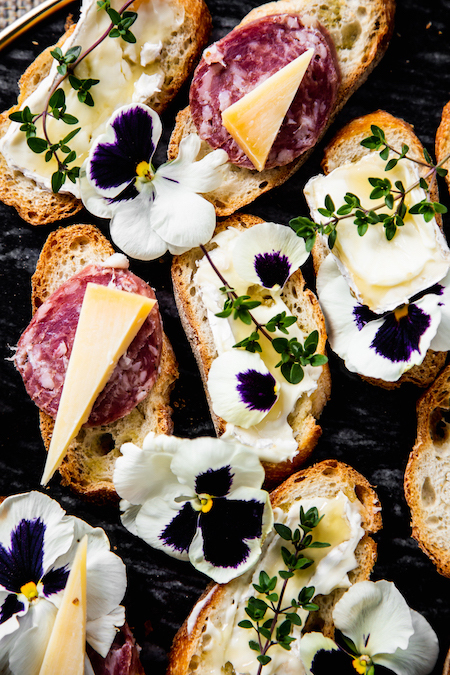 Back when we lived in Portland, we had access to one of my favorite wine regions in the world in the Willamette Valley (if you ever make your way to the PNW, set a day aside for a visit and thank me later). It was there that we first discovered the Coravin wine preservation system during a winery tour, where they were using it to pour out small tastes of expensive bottles without corking them. Yep, that's right — they were pouring from a bottle of wine without ever opening it, meaning it could go right back on the rack without spoiling.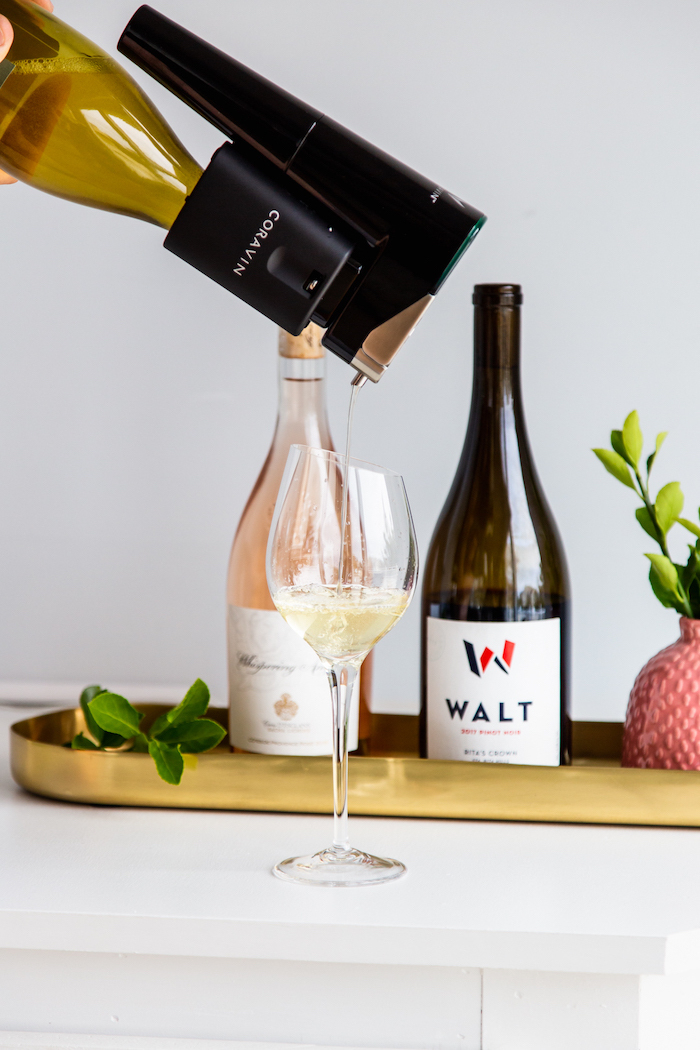 Opening a good bottle of wine usually means committing to finishing the whole thing. As someone who loves a glass of wine with dinner, and just the one glass (especially on weeknights!), that's a problem. Same goes for wine tastings — if you want to try six wines between six people, every person would need to drink a whole bottle before the night is over, or else waste a lot of high quality wine. With the Coravin, you can drink as much or as little as you want without having to worry about spoiling the rest.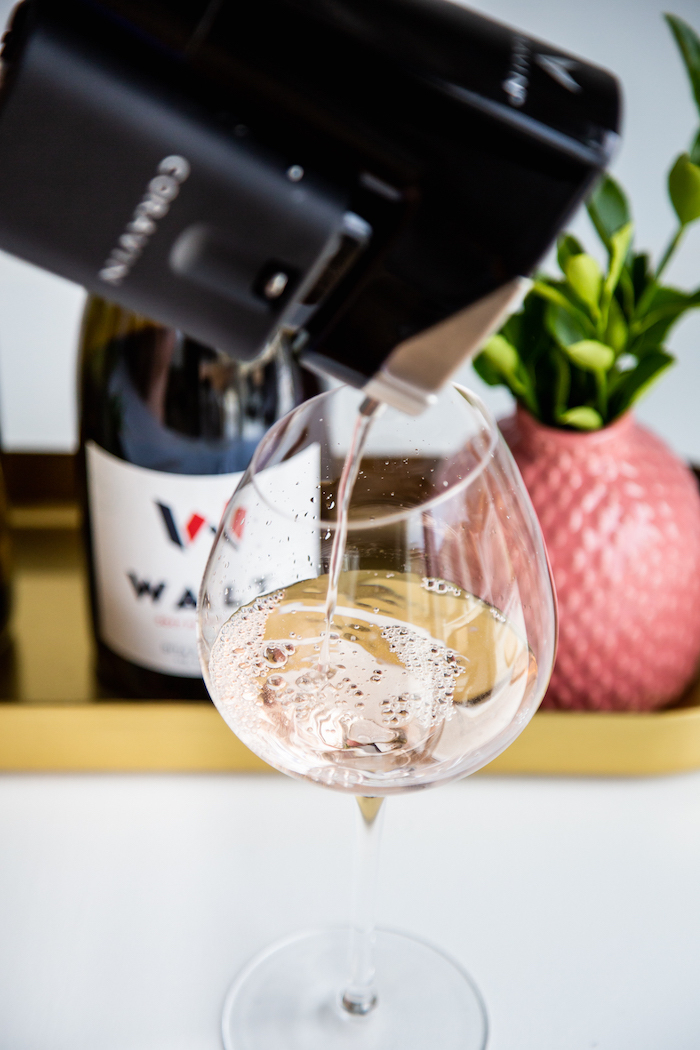 So how does it work? When you attach this appliance to the top of your wine bottle, a thin, hollow needle is inserted through the cork to extract the wine. The bottle is then pressurized with argon, an inert gas that's in the air we breathe. Once the bottle has been pressurized, the wine flows through the needle and pours into your glass.
Model Eleven Wine Preservation System

By Coravin

Shop Now
Once your wine is poured, the needle is removed, and the cork reseals itself. It works best with natural cork closures, and you can't use it on champagne or screw cap wines. But for any cork-sealed wine, it will allow you to draw out single servings and then enjoy the rest days, weeks, or months later.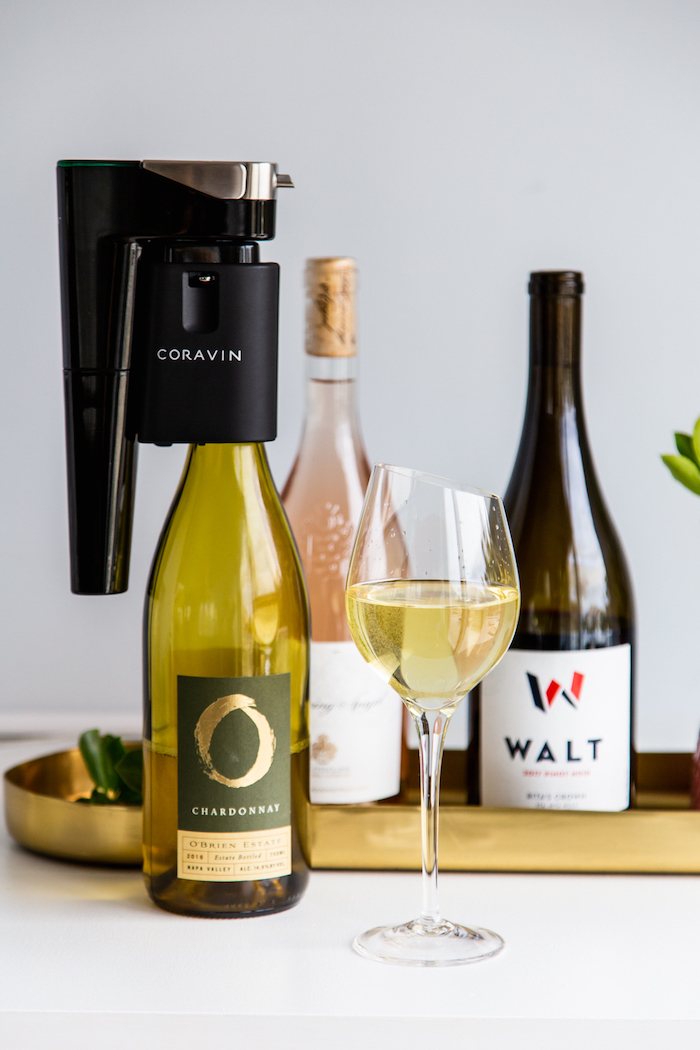 If you have the Coravin at your party, everyone can bring home the remaining wine, and you're not left guiltily sipping half empty, half spoiled bottles for the next few days until you finally pour them down the drain. Better yet, let people vote on the best bottle, and whoever brought it gets to take home all!