Hong Kong Style Claypot Rice Bowl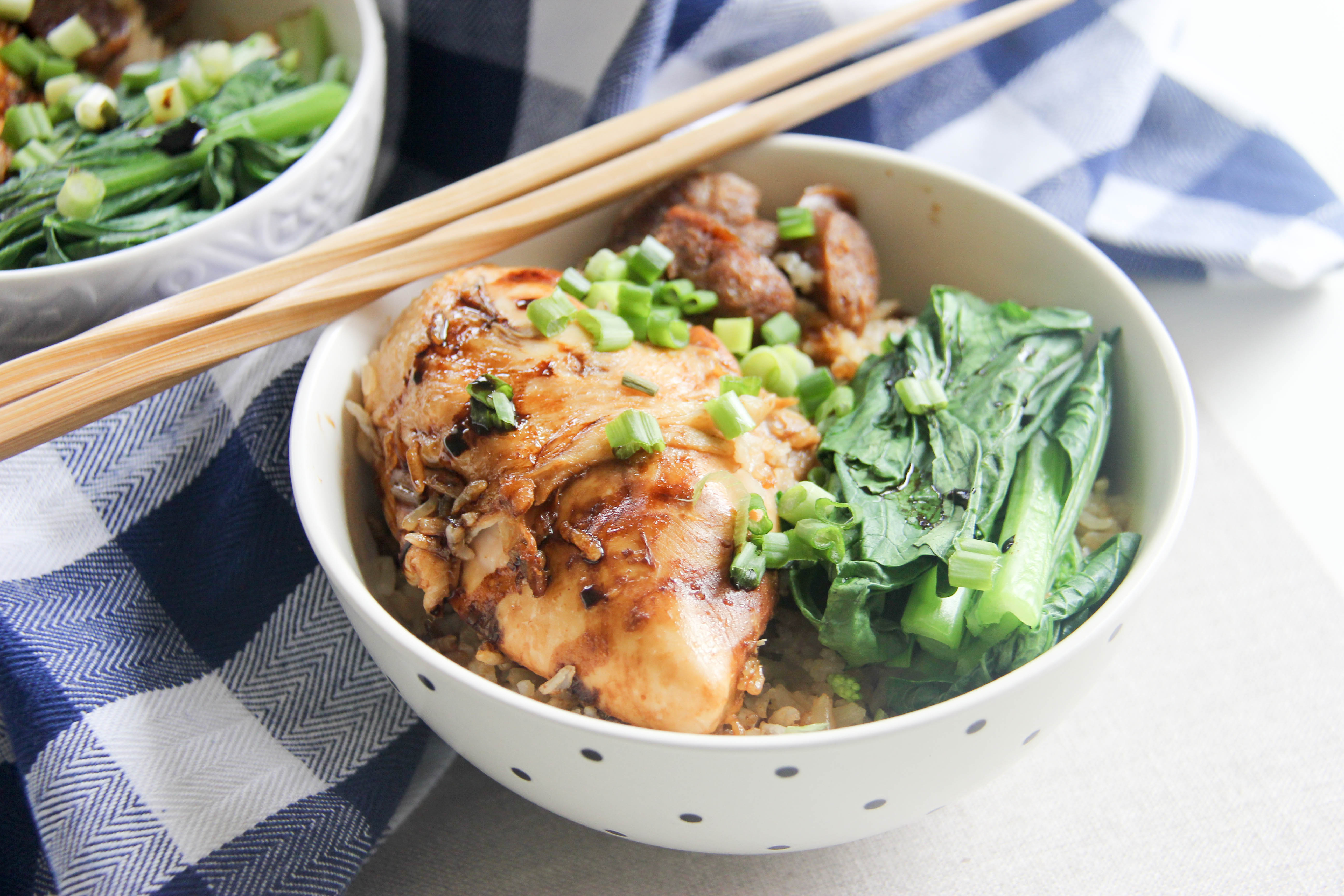 One of the things I love about traveling is trying food that the locals eat. We went to Hong Kong a few times since we have relatives there, so eating at local eateries was not an issue. Hong Kong definitely offers a wide range of choices, from street vendors to Michelin-starred restaurants.
Our last trip to Hong Kong was in the Winter, which felt like Summer in San Francisco with a light breeze and no jacket required (for me). It's the best time to visit Hong Kong and everyone seemed to be in a better mood. I was able to eat clay pot rice without sweating. Clay pots in Hong Kong are traditionally slow-cooked over charcoal stoves until the rice is piping hot so it has a crunchy crust at the bottom when it's done cooking.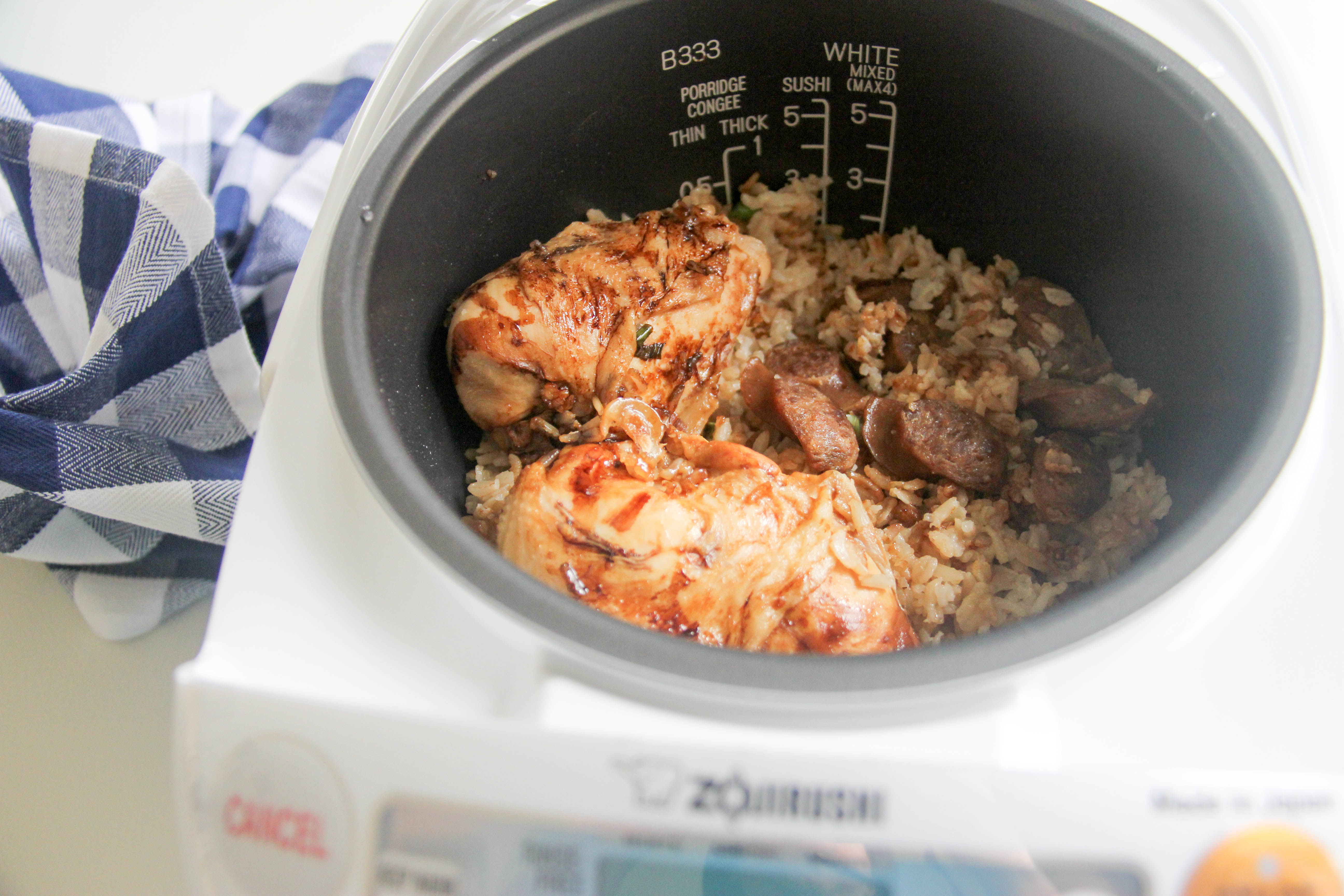 The top filling comes in many combinations of ingredients. Salted fish, pork belly, chicken fish, liver sausage, eel, frog, even lobster and black truffle, they have them all. I'm sharing a simple clay pot recipe, cooked in a rice cooker, and using chicken and Chinese sausage (lap cheong) as a base. This base is known as the classic clay pot option. Lap cheong (ËÖäËdž) is a dried, hard sausage usually made from pork, a high content of fat, and soy sauce. It has a sweet and a super light spicy taste that you can hardly note. They are generally available in Asian supermarkets and come in a vacuum-packaged form.
If you're new to Asian cooking or looking for a quick and easy dinner, you have to try this one.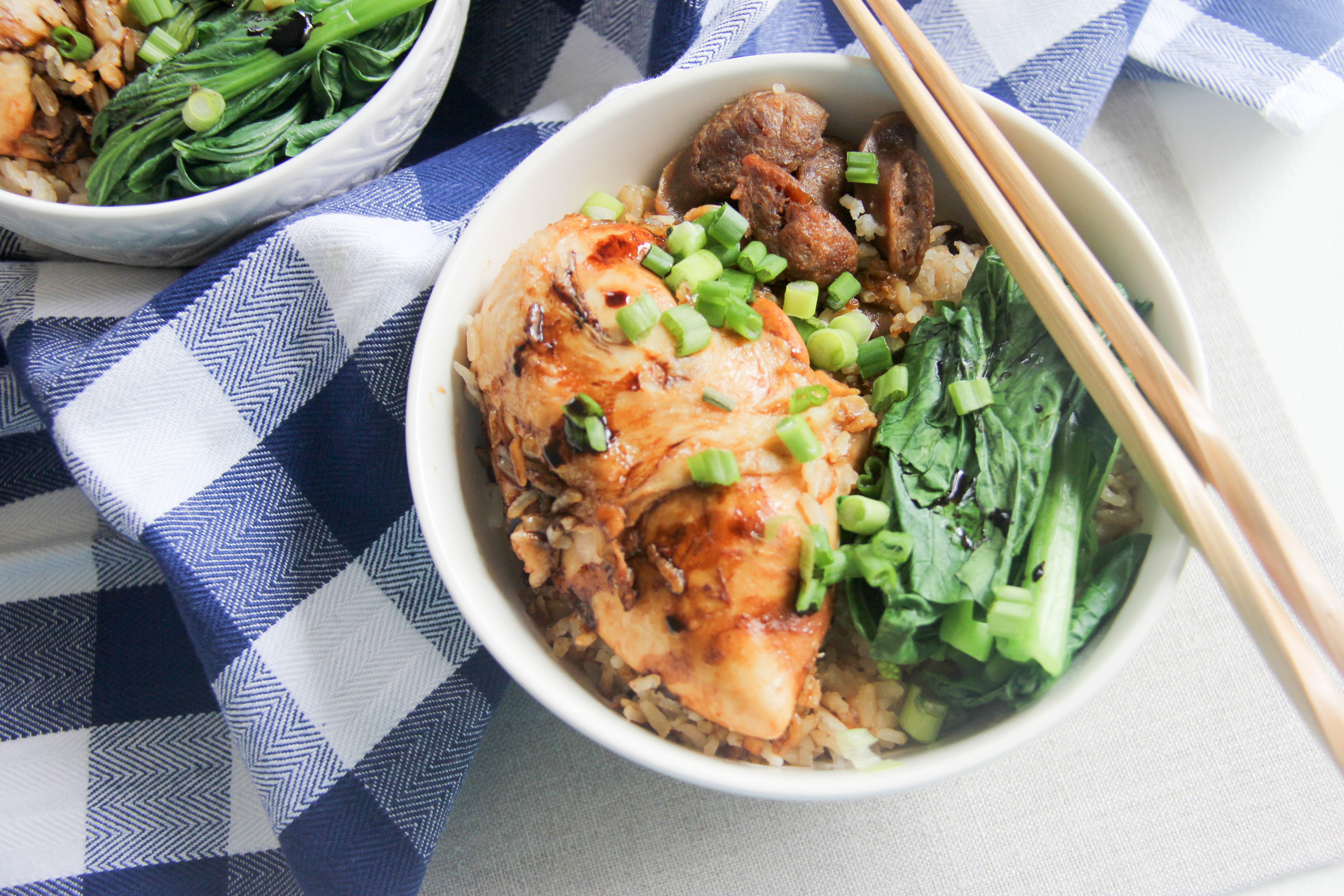 Hong Kong Style Claypot Rice Bowl Recipe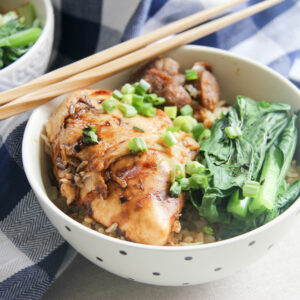 INGREDIENTS
For the Chicken:
1 lb chicken breast or thigh
3 tsp shaoxing wine
1 tsp sesame oil
1/2 tsp soy sauce
1 tbs oyster sauce
½ tsp ground white pepper
For the Sauce:

2 tbs oyster sauce
1 tbs dark soy sauce
1 tbs light soy sauce
2 tsp sesame oil
2 ounces/ 56 grams dried Chinese sausage (Lap Cheong), sliced
1 cup long grain rice
1 cup water
1 scallion, chopped for garnish
INSTRUCTIONS
Marinate the chicken for 30 minutes.
In the rice cooker, add the rice and water. Place chicken and sausage on top. Discard the marinade from chicken. Cook according to the manufacturer's instructions.
Once the rice is cooked, pour in the drizzling mixed sauce.
Mix the rice together to incorporate all the ingredients and sauce thoroughly with the rice, and add green onions on top.