Homemade Vanilla Bean Frozen Yogurt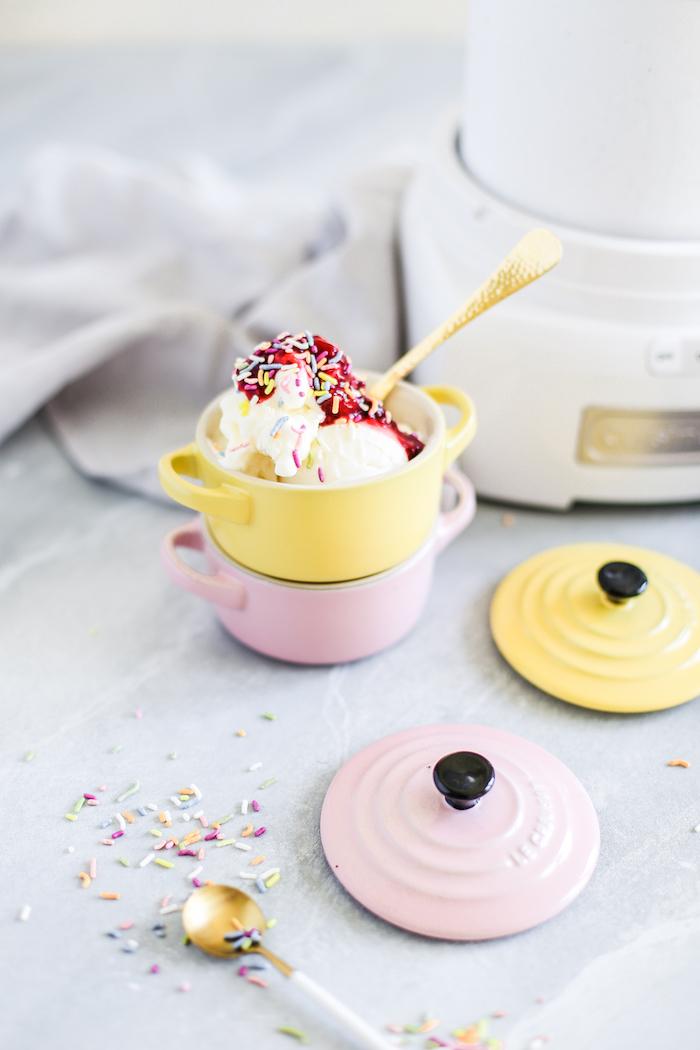 What is your go to dessert? I'm talking that 'Crap, there goes my healthy day' kind of dessert? We all have one… I've got it pretty bad when it comes to any kind of chocolate and ice cream combination. Like, real bad.
Since the start of the New Year I have been trying to curb my whole 'all or nothing' mentality when it comes to sweets. There are seriously hundreds of healthy alternative recipes out there in the Pinterest-sphere and I feel like I should be a little bit more open to them! Girlfriend, I'm not saying it's easy by any means but I think we can do it together!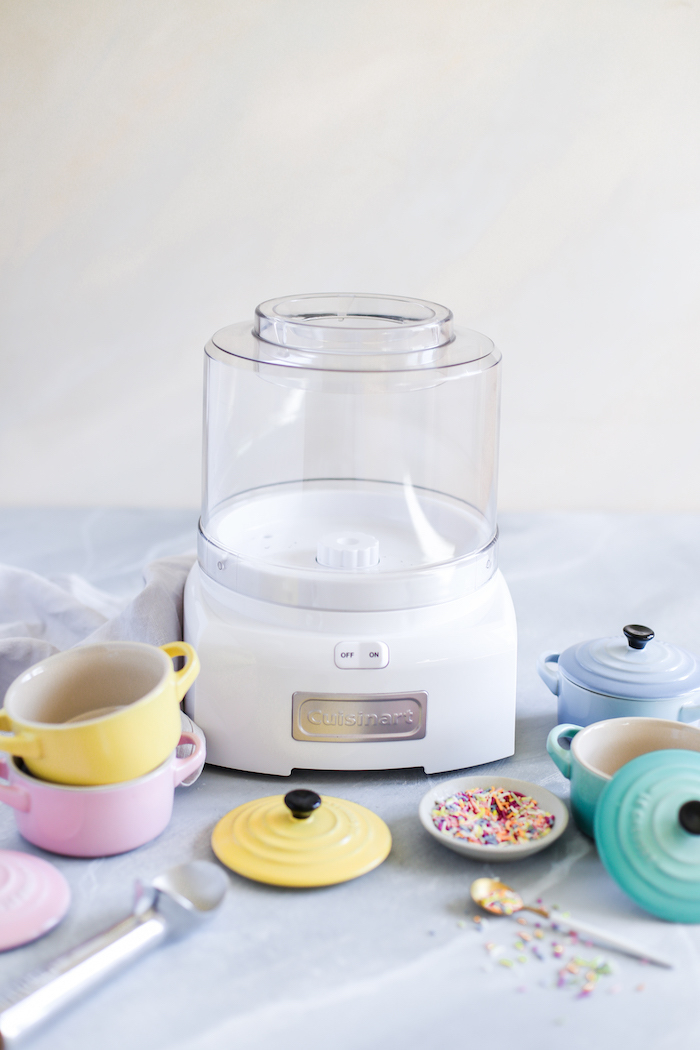 Considering ice cream is my all time favorite dessert, I decided to give my Cuisinart Ice Cream Maker an up front and center spot in my pantry during my reorganization. I did a huge New Years purge and tried my best to have Marie Kondo in my head the whole time. You can most certainly bet that ice cream brings me a TON of joy.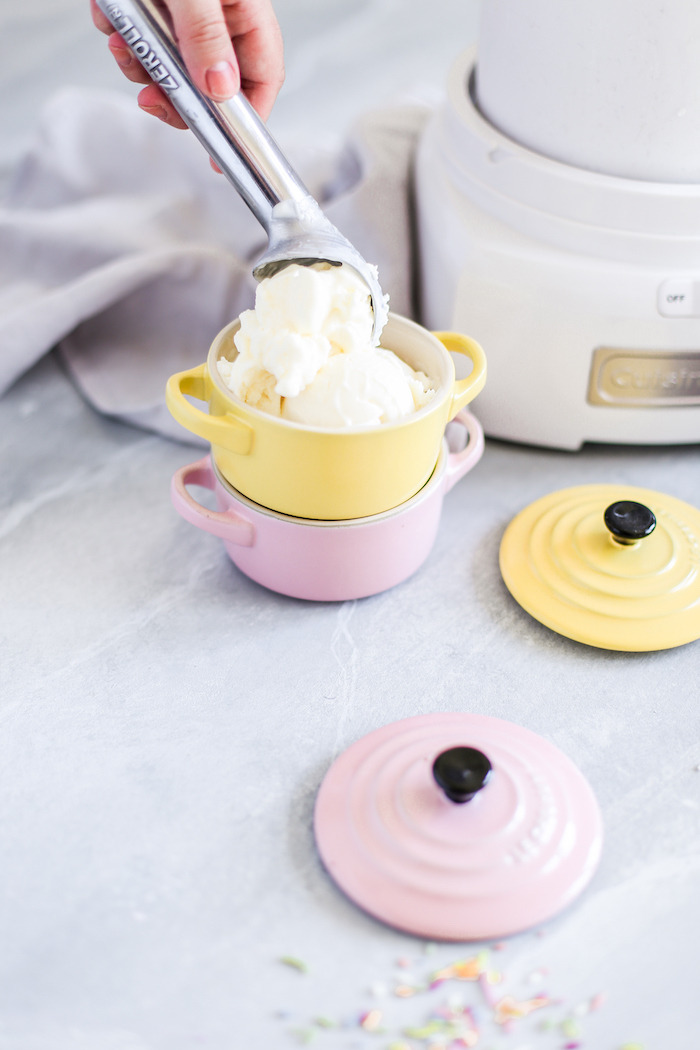 I tested out a few different types of ice cream alternatives and a recipe made with yogurt was for sure my favorite! If you've never made homemade ice cream or fro yo before at home, I think you will find it surprisingly easy! If you have children, this is such a fun cooking activity to get them involved. There is nothing like the quick gratification of watching a recipe come to life after just a few minutes in the ice cream machine. Picking and choosing mix ins and toppings is my favorite part. It's basically like bringing Cold Stone in your kitchen!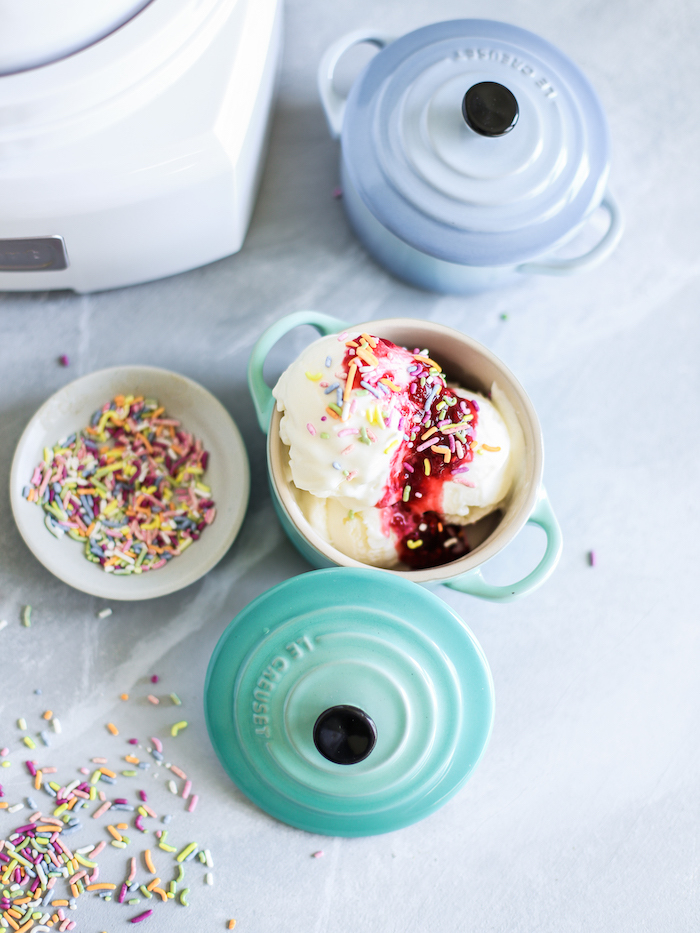 When I'm mixing up homemade ice cream I find it super convenient to have an extra freezer bowl. This way you can make two different flavors at one time! I keep mine right in the freezer for storage so I can always have ice cream at the ready. The ice cream is ready after a cycle in the ice cream maker but if you want the consistency firmer just pop it in a freezer safe dish and chill for a few hours.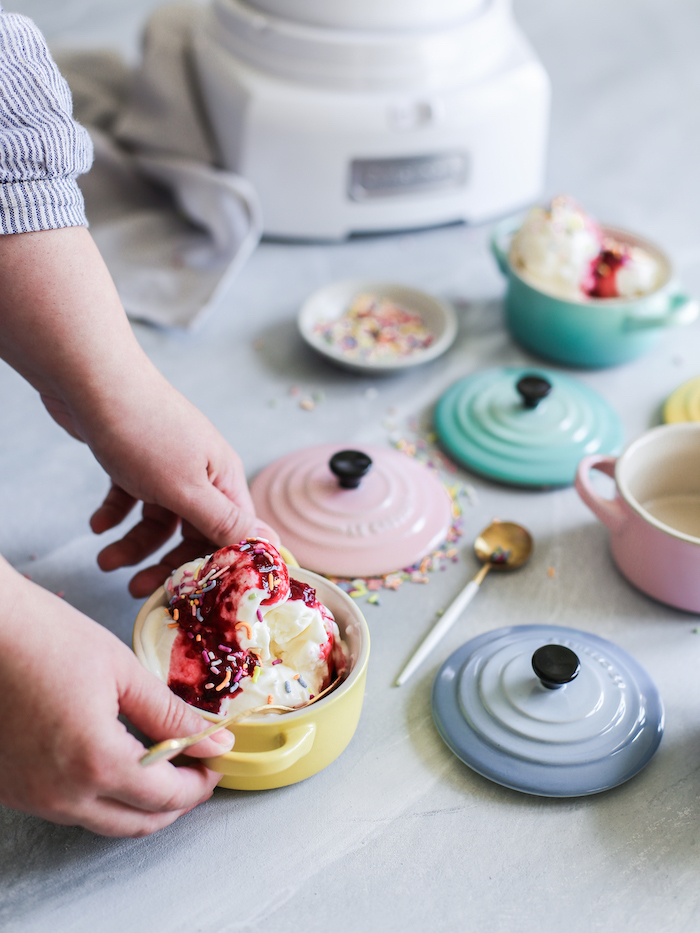 Since we are keeping it on the healthier and lighter side today I whipped up a couple of different berry drizzles. You can honestly pick and choose whatever toppings you love but I find these to be so refreshing and tasty!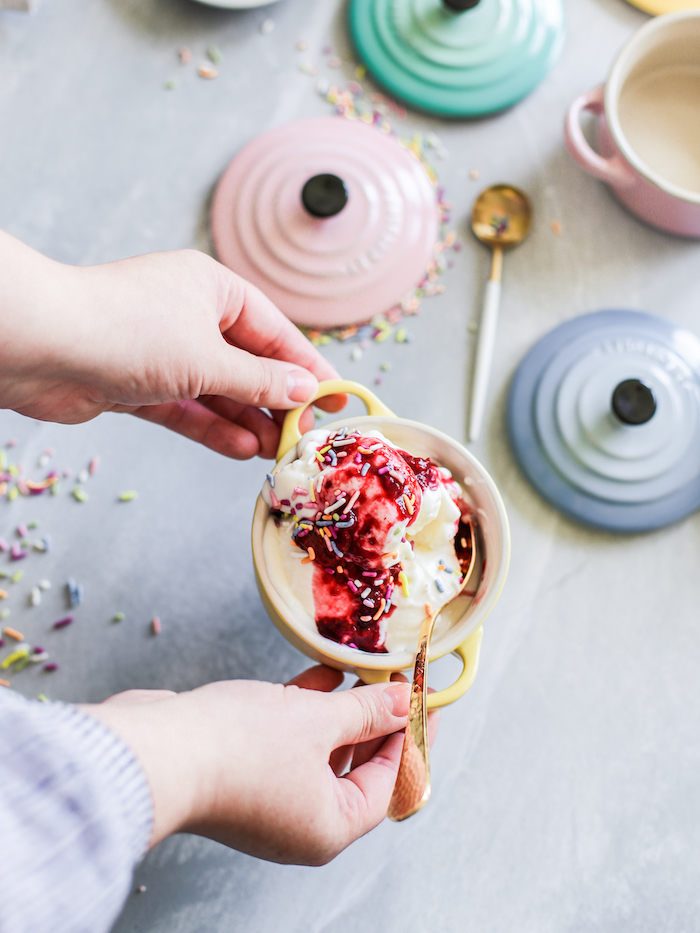 Vanilla Bean Frozen Yogurt with Fresh Fruit Puree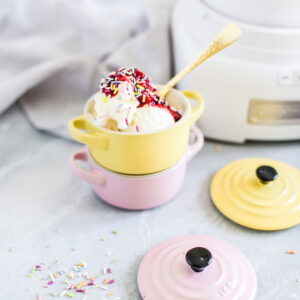 INGREDIENTS
For the Frozen Yogurt:
3 Cups of plain yogurt
1/3 Cup of heavy cream or milk
1-2-1 Cup of honey or sweetener of choice (I like honey or agave!)
1 Vanilla bean pod, scraped
For the Fruit Puree:

2 Cups of your favorite berries, mashed

3-4 Tablespoons of honey or agave

Juice and zest of half a lemon
INSTRUCTIONS
For the Frozen Yogurt:
*Be sure to freeze your freezer bowl for 12+ hours before making frozen yogurt
In a large bowl whisk together plain yogurt, heavy cream, honey and vanilla bean pod until smooth and creamy.
Turn ice cream maker on and begin to churn. Churn until frozen yogurt has reached a soft serve consistency (about 15 minutes).
At this point you can eat the frozen yogurt as is, or transfer to a freezer safe container and chill for 4-5 hours or overnight.
For the Fruit Puree:

Mash berries together and combine in a saucepan with honey, lemon zest and juice.
Heat on medium heat for 5-6 minutes or until mixture has slightly thickened.
Transfer into a mason jar and chill until serving.