Homemade Edible Jewelry Is the Winter Kids' Activity You Need to Try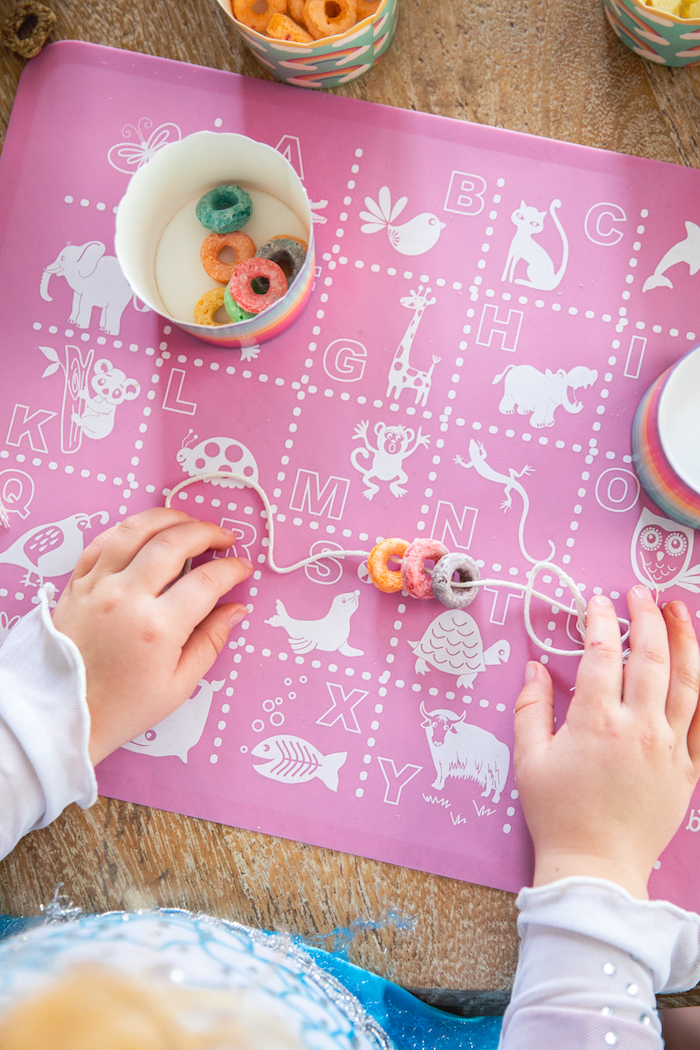 Do you remember the stretchy candy necklaces from childhood? Such a fashion statement, but they didn't really taste that great and man they hurt when you inevitably let the elastic snap back onto your skin.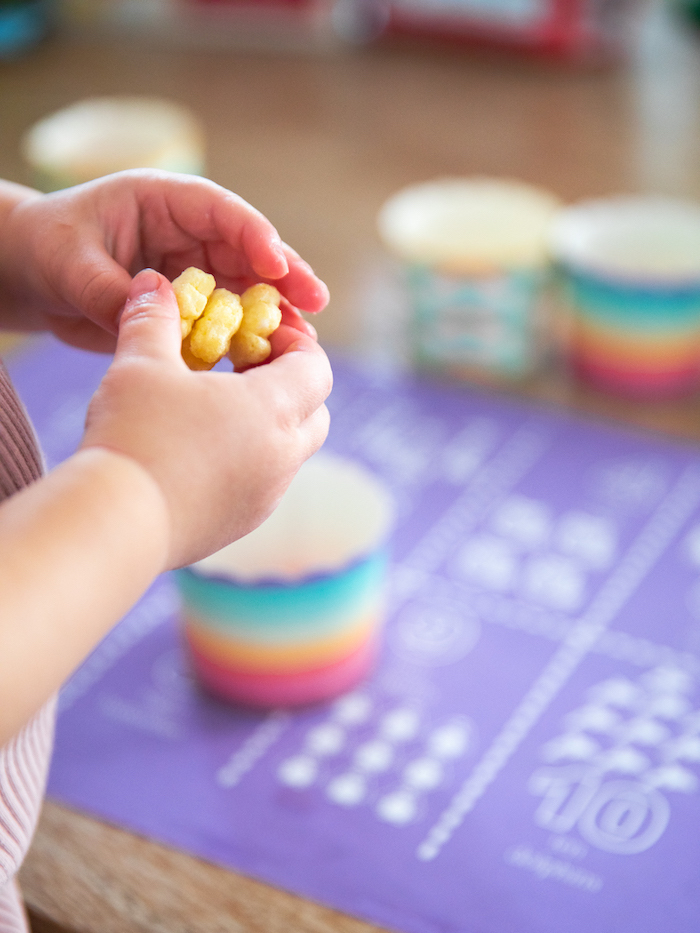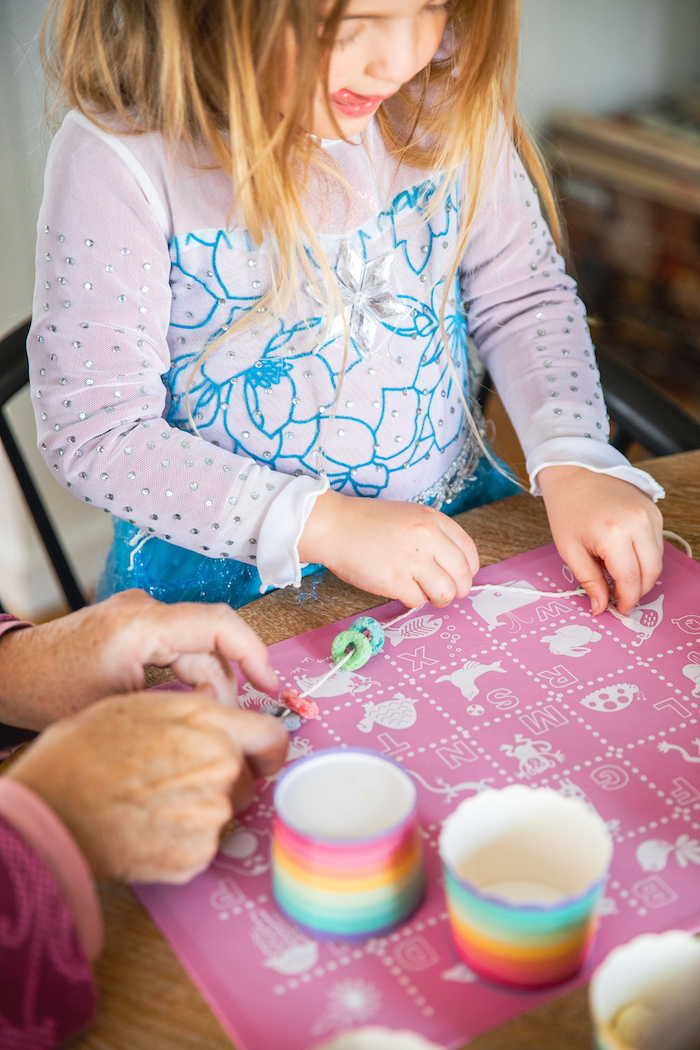 Didn't matter though, did it? There's just something too fun about edible fashion. Why don't we make these with better tasting candy and… for adults?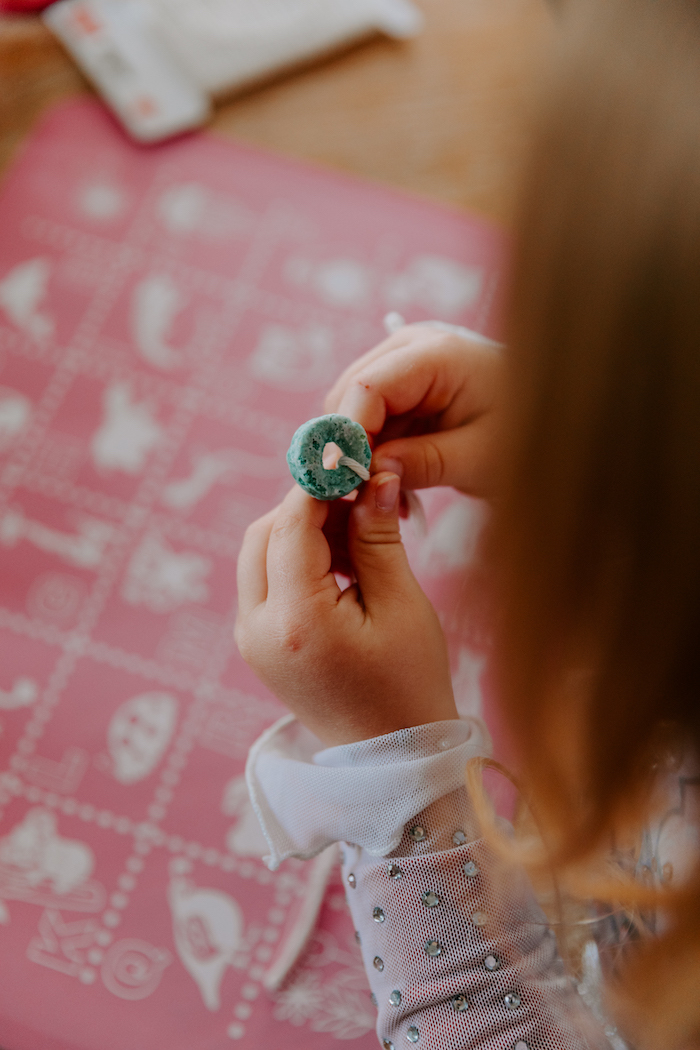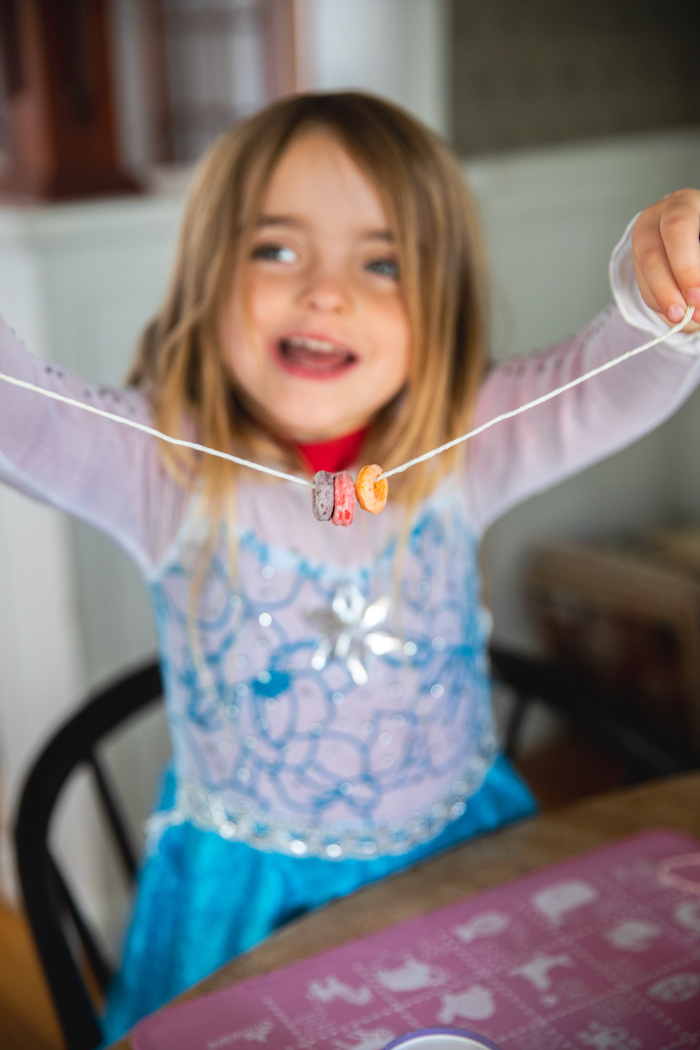 This year has been pretty hard on us parents and our kids — everyone really. I feel like my level of exhaustion has reached new heights, and it's been hard to feel inspired to play in new and fun ways with my kids.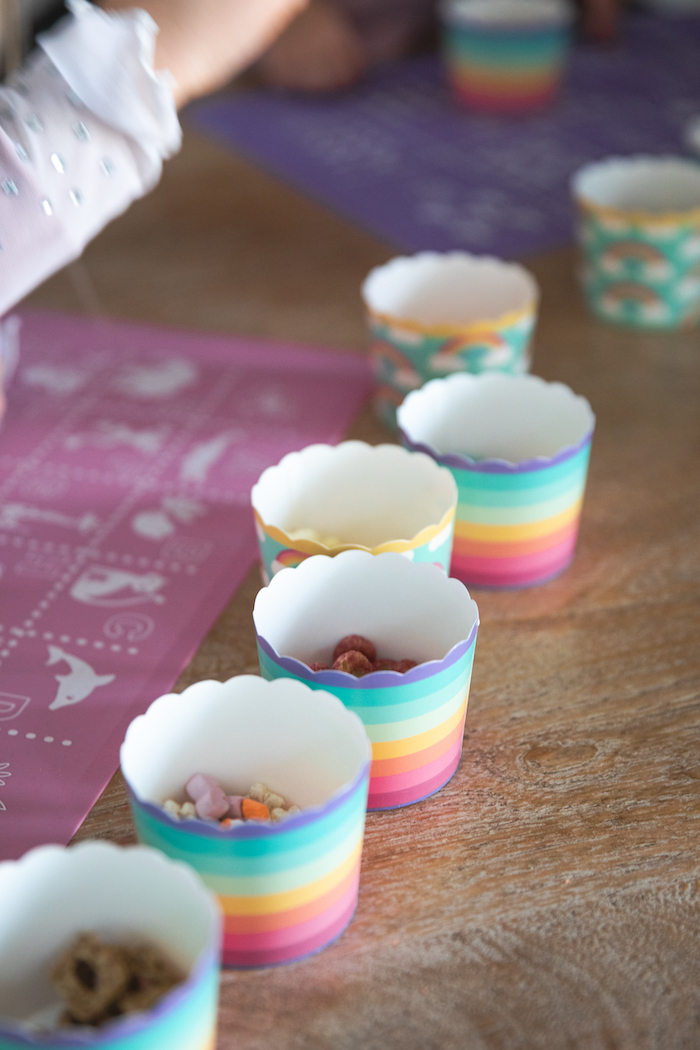 Rainbow Ombre Large Paper Baking Cups/50Pk

By Sophisitiplate

Shop Now
But I don't want that to be the case, so I've been trying to think of fun ways to keep my young kids engaged. I wanted to create an activity for my toddlers to work on pattern making, counting, and just an overall fun sensory activity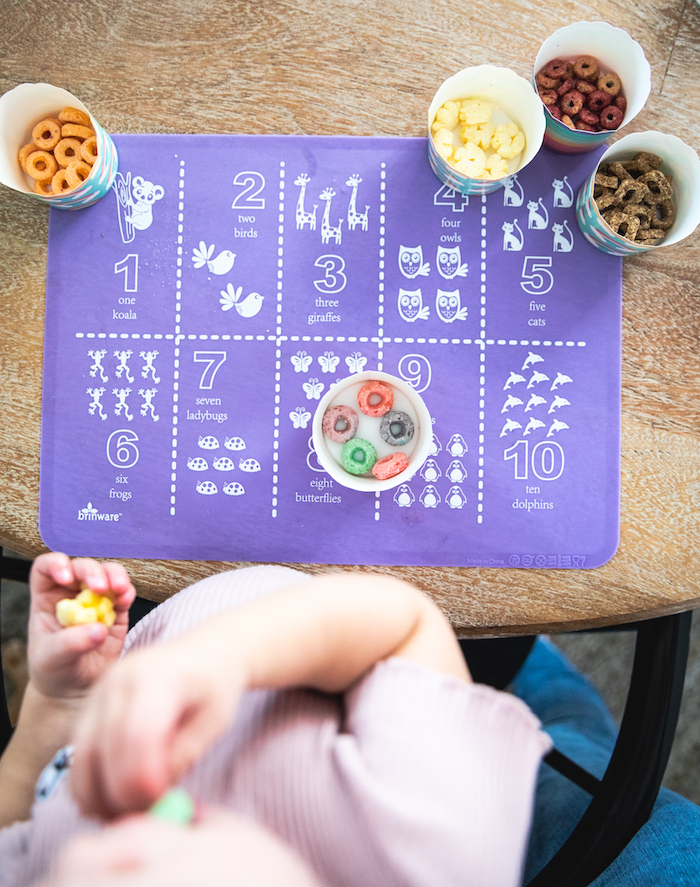 So I thought, wouldn't it be fun to recreate that childhood favorite. Plus, the finished jewelry makes a great car snack. It will keep the kids' distracted without the threat of a whole container of cereal flying out everywhere!
ABC & 123 Pink/Purple Placemat Set

By Brinware

Shop Now
I opted to use cereal in place of candy because it's easier to work with, and it's a slightly easier to keep the focus on the activity rather than the yum-factor (I know candy can be a battle in some households). When I was gathering material for this project, I walked around the grocery store to find any round foods that could work.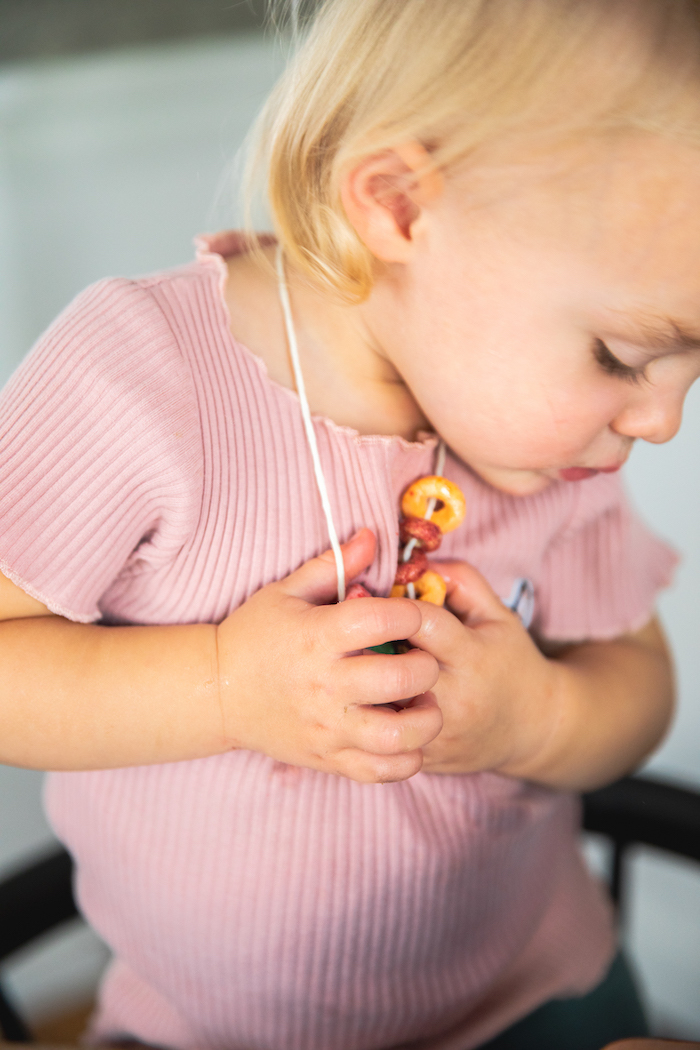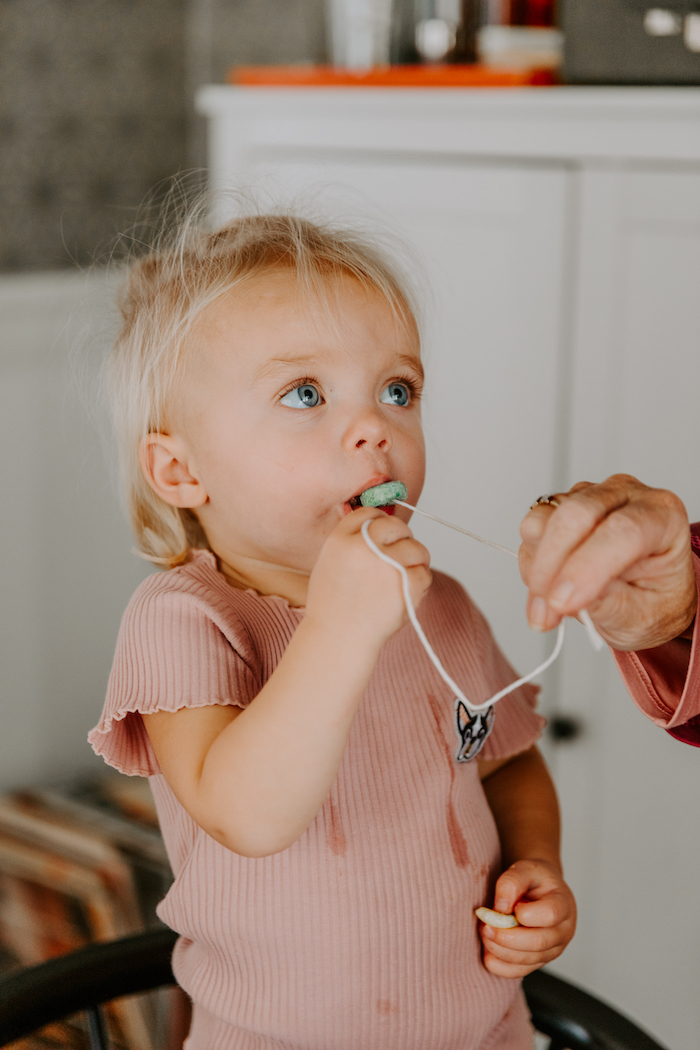 Honestly the exploration could be a fun activity in and of itself for keeping kids entertained while food shopping. After I conducted my research, it became very apparent that the best food for this, was as I figured, cereal.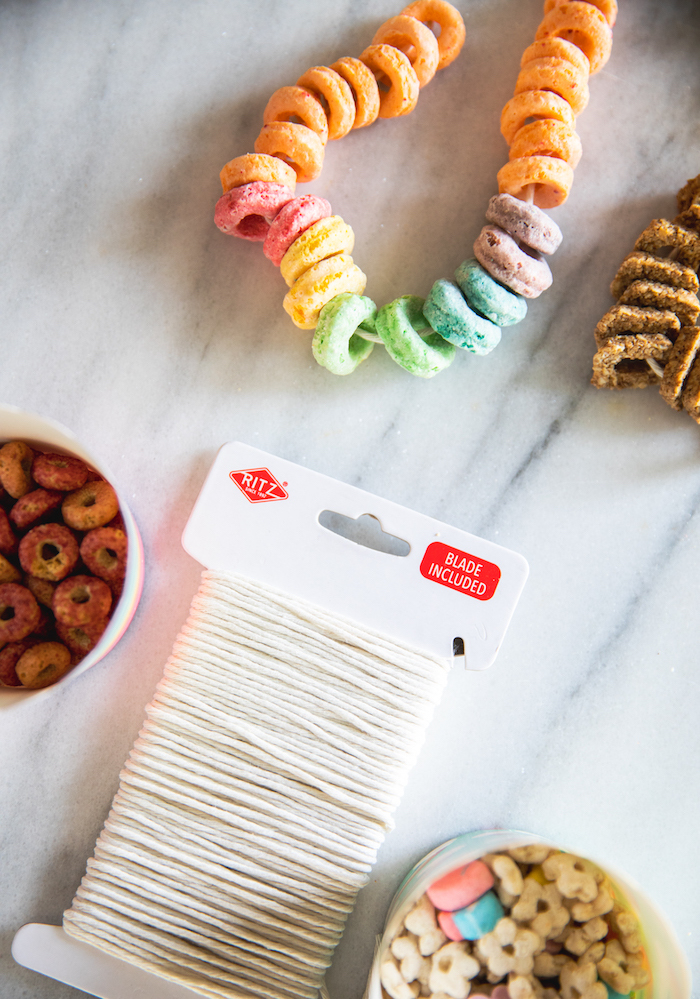 Multi-Purpose Kitchen Twine

By RITZ

Shop Now
There are so many colorful looped options that are sturdy enough to hold up to handling and wear, plus I was very pleased to find the Jumbo Snax by Kellogg's. They are extra-large loops of cereal classics like "Froot Loops" and "pple Jax" and even a few new options. This size is perfect for classic kitchen twine and little fingers.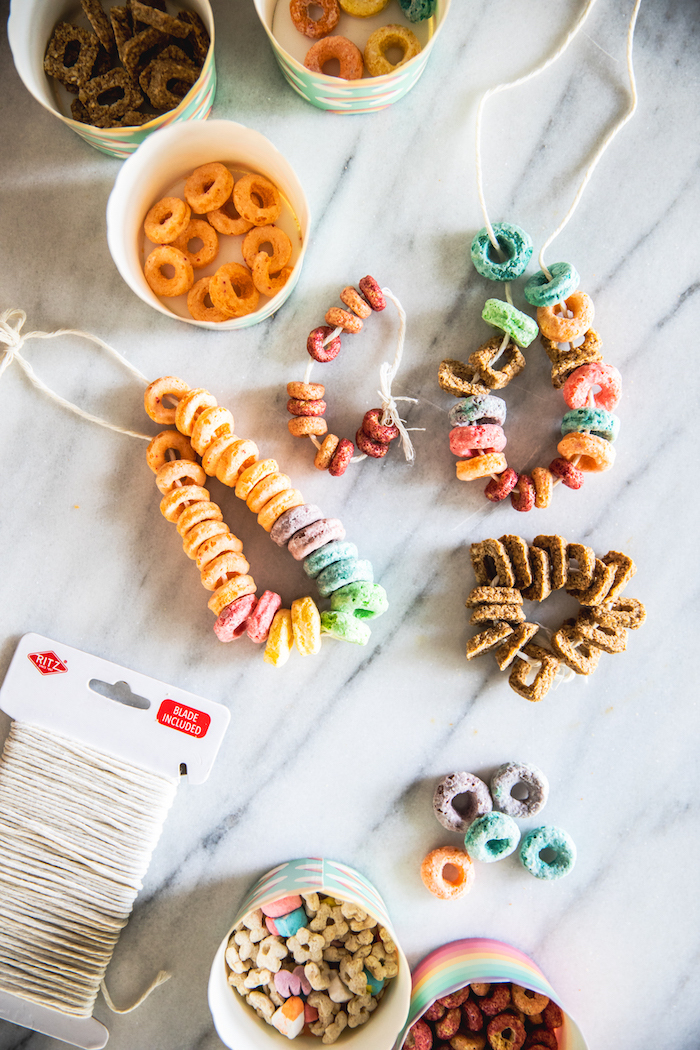 We had so much fun eating and stringing jewelry, we will definitely be doing this again soon!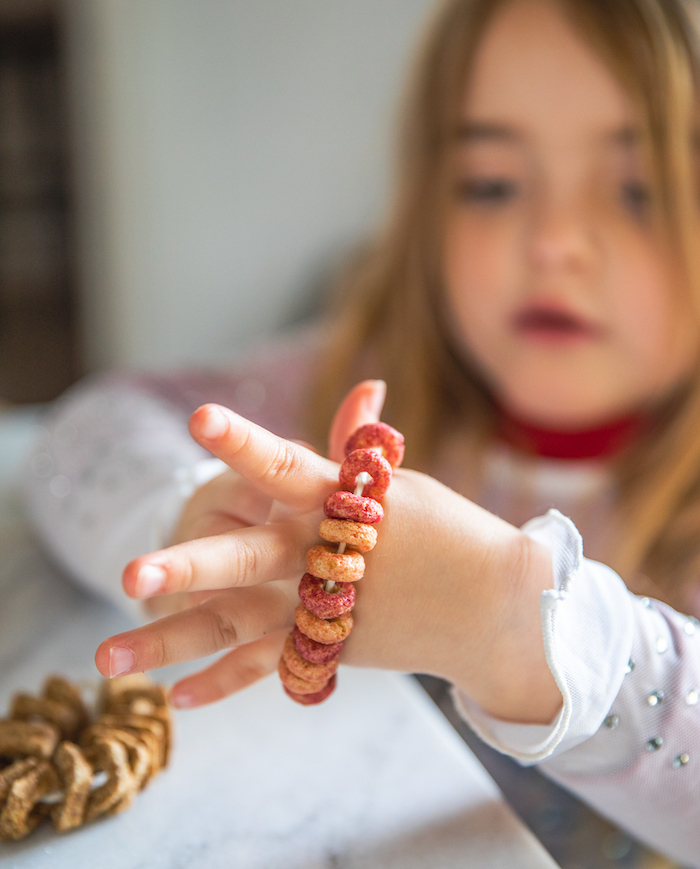 Kids Activity: Edible Jewelry
Enjoy a fun and easy activity with your young ones to work on counting and patterns!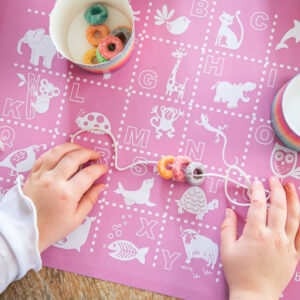 Ingredients
Kitchen Twine or waxed string

Large looped cereal – we found the Kellogg's brand Jumbo Snax and it worked great!

A silicone placemat

Small bowls
Instructions
Set out a silicone mat for each participating child (and adult!). This will be their work space, and will keep any rogue cereal from rolling off the table.

Place a small paper bowl with each different cereal variety at every station. We found 6 different cereals to play with, but if you just wanted say, Froot Loops, I recommend having the kids help sort the colors individually into each bowl.

Place either extra-long pre-cut strings, or an individual spool at each station for the kids. Depending on age, offer direction by making a few examples of different patterns or number of pieces on each.

Let them play! Offer words of encouragement and affirmation and have fun munching, counting, styling and playing. Tie them off in a big bow and enjoy!