You Need to Make Family Game Night a Tradition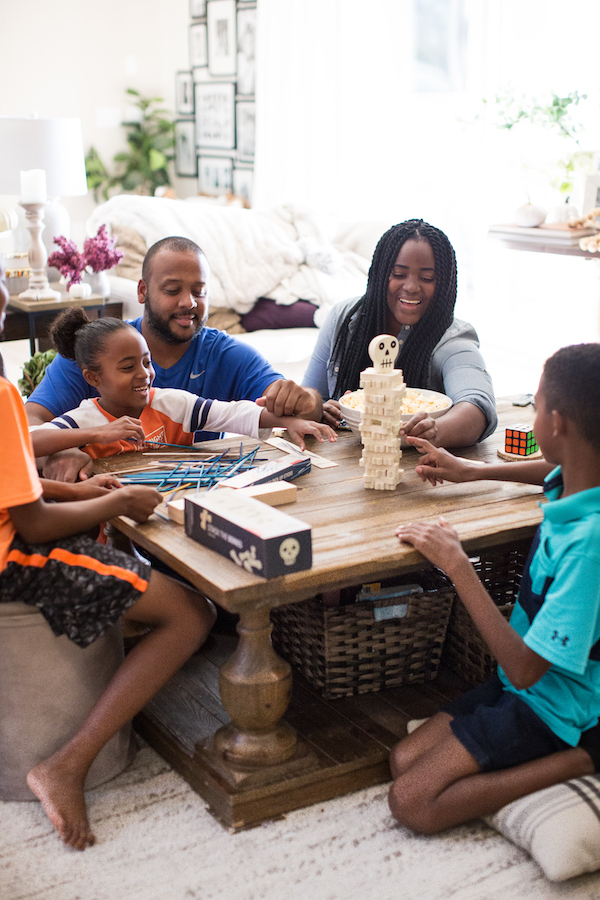 Family game night is one of our favorite nights! Whenever we can, we crowd around our family room coffee table and get out our stash of games we've collected throughout the years. It's a great way for us to bond, get off of our electronics and spend some time together.
I've also noticed with family game night, there is always an opportunity to teach. Sometimes being a good sport comes up or even how to handle conflict when someone thinks another person is cheating. But overall, we really just enjoy the conversation and the suspense of seeing who will be the winner!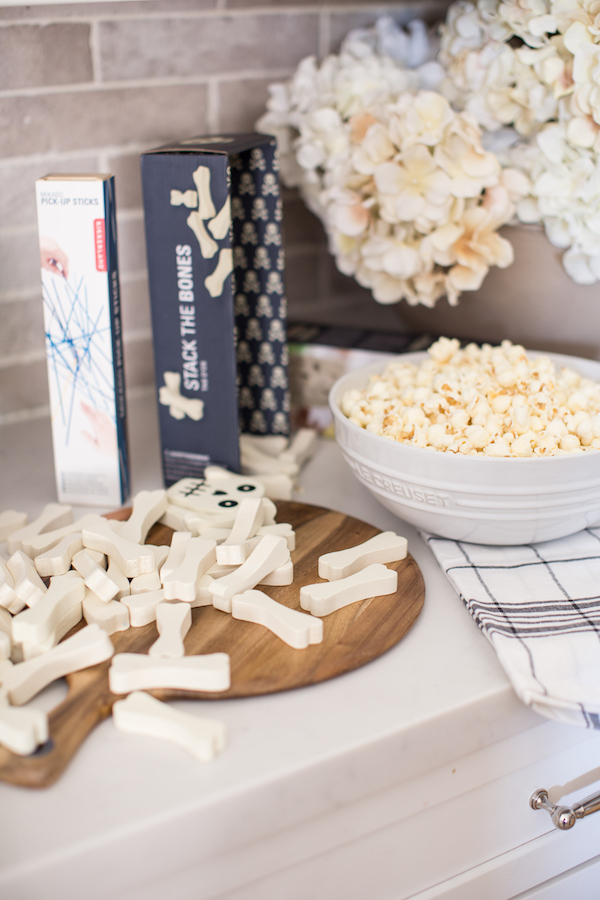 Before family game night I like to put out a few snack for us to munch on. I keep everything in the kitchen on our landing area so that everyone has access to it. I've seen so many split drinks when the kids or us adults get excited, that I learned to just keep things separate! Ha! Pizza, and popcorn are our usually go to's for this night! It's easy and simple and keeps those bellies full!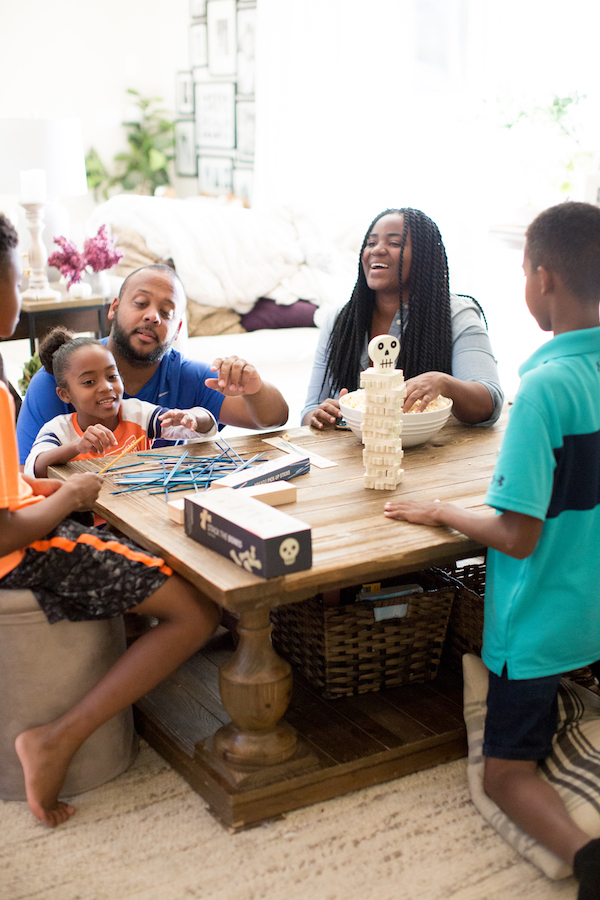 Around the coffee table I usually pull up a few extra pillows and even ottomans like this one from Kvell that not only holds stuff like blankets but also acts as an extra seat! That way everyone has a spot and can sit comfortably!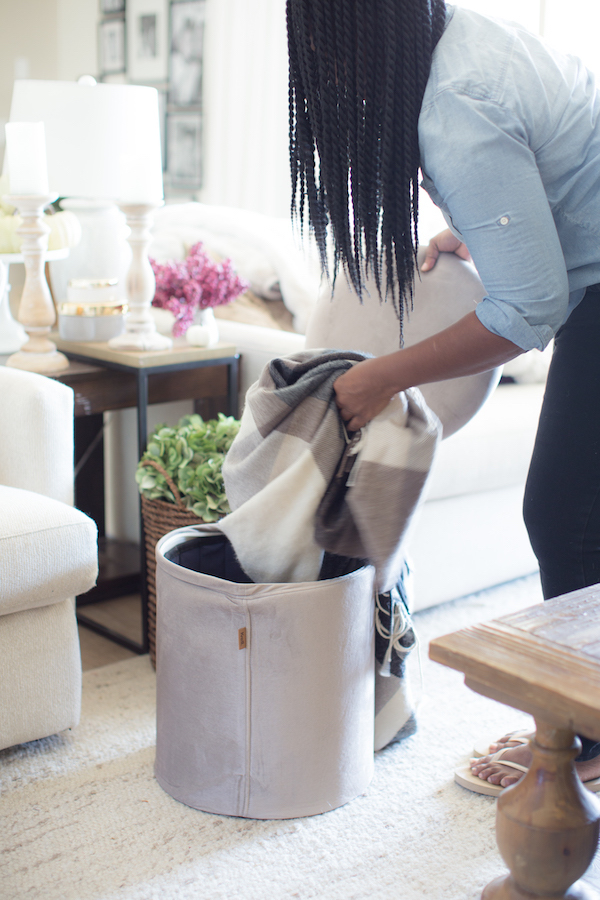 We also like to mix things up by playing new games and classic games like Stack the Bones (aka Jenga) and Pick up Sticks. With smaller games like this we usually have two games going at the same time and then switch things off! It's important to have games the kids will love so you can never go wrong with classics!