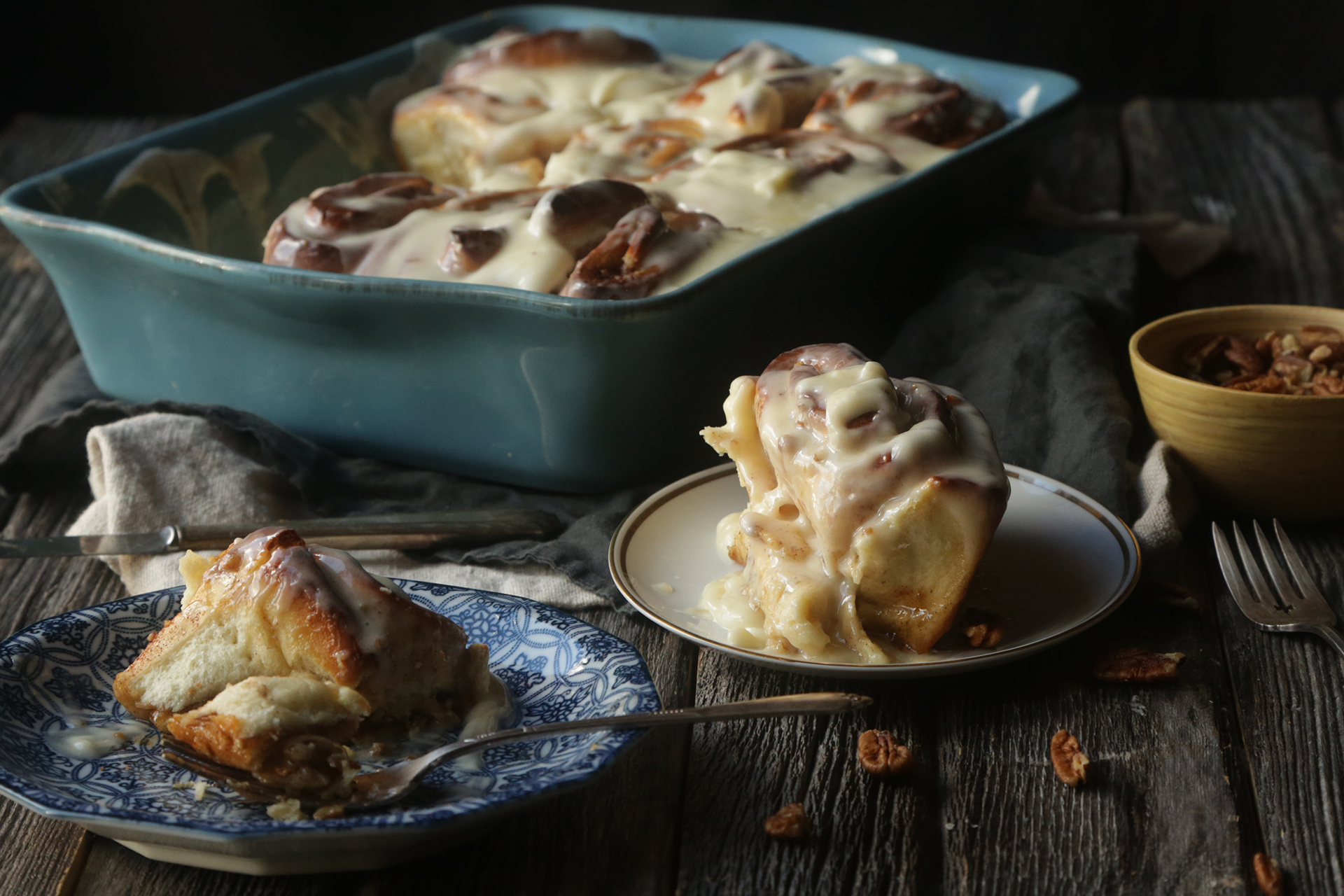 There isn't much more that I enjoy than early mornings with hot black coffee and a sweet breakfast baked goodie. It's almost therapeutic for me to enjoy the bitter flavor of coffee and the sweet flavor of baked goods, and it seriously puts me in the best mood, and these homemade cinnamon rolls will put you in one too. I've baked more in the past 4 years than I have in the 15 years I spent in the restaurant industry. I'm glad that's changed… and for the better of course!
Few people know this, but I actually went to culinary school to be a pastry chef. Of course after going through baking and advanced baking classes I realized, while at the age of 18 of course, that I had zero patience on waiting for stuff to bake. So, the dreams of becoming a pastry chef clearly didn't last long, but at the time, it was for the best. Nowadays I'm a bit older, and after chasing a 3-year old around all day, what's waiting 45 minutes for something to bake? Timing is right and I couldn't be happier. Now, onto the cinnamon rolls!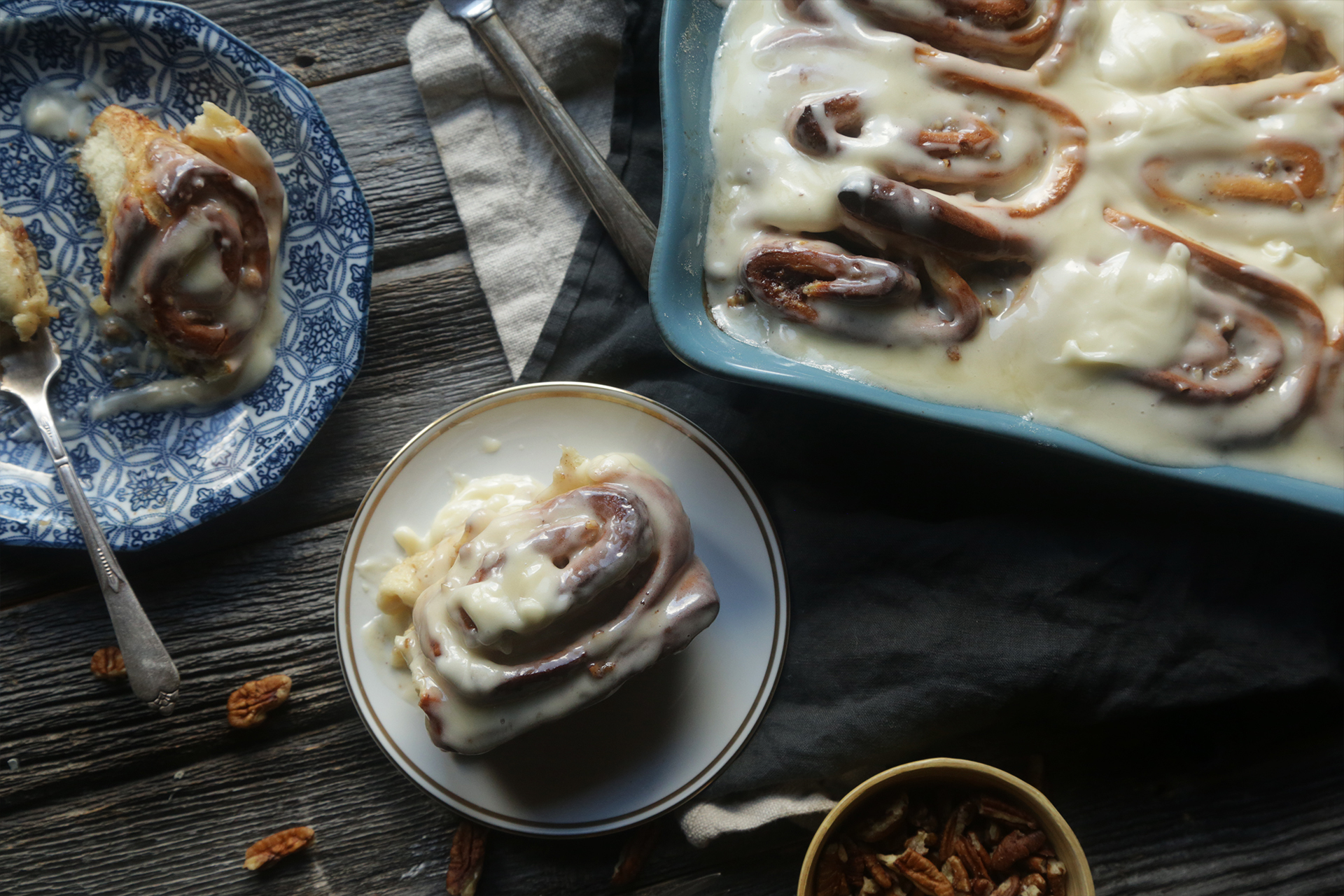 One of the coolest things I like about cinnamon rolls is just how much you can change them. For instance, you can completely change the filling to whatever you'd like. Whether that be dry or fresh fruit, nuts, sweeteners… it's completely up to you! You can also enhance the icing on top by adding in some citrus, fruit purees or whatever your heart desires.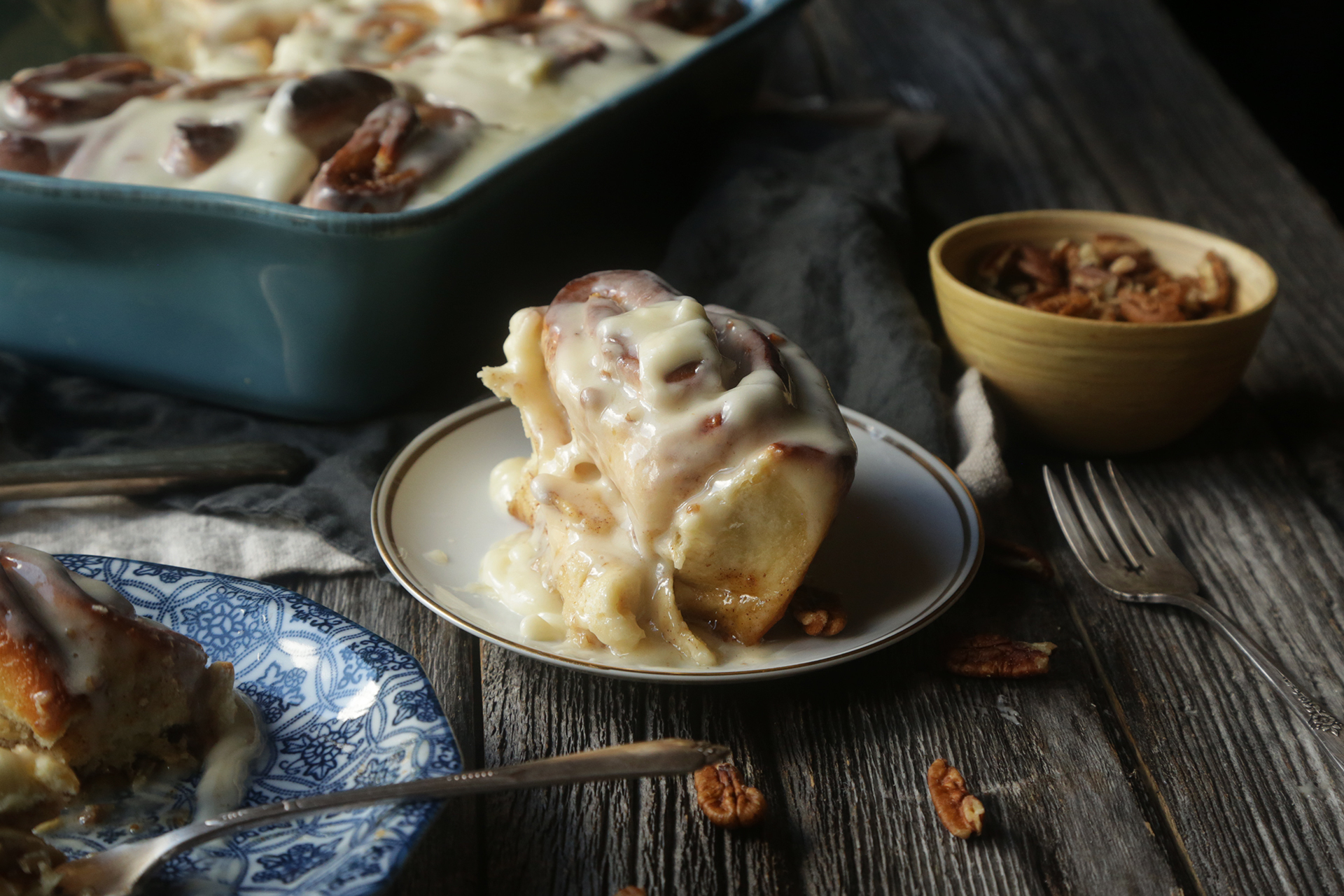 You start by making the dough, so mix together some warm milk (115°), sugar and yeast and let it sit for about 5 minutes. It will begin to look foamy and somewhat gross, but at that point, you're good to go. Now it's time to add in the dry ingredients, eggs and butter and use a stand mixer with the hook attachment to knead it on high speed for 5 minutes.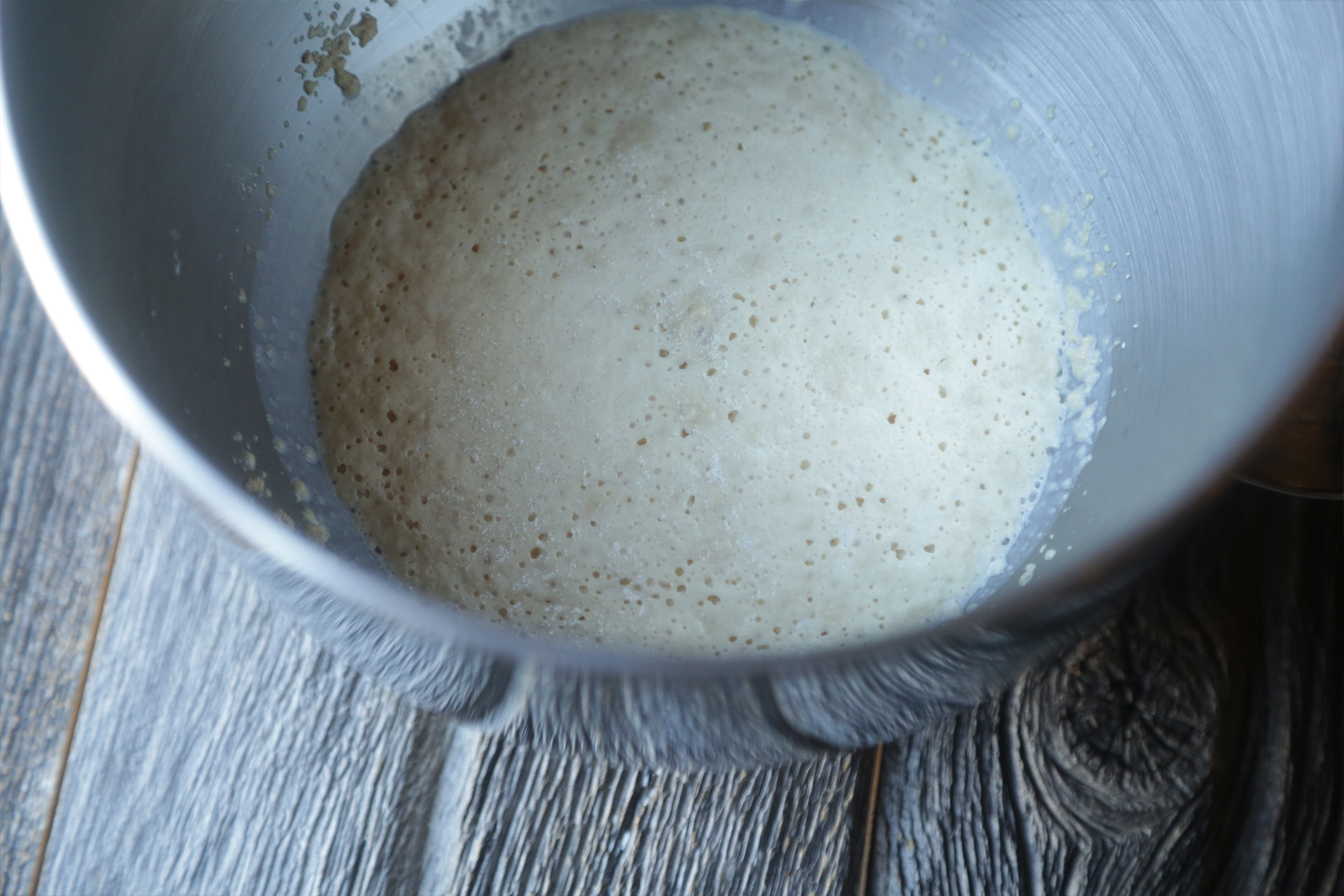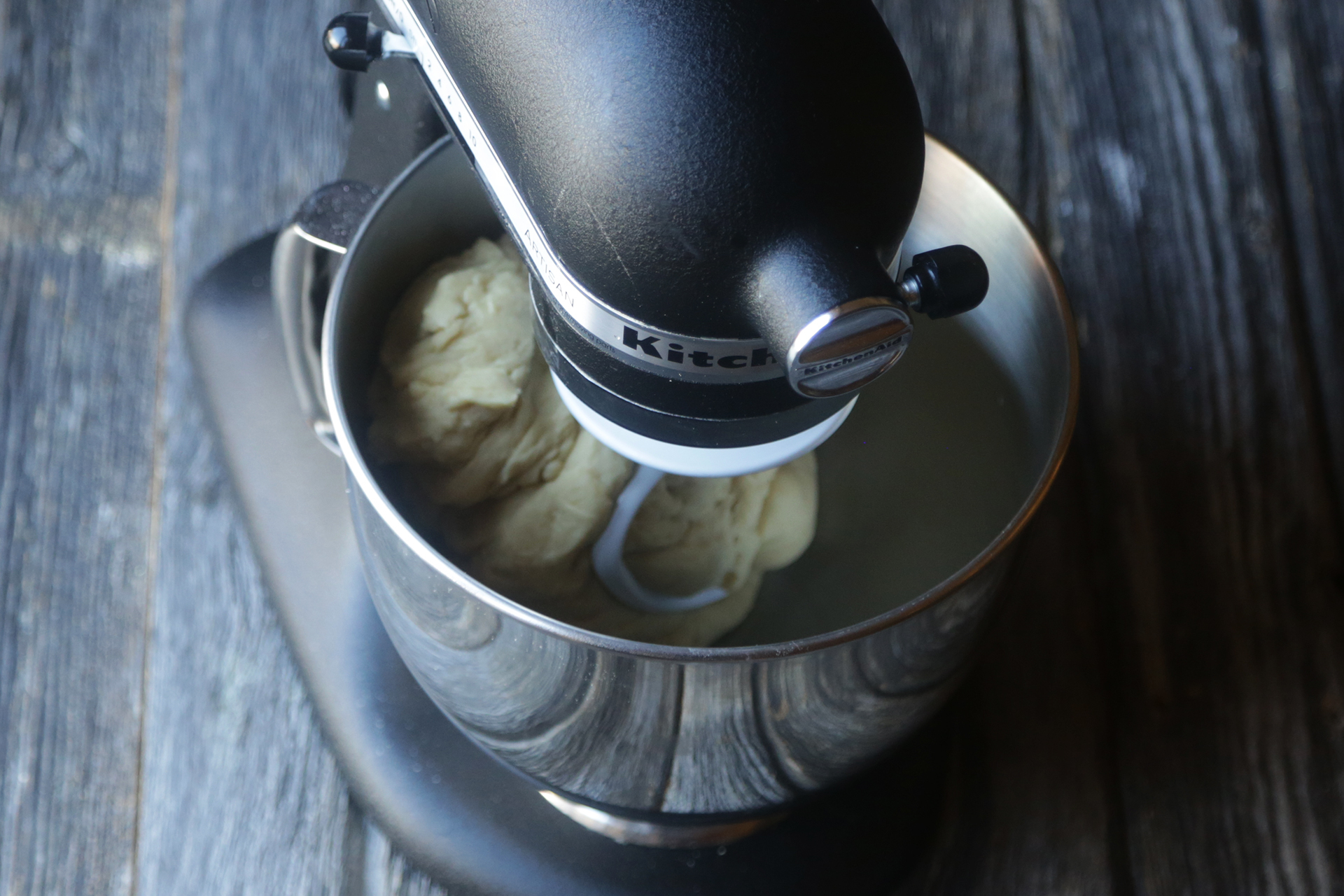 The next phase is incredibly important, so put your patience on and let it rise for 1 hour in a bowl covered with plastic wrap. The dough will literally double in size, which means it's time to roll it out! Dust a clean surface with flour and roll it out until it's about 18" x 24", or you can roll it even thinner if you are trying to get more cinnamon rolls.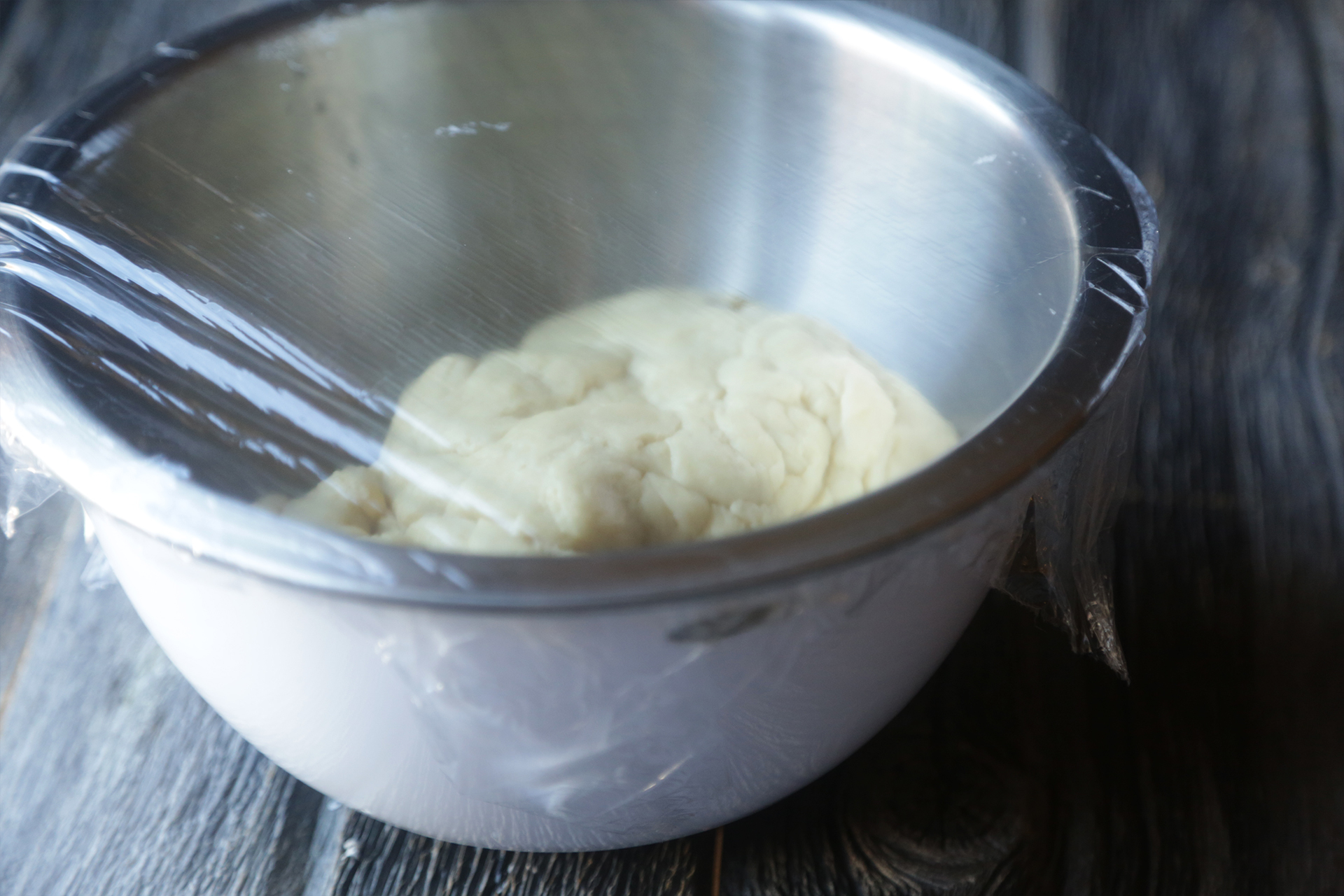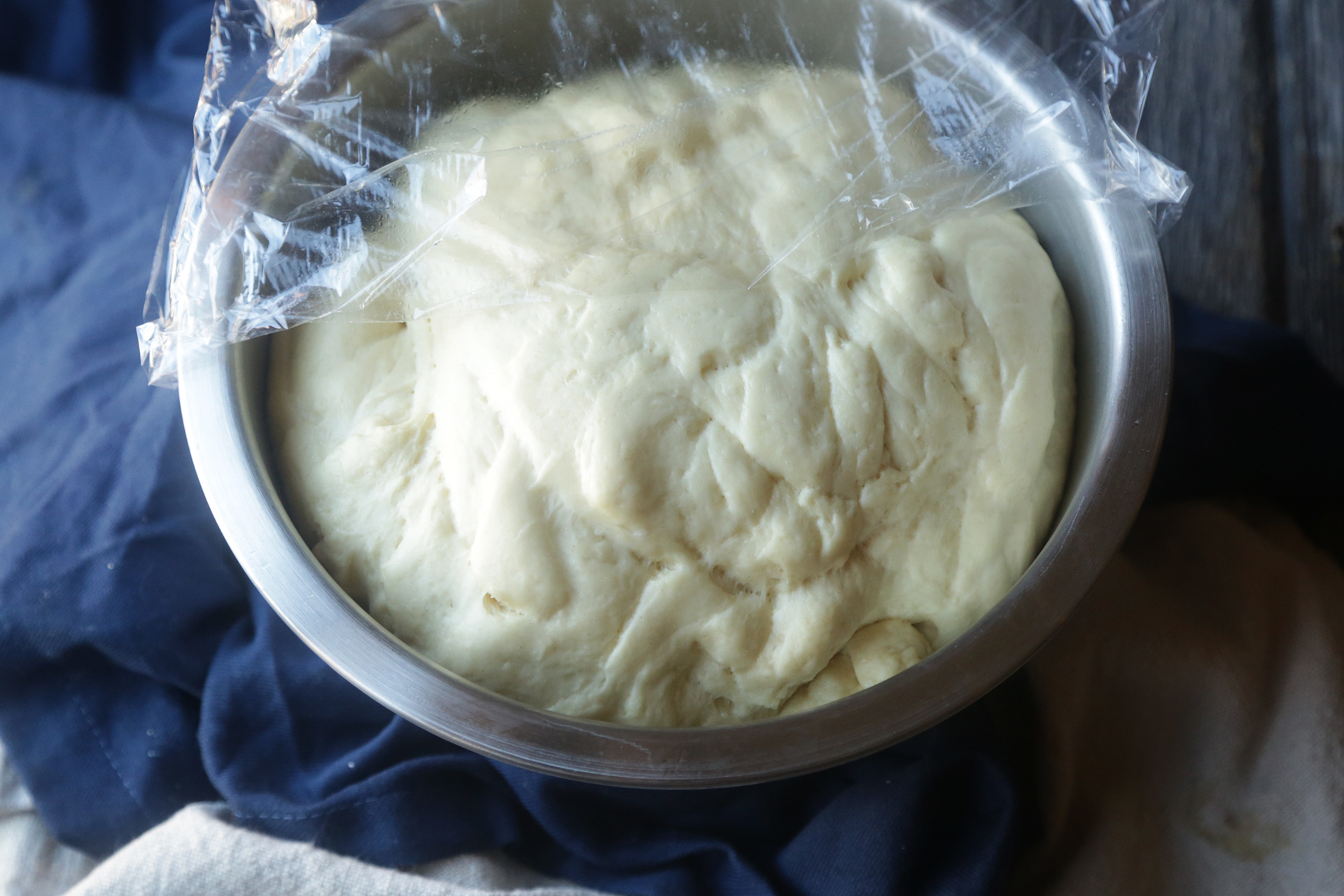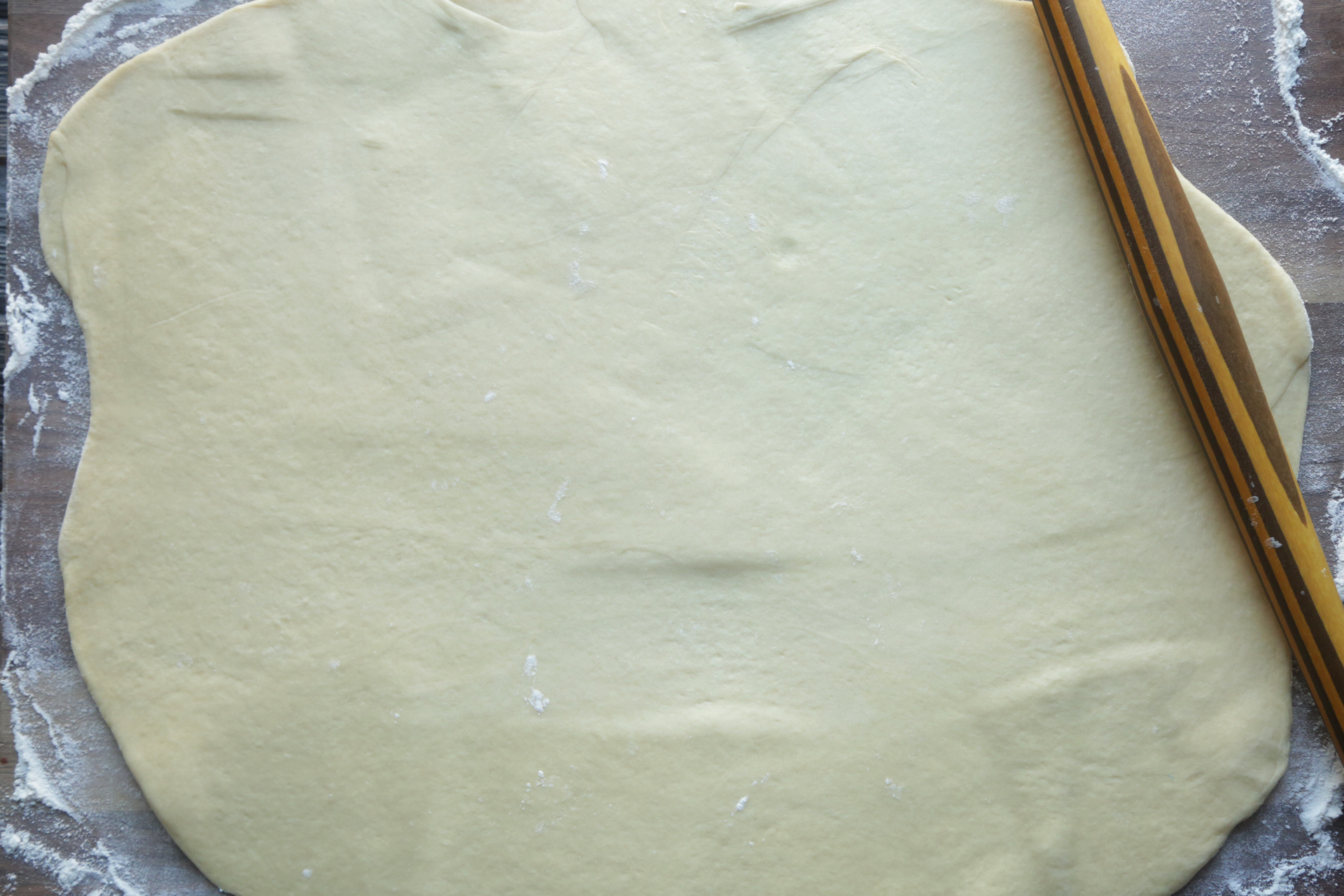 Now is the fun part! Stuffing the cinnamon rolls up with all the goodness. I used chunks of butter, chopped pecans, brown sugar and cinnamon. Simple but ridiculously delicious. Roll this sucker out, slice 'em up and place them in a 13" x 9" dish, cover it with plastic wrap and let it rise for 45 minutes. You'll notice that the rolls will literally fill the pan after they've risen, which means it's finally baking time.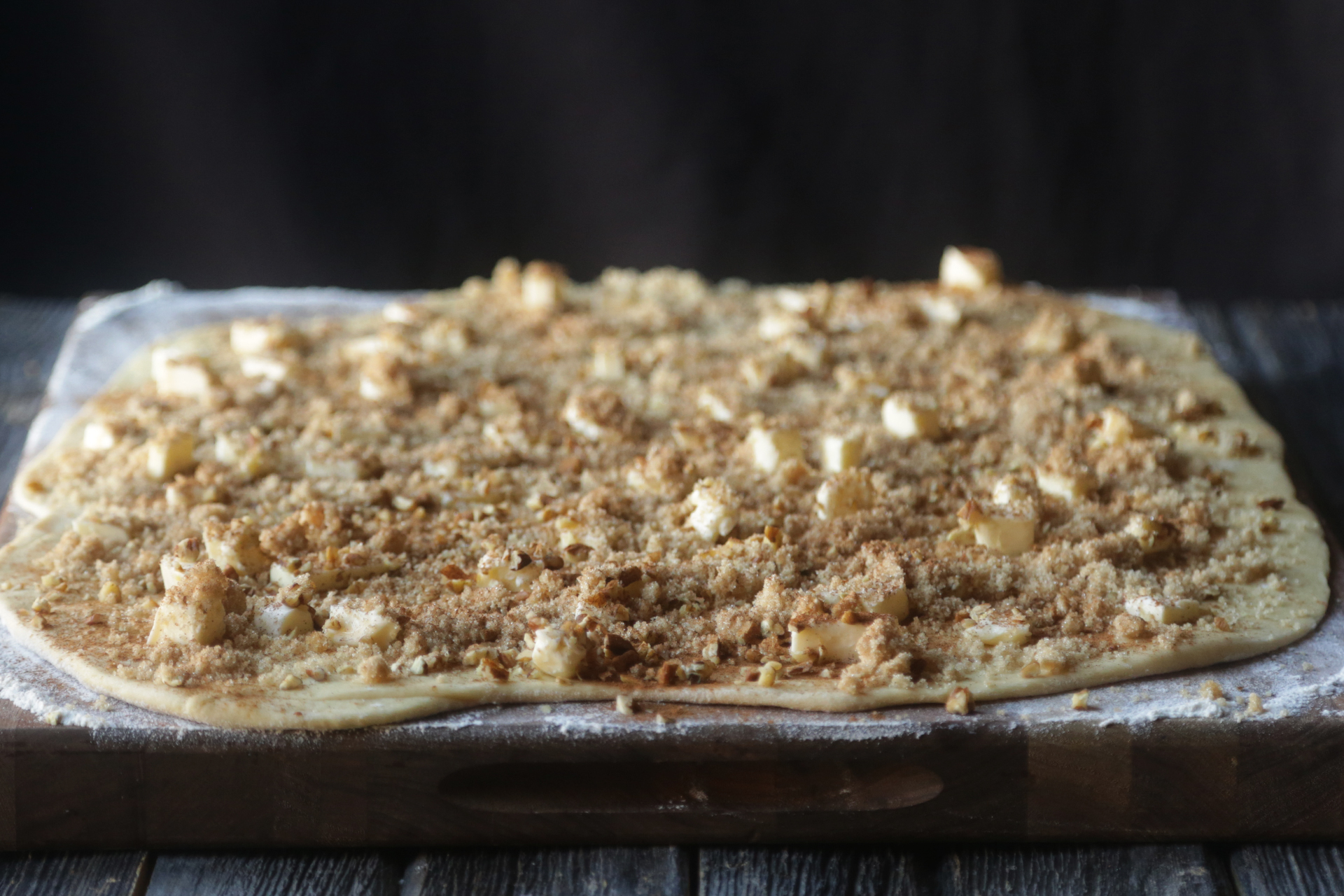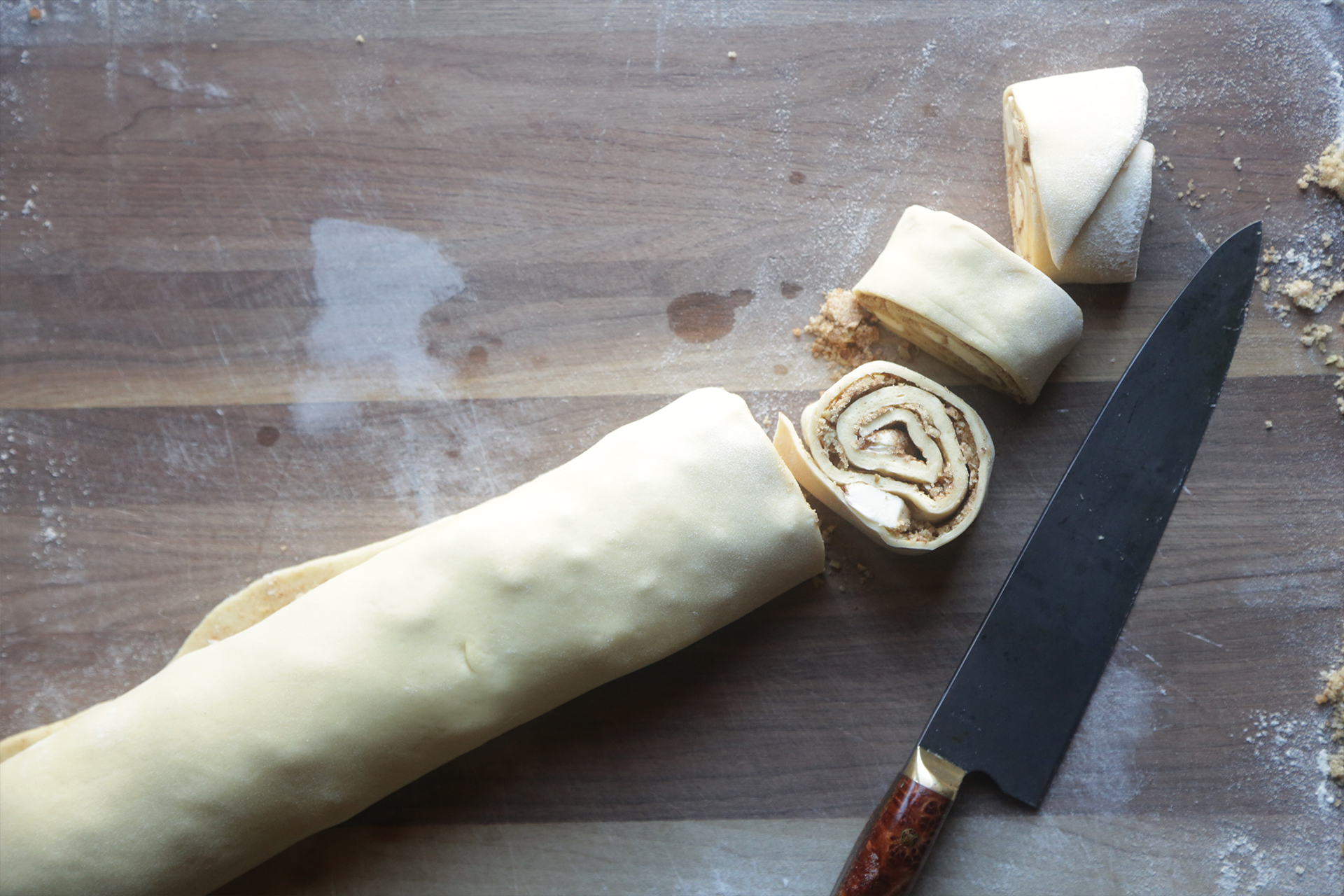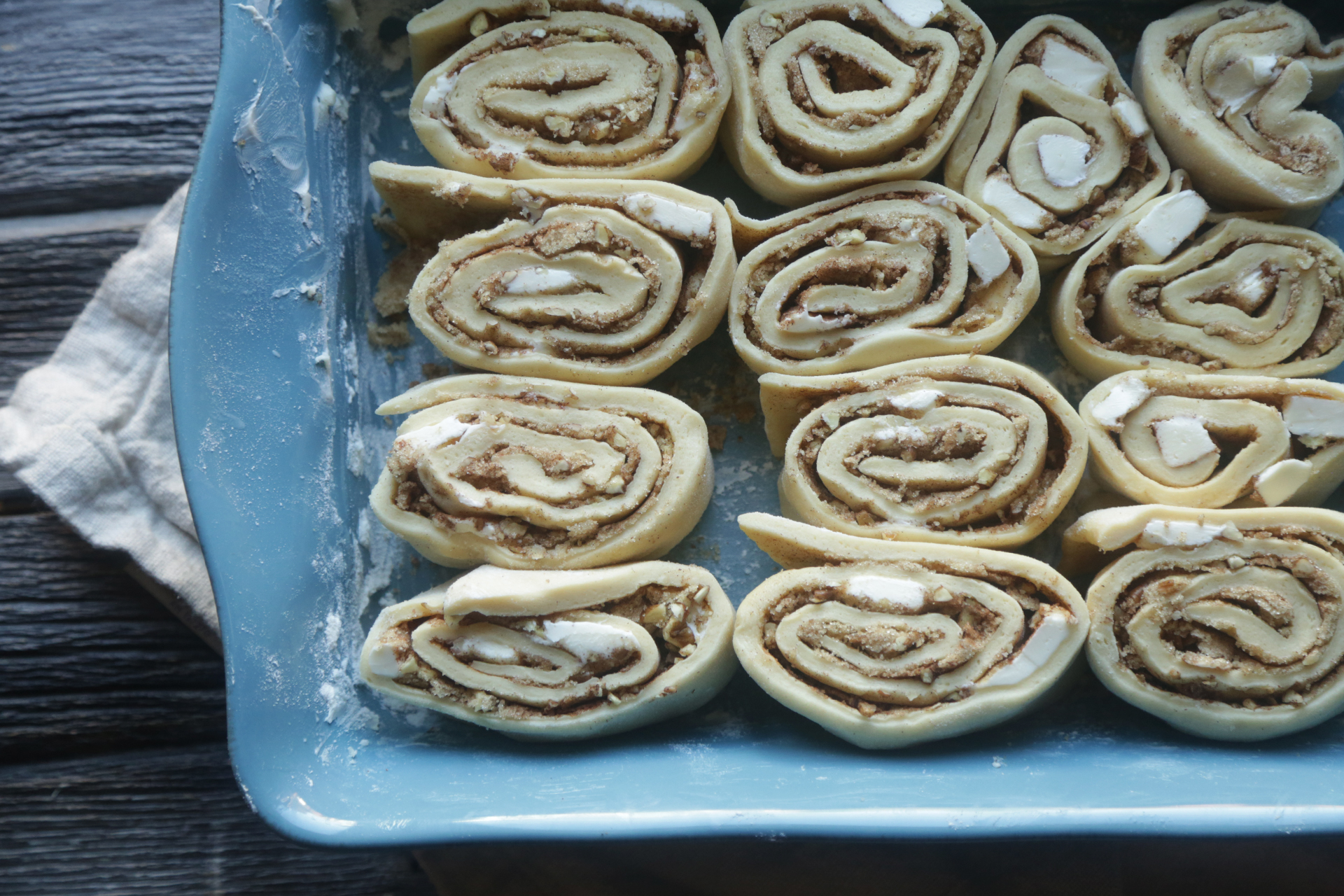 While the cinnamon rolls are in the oven is the perfect time to make the icing. My recipe is incredibly easy but ridiculously delicious. Be sure to whip the butter and cream cheese until it is light and fluffy before adding the powdered sugar. Don't forget to turn the stand mixer on low speed or turn it off before adding the powdered sugar or else your kitchen is going to look like it got snowed in. Seriously.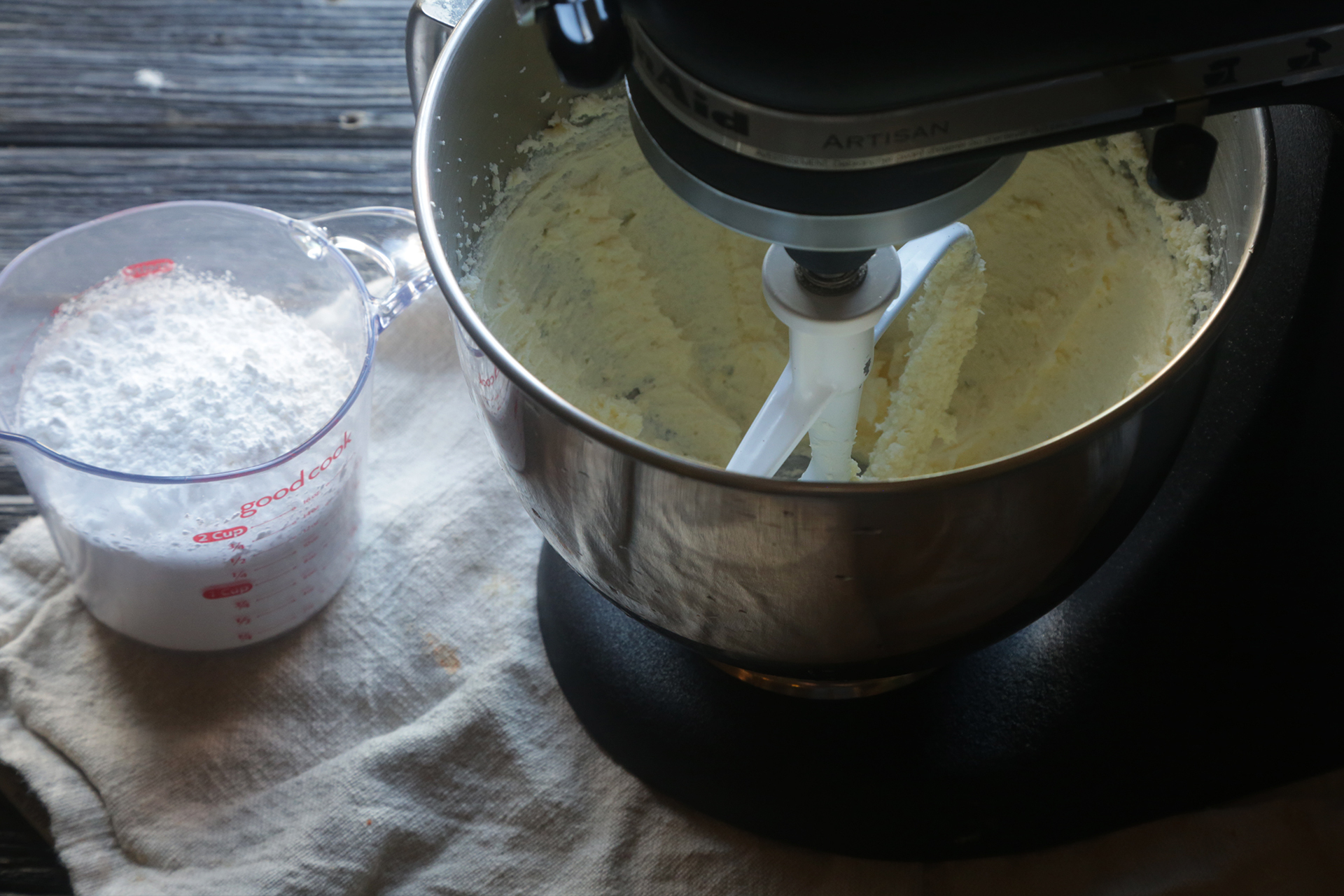 The key to delicious cinnamon rolls is pouring on the icing just as soon as the cinnamon rolls are out of the oven. They are still so nice and hot, they evenly melt the icing to cover every square centimeter to make for amazing cinnamon rolls, so do it that way. If you are looking to indulge while enjoying a quiet morning, then take the time to make these. You won't regret it!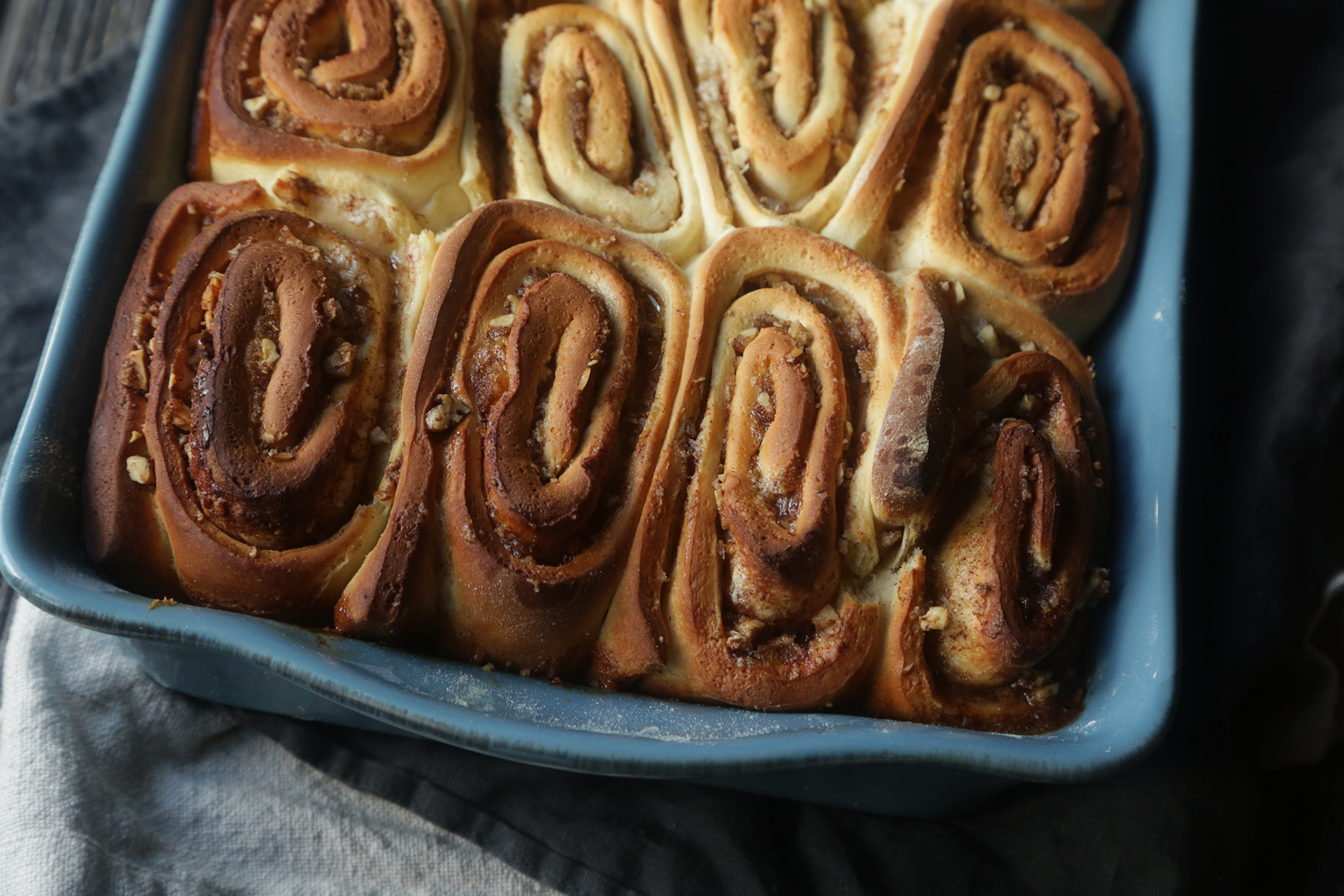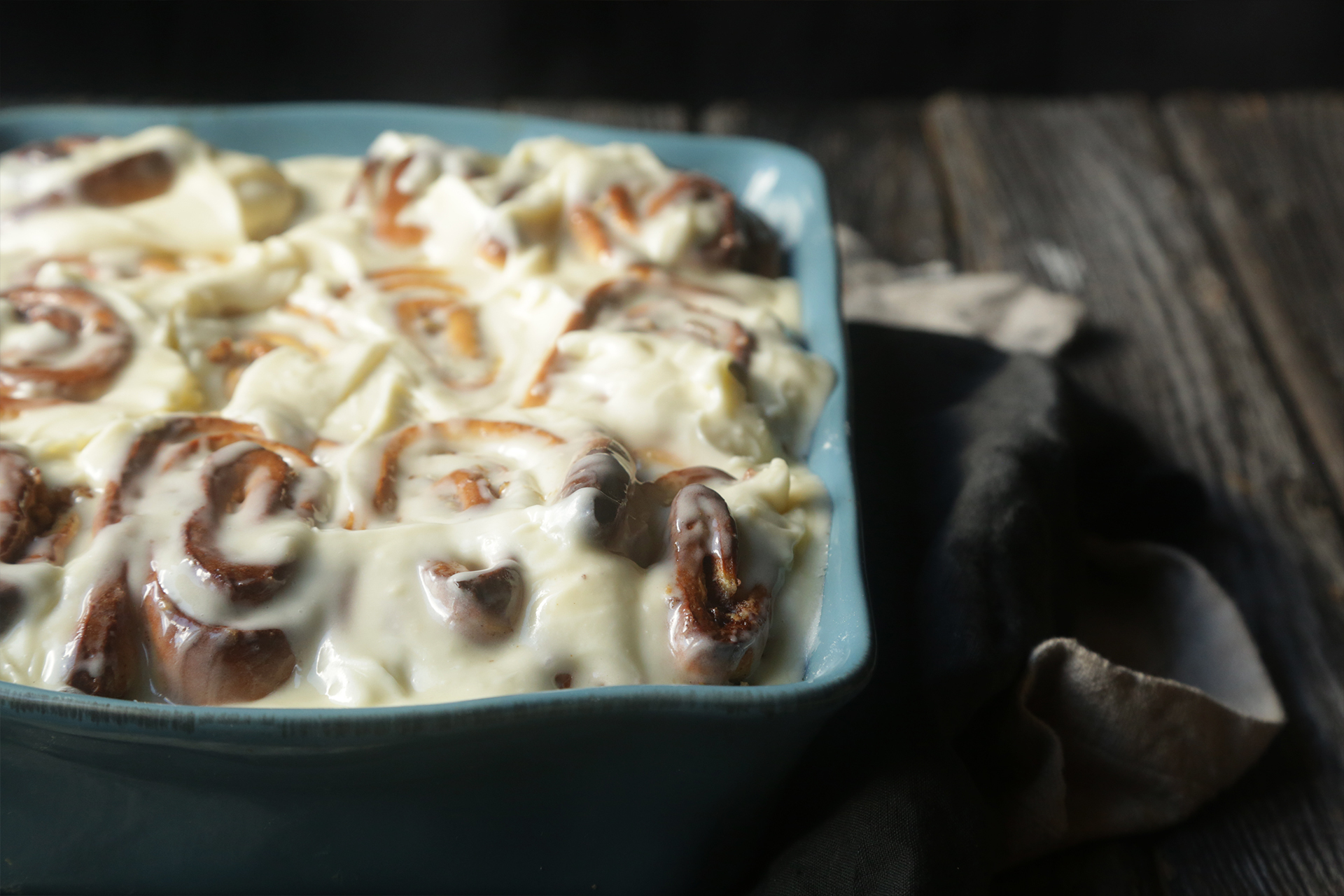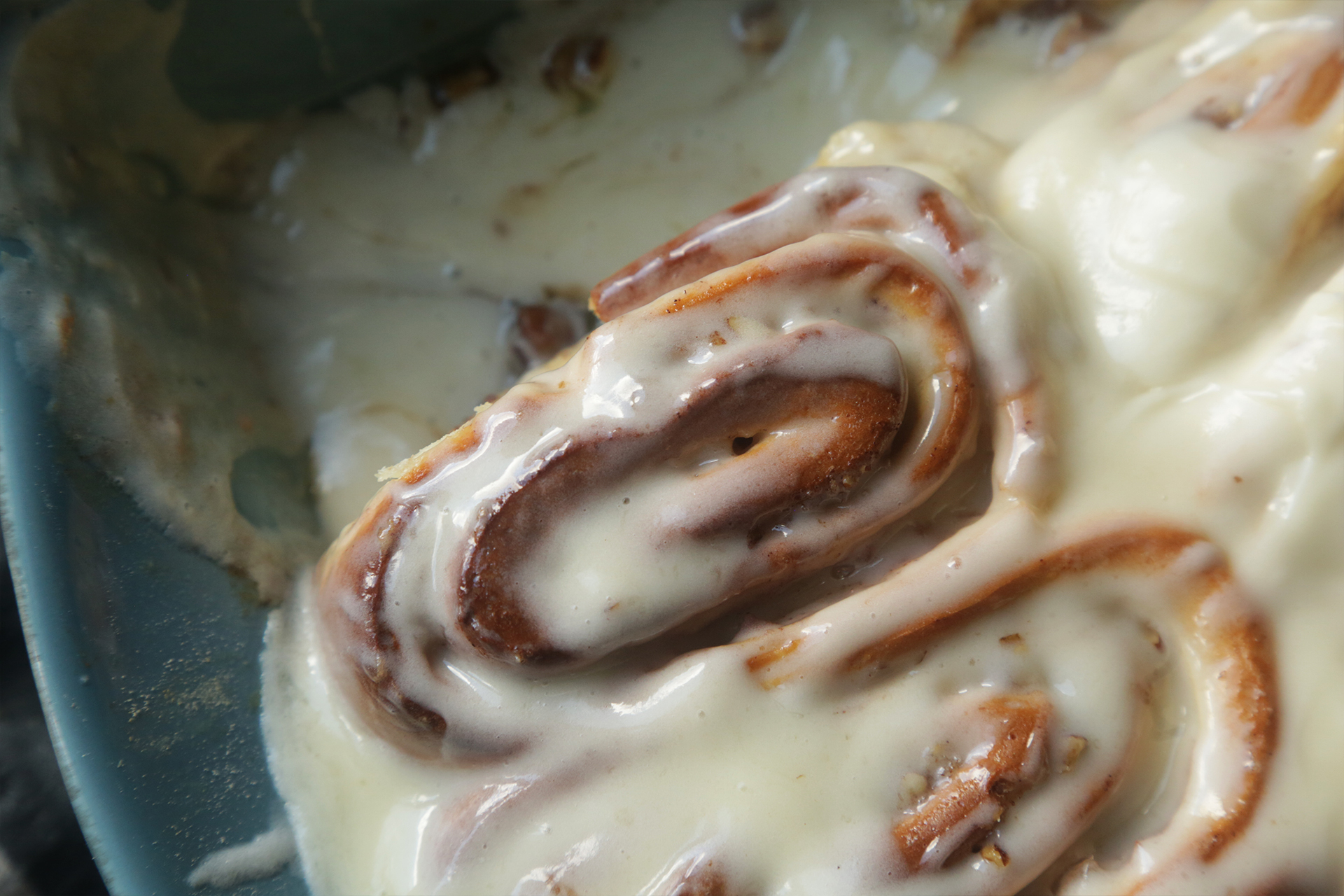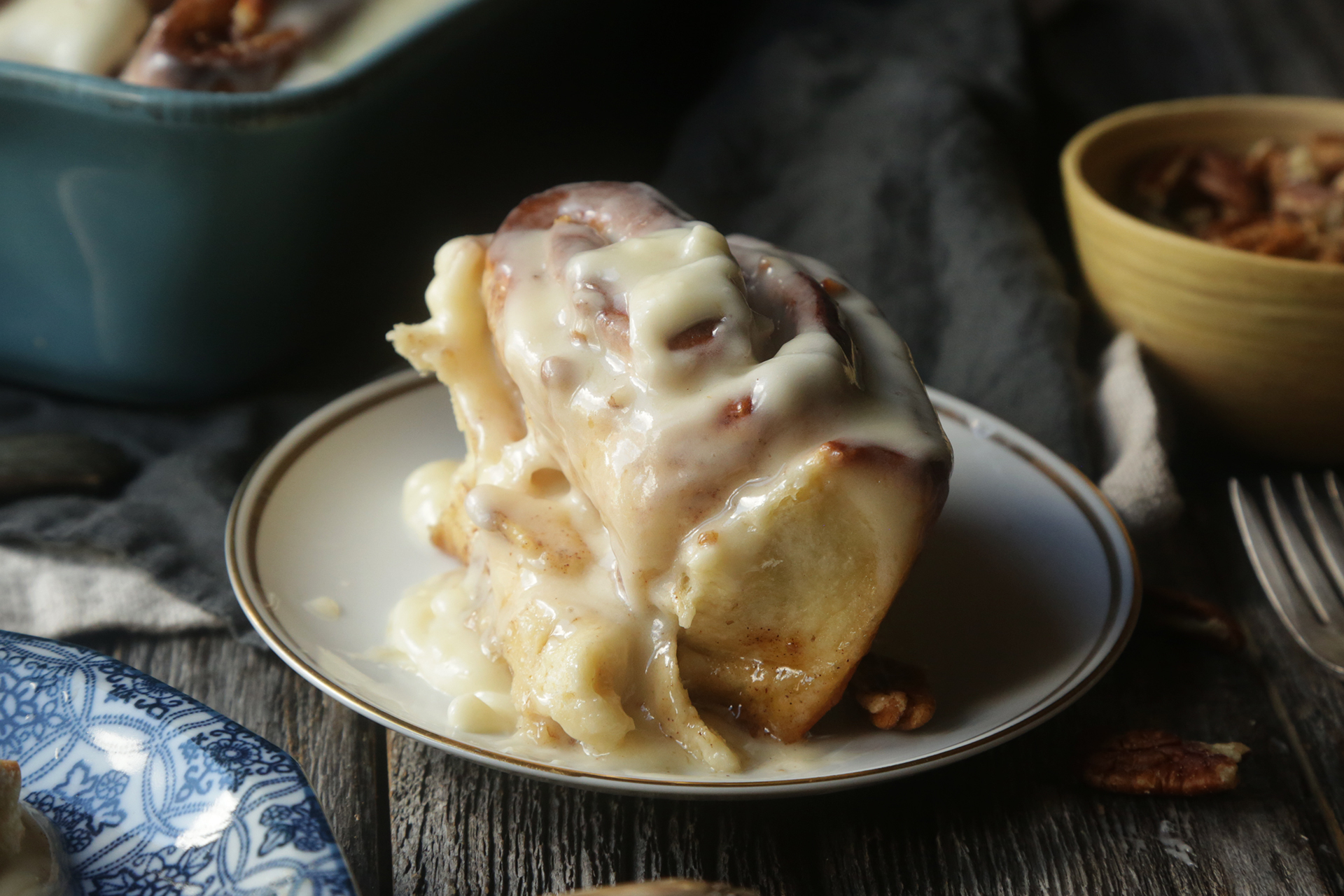 Homemade Cinnamon Rolls Recipe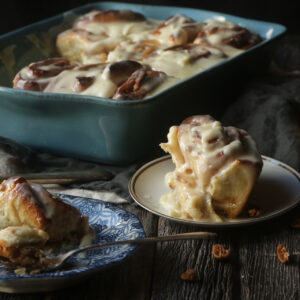 INGREDIENTS
For the Cinnamon Rolls:
1 cup of warm milk at 115°
½ cup of sugar
1 tablespoon of quick rising yeast
4 cups of all-purpose flour
2 eggs
¼ cup of melted butter
¾ cup of butter cut into chunks
2 tablespoons of ground cinnamon
1 cup of loosely packed light brown sugar
1 cup of chopped pecans
For the Icing:
¾ cup of cream cheese
½ cup of butter
2 cups of sifted powdered sugar
3 tablespoons of heavy cream
INSTRUCTIONS
Preheat the oven to 400°.
For the Cinnamon Rolls: Add the milk, 1 tablespoon of sugar and yeast to the bowl of a standing mixer and let sit for 5 minutes or until it begins to foam.
Next transfer to the bowl to a standing mixer with the hook attachment and add in the flour and remaining sugar and mix on high until combined.
Add in 1 egg at a time while mixing and then the melted butter and knead on high speed for 5 minutes.
Transfer the dough to a bowl, cover with plastic and let rise for 1 hour.
Roll out the dough on a clean surface dusted with flour and then evenly spread on the butter chunks, cinnamon, brown sugar and cinnamon and roll it up.
Slice 3" to 3" slices and place them in a 13"x9" casserole pan, cover with plastic and let rise for 45 minutes.
Bake the cinnamon rolls at 400° for 25 minutes.
Icing: While the rolls are baking add the cream cheese and butter to a standing mixer with the paddle attachment and whip until light and fluffy. Add in the powdered sugar on low speed until mixed in and finish by mixing in the heavy cream.
Add the icing evenly over the cinnamon rolls just as soon as they come out of the oven. Serve hot!
Looking for more breakfast recipes?