Holiday Panettone Recipe with Currants and Raisins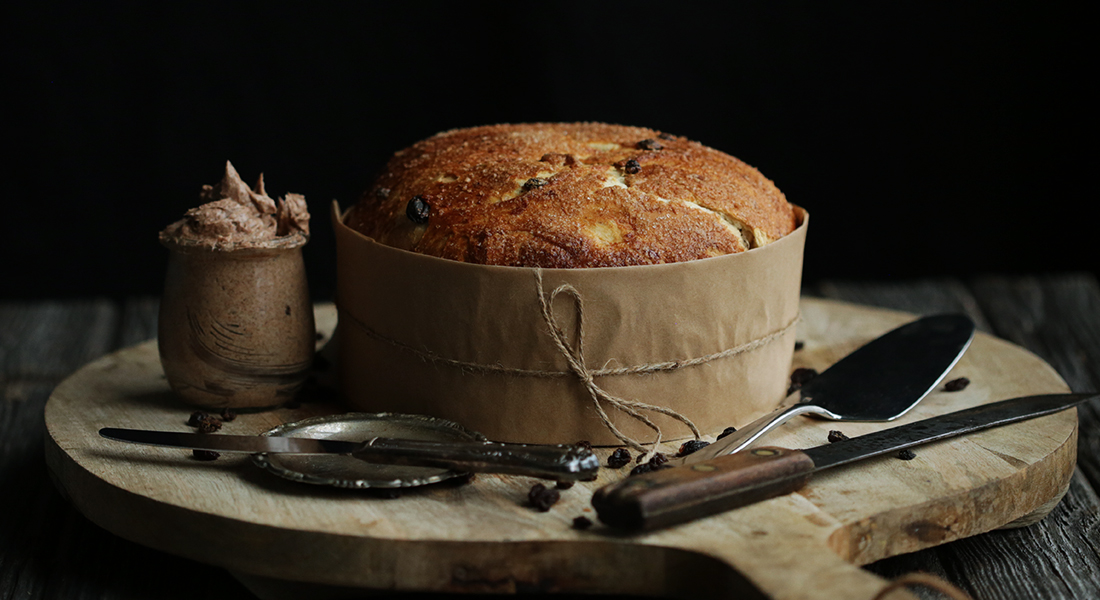 If you are around the grocery store during the winter holiday season you almost inevitably see those big purple panettone boxes up front by the cash registers. I've noticed them a lot more the past few years so maybe they are making a big come back, but I almost certainly remember them from my Italian side Christmas parties. I always remember a tall light brown bread with raisins in them. To be honest I never thought much of them just because I wasn't a huge fan of raisins in my bread, but obviously my palette has changed quite a bit since my grade school years.
Truth be told making this Holiday Panettone Recipe with Currants and Raisins was the first time I had ever made a Panettone in my life, and I can tell you with 100% certainty I'll be making it again very soon. Even my wife who is actively working out and watching her diet was blown away and couldn't stop eating it. I should have gotten a picture of her devouring it… Don't kill me Lindsay 🙂
When making any homemade bread it always begins with yeast or a homemade sourdough starter. If you have no clue what the latter is don't worry because it's a labor of love, and if you don't bake too often it's a non-issue. For most of the baking world yeast will be just fine. I like to bring my milk to 120° because it always drops 5° to 6° after I pour it into that cold KitchenAid bowl, which makes it optimal for yeast to feed and grow. You know your yeast is working when it foams and creates a weird raft on the top of the liquid. See the picture. Once you get to this point it's time to begin making your bread dough.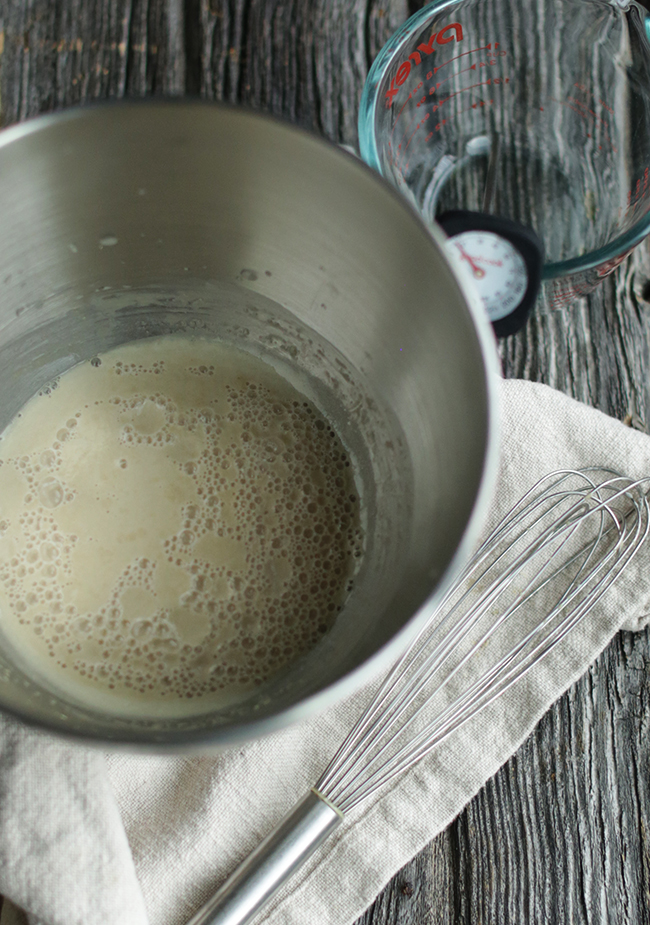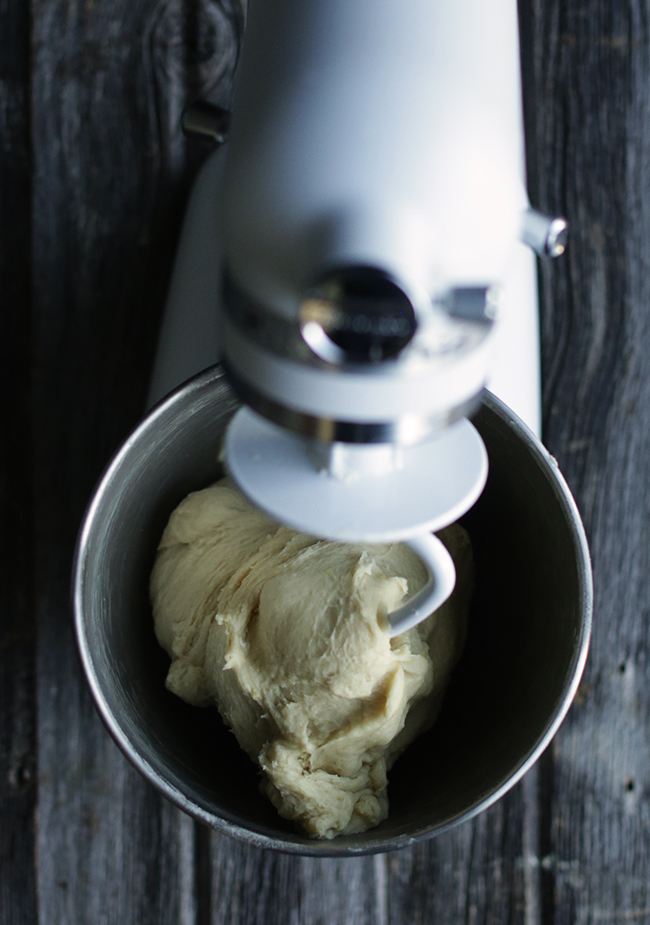 Every time I make any bread, I am always dumbfounded at the time commitment. I mean you are almost always looking at 3 hours to do a traditional baked bread that uses yeast or some sort of leavening agent. I mean, what were these Italians and Frenchmen doing back in the day spending all this time cooking in the kitchen? Have you ever made homemade pasta? DUDE, it's a lot of work and takes some serious time to make. I'm a bit of purist when it comes to cooking so I believe in taking however long it takes to make it so that it's done properly, no shortcuts.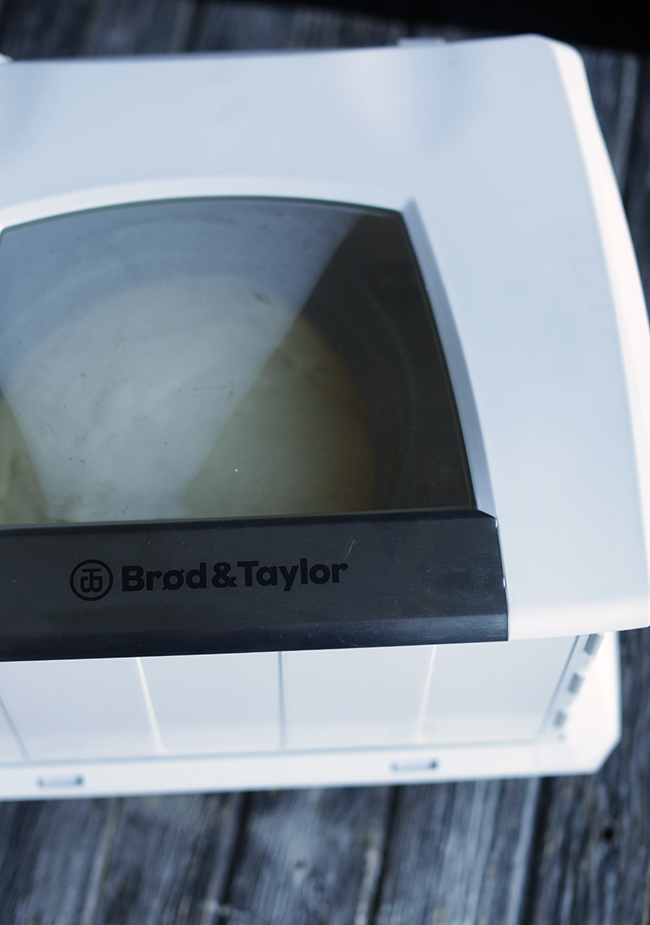 I haven't had the opportunity to proof any bread that I've made since my restaurant days some 9 years ago, so when I get the chance to proof this panettone I was beyond thrilled.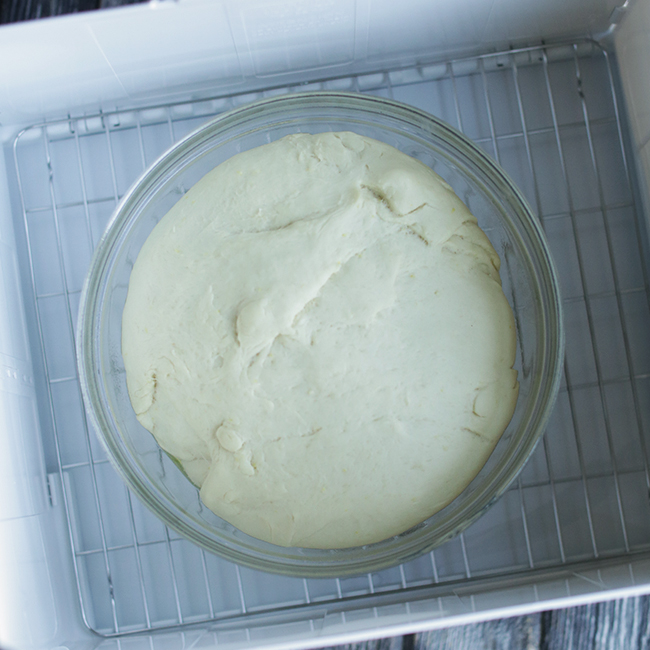 A bread proofer allows your bread to rise under the most perfect of temperatures while putting a little moisture into the air resulting in the most tender moist bread on the planet. Often times if you just naturally rise your bread it can seem tough or a little dry. It's not bad, just not what it could be if you could proof it. You will proof this bread twice, first for the initial rise and secondly when in the baking pan before it goes into the oven so by then you will be a pro-proofer.
Since panettone traditionally has quite a bit of fruit in it, I decided to scale back to a normal level using triple-sec soaked currants and raisins. The flavor is phenomenal giving the dried fruit a nice orange flavor finish to them. I also added in lemon zest but if you wanted to stick to the orange flavor theme you could absolutely swap the lemons out for oranges. It's totally up to you. If you have a dried fruit obsession you can absolutely add in some more. I think dried cherries and even some nuts would be a great addition to this panettone recipe.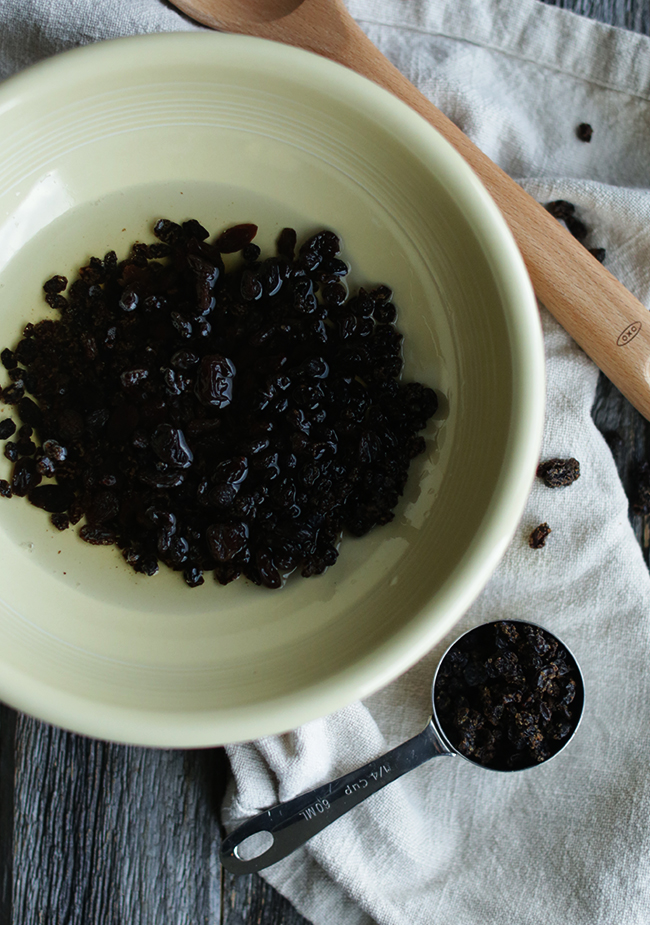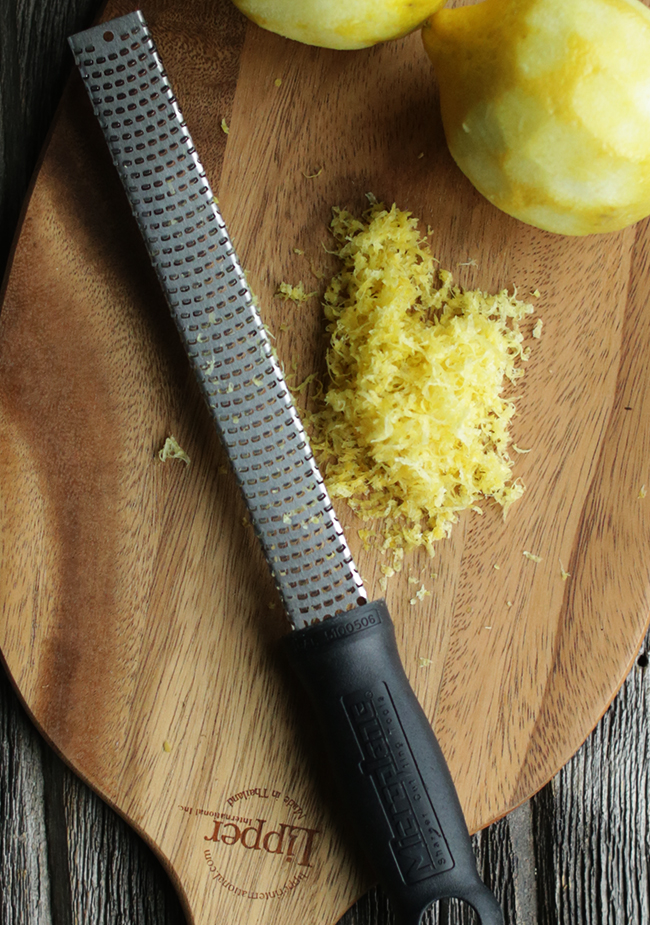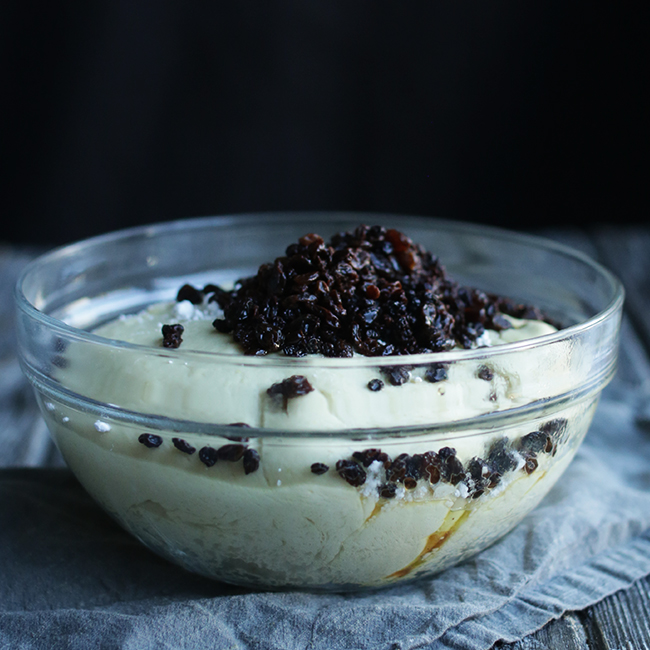 After you proof your bread for the second time, pop it in the oven and watch just how high it rises. I felt like a little kid sitting in front of my oven with the oven light on watching the panettone climb, it's awesome.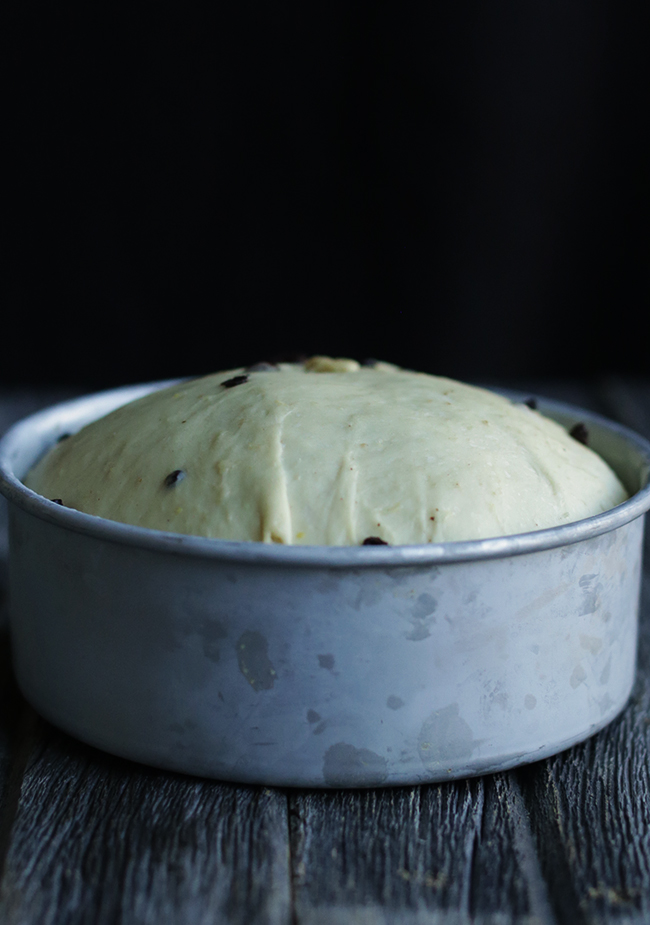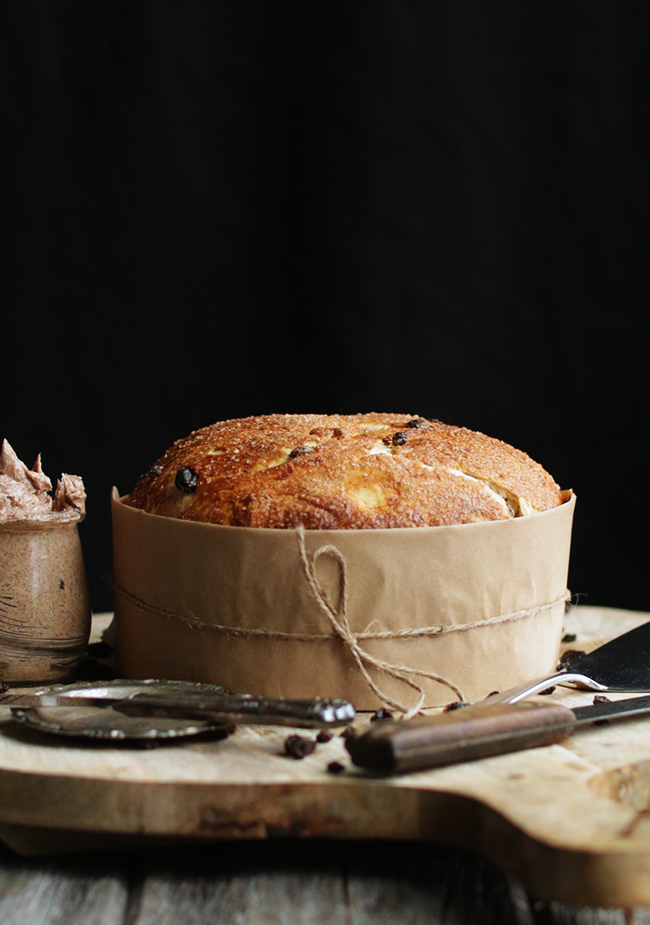 Honestly, I think I've created a bit of a holiday tradition with this panettone recipe and I couldn't be happier.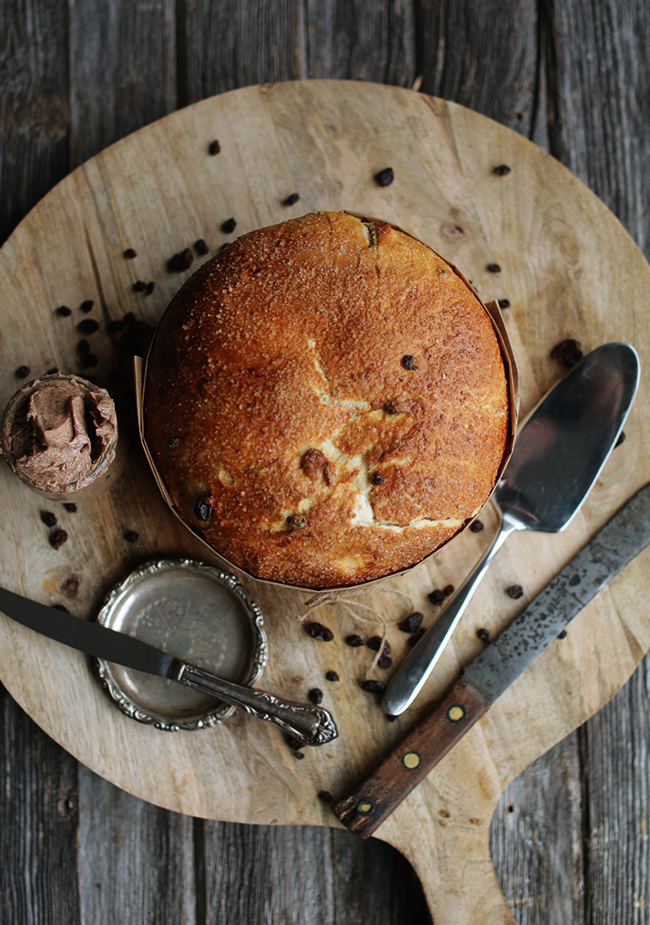 Holiday Panettone Recipe with Currants and Raisins Recipe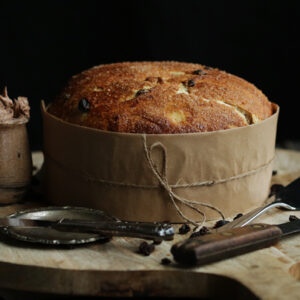 INGREDIENTS
½ cup of currants
½ cup of raisins
1 cup of triple-sec
1 ½ packets of yeast
1 ½ cups of water heated to 110° to 115°
1 ½ cups of whole milk heated to 110° to 115°
1 ½ cups of sugar + 1 tablespoon
1 egg + 1 egg white
Pinch of salt
1 teaspoon of vanilla extract
Zest of 1 lemon
½ cup of melted butter
5 cups of all-purpose flour
INSTRUCTIONS
Preheat the oven to 350°
Add the currants and raisins to a bowl and submerge them in the triple sec. Set aside.
Next, sprinkle the yeast into a bowl with the warm water and milk and whisk in 1 tablespoon of the sugar. Let sit for 5 to 7 minutes or until it becomes very foamy.
Next, whisk in the rest of the sugar, 1 egg, salt, vanilla, lemon zest and melted butter until combined and transfer it to a standing mixer with the hook attachment.
Slowly pour in the flour and mix on low speed until combined and kneed for 5 to 10 minutes.
Transfer the bowl to a proofer and proof on 80° for 1 hour. Be sure to fill the insert with water.
Drain the currants and raisins and fold them in the dough until it's completely folded in. Put the dough into a prepared 4" tall by 9" cake pan and let rise in the proofer for 30 minutes.
Brush the top of the bread with the egg white and sprinkle on the 1 tablespoon of sugar and bake at 350° for 60 to 70 minutes or until browned on top and the inside is cooked.