Make Your Kitchen Feel Like the Holidays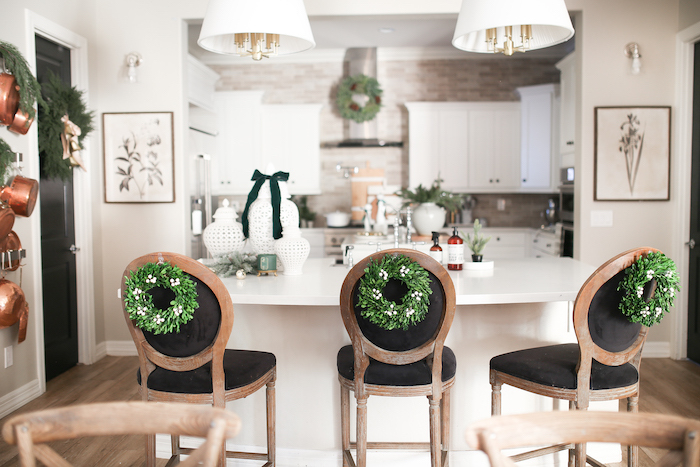 By now, you probably have your tree out and your stockings all hung! But if you haven't decked the halls in your kitchen yet, then take a look at some ideas to decorate your kitchen this holiday season.
Each year, I take my time and add holiday touches here and there! Most of them are subtle ideas like tying ribbons around my favorite everyday items or switching out my summer colors for those winter whites. Or just draping greenery over appliances and cabinets.
Check out how I dressed up my kitchen using some of my favorite items.
Add ribbons.
On our smaller island, I added some velvet ribbon in a dark green to our salt and pepper mills. These beauties are classic and a staple in our kitchen every day. So to make them festive, a pretty velvet ribbon in holiday green is just perfect.
Paris U'Select Salt Mill in White Laquer

By Peugeot Saveurs

Shop Now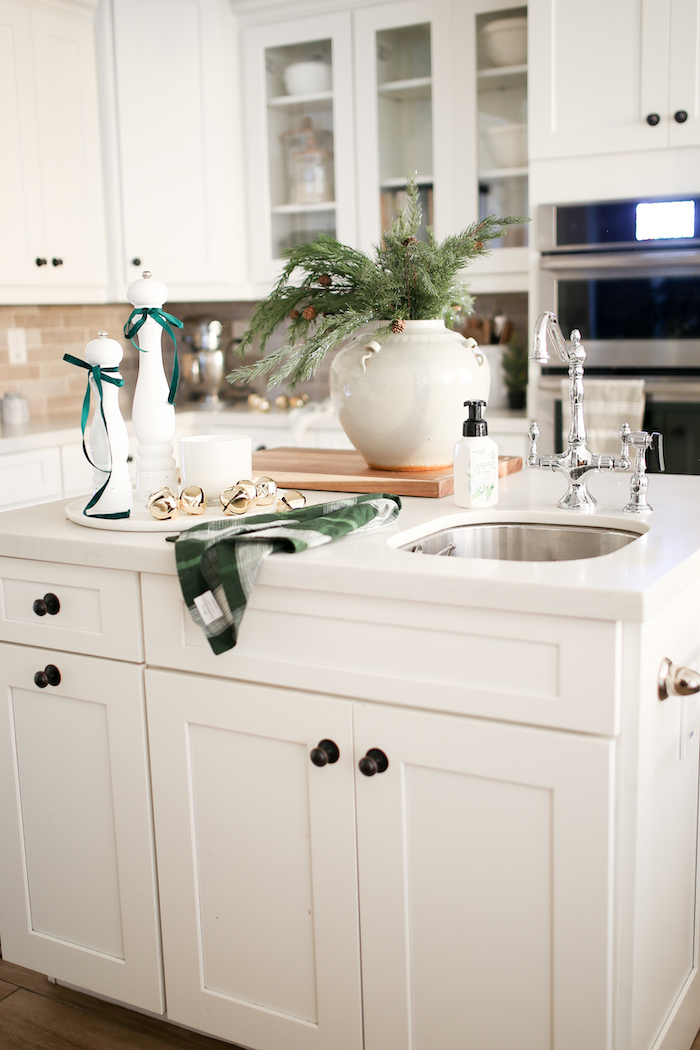 Paris U'Select Manual Pepper Mill

By Peugoet-Savuers

Shop Now
I also added some greenery to a vase we had to make the look all come together. You can definitely do the same in your home!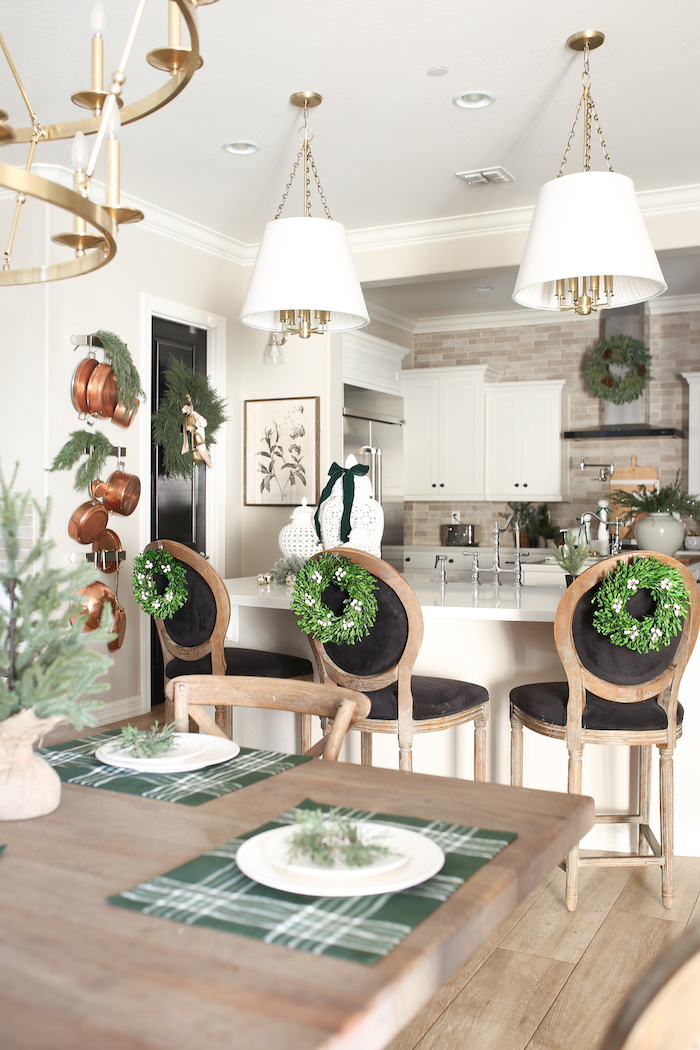 Switch out your cookware.
As I said, I like to switch out my cookware with winter whites or even reds when I'm decorating for Christmas in the kitchen. Once you're done cooking with it, wash it, and put it back on the stove for a beautiful little moment!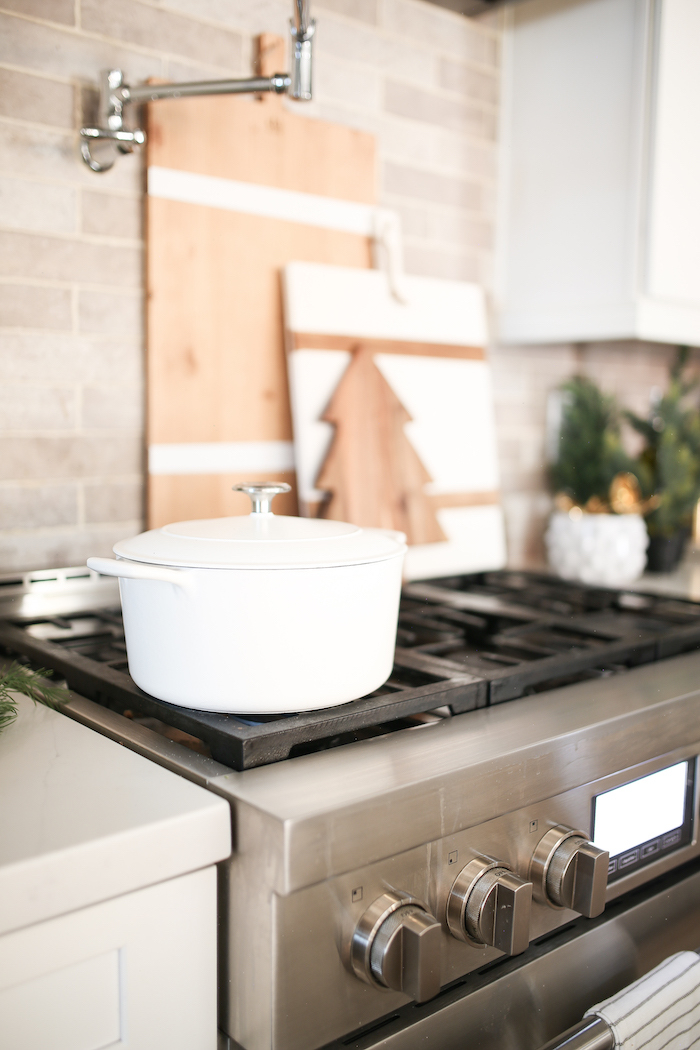 Display holiday cutting boards.
I also surrounded both sides with some mini Christmas trees and even a cute Christmas tree cutting board.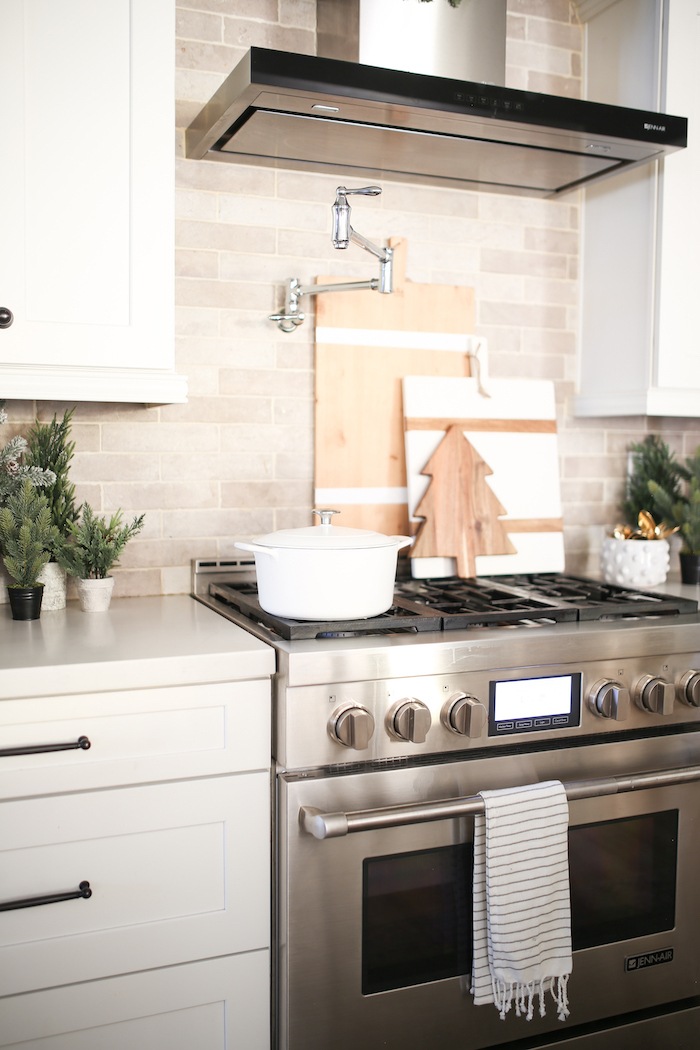 Get a festive baking sheet!
One thing we always have going on in the kitchen during the holidays is BAKING! Yep! We get out all of our favorite recipes and start to make our favorite treats! This adorable embossed cookie sheet is perfect to make sugar cookies on! It just gives you an extra warm feeling when you see all these beautiful ornaments ready to bake on.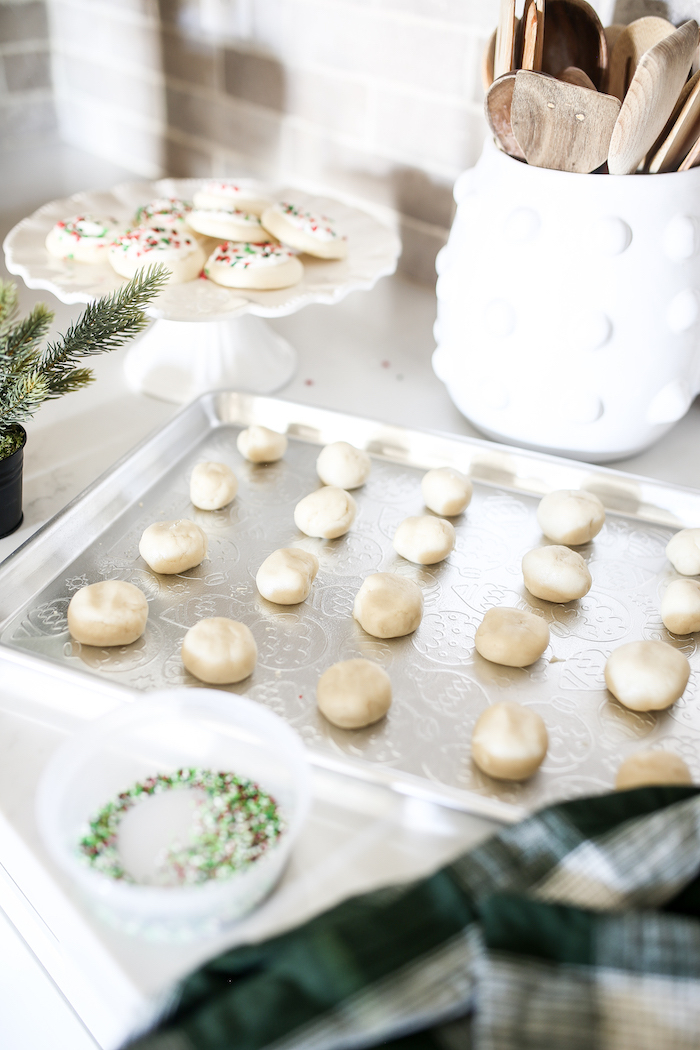 Embossed Naturals Ornament Pattern Half Sheet

By Nordic Ware

Shop Now
Check out some of our favorite cookie recipes.
Dress up your dining table.
Over on the dining table, I dressed everything up with plaid placemats and then placed a set of Gibson dinnerware on top. I'm a sucker for dinnerware and this set by Gibson has the perfect little details for a Christmas dinner table. Not to mention this set comes with SO many pieces!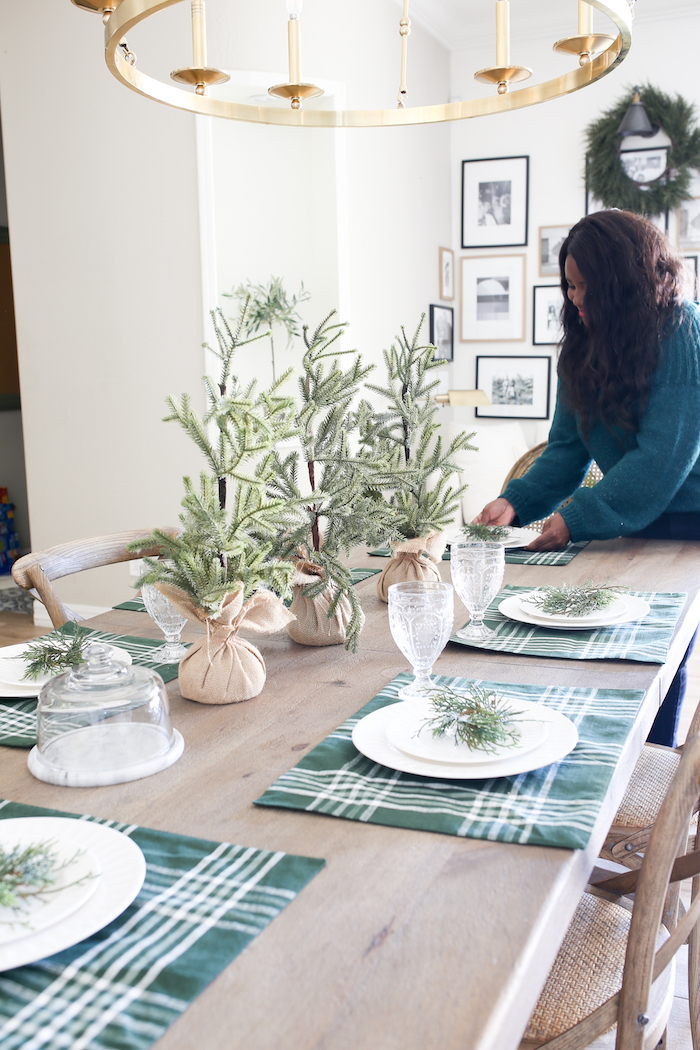 Regalia 46-Piece Dinnerware & Serveware Set

By Gibson Home

Shop Now
I also added some pretty drinking goblets which make everything you drink out of them seem a little fancy and special! I usually don't keep our table dressed up like this every day, but during the holidays, I feel just a little bit extra!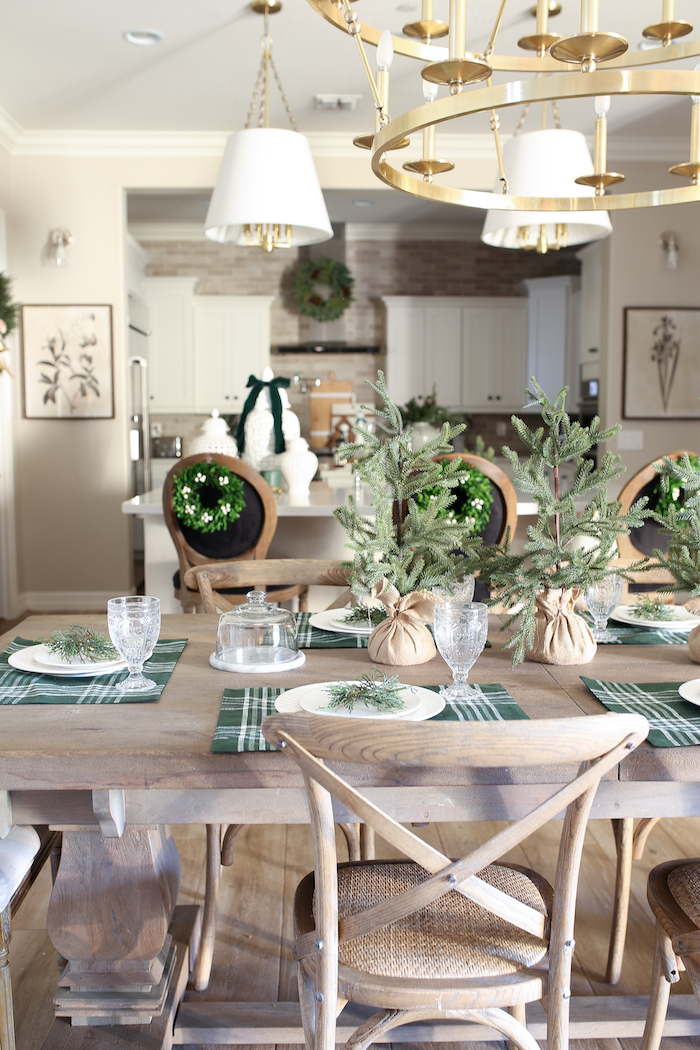 Trestle Glassware Ornate Goblets, Set of 4

By Fitz & Floyd

Shop Now