Hearty Couscous Salad with Light Chipotle Vinaigrette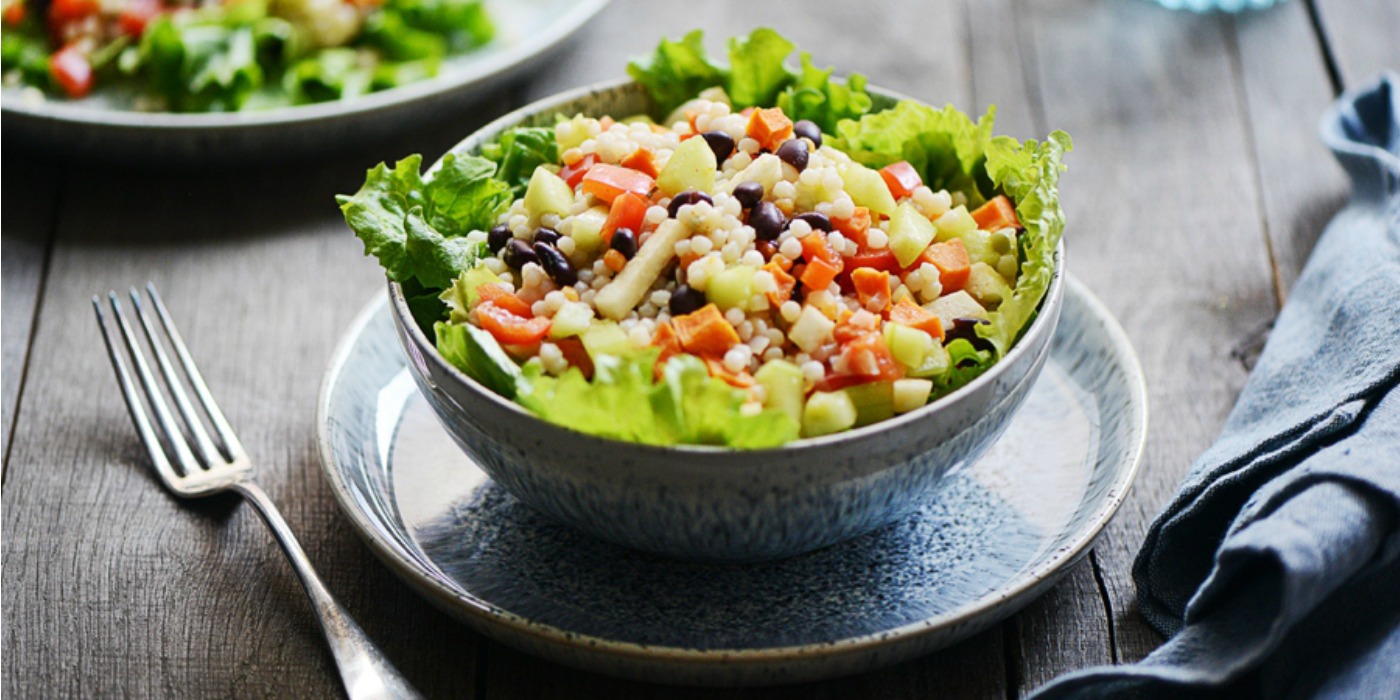 This Hearty Couscous Salad with Light Chipotle Vinaigrette recipe will please all of your taste buds with a perfect combination of healthy ingredients to keep you full for hours! It's the perfect fare to serve for lunch or a light dinner.
Couscous is not a type of grain like many people believe; it's actually granular semolina which is wheat used to make pasta. The flavor is very mild but it easily absorbs the flavors from the other ingredients in the dish. If you don't have pearl couscous you can use regular couscous which is smaller in size.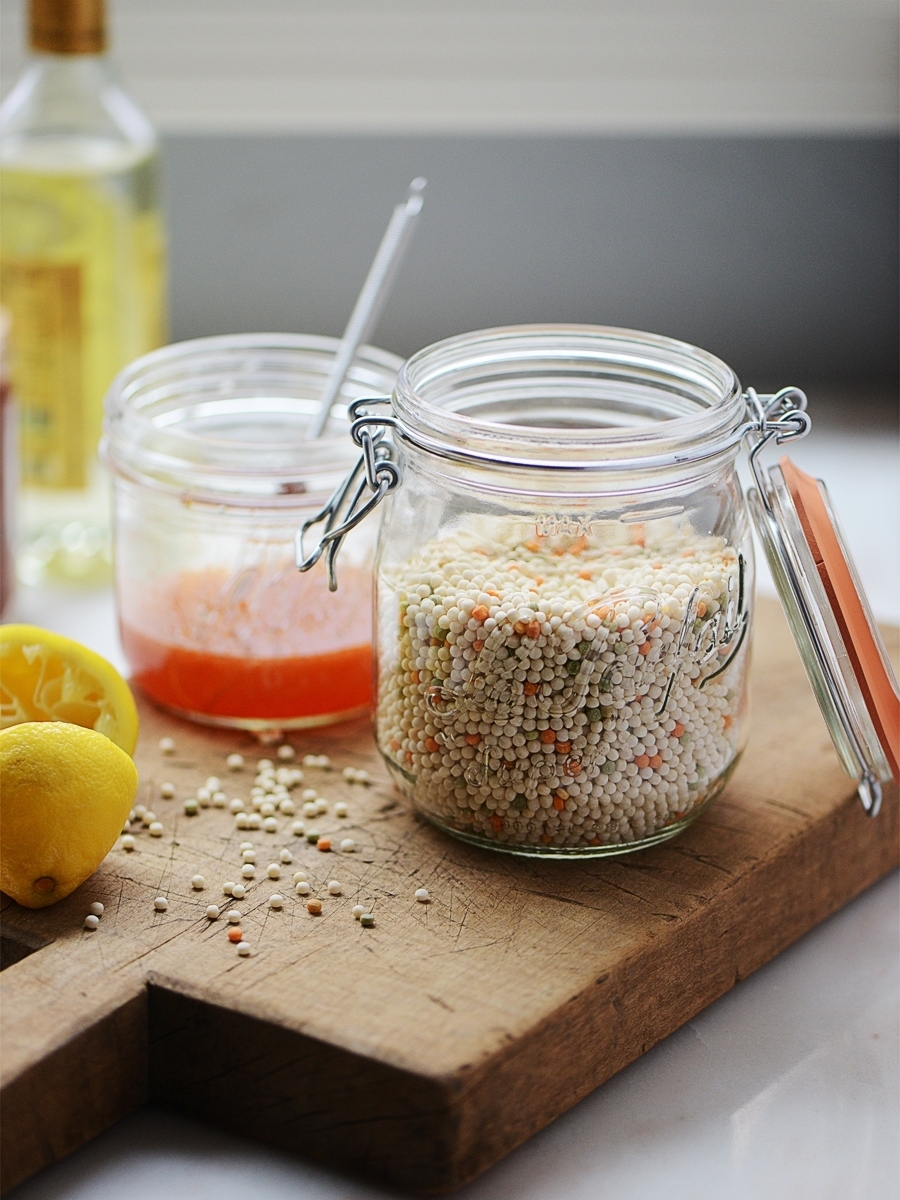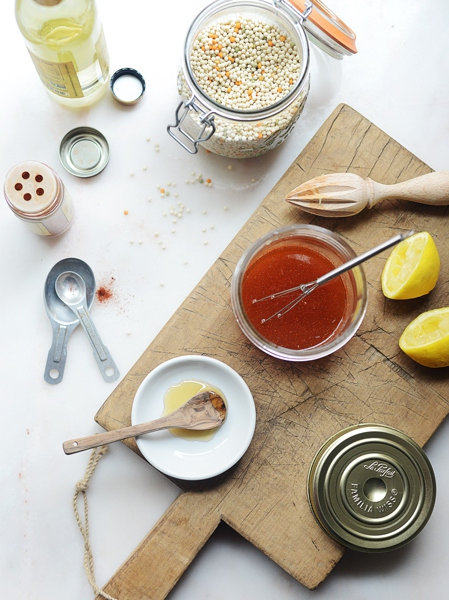 The Chipotle Vinaigrette is very easy to make and it's ready in no time. I love making my own salad dressing at home. I know exactly what's in it and with no preservatives it beats any salad dressing you can buy. Want to make this salad recipe even heartier? Add some shredded chicken! I added some leftover rotisserie chicken and it kept me full for hours.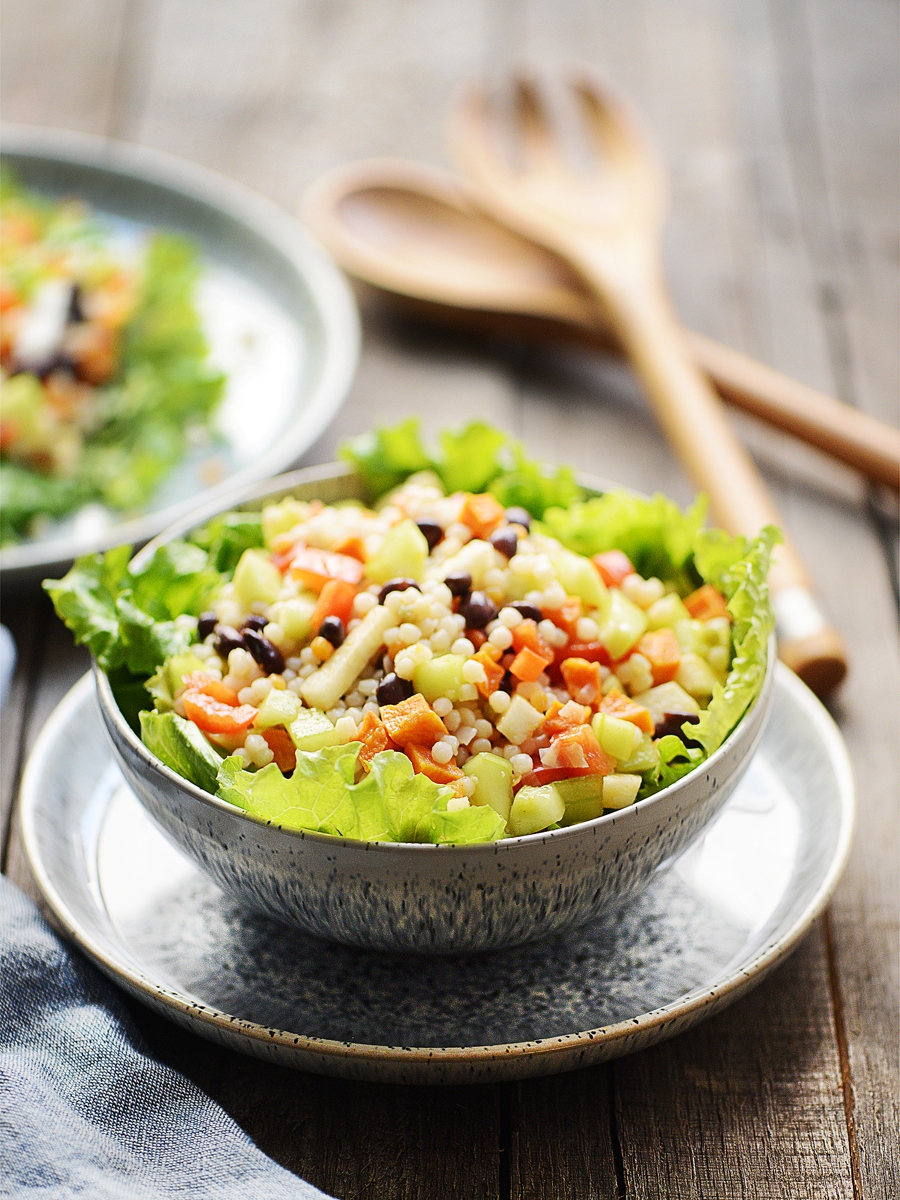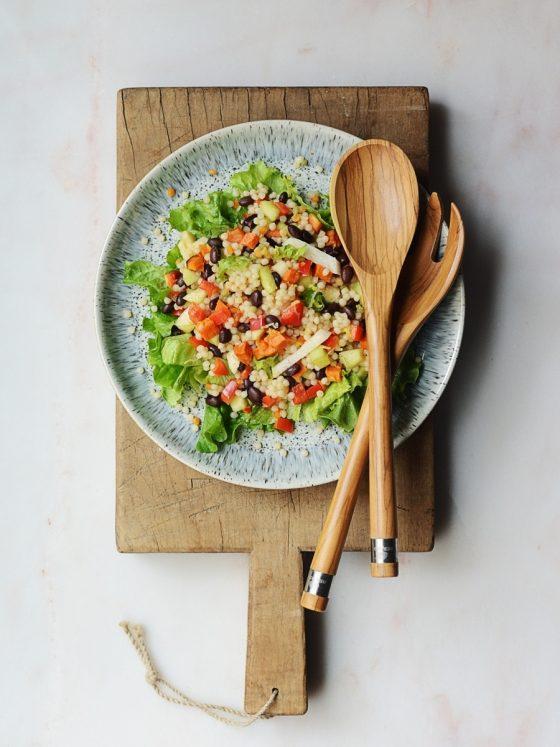 You'll love the crunchiness from the bell pepper, jicama & cucumber. I promise. Try not to skip any of these ingredients, unless you really don't like them. They're so refreshing and make the salad hearty enough even during the cold months.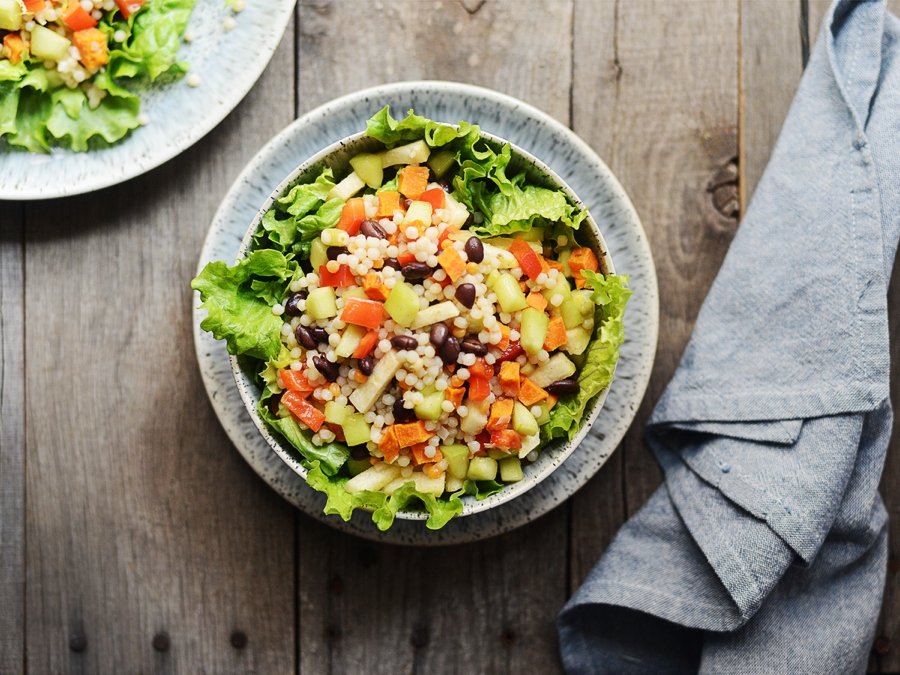 Hearty Couscous Salad with Light Chipotle Vinaigrette Recipe
This hearty couscous salad recipe includes a light chipotle vinaigrette that is sure to please all of your taste buds!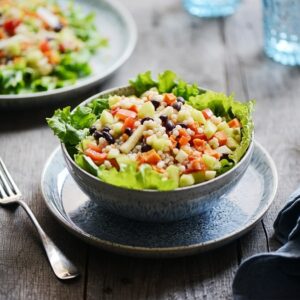 Ingredients
1

cups

Peeled, diced sweet potato

1

tbsp

Olive oil

.75

cups

Water

1

tbsp

Minced shallots

1

tsp

Minced garlic

.5

cups

Dry pearl couscous

3

tbsp

Fresh lemon juice

3

tbsp

White wine vinegar

1.5

tbsp

Honey

.75

tsp

Kosher salt

.5

tsp

Ground chipotle pepper

1

cups

Diced cucumber, seeds removed

1

cups

Canned black beans, drained and rinsed

.5

cups

Thinly sliced red bell pepper

.5

cups

Jicama, peeled & thinly sliced

4

cups

Mixed salad greens
Instructions
Preheat oven to 400 degrees.

Toss sweet potatoes with oil and place on a baking sheet and roast until tender, about 20 minutes. Set aside to cool.

In a small sauce pan, add the water with the shallots & garlic. Bring mixture to a boil; add the couscous and reduce to low and simmer, covered until water is absorbed, about 10 minutes. Transfer couscous to a bowl to cool.

To make the vinaigrette, add all ingredients in a small bowl and whisk until everything is incorporated.

In a salad bowl, combine the cucumber, beans, bell pepper, jicama, and add the vinaigrette. Toss well to mix. Stir in the sweet potatoes and couscous. Divide the greens between two plates and top each with half the salad.