Grilled Mexican Corn Salad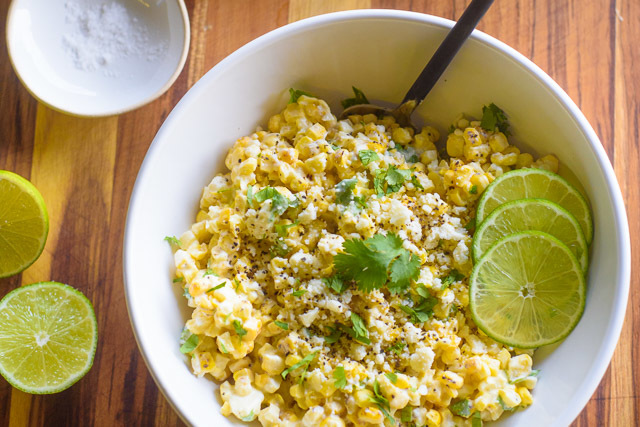 This Mexican corn salad recipe is a riff off of one of my all time favorite summer dishes… elotes! We take all the fresh Mexican flavors and make it easier to eat and serve in this fresh and tasty summer treat.
Grilling season is in full force and we are packing all that sweet, smoky flavor into a delicious summer salad. Shuck some fresh sweet corn and let's get started!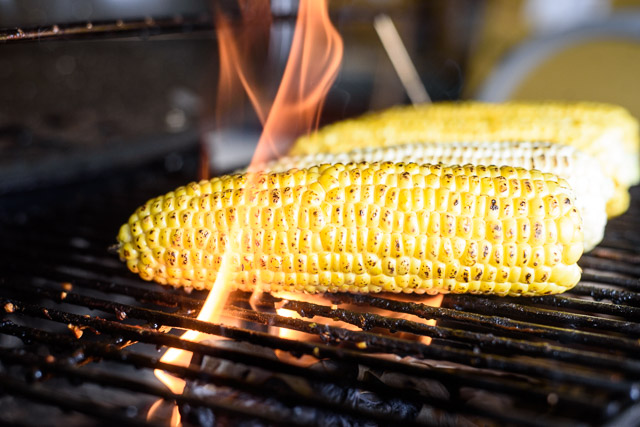 You'll want to grill your corn until it's nice a toasty brown and the kernels are cooked through. I'm loving our Blue Rhino grill for this summer! As a slightly BBQ afraid person (so silly I know!) it's taken a bit of the stress level out for me without my husband, a charcoal addict, disowning me for owning a gas grill. When he isn't around I fire it up with the propane and then when he uses it he can stock it with charcoal. Win win!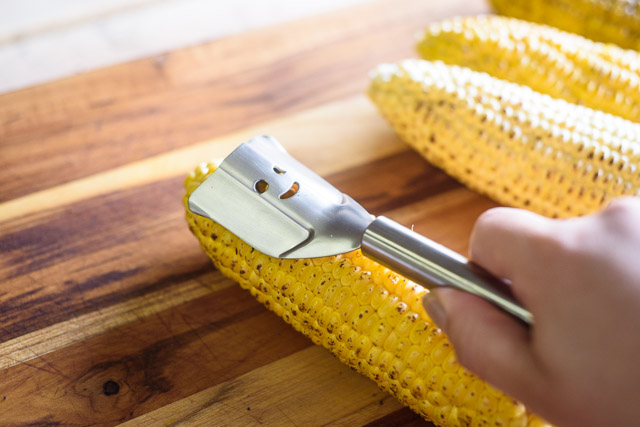 Once your corn is grilled it's time to get those kernels off. This corn zipper is so fun and zippy! It makes quick work of getting those kernels off the cob.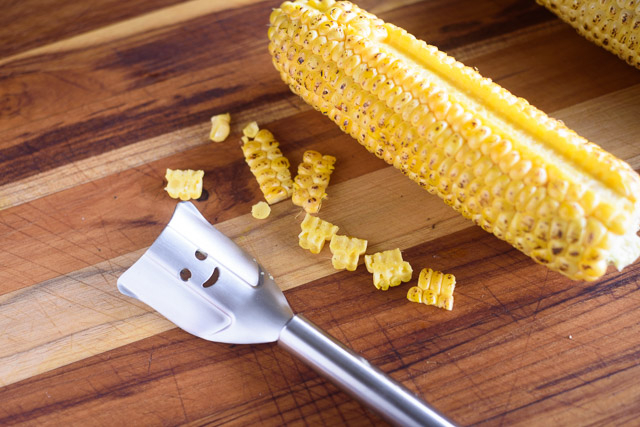 Next up our cast of characters for today: cotija cheese, plain yogurt, limes, salt and pepper and cilantro.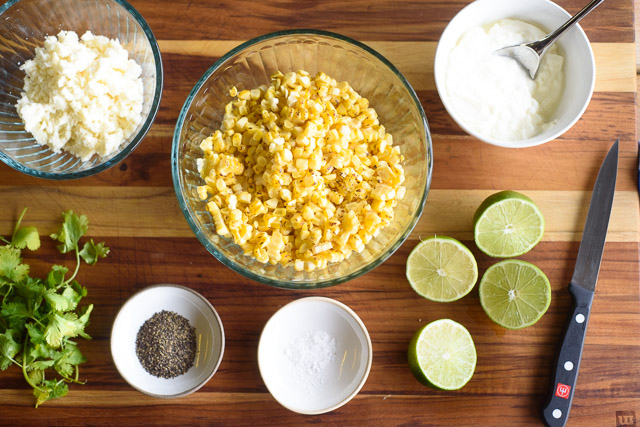 Fresh lime juice goes in.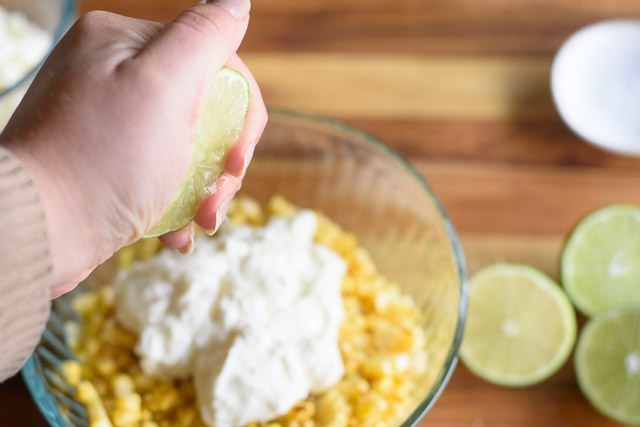 The yogurt and cotija too. There are a couple notes on these ingredients… first off the yogurt, it should be a plain no sugar added whole milk yogurt. You are looking for a thicker yogurt so you could use greek yogurt here but we use Nancy's yogurt. It's thicker than standard yogurts without being too thick and has a unique tang that we love.
Cotija is a dry white crumbly aged Mexican cheese, it's not the same as Queso Fresco which is a wet crumbly fresh cheese. If you can't find cotija you can substitute Queso Fresco but it won't have the same kick to it.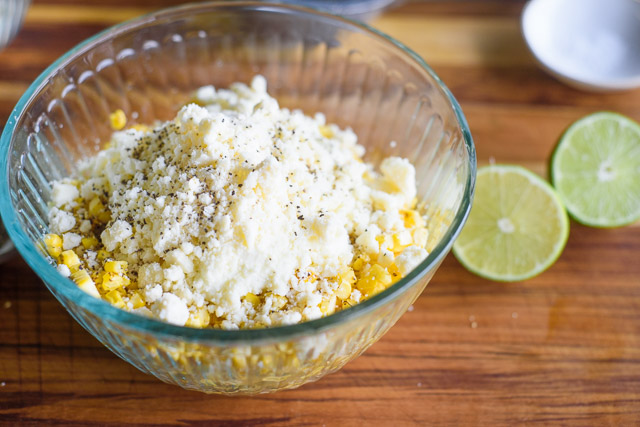 Now that we've got my dairy obsession handled it's time for cilantro! If you don't like cilantro (or your sister in law hates it) you can omit it or (my preference) serve it on the side so people can choose for themselves. We are all cilantro lovers so I pile it in. Yum.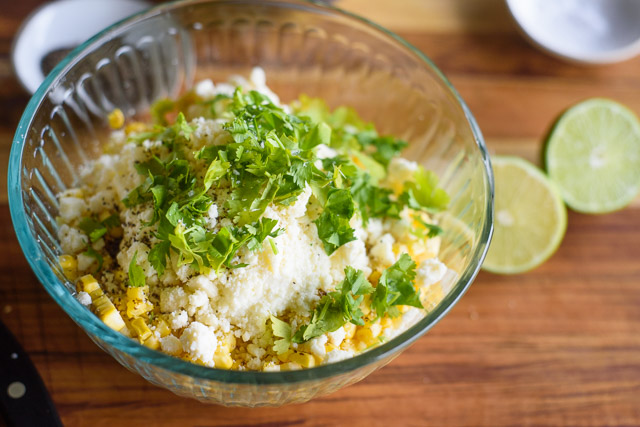 And there you have it! The simplest summer salad that you can take with you, or hoard it and eat the whole thing for lunch.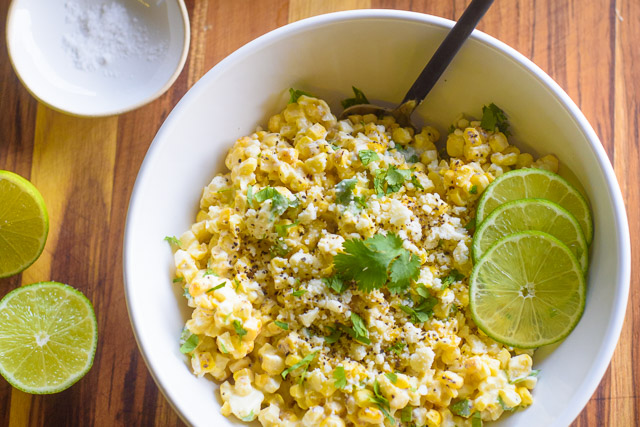 Not saying that's what I did but… well yes actually that's exactly what I did.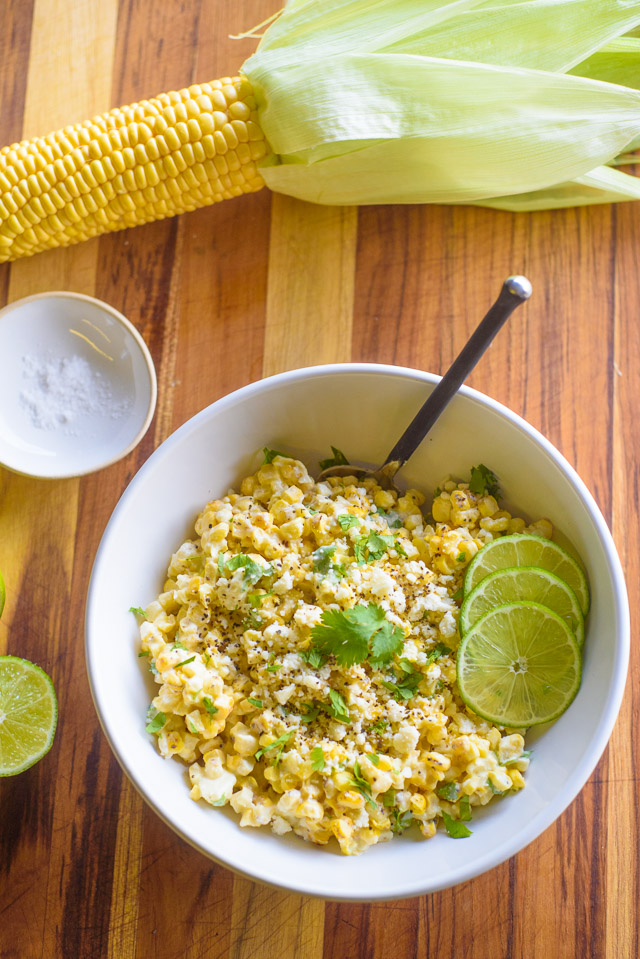 Happy Grilling!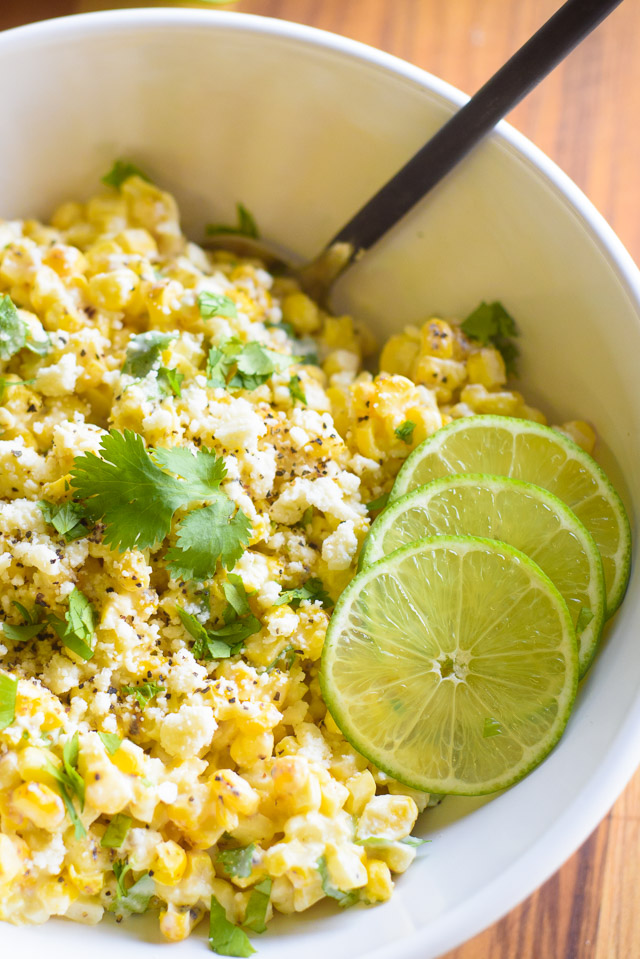 Grilled Mexican Corn Salad Recipe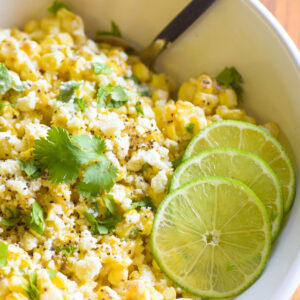 INGREDIENTS
4 head fresh corn
½ cup full fat plain yogurt
¼ cup cotija cheese
⅛ cup chopped cilantro
Juice of a lime
Salt and pepper to taste
INSTRUCTIONS
Grill corn until cooked through and lightly charred.
Remove kernels from cob and toss all ingredients together.